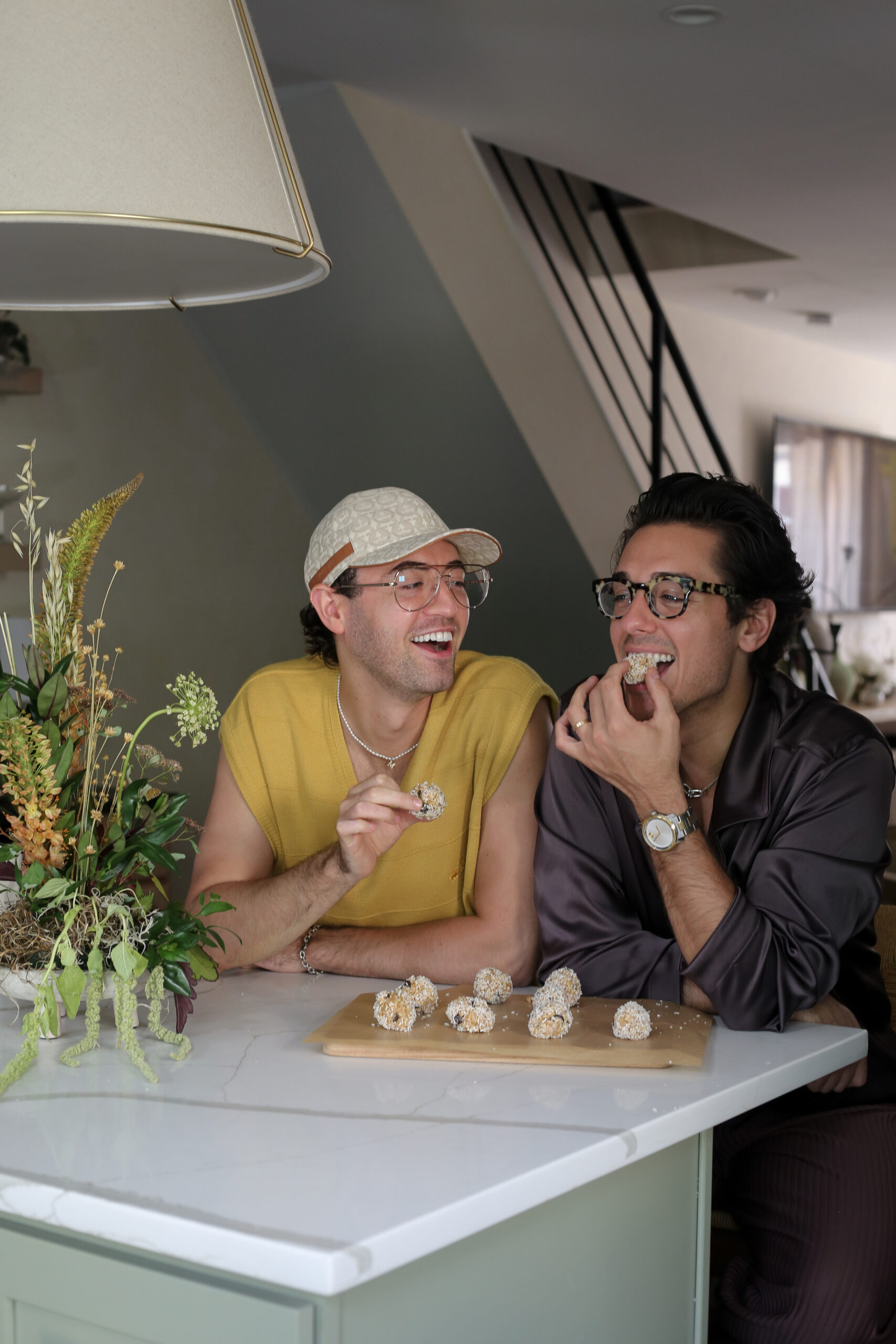 We're coming at you with a super easy and healthy recipe — gluten-free protein energy balls. We have been making some version of these sweet treats for years. It's so easy to pop these in the fridge to have on hand throughout the week. Full of good ingredients that help power you through the day. But also amazing as a late night snack.
---
Ingredients
1 cup GF Bob's Red Mill Old-Fashioned Oats
2/3 cup Bob's Red Mill Shredded Coconut (sweetened or unsweetened)
1/2 cup Creamy Peanut Butter
1/2 cup Bob's Red Mill flaxseed
1/2 cup Dark Chocolate Chips
1/3 cup Maple Syrup
2 TBSP Melted Coconut Oil
1/2 TSP Himalayan Pink Salt
Directions
Combine all ingredients into large mixing bowl. Once mixed thoroughly, cover with plastic wrap and place in fridge for 30 minutes. Remove from fridge and form into balls. Roll balls in shredded coconut and place on tray. Store in fridge.
---