Our living room transformation with Arhaus is finally complete! As always, we've been so excited to share the new space with you. We've already shared a few videos and photos over on Instagram. Be sure to check those out when you have a second. We aren't exaggerating when we say that we ask ourselves if this is really our home every time we walk downstairs. Since moving into our home almost 3 years ago, we've only made minor changes to the living room. The space isn't very large but somehow we originally thought a sectional could fit. It worked for a while but we knew it eventually needed an update. We also felt like our style had evolved a ton since first moving in. Looking at the space now, it feels like a true reflection of us — much more mature. When we first started designing the space, one piece stood out the most — the Oslo Sofa. The curves are what really got us. Also, we will forever love boucle. We know some people think it's trendy but for us, it's not going anywhere. 
We always wanted a low profile coffee table. To be honest, our love for this style of table first started from watching the Kardashians. It was always so beautiful how they styled those tables with books, candles, and other decor. We chose the Aviana Coffee Table.  The sleek and subtle white marble features varying white and grey tones. This means every table is totally unique and gave the opportunity to add another material to the space.
Okay we know we said the sofa was the main showstopper but let's be real — each piece is a dream — especially the console table we chose. It truly took our breath away. The Ming Dongbei Console Table is made from stunning natural elm-wood. With its Chinese inspiration, we love how it brings a bit of variation to the room. We can all agree it is a statement piece for sure. It also has storage that is designed in a really functional, yet beautiful way.
We knew we needed another light source in the room. We already had a wall sconce but felt like something was missing. Then we found the Farrah Floor Lamp. The handwoven, natural rattan shade adds an organic element to the room. It's a breathtaking piece that elevates the space.
Last but not least, we wanted to create somewhat of a conversation space. To accomplish this we needed to incorporate an accent chair. We've wanted to use leather for so long in the living room but never found the right piece. After going back and forth, we landed on the Walsh Leather Glider in Metro Brown. We love the low-profile silhouette and deep waterfall seat. It's also a gliding swivel chair which makes it great for entertaining.
Looking at the room now, we're beyond happy with how it turned out. Special thanks to our friends at Arhaus for bringing this all to life. We'd love to hear what you think. Leave a comment below or find us over on Instagram. Until next time…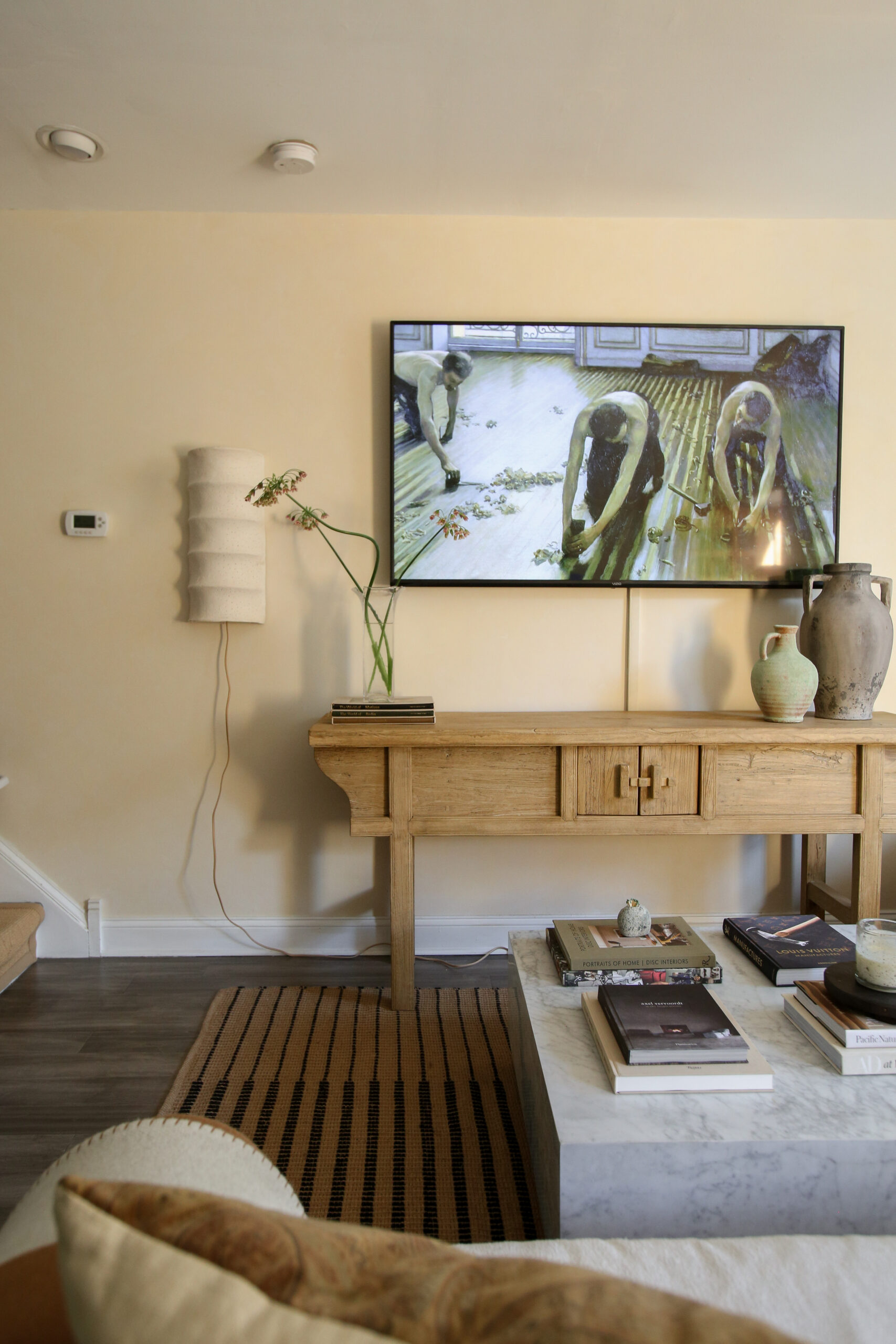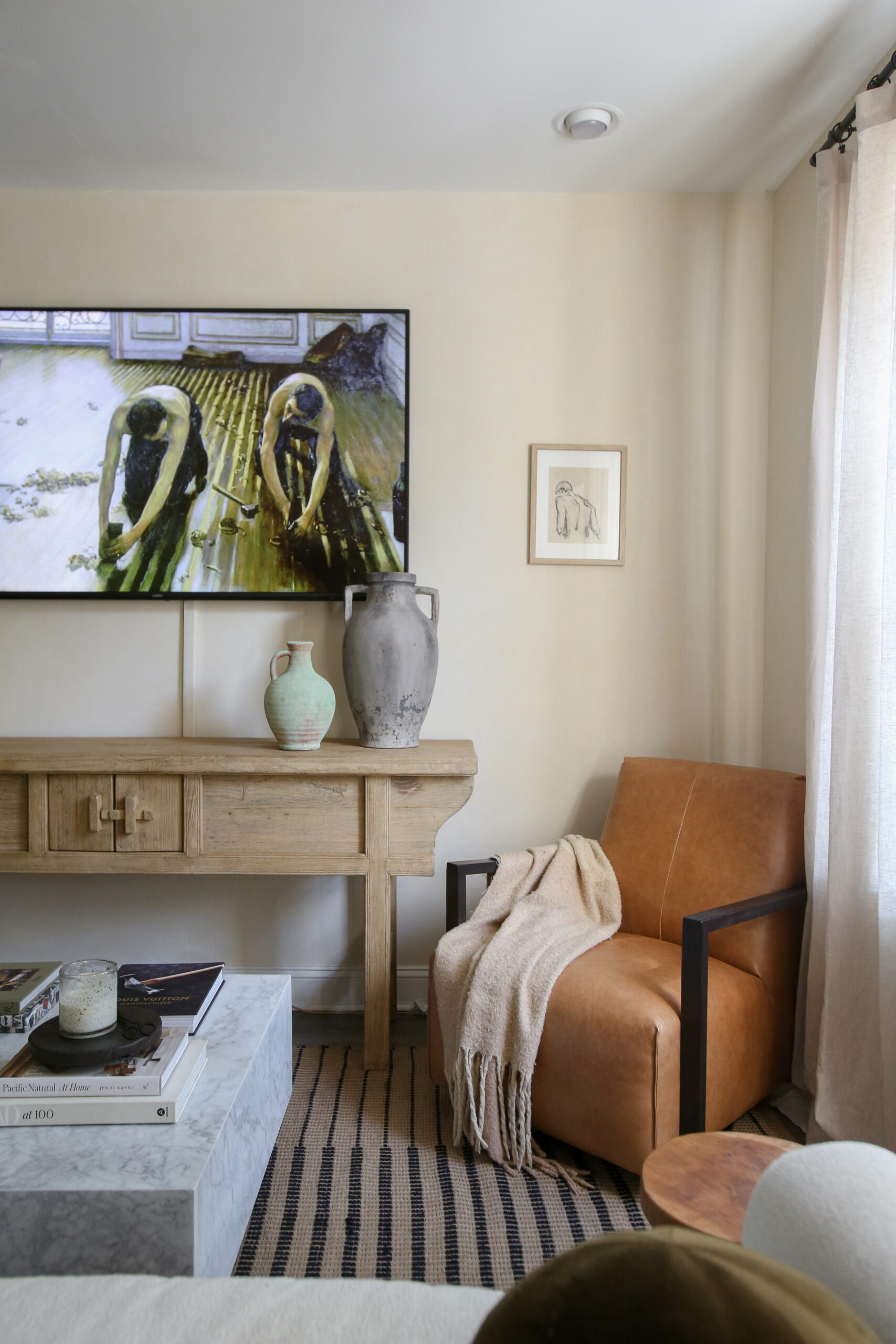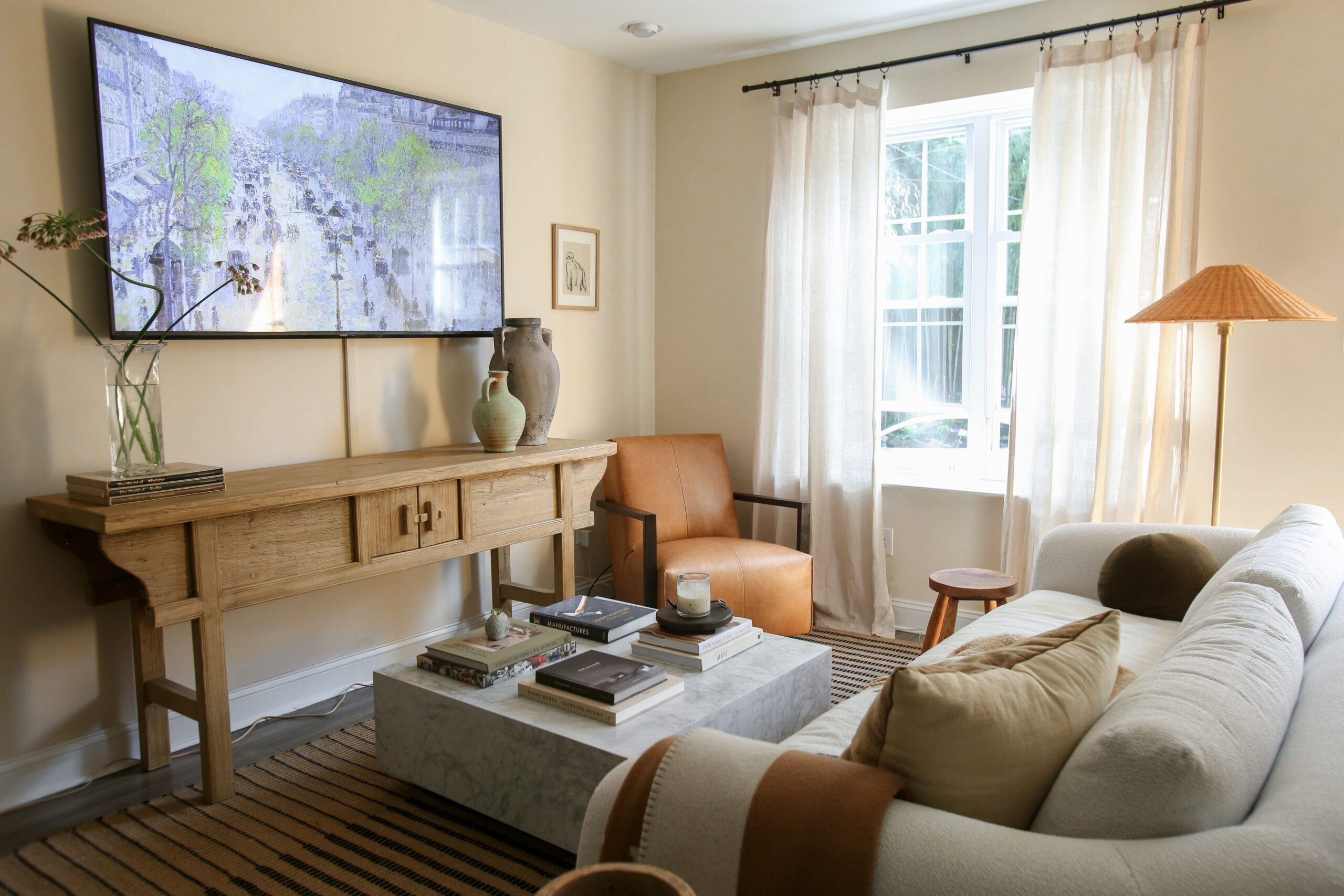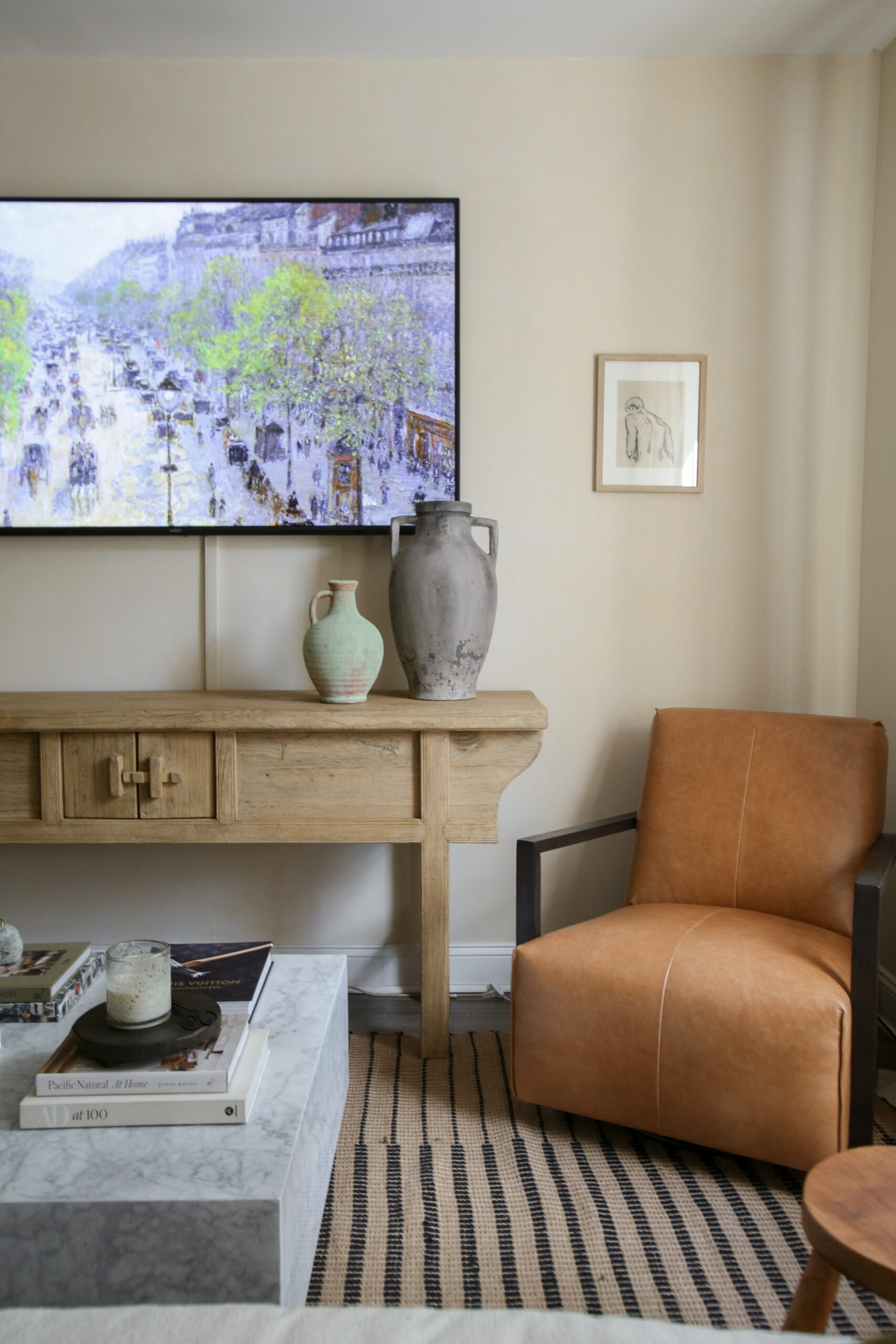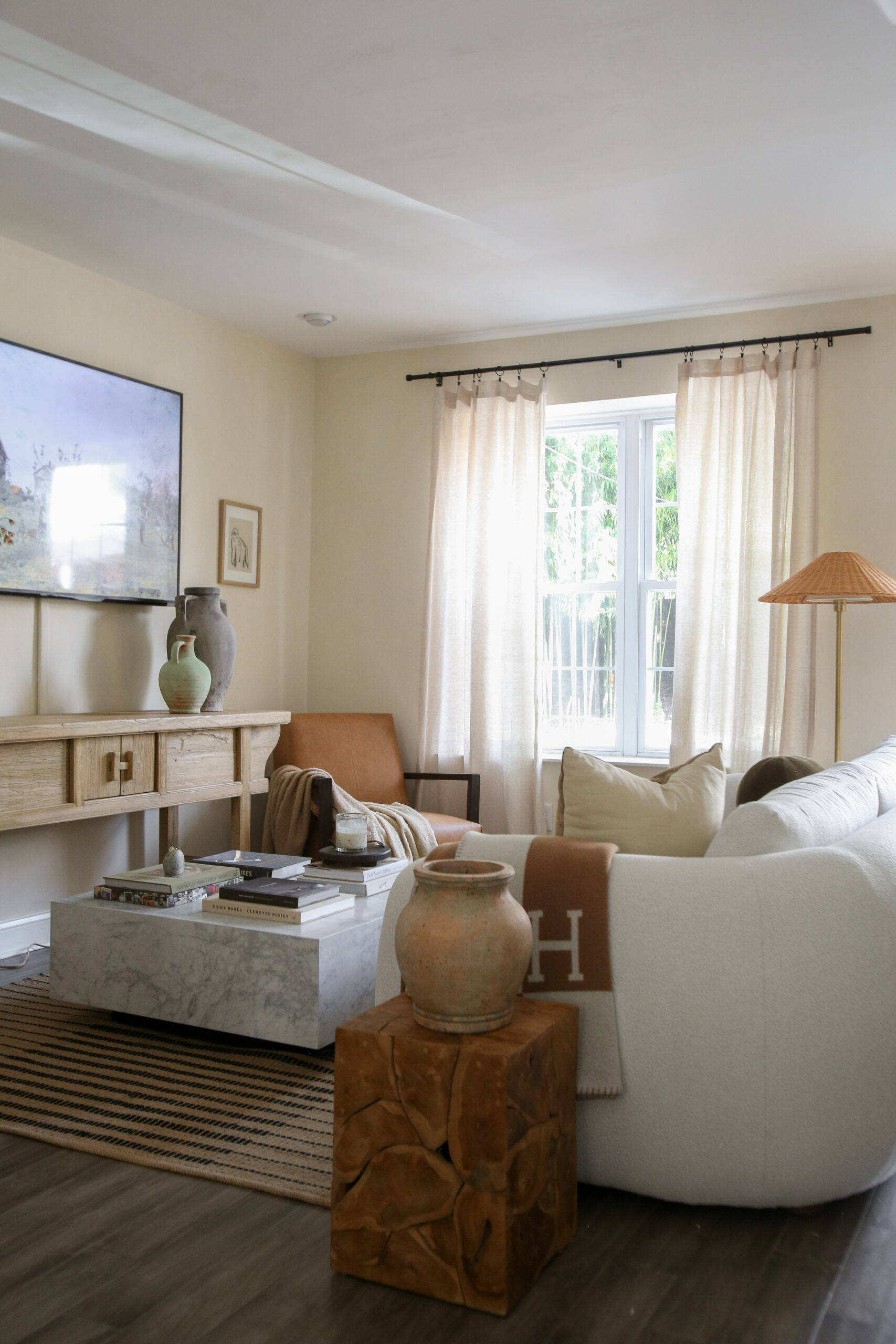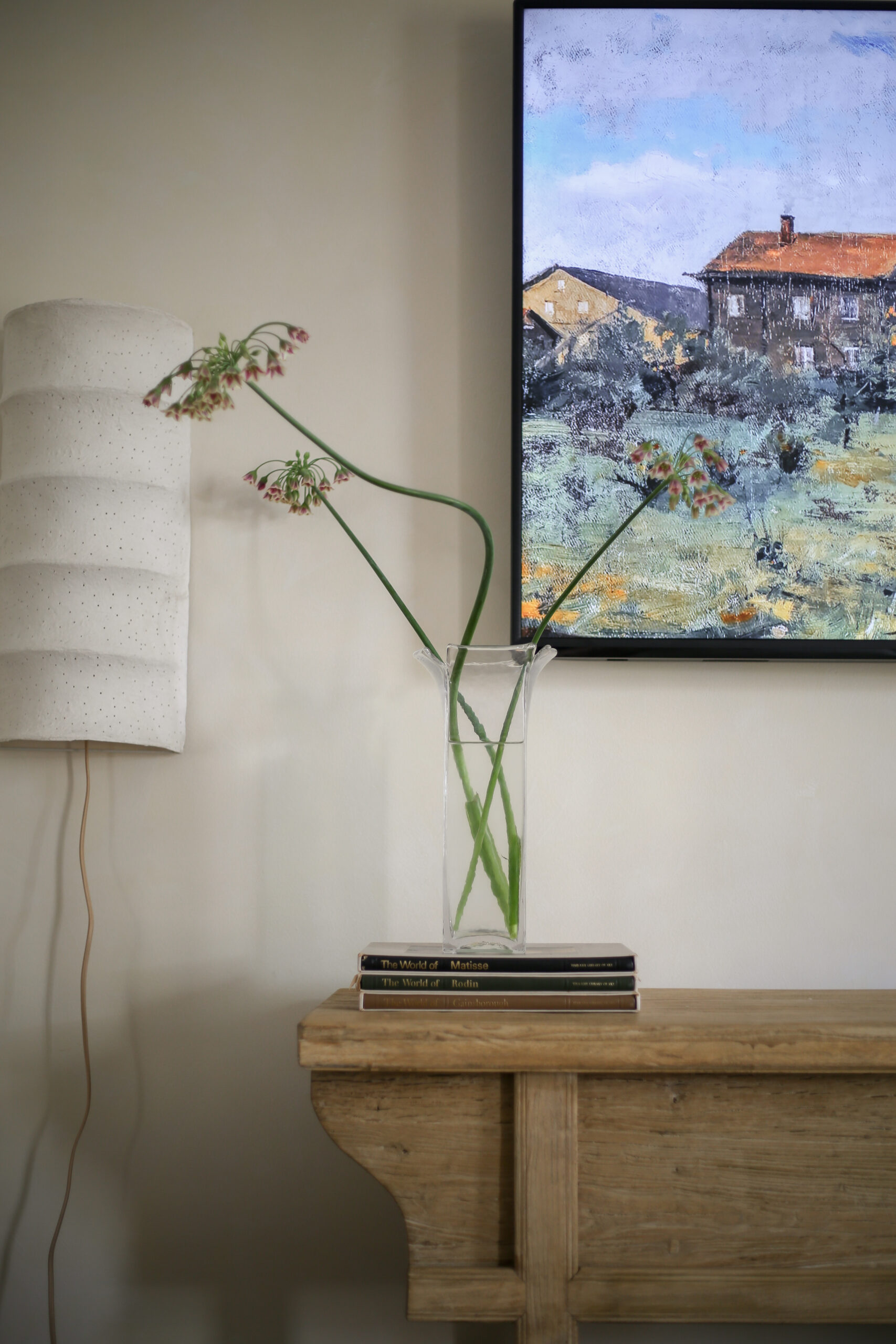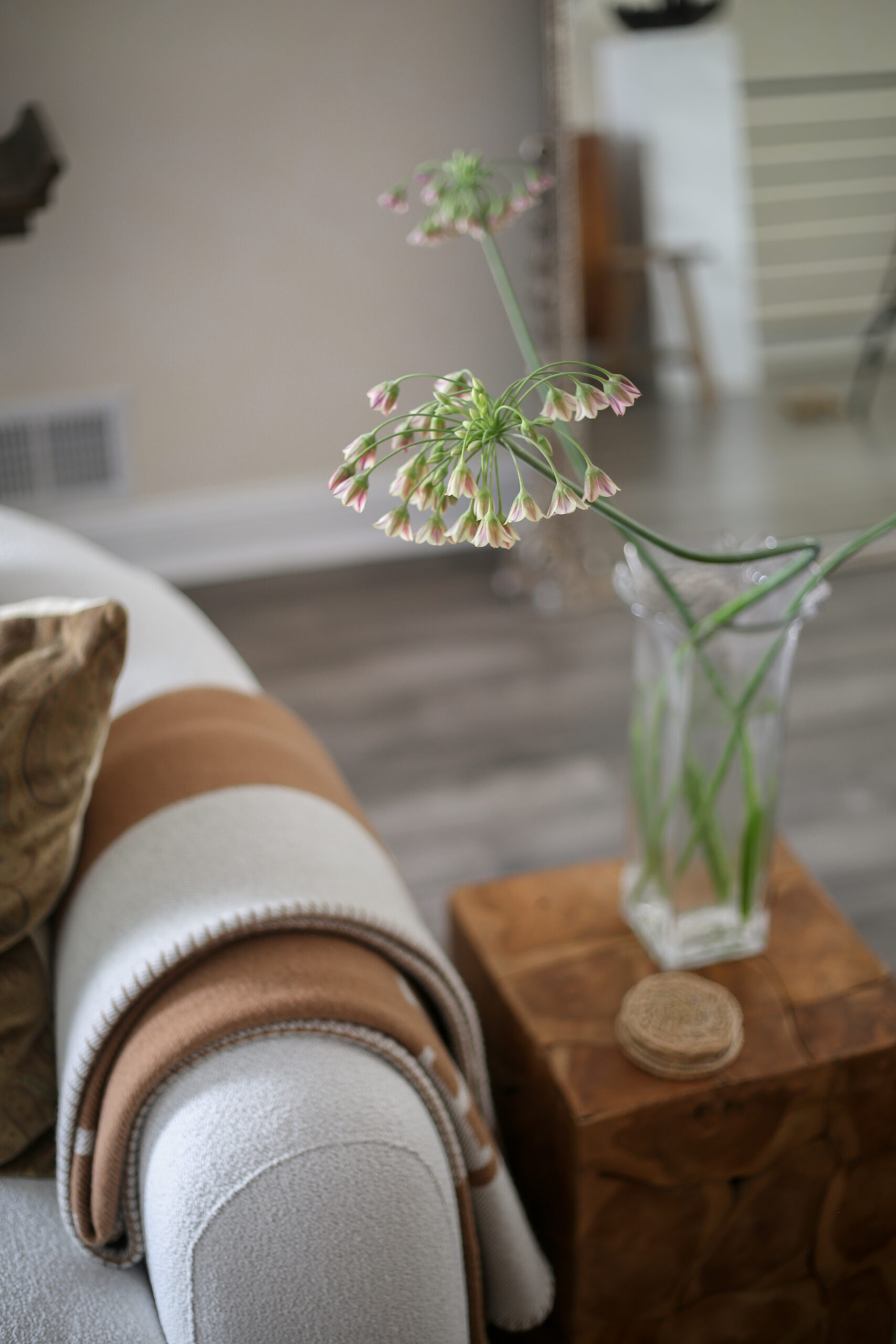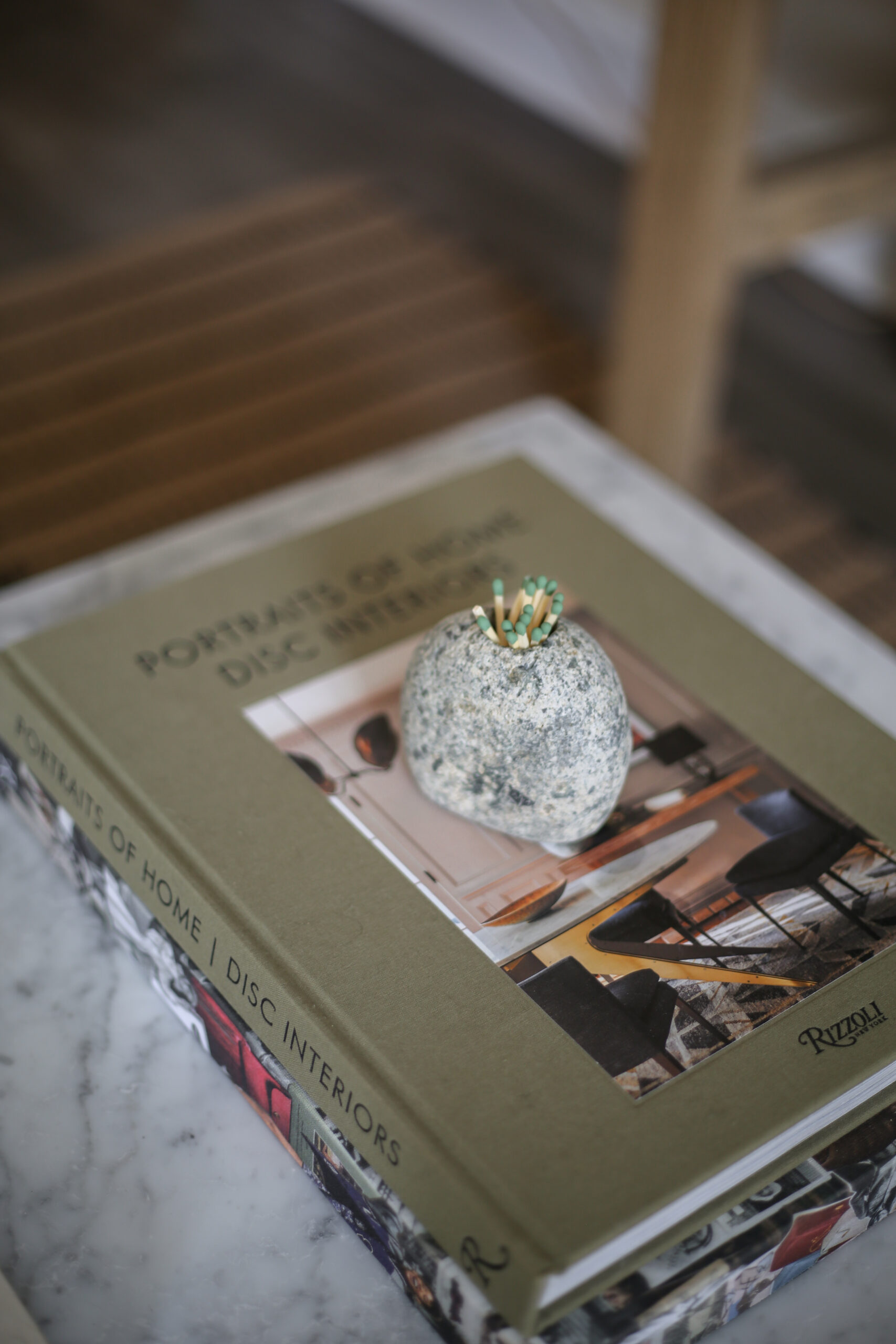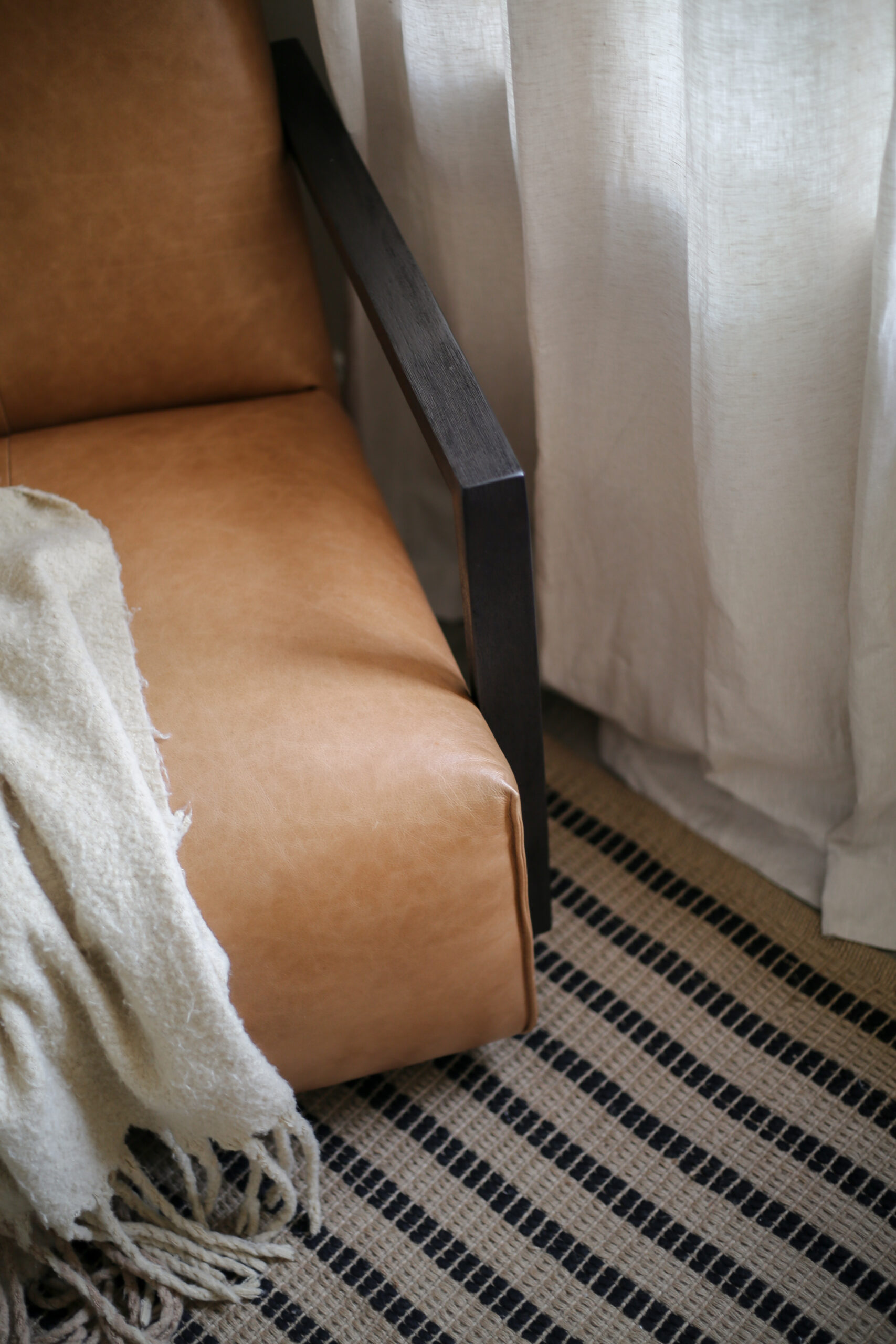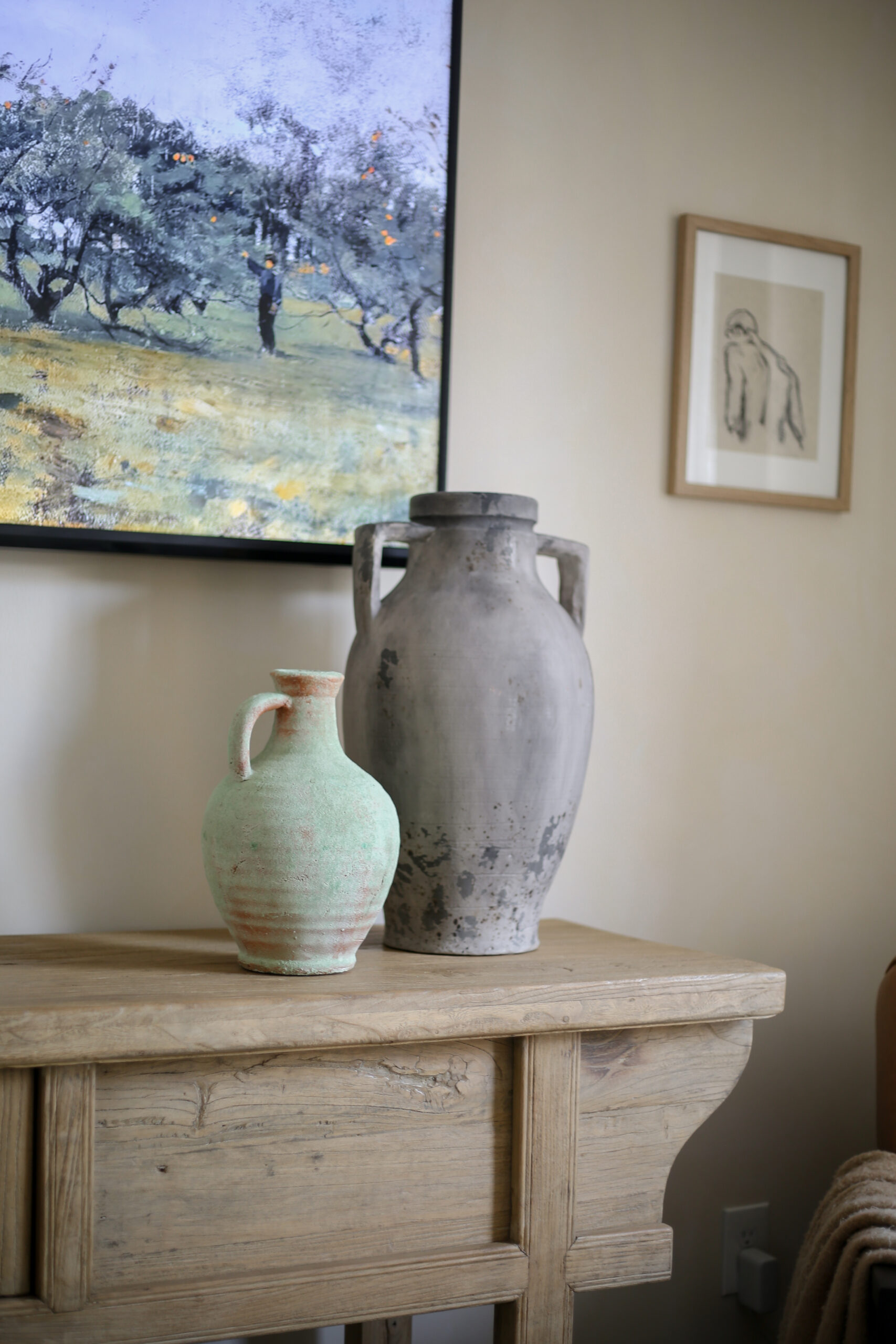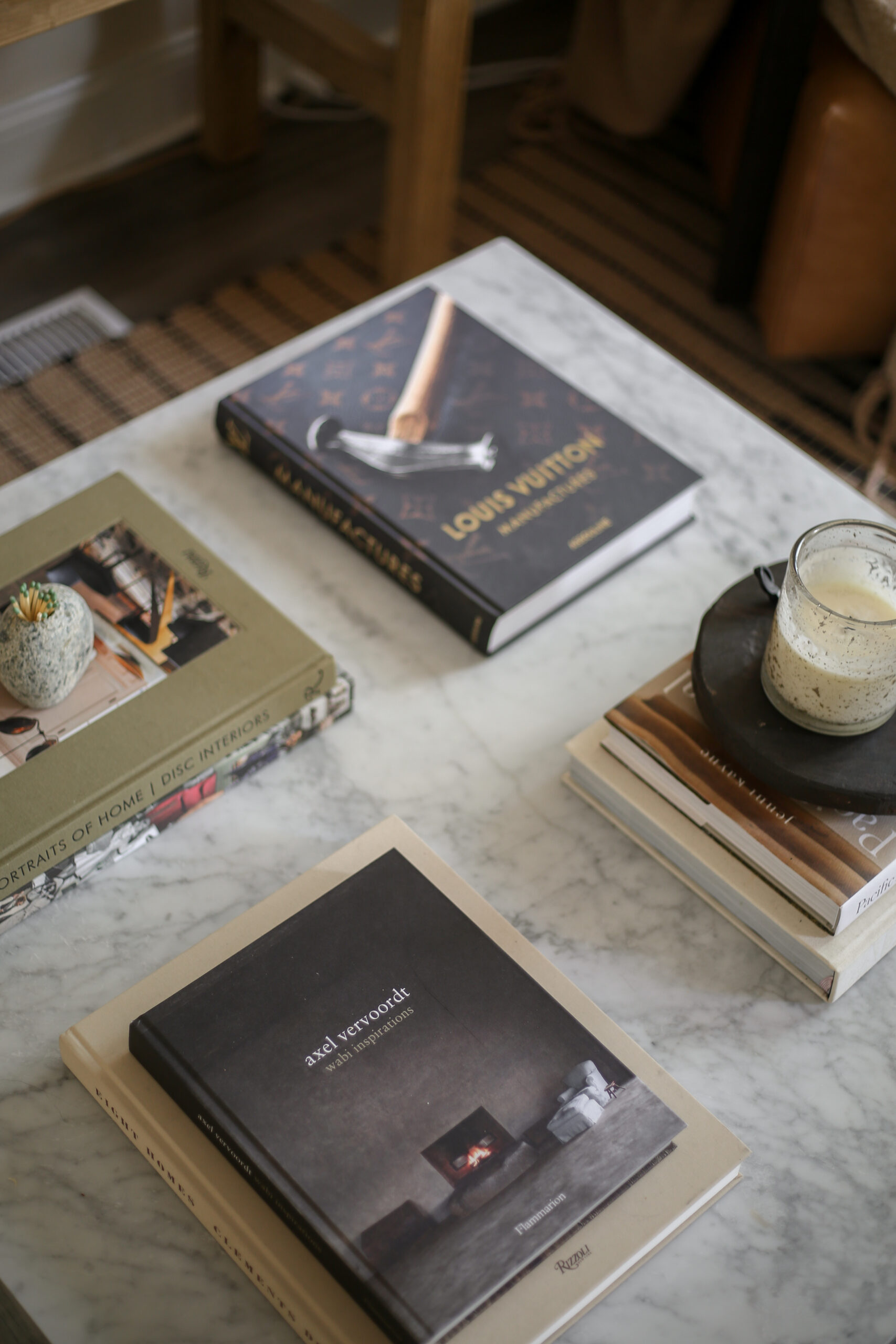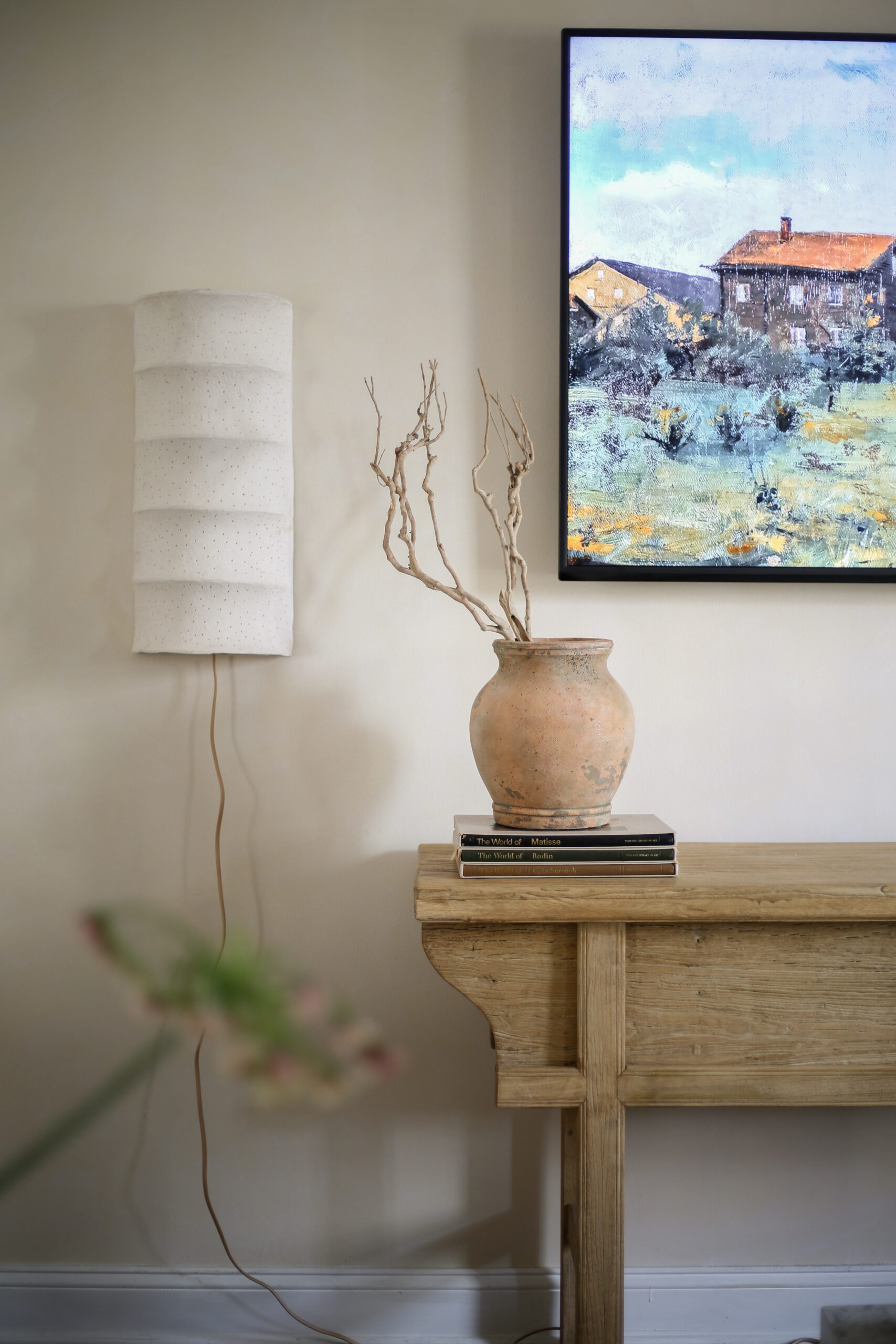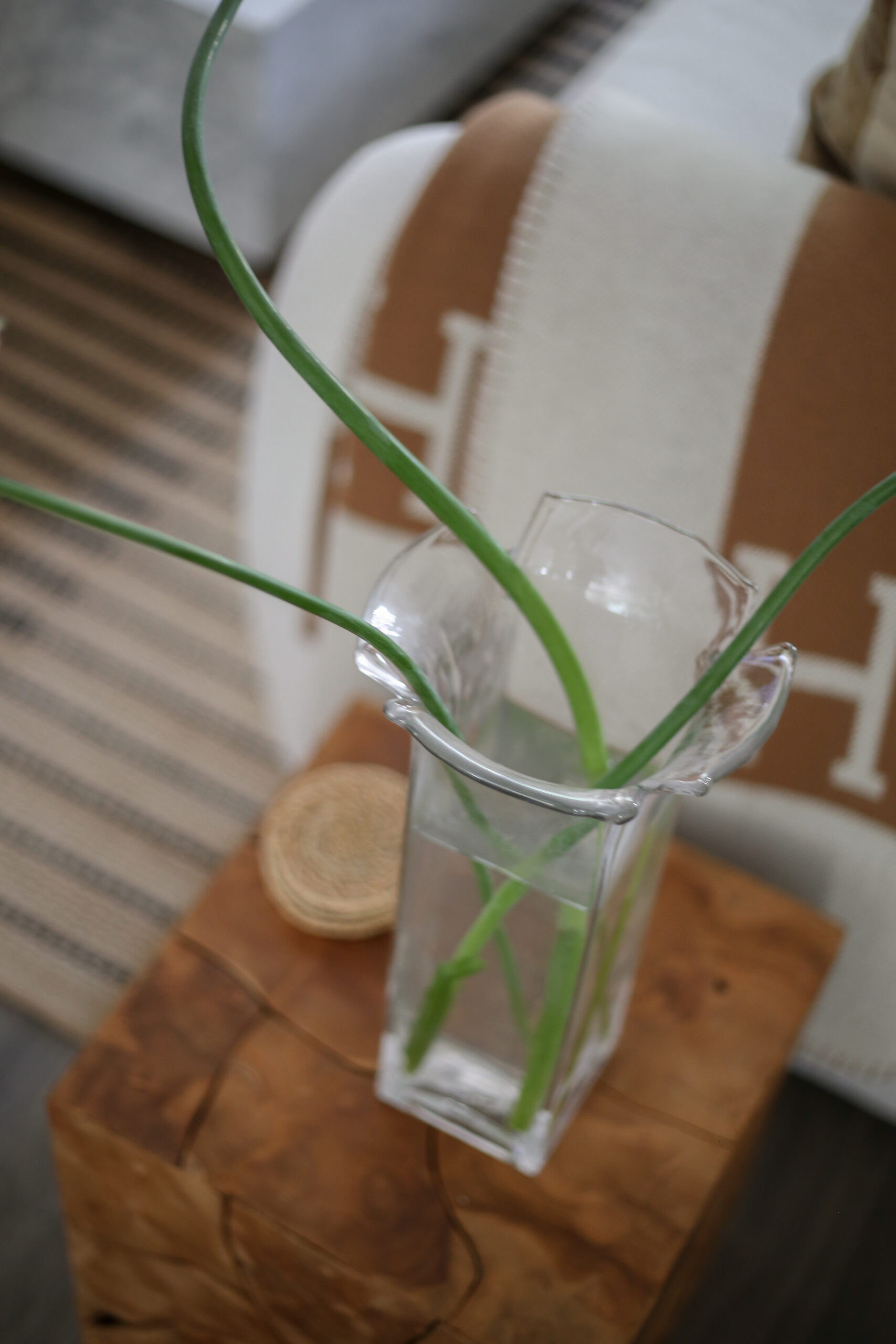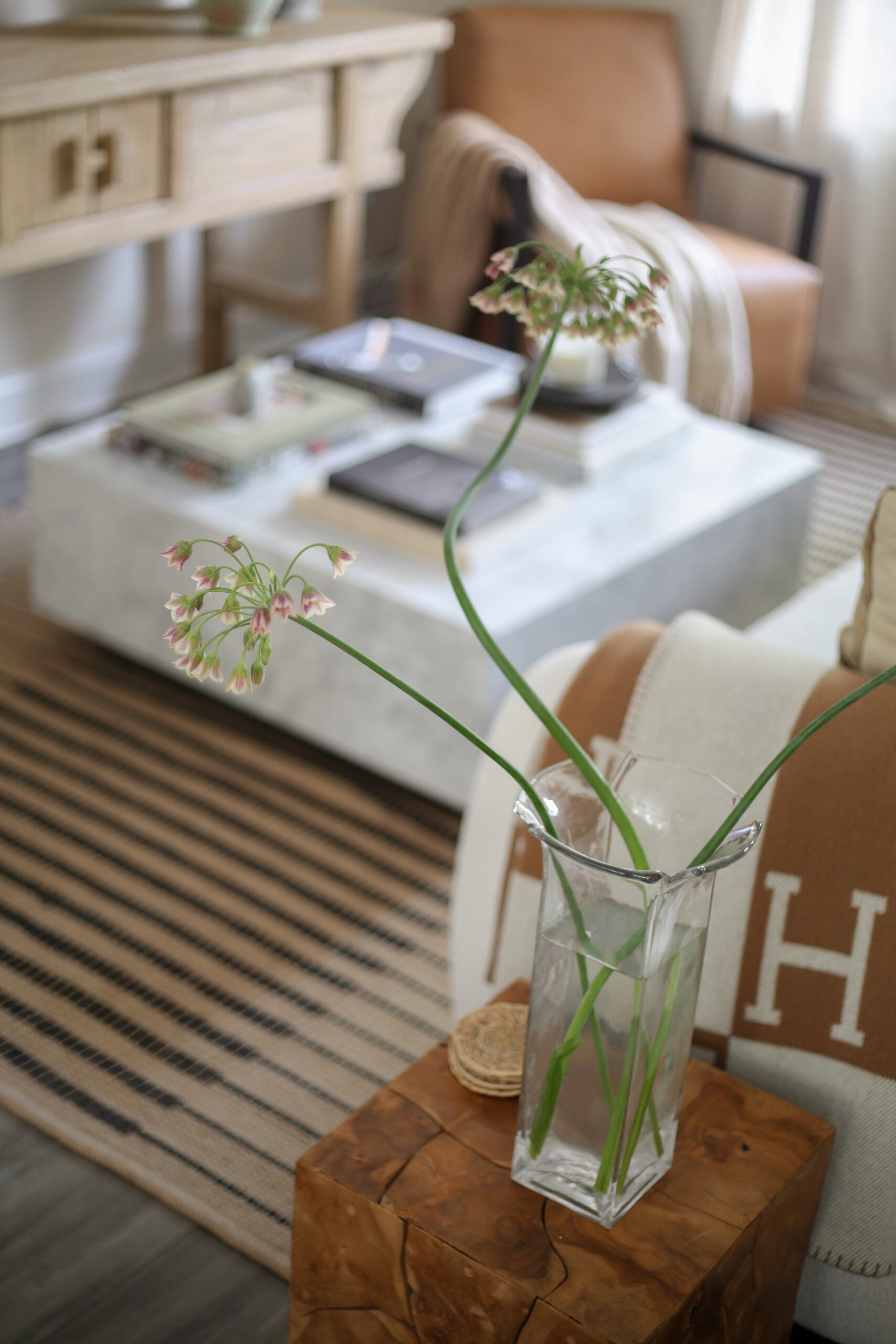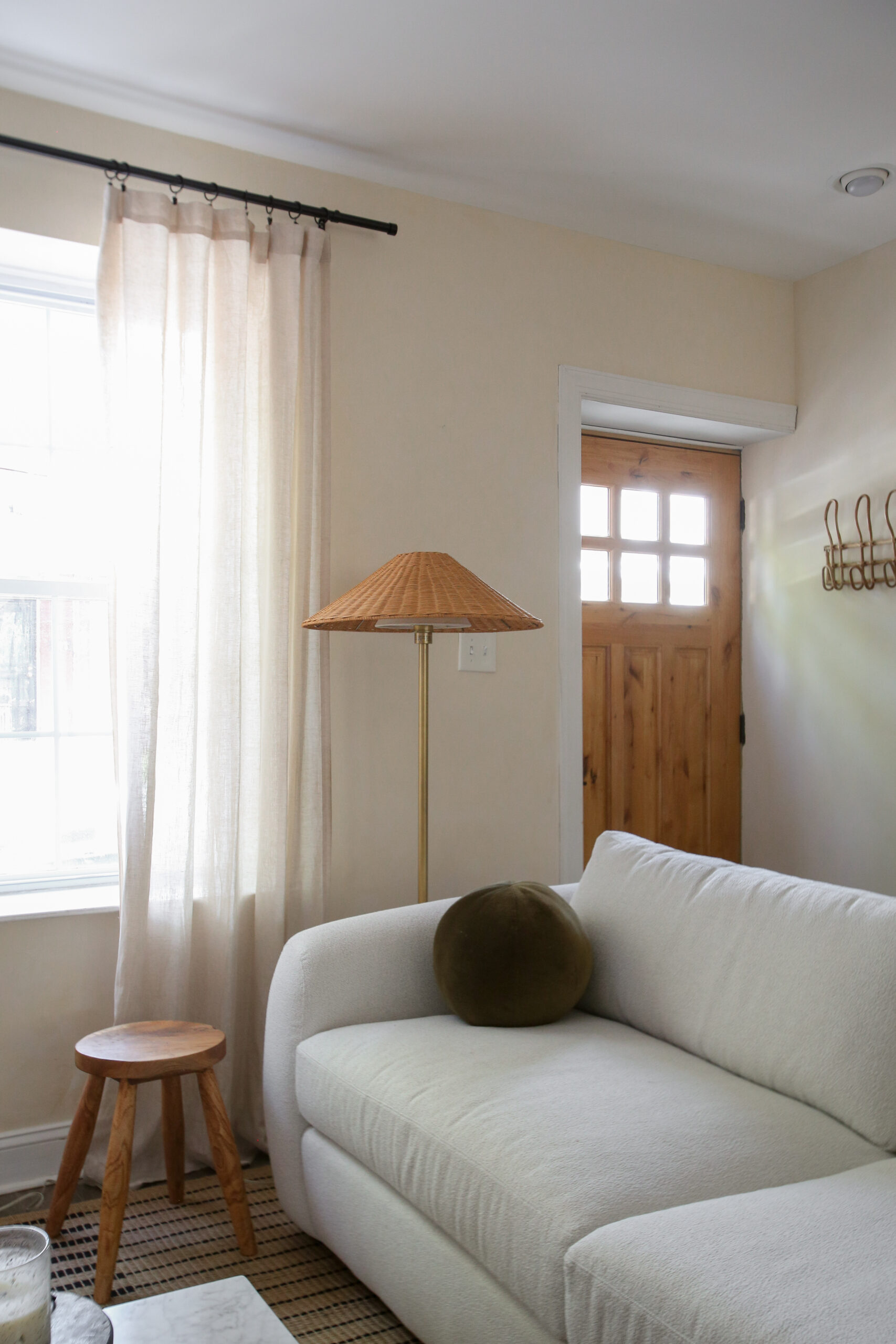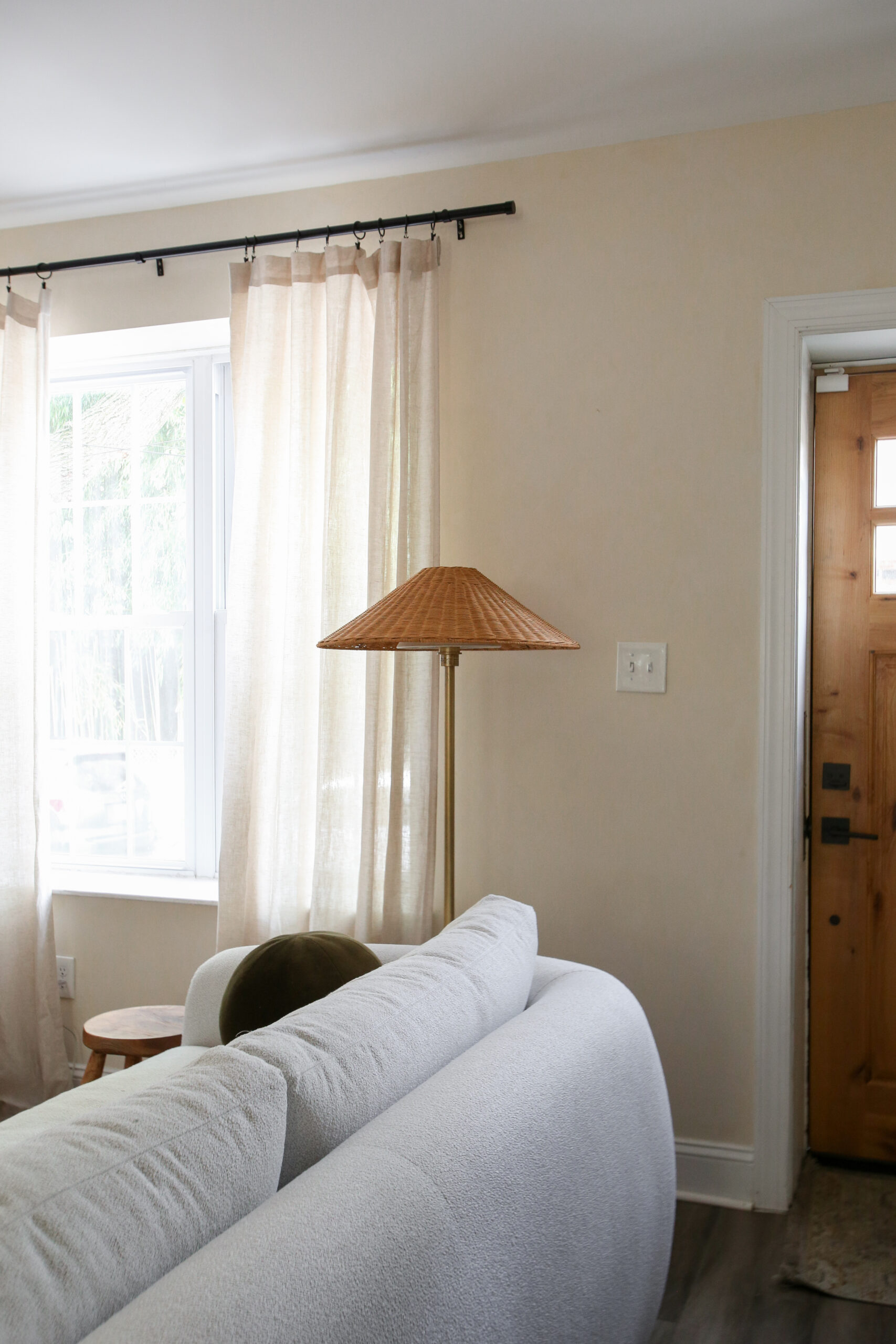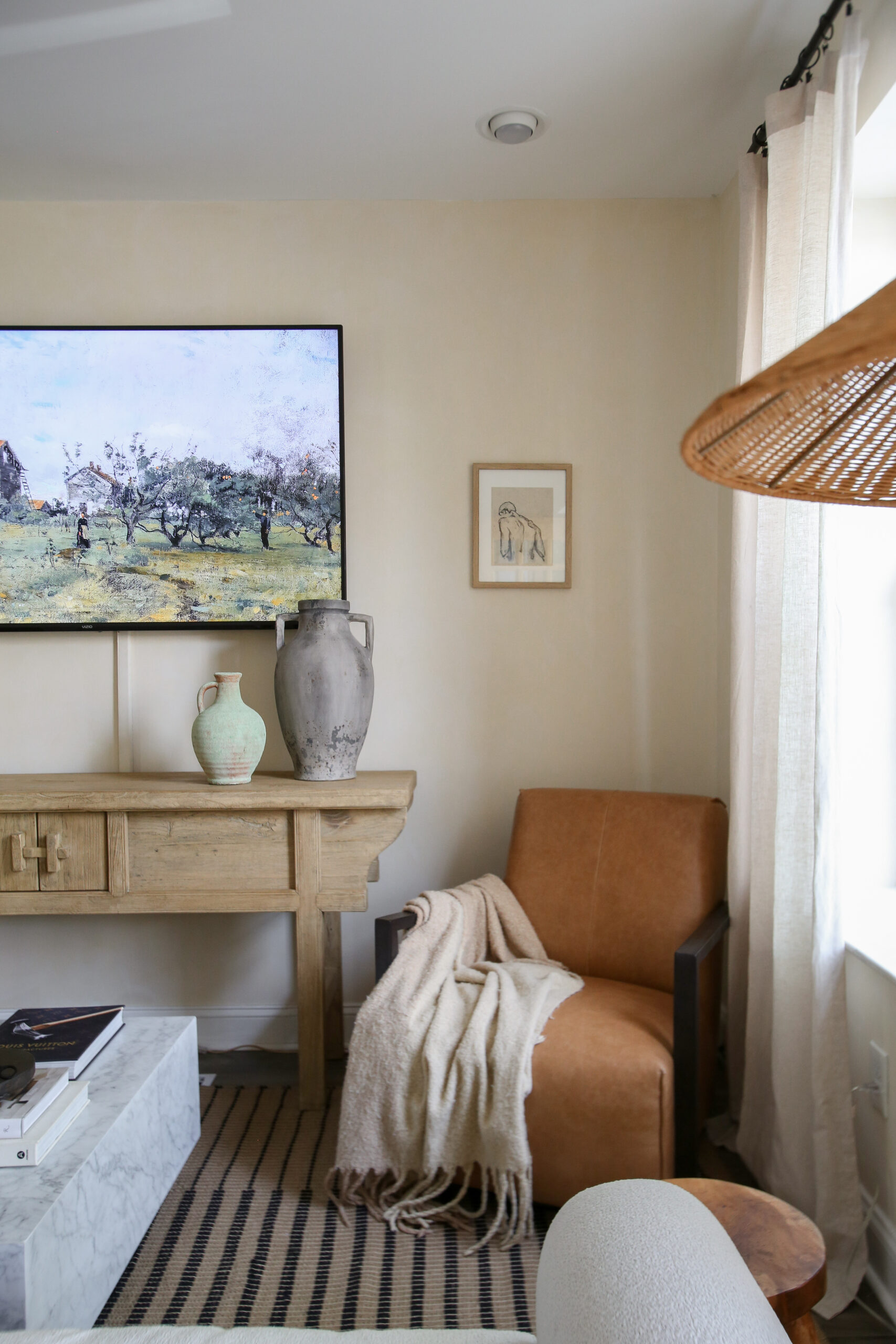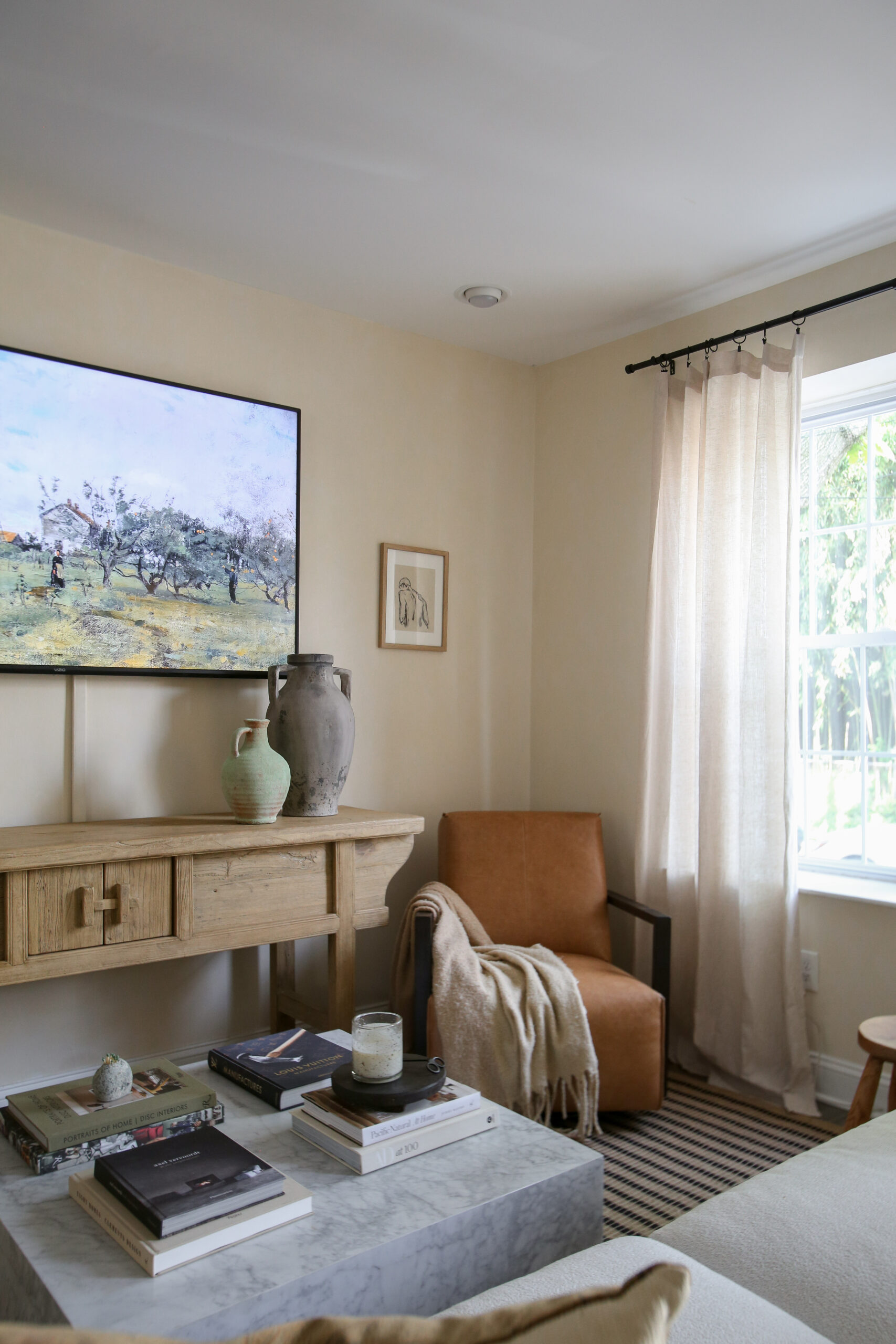 ---
SHOP THIS POST

---