We are beyond excited to finally share our guest bedroom with you. This has been a long time coming. We started this project months ago but didn't actually finish it until recently. If you remember, we originally had the guest room and closet switched. But we realized that the layouts didn't really work so we moved the guest room to the front of the house. To be honest, we needed more room for our closet lol. Luckily the switch was pretty easy and worked out great.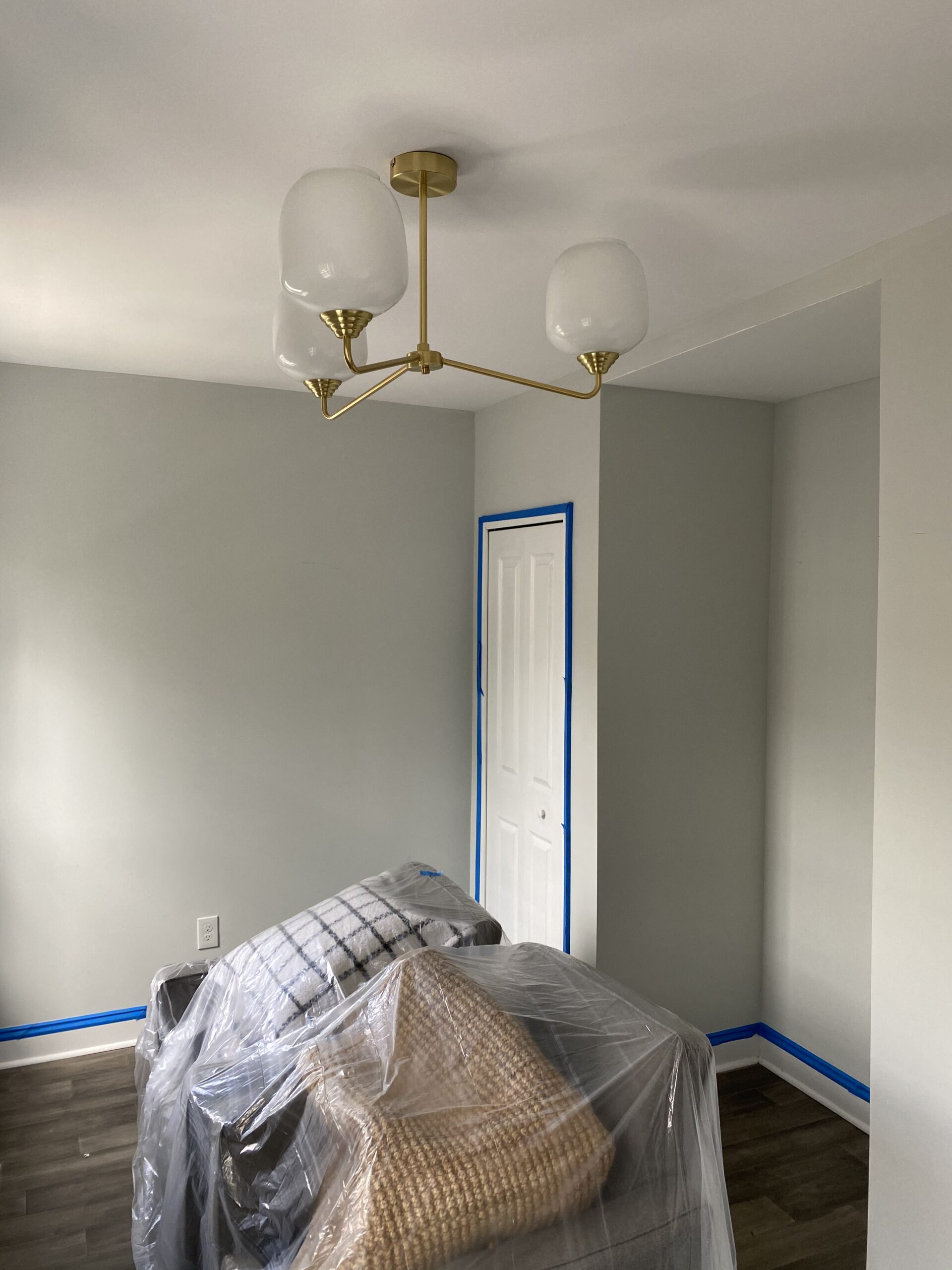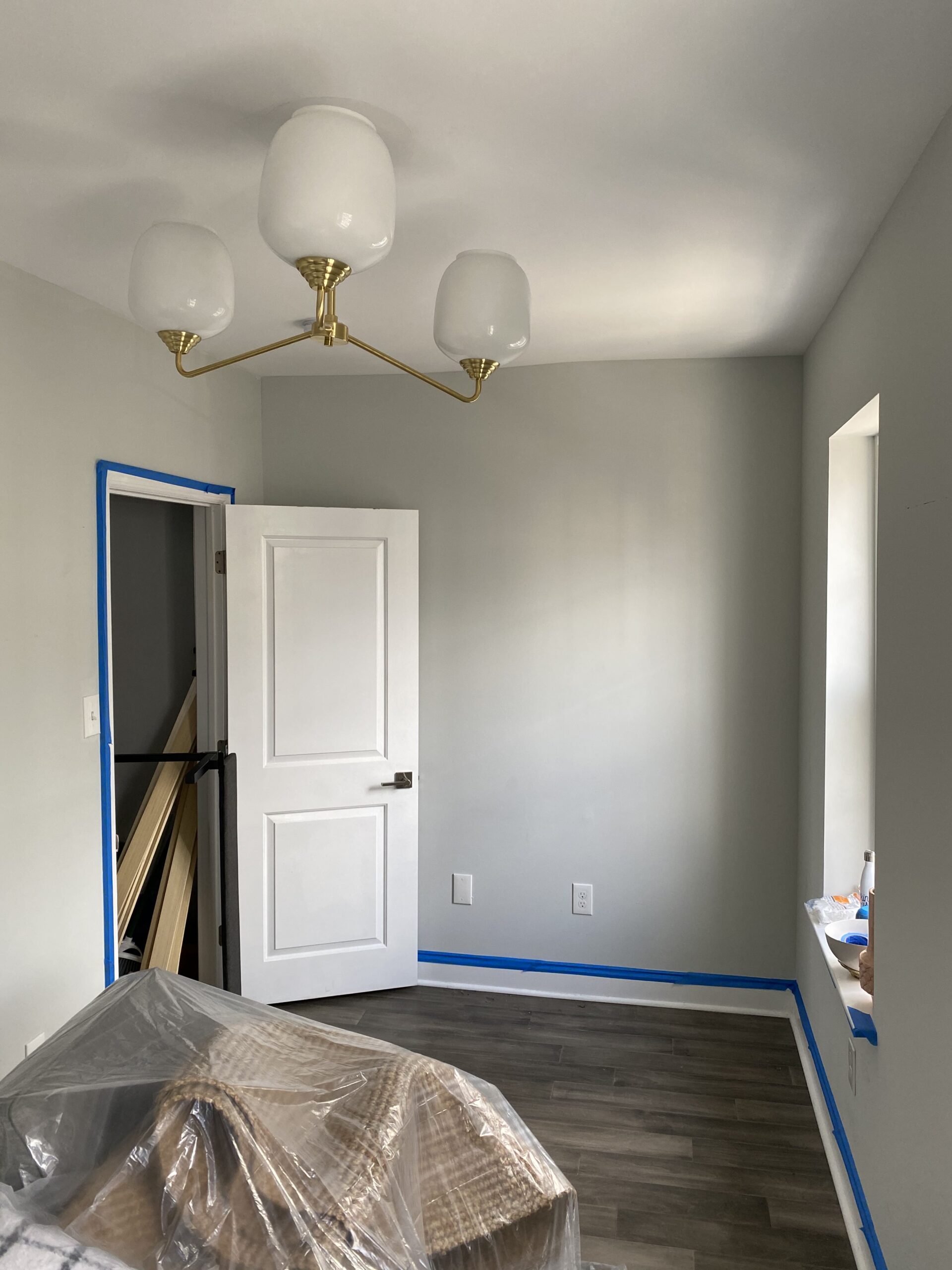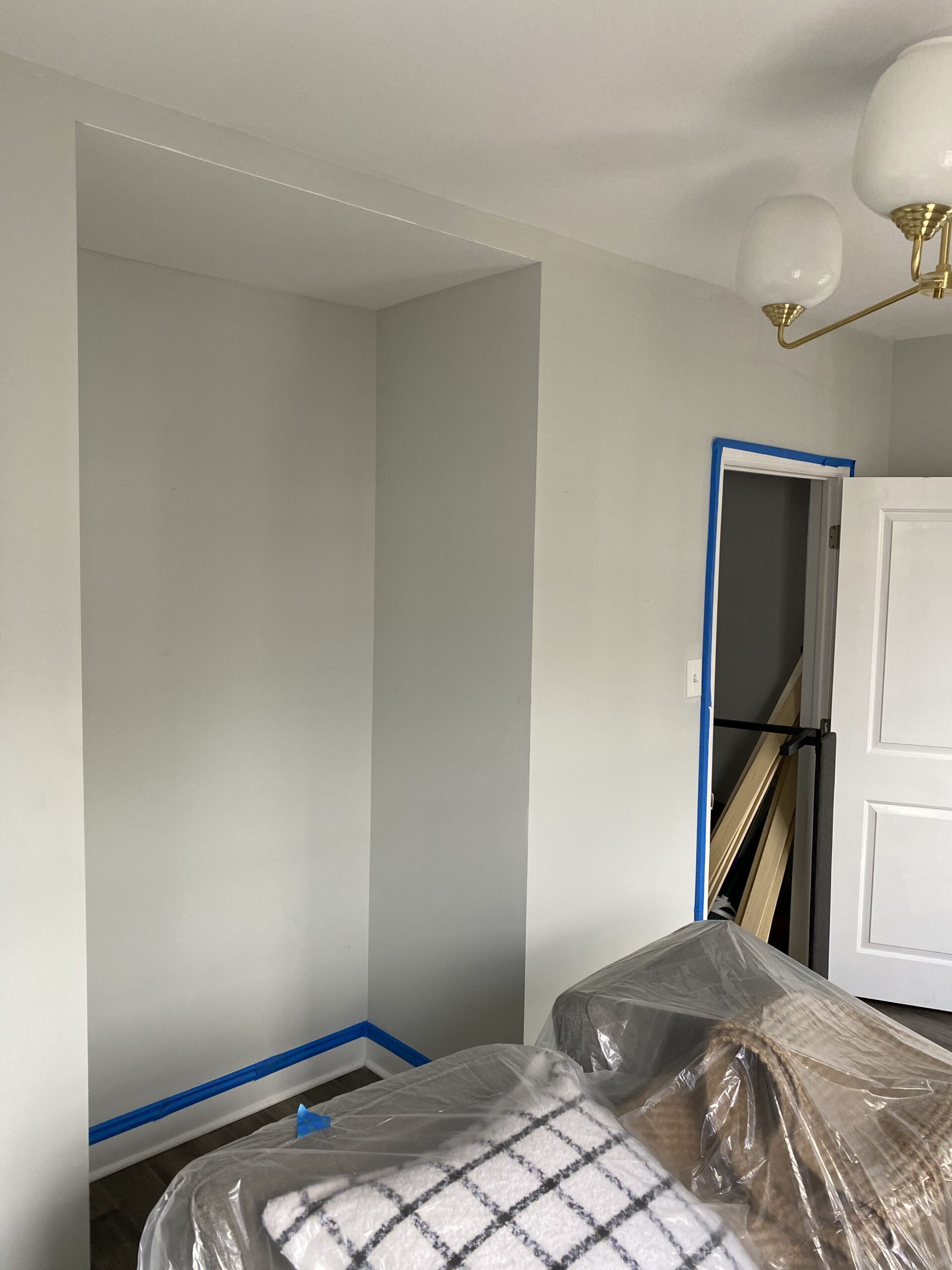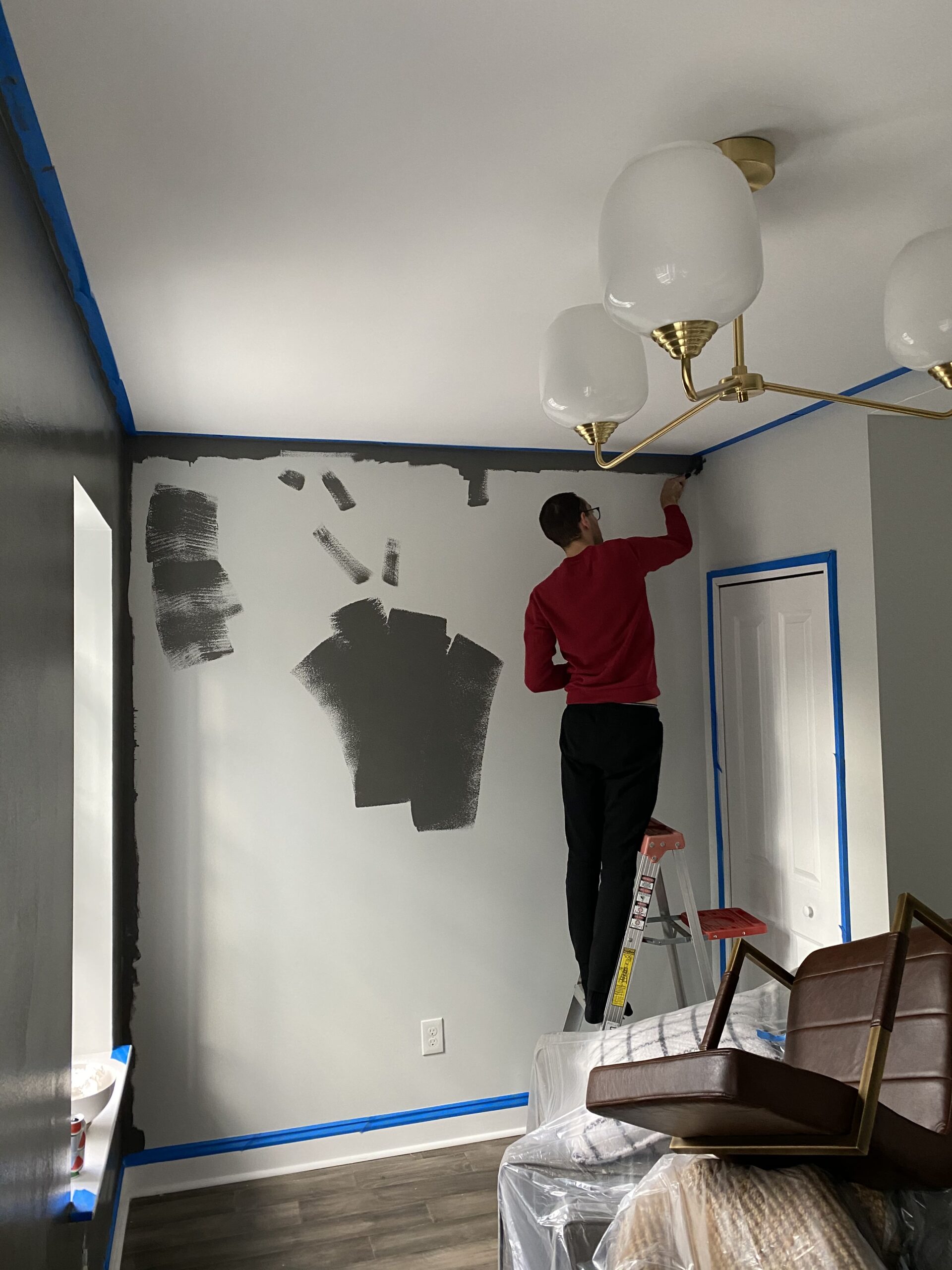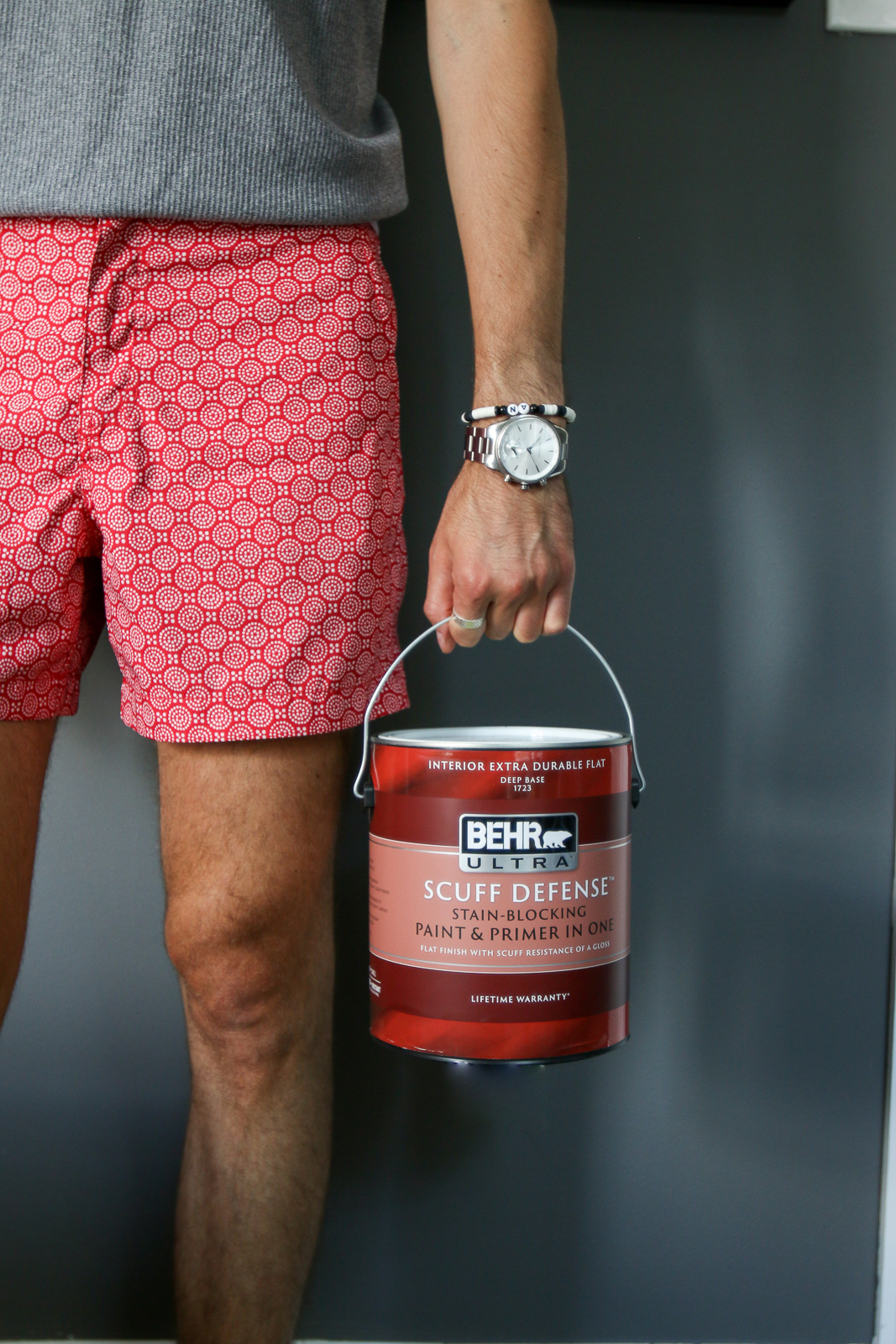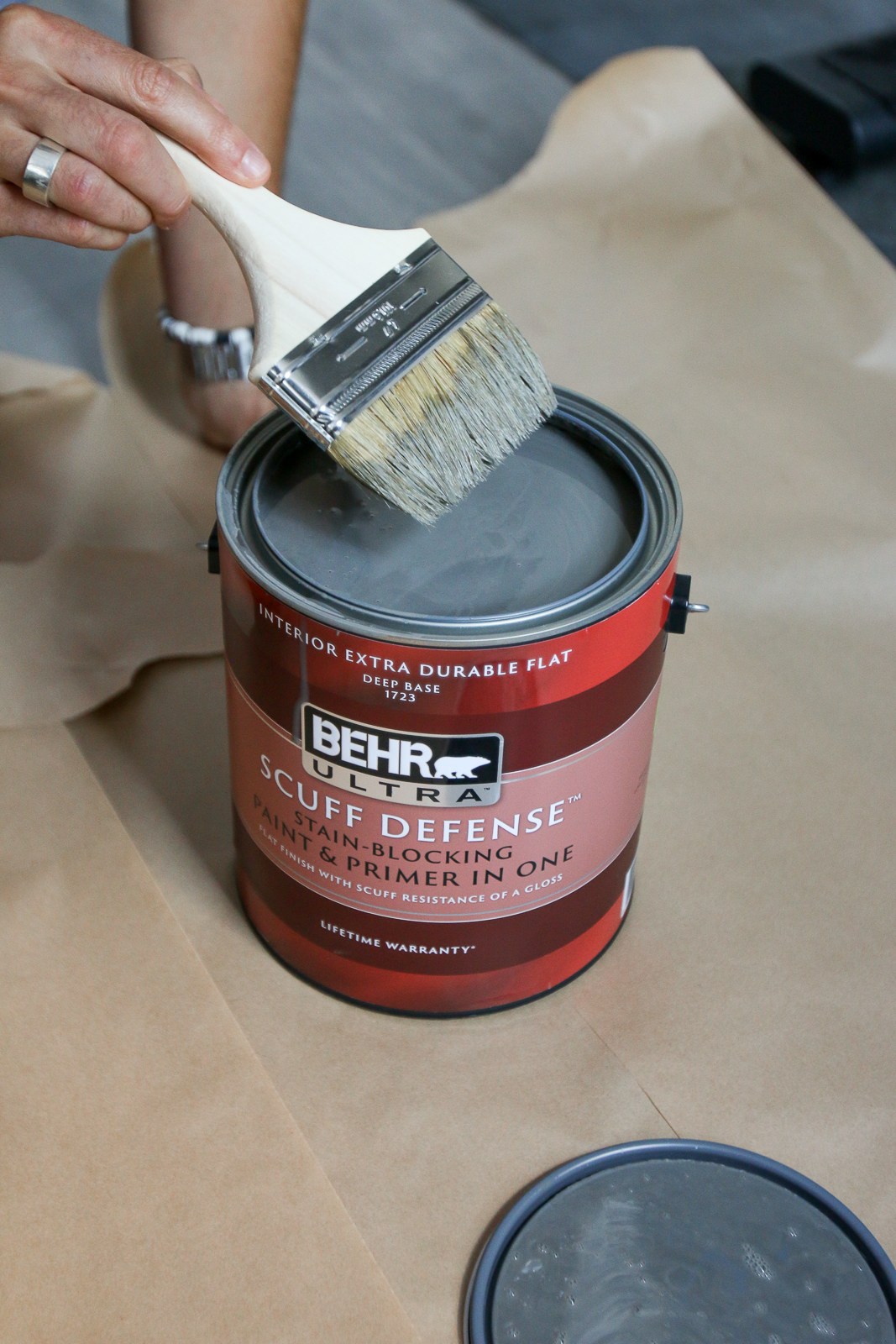 We wanted the guest room to feel super cozy and warm. It needed to be a space the was inviting for our friends and family. You know that feeling you get when you step into a hotel? That's what we wanted to create. We also had to keep in mind that this room doubles as our SoulCycle space. We didn't want the bike to be in the way of our guests when they stay over so we had to plan out the space really well. We decided to push the bike up against the far wall. It faces the window so we have a nice view while riding. We also set up a gratitude table beside the bike. If you remember, we talked about this a few weeks ago on Instagram. We've been working on gratefulness lately. Just reminding ourselves daily of everything we have — from big to small. Every time we ride the bike, we write down one thing we are grateful for that day. It's become a really special moment for us. Another thing we had to think about was the bed placement. Since the room isn't very big, the bed had to be pushed up against the wall. That didn't leave much room for a side table moment. Instead, we added a swivel arm wall sconce. Aside from being beautiful, it's super functional. We love it. We also added a canvas print above the bed (found on Etsy). It's super abstract but also ties in the neutral vibes we were going for.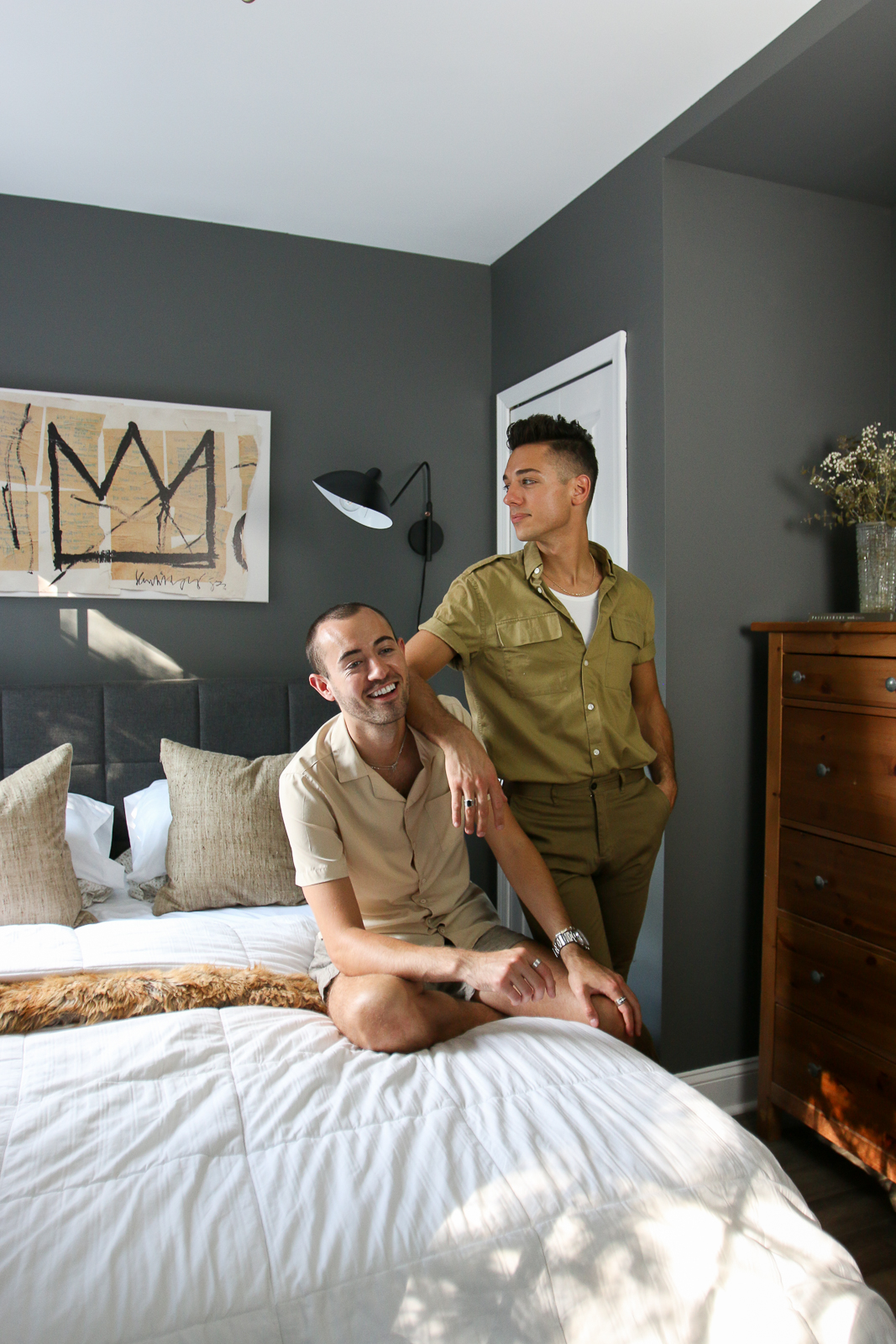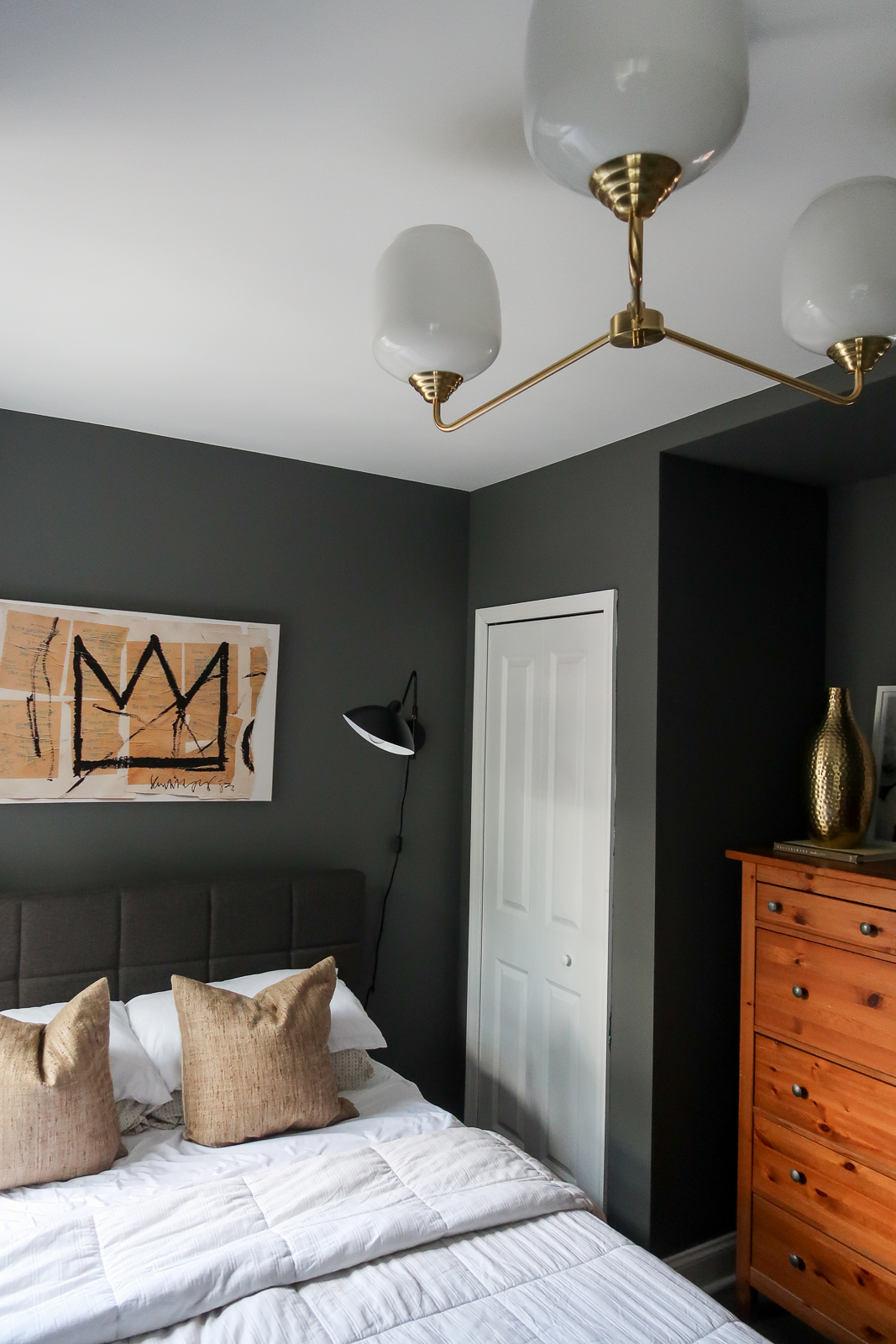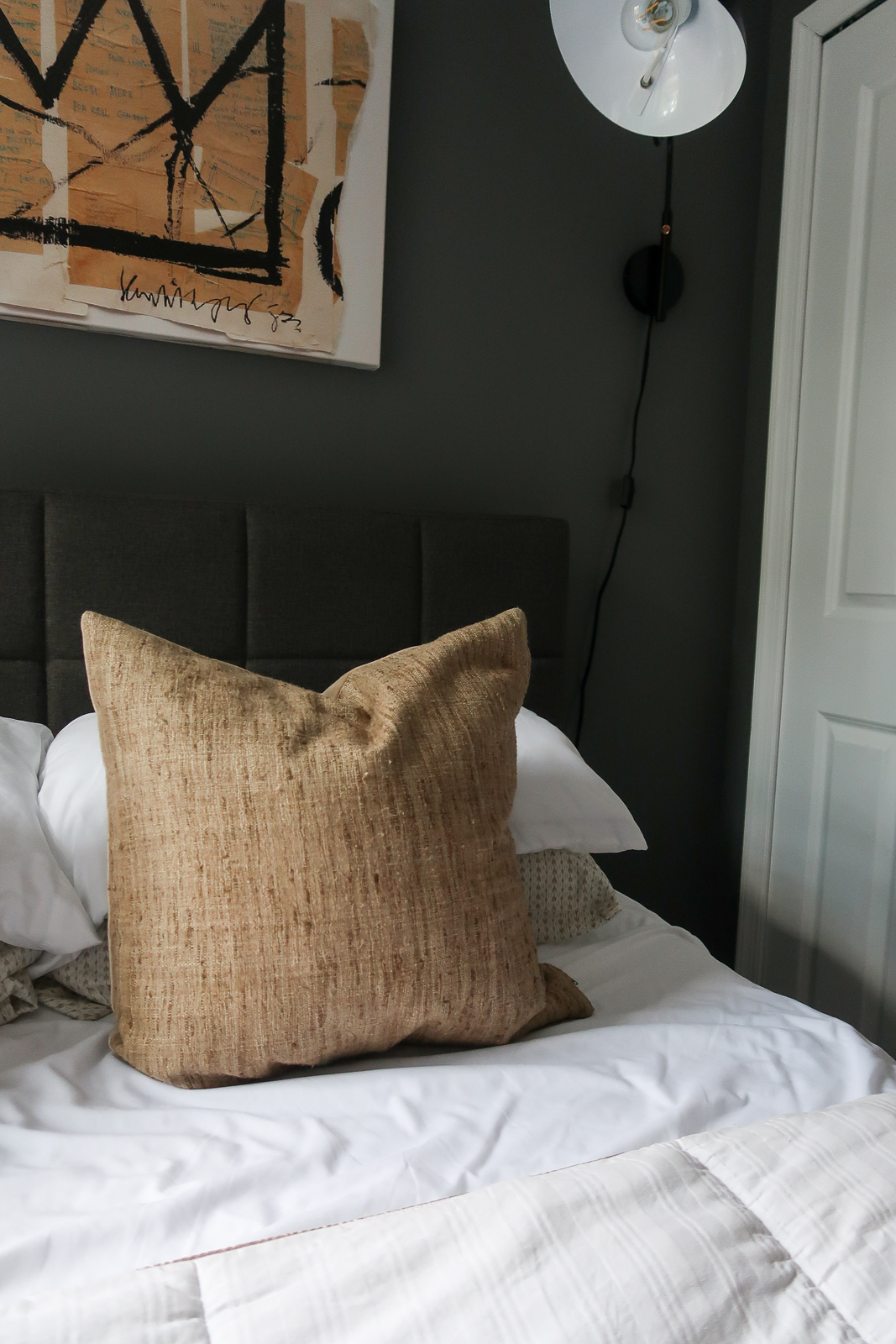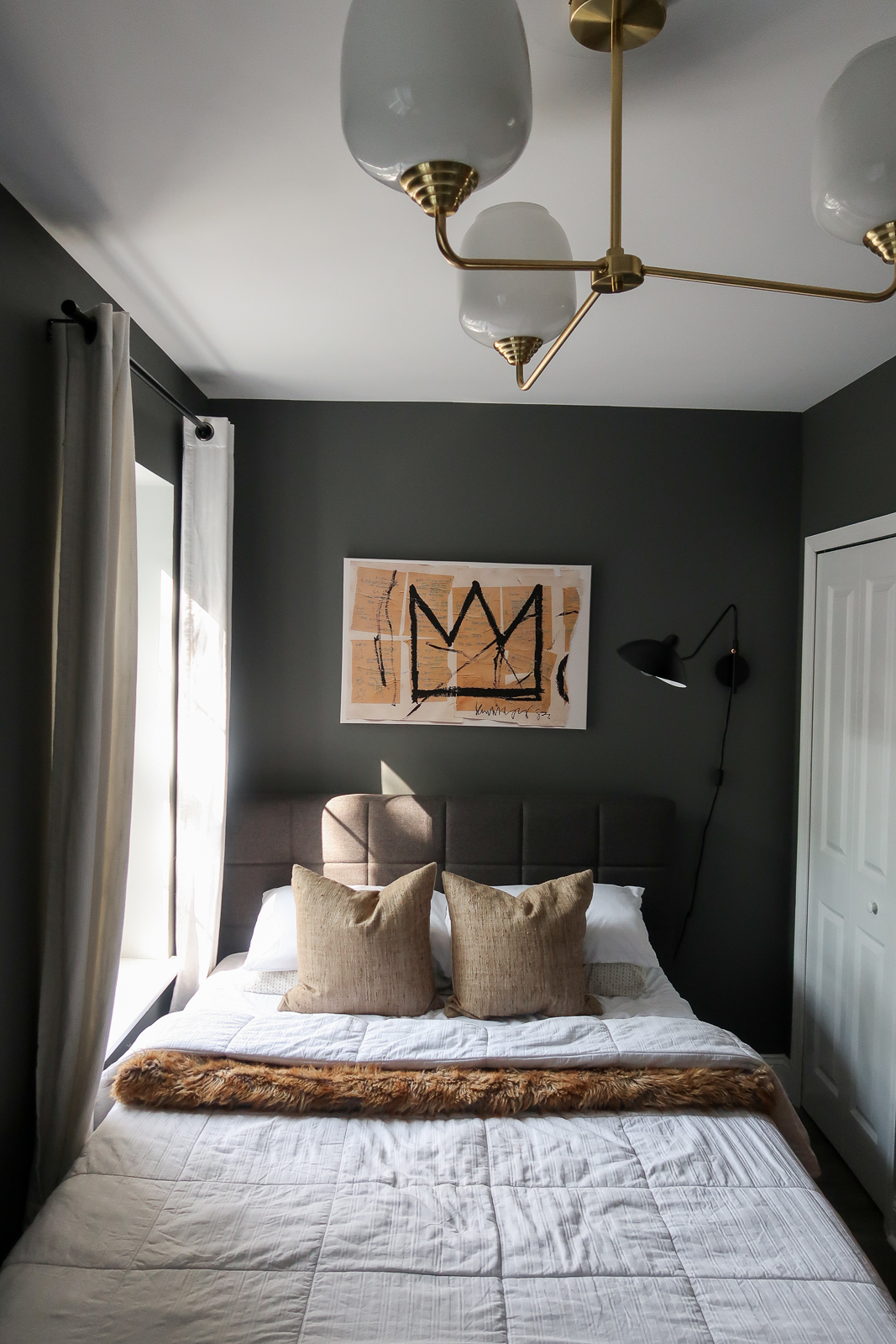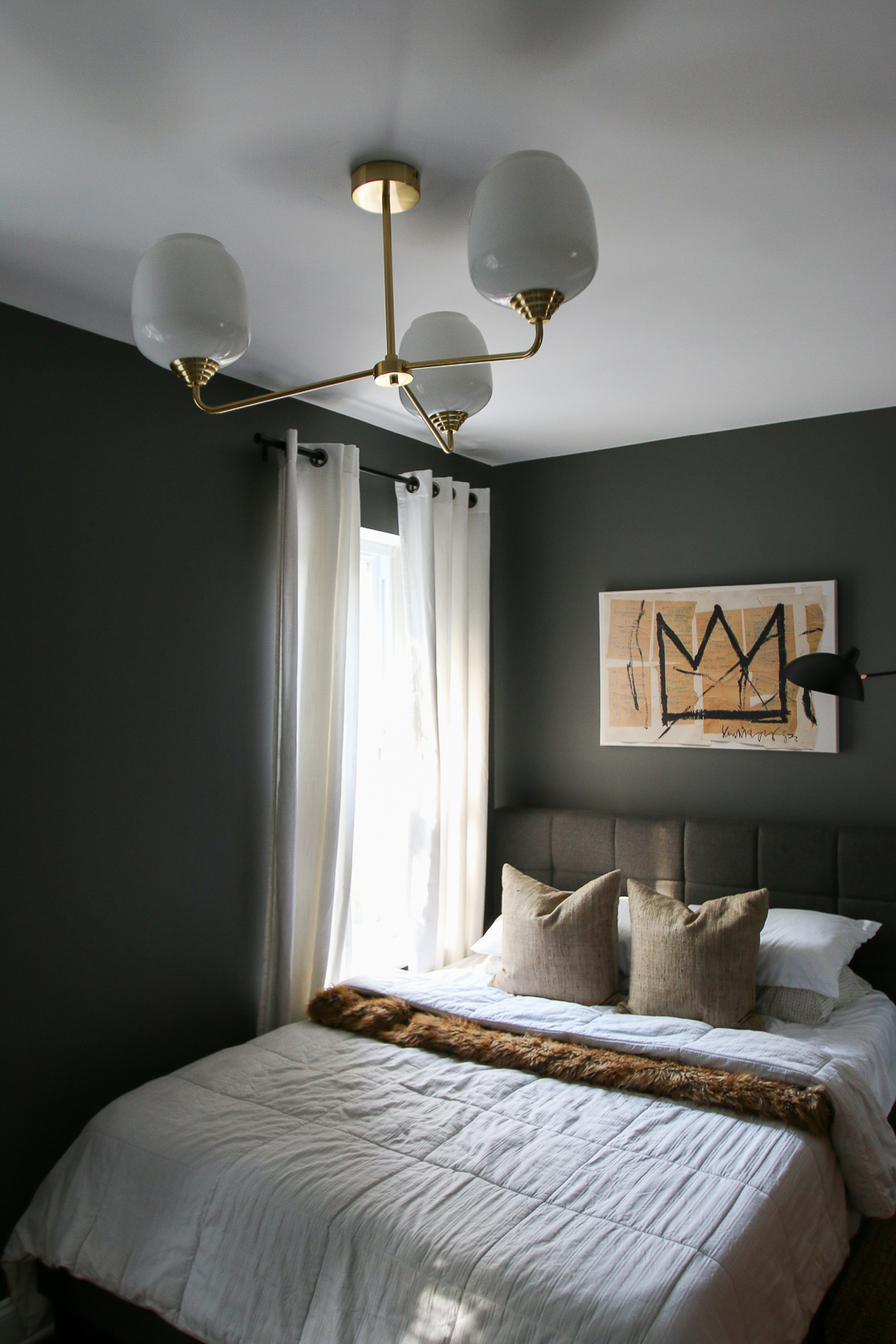 To create a cozy space, we decided to go with a warm color. Behr Paint recently launched a new paint product called BEHR ULTRA™ SCUFF DEFENSE™Interior Extra Durable Flat Paint & Primer. It's a stain-blocking paint and primer in one that has a rich, flat finish and great durability, especially for high-traffic areas. Durability was so important to us since this room is going to get a lot of use. We chose the color Ancestral (PPU24-05). It's a deep color that feels very warm and luxurious. We are thrilled with how it turned out. The room is now a warm space that is inviting and peaceful. We find ourselves relaxing in there more and more. What do you think?? Let us know in the comments below!
---
 Thank you to Behr Paint for sponsoring this post.
---