During the holiday season, we entertain a lot. We pretty much find any excuse to invite over friends and family. This year is even more special because we are hosting Christmas! We are so excited to have our families together again after so long. Even though we've been together for a long time (over 6 years), our families haven't been in the same room that much. Luckily, everyone gets along so well. But Mike's family lived on the west coast for while so it made things more difficult. That means this year is extra special for us.
Whenever we host a holiday, designing the tablescape always comes first. We love creating a conversation piece for everyone to gather around. We usually like to think of one starting point, or anchor, and go from there. This year we wanted to use a holiday decor piece you wouldn't normally use on a table — a wreath. We also wanted to use lots of candles. Mainly because we have a serious candle obsession. But also because candles create such an ambiance during a dinner party. So that's where we started. The wreath became the centerpiece of the table. We placed a large glass candle holder in the middle of the wreath with a large candle inside. We thought this would be a good way to draw your eyes to the center.
When it came to the plates, we used the china from Alex's late grandma. This holds a special place in our hearts. We also knew we wanted to use gold flatware. We found this set on major sale at West Elm. As we are writing this post, the sale is still going on!! Hurry! Instead of just placing the napkin to the side of the settings, or under the flatware, we draped the napkins over the edges of the table. This added a chic touch to each place setting.
Another area we love focusing on is the plate topper. Or at least that's what we call it lol. We thought it would be fun to incorporate snowflake ornaments. We added one ornament on each plate for a festive touch. It's a fun way to think outside of the box. Plus, it's the holiday season so let's be a little extra.
We hope this helps inspire you for any holiday parties you have coming up. Let us know what you think!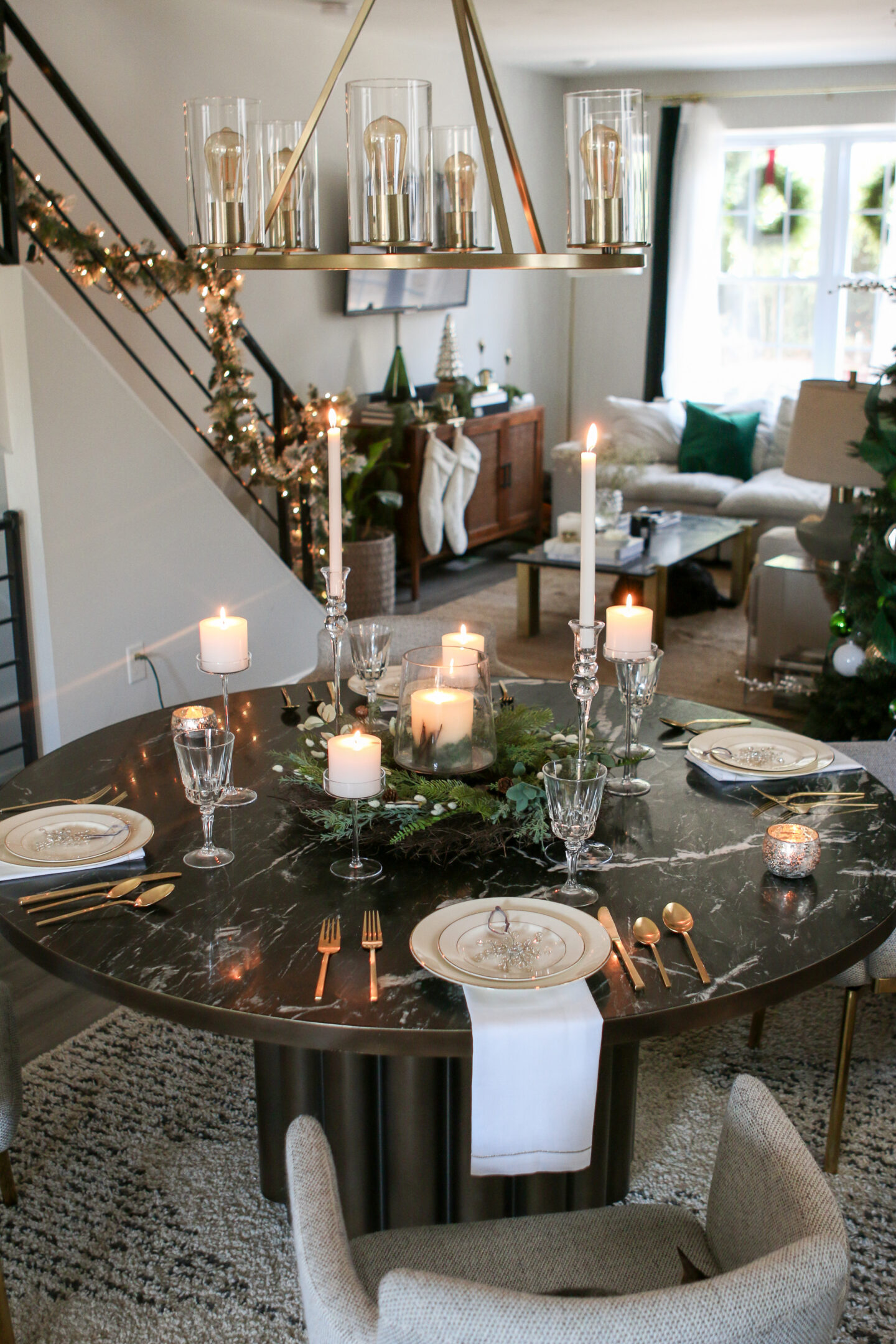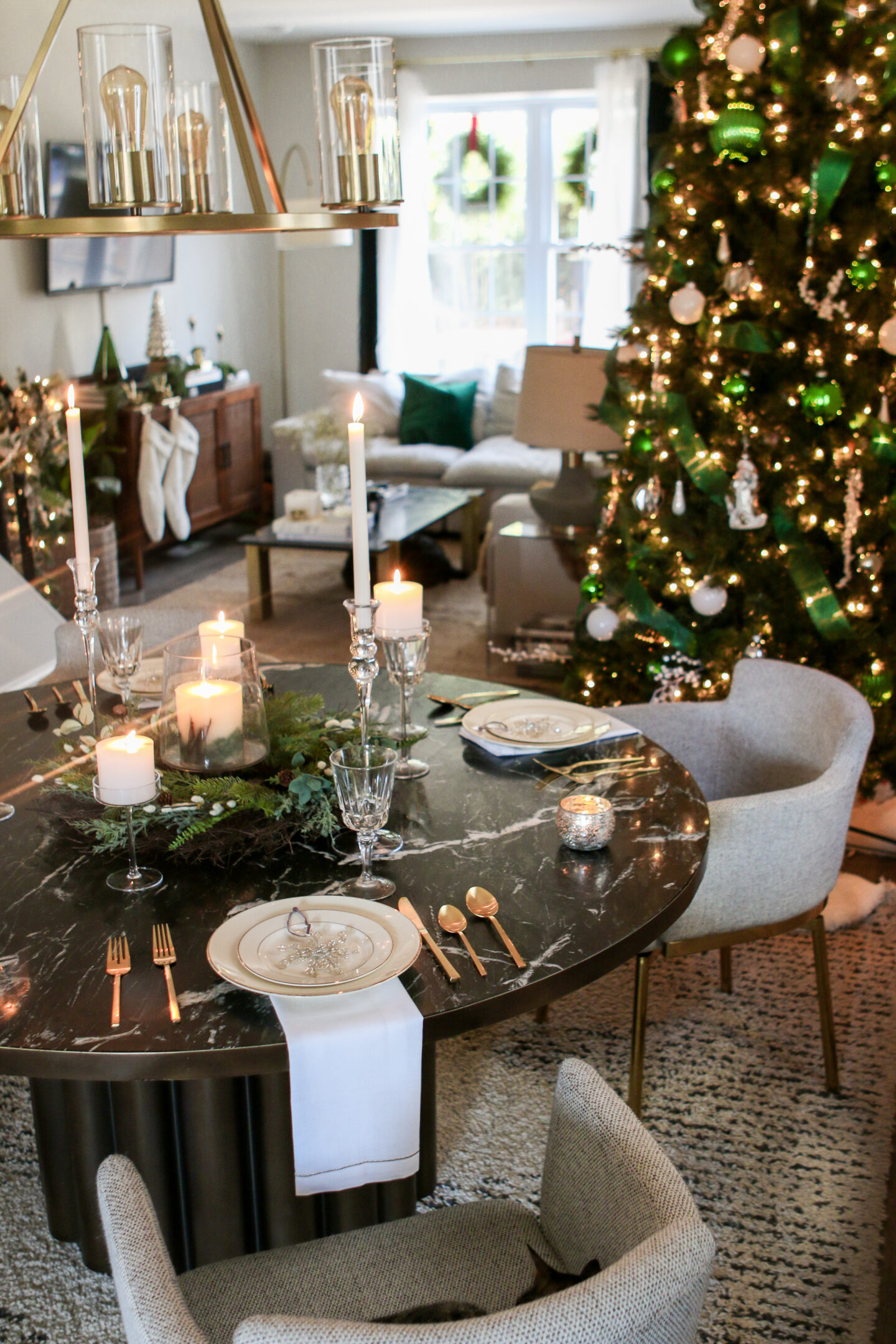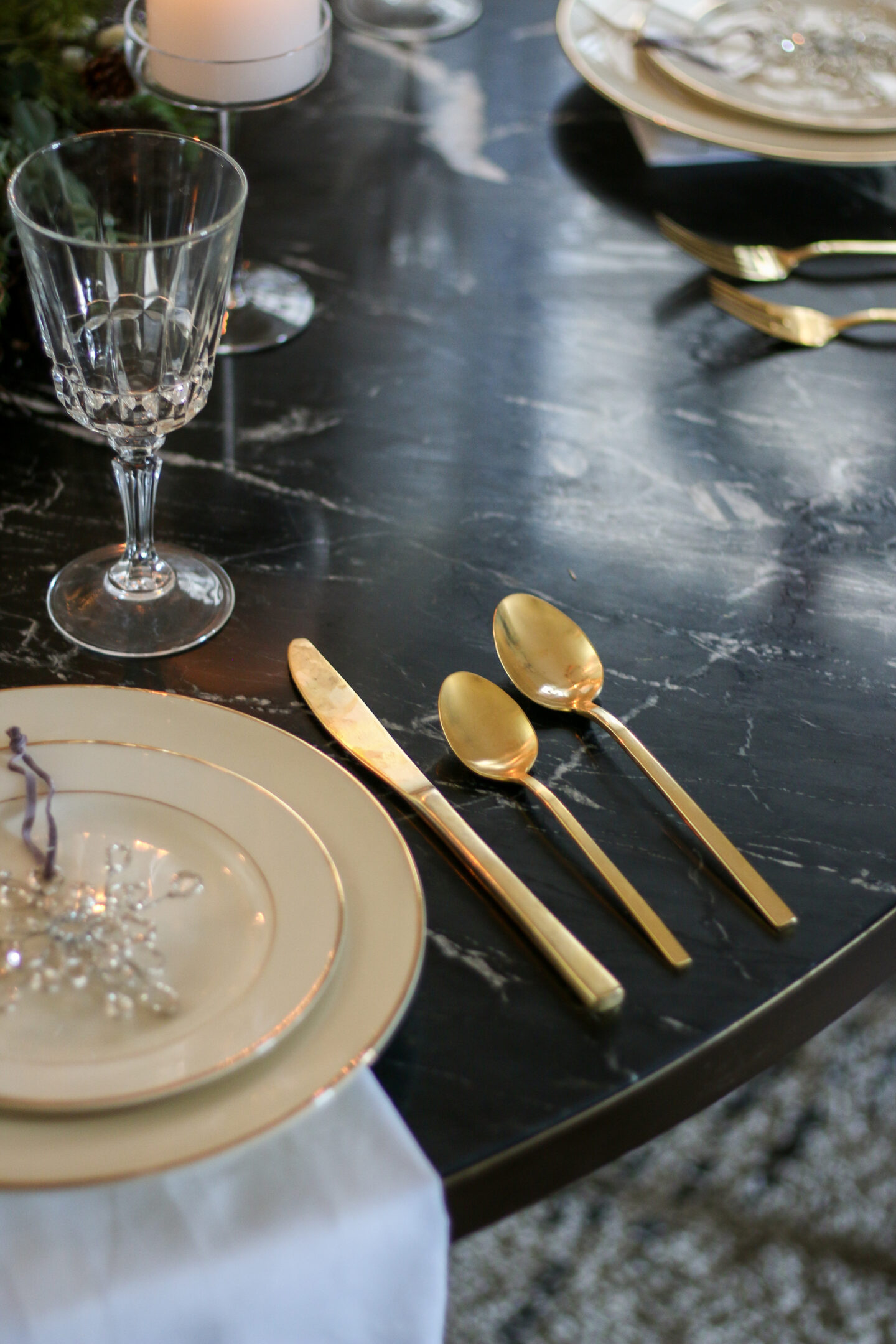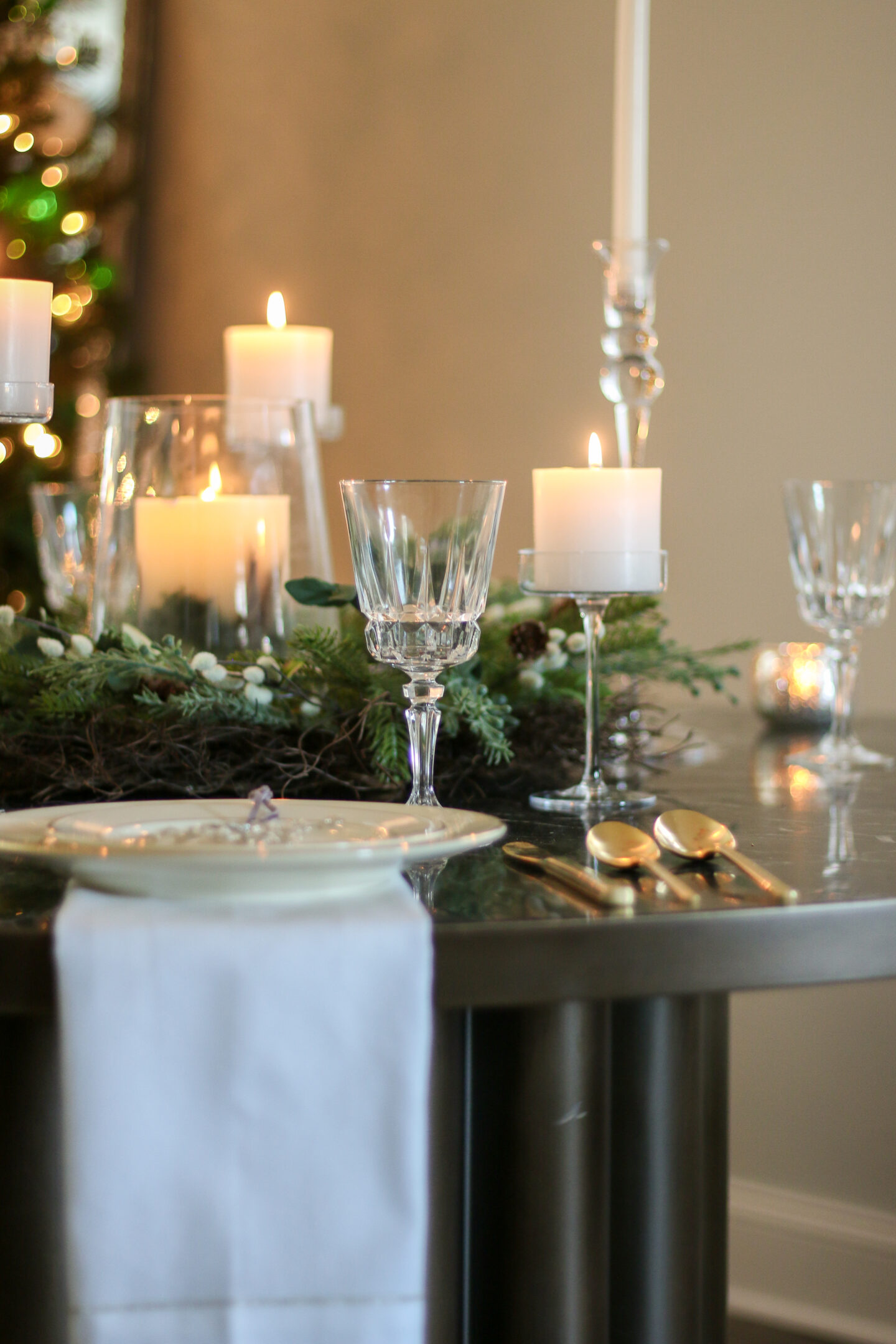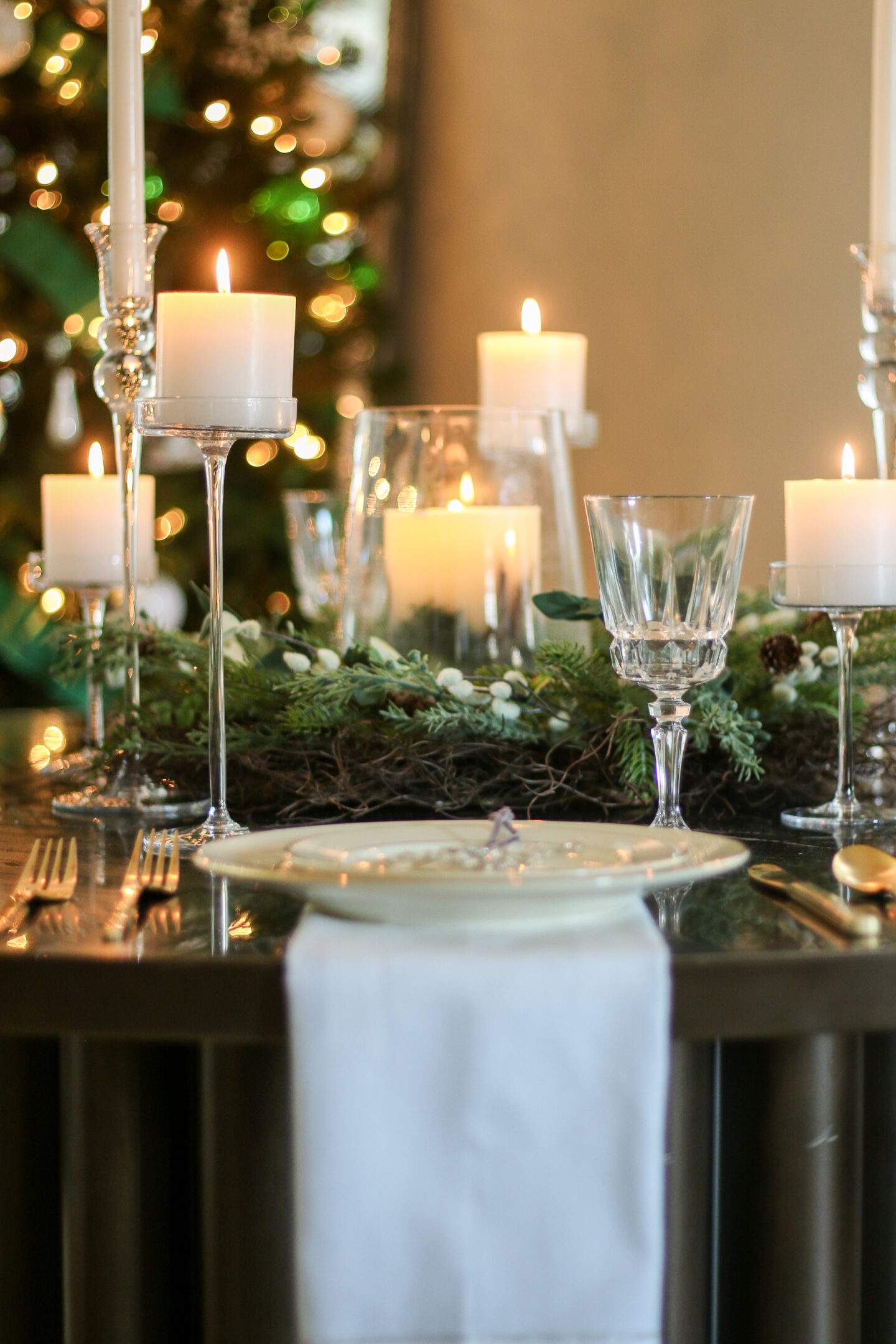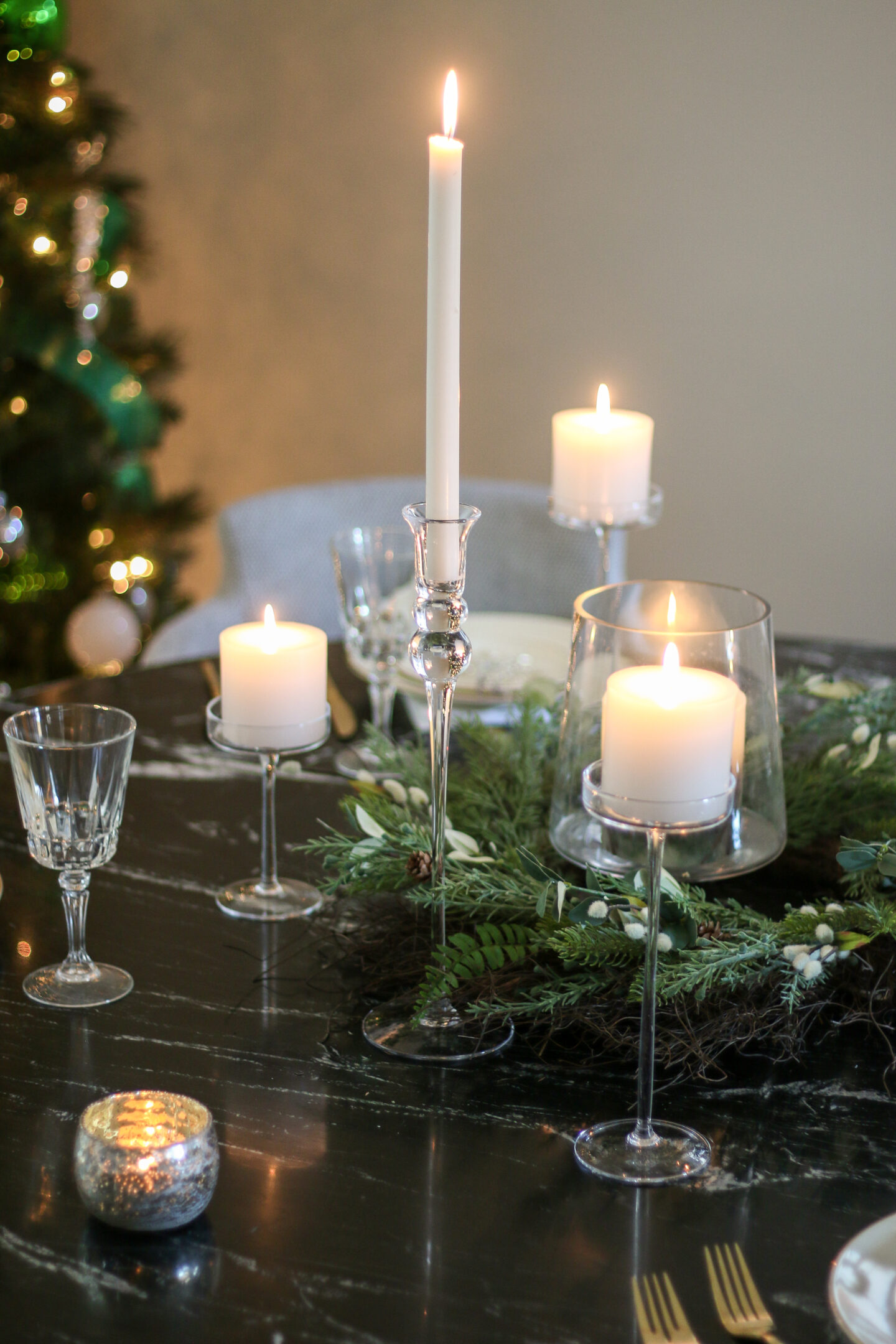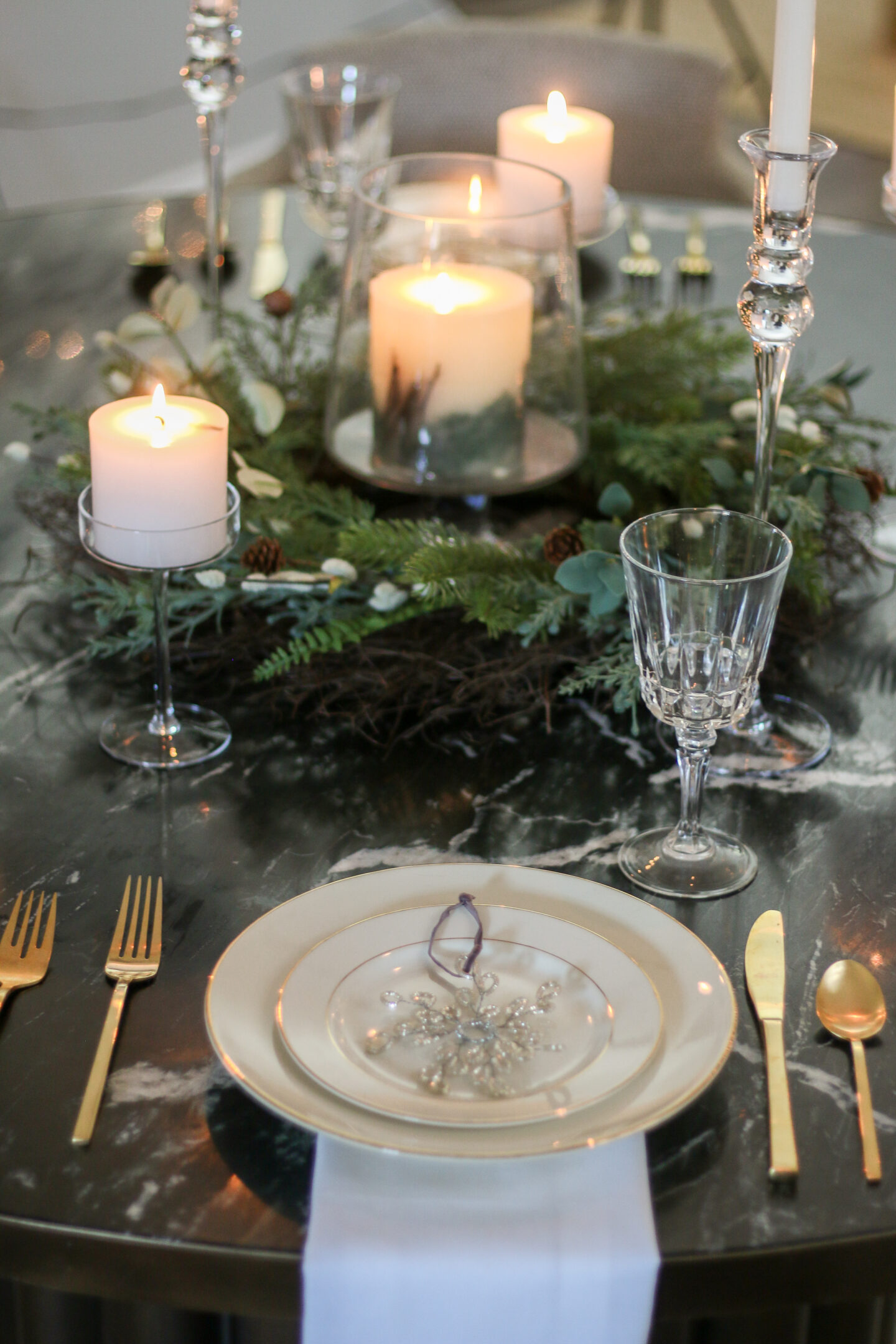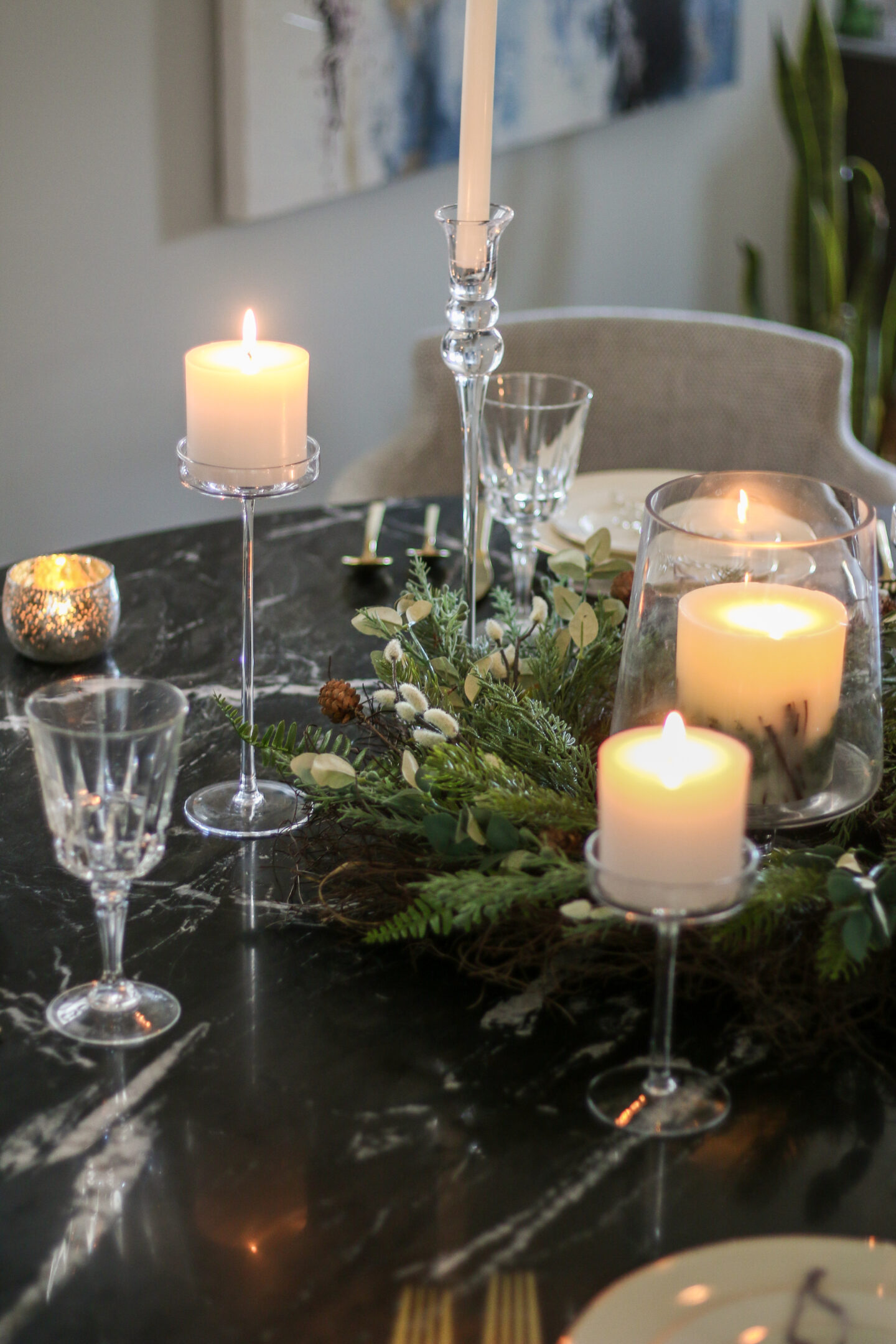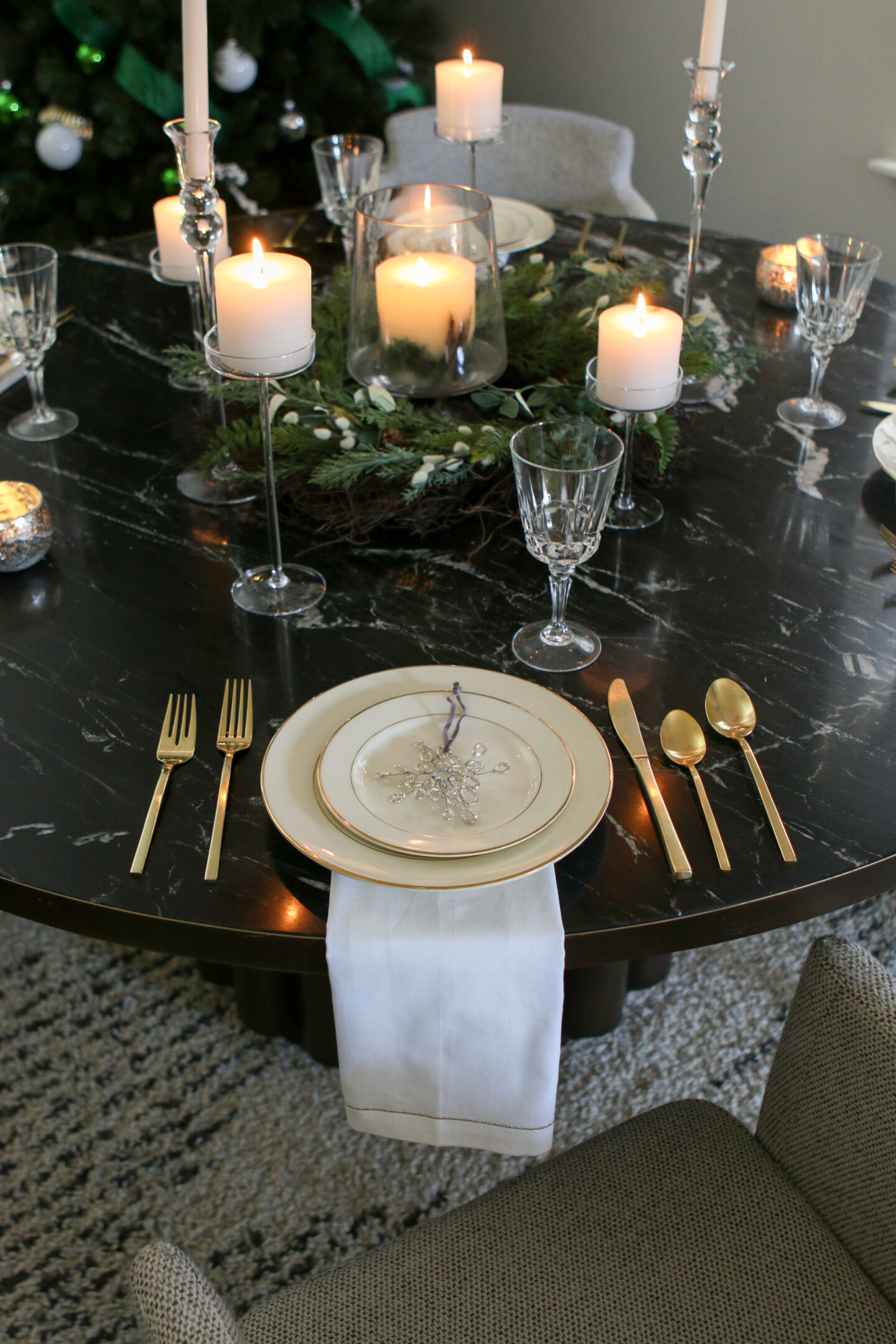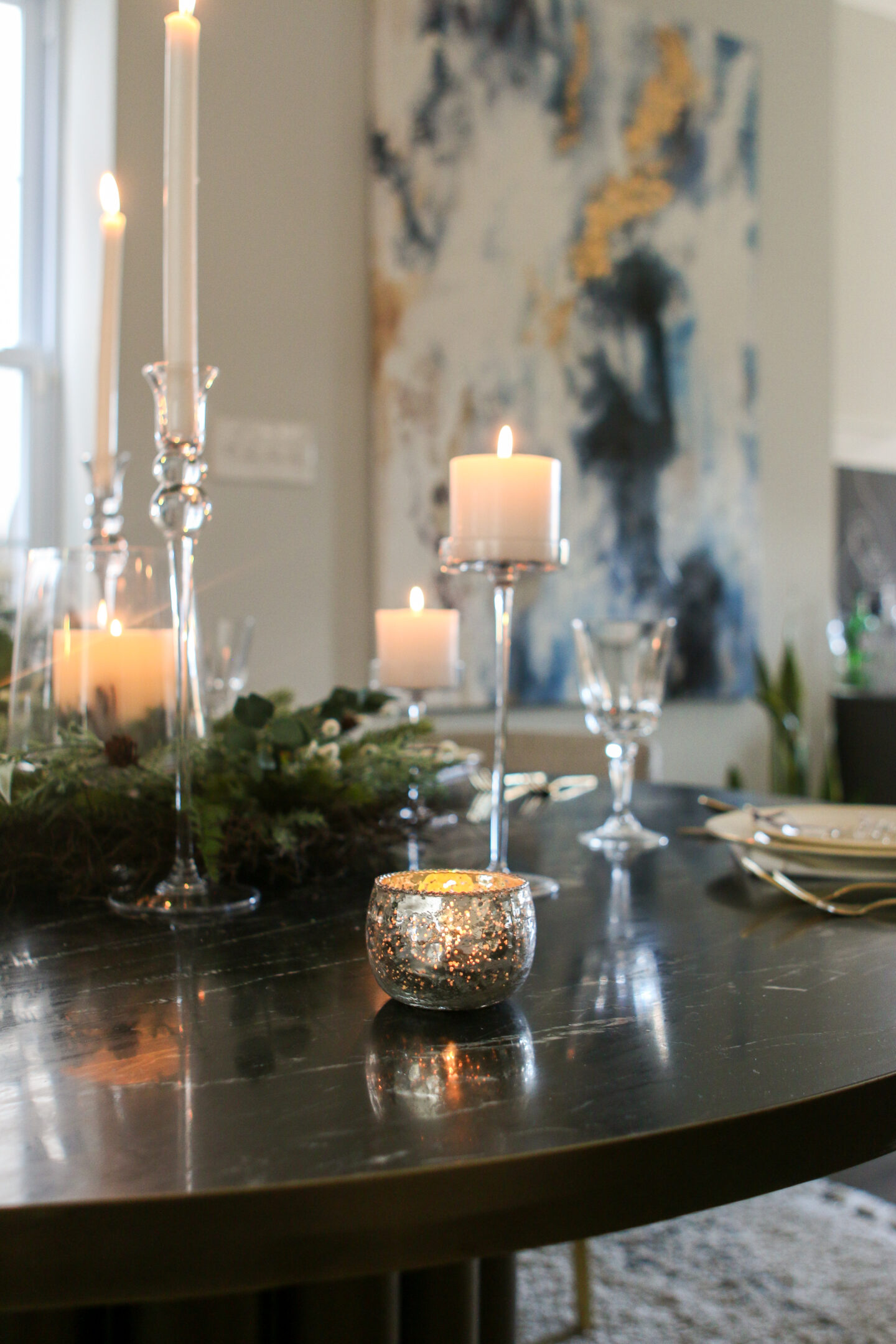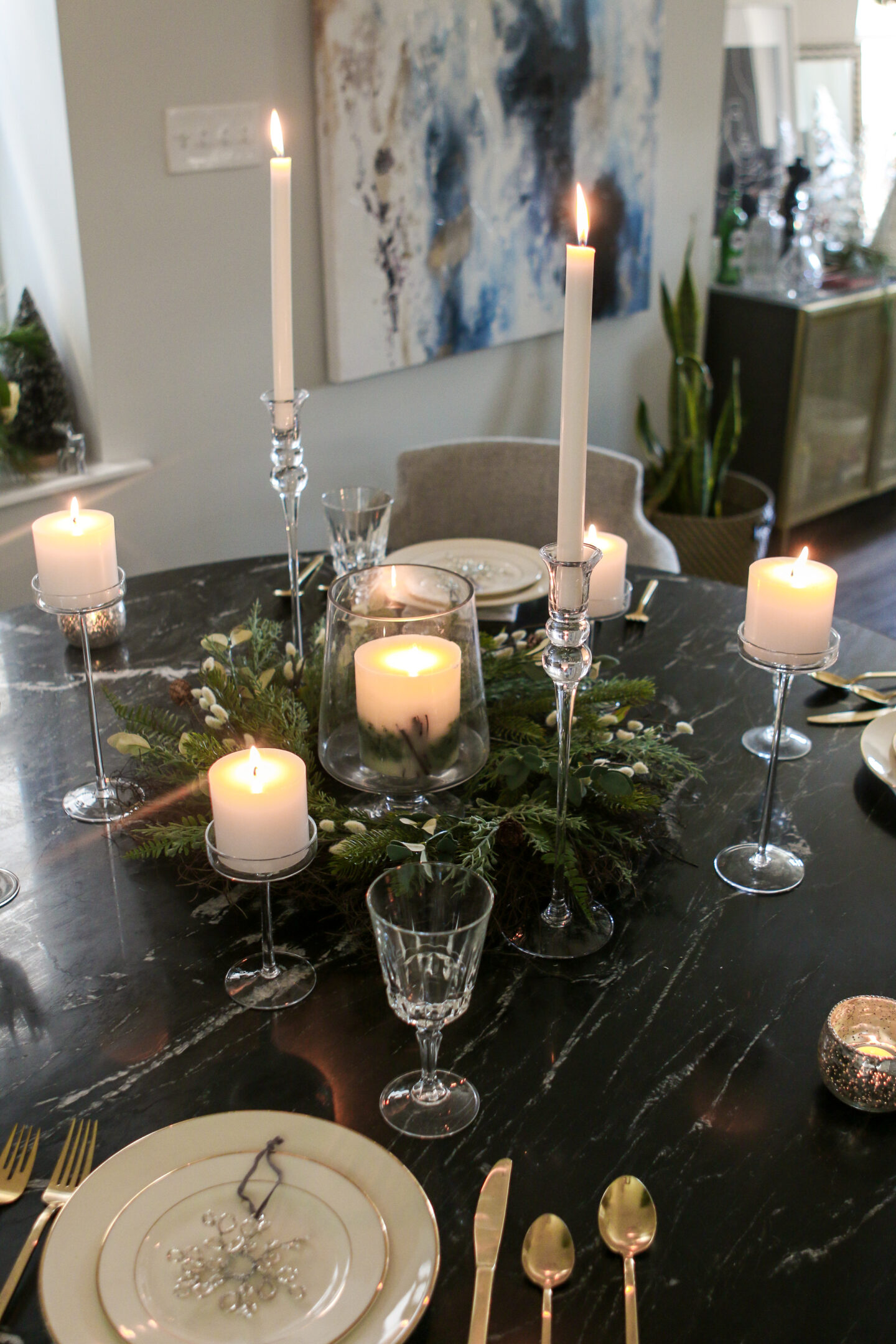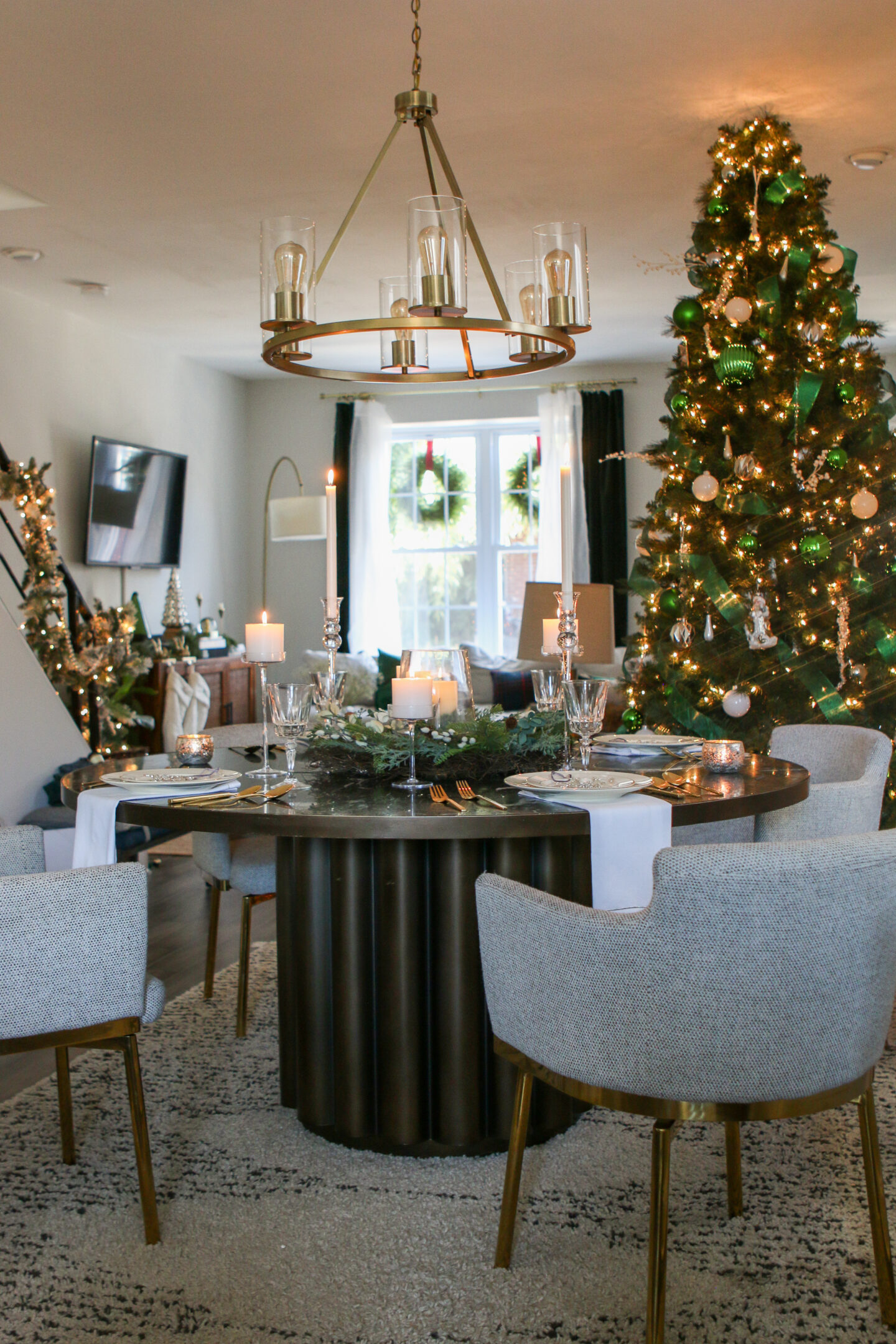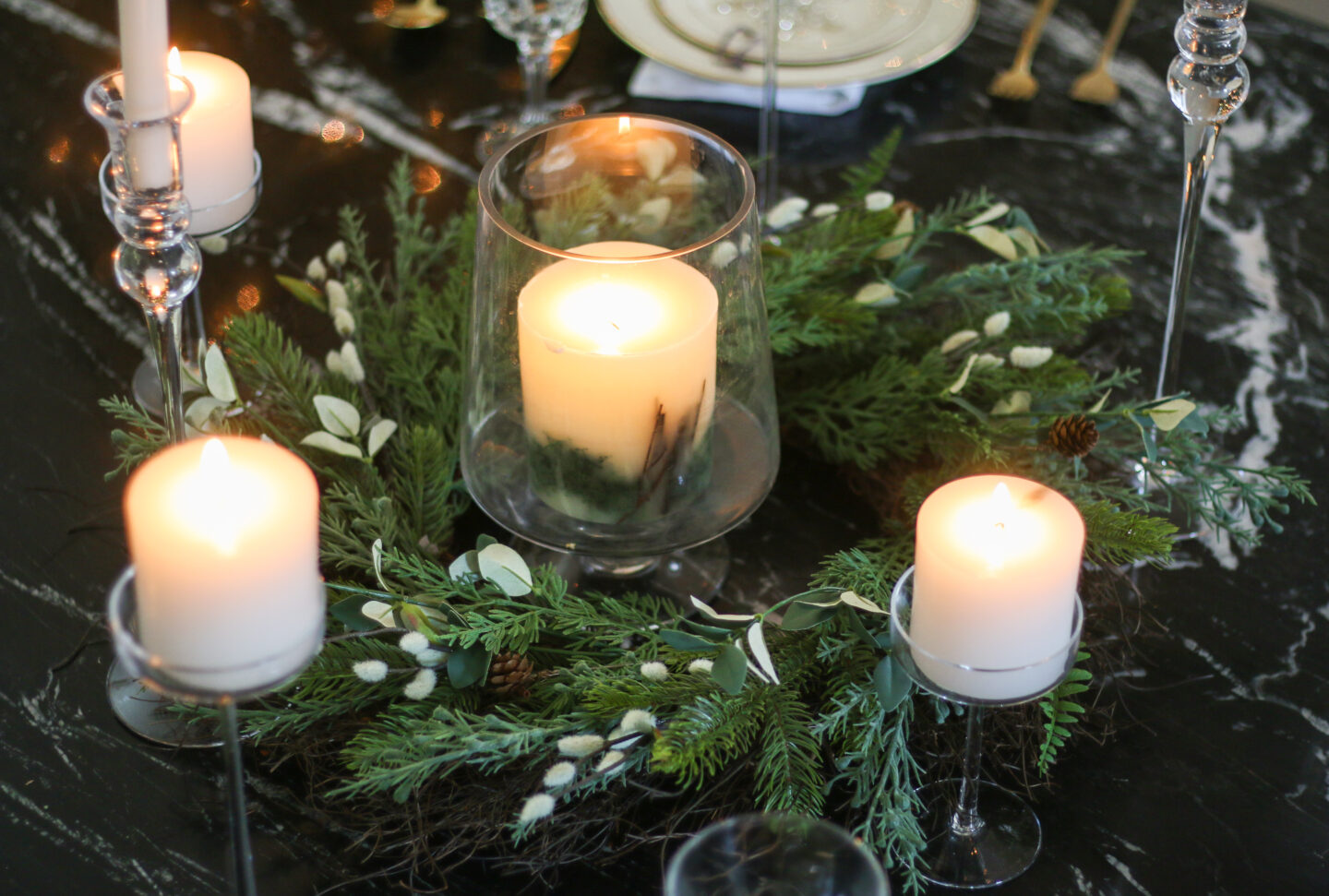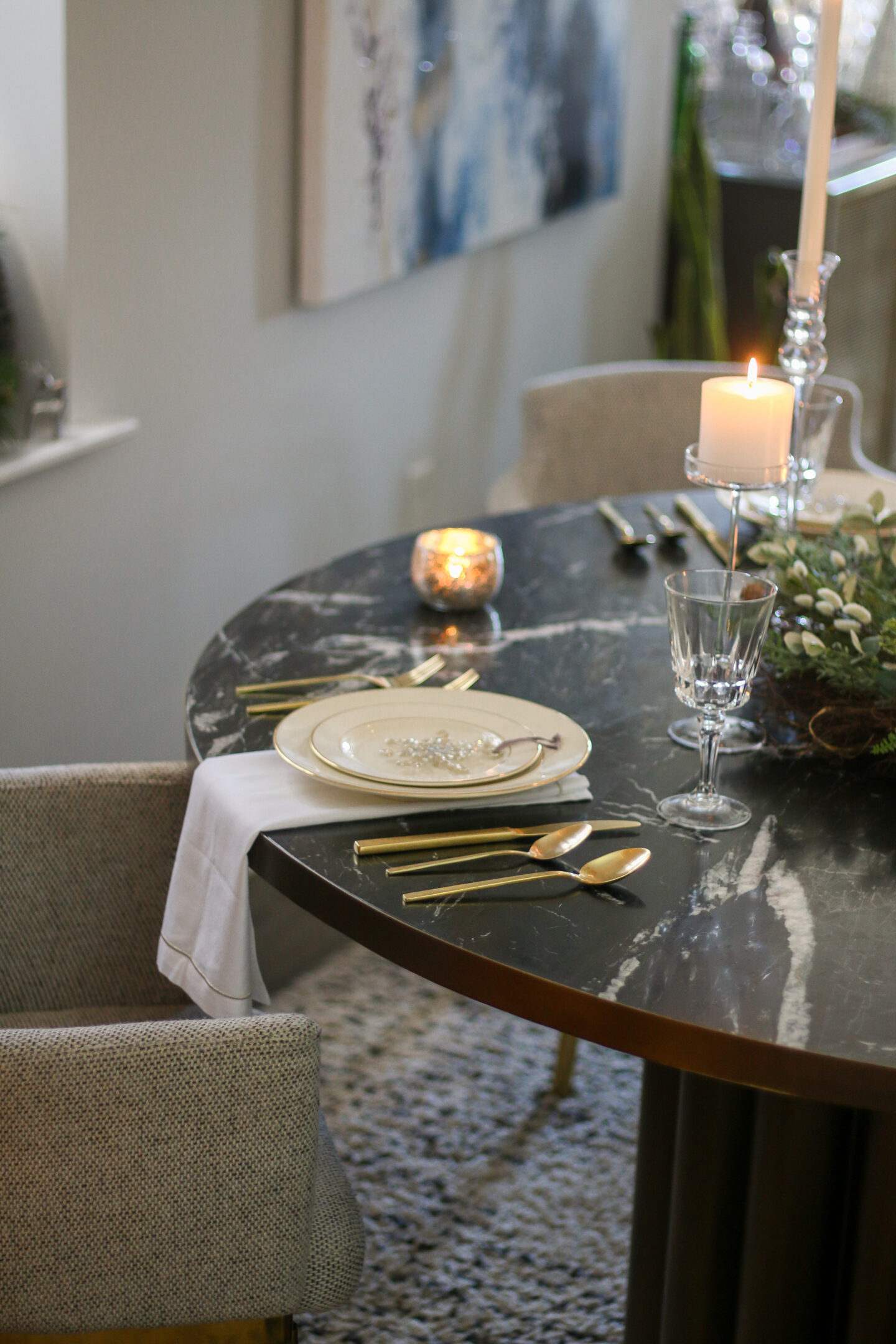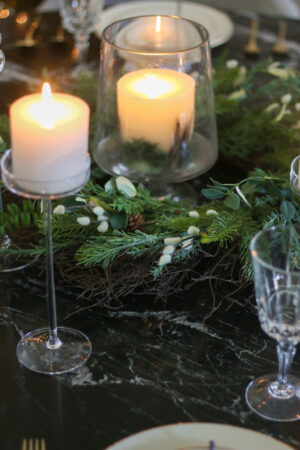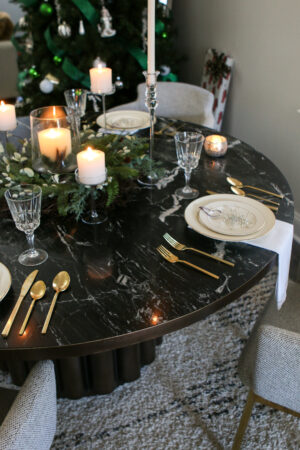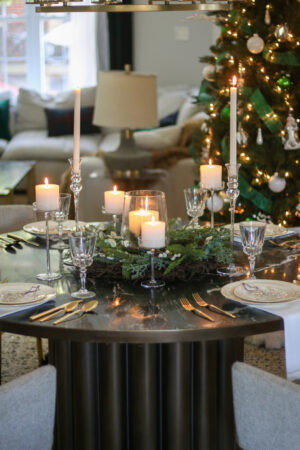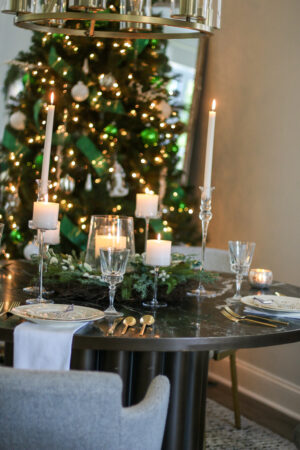 ---
SHOP THIS POST

---