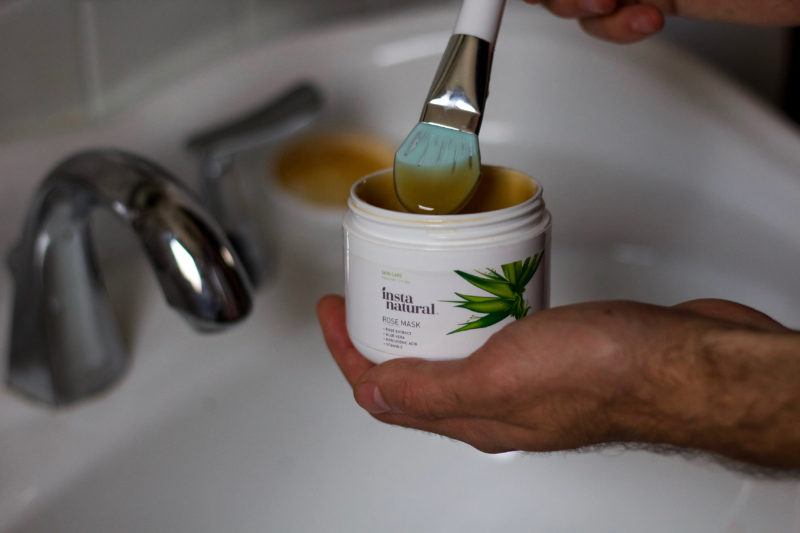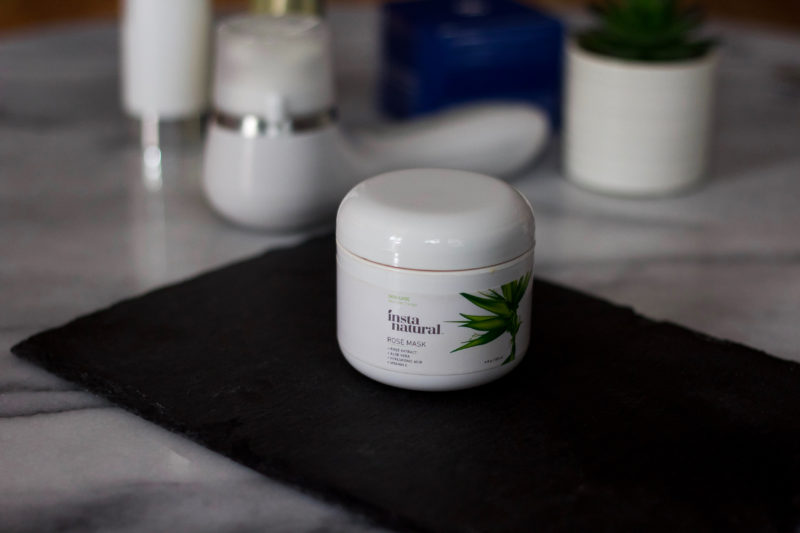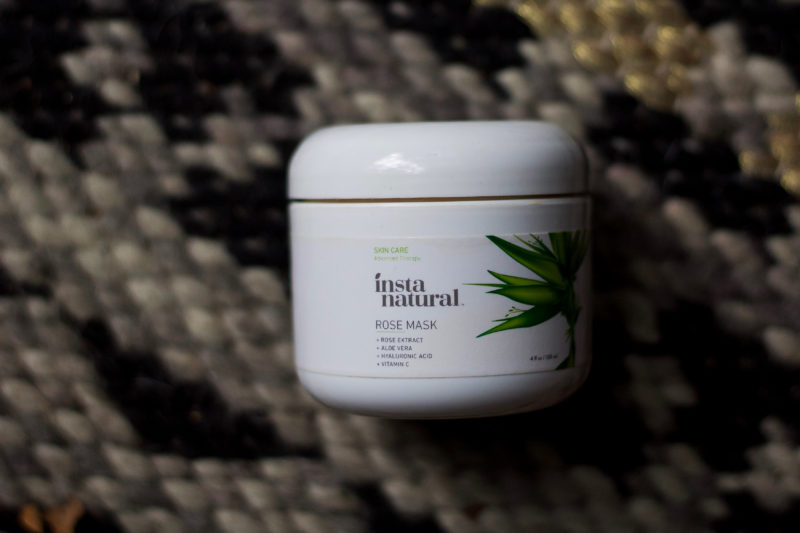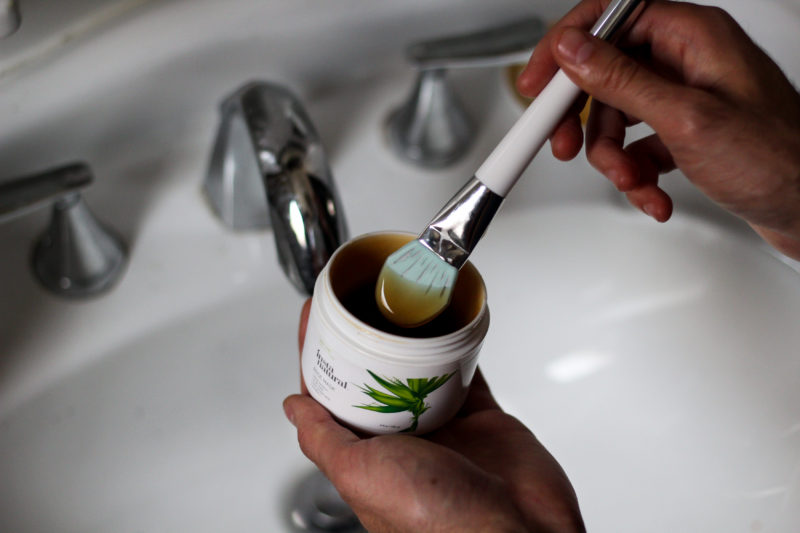 Happy #MaskMonday friends! This week we're talking about the InstaNatural Rose Mask. For starters, we are huge fans of InstaNatural! We love that they don't add any of that nasty sh*t to their products. We're talking about sulfates, parabens, etc. That's a huge thing for us. It makes sense that they avoid this stuff since they have the word "natural" in their name. Go InstaNatural!
When we think back, we're pretty sure this is one of the first products we tried from InstaNatural. The first thing we noticed about this mask was the smell. OMG. Guys, this mask smells so good! The rose extract gives off the most refreshing scent that makes you feel like you're at a spa getting ready for a facial. Who doesn't want that?! You'll also notice that it doesn't have the same consistency as most masks you've used. The best way to describe it is a mix between a jelly and honey. Haha we know that probably sounds weird but you'll understand when you try it yourself.
The mask itself is full of Rose Extract (duh), Aloe Vera, Hyaluronic Acid and few other A1 ingredients. We love anything with Hyaluronic Acid! If you don't know, Hyaluronic Acid locks in a TON of moisture in your skin and we are all about that life. All of these ingredients are supposed to help soothe, nourish, and brighten your skin. It also says it will help with aging — something we are always thinking about. Of course, products can say one thing but do another. After using the mask for a few months, we definitely agree with the claims. We absolutely love how our skin feels after each use. It really does do a good job at calming and soothing. This is perfect for people with sensitive skin (Alex) or those suffering from redness/irritation. Pro tip: store this mask in the fridge. This makes a huge difference! It feels so good when you apply this mask chilled onto your skin. It really adds to the soothing effect. We usually leave it on for 15-20 minutes but you can leave it on longer. It's also great to use this after a drying mask. You guys know that we like to use more than one mask at night. If our skin is looking crazy, we'll use a charcoal or clay mask to help detox and clear then follow it up with this mask to help soothe and rehydrate. It's a good way to keep your skin in balance while preventing dryness and irritation. You don't want to be too harsh on your skin or it will rebel — no one wants that! As far as brightening, we have seen a difference when we use this consistently. We try to use this mask once a week. When we are consistent our skin looks a lot brighter and fresher. It helps eliminate that drab look and gives you a nice glow.
If you're looking to try a mask with rose extract, we suggest starting here. It's relatively inexpensive and totally worth it!
Have you tried this mask? Let us know in the comments below!
Until next time…
---
[jetpack_subscription_form]