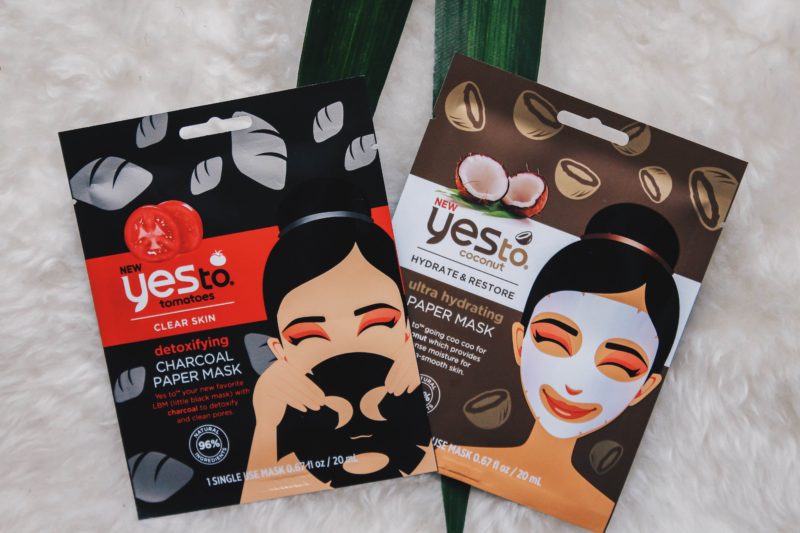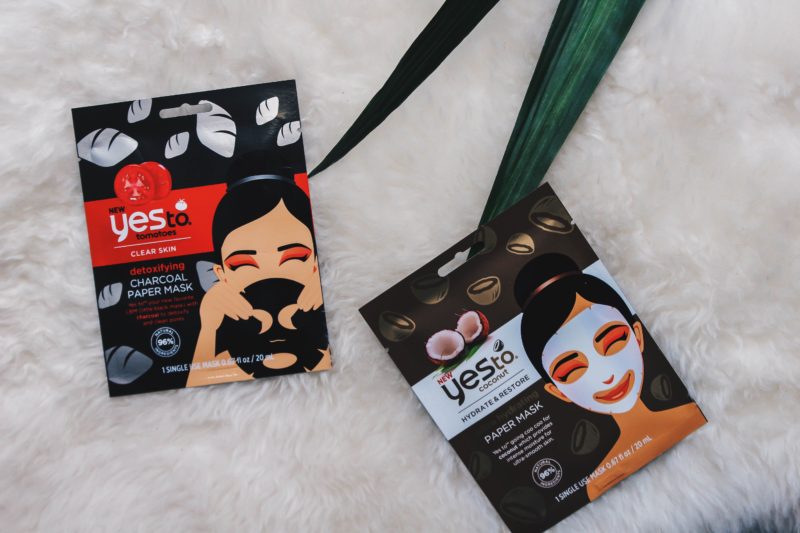 Hi, Guys! It's time for another #MaskMonday! Before we get into anything, what do you think about daylight savings?! We love the fact that it's so bright out in the morning. The early sun gives us, even more, motivation to get out of bed. But to have the sun set BEFORE 5PM is…UGH. Time to get used to the darkness, right? Alright, sorry for the rambling. We needed to vent to you guys. Back to what you came here for: #MaskMonday! Today, we're showing you guys the new sheet masks from Yes to. For starters, this line has a ton of masks. They literally have a mask for just about anything. We love the way these masks fit your face. A lot of sheet masks fall off or just don't seem like they are shaped for the average face. These masks did a really good job at staying on our faces.
We both chose a different mask for various reasons. Alex chose "Clear Skin" to help with his acne-prone skin. We all hate struggling with blemishes and this mask was just what the doctor ordered. For starters, it smells really good. No need to worry about that harsh chemical smell. This mask is full of charcoal to naturally detoxify your skin and give you a deep clean. It was so relaxing to just throw on this mask and veg out on the couch while it did its thing. Alex's skin was left super soft and clean. Such an easy way to give your skin a little boost during the week.
Mike chose "Hydrate & Restore" to give his skin some extra hydration and love. The main ingredient in this mask is virgin coconut oil. You guys know our deep love for coconut oil. This stuff comes to the rescue in so many situations. Of course, it's AMAZING for your skin. This sheet mask smells like you've been transported to a tropical island. You basically get this strong desire to drink a piña colada. Ugh, now we want one right now. Alright, back to the sheet mask. The coconut oil in this mask is perfect for hydrating your skin. Mike's skin was left soft and smooth. That's perfect since it's beginning to get chilly out and you don't want your skin to dry out.
We were pleasantly surprised with these powerful sheet masks. We will definitely try out the rest of the masks in this line. Don't be surprised when you see another one of these pop up on Instagram. Stay tuned!
Until next time…