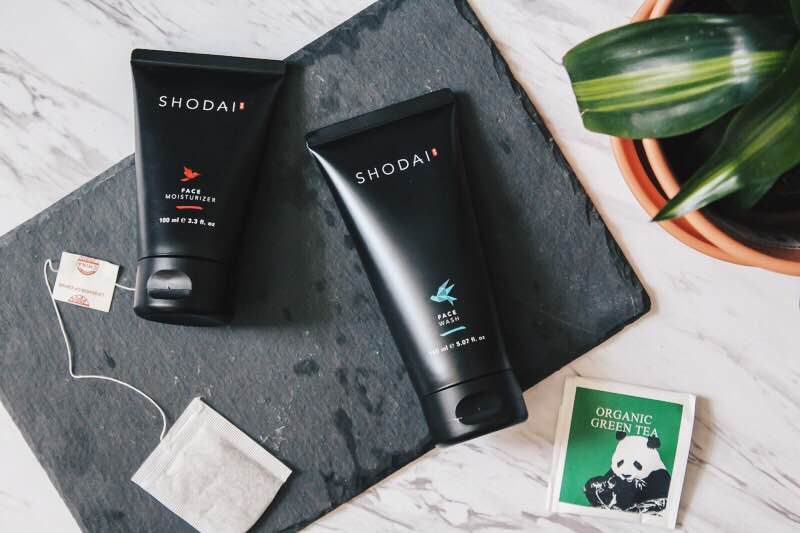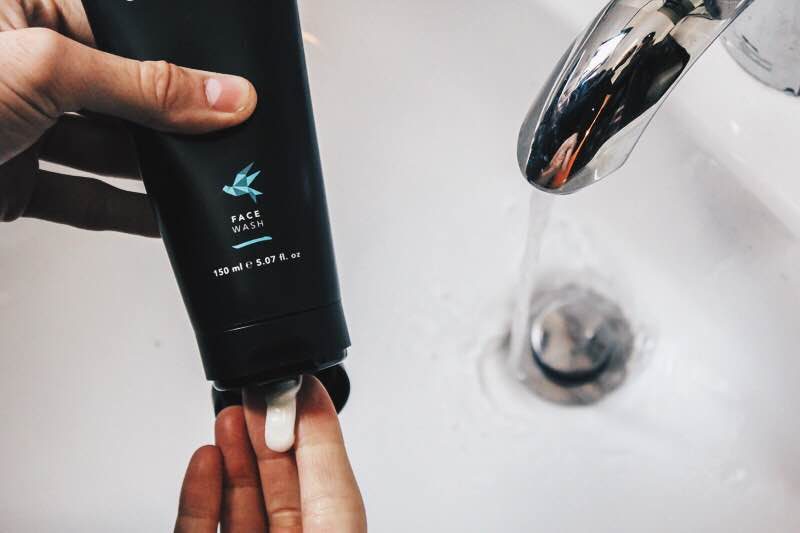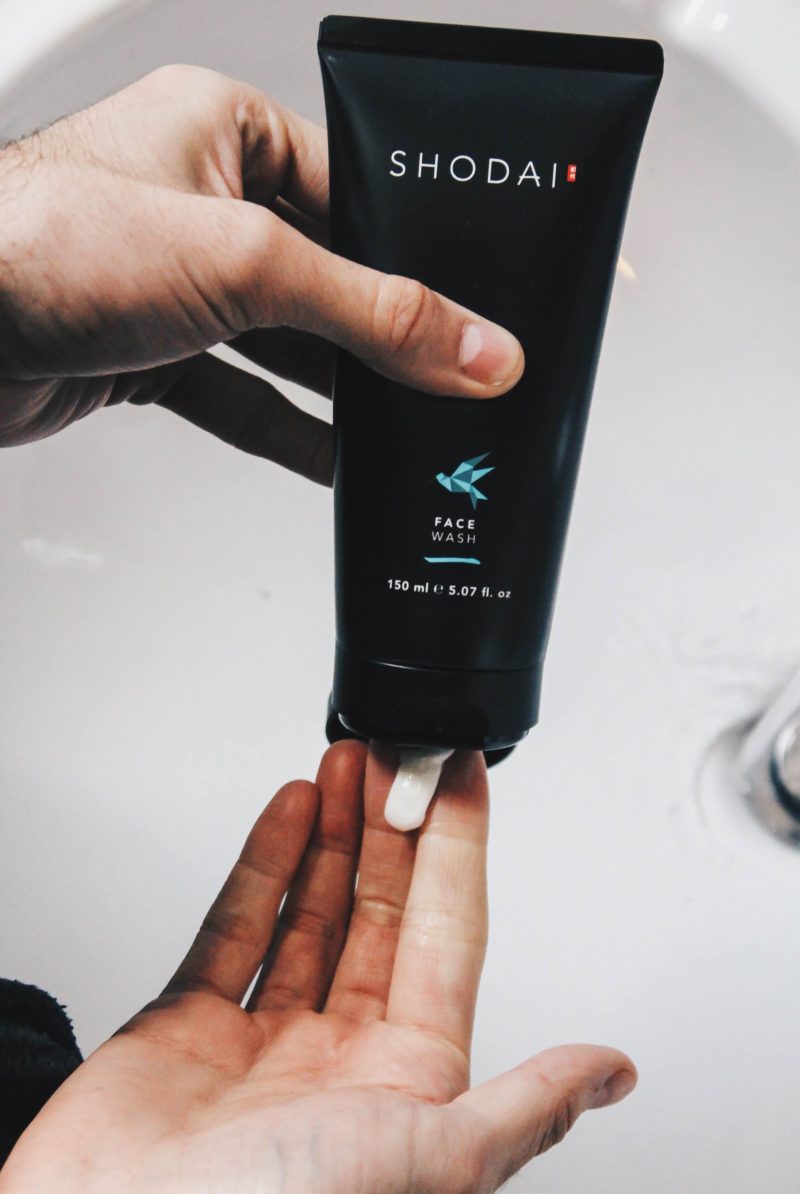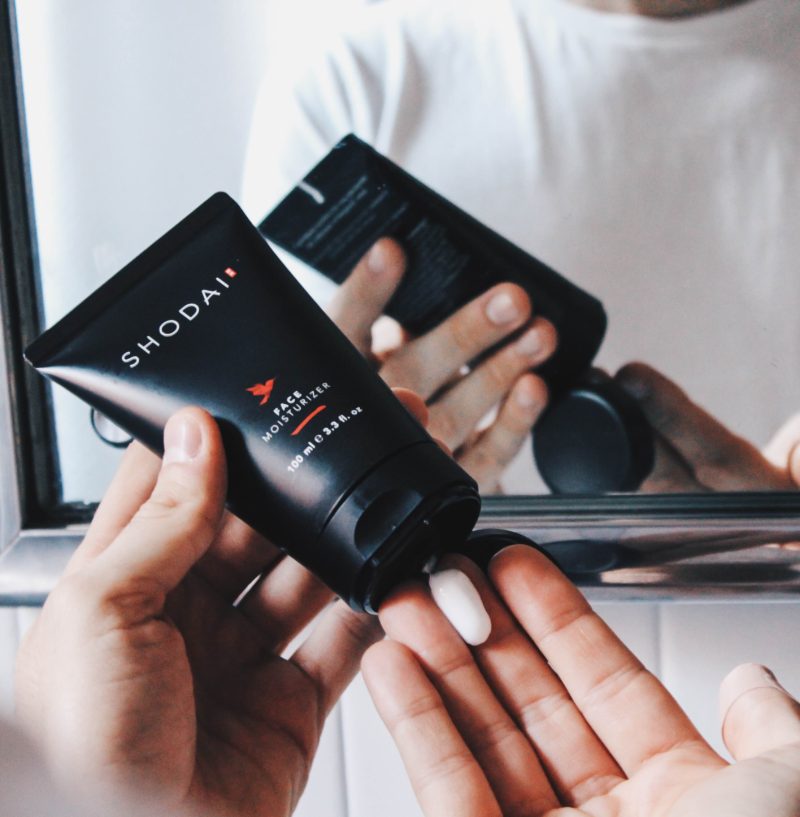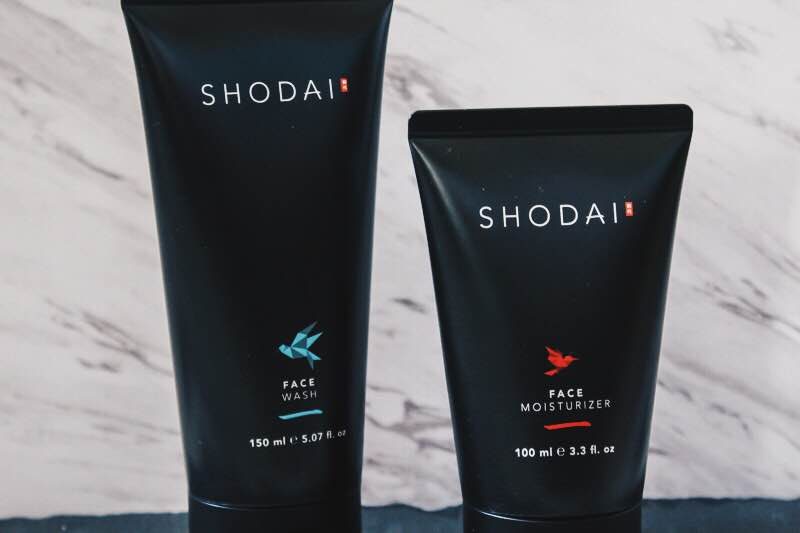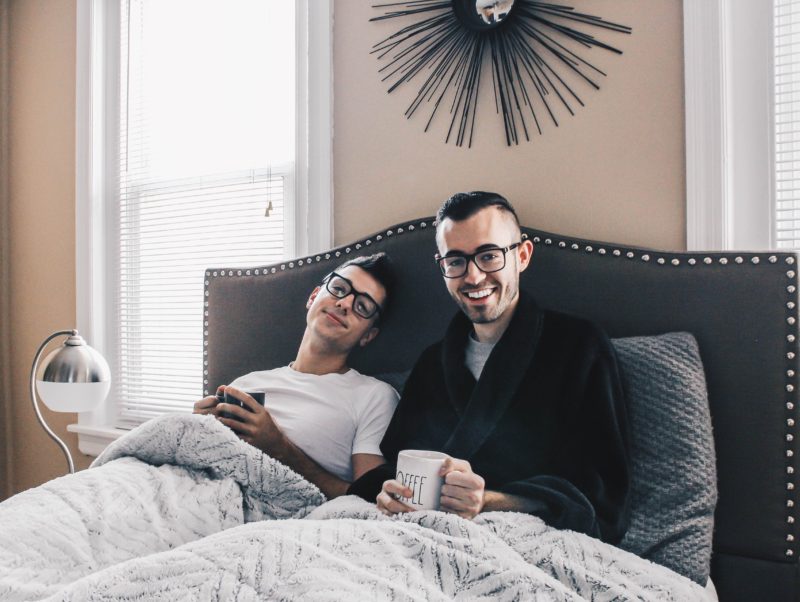 We've all been told how important it is to start your day off on the right foot. That means having a great breakfast, enjoying a (necessary) cup of coffee, and giving our skin some needed love. You guys know how much we love skin care. It's so important to love your skin because it will love you back. We recently discovered a new men's skin care line from Japan, called Shodai. As you guys know, we love trying new products, especially to share with you! This skin care line has two products, a face wash and moisturizer. These are two of the most important components of any skin care routine. We decided to give these a try to see if they were up to par. The first ingredient that caught our eye was sake. Who doesn't love sake?! Sake is packed with amino acids that prevent wrinkles and reduce redness. We can all get behind that. Both products also have a few more powerful ingredients. Hiba oil is a very rare oil found in Japan. This is a natural anti-bacterial that helps get down into your skin and give you that deep clean. Green tea is also part of the mix. We LOVE drinking green tea and actually have used it on our skin in the past. It has so many benefits that we could go on and on. From anti-oxidants to anti-aging, you really can't go wrong. The last key ingredient is new to us. Onsen water supposedly has healing benefits when it comes to free radicals. Those are the bad things floating around your body that you don't want. Now we can say our skin care routine is cracking down on those ugly little things.
Now, onto the good stuff. We've been using these products for well over a month now. For starters, we love this face wash. We try to stay away from harsh chemicals when it comes to our daily products. Shodai has done a really good job at creating a face wash that foams and lathers up without having to add any nasty chemicals. That's a huge win for us. A little goes a long way with this cleanser. It really foams up and gives your skin a deep clean. Not to mention the fact that the hiba oil gives off a refreshing, woodsy scent. We love that since it doesn't have any harsh perfumes or chemicals. We've been using this face wash almost every day and haven't experienced any dryness or redness. Shodai FTW!
Our morning routine isn't complete without a good moisturizer. That's where Shodai's follow-up product comes in the picture. We've been loving this moisturizer. We love that it is super lightweight. We don't want to be putting on a heavy moisturizer in the morning. Heavy creams are for nighttime, when you're trying to renew your skin. We like something lightweight and absorbent for the day. We only speak the truth to you guys and we mean it when we say this moisturizer fits the bill. We love that the smells fits right in with the face wash. It's not too powerful but does leave a nice scent. Our skin feels fresh and hydrated. Another win for Shodai.
Japanese skin care has always been a love of ours. There's just something about the way the products are made that give our skin so much love. We're so excited to add this line to our (growing) collection of skin care products. Now it's your turn! You guys know our love for a good giveaway. How can you go wrong! We want to give one of you guys a set of Shodai's new face wash and moisturizer. *cue the applause* We're really excited to give one of you the chance to try out both of these products. The rules for this giveaway are really simple.
---
SHODAI GIVEAWAY
Follow us on Instagram: @alexandmike 
Follow Shodai on Instagram: @shodaimen
Head over to our Instagram photo highlighting this product and tag someone who doesn't follow us. Each person you tag enters both you AND that person in the giveaway. This is a great way to give your friends a chance too! Feel free to enter as many times as you want. Remember, each comment enters you and the tagged person once. Tag away!
*Applies to US only. 
That's it! The winner will be announced Friday, November 18th. Good luck!
---