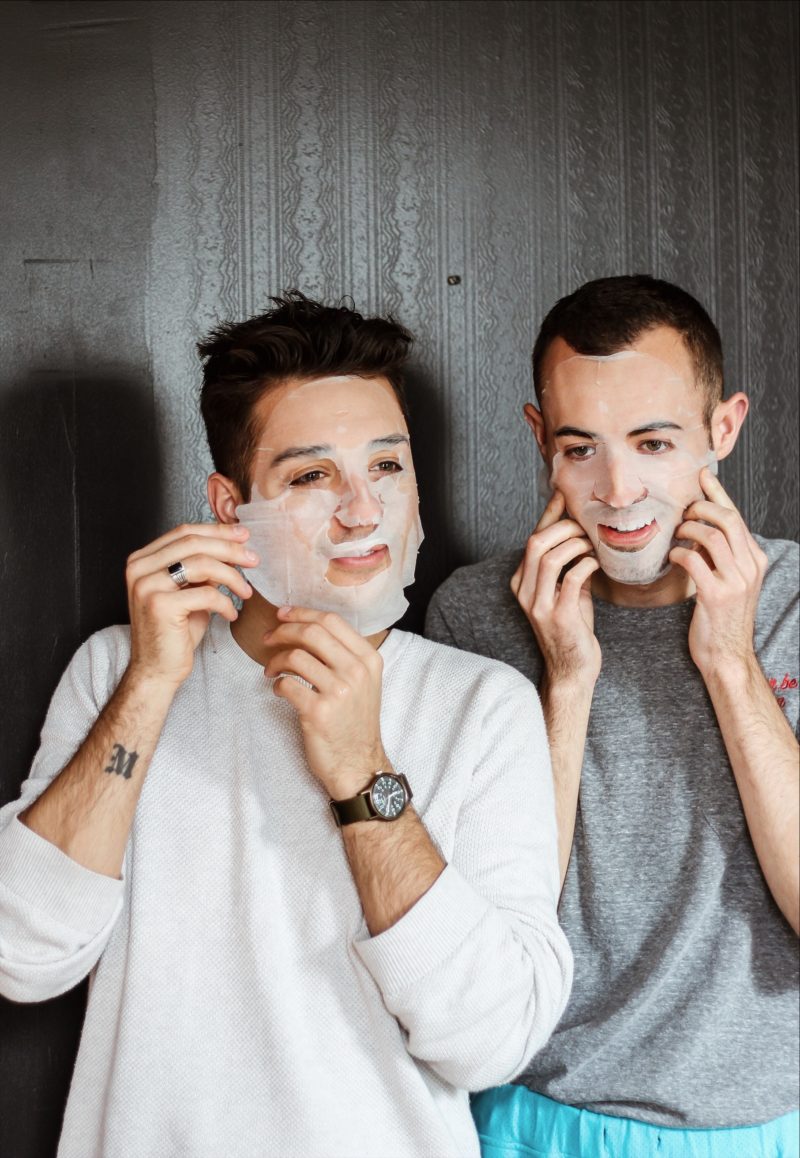 After the Monday we've had — especially Alex (he had jury duty all.day.long.) — a mask is exactly what we need right now. Well, that and a glass of wine, obviously. How are you guys?! It honestly feels like life has been a hot mess lately. We've just been really swamped with a million different things. You guys know we both work opposite schedules, which can make things difficult when it comes to blogging. We're actually working on a blog post right now all about how we balance everything so stay tuned for that post later this week. Luckily, Mike has a few days off this week so we are going crazy with shooting and writing right now. Tons of stuff coming up in the next few weeks!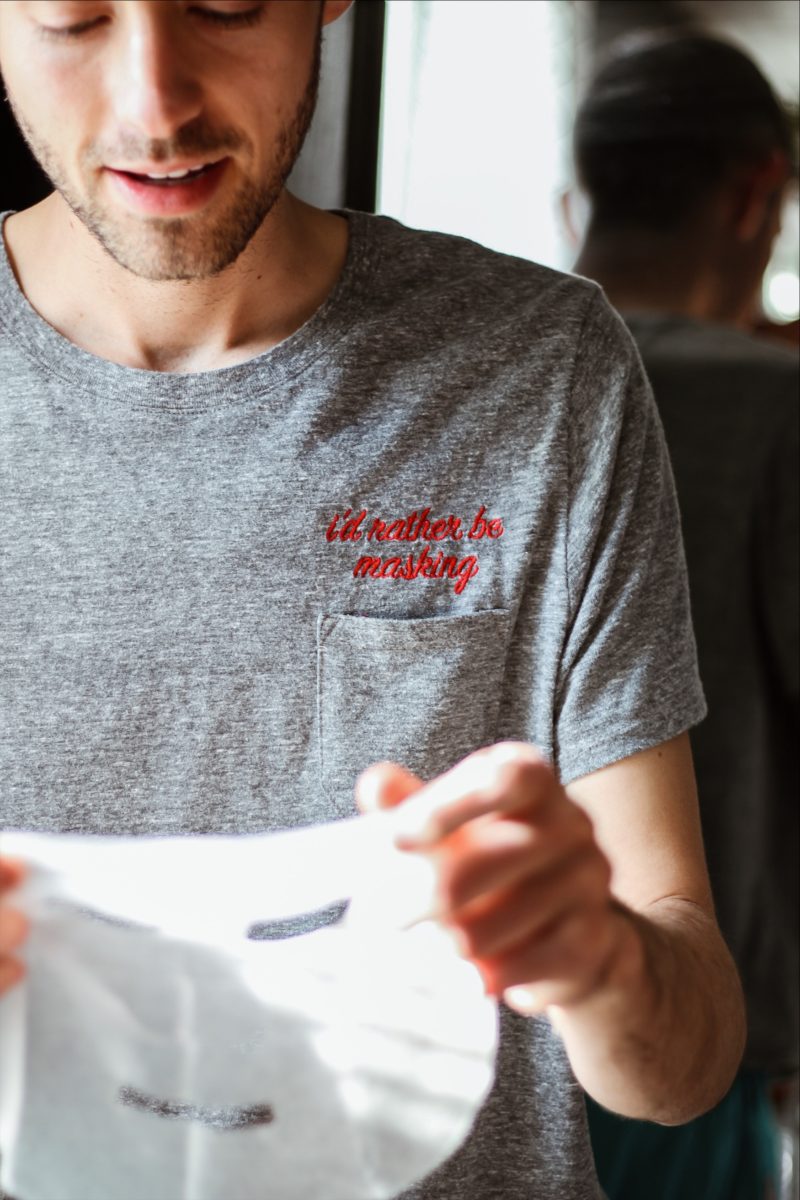 Alright, let's get to the real reason you're reading this post — #MaskMonday! We've been busy trying out a ton of masks lately for you guys. This week we're talking about the Firm + Lift Treatment Mask from The Seaweed Bath Co. We've used this mask a few times so this is more of first impressions post so let's get right into it. For starters, it's a sheet mask. Now, we are pretty particular when it comes to sheet masks. There are two things we always look for when we try out a new sheet mask — the amount of serum and fit. A sheet mask should always be soaked with serum. Like a lot. That's the point of a sheet mask. Boosting your skin with a certain serum aimed at either hydrating, firming, or something else along those lines. This mask scored really well. It's soaked with a ton of serum plus it has a lot of serum in the actual package. Remember, after you remove a sheet mask, you want to apply the remaining serum all over your face. We really liked being able to have a lot of serum to apply at the end.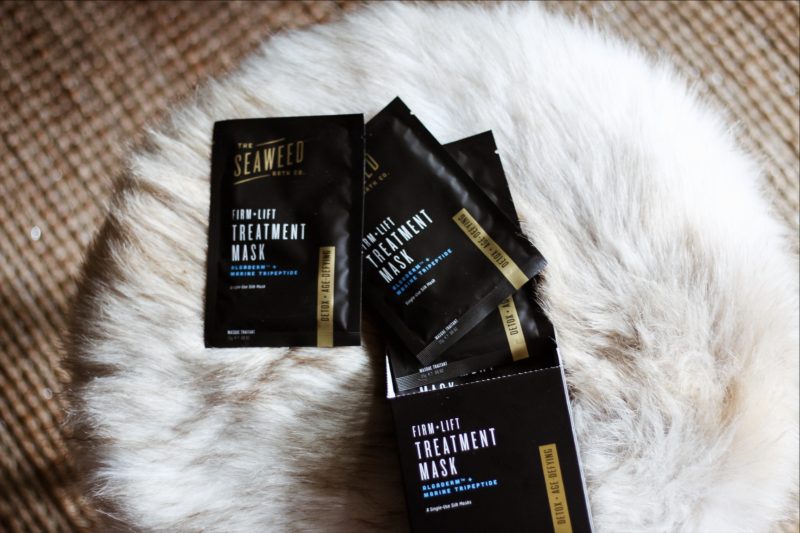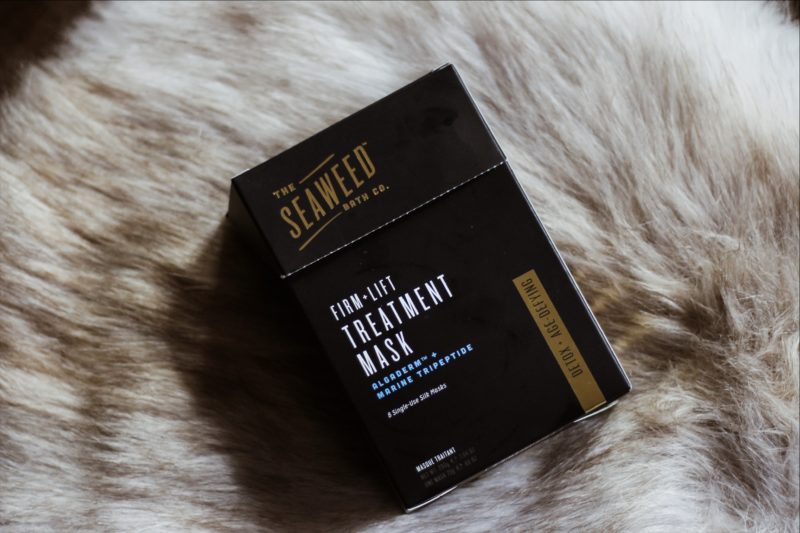 Now, when it comes to the fit of this mask, we aren't thrilled. Obviously, sheet masks never fit well over facial hair. We know that. Let's rephrase that — Alex knows that lol. But this mask seems to have some issues with the actual fit. To be honest, we can't quite figure out what it is but it doesn't lay very well on the cheek and chin area. Now it does fit really well on the forehead area. It's just when it comes to the other parts of the face, we had a few issues. This made it a little bit more difficult to use but it wasn't awful. We made it work.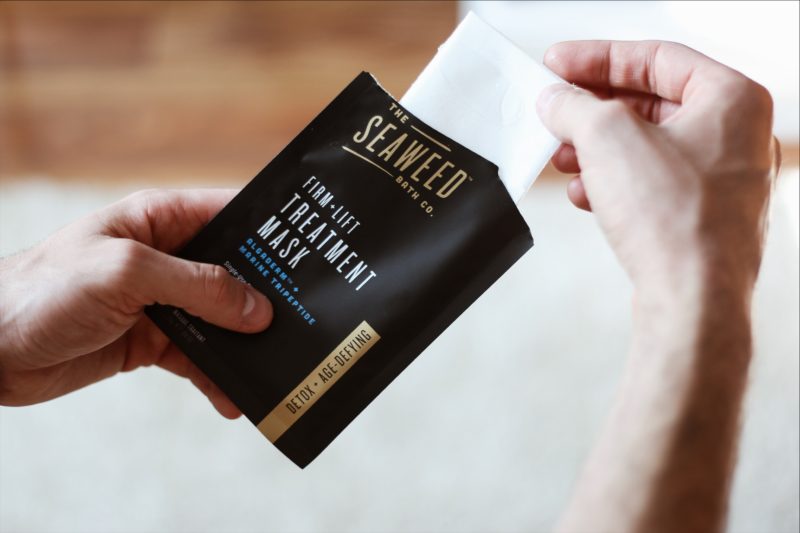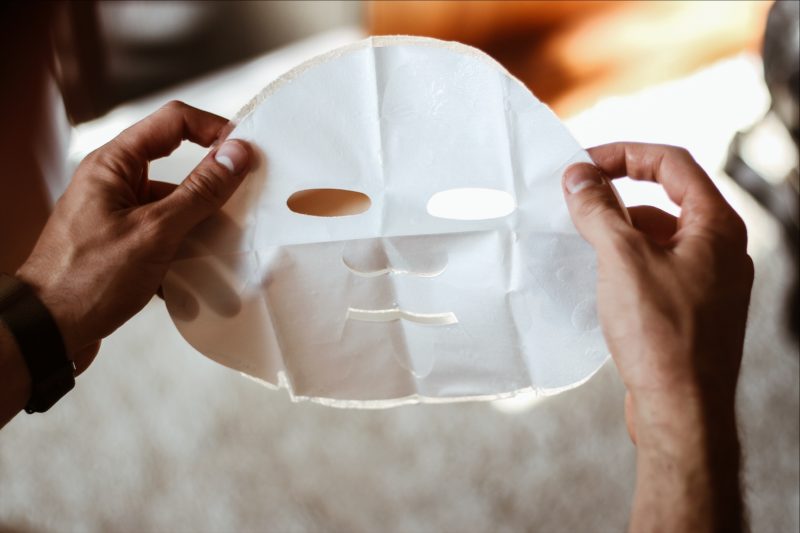 The main purpose of this mask is to deeply hydrate, firm and lift. We must say that they are right when it comes to deeply hydrating. Our skin feels so good after each use — super soft and smooth. At the same time, it does feel firm and almost tight. Not tight as in dry or irritated but more so in a lifted sense. We actually really like the feeling. We like using this mask at night because we wake up with really fresh, awake skin. We haven't seen a huge difference when it comes to the fine lines claim but we plan on watching over the next few weeks. We don't have a ton of fine lines but we will keep an eye on the few that we do. Hopefully, we see some minor improvements though we aren't expecting any miracles lol.
This mask has a special complex that is formulated with Vitamin B3 and seaweed to help detoxify, restore, and protect. We definitely think it does a good job of detoxifying our skin. We feel really clean after we take off the mask, which we know sounds strange since we aren't actually rinsing anything off. But the serum absorbs really well and leaves you feeling fresh. That's how you know you have a good serum. You don't want to be left with sticky, nasty skin after you use a sheet mask — that's the worst feeling. Also, remember, you use a sheet mask AFTER you cleanse and tone but BEFORE you finish the rest of your skin care routine. You always want to do these steps in this exact order for maximum benefits.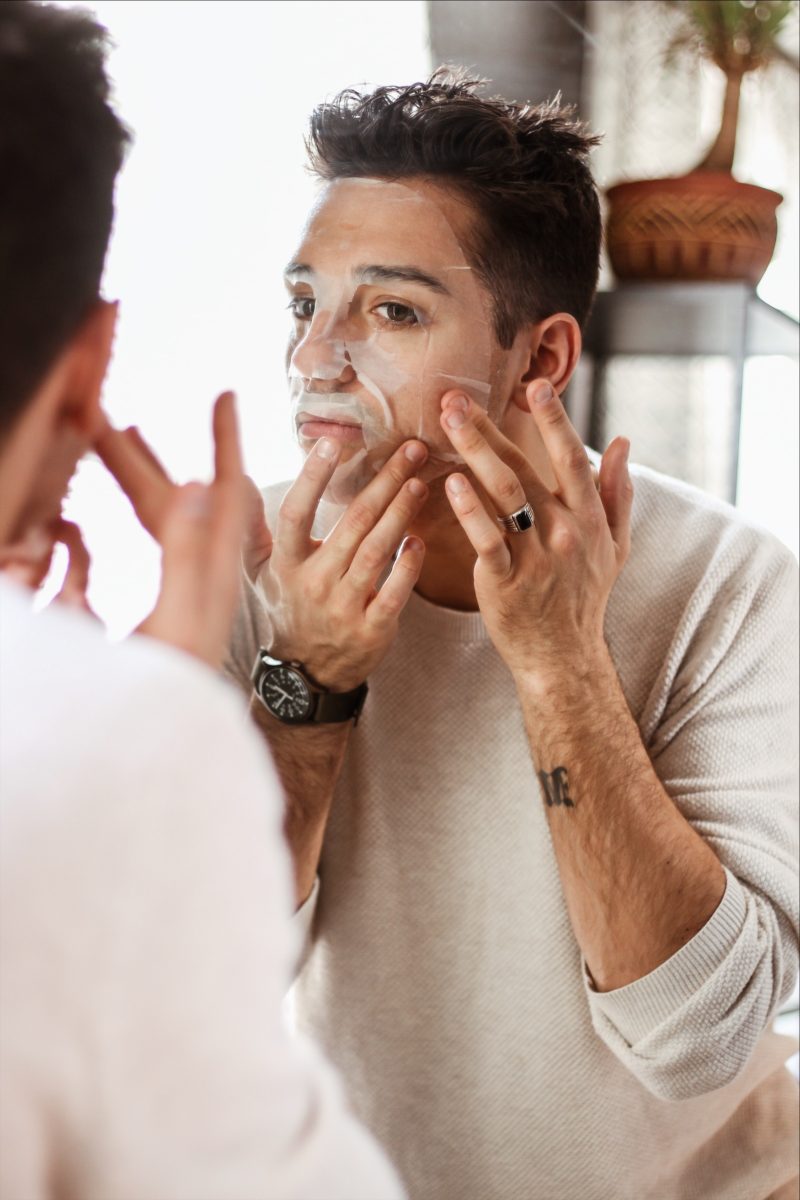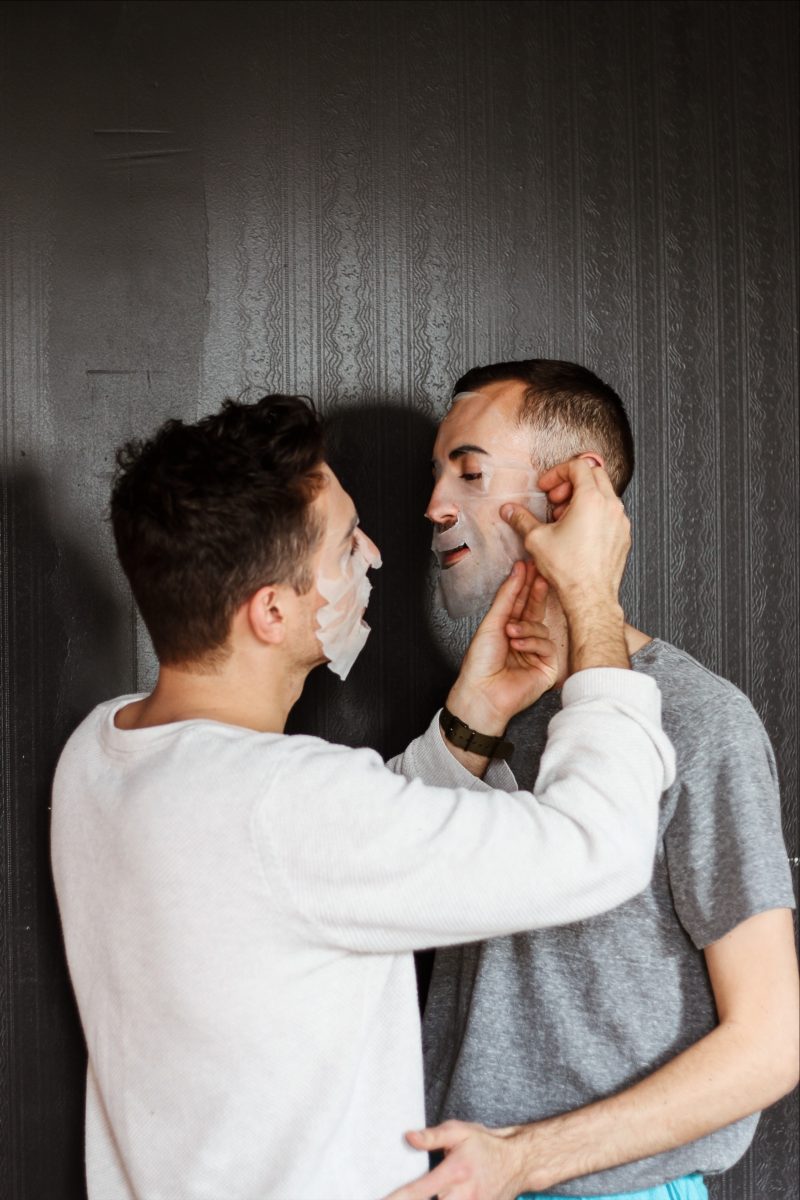 We plan on continuing to use this mask to really see the long-term benefits. Though, aside from the minor fit issue, we are pretty impressed. We think it's a really good mask at a great price point. If you're looking for a new sheet mask, we suggest giving this a try. Don't forget to let us know what you think in the comments below! Until next time…
---
SHOP THIS WEEK'S MASK MONDAY