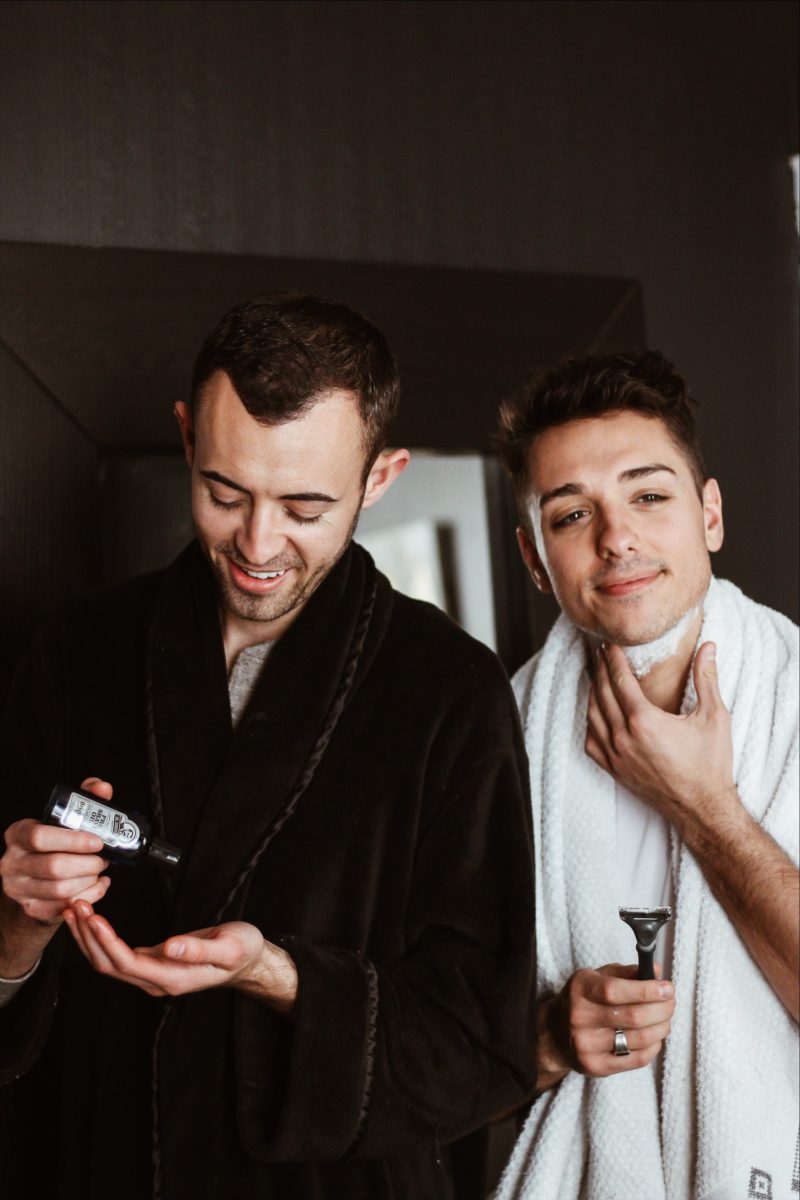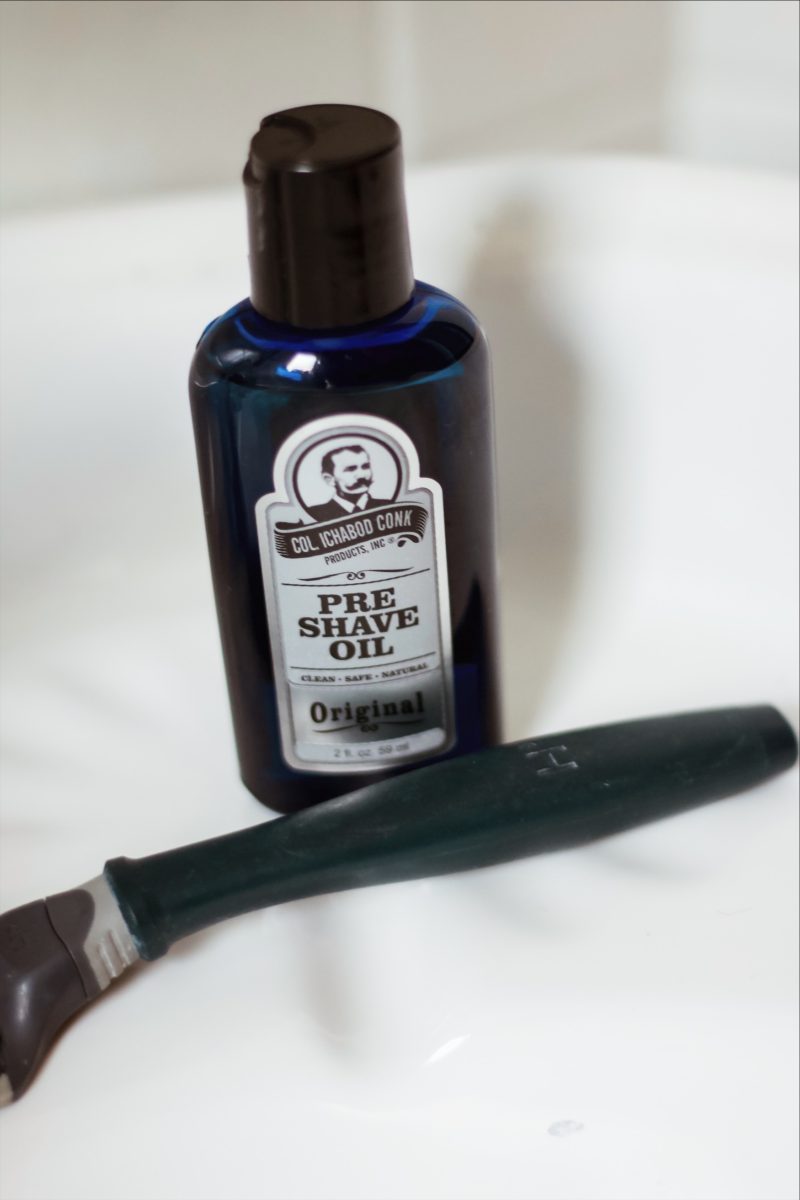 Achieving a smooth shave can be so frustrating sometimes. Who's with us?! We both have sensitive skin, so shaving can be a nightmare. You guys know we've talked about tips and tricks for a smooth shave before on the blog. One product that everyone suggests using is a pre-shave oil. Surprisingly, we've only tried this type of product a few times in the past. It's an easy way to achieve a super smooth shave without irritation or pulling. So, after complaining to each other about needing something new, we decided to give one a try. More specifically, the Colonel Conk Natural Pre-Shave Oil. We had heard a ton of good things about this oil, so we were excited to finally give it a try.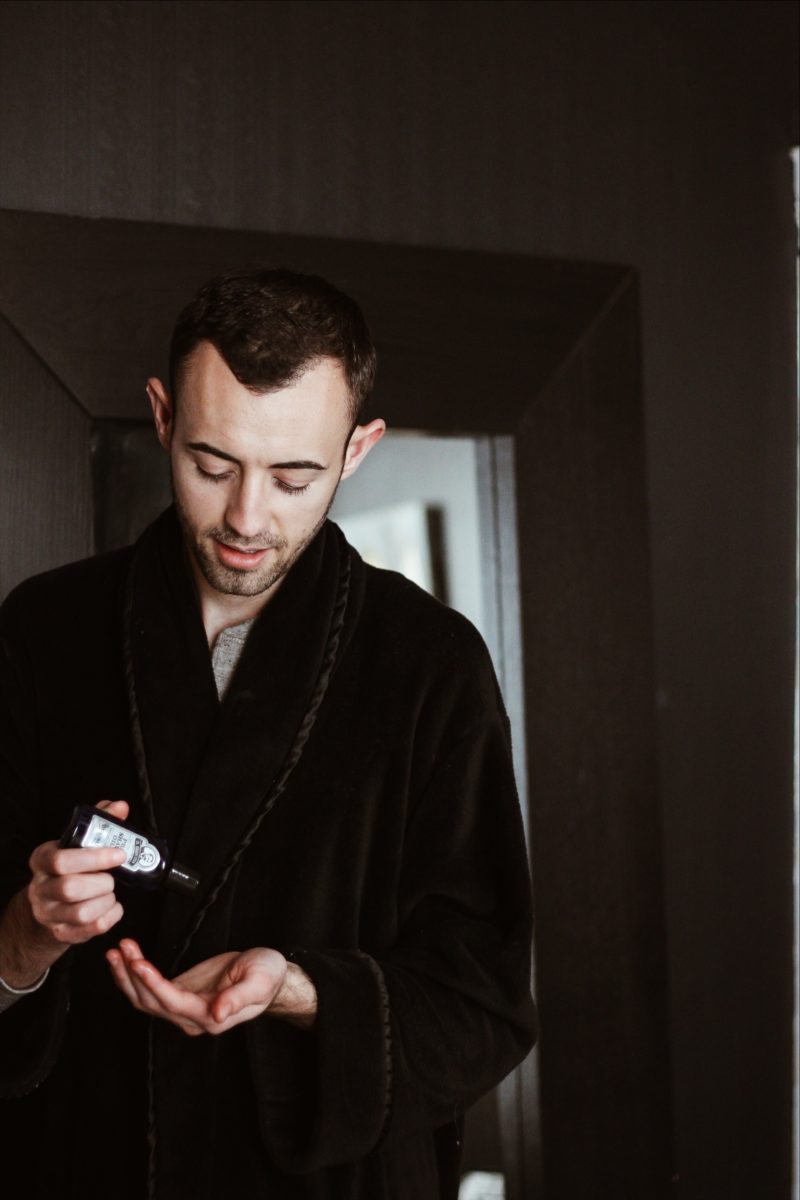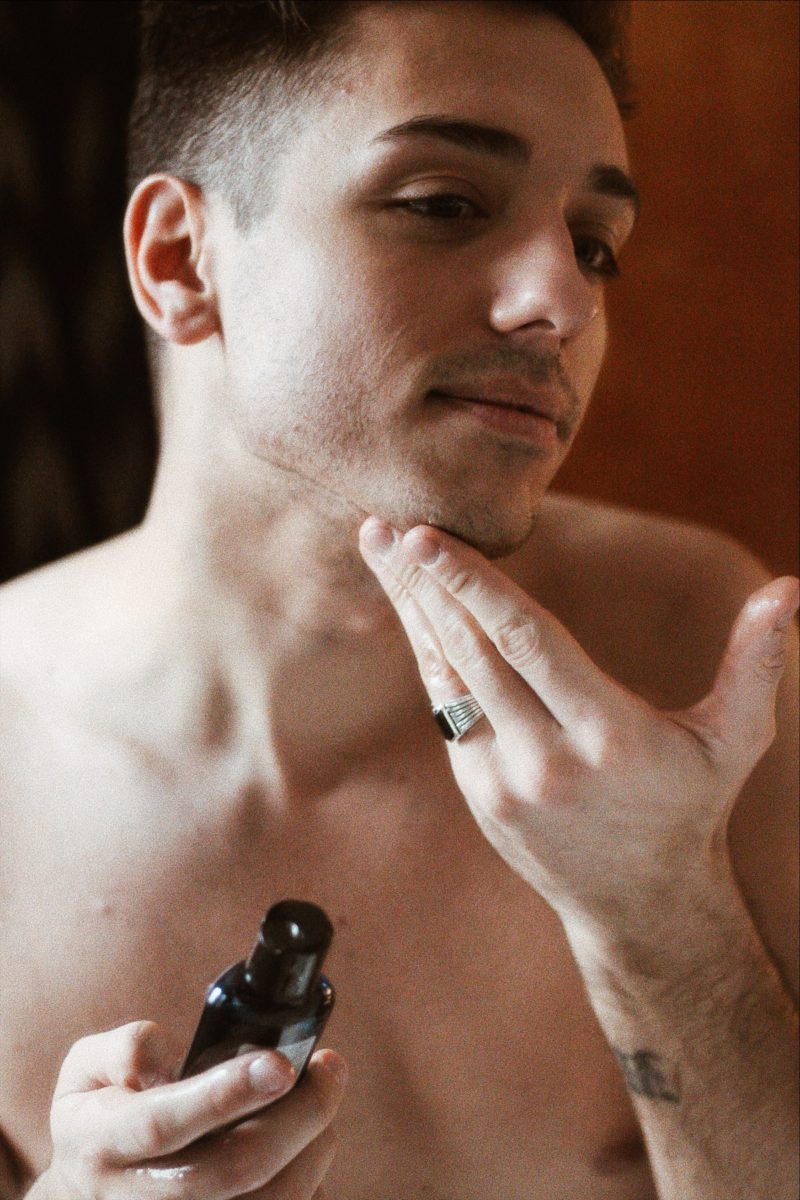 This oil is a blend of 5 essential oils. You guys know we are huge fans of essential oils so obviously, this was a hit with us. The first thing you'll notice is the smell — menthol. It immediately wakes up your skin — which is good for the morning. Along with a huge cup of coffee! The menthol is the key to raising your facial hair and providing an extra layer of lubrication. Without enough lubrication, your razor irritates your skin and pulls on the hair. Needless to say, that hurts. A lot. It also has Aloe Vera and vitamin E to nourish the skin. This is huge for us since shaving is so rough on our sensitive skin.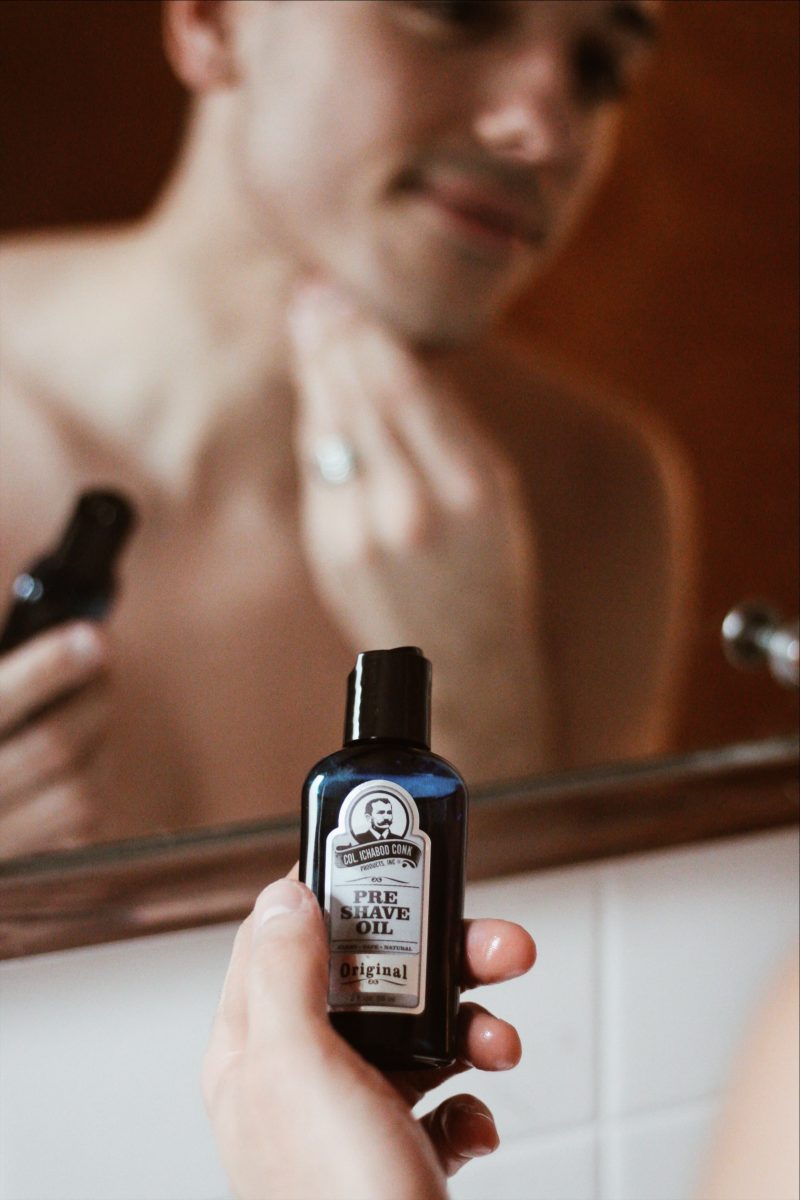 Mike only shaves his neck with a razor. He likes to stick with a trimmer for his face. The same goes for Alex — except when it comes to shaping. A razor is really good at that part. Mike will occasionally shave his entire face but that isn't as often.
When it comes to the actual act of shaving, we like to stick to the same order. We know a lot of guys like to shave after the shower in order to open up their pores — which is SUPER important. However, we actually prefer shaving before we shower. Now, that doesn't mean we still don't open up those pores. We like to soak a washcloth in warm water and steam our face. This helps wake up our facial hair, opens our pores and ensures a smooth shave.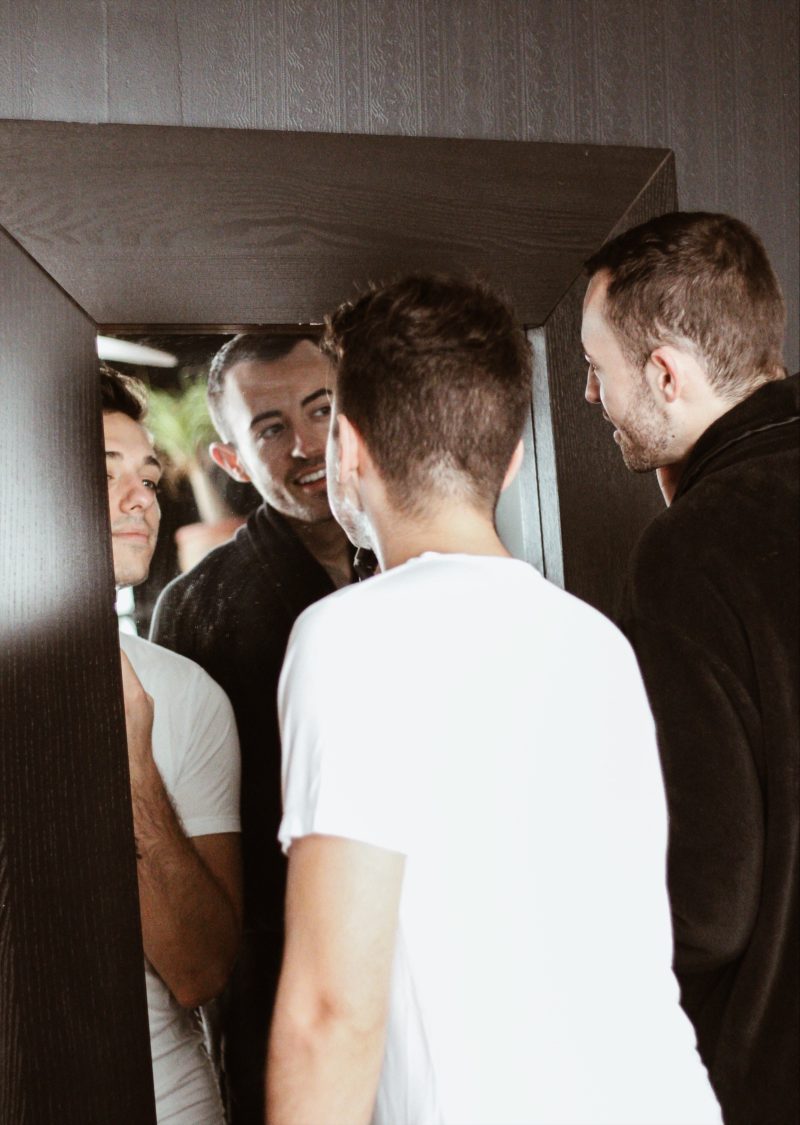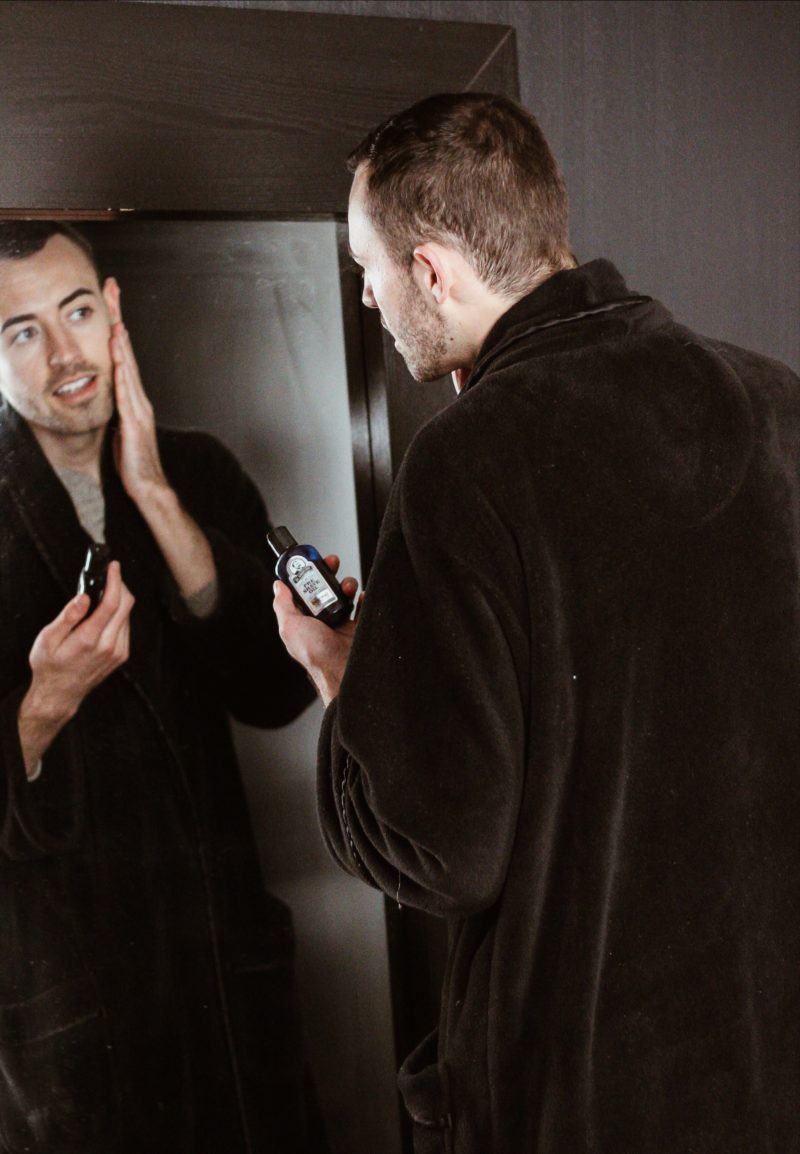 The next step is the pre-shave oil. We like to use roughly a quarter size amount of oil. You want to make sure you evenly spread the oil all over the area you are about to shave. We love how awake we feel from the intense menthol smell — so good for the morning. Next, we apply shave cream and start shaving. If you haven't used a pre-shave oil before, you'll notice a huge difference. Our razor doesn't pull as much and glides so easily. It makes shaving so much more enjoyable.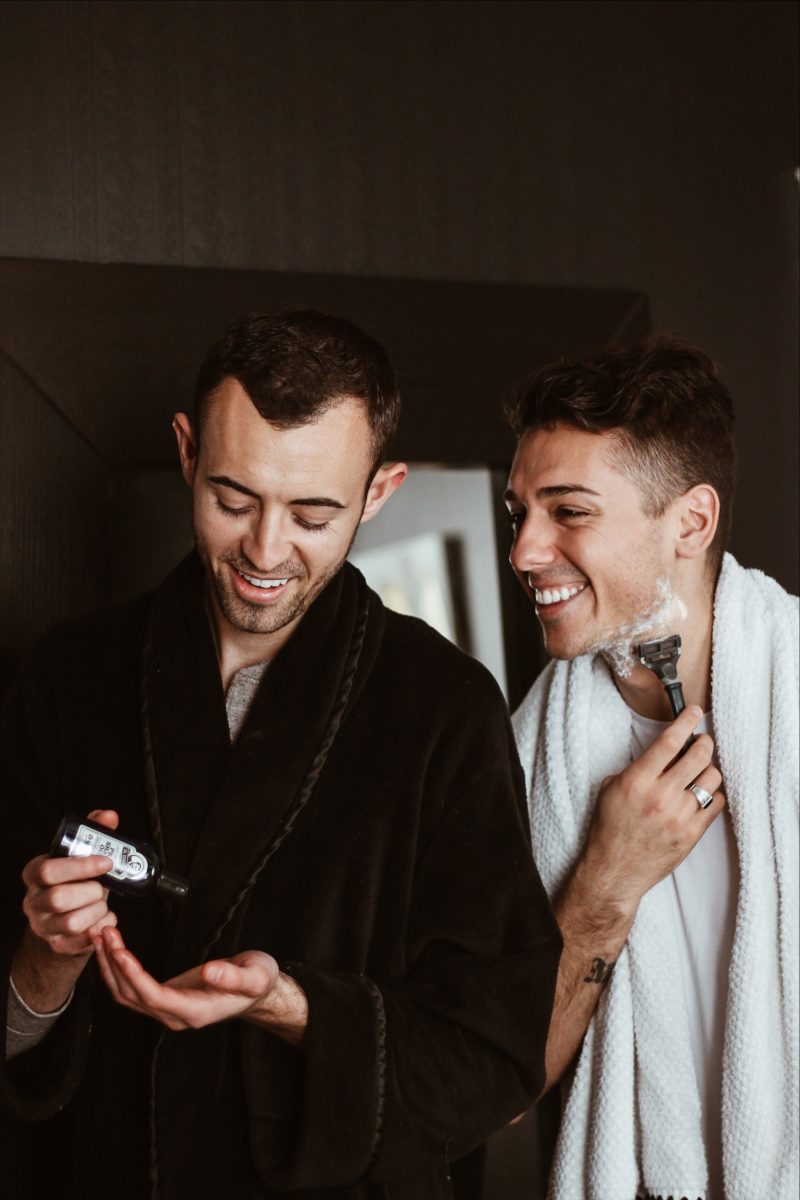 That's it, guys. If you've been searching for a product that stops you from dreading that morning shave, we highly recommend giving this a try. You can find the Colonel Conk Pre-Shave Oil on Amazon.com. Make sure you let us know what you think in the comments below! Or slide into those DMs. Until next time…
IN COLLABORATION WITH COLONEL CONK. AS ALWAYS, ALL OPINIONS AND THOUGHTS ARE OUR OWN.