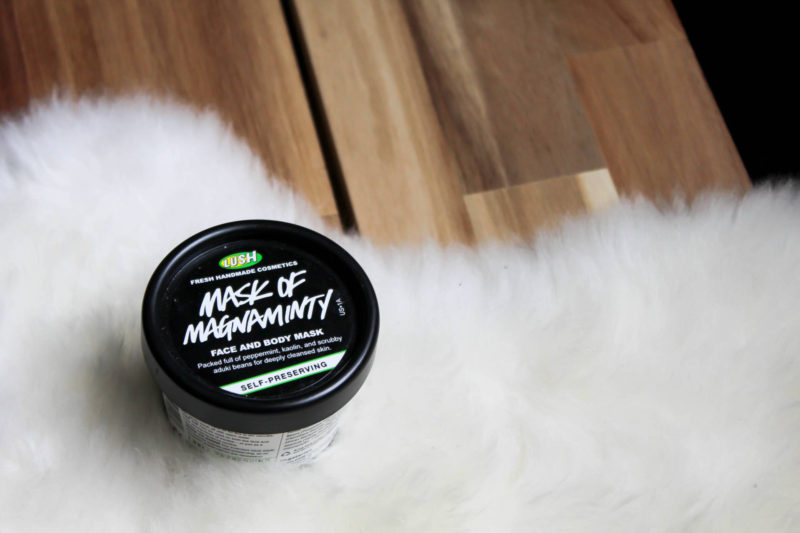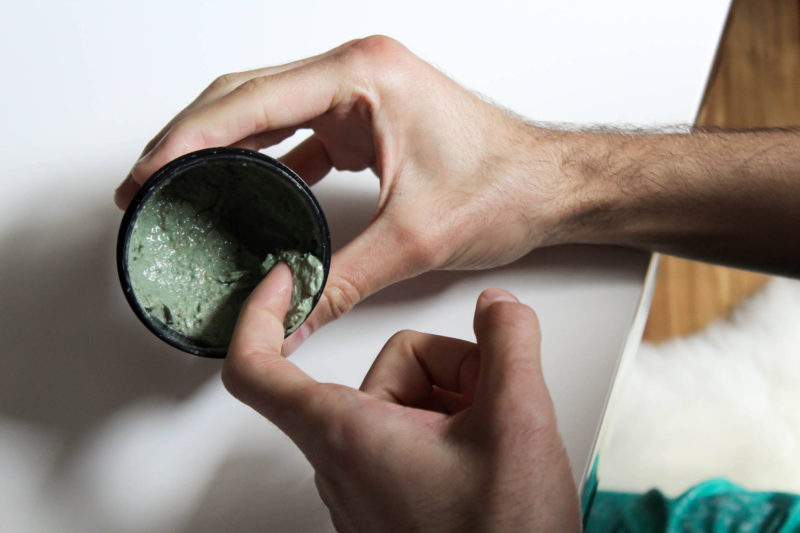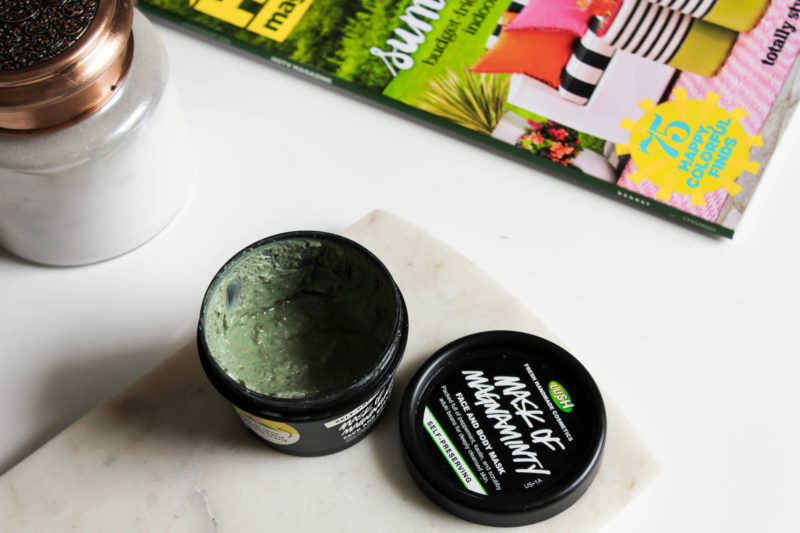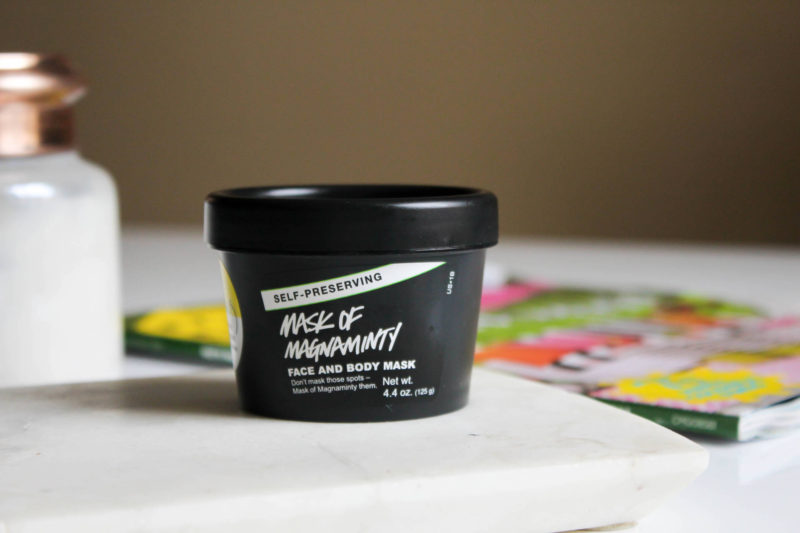 It's time for another monthly favorite! We're bringing you one of our skin care weapons from LUSH. The Mask of Magnaminty is one of the best masks we've used. This deep cleansing face mask is perfect for getting deep down into your pores. This mask if full of china clay and fresh peppermint to clean deep down and pull out all of that debris. It's full of aduki beans to help exfoliate dry skin and reveal that healthy glow. Vanilla and honey help soothe your skin from any redness or irritation. LUSH even considers this product their "ultimate face mask"! We promise you won't regret trying this out. Deep clean your skin while keeping it calm at the same time.
We love using this mask when we feel like we need a refresh. There's nothing better than relaxing on the couch and throwing this on. It's especially great after a long week. We always tell you guys how important it is to show you skin some love. Well, this mask does just that. We also love the fact that this mask 'wakes' up our skin. This masks gives our skin an awesome cooling effect. You definitely realize why LUSH calls this the "ultimate face mask".
We also love this product because it's from LUSH. We LOVE this company for a few reasons. For starters, LUSH does not believe in animal testing. They work tirelessly to end animal testing and refuse to buy ingredients from companies that don't hold those same standards. They also believe in ethical buying. LUSH wants to have a positive impact on the world. Go LUSH! Oh, and everything is handmade. Yes, HANDMADE. You can even see the person that made your product on the outside of your container. Shout-out to Kevin! If you want to learn more about LUSH then head over to their website.
Okay, now onto the part you've all been waiting for. We love being able to share these products with you guys. That means it's time for another giveaway! Check out the instructions below!
---
GIVEAWAY INSTRUCTIONS
* Follow us on Instagram: @alexandmike
* Follow us on Bloglovin': Click here!
We will be checking! This app helps keep all of your favorite bloggers in one place.
It's like Instagram for bloggers! Stay updated with the free app! 
* Comment "Monthly Giveaway" on our Instagram post highlighting this product
**Don't worry! We will include the instructions in the Instagram post as well**
---
That's it! We will announce the winner on Friday, July 22nd. Stay tuned!
Until next time…