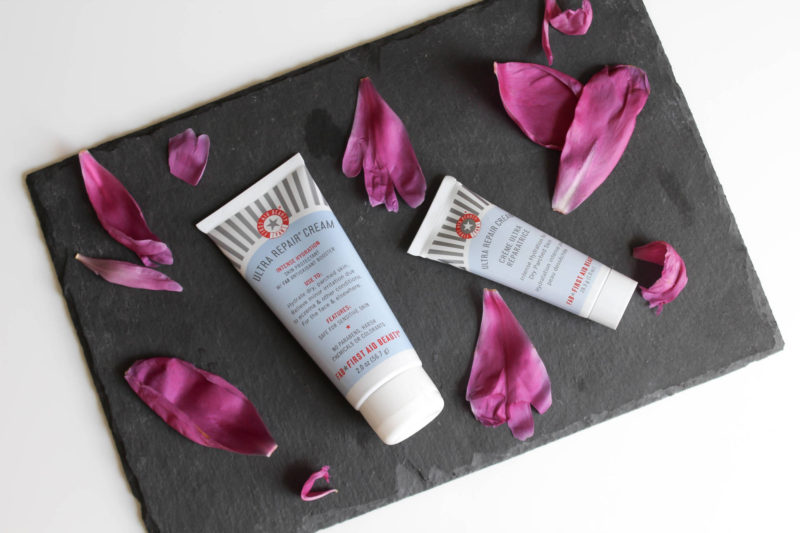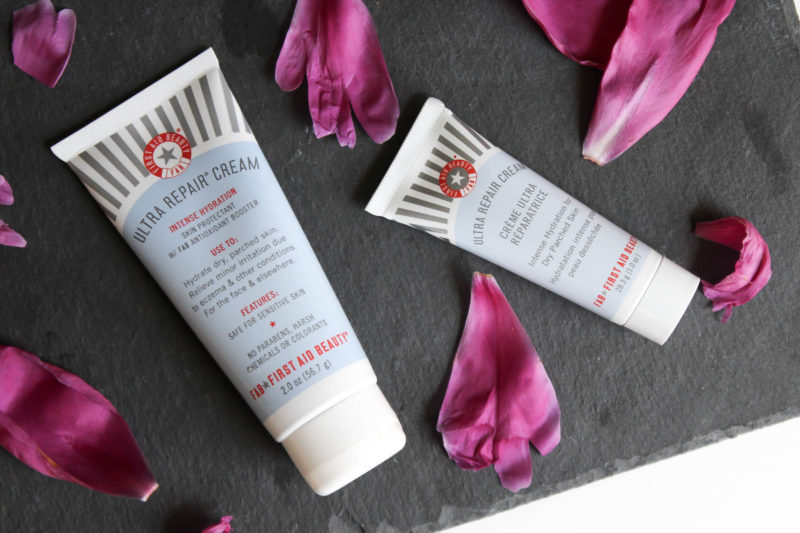 Hi Guys! It's time for a new monthly favorite! Of course, it's skin care related. Surprise. We've been loving this moisturizer from First Aid Beauty. We are always telling you guys about the importance of moisturizing your skin. You need to give your skin some love each and every day. This moisturizer does just that. Whether you have dry, oily, or sensitive skin, this product will work for you. Sensitive skin rejoice. We both suffer from oily and acne-prone skin, which means we are always hesitant with certain products. Luckily, this moisturizer is perfect for just that. This rich moisturizer hydrates deep down while relieving your dry, irritated skin. It even helps with eczema! The formula is so great that it instantly absorbs without any greasy residue. It has even been shown to increase hydration by up to 169 percent. WHAT. Crazy, right?! This moisturizer is full of colloidal oatmeal, shea butter, and ceramide 3, which goes to work to calm and heal your skin. Who doesn't love that. FYI- Colloidal oatmeal is the ONLY FDA-approved over the counter ingredient to treat the symptoms of eczema. If you suffer from eczema we definitely suggest trying this out. Let us know what you think. This moisturizer is even free of artificial fragrances and colorants. That means this is perfect for sensitive skin. Use this morning and night and we are certain you will love the results.
Okay, now onto what you are really excited about. IT'S GIVEAWAY TIME. We are giving one of our followers a bottle of this awesome moisturizer. Be sure to enter!
---
GIVEAWAY INSTRUCTIONS
* Follow us on Instagram: @alexandmike
* Follow us on Bloglovin': Click here!
We will be checking! This app helps keep all of your favorite bloggers in one place.
It's like Instagram for bloggers! Stay updated with the free app! 
* Comment "Monthly Giveaway" on our Instagram post highlighting this product
**Don't worry! We will include the instructions in the Instagram post as well**
---
That's it! We will announce the winner on Friday, June 17th. Stay tuned!
Until next time…
[jetpack_subscription_form]