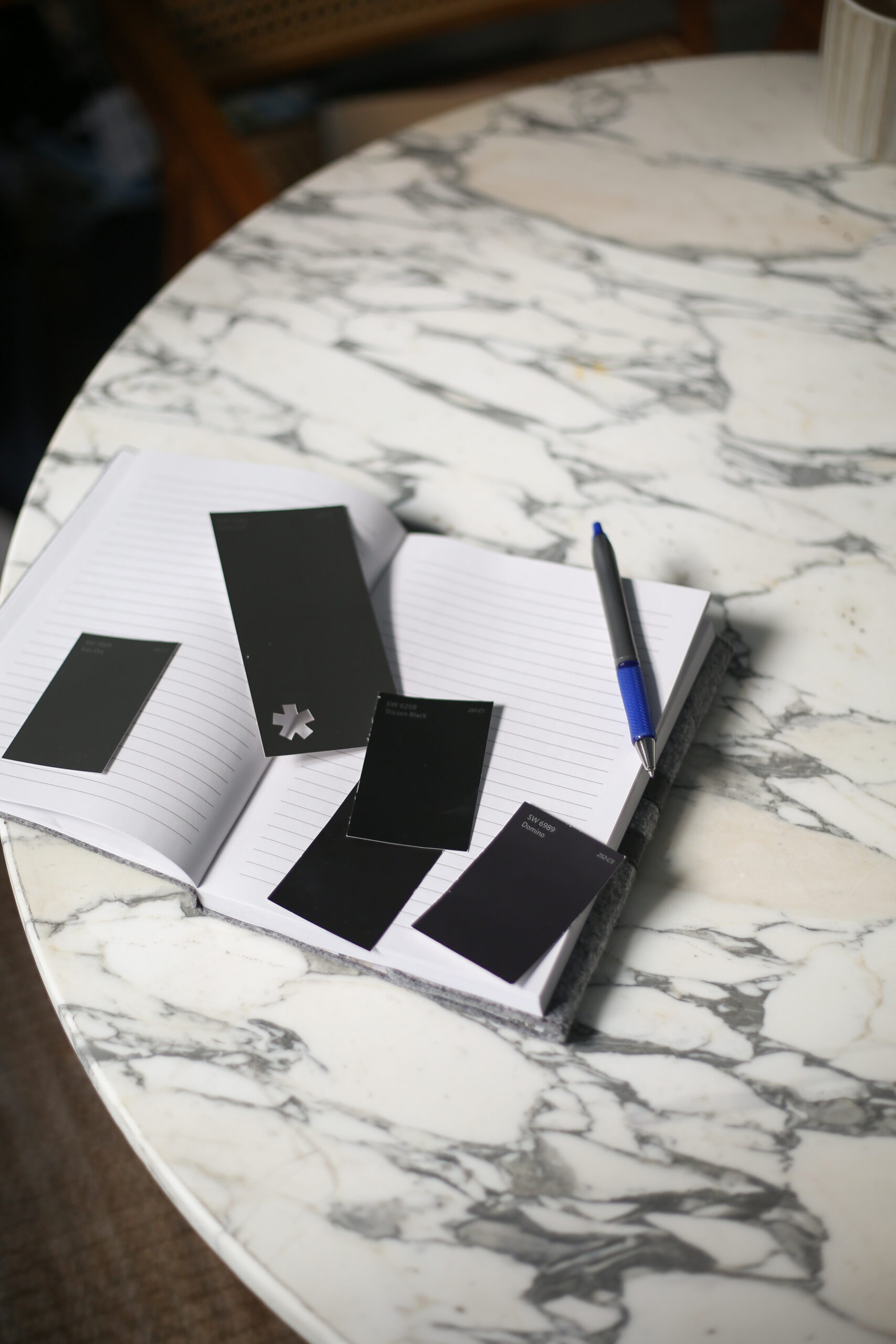 Today is the big day — our house is being painted! This might seem out of left field to you but it's something we've talked about with each other extensively over the past year. We thought about doing it last year but decided to put it off a bit longer. More on the inspiration for this change later in the week. Until then, we want to share a few of our favorite black paints with you. Yes, we are painting our house black! Bold, right? We've been combing through a ton of different shades of black over the past few weeks. Black is one of those tricky colors. It can easily go in the direction of blue or gray, depending on which one you choose.
We were initially drawn to the color Limousine Leather by Behr. It's the color we used to paint the back door last week. But we found a ton of other amazing shades of black that ended up making our decision that much harder. This color is beautiful but for some reason it didn't seem like the right choice.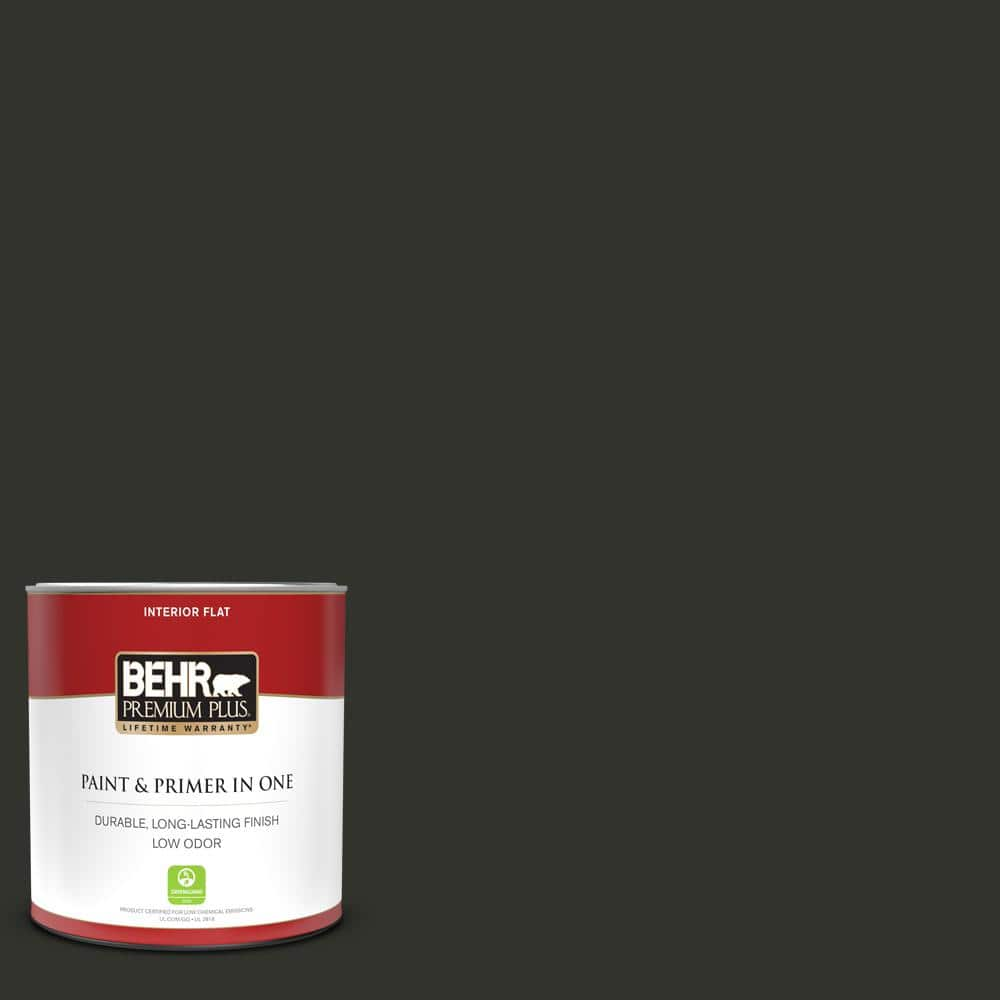 We moved on to Sherwin Williams and found our top three picks. Caviar, Tricorn Black, and Iron Ore. All three are gorgeous shades of black. Some leaning more towards the gray family —  more specifically Iron Ore. To be honest, we thought that color was going to be the winner. But it leaned a bit too much toward charcoal gray. Both Caviar and Tricorn Black are definitely in the true black realm. We knew no matter which one we chose we would be happy. We ended up asking a neighbor for advice too! In the end Caviar won. For whatever reason, it spoke to us the most. It has so much depth and truly speaks to the vision we've had for the exterior of our house.
 A few other shades we love…
We are so excited for this project. It is going to totally transform the look and feel of our home. Our new front door will be finished in a few weeks and then it will be complete. More to come this week. Stay tuned! xo