Last year was the first summer we spent in our home. The backyard wasn't in the best shape when we moved in. The patio was new but the yard needed some major love. It was all uneven dirt and rocks that needed to be cleaned up. You can see that full transformation here. After using the backyard for a full summer, we realized we needed to make some changes. That's the thing about design — it needs to be functional. We thought we had set up the space the way we would use it but that just wasn't the case. We love to entertain — dinners with friends, family, you name it. With having a small patio, we didn't think a dining table was the right choice at the time. Instead, we chose to create a seating area. It was nice and we got plenty of use out of the space, but it wasn't conducive to a dinner party. Or even just dinner for two. We also love having breakfast outside. All of this made us decide to switch things up.
We started by mapping out the space on paper and deciding what could fit. After measuring everything, we realized we could move the two chairs down to the end of the patio and fit a rectangular wood table. We looked high and low for a quality table that checked off all the boxes. We ended up going with this eucalyptus wood table from Target. It's light wood, water resistant, and really great quality. It was also super easy to build. Instead of buying new chairs for the table, we are reusing a bench and two chairs we had in storage. The chairs & bench almost give a french country side feel! Initially, we had planned on matching the dining chairs to the table but fell in love with the combination of the light wood table with the black metal. We do have our eyes on new chairs but not necessary right now — gotta save some money for that new steel door! Remember to prioritize your space and set a budget. Figure out where you want to spend money and where you want to save.
As for the rug, we replaced the natural fiber outdoor rug with a beige diamond pattern rug that fits much better. We've been wanting to tile the outdoor space in a black and white diamond pattern which is most likely happening next summer. For now, the diamond rug gives that "look" we are going for. If you notice, we tried incorporating various materials that would allow the space to feel curated, lived-in and like it wasn't designed per-say. We added larger neutral pieces to the space that would allow us to add pops of color throughout like accent pillows and flowers!
Be sure to watch this year's backyard transformation on IG reels! For this post, we just wanted to focus on the changes we made to the patio. Next week we will share the updates we made to the garden. Stay tuned for that! xoxo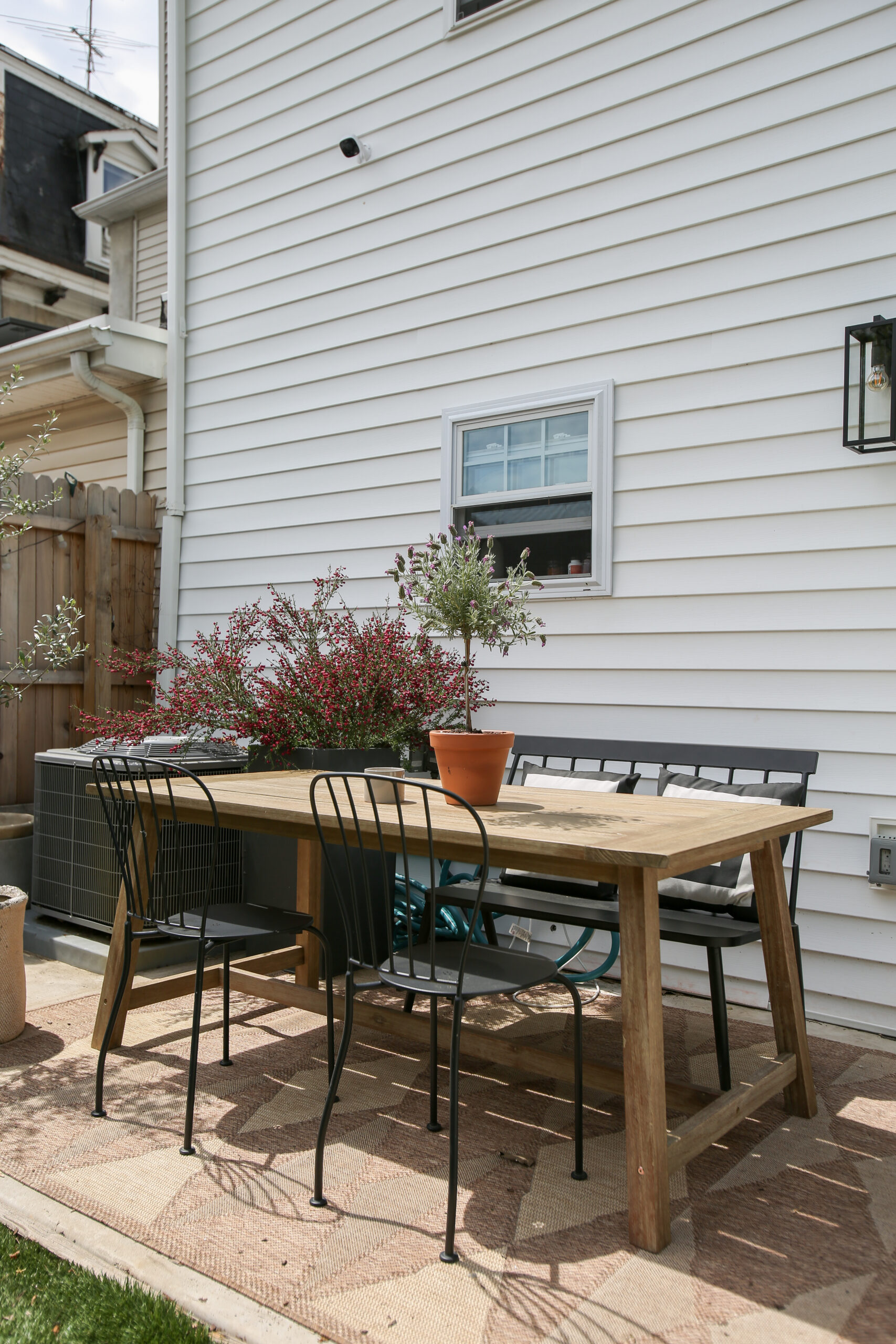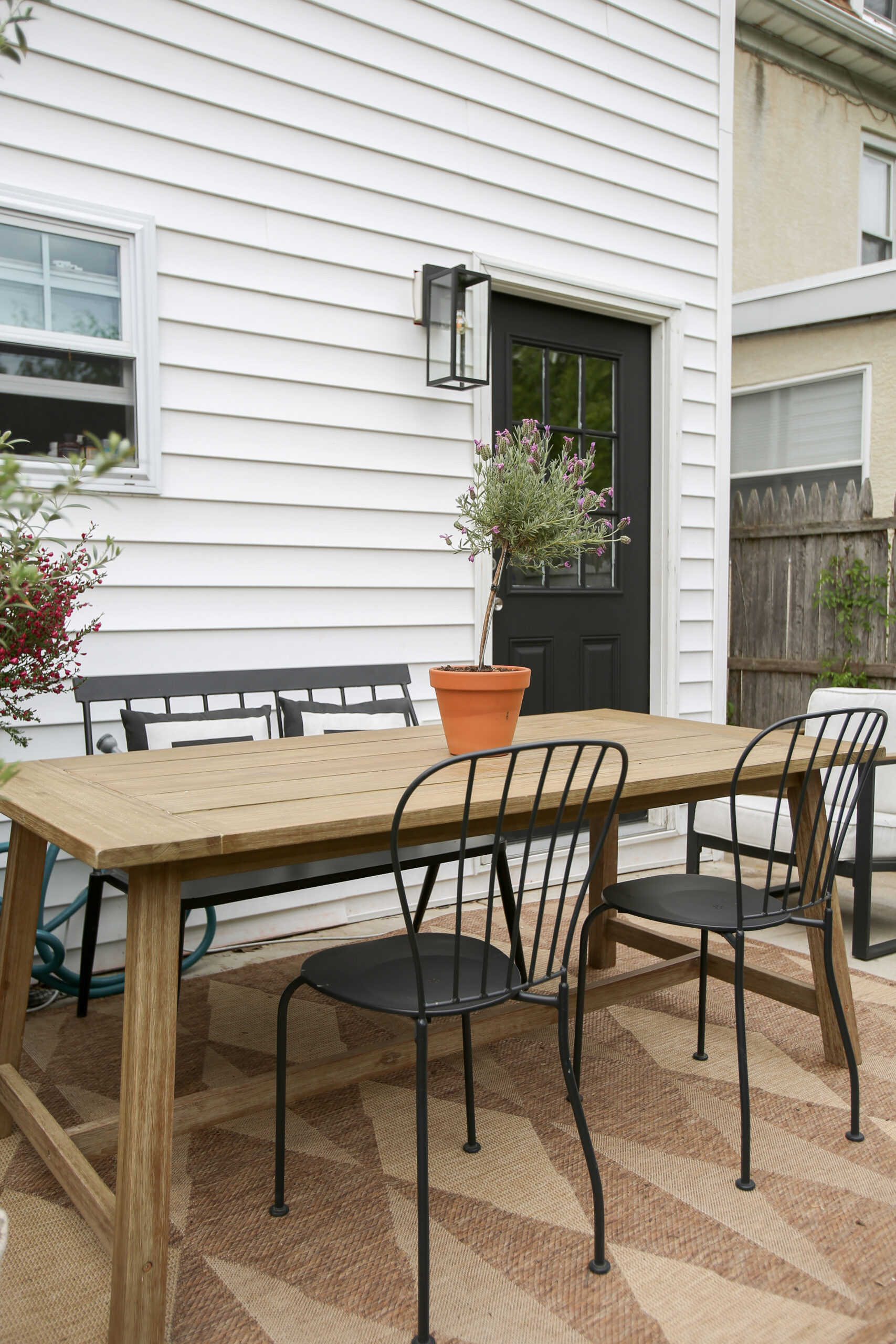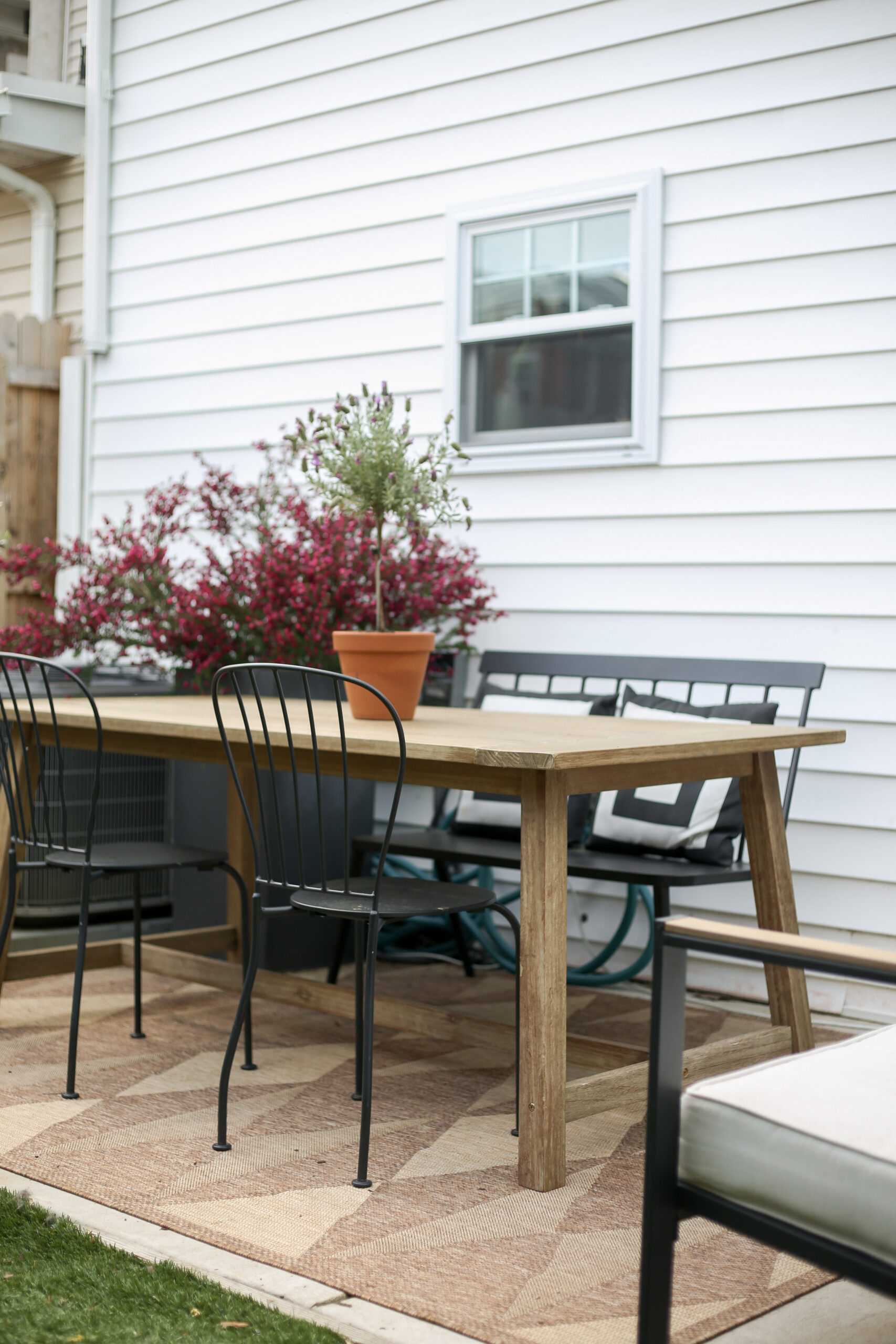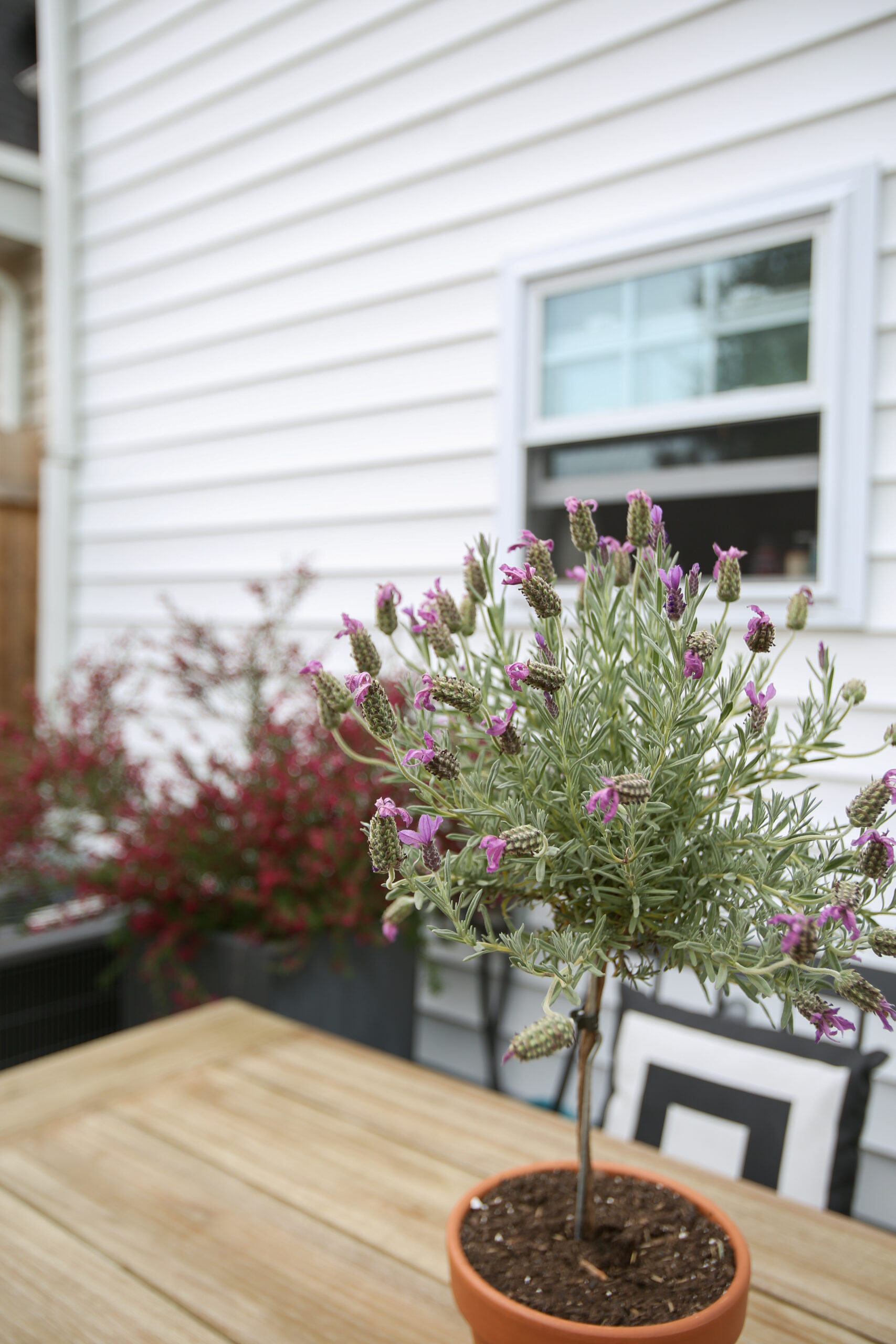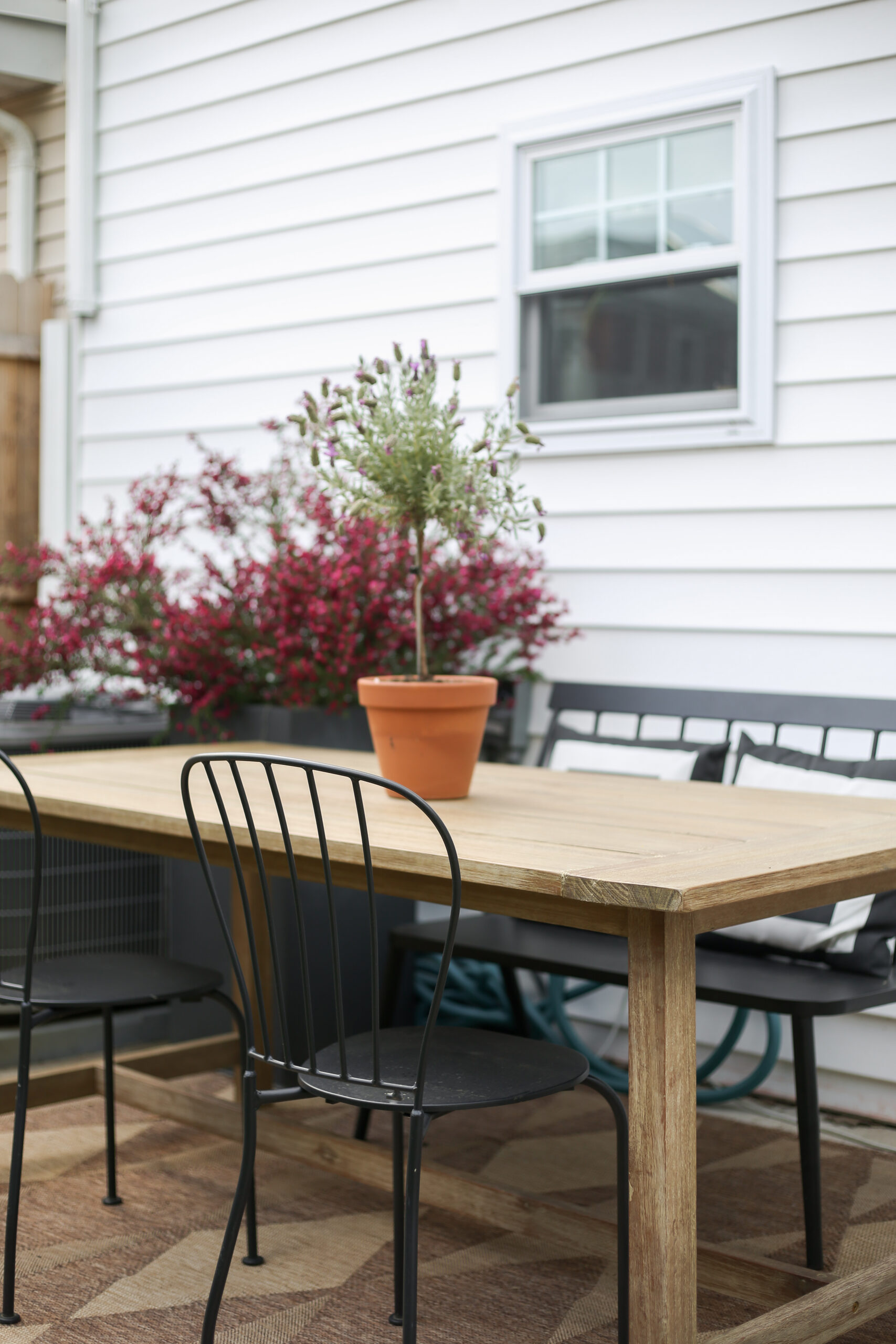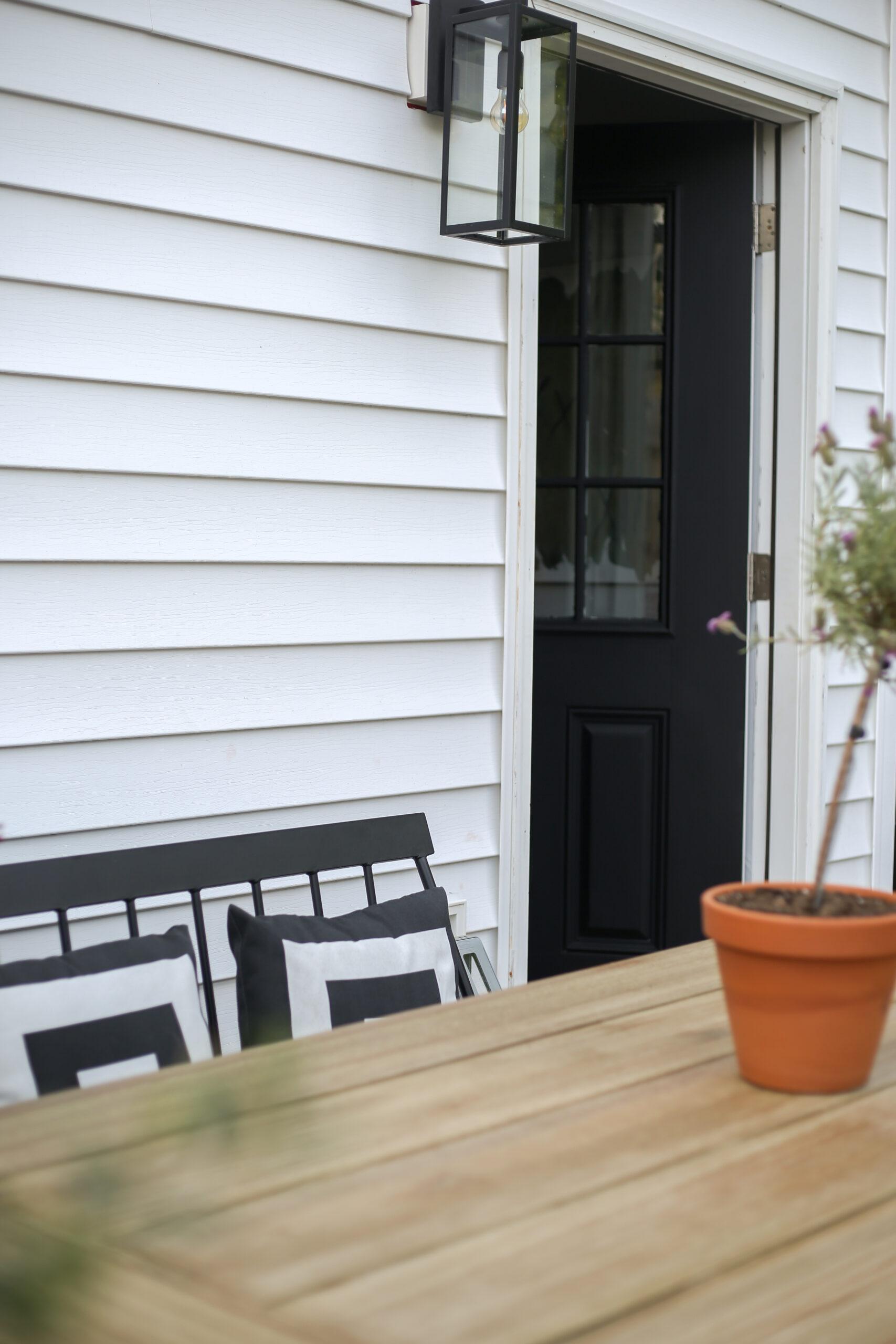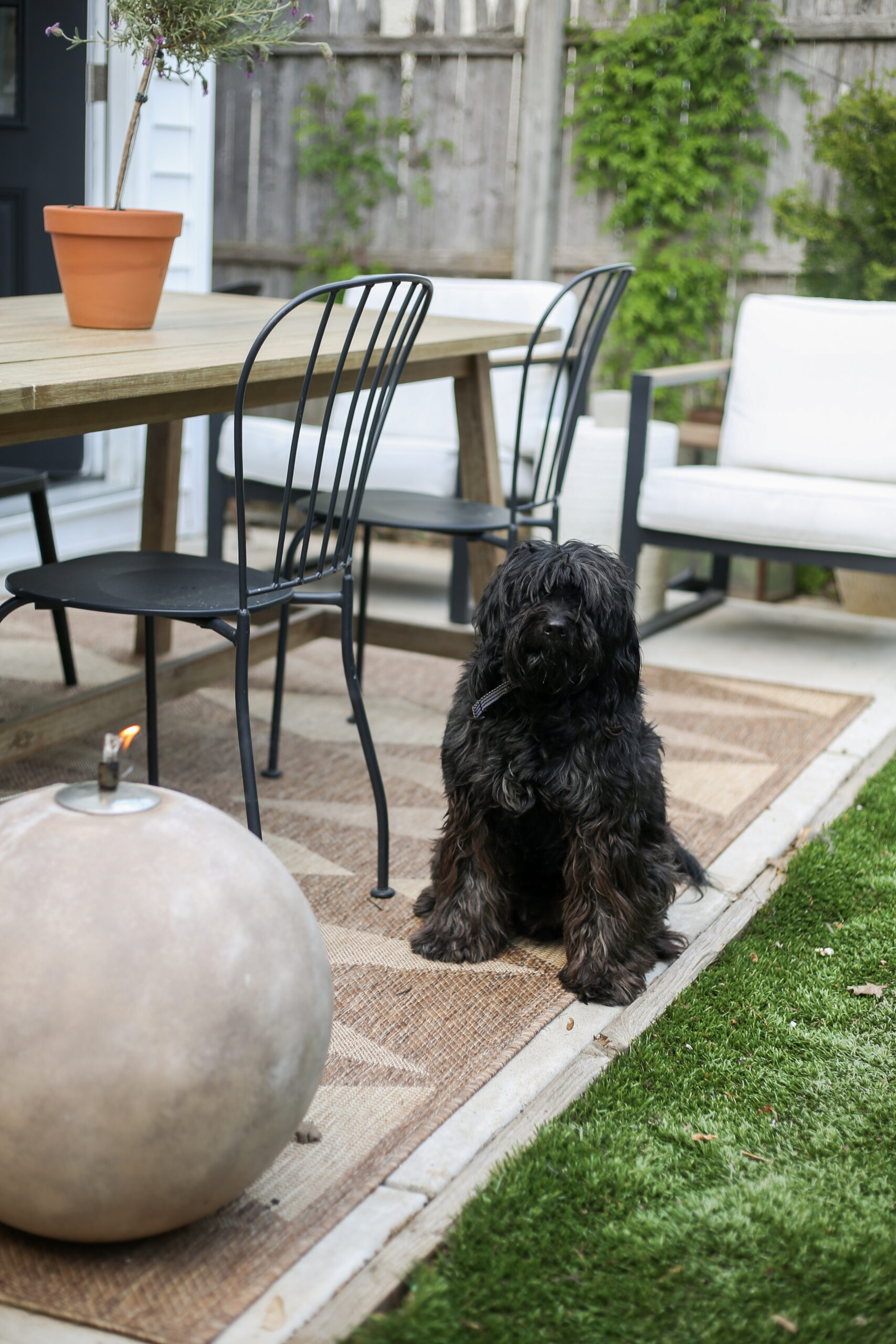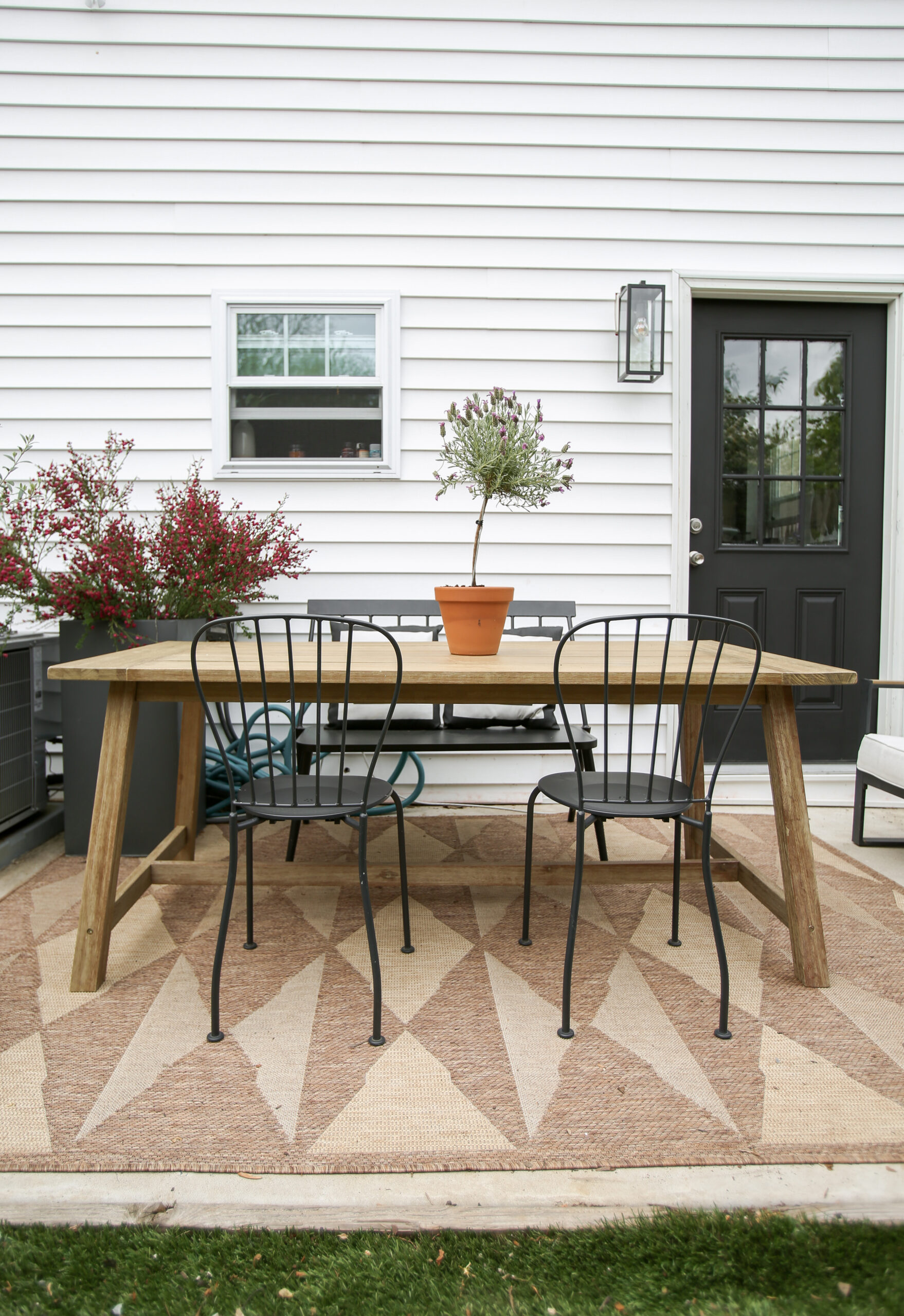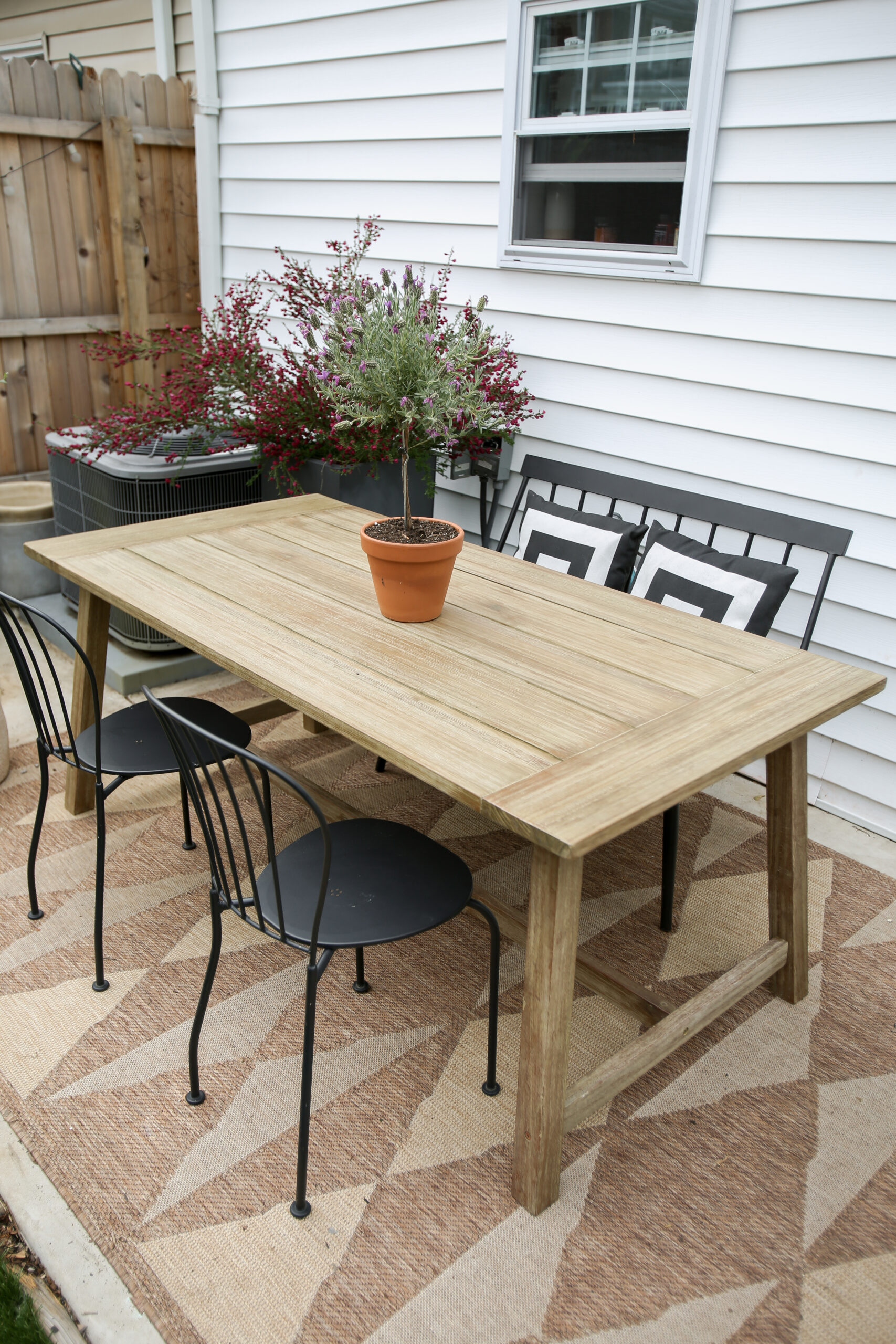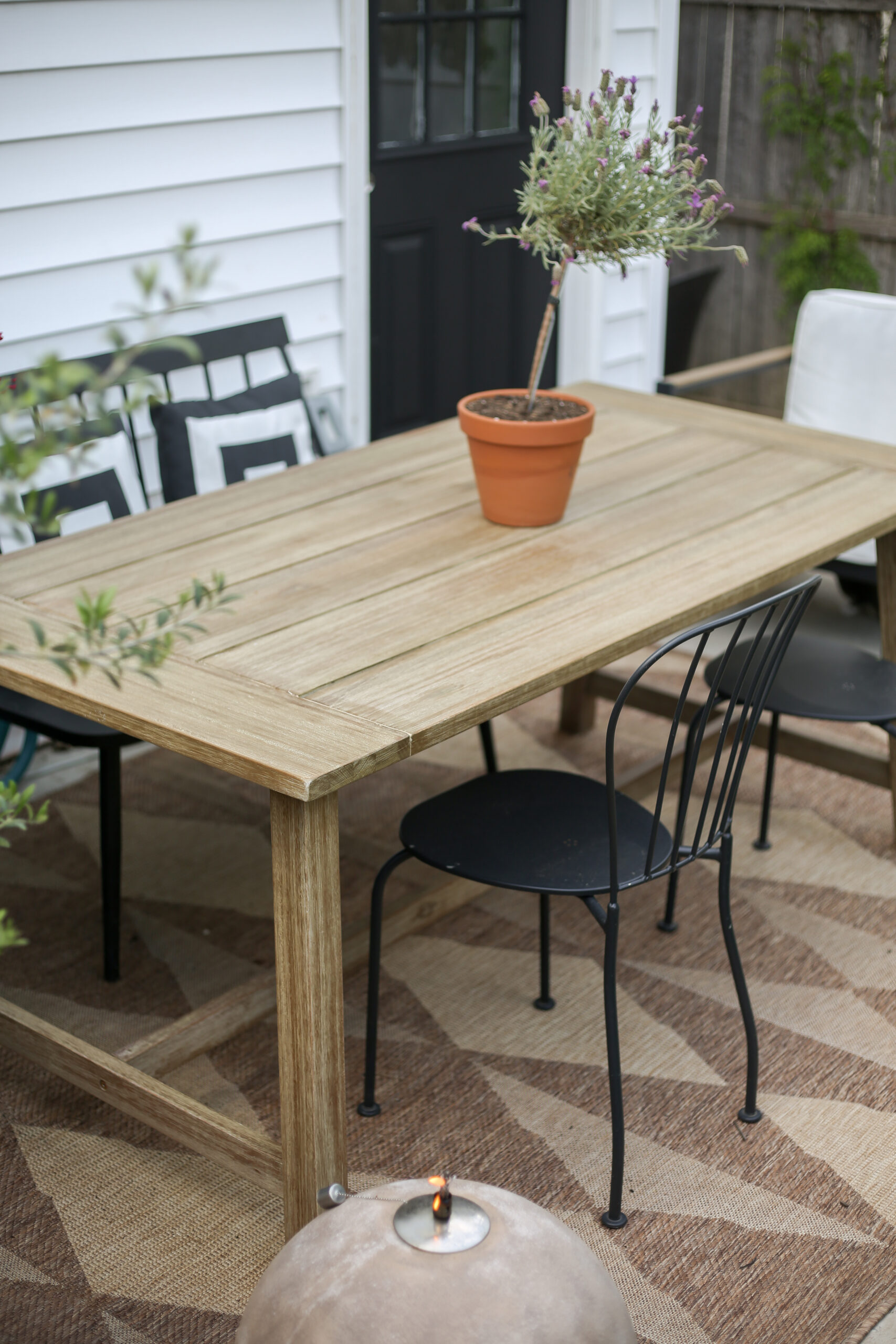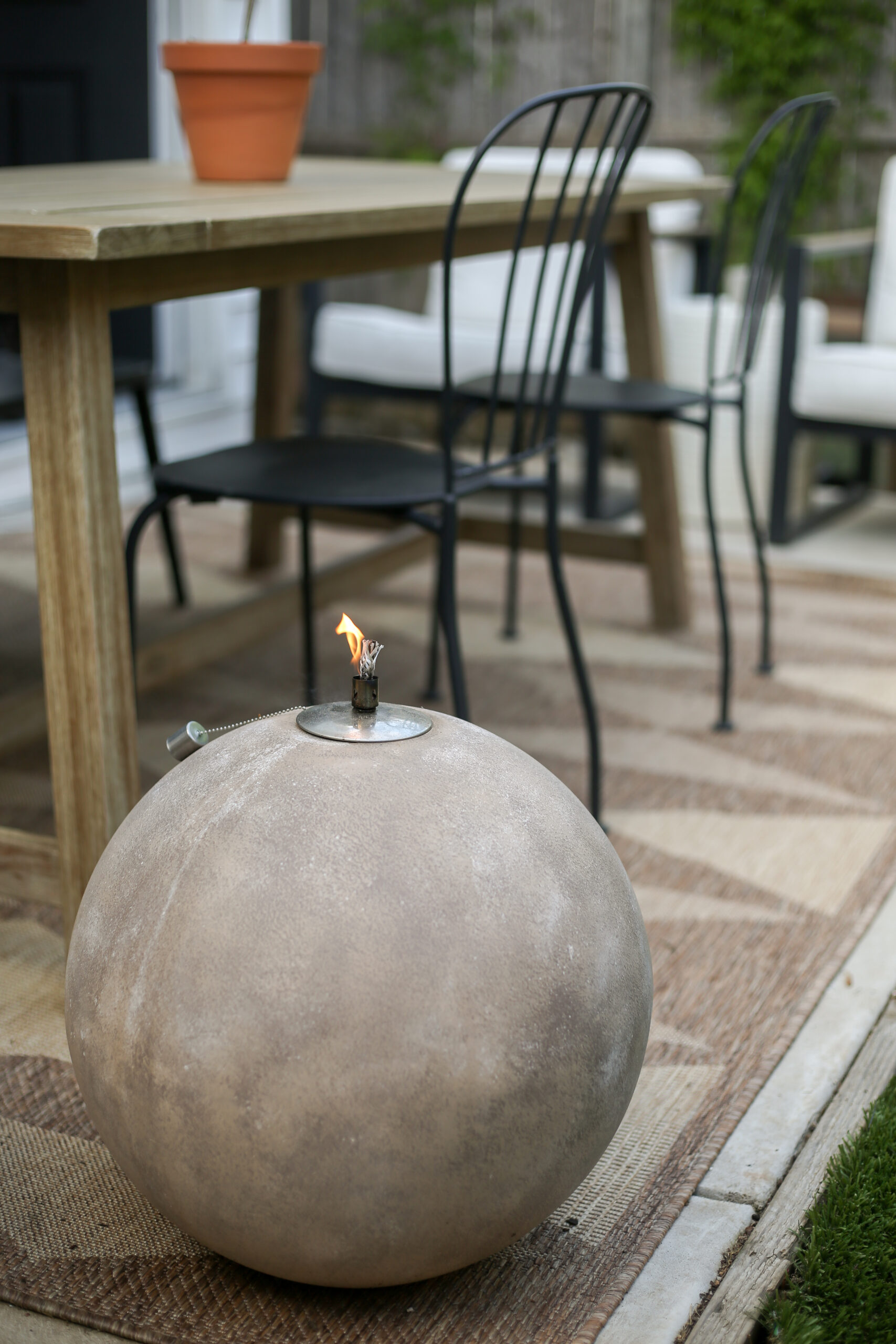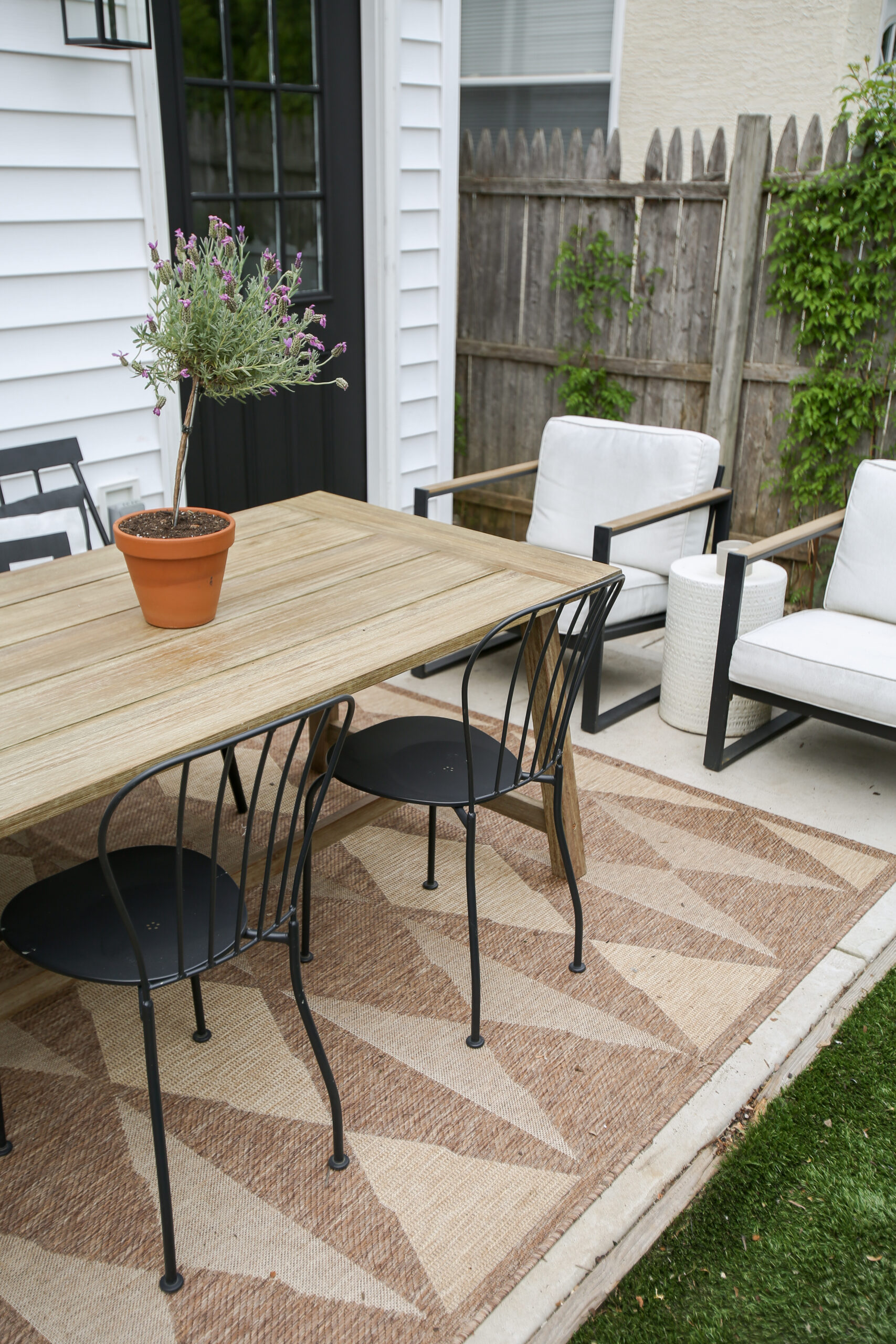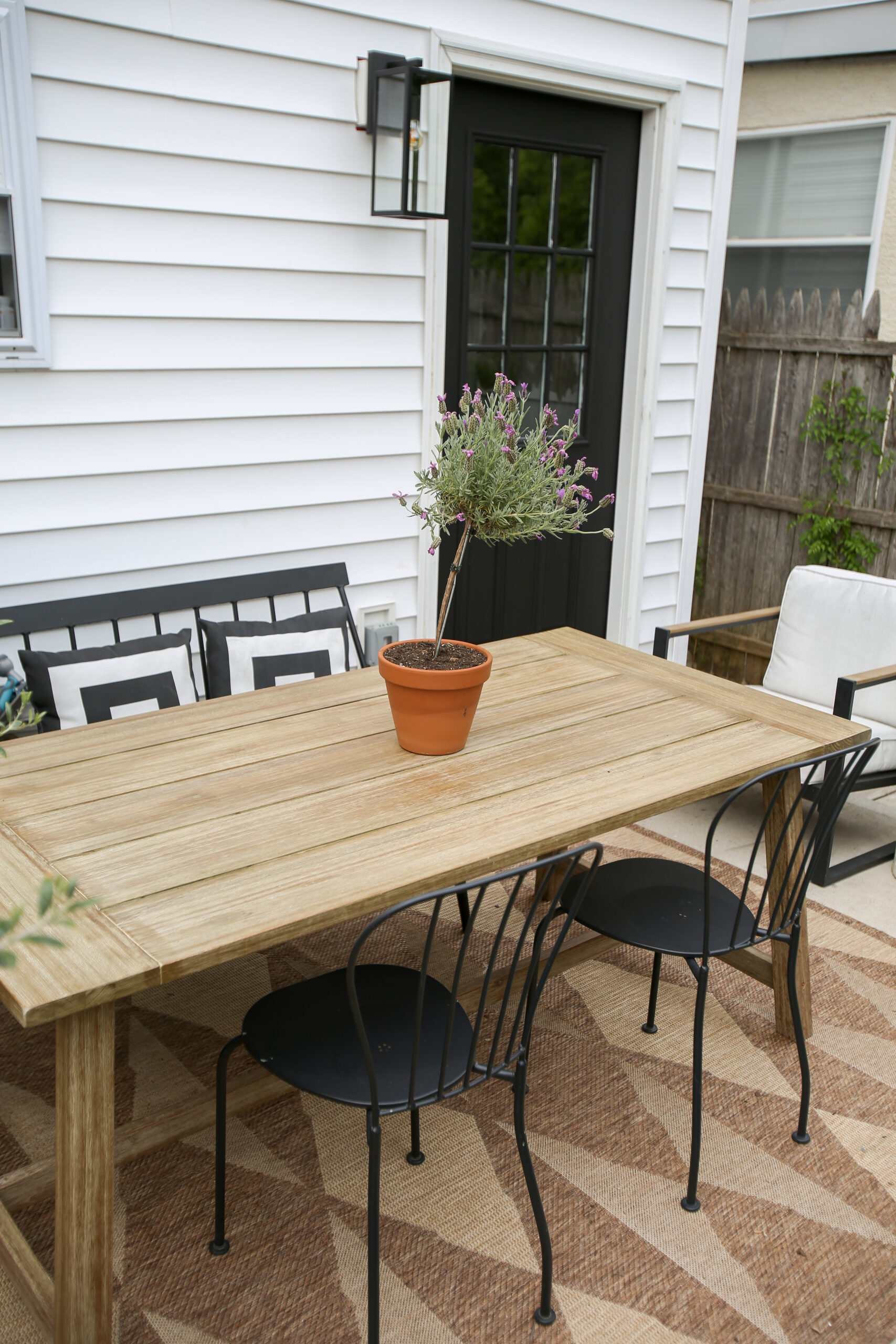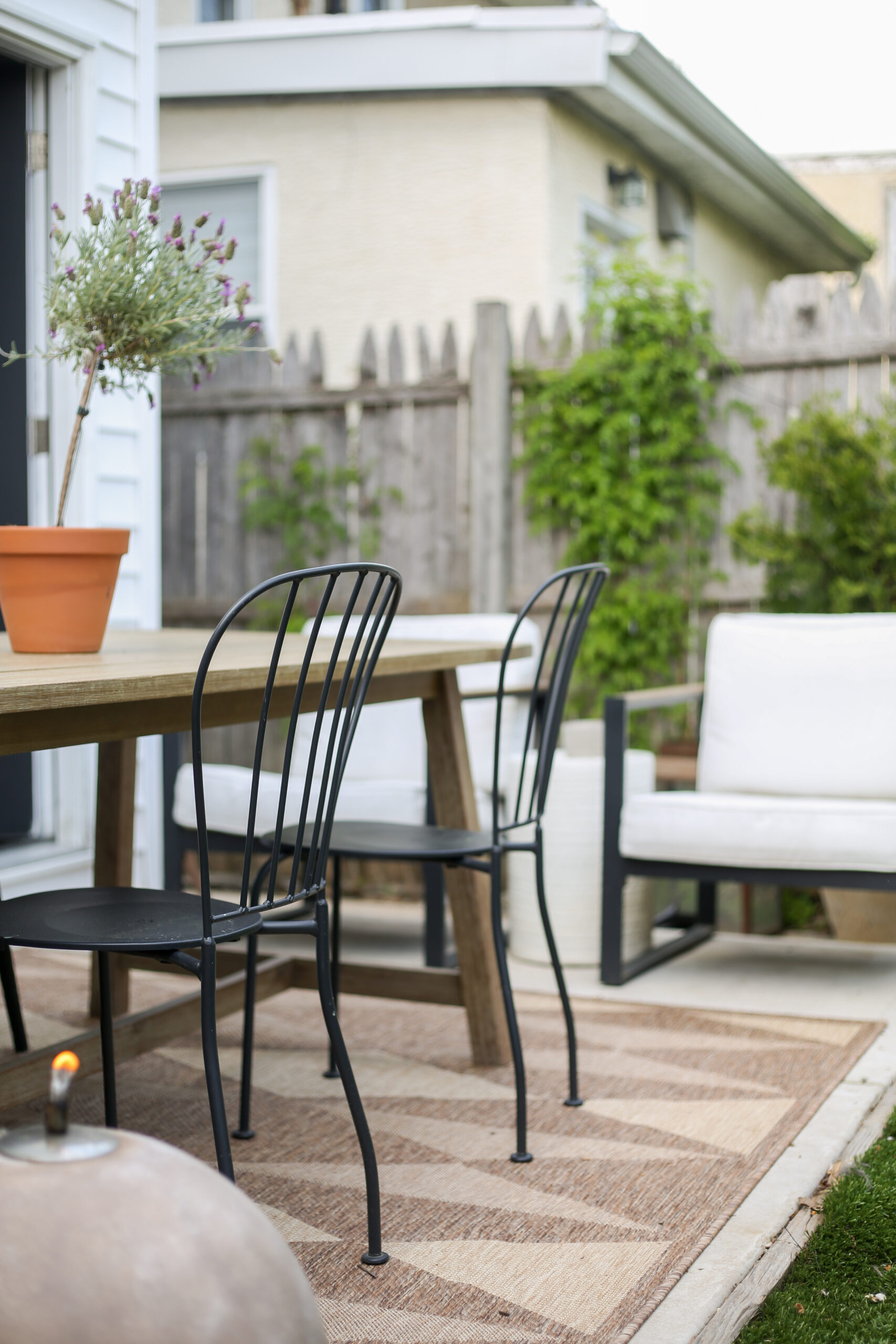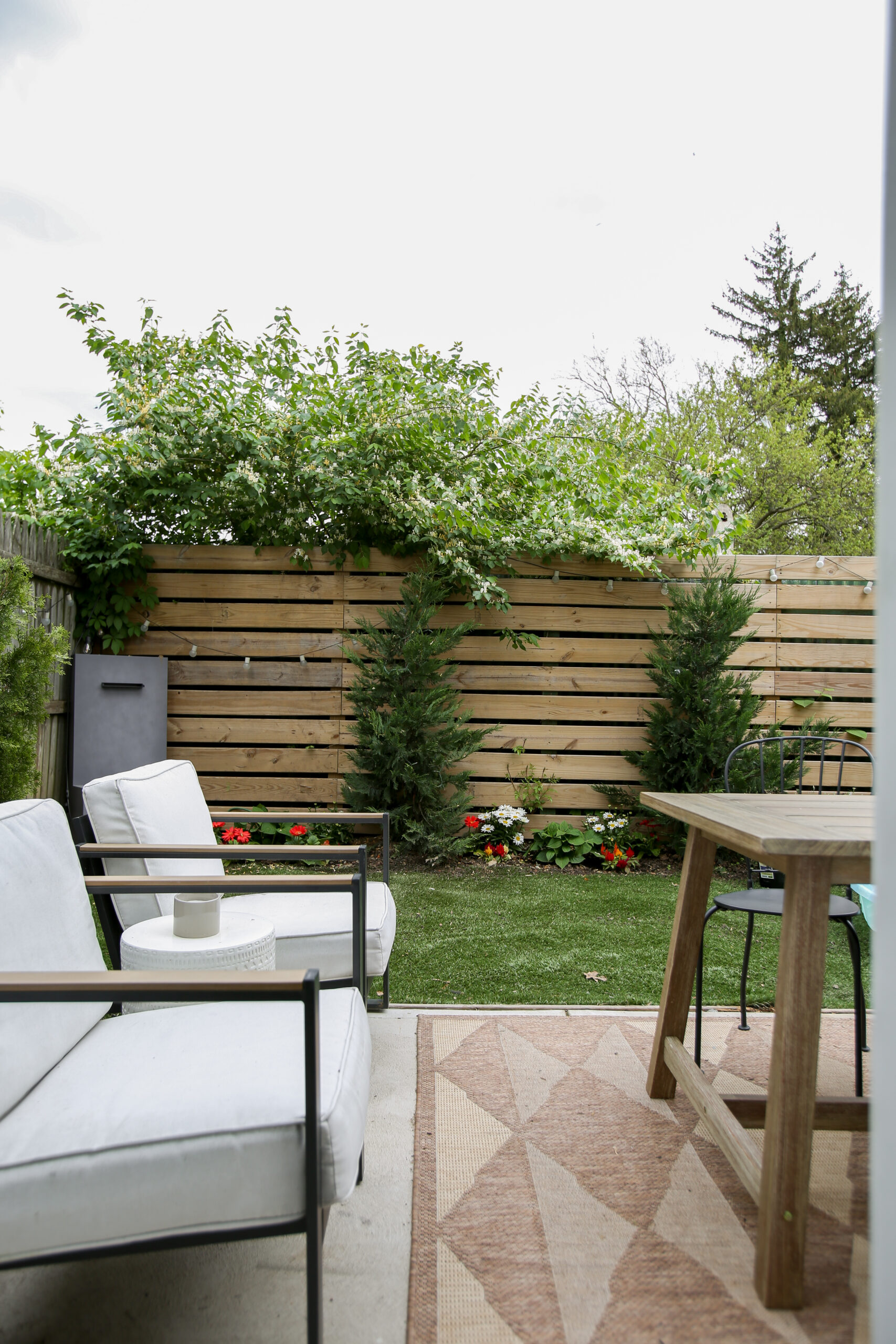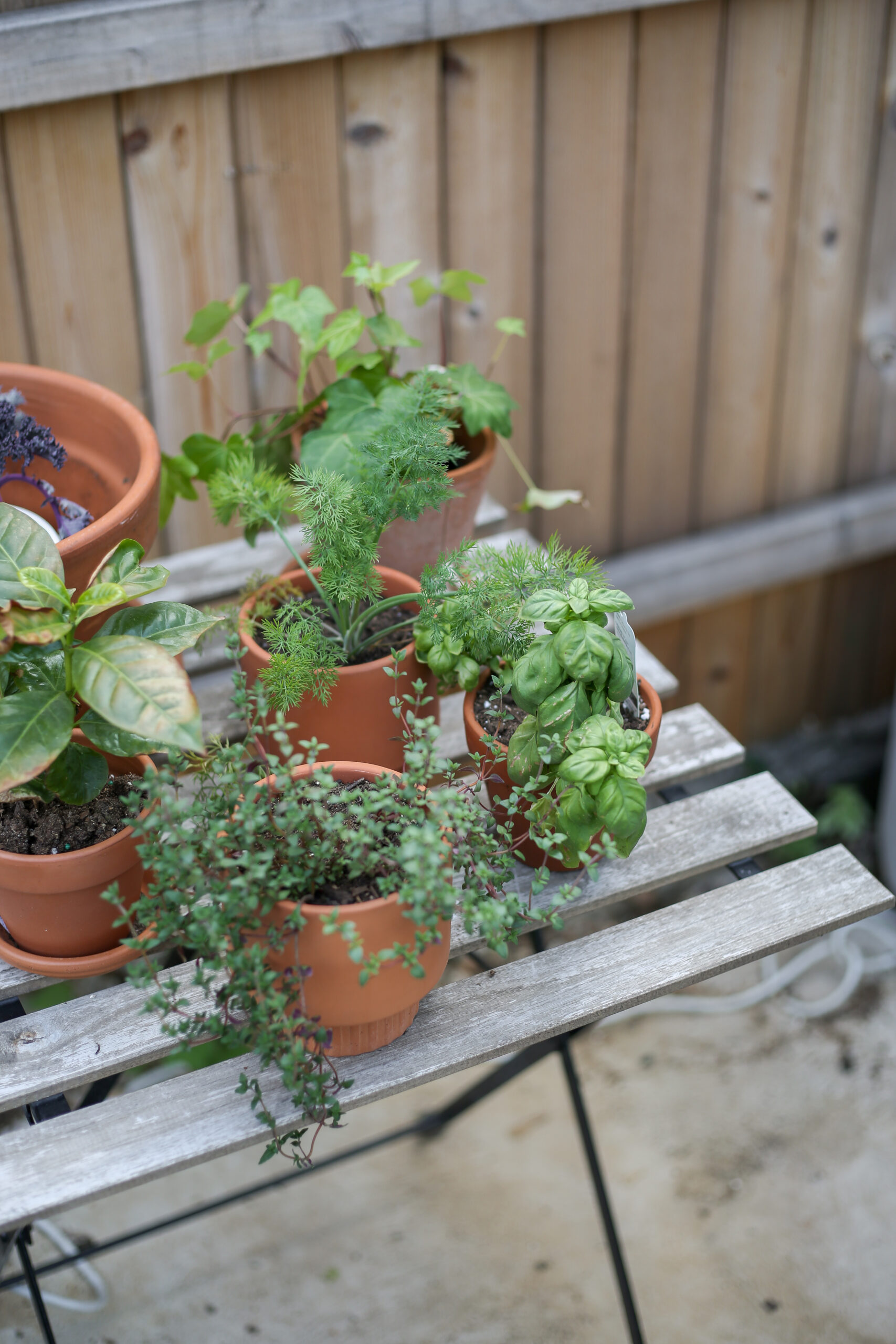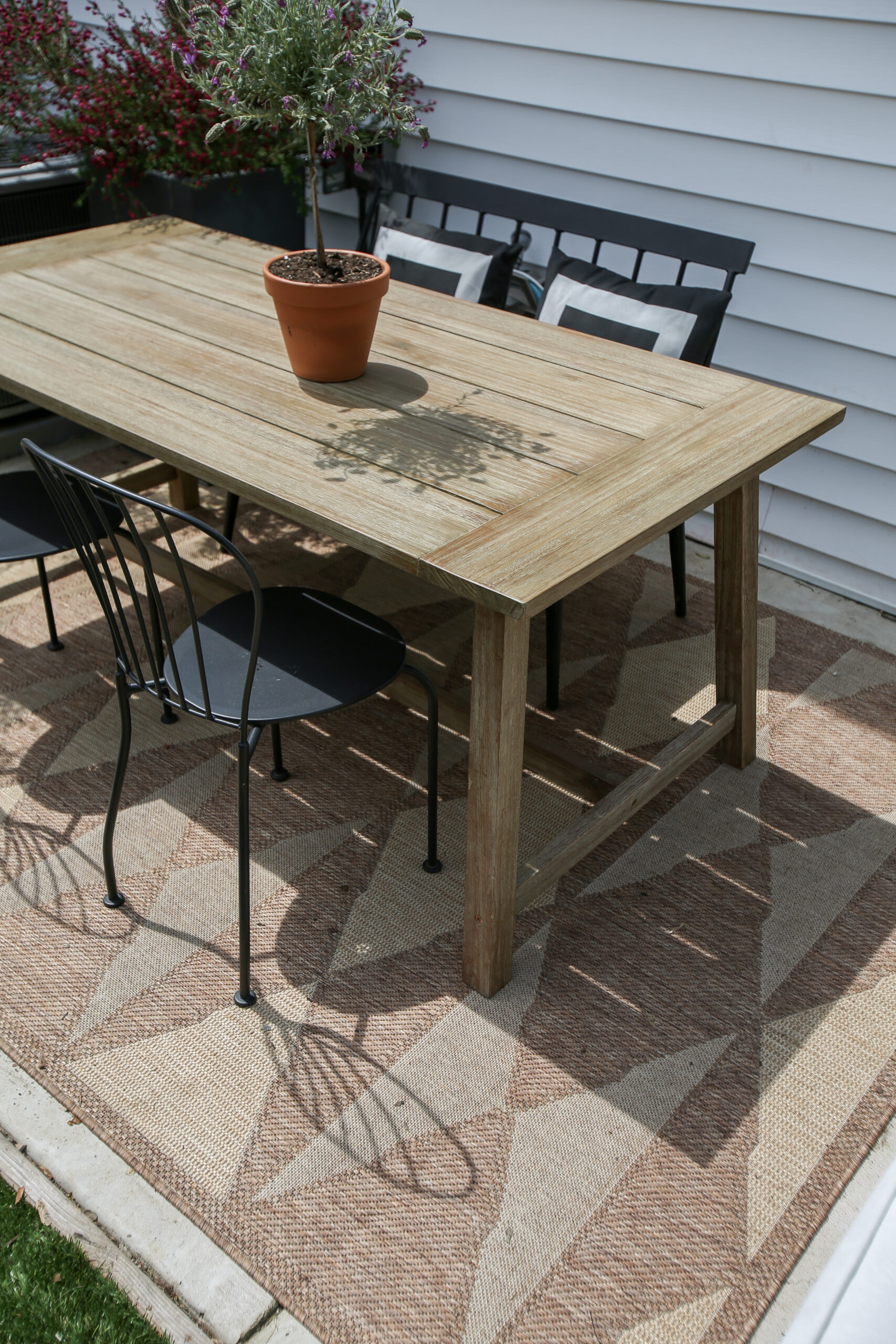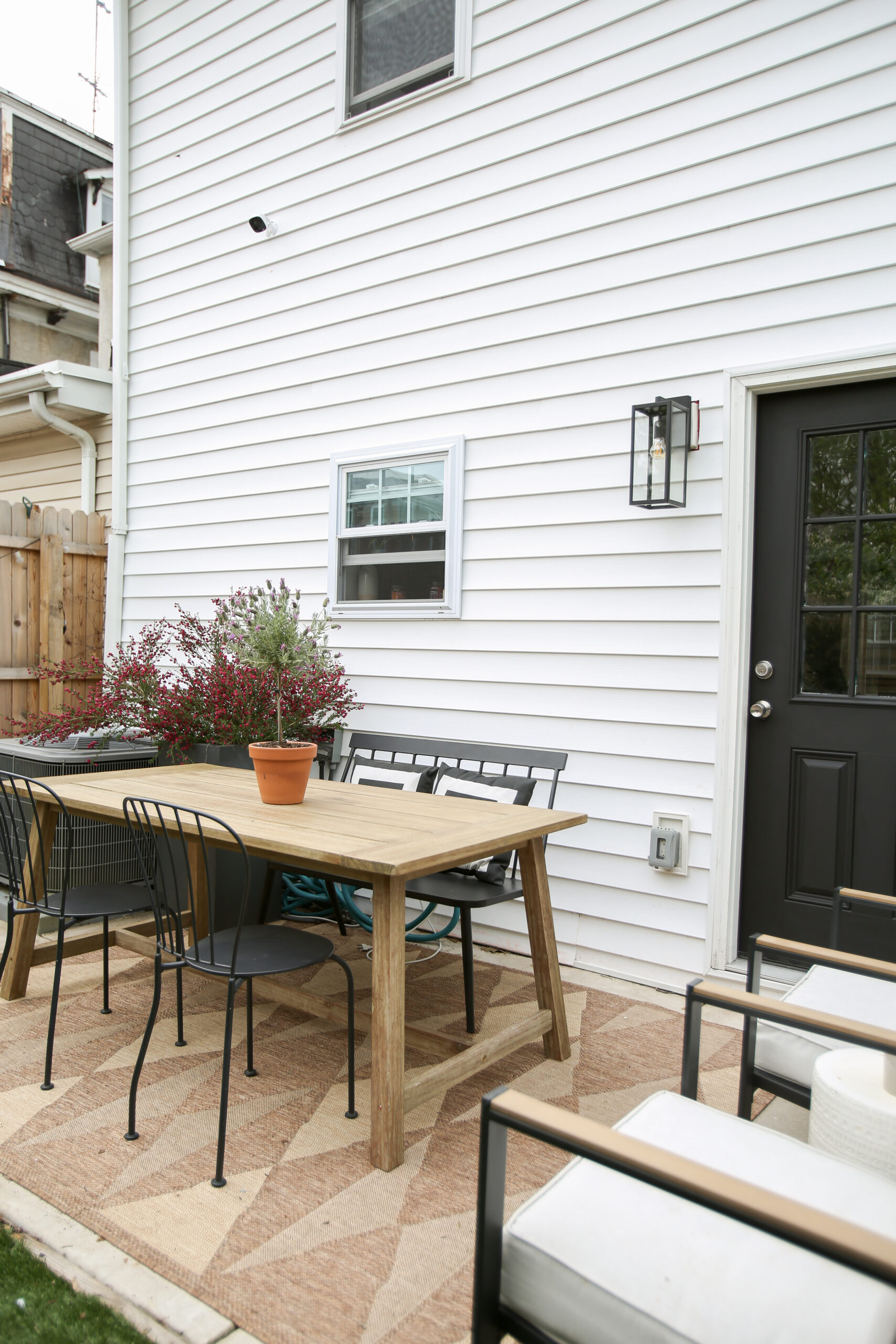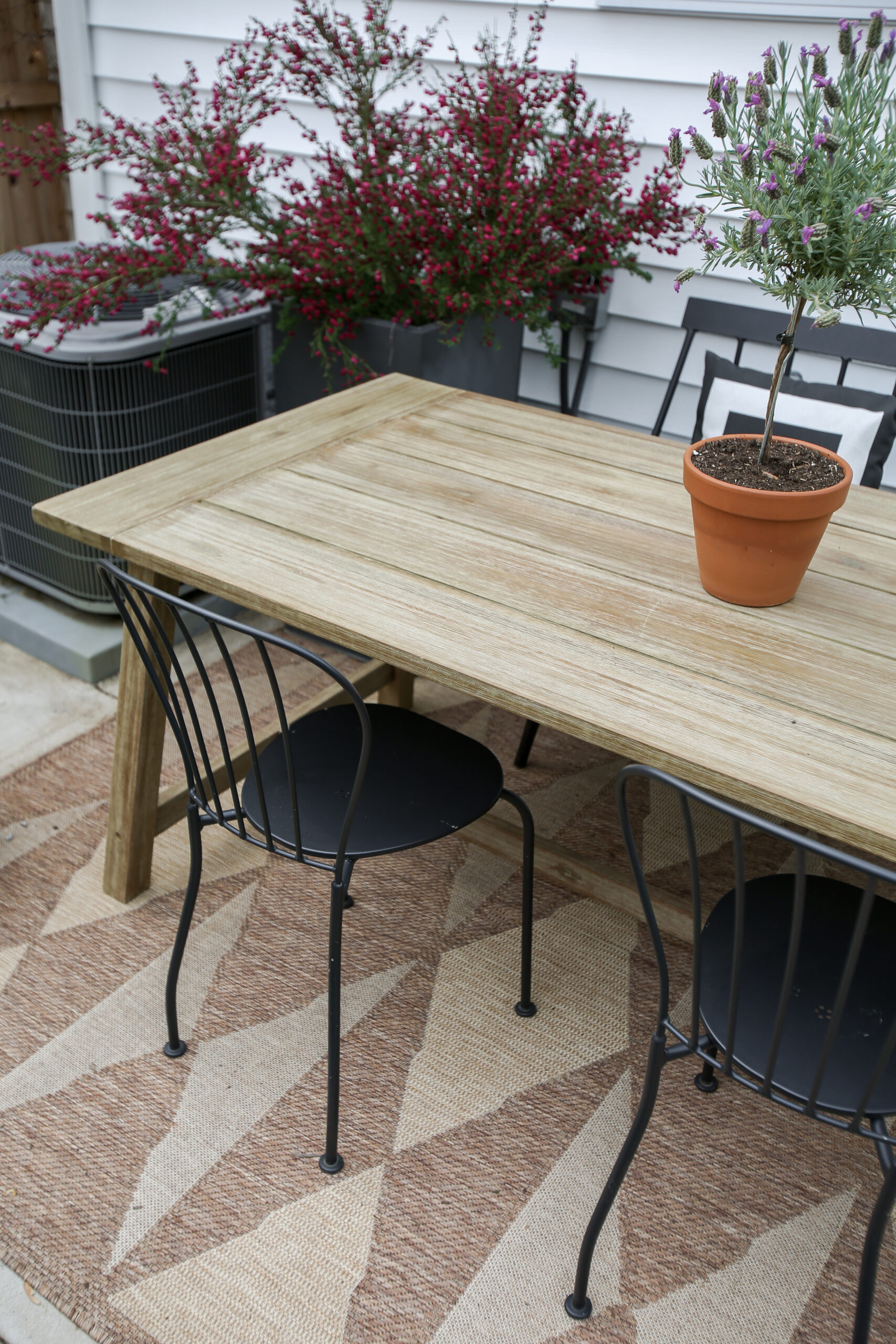 ---
SHOP THIS POST

---