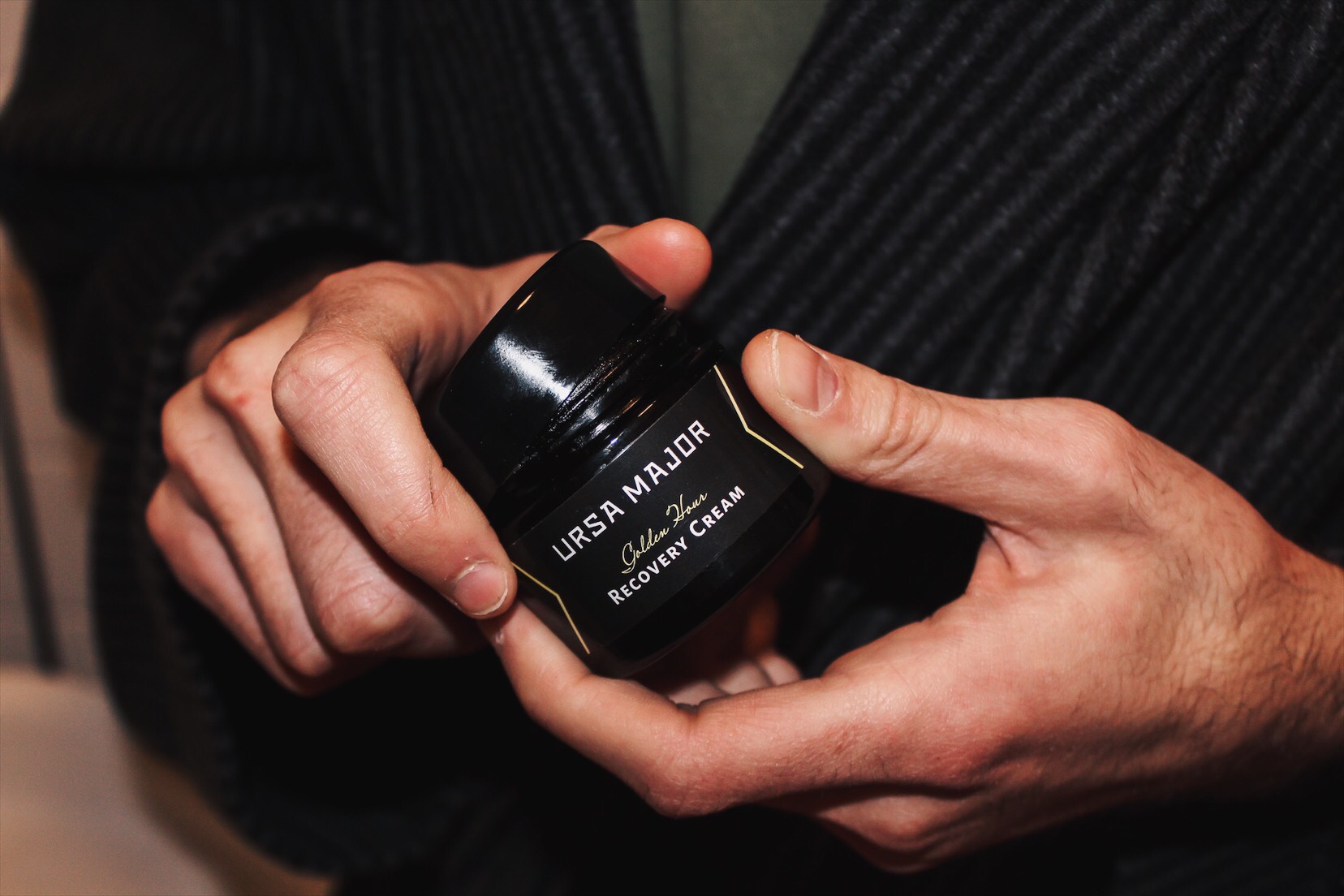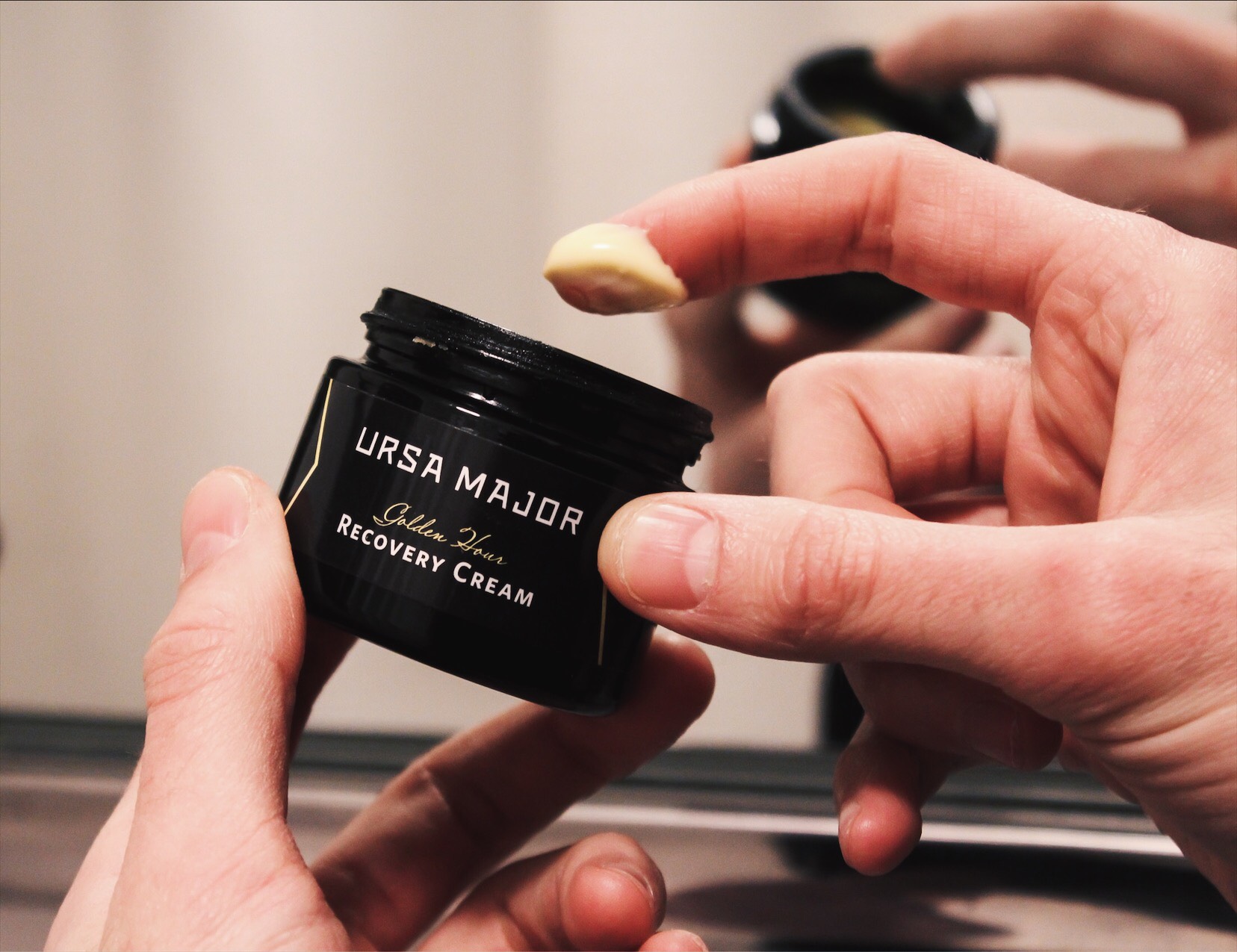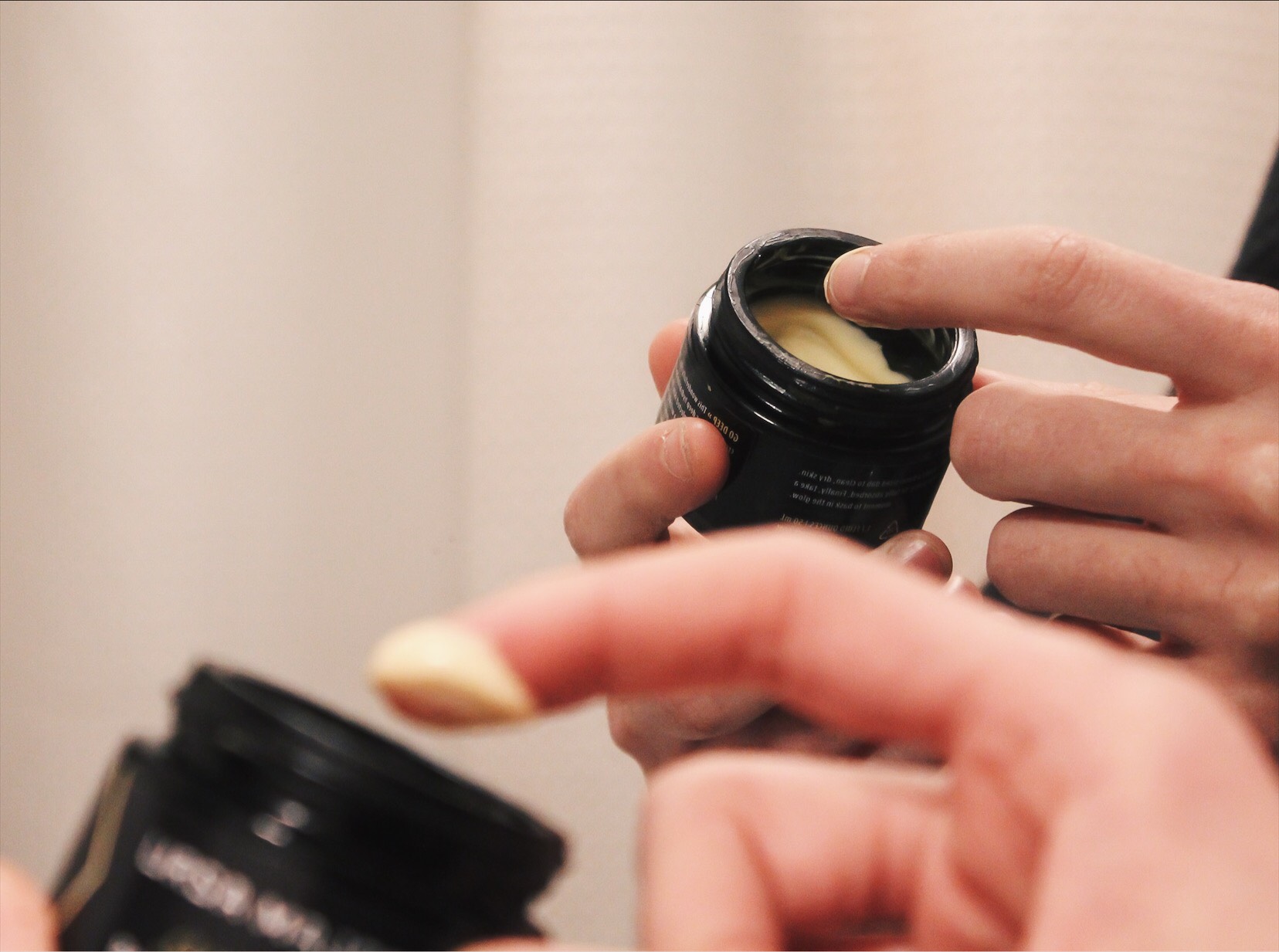 Guys, can you believe that it's already #BLOGMAS day 8?! Time is flying by. Today's post is all about our newest find from Ursa Major. This Golden Hour Recovery Cream has become our latest obsession. We first stumbled upon this brand while scrolling through Instagram (love when that happens). This face cream has become our best friend lately, now that winter has arrived. We are always telling you guys how important it is to moisturize even more during the cold months. Your skin is much more susceptible to dryness, redness, and irritation. This recovery cream is meant to deeply hydrate, nourish, and repair your skin. You can use this as a daytime moisturizer or a night cream. We prefer to use this only at night. For us, it is just too heavy to wear during the day. You may like it during the day but we need something a bit lighter. But let us just say that this is amazing at night. We love slathering this on before bed and feeling deeply moisturized. We wake up with the softest skin. We both have sensitive skin and this is perfect for just that. This helps soothe irritation and inflammation. Perfect for the winter cold.
As far as the key ingredients, the list is pretty impressive. Without being super boring, we'll simply list some of the top ingredients. This cream is full of sea buckthorn – soothes and strengthens, calendula – anti-inflammatory, sandalwood – hydrates and tones, black currant- skin firmness, rose – reduces redness and evens skin tone, and sunflower – retains moisture and elasticity. Phew! That's totally a run-on sentence but you guys get the idea. We love the fact that this recovery cream is full of so many amazing ingredients. Our skin feels nourished and moisturized after using this cream. Like we said, it's perfect during these extra cold months here in Philly. We also can't forget to mention the smell. This cream has a refreshing, earthy smell. It's hard to pinpoint the exact scent but take it from us, it's great! We are really happy with this product and will most definitely be purchasing a second jar. You should definitely check this out if you're in the market for a new night cream!
We hope you guys are having a great week so far! Are you enjoying #BLOGMAS? We want to hear from you! Drop us a comment below or message us on Instagram. We'd love to chat!
Until next time…
---
[jetpack_subscription_form]