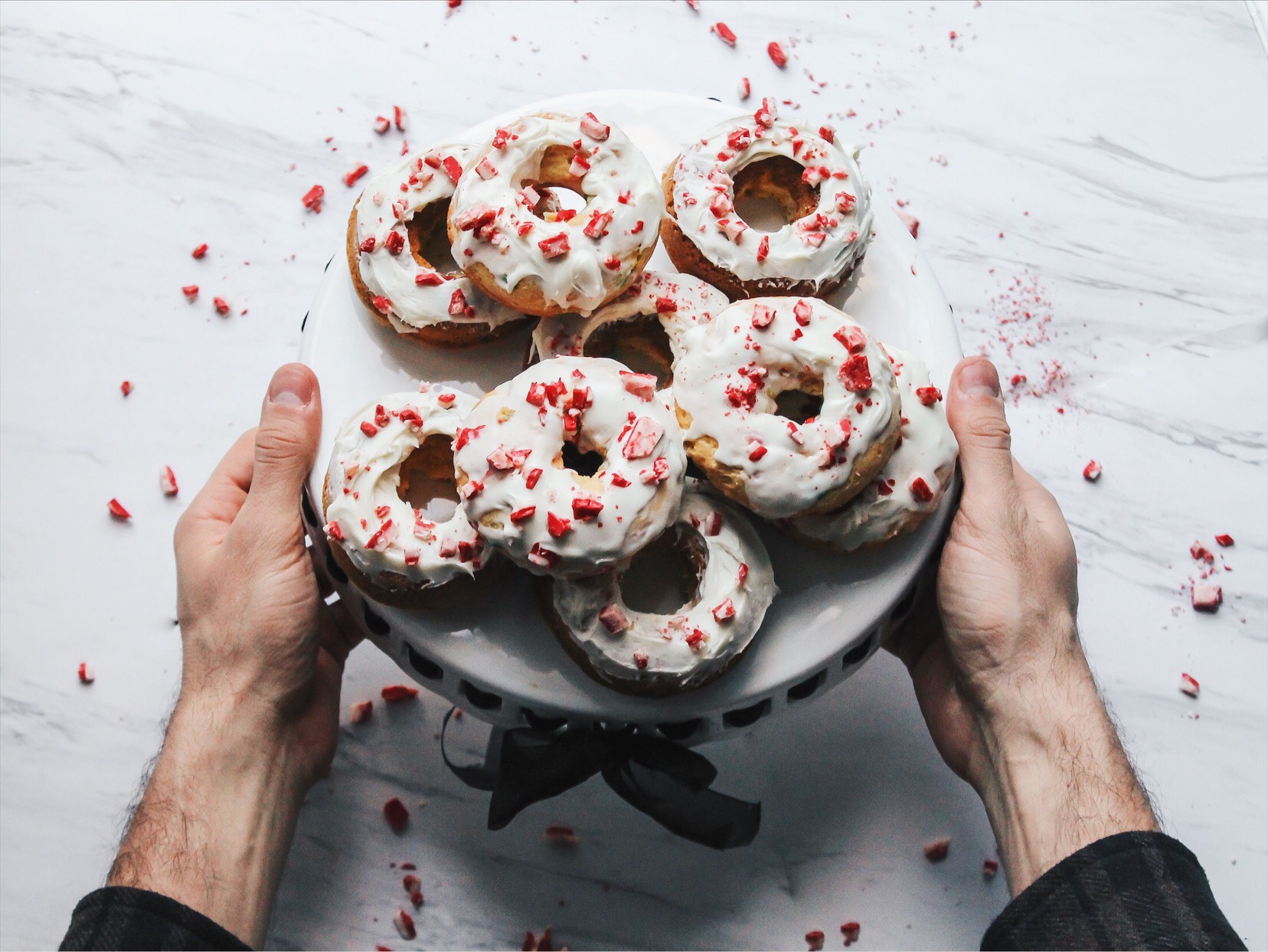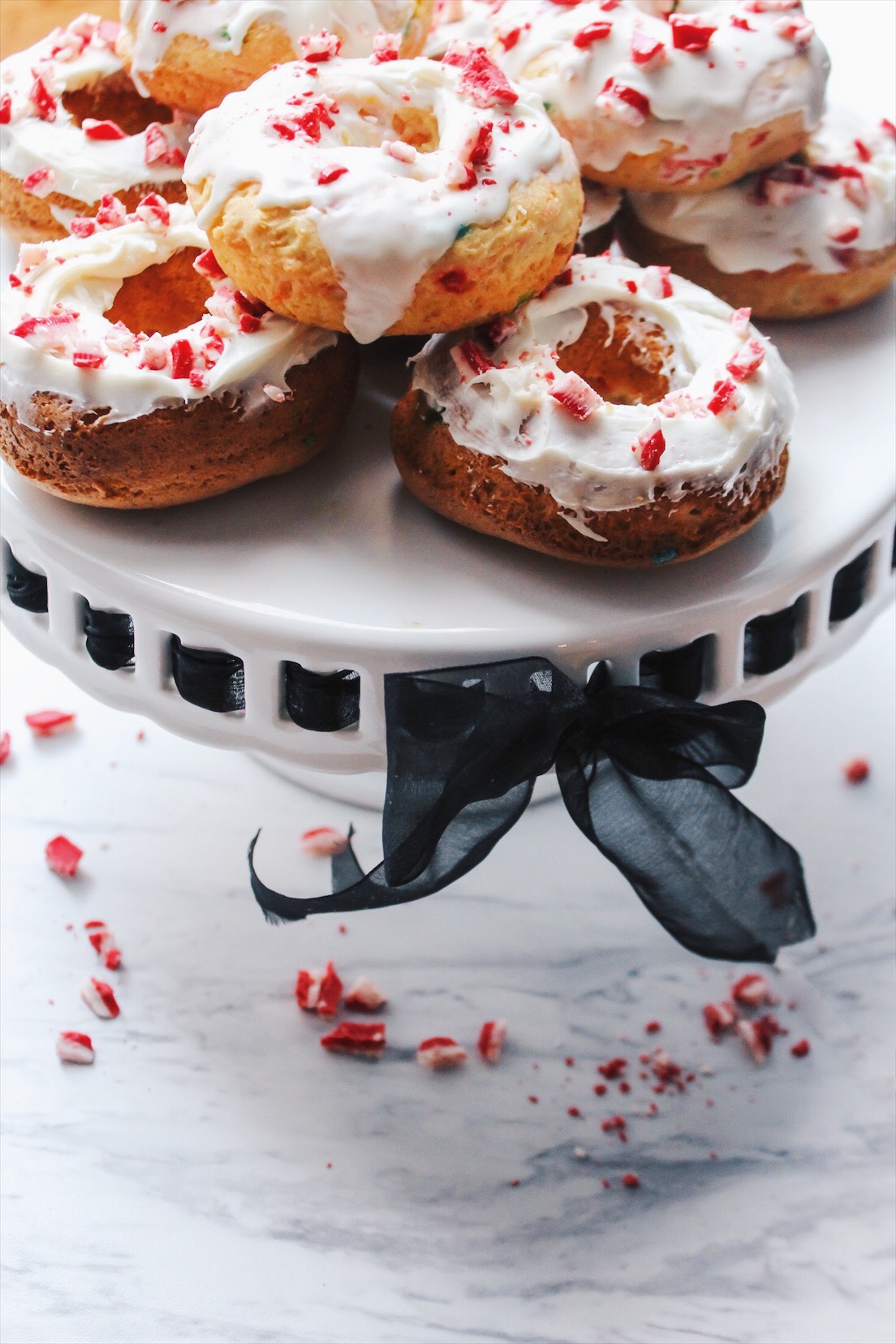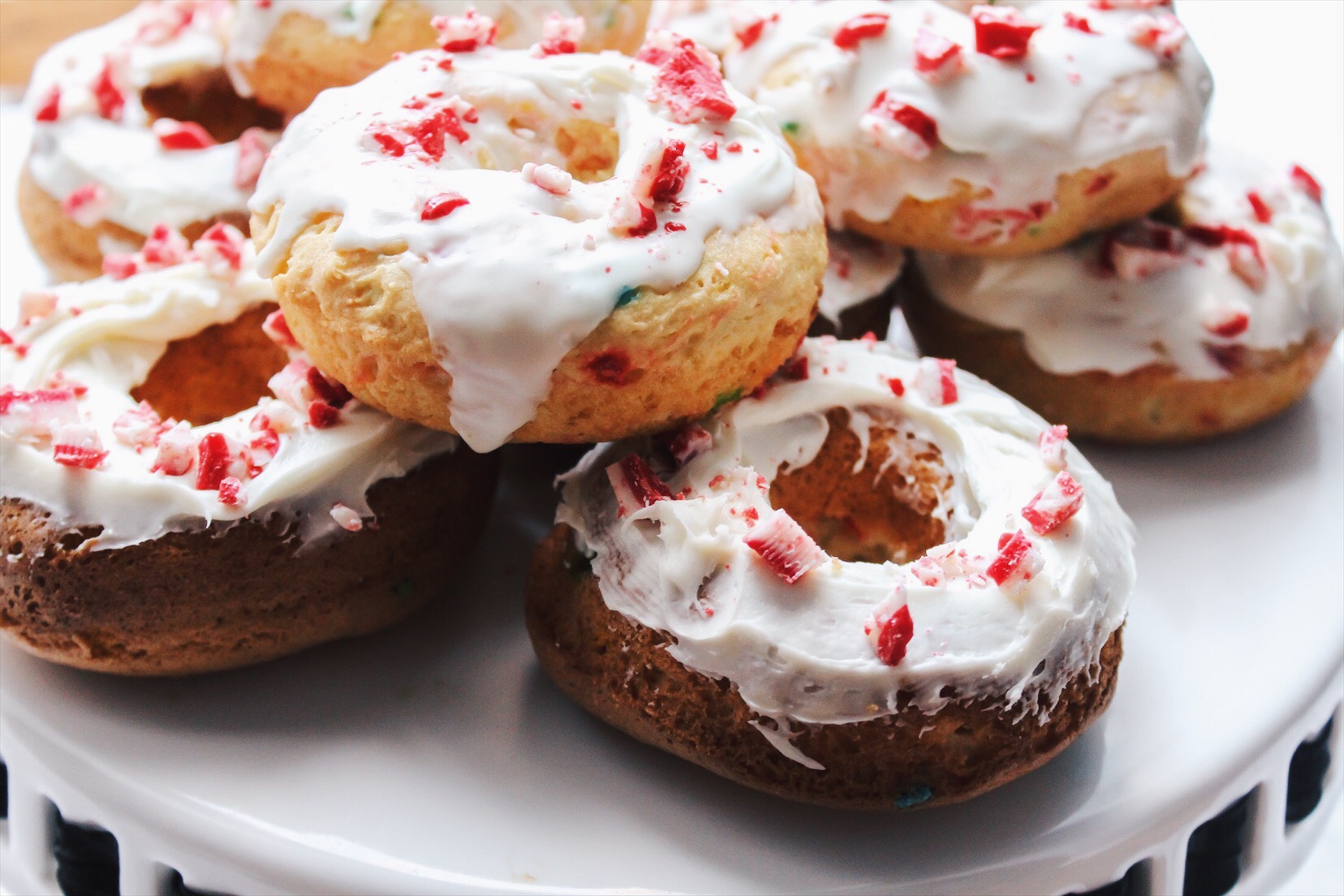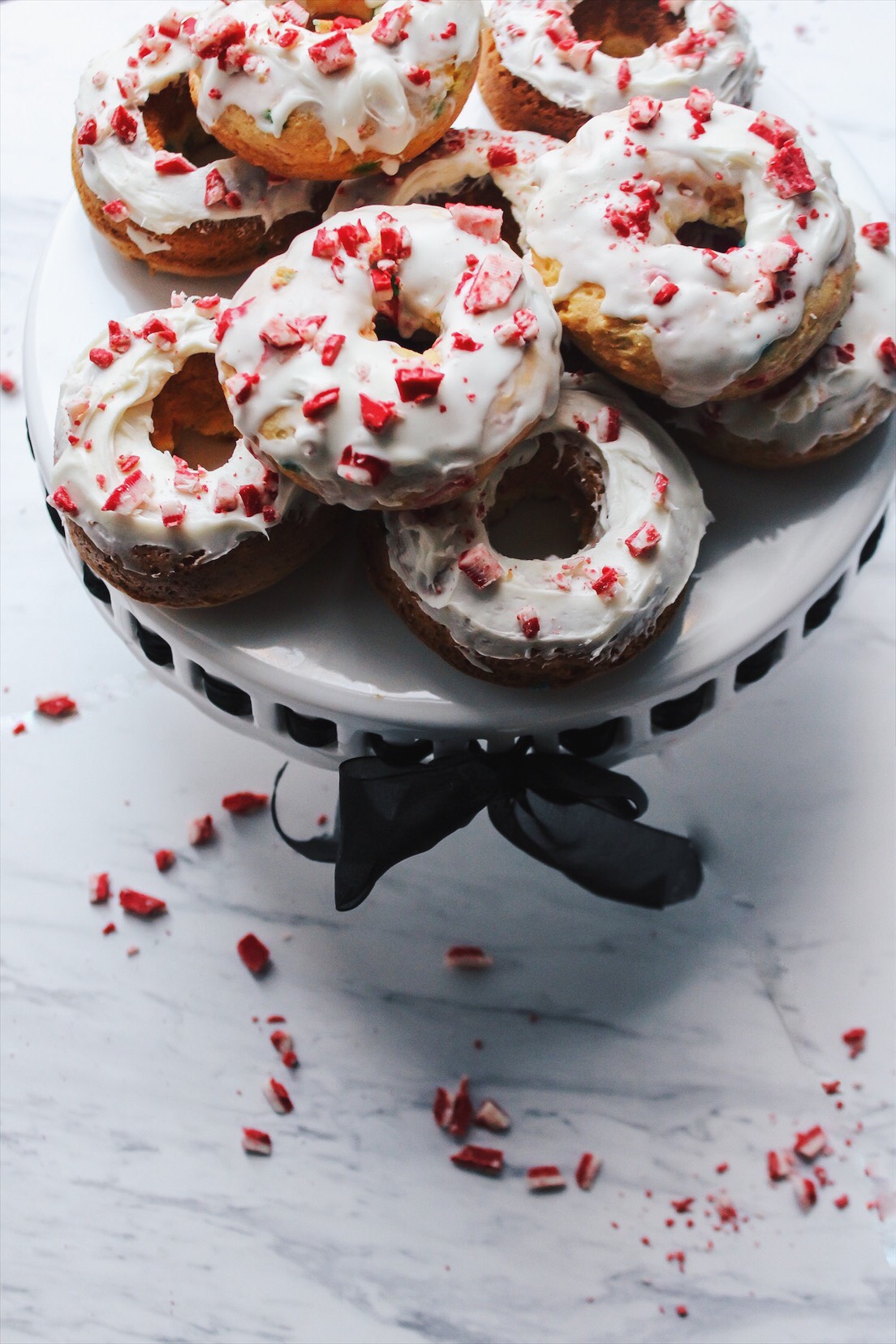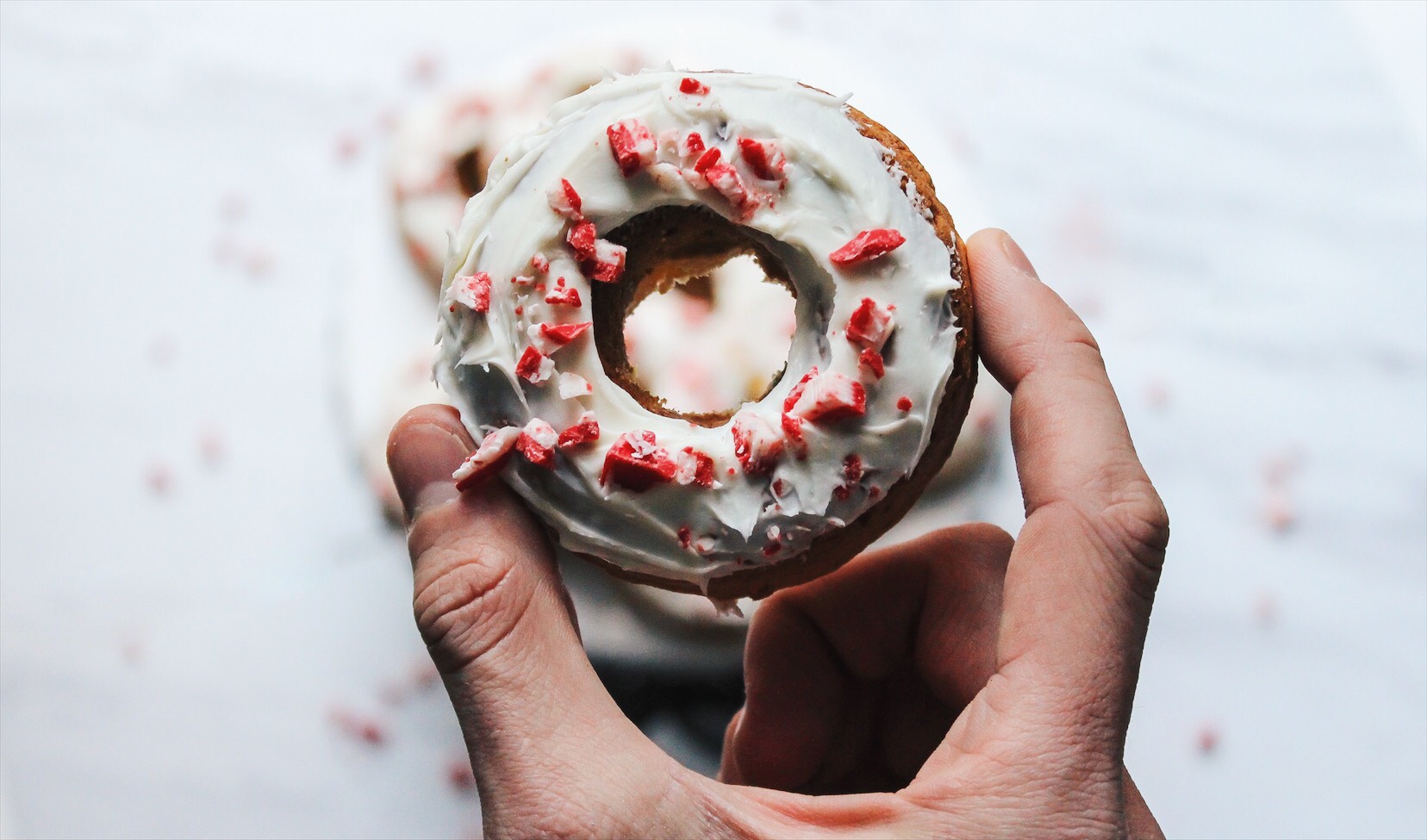 It's #BLOGMAS day 7 guys, which means we deserve a treat. We're bringing you this easy recipe that's perfect for the holidays. These holiday peppermint donuts are super easy to make and taste amazing. Prepare to impress your family and friends no matter what you celebrate. Our only warning: you may lose self-control. We've eaten 548965 donuts since the holiday season started. No shame.
---
HOLIDAY PEPPERMINT DONUTS
Ingredients
Gluten-Free Funfetti Cake Mix
3 Organic Cage-free Eggs
1 Cup Water
Peppermint Icing
Andes Peppermint Crunch Thins
Directions
Combine cake mix, eggs, and water in a bowl. Place mixture in piping bag or Ziploc bag. Pipe into donut pan. Bake at 375 degrees for 17 minutes.
Allow donuts to cool before topping with peppermint icing. Garnish with crushed Andes peppermint crunch thins and enjoy!
---
That's it! Seriously, how easy is that?! We've been making these so often that we don't really want to admit the number. Let's just say we are not starving over here.
Hopefully, you get a chance to try these out during the holidays. We promise you won't regret it!
Until next time…