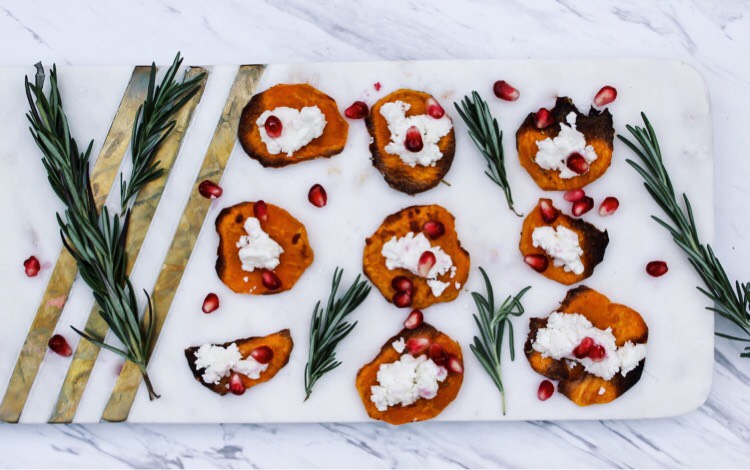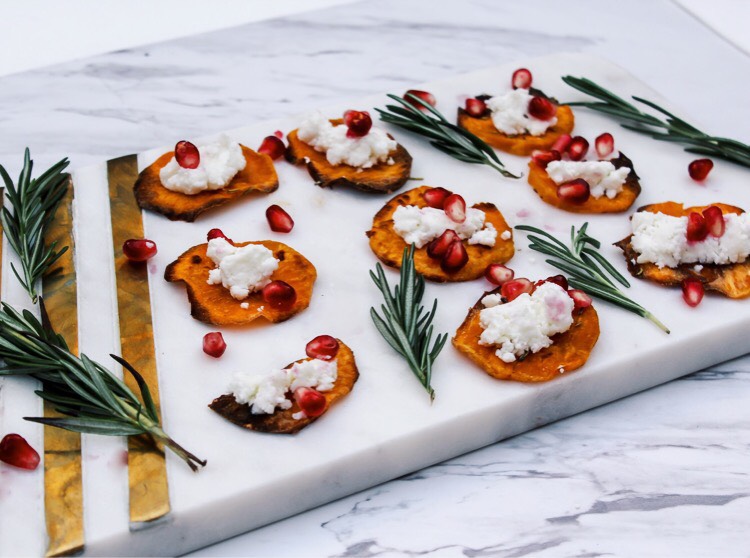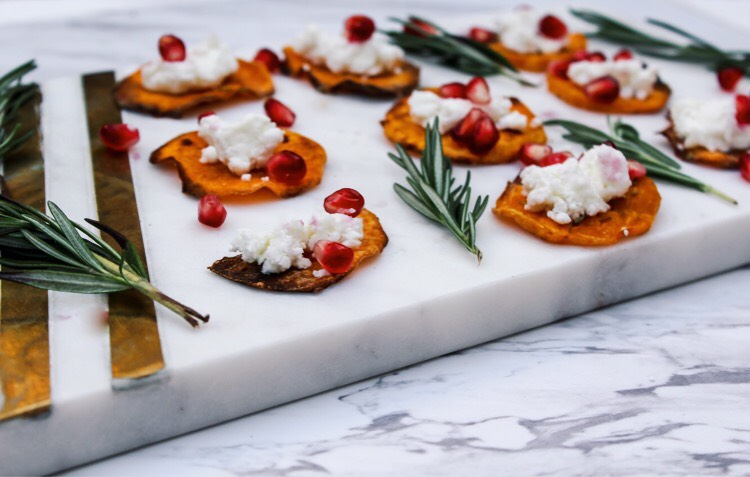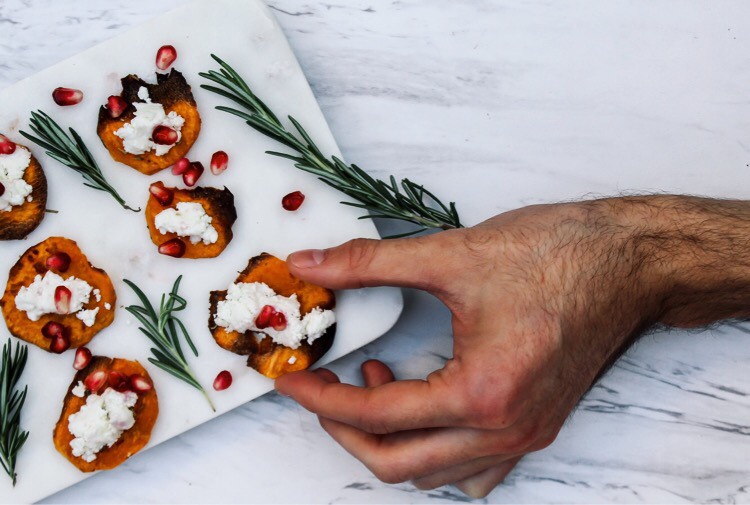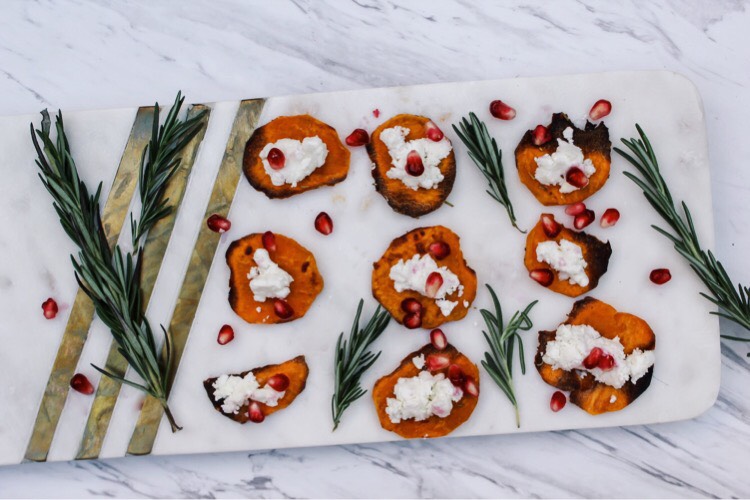 Thanksgiving is around the corner and it's time to prepare! That's why we're giving you guys this easy recipe that will impress everyone at the dinner table. We are huge sweet potato lovers. Not only do they taste great, but they also have a ton of health benefits. This recipe is perfect to eat while everyone is settling in and pouring the wine on Thursday. The best part about these is the crisp factor. Everyone loves chips and this is a perfect alternative to the regular (unhealthy) potato chip.
---
ROSEMARY ROASTED SWEET POTATOES
What you'll need: Mandoline Slicer or Sharp Knife
INGREDIENTS
Sweet Potatoes
Rosemary
Goat Cheese
Olive Oil
Himalayan Pink Salt
Pomegranates
DIRECTIONS
Slice sweet potatoes into chips. This can be done with a mandoline slicer or a sharp knife. Be sure to cut the potatoes into thin slices to ensure a crispy chip.
In a bowl, mix sliced potatoes with a drizzle of olive oil. Use just enough to give an even coating.
Sprinkle rosemary and salt on potatoes and mix.
Place on baking tray in an even layer.
Bake at 400 degrees for 15-18 minutes or until golden brown.
Be sure to watch the potatoes to prevent burning.
Let chips cool then top with goat cheese and a few pomegranates.
---
Voila! The pomegranates add a kick to these chips that will knock your socks off. This recipe takes no time at all and is the perfect addition to your Thanksgiving spread.
Let us know what you think in the comments below. We hope you all have a great holiday with friends and family. Be sure to tell someone that you are thankful for them. Guys, we're thankful for YOU!
Until next time…
[sg_popup id="1″ event="onload"][/sg_popup]