Today on the blog we are talking all about skin. Your skin is the first thing someone sees when looking at you and is so important to take care of. Don't be alarmed by this routine because once you see the benefits it will all be worth it!
Daily Skin Care Routine
Step 1: Cleanse
Andalou Naturals- Meyer Lemon Creamy Cleanser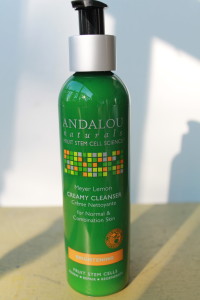 This creamy facial cleanser is awesome! Not only is it 100% natural and vegan, but it's formulated with fruit stem cell science which is known to renew the skin at the cellular level. This specific cleanser is made to help brighten the skin with the help of vitamin C. Use A.M. & P.M. This cleanser is also safe to use with your Clarisonic device.
Step 2: Tone
Mario Badescu- Seaweed Cleansing Lotion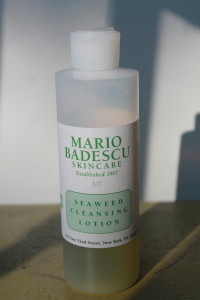 Personally, I swear by Mario Badescu products. This is an amazing toner that does not dry out the skin. This toner disinfects dry and sensitive skin. The seaweed extract and witch hazel remove excess debris from the skin while calming with its anti-inflammatory properties. Also, remember that toner helps rebalance the pH in your skin after cleansing.
The best part of this toner is that there are only 5 natural ingredients. You don't have to worry about a ton of crazy chemicals that you can't pronounce.
Step 3: Apply Eye Cream
Ole Henriksen Visual Truth Eye Cream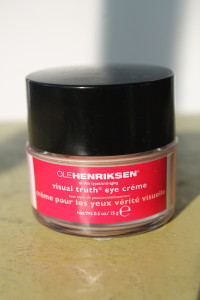 I just started using this product about 2 weeks ago and I have already noticed a difference in the moisture and look of my under-eye area. This eye cream has an incredible amount of antioxidants found in the key ingredients including,  African red tea and vitamin C. African red tea is known to strengthen the skin and slow the aging process. Vitamin C is known to stimulate the production of collagen and help brighten the targeted area.
I personally only use an eye cream during my nightly skin care routine. I dab a little product under my eye and tap from the inner to outer under-eye area until the product is fully absorbed into my skin
Step 4: Apply Serum
Trader Joe's Antioxidant Facial Serum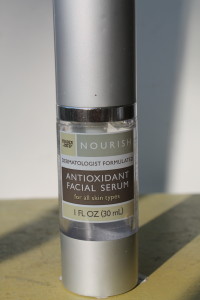 This amazing but very affordable serum is definitely worth the trip to Trader Joe's. I never thought I would find such a great serum at a grocery store. This serum is applied to the skin after you tone to maximize the absorption of moisturizers and oils. Trader Joe's antioxidant facial serum is full of nourishing antioxidants including resveratrol and vitamin C.
Step 5: Apply Moisturizer
Daytime Moisturizer: Mario Badescu Cellufirm Moisturizer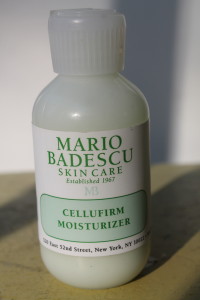 This moisturizer is one of my favorites! It is definitely worth the investment and lasts for a very long time. Only a dime-sized amount is needed. Moisturizing is a very important step in the skin care routine not only for hydration but for the skin to perform at its maximum level. This product contains collagen and elastin ingredients that help strengthen the skin while locking in moisture. This product also contains seaweed extract that helps calm and soothe the skin.
Night Moisturizer: Dr. Brandt Crease Release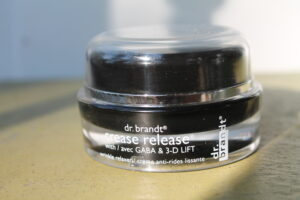 This product helps to visibly reduce the look of expression lines which helps slow the process of aging. Crease release contains GABA and 3-D LIFT. These ingredients immediately tighten, lift, and leave a smooth appearance to the face. This product is formulated without parabens, sulfates, dyes, or any synthetic dyes.
Step 6: Apply Chapstick or Lip Balm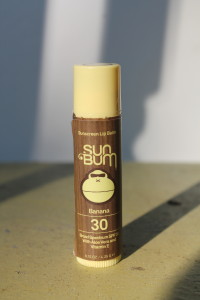 Don't forget to take care of your lips! Your lips are just as important as your skin. For my lips, I like to use the Sun Bum with SPF 30. This lip balm is made with aloe vera and vitamin E which are going to soothe and soften chapped lips. It also tastes SO good…just a little added perk! Remember to use lip balms with added SPF to protect against harmful UV rays.
So next time you need to pick up some skin products try to incorporate just one of these and get ready for the great results!