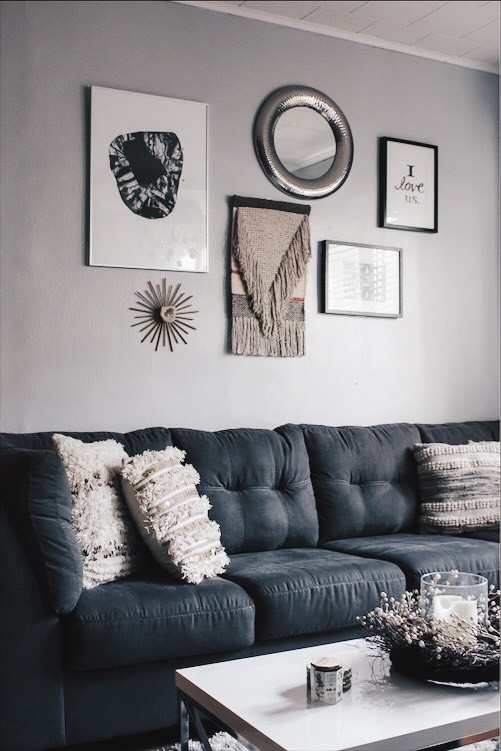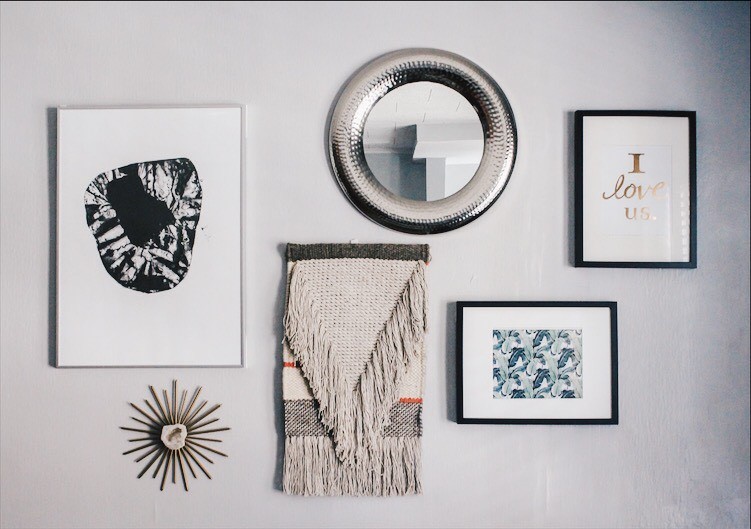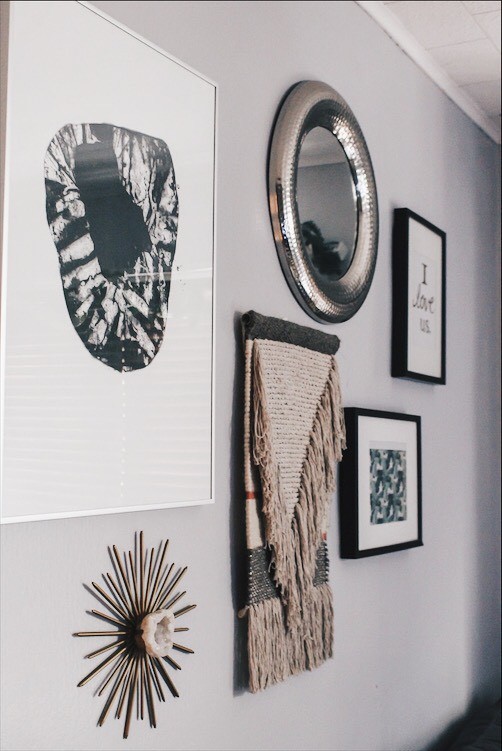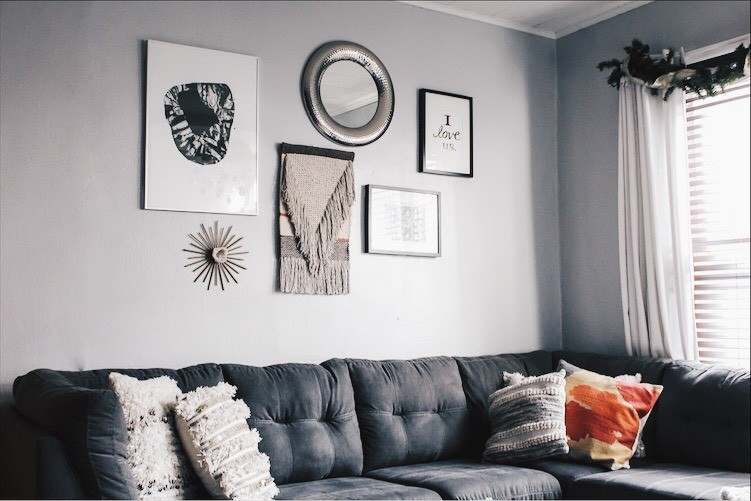 Hi, Guys! It's officially day one of Blogmas! We're so excited to give you guys 12 days of straight content. Today, it's all about styling a gallery wall. This is a perfect way to liven up a boring wall without doing the same old thing. The days of thinking you can only hang one piece of artwork on the wall are over. Now, don't get us wrong. We have plenty of walls in our house that only have a single picture or piece of art hanging. But we don't want every wall to be the same. Designing a gallery wall adds extra dimension and style to the ordinary wall. There are a few simple steps to follow if you're thinking about adding a gallery wall to your home.
Pick pieces you love – Your gallery wall should be a reflection of your style. You want to choose pieces that represent you. If you're all about the neutrals, then go for it. Do you like things extra glitzy? Own it. If you love it, you can make it work.
Mix things up – You don't have to only stick to pictures. Choose frames, mirrors, and interesting wall decor. Add your favorite quote to showcase your personality.
Don't start from the middle of your wall – Let us repeat that. Don't start from the middle. You may think you need to choose one piece and then surround it. That is a common misconception. You want your wall to have dimension to it. From big to little, and left to right, you want your eyes to be taken on a journey.
Design the gallery wall on the floor – This will save you so much time and energy. Once you've gathered all of your pieces, place everything on the floor. Move things around until you've decided on a final arrangement. This saves you from hanging everything on the wall and not being happy with it. Things always look different once you've taken a step back. Once you're satisfied, mark the wall with a pencil and start hanging!
That's it! Our wall is still a work in progress. We plan on expanding it and adding more photos. Luckily, it's pretty easy to add things to a gallery wall. Your wall is your canvas, which means you've got a lot of space to work with.
Hopefully, this helps if you've been thinking about adding a gallery wall to your space. Be sure to snap a pic and show us your work!
Until next time…
---
[jetpack_subscription_form]