Summer is in full swing! Beach trips, pool parties, and happy hours are your new daily routine. It's so important to be prepared with your bag of summer essentials. We've compiled our list of "must haves" to help stay cool and ready for whatever this season throws at you.
Sunnies- Ray Ban
Wearing sunglasses is not only for style but also for protection. You have to protect your eyes from the harmful rays of the sun so you might as well be stylish while doing so.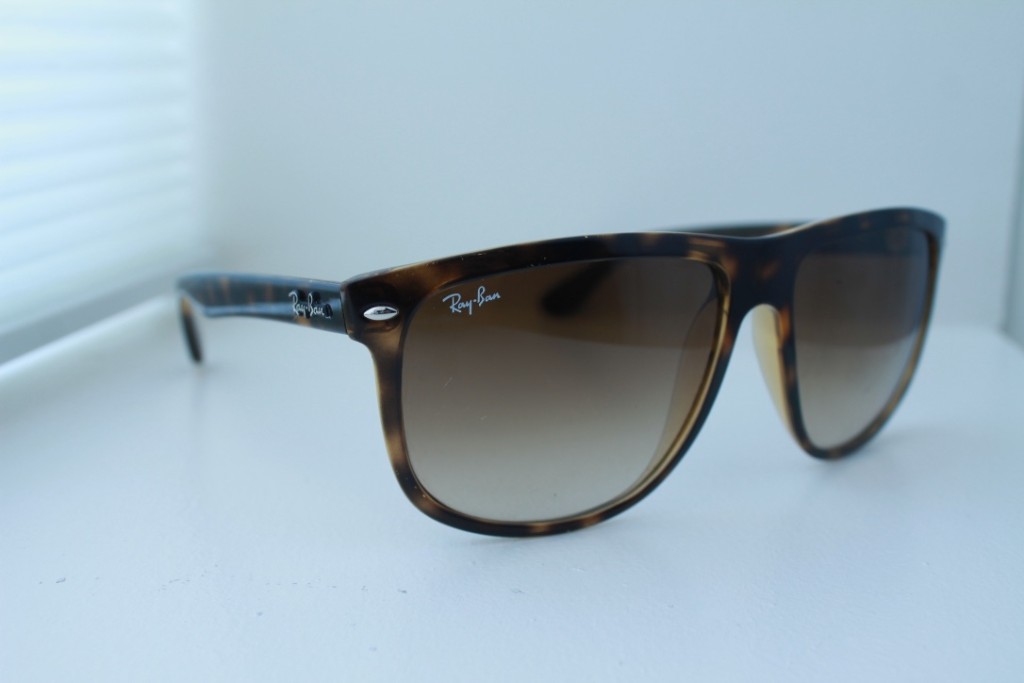 Sun Protection
Sunscreen is a MUST! Everyone wants that beautiful, golden brown skin but don't do it at a cost to your health. UV rays are intense and sunscreen should be your best friend. Don't forget about your face as well! Whether you like the spray or the cream, keep a bottle on hand at all times!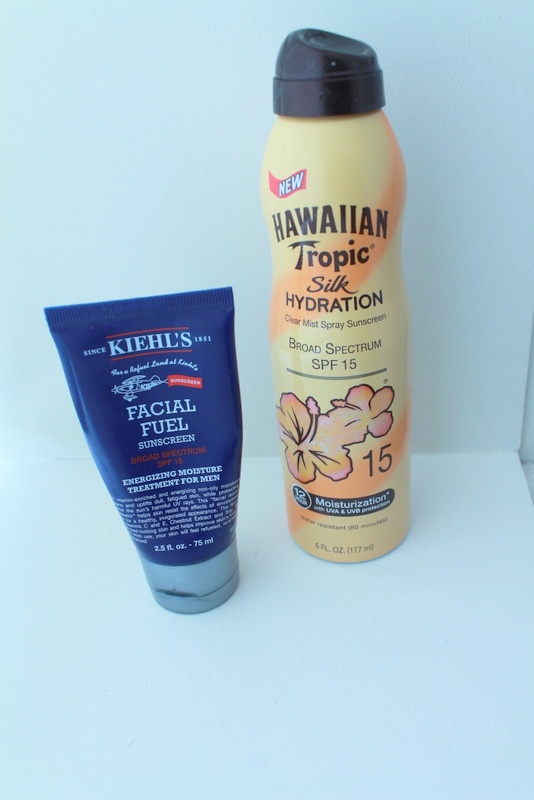 Braided Belt- Target 
Whether you have a colorful pair of shorts or colorful shirt, you want to have some visual variety. Introducing a neutral belt with great texture will break up your outfit and give you that beach inspired look.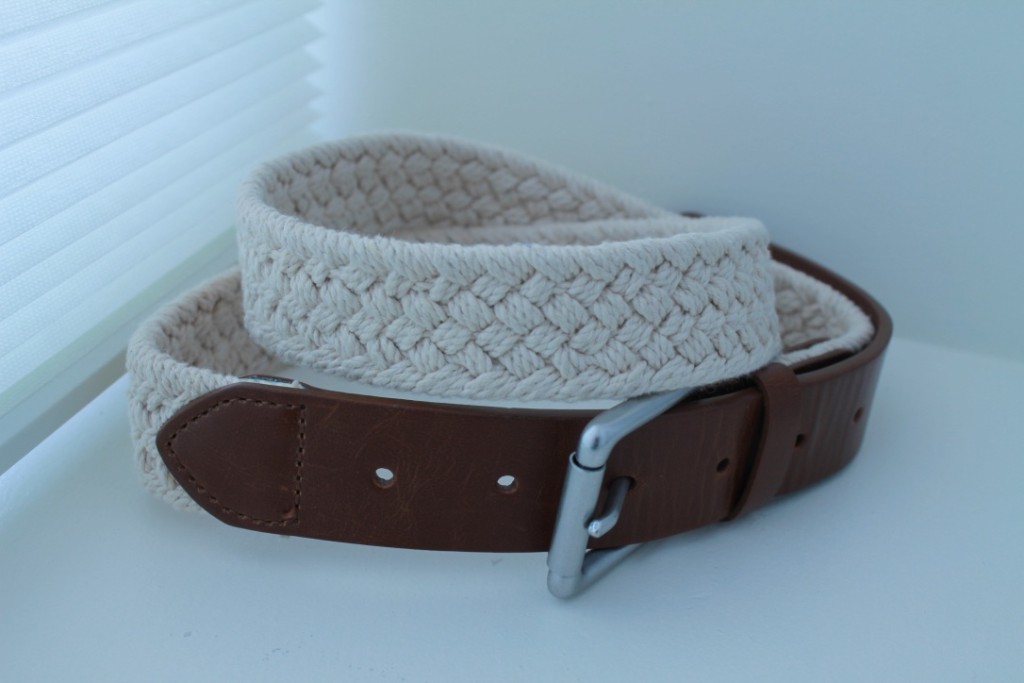 The Knot Bracelet- Kiel James Patrick
When putting together a summer outfit, it is important to play around with accessories. Wearing a watch or a bracelet adds that extra detail without being too flashy. Kiel James Patrick makes an outstanding selection of nautical themed bracelets. These bracelets will help spice up your look without being overly dramatic.
Flip-flops- Rainbow
After keeping your feet pent-up in your oxfords all week, let them free in a pair of flip-flops. Rainbow makes a pair of flip-flops equivalent to walking on pillows. They take a few weeks to break in but once they form to your feet it's like walking on clouds. Oh, did we mention they have a lifetime guarantee?!?
Weekend Bag- Longchamp
Every man needs a great bag for their weekend road trips. Luggage doesn't have to be ugly… Find a bag that maintains its masculinity yet keeps things stylish. This bag should be able to hold all of your essentials for the road. A great find for us was this duffel bag by Longchamp. It fits our outfits, shoes, and so much more. Keep in mind price should not be your main concern. There are so many great bags out there that fit into everyone's budget.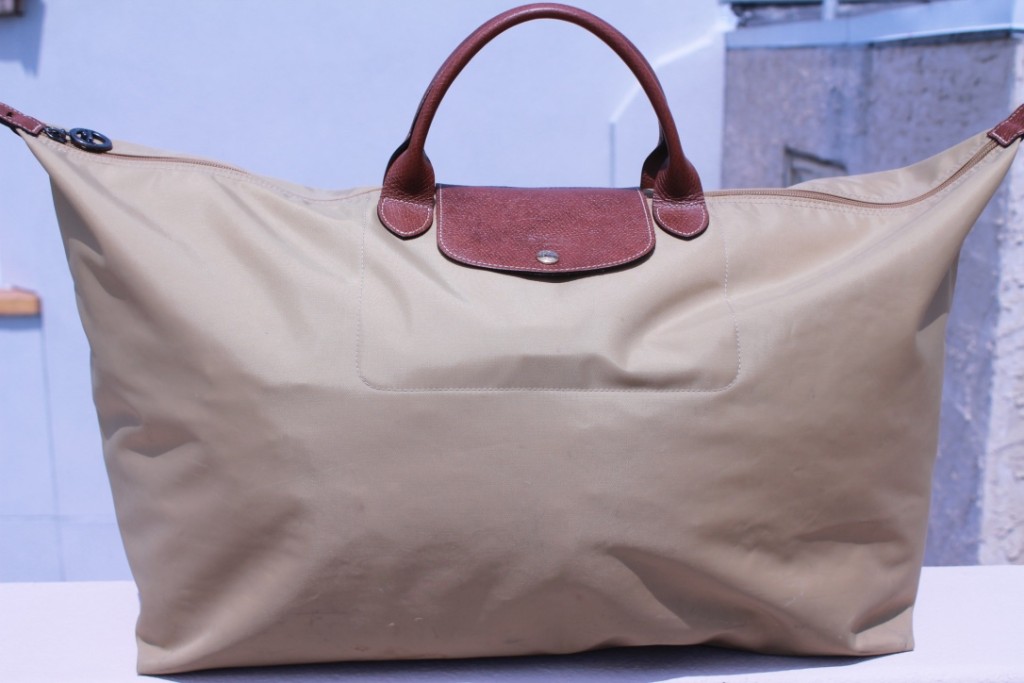 The White Canvas Shoe- Converse 
The white canvas shoe is a great summer essential. Second to the boat shoe, this canvas sneaker is versatile and adds a crisp touch to any outfit.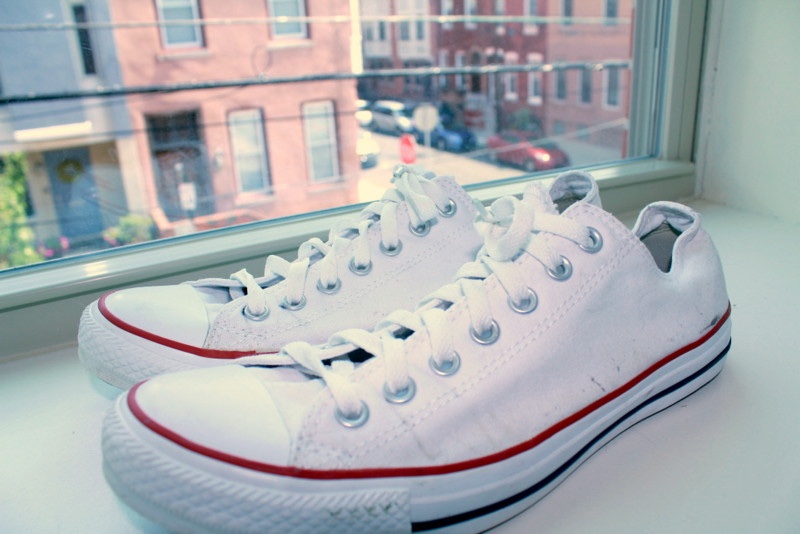 Floral Swim Trunks
This summer season is full of the floral print. Try to incorporate this whimsical print into your swimwear to add an extra twist. We saw this suit at H&M for only $15.00 and had to have it!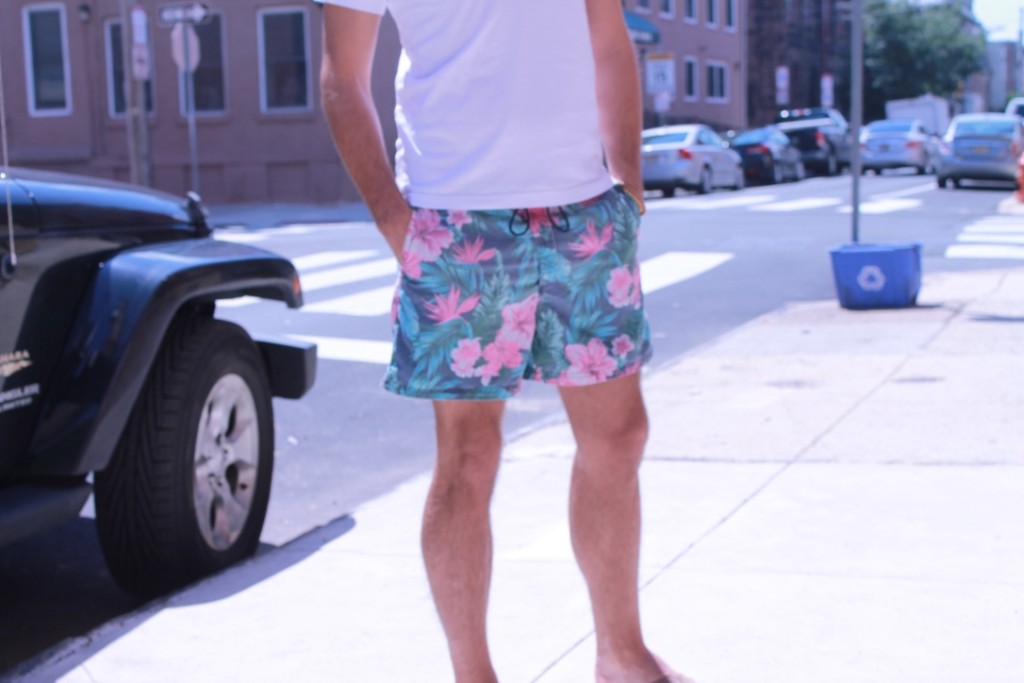 White V-neck- Uniqlo
The white v-neck is a staple in any summer wardrobe. Whether we have a summer picnic or are headed to the beach, we love throwing on a basic v-neck to help keep us cool and stylish.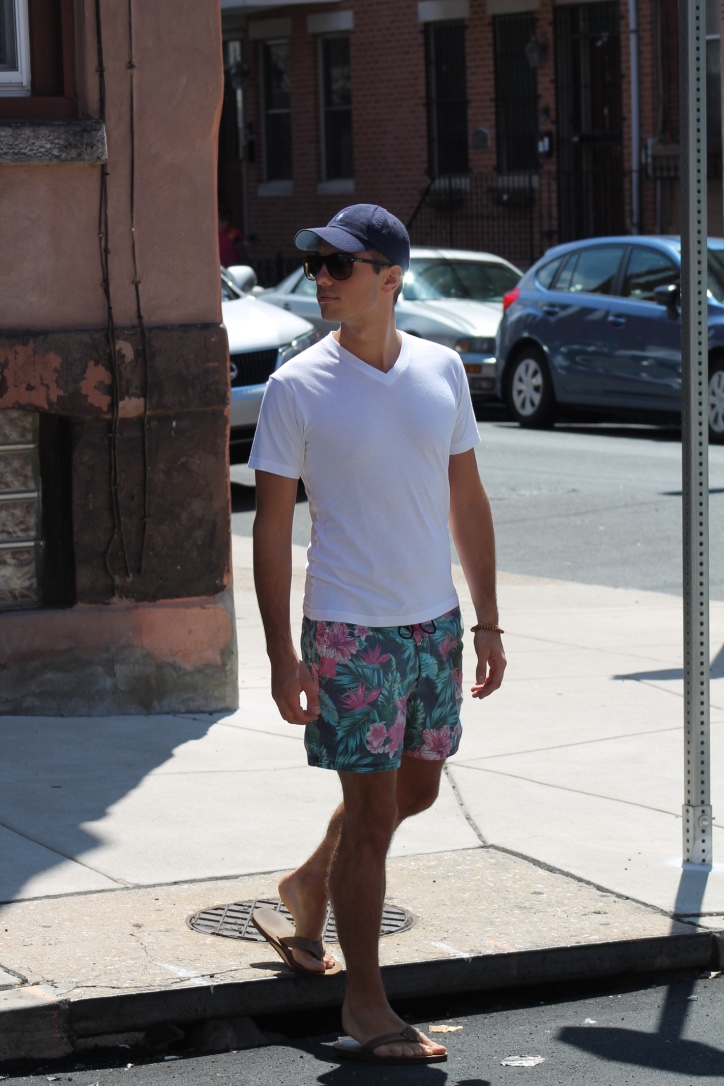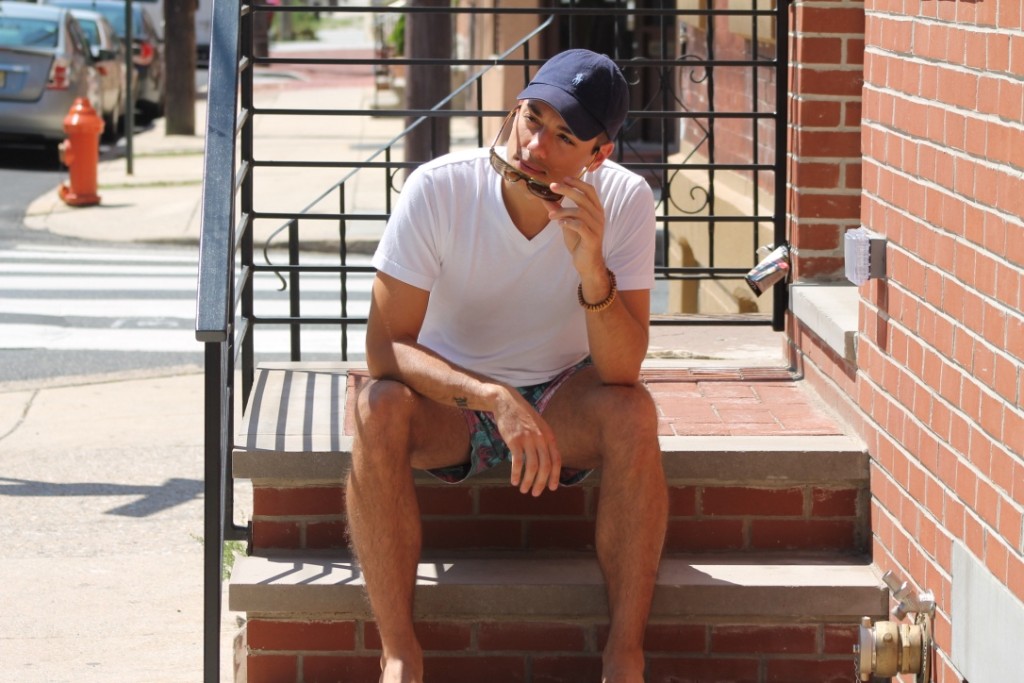 Linen Shirt (J.Crew) and Colorful Shorts (Gap)
Both Alex and I love wearing linen shirts. These shirts are lightweight and extremely comfortable. The one downside is linen wrinkles very easily but the pros outweigh the cons with this one. Colorful shorts are another must have for us. They add an extra twist to any outfit and are versatile enough to wear for any occasion.