Good Morning Everyone! You're awake and ready to take on whatever the day throws at you. Whether you have a big meeting at work or that exam you've been studying for all week, you are ready to conquer it all. However, you can't succeed without first fueling your body. Not everyone has time to whip up a gourmet breakfast in the morning. You like your sleep just as much as we do so you usually hit the snooze once…or twice..okay, maybe three times! Well, we have a breakfast recipe that will keep you energized and won't take more than a few minutes to make. Meet the morning power bowl. This breakfast is packed with antioxidants, vitamins, and carbs to fuel and energize you for the day ahead.
Morning Power Bowl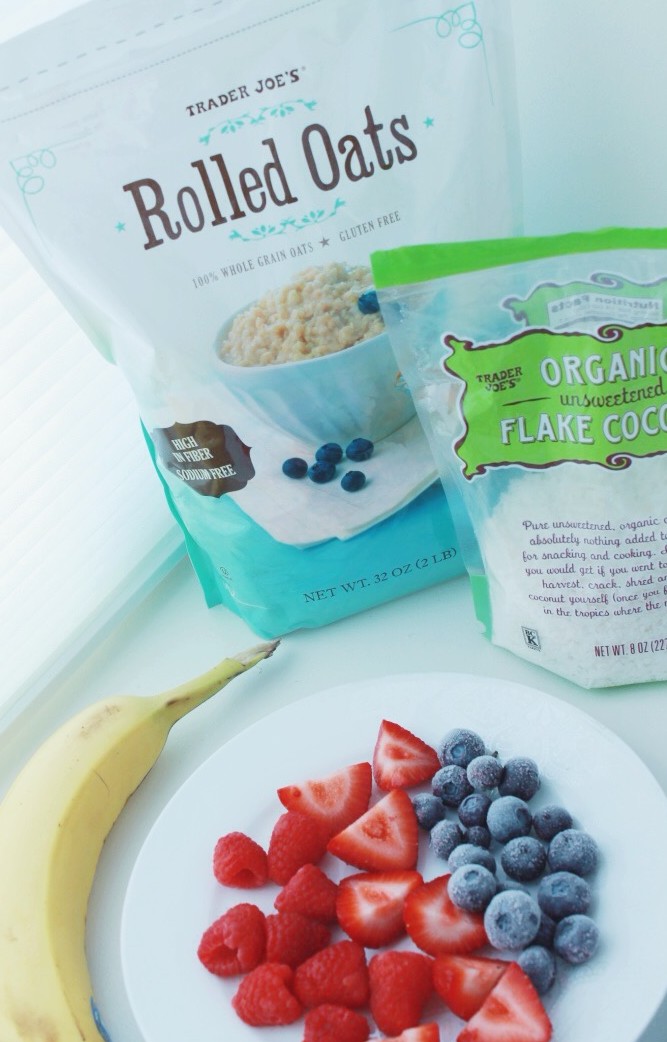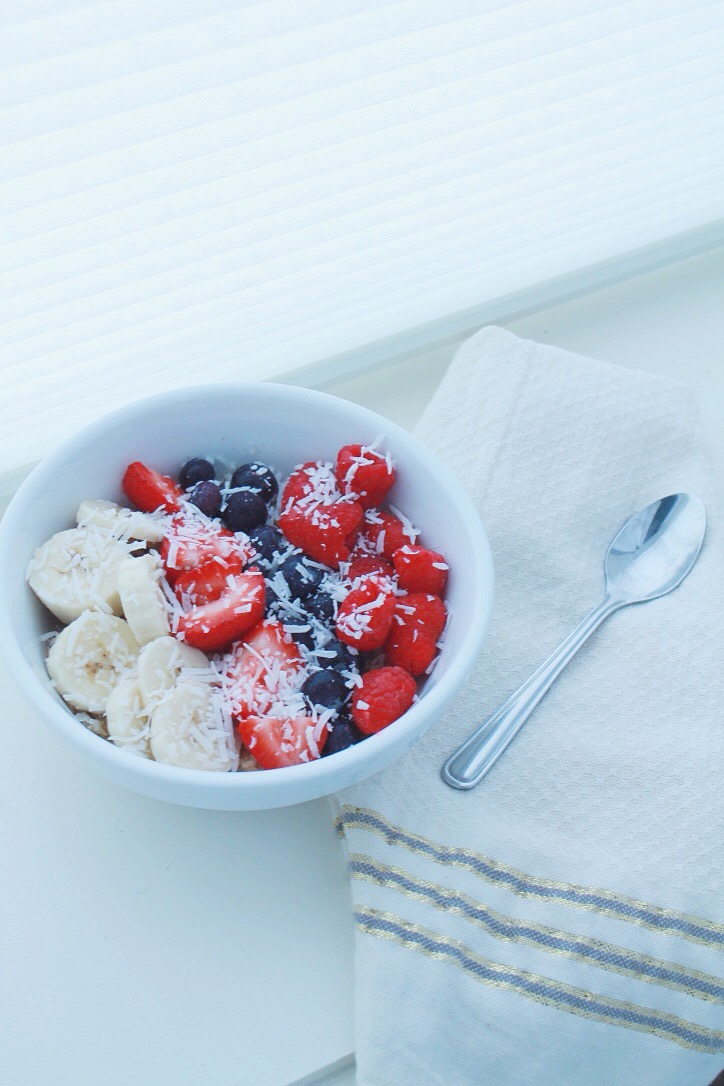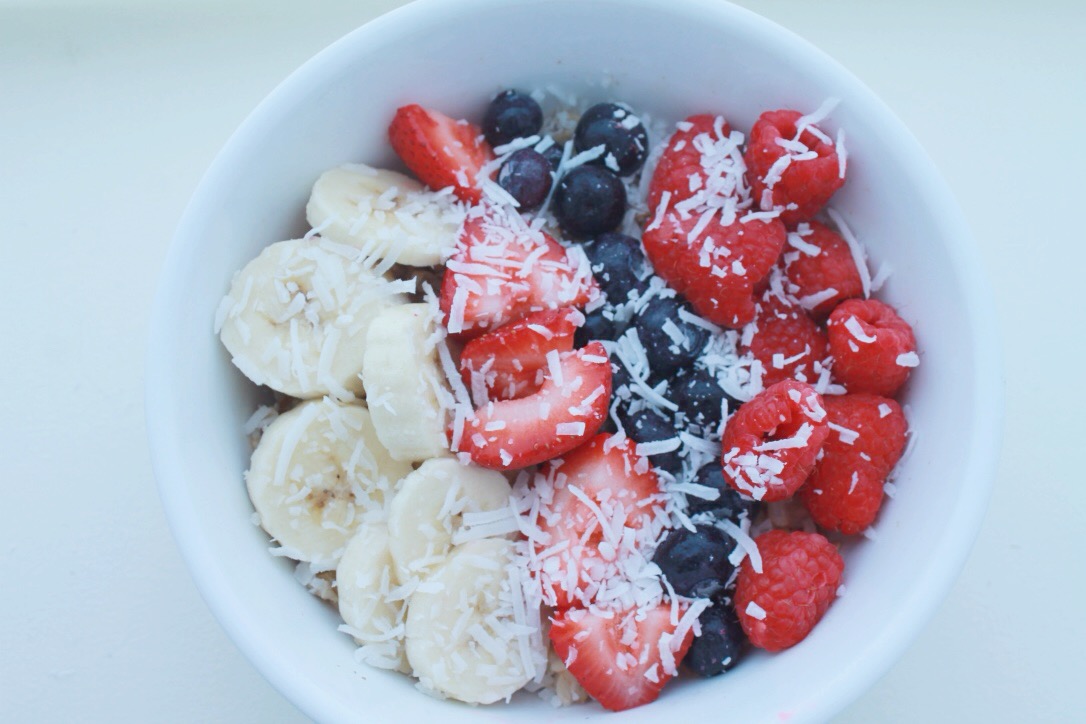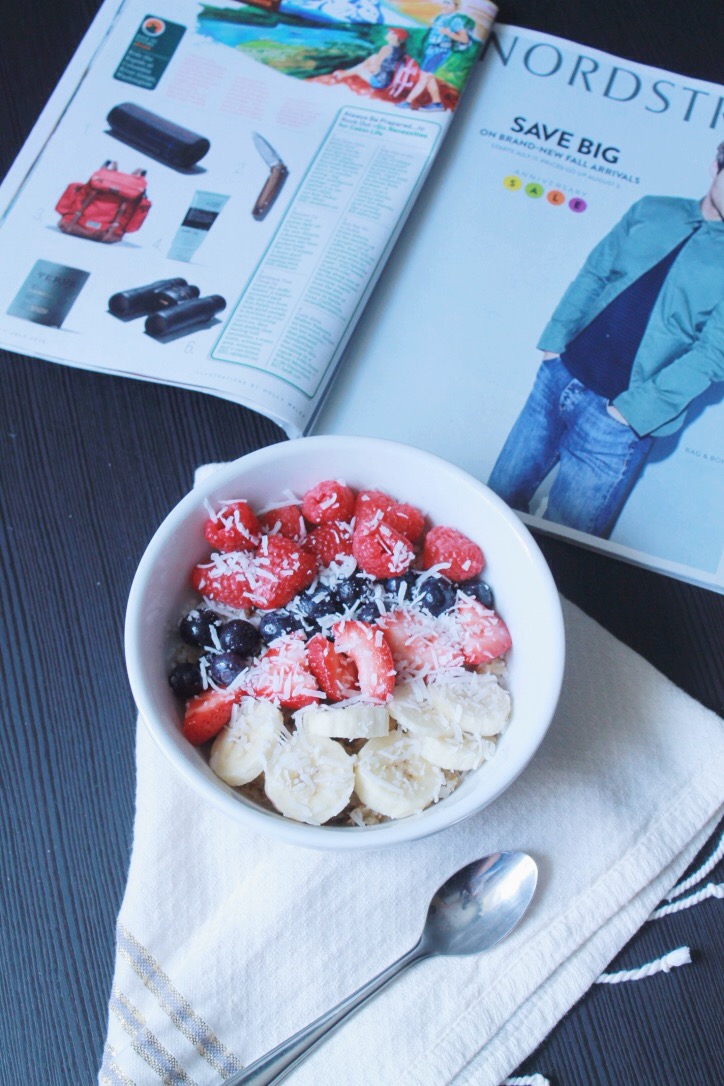 Recipe
1 cup rolled oats
1/2 cup water
1 banana
Handful of blueberries
Handful of raspberries
4 strawberries cut up
Coconut flakes
Add 1 cup of rolled oats to a glass bowl. Pour 1/2 cup of water over the oats and microwave for 2 minutes. Stir the oats and microwave for another 30 seconds. When finished heating, decorate to your heart's desire!
P.S. Don't forget to have your morning cup of coffee to wake up even more! Try a little coconut oil in it for some added sweetness.
Good luck and have a great day!