Magnesi-Om by Moon Juice
We love this supplement so much — and the brand overall. So many amazing products but this one takes the cake for us. If you don't already know, magnesium is key when it comes to sleep and wellness. This powder has 3 forms of magnesium that instantly dissolves in water. It's sweetened with monk fruit and tastes like berries — a nice treat before bed! Shop here.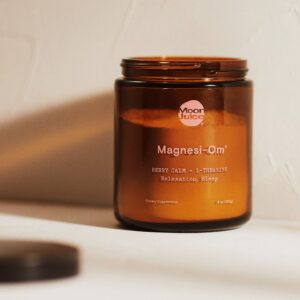 Health by Habit Sleep
If you're looking for something that contains melatonin, this is a great option. It also has magnesium, L-Theanin, GABA, and passionflower. We like that this doesn't make us feel drowsy or groggy the next morning. It's also vegan! Shop here.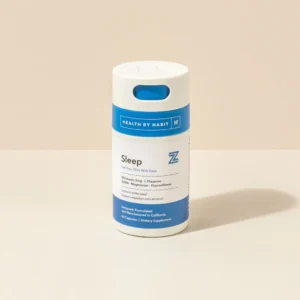 OLLY Goodbye Stress
For the nights where it's really stress making us stay awake, we like to take this one. This has GABA, L-Theanine and a blend of botanicals and nutrients to help with stress and mental tension. These have been so helpful over the past year. Shop here.