When it comes to grooming, luckily most guys have stepped up their routines over the last few years. Obviously, the word that first comes to mind is manscaping. We've all heard that word. As silly as that might sound, it's a real thing that we do take seriously. It's also something that people don't really talk about much. For some reason, people are constantly talking about shaving tips, but what about your body? We think about that just as much as our skin care routine. You know we are all about self-care and your body as a whole, not just one area. Remember, show your skin AND body some love and it will love you back.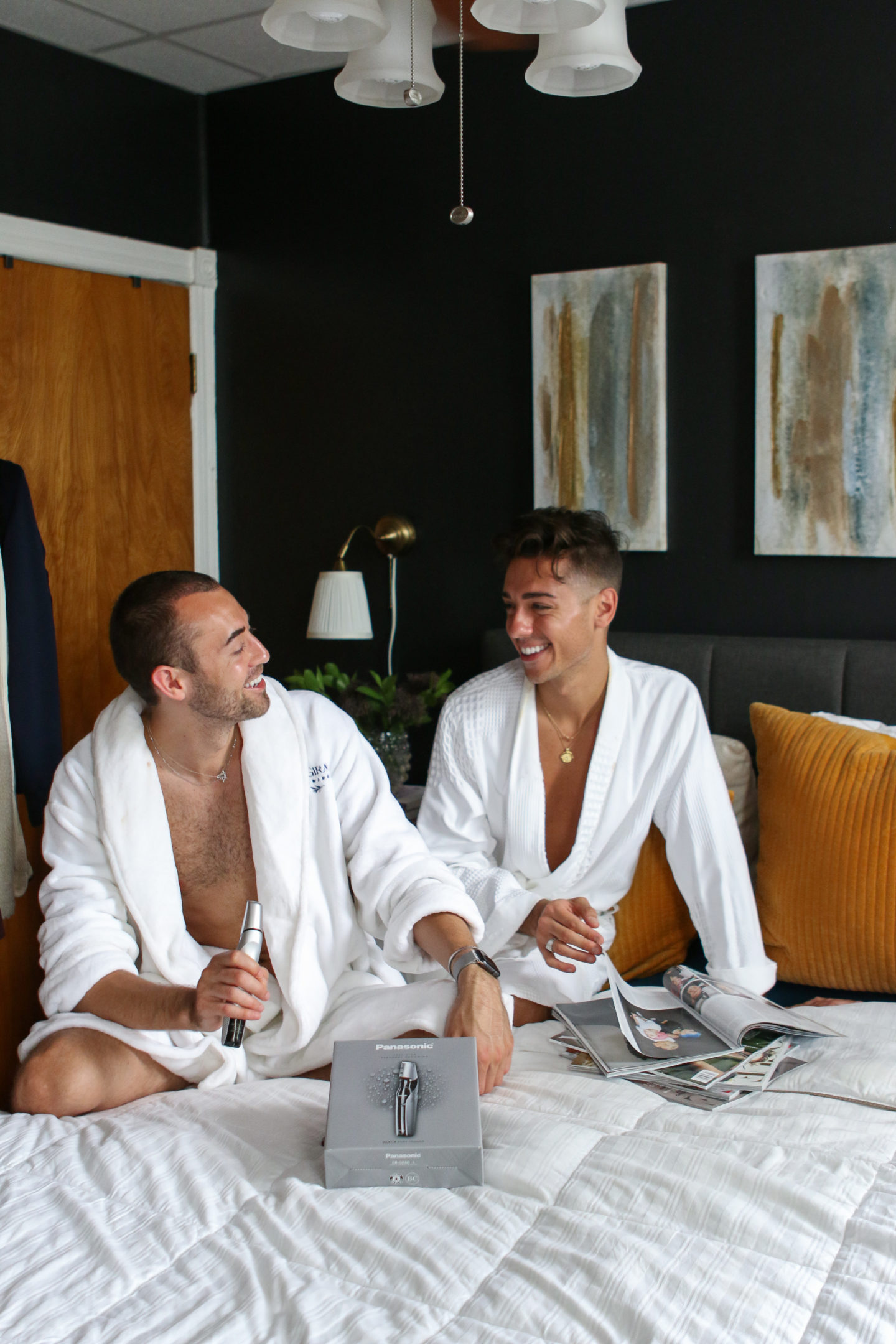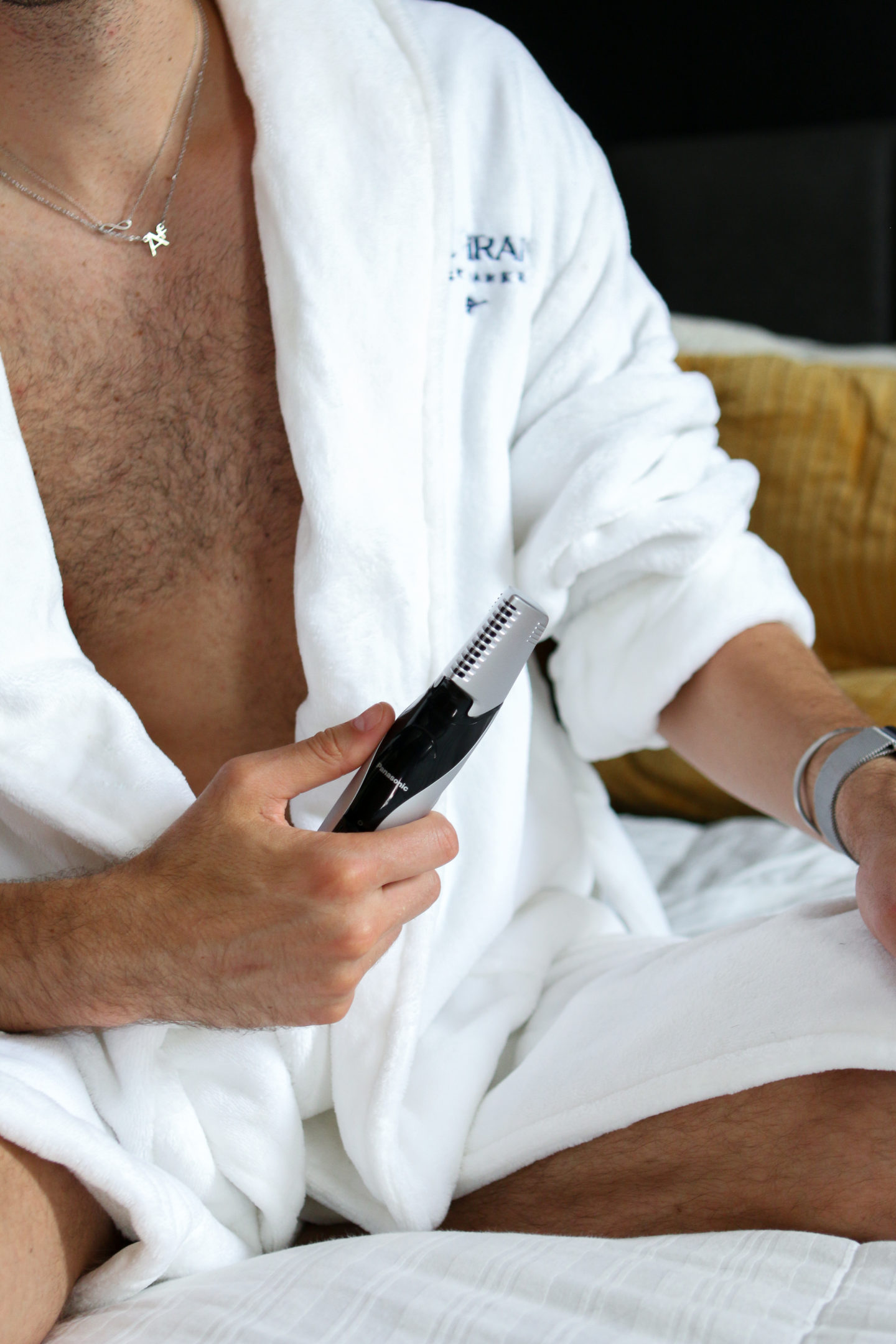 We both go in different directions when it comes to body grooming. Mike doesn't really have much body hair, so it's easy for him. He just has to do minor touch-ups once a week and he's all set. On the other end, Alex does have body hair. He keeps it pretty short by trimming it regularly. Now that summer is officially here, it's become a more consistent routine for the both of us. We have more pool and beach trips scheduled and want to look and feel our best.
Just like with a skin care routine, we have steps for body grooming too. We promise they are easy to follow! No eye rolling, okay. The first thing to think about is the tool. What are you using for grooming? We've been using the Panasonic ER-GK60-S Men's Cordless Electric Body Trimmer for grooming lately. This trimmer comes with three different attachments, so we can achieve any length we want. It's also waterproof so it's super easy to use in the shower with shaving gel or foam. Though we do like to start outside of the shower to make things easier. We use whichever attachment we're feeling and trim away. Once we get it to the length we want, we move into the shower to finish up. This is best for the delicate areas because we all need to be careful when it comes to all of that. Using water and shaving gel makes it a lot easier. Also, the warm water helps relax your hair to ensure you get a smoother shave.
After we're done trimming, we always moisturize. This is super important. We truly can't stress this enough. Moisturizing after you're done shaving helps soothe your skin and prevent redness and irritation. We've all been there and it's TERRIBLE. We avoid that now by sticking to a routine. This is even more important for those with sensitive skin (insert Alex here!). Just remember to love your skin and it will love you back.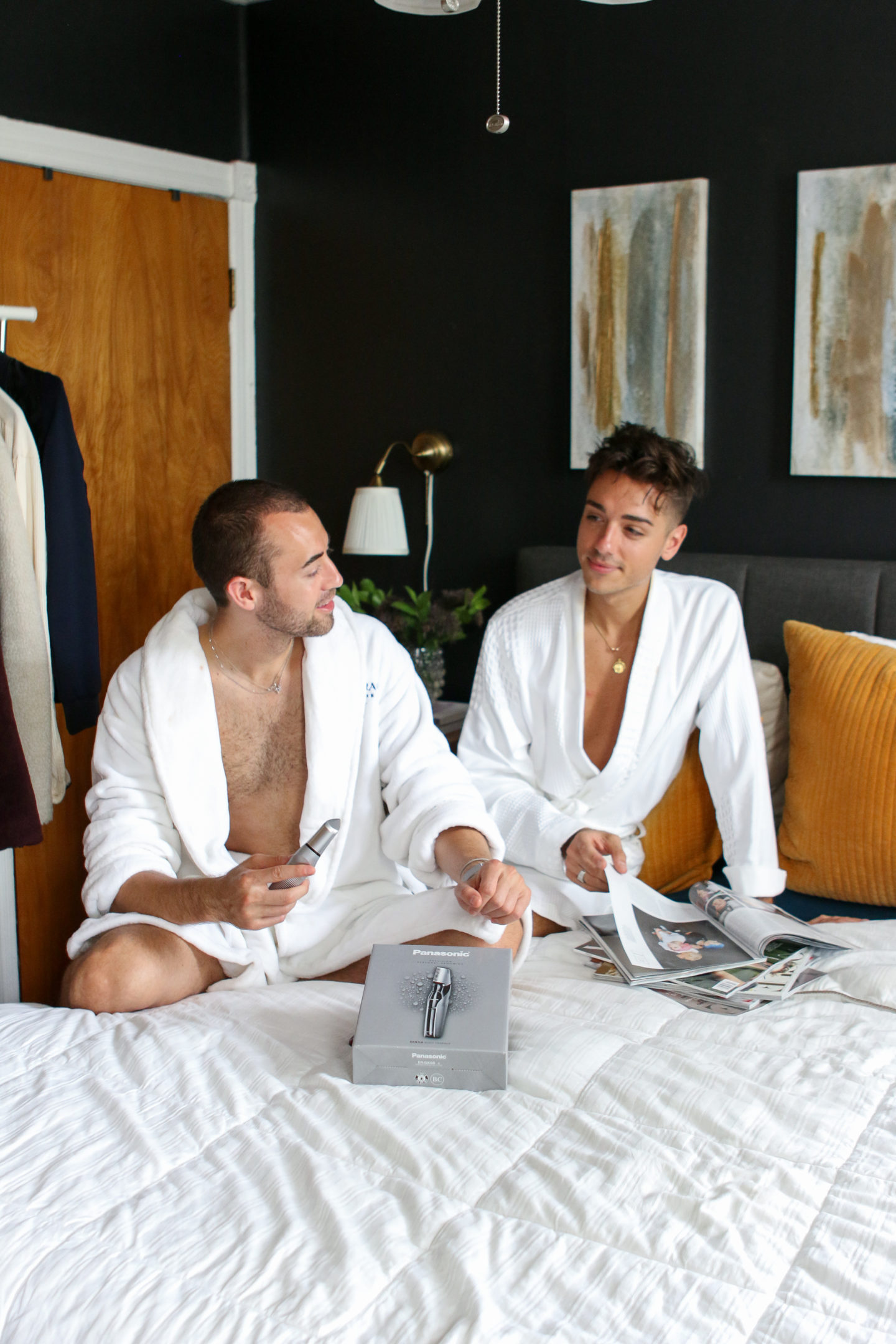 ---
IN PARTNERSHIP WITH PANASONIC.
AS ALWAYS, ALL OPINIONS AND THOUGHTS ARE OUR OWN.