Coffee is a huge part of our daily routine. No shocker there if you follow us on Instagram. Whipping up a morning latte is one of the first things we do when we wake up. For us, it's more than just the caffeine fix. As silly as it might sound to some, it's an experience for us. If you're an avid reader of the blog, you've read that line before. We carry that idea with us in most things we do. We like to take in whatever we're doing as a full experience.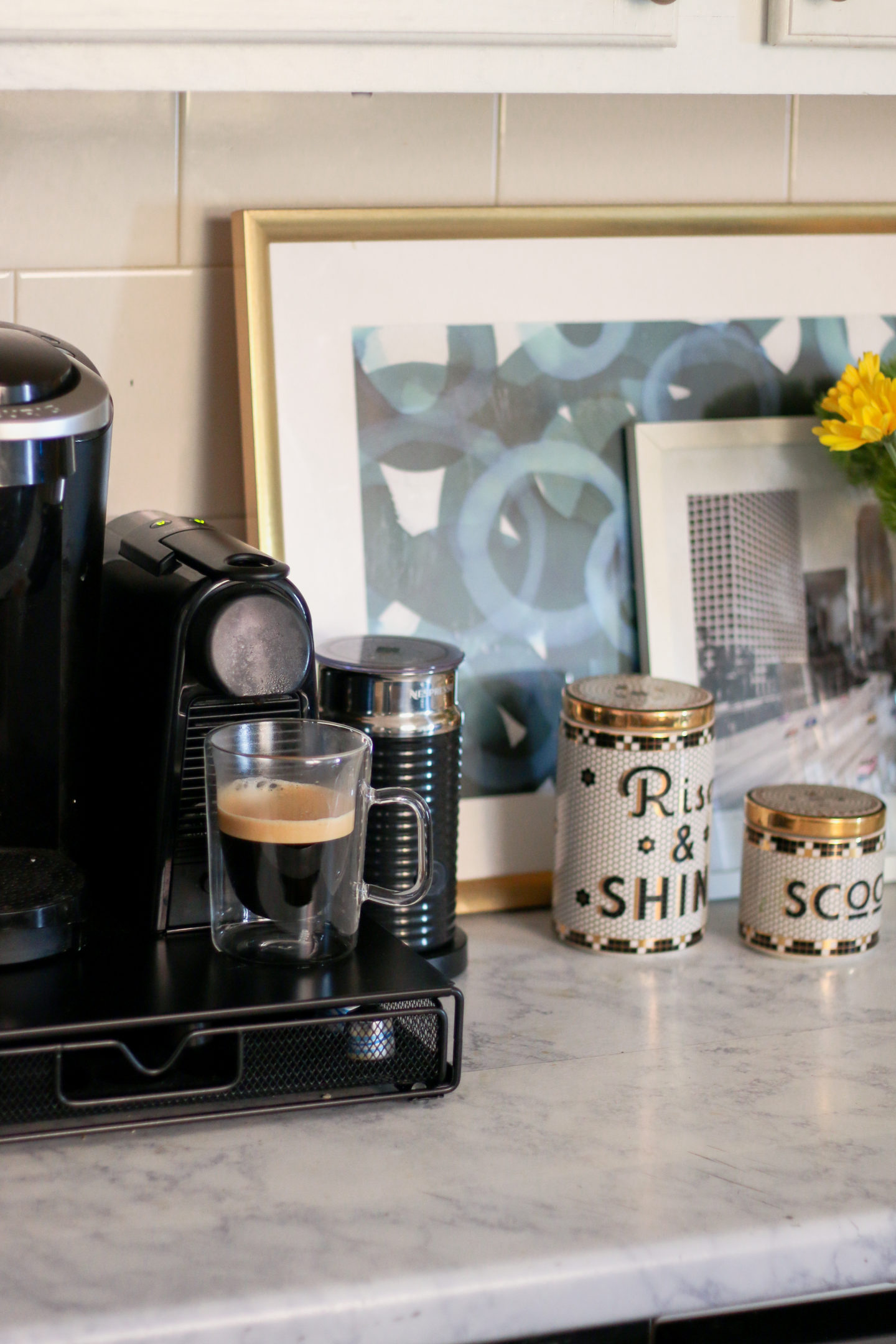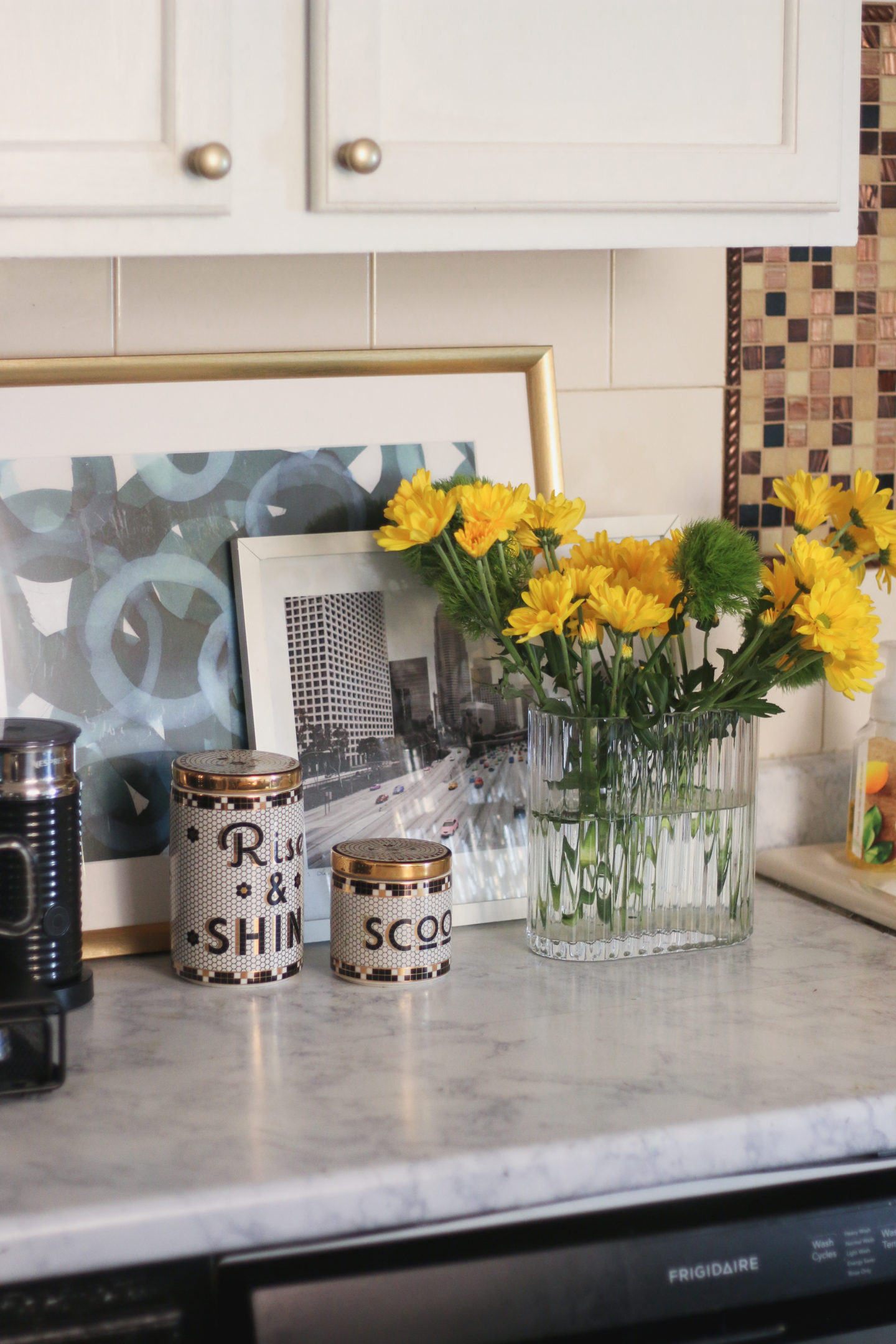 When it comes to coffee, we've created a designated area that serves as our mini at-home coffee shop. The biggest game changer to this space was the addition of our Nespresso machine. We truly can't get enough of this thing. We have the Nespresso Essenza Mini. We also have the milk frother to go along with the machine — which can be purchased as a bundle. This has allowed us to make coffee shop quality drinks at the fraction of the cost. Plus, it's so much easier than running out in the morning. We did keep our Keurig machine in case we're in the mood for a simple coffee. It's also good to have on hand when we have guests over.
Since we have the Nespresso machine, we have a ton of pods. Pro tip: order them on Amazon. SO much cheaper! That's actually the same place we ordered the rack that holds all of them in place. We also get so many questions about this when someone sees it on Instagram stories. It's slim and wide enough for both machines to easily fit.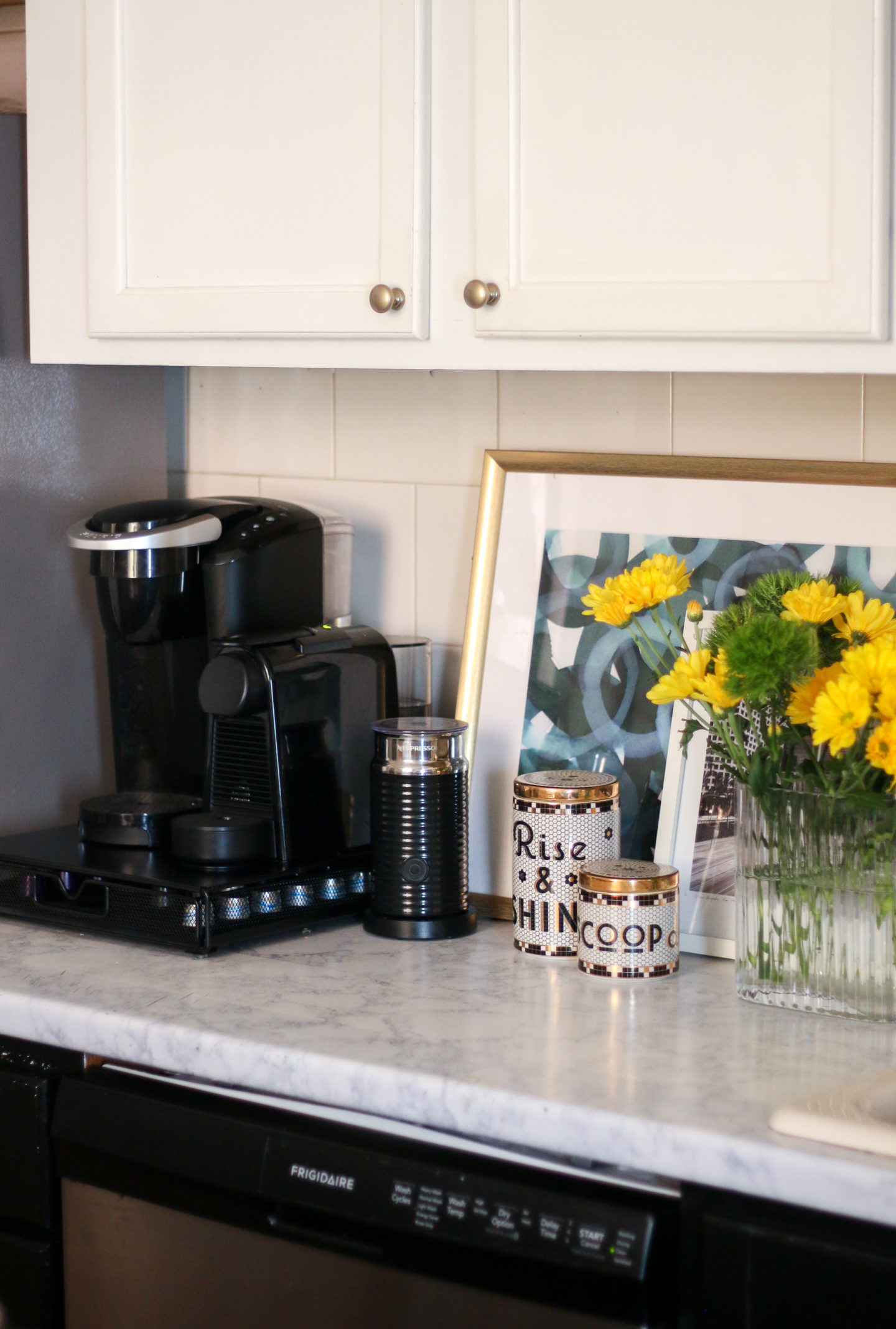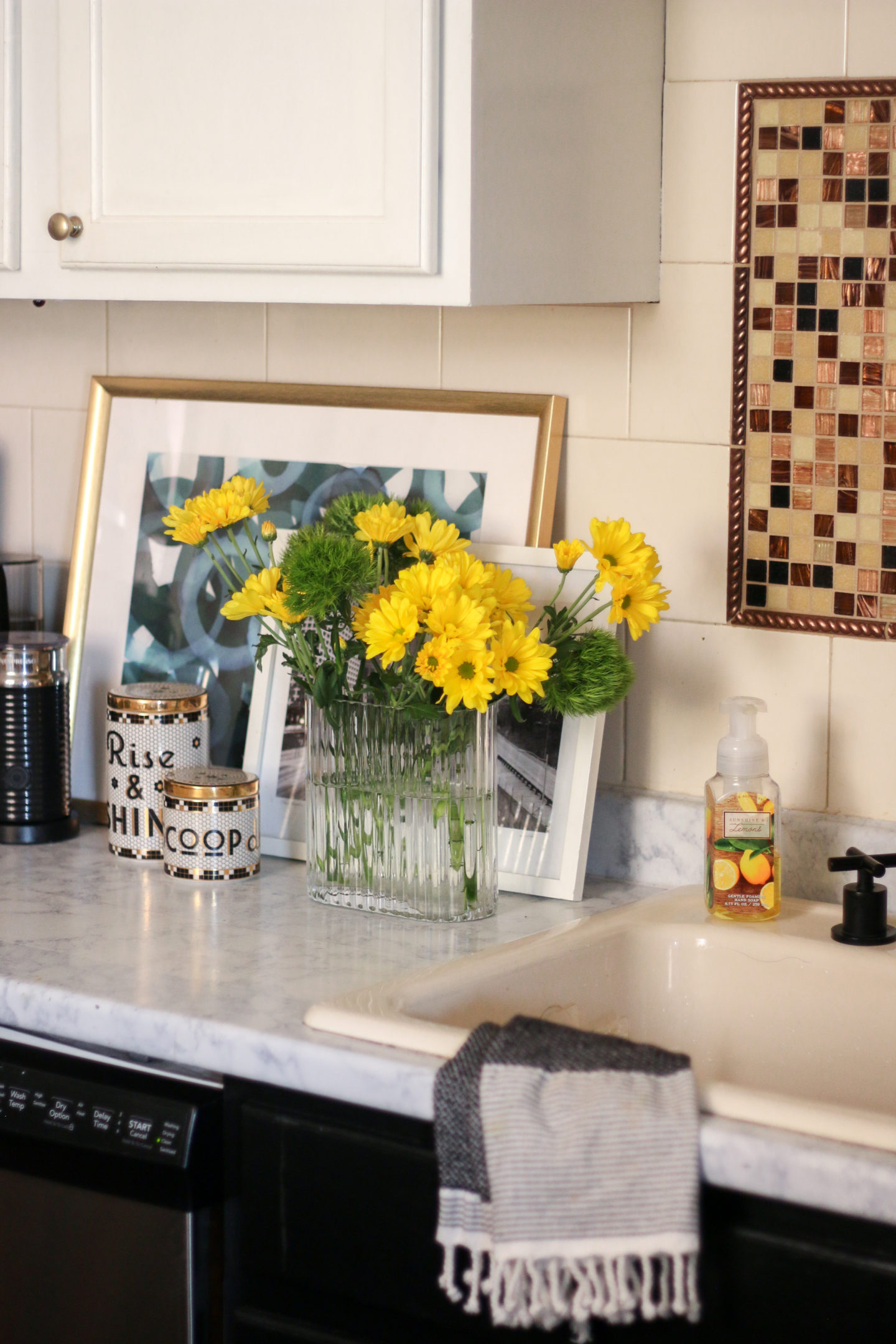 Right next to the coffee machines, we added two bistro canisters from Anthropologie. We have two different sizes to add some dimension. Not only are they cute, but also serve a purpose. We keep our Keurig pods in the large one and extra Nespresso pods in the smaller canister. We actually just ordered the largest canister the other day to add to the space.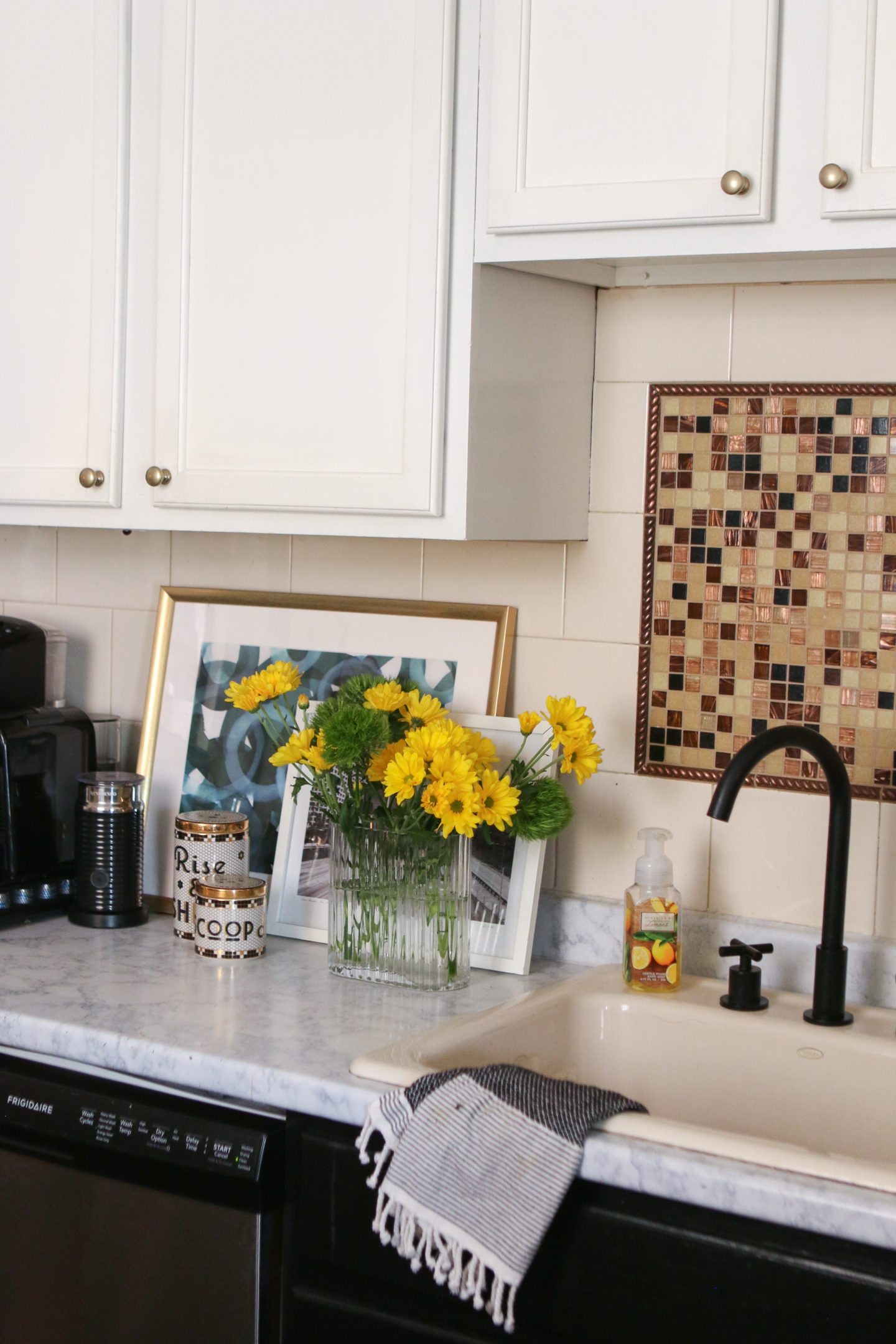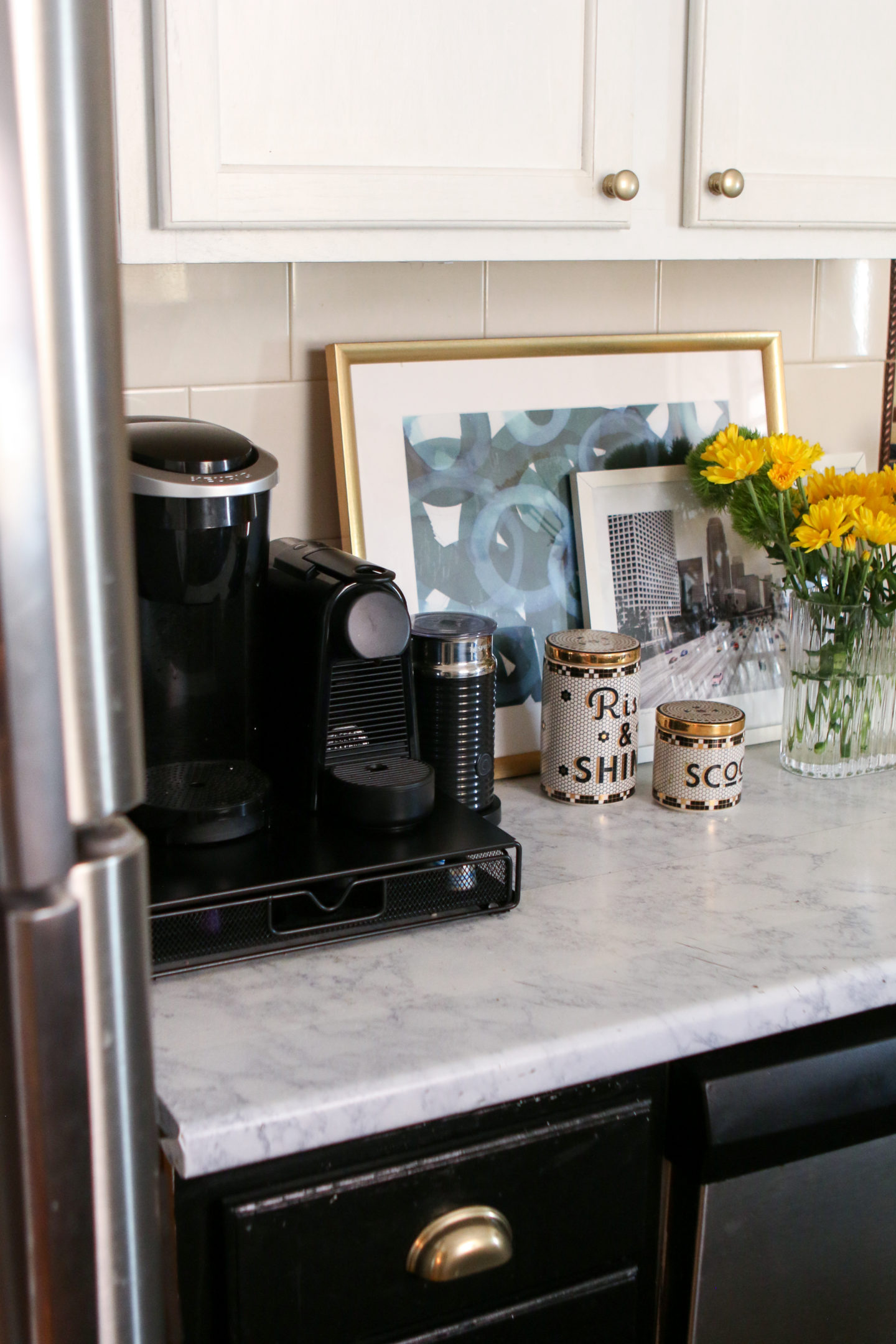 The last two pieces we have in this space serve as decor elements. We love leaning artwork against walls, especially in the kitchen. For some reason, art is never considered high on the list when it comes to this room. We totally disagree. Adding a beautiful print or painting only elevates the space. This, along with fresh flowers, finishes off the coffee bar. Side note: we buy fresh flowers every Tuesday when we make our weekly Trader Joe's trip — another thing you can see on Instagram.
So what do you think? Do you have a coffee bar set up in your home? Let us know in the comments below! Until next time…