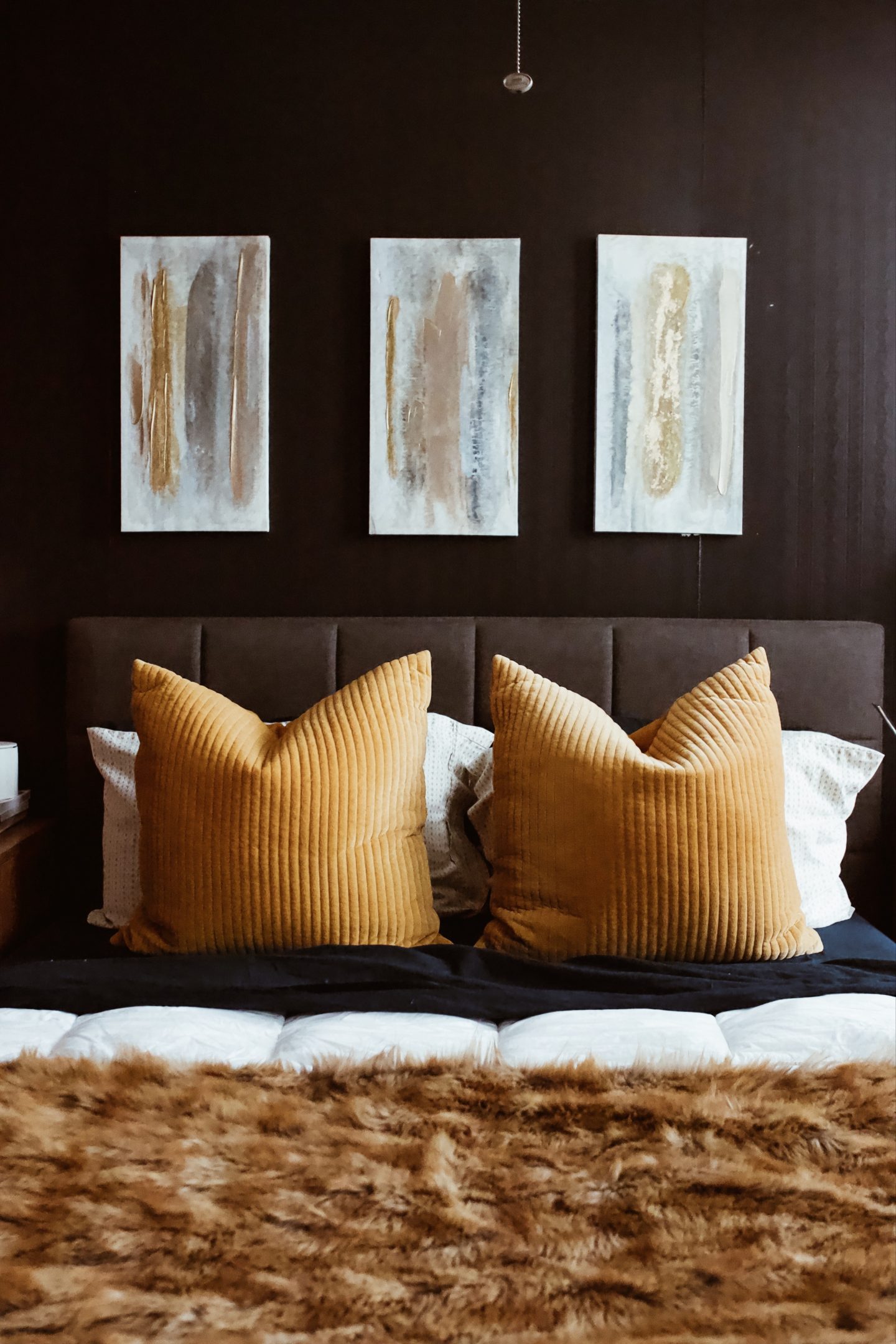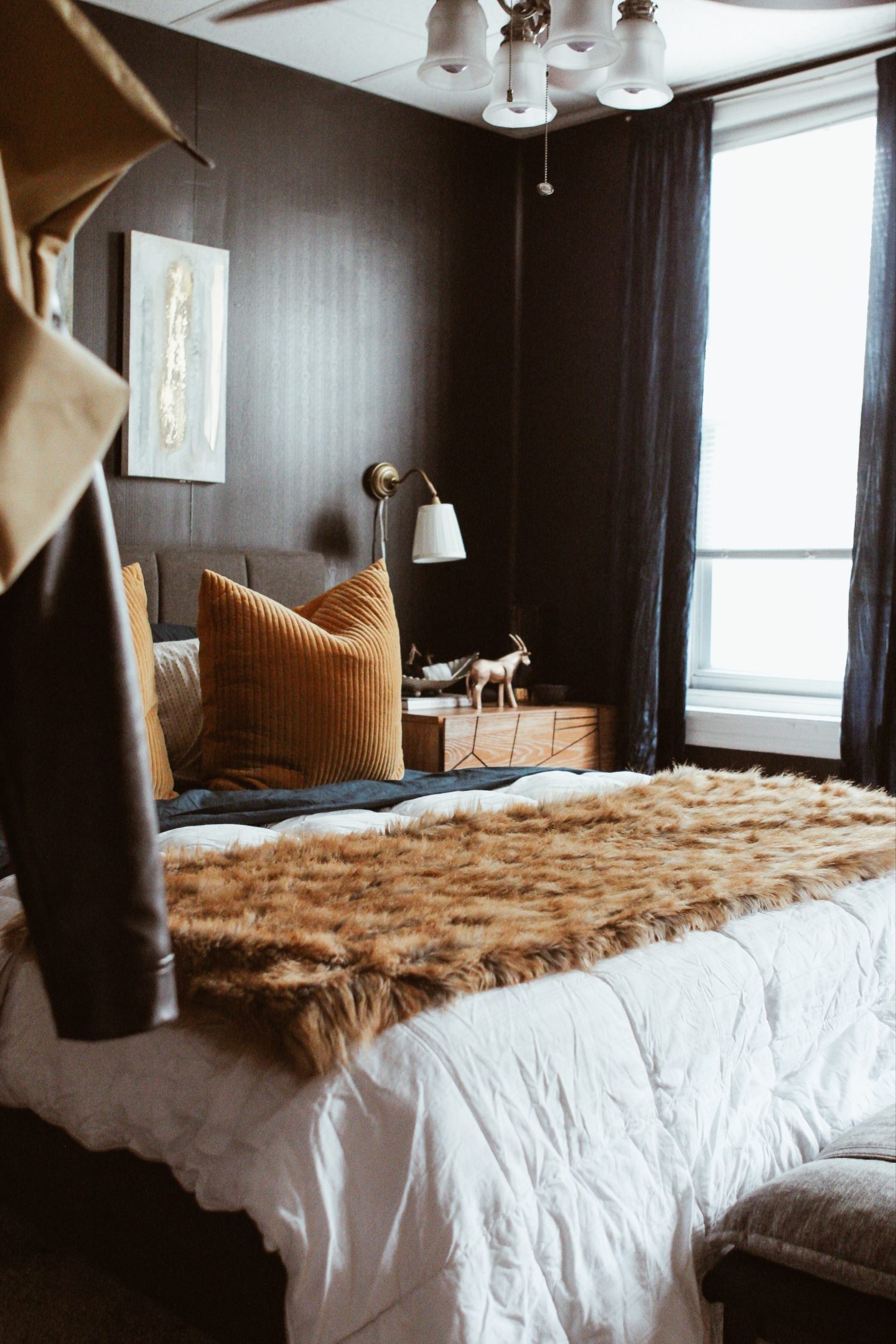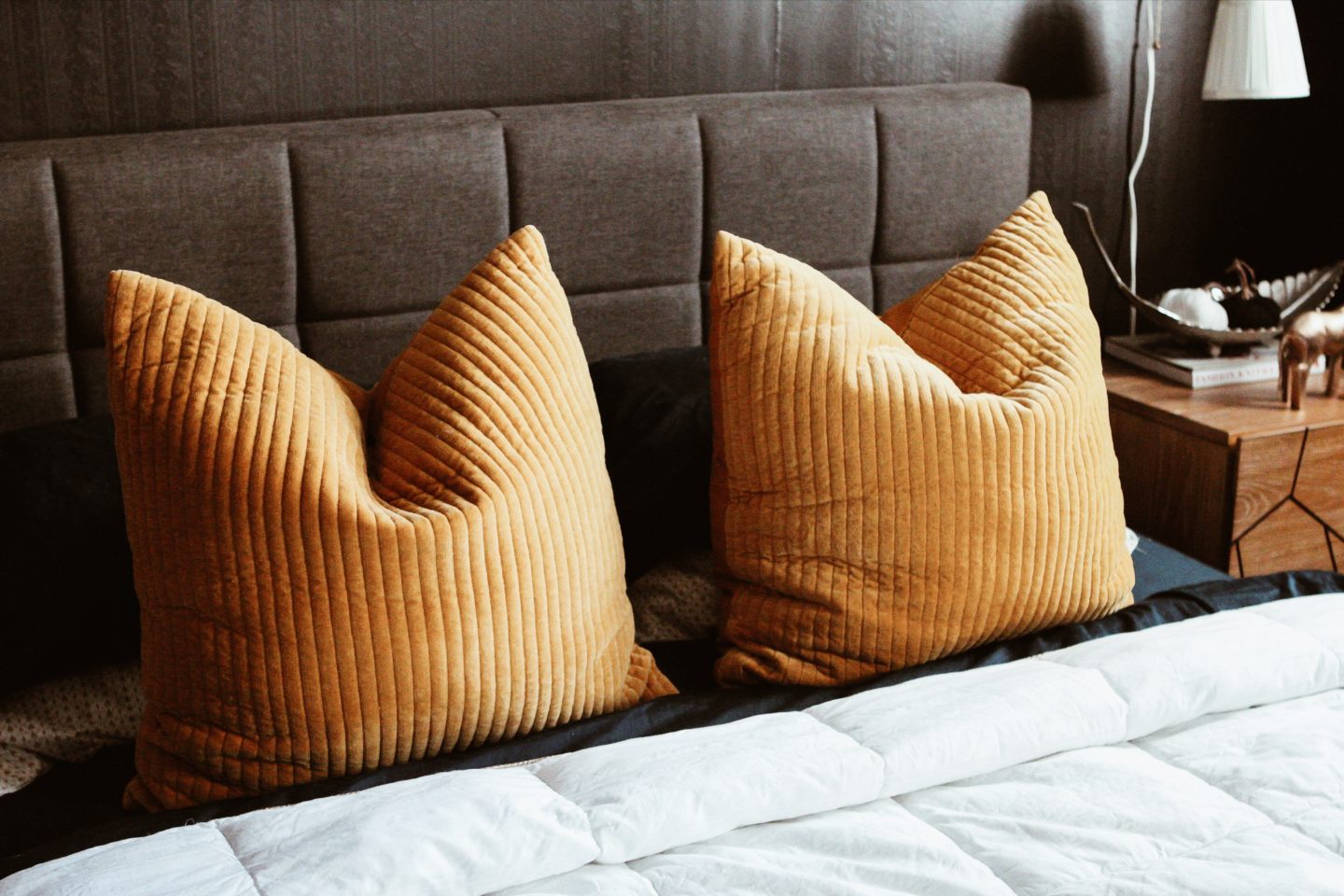 As most of you guys already know, our bedroom has been the never-ending project for us. Aside from our problem of always wanting to change things, we just couldn't quite figure out the vibe we wanted. When we first designed the room, we went for a super light and airy space. You can see the photos here. We honestly really did like the space. But we always had this dream of a dark room — something super comfy and cozy. Yes, we know what you are thinking. Dark colors make the room feel smaller. WRONG. We totally disagree with that statement. If you choose the right color and bring in the right pieces, it can actually create the coziest space. We wanted that exact feeling. We partnered with Joss & Main to help bring this bedroom refresh to life.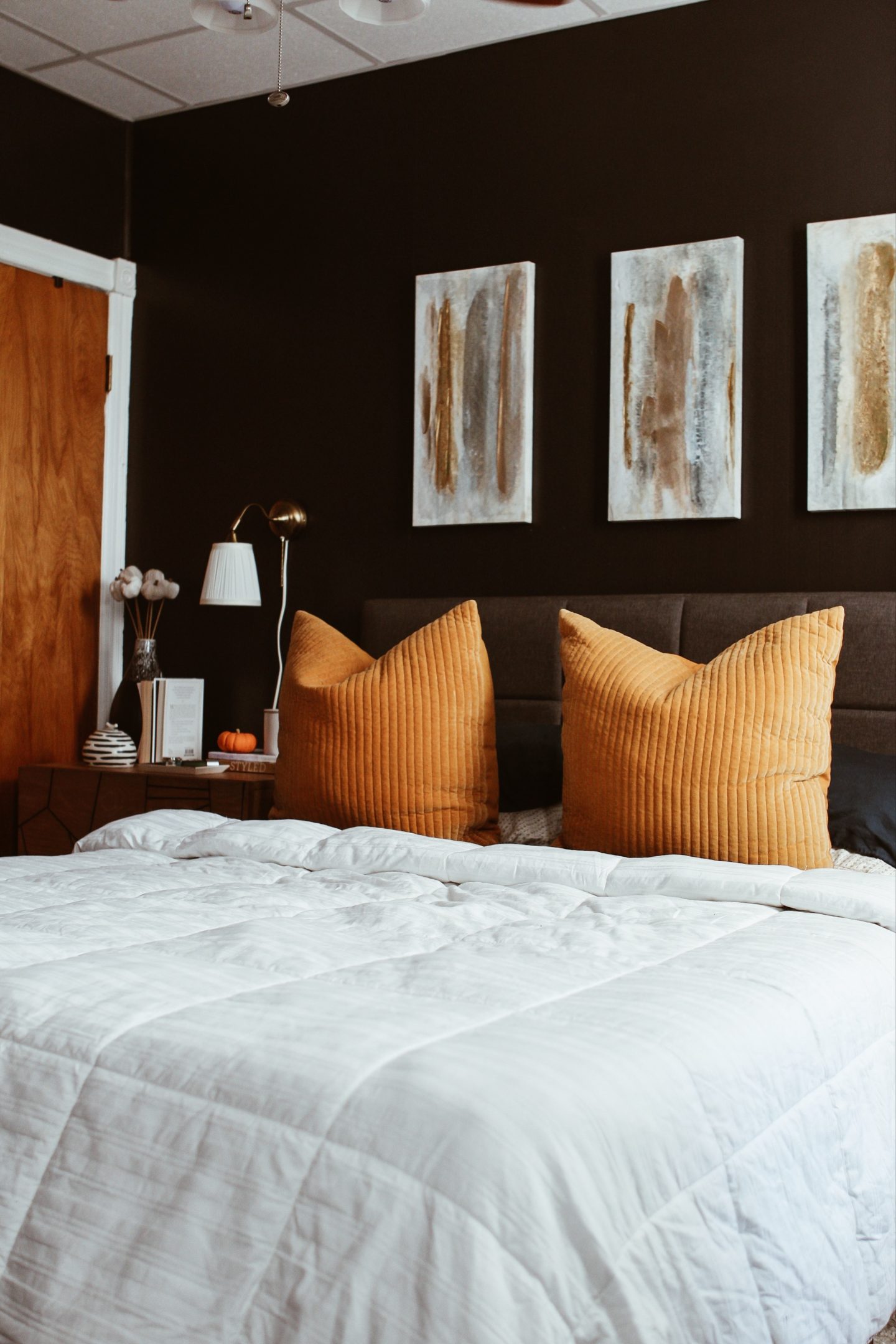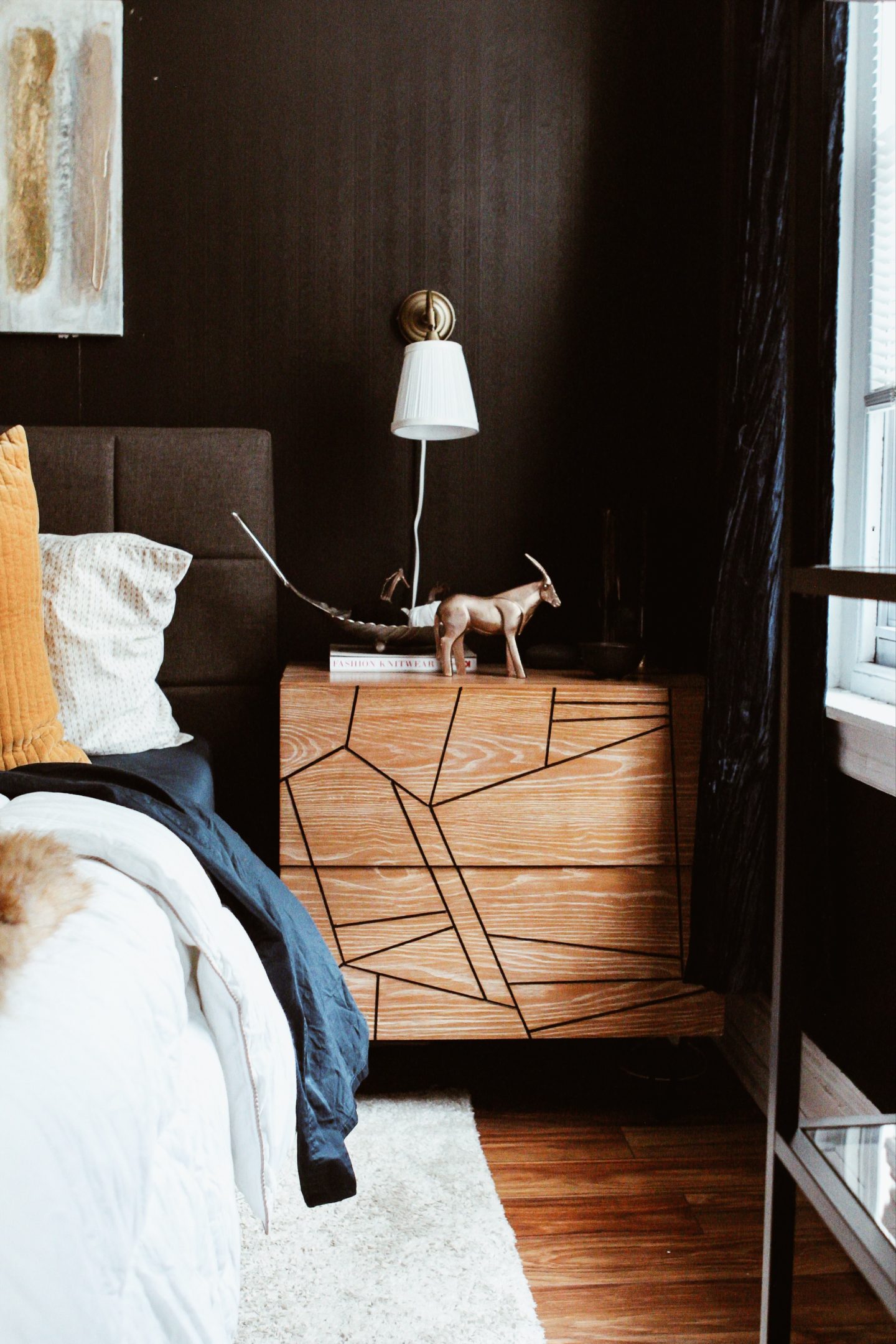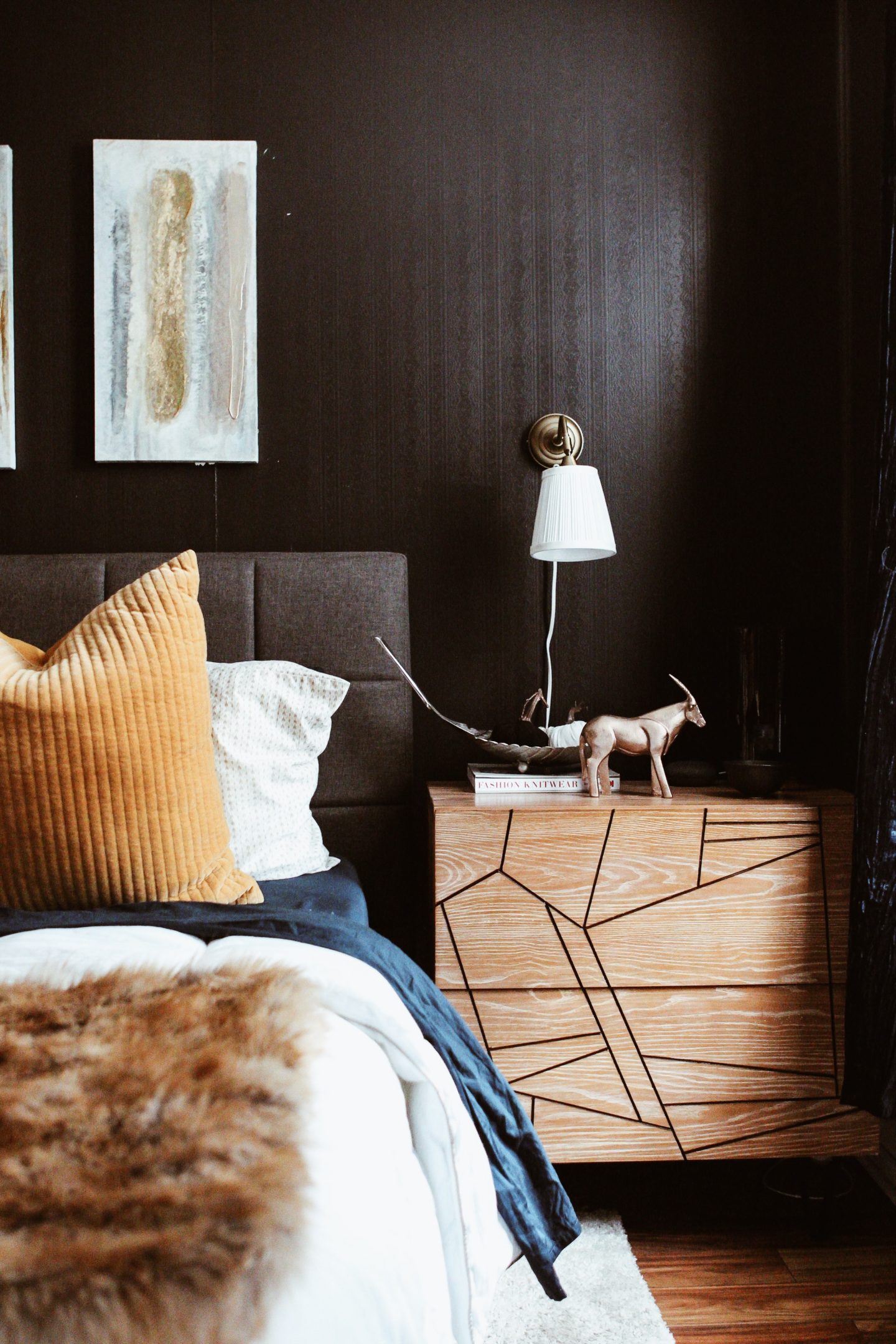 We decided to go with a deep black. When the light hits the walls, it does look a bit lighter — which is a good thing. We have two large windows so the room gets a decent amount of natural light. We used to have copper hourglass side tables on each side of the bed. We knew we needed a different color and material. Plus, we were in desperate need of actual drawers. We felt like the table was crammed with the lamp and decor pieces. We decided to go with a wood, two drawer nightstand with geometric detailing. Honestly, our dream nightstand. The drawers are so deep and the color is perfect for the dark walls.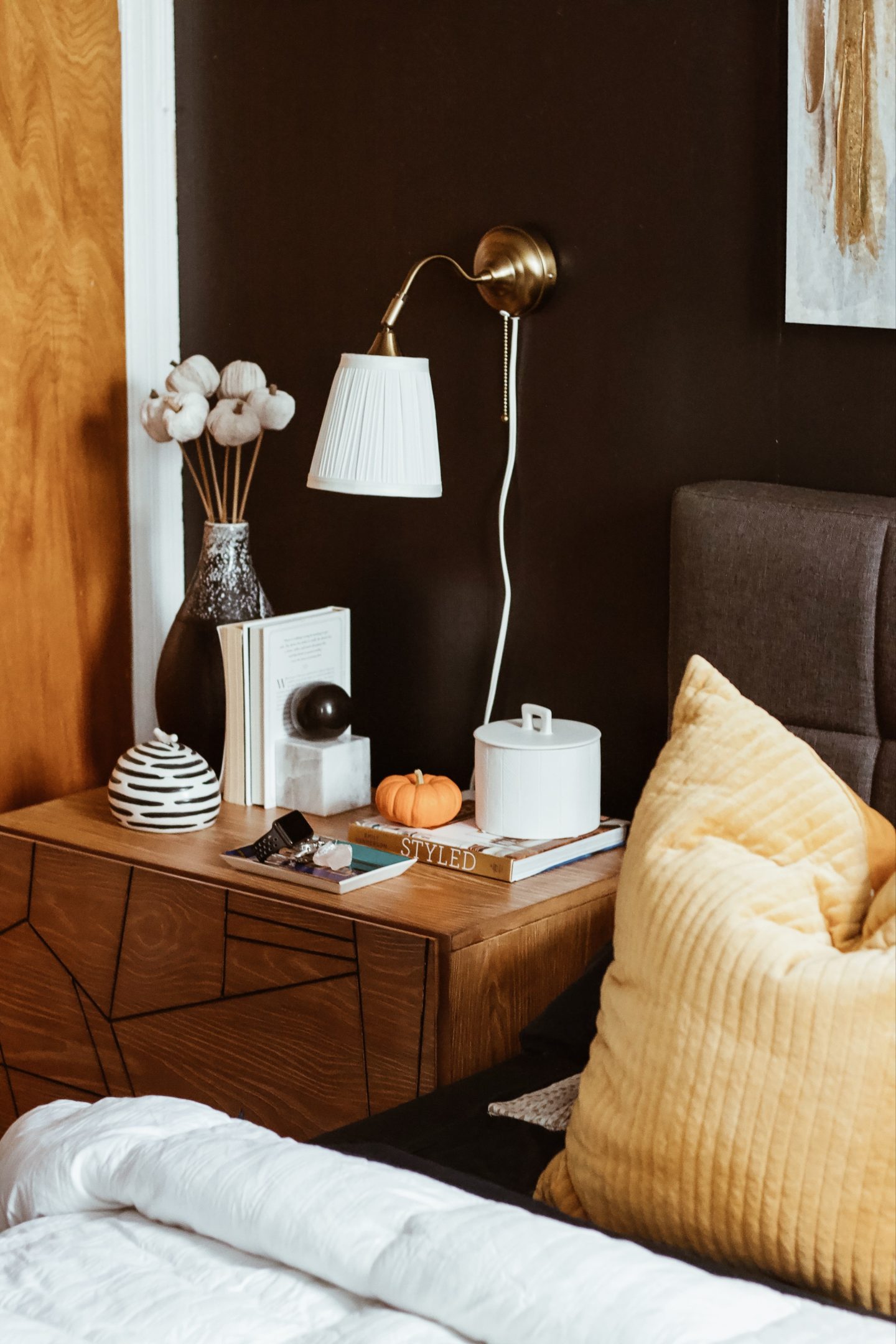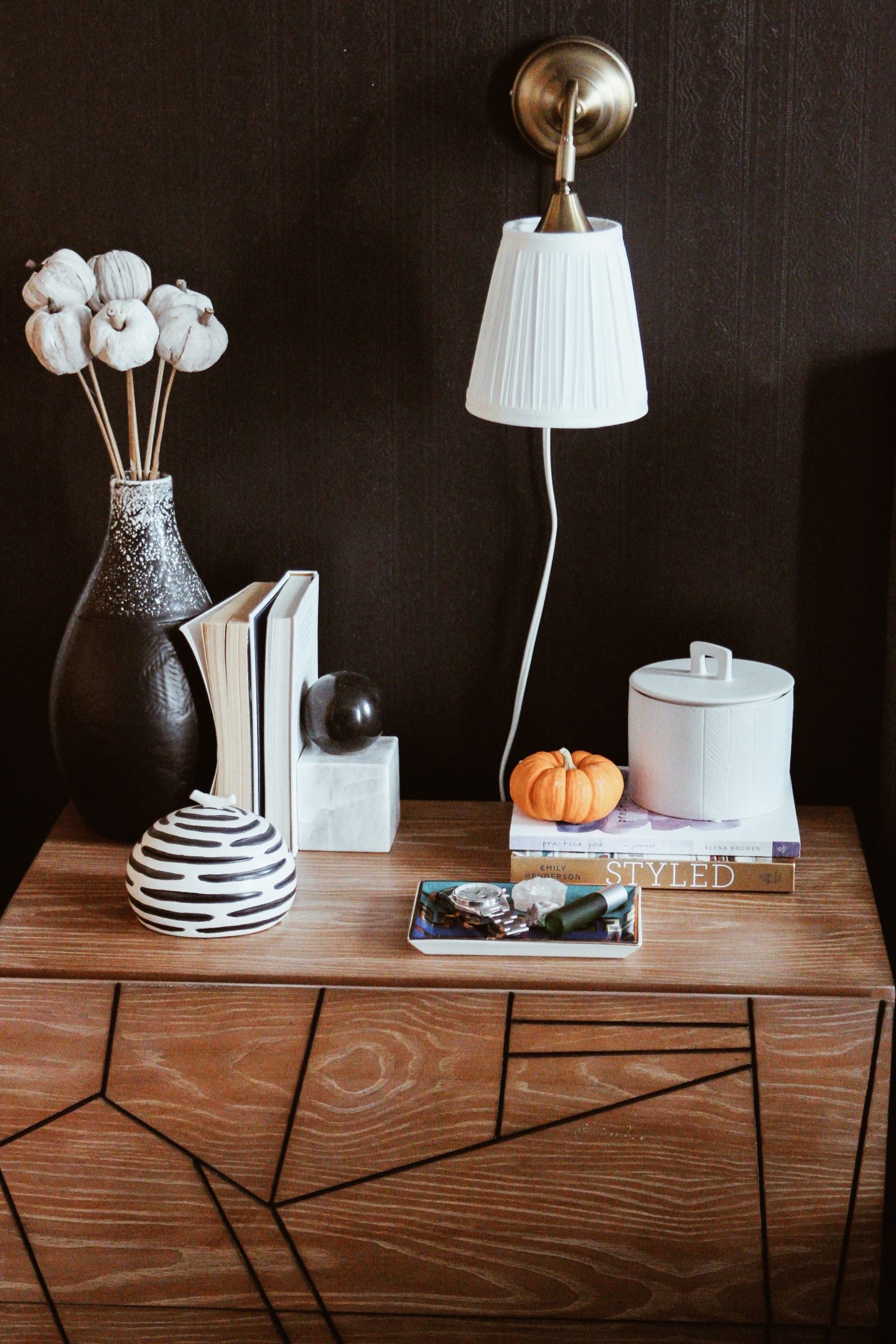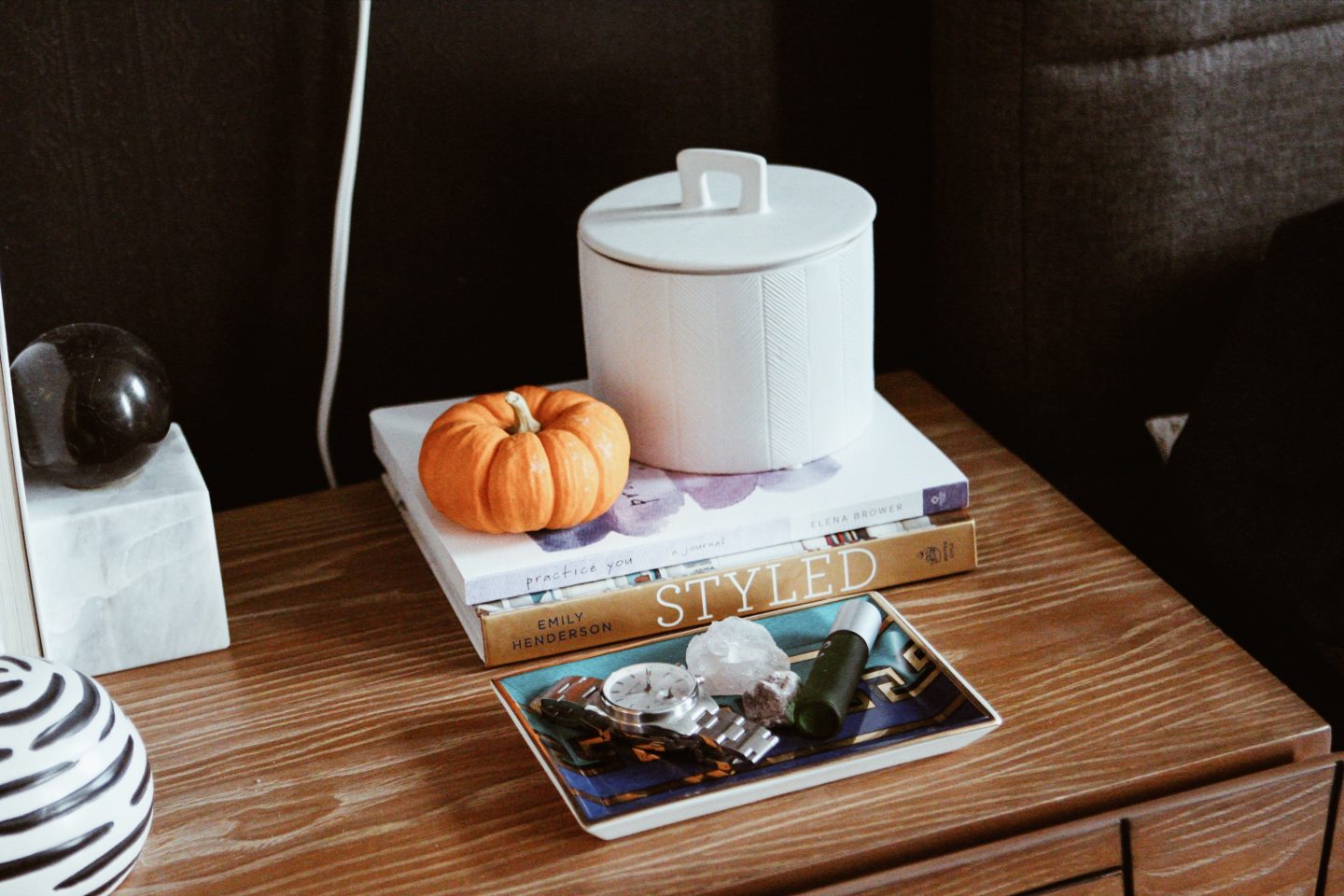 We've always been fans of sconces. Not only do they free up space on the nightstand, but sconces also add a touch of class and sophistication. We found these at IKEA and couldn't be happier with how they look in the space. Aspyn is also a HUGE fan of the sconces. She's figured out how to pull the chain and turn the light on and off! Crazy, right?!
We added a garment rack in the room as well. Even though we do have a large closet, we wanted to have a separate space to hang all of the pieces we're currently shooting for the blog. We honestly love having the extra rack. It's a fun space that changes as we swap pieces in and out.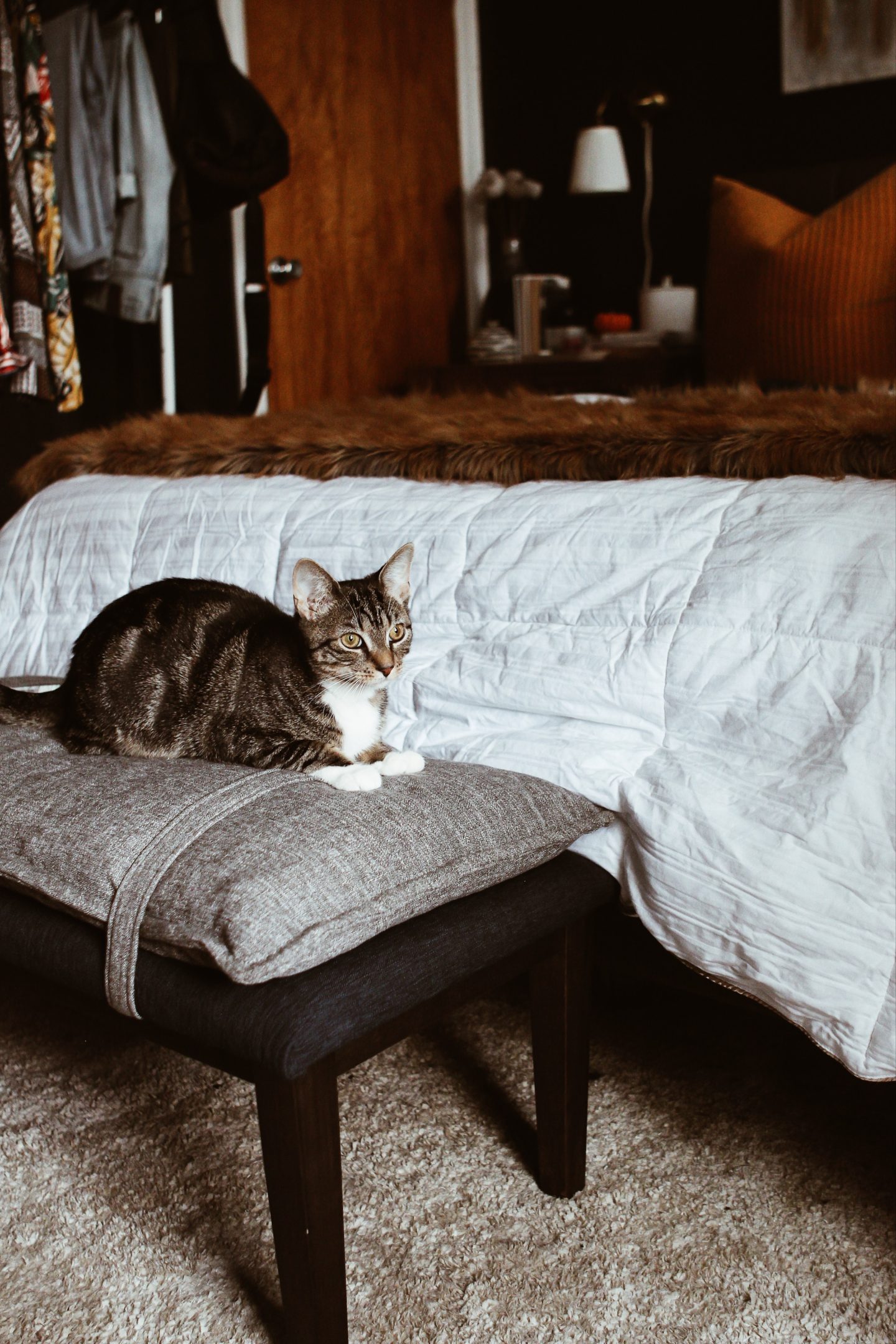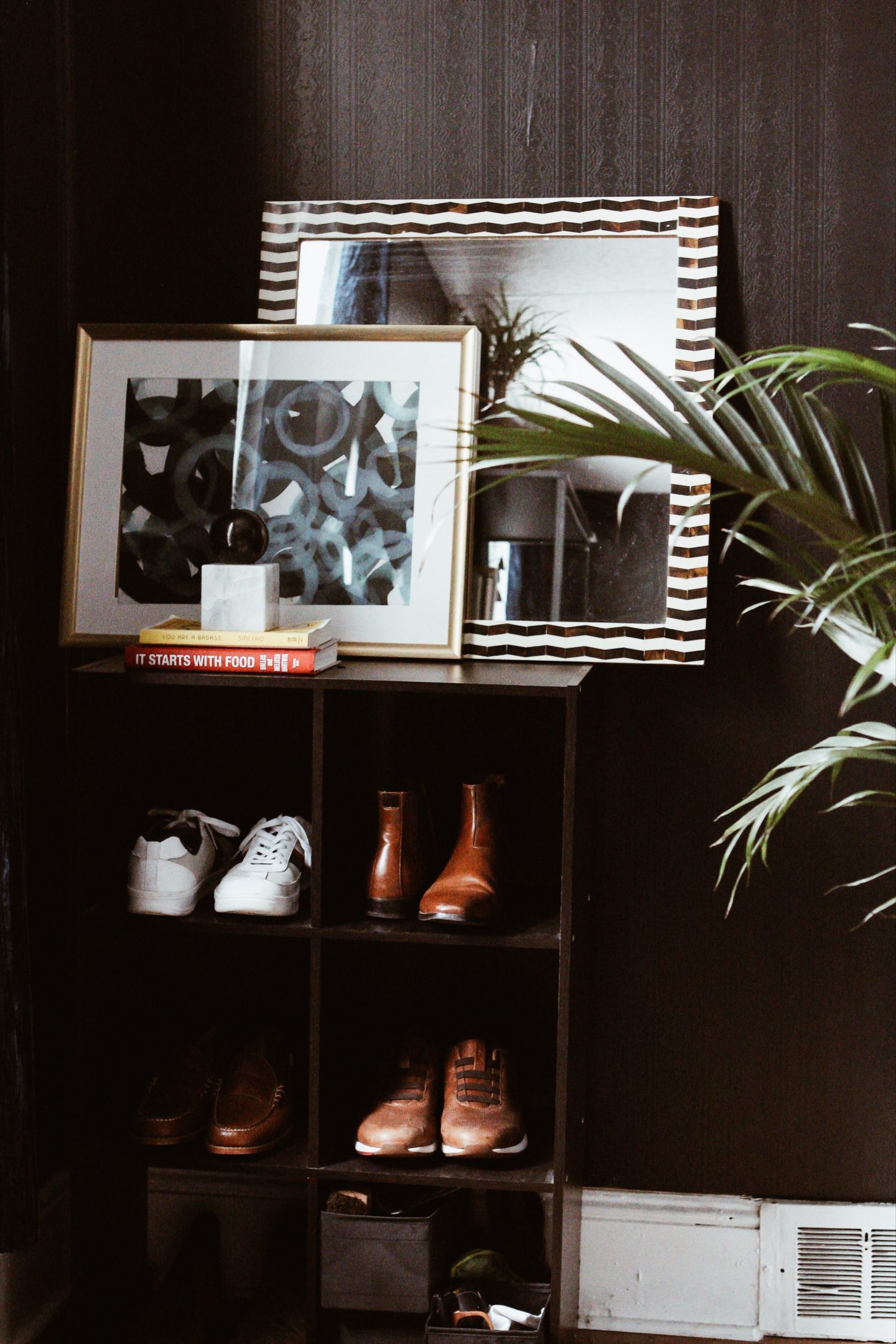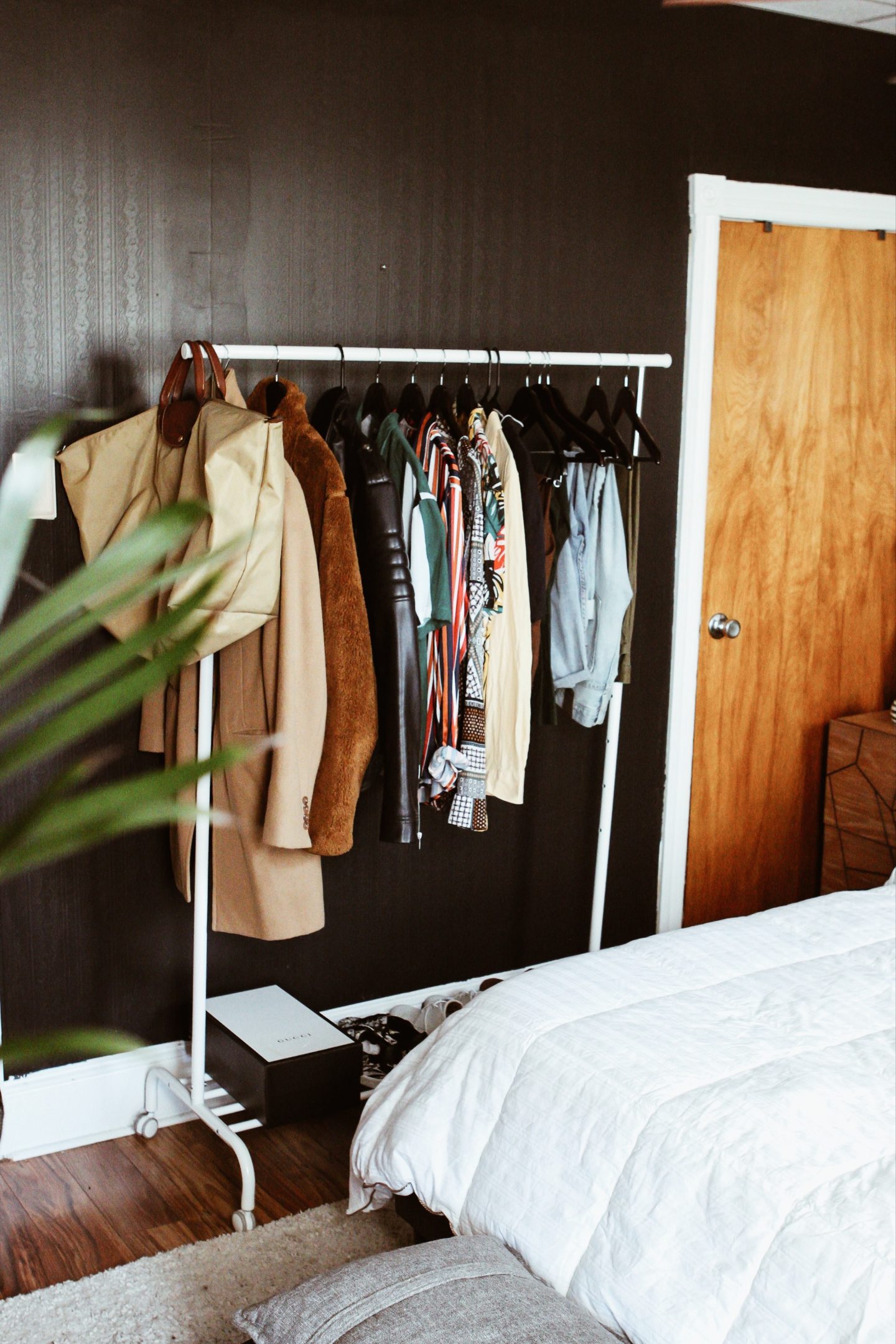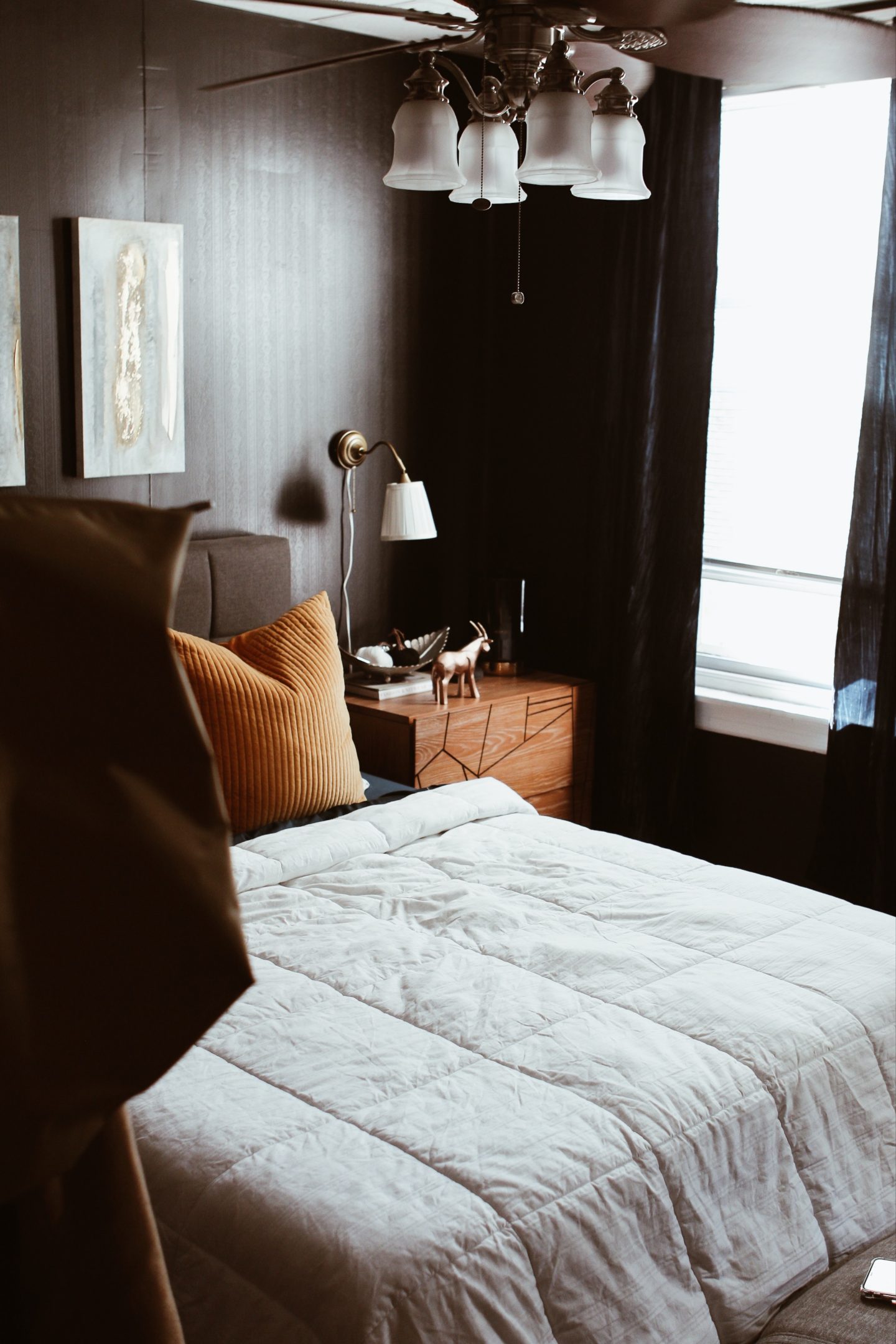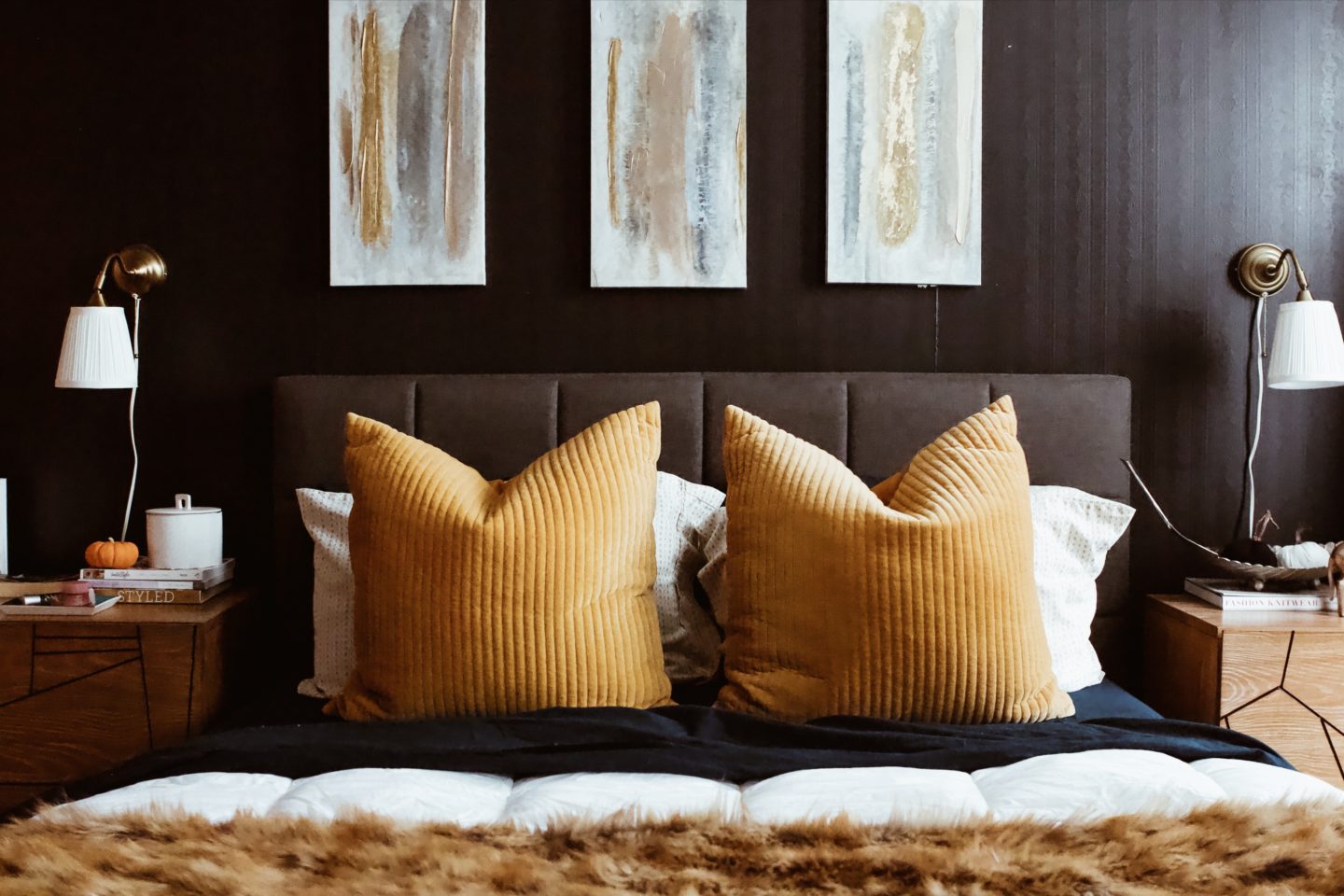 Throughout the room, we added some fun touches with the decor pieces. We layered the nightstands with different heights and dimensions. We also chose different pieces for each side. That's an important key to designing a space. We don't like when things match exactly. We're really happy with how both tables came together.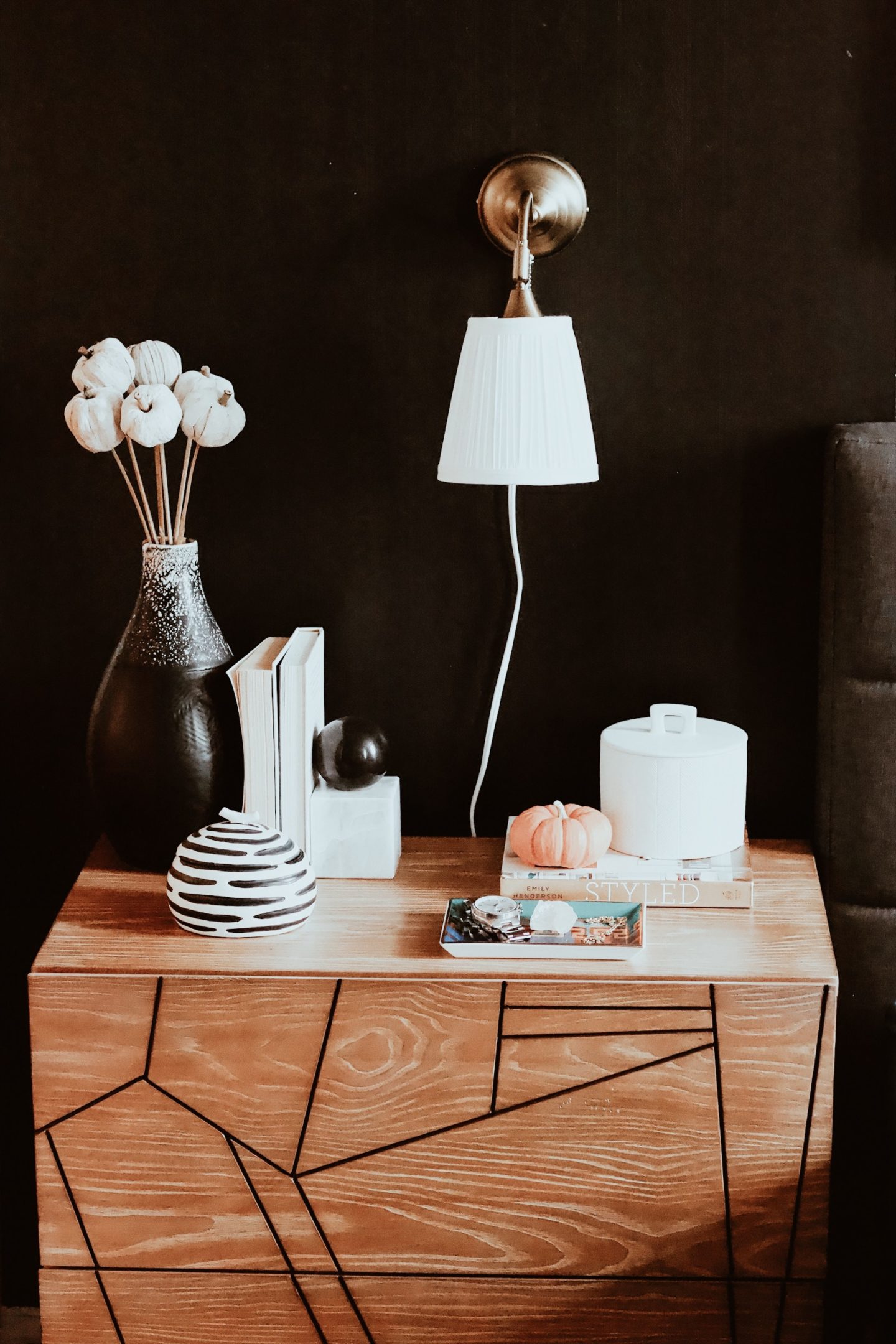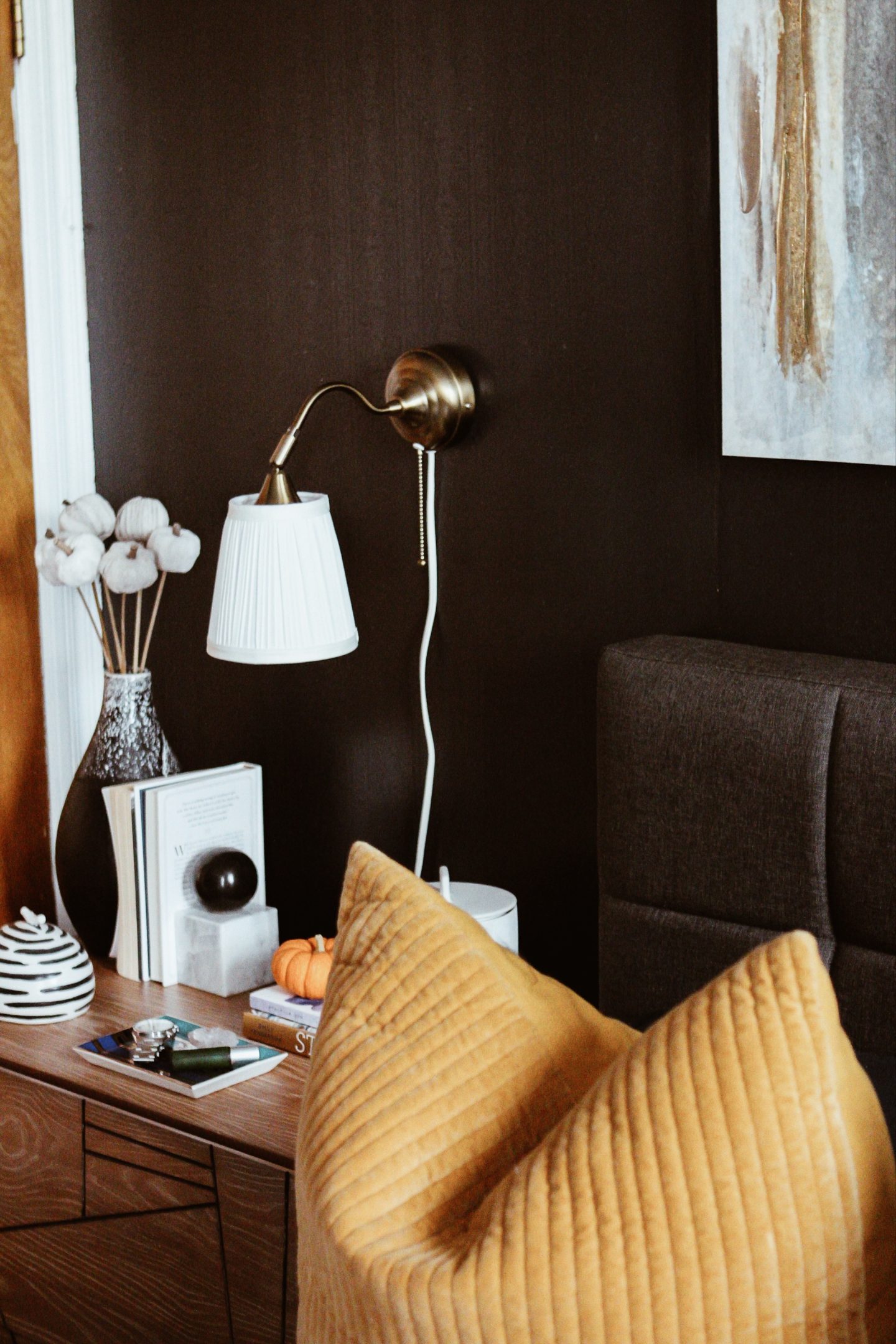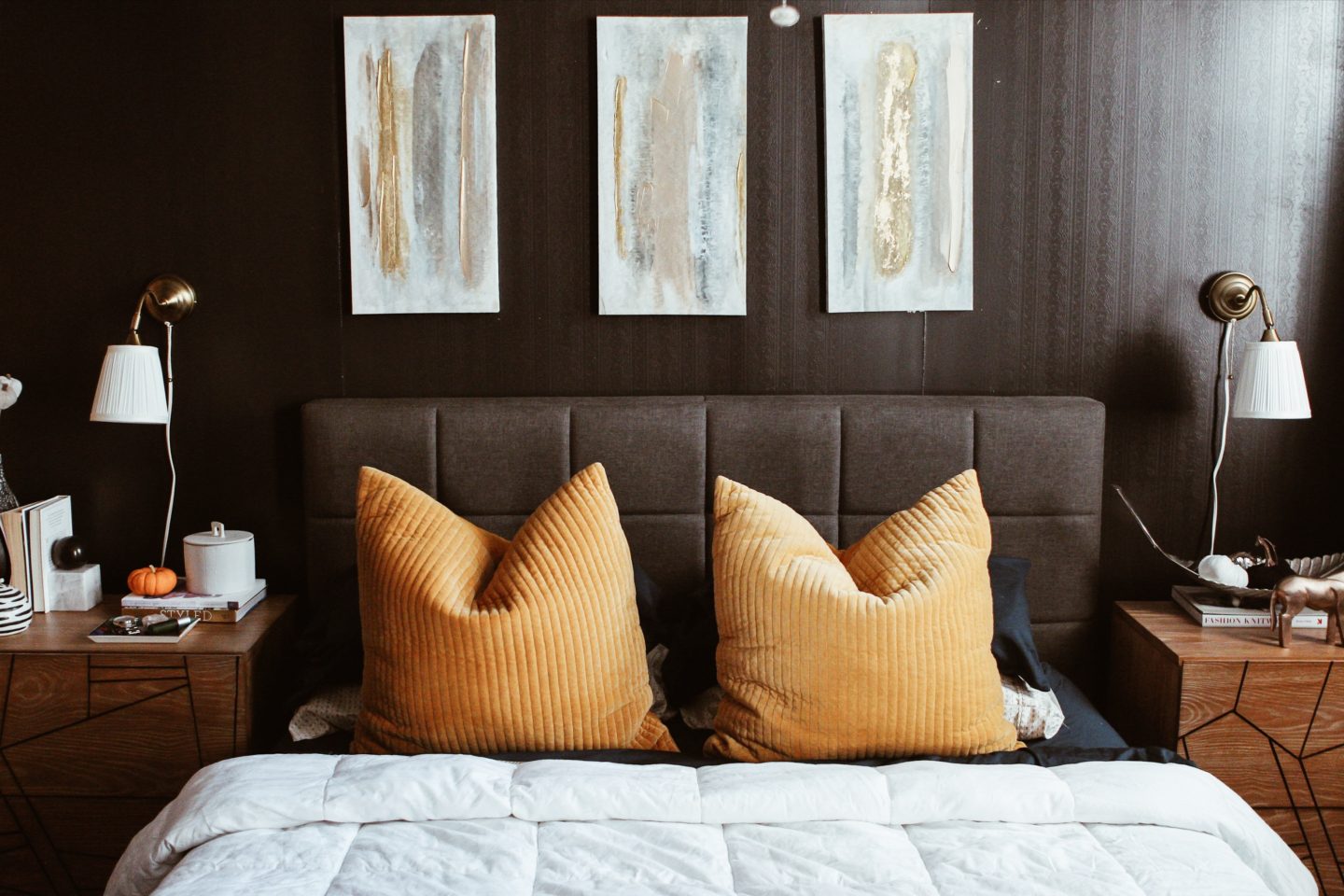 Well, what do you guys think?? We're so excited to finally have a room that is inviting and cozy. We actually want to relax in bed. Though, it can be hard leaving in the morning!
Let us know what you think in the comments below! Until next time…