We had the best few days in Toronto last week. We truly fell in love with the city, the people, and the amazing food. Hopefully, you enjoyed following along over on IG and TikTok! As promised, we're going to share everything we did on this trip.
Where we stayed.
We stayed at The Drake Hotel and absolutely loved it. It was located in the Queen West neighborhood. Such a cool and funky vibe — filled with amazing decor and art. Very much our vibe. The hotel also has a gorgeous bar, restaurant, and coffee bar. We especially loved sitting down in the lobby bar with a cocktail while enjoying the fireplace. Such a mood! We would definitely recommend this hotel if you are planning a trip to Toronto.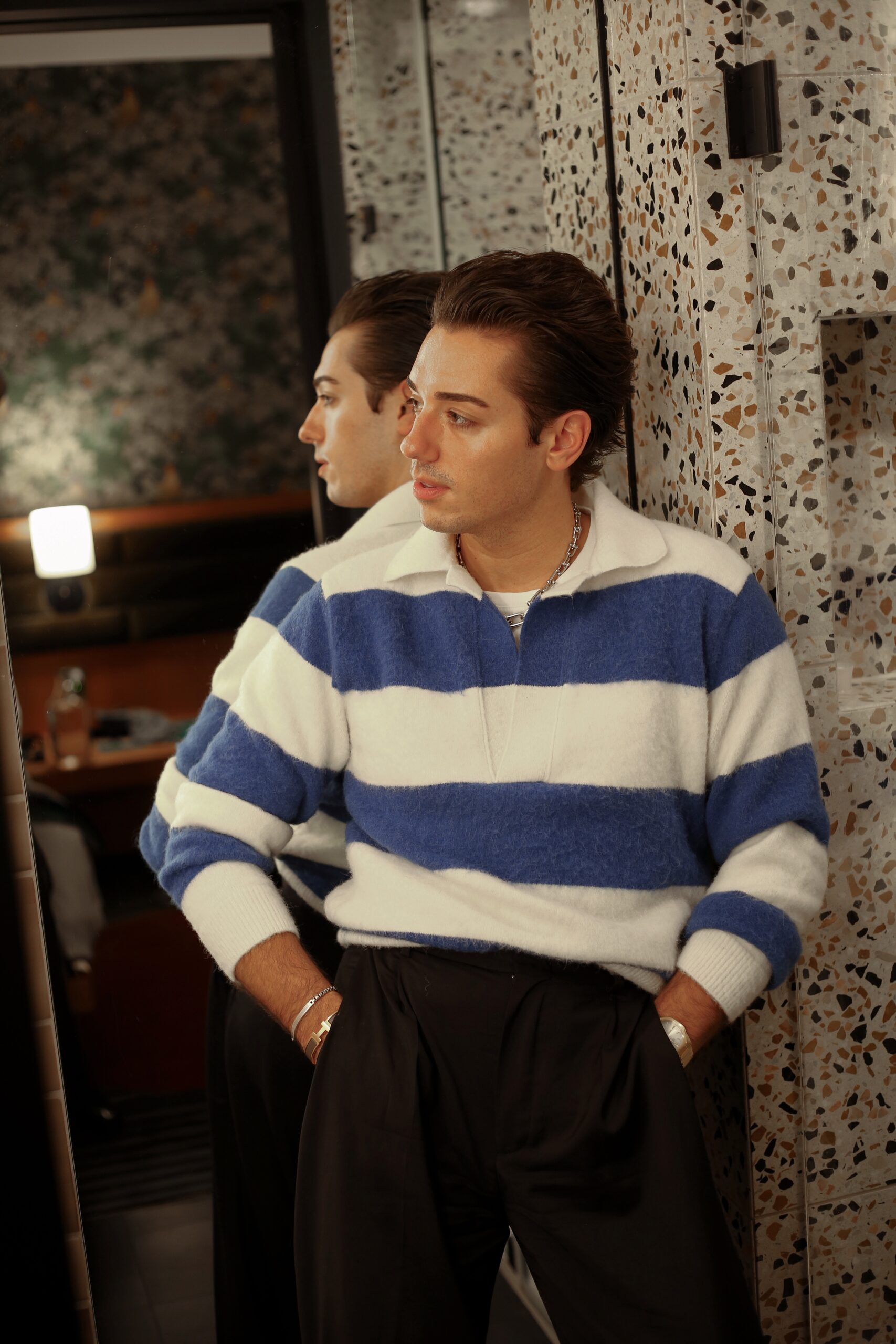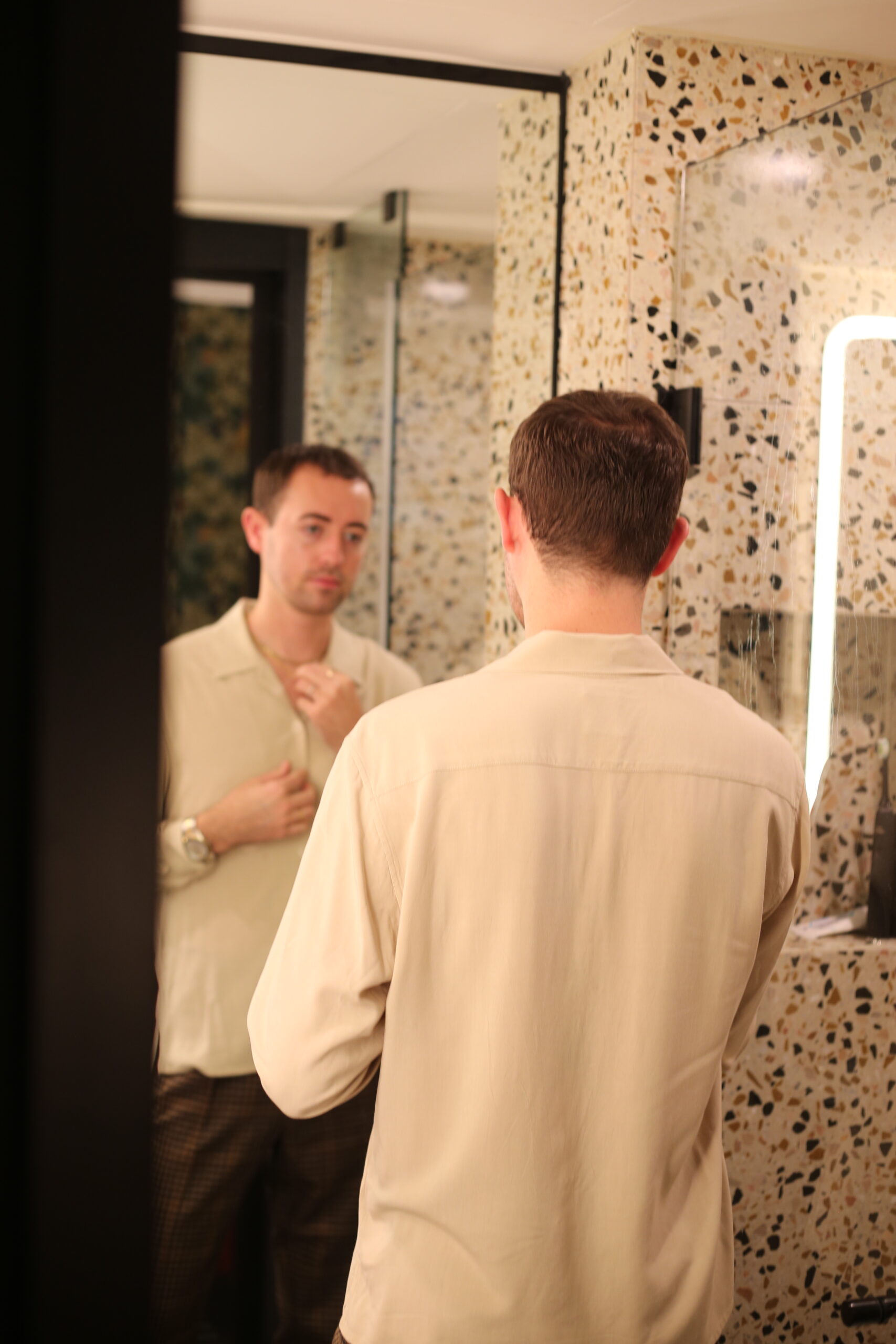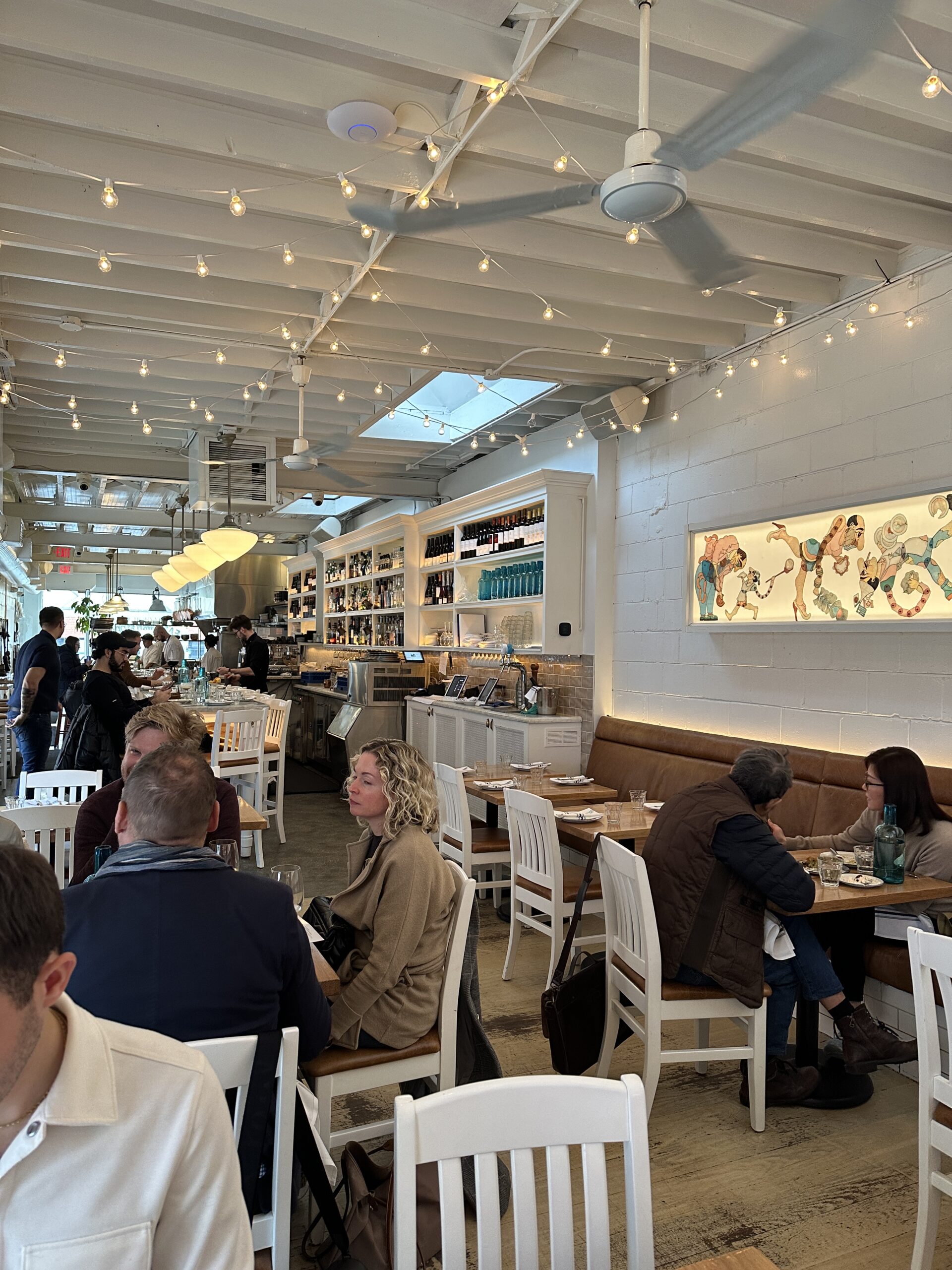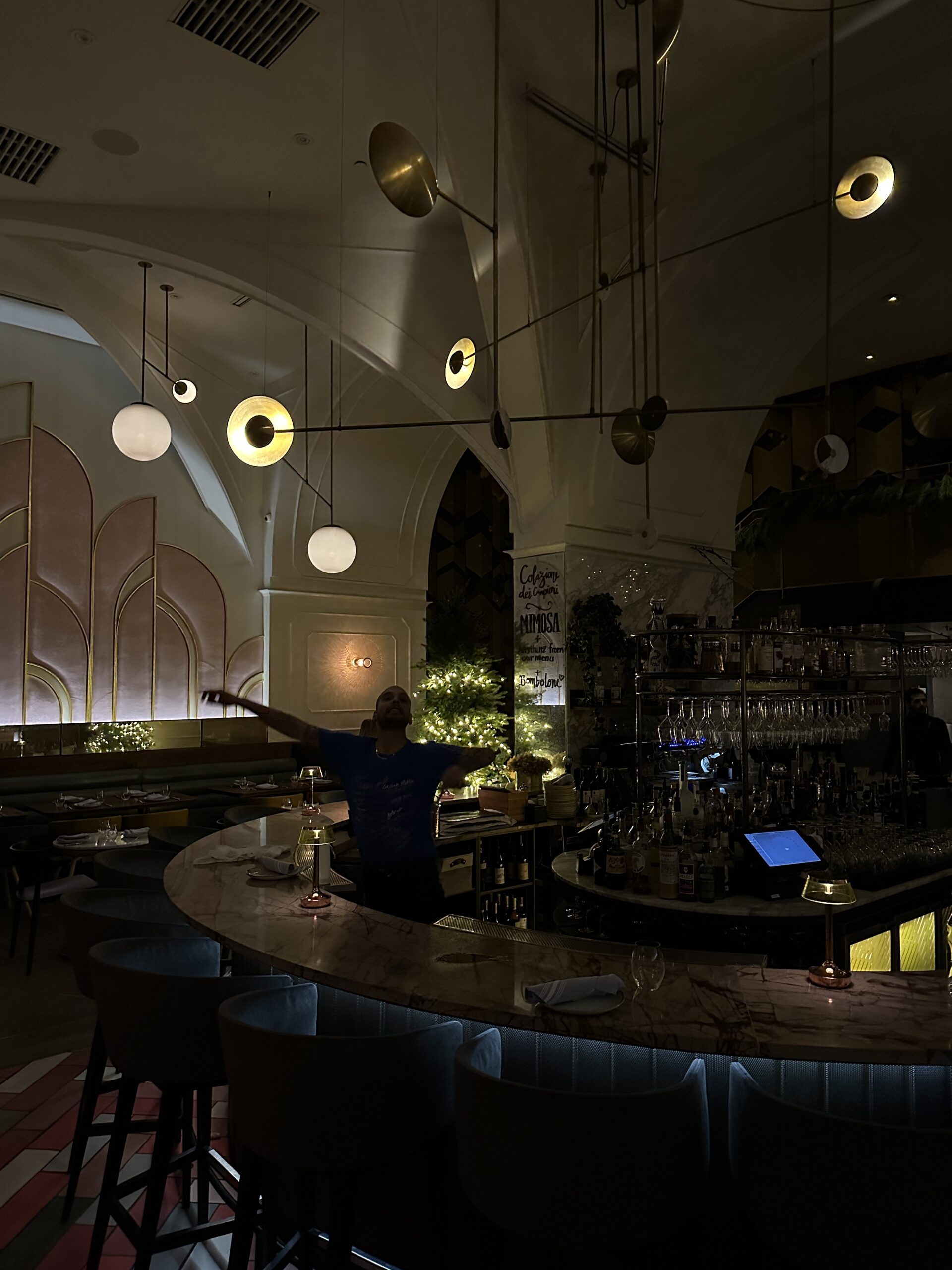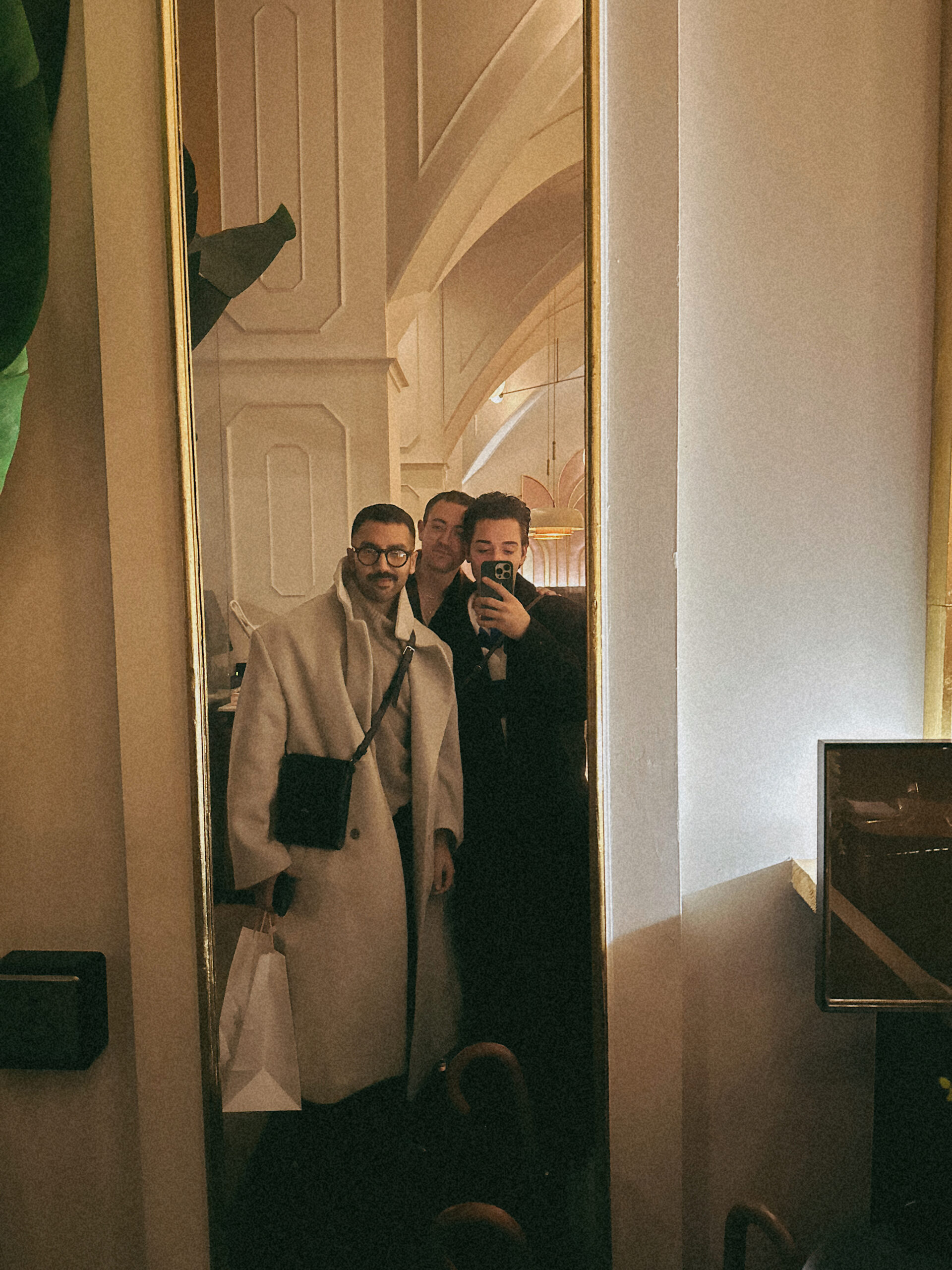 Where we ate.
Pilot Coffee. Very vibey coffee shop. Loved the atmosphere! 
Bar Poet. Absolutely loved this spot. The design was incredible — very moody and chic. We had the best gluten-free pizza. Highly recommend!
Cibo. We were craving Italian food and this place was recommended by a few followers. The seafood risotto was amazing! We went to the King West location but they do have two other spots.
Bar Pompette. What a vibe! This was one of our favorite cocktail bars. Leo, the bartender, was such a delight. Alex had a martini made from yellow bell peppers and peppercorns — sounds insane but it was SO good.
Oretta. 10/10! The design alone of this space should make you go here for dinner. But the food was also delicious and well worth it.
Village Juicery. Stopped by this spot while at the Yorkdale Mall for juice and something sweet.
Mamakas Taverna. Some of the best greek food we've ever had. The caviar dip was out of this world. Like lick the plate clean good. Go here!
What we did.
Othership. If you followed along on IG, you saw us do an ice plunge and sauna moment. We absolutely loved this place. It was such a calming and relaxing experience. We had a guide who helped us make it through the ice plunge too which was much needed.
Holt Renfrew. We saw they were having a big sale so we had to stop in and check it out.
Christmas Market. Obviously, we love everything about the holidays so we had to check out the Christmas Market. It was so cute! Lots of vendors, food, and photo moments.
Yorkdale. A huge mall filled with a ton of luxury brands.
The rest of the time was spent walking around the different neighborhoods, exploring, and meeting up with a few friends. We had such a good time. Can't wait to go back!