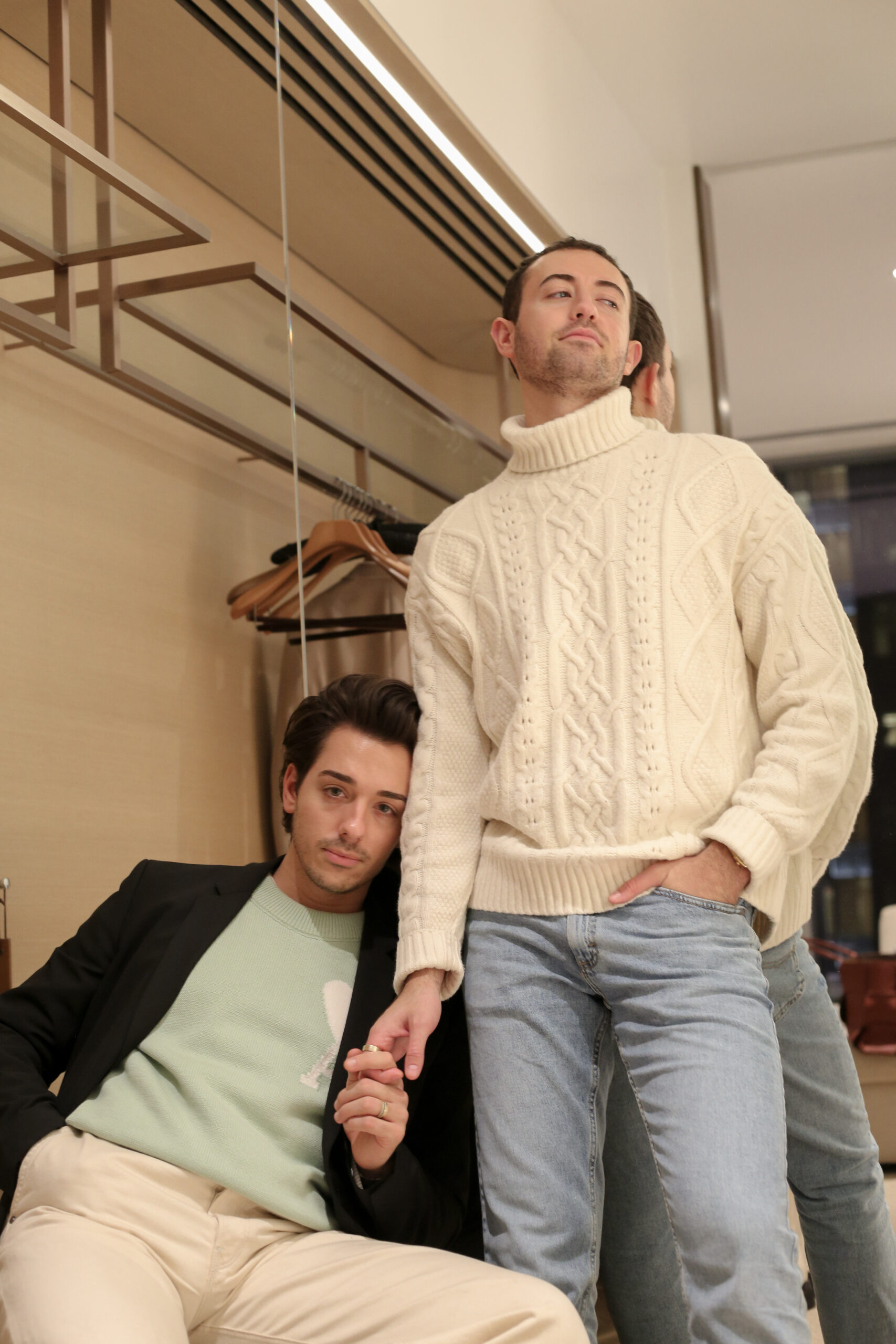 We can't believe we're sitting down to write this post already. This has become an annual thing for us — taking a moment to reflect on the past year. 2022 has been a whirlwind for us. We are leaving this year with many lessons learned and a new perspective on life. We think it's good for everyone to do this at the end of each year. It's easy to get caught up in the hustle and bustle of life and lose objectivity. That's life. But when we sit down and really look back and reflect we can learn a lot about ourselves.
By far, this has been the busiest work year to date since starting our blog back in 2015. We hit our 7-year anniversary back in June. We still remember the day we sat down at the Starbucks in Rittenhouse and came up with this idea. Looking back, we've grown so much. This community of ours means so much to us. We consider you all family and love sharing our lives with you every day. It feels like we really refined our content this year. Elevating our production level and creating work that we're continually proud of. We've been able to work with brands that we could have only dreamed of when we first started. We learned more about working together as a couple and business partners and feel strong going into the new year.
Work aside, plenty of other things happened this year. We started planning our wedding! Even just writing that feels surreal. We're about to head into our official wedding year and we couldn't be more excited. As most of you know, we've been together since 2013 and got engaged in 2021. Over the past year, we've started planning our special day. We traveled to our venue to meet with our wedding planner, worked on invites, and so much more. It's all really starting to feel real.
Travel was a big thing we started to check off the list this year. We started to travel more in 2021 as we became more financially stable. Coming out of college with a lot of student debt meant we couldn't do these things right away. In October 2021, we finally made it to London and had the best time. That really kickstarted the travel bug. Earlier this year, we made it to Paris and the trip was truly life-changing. We firmly believe that you can't really have an open mind until you've seen how others live around the world. It's easy to get caught up in your own bubble and think that is all there is to life. We are so grateful to have had this opportunity, along with a few other destinations — Utah, Toronto, Providence, and Cabo. We're leaving 2022 feeling extremely blessed and excited for what adventures lie ahead.
Health and wellness was another area we really focused on this year. We are learning to listen to our bodies more. We stayed consistent with working out and started daily meditation and journaling. We've seen huge improvements in both the way we feel and think. This is something we will be taking with us in the new year and continuing to improve upon.
A few lessons we've learned
Let go of things and people that aren't serving you.
It's okay to say no.
Boundaries are essential for everyone in your life, even family.
Five minutes of meditation can change the course of your day.
Take a minute to breathe before you react.
Life is short and every moment is precious.
2022 was full of learning, growing, and building. We're beyond excited to go into a new year and continue to work on ourselves and the life we've built together. We are sending you all so much love and can't wait to connect more in 2023. Happy New Year! xoxo