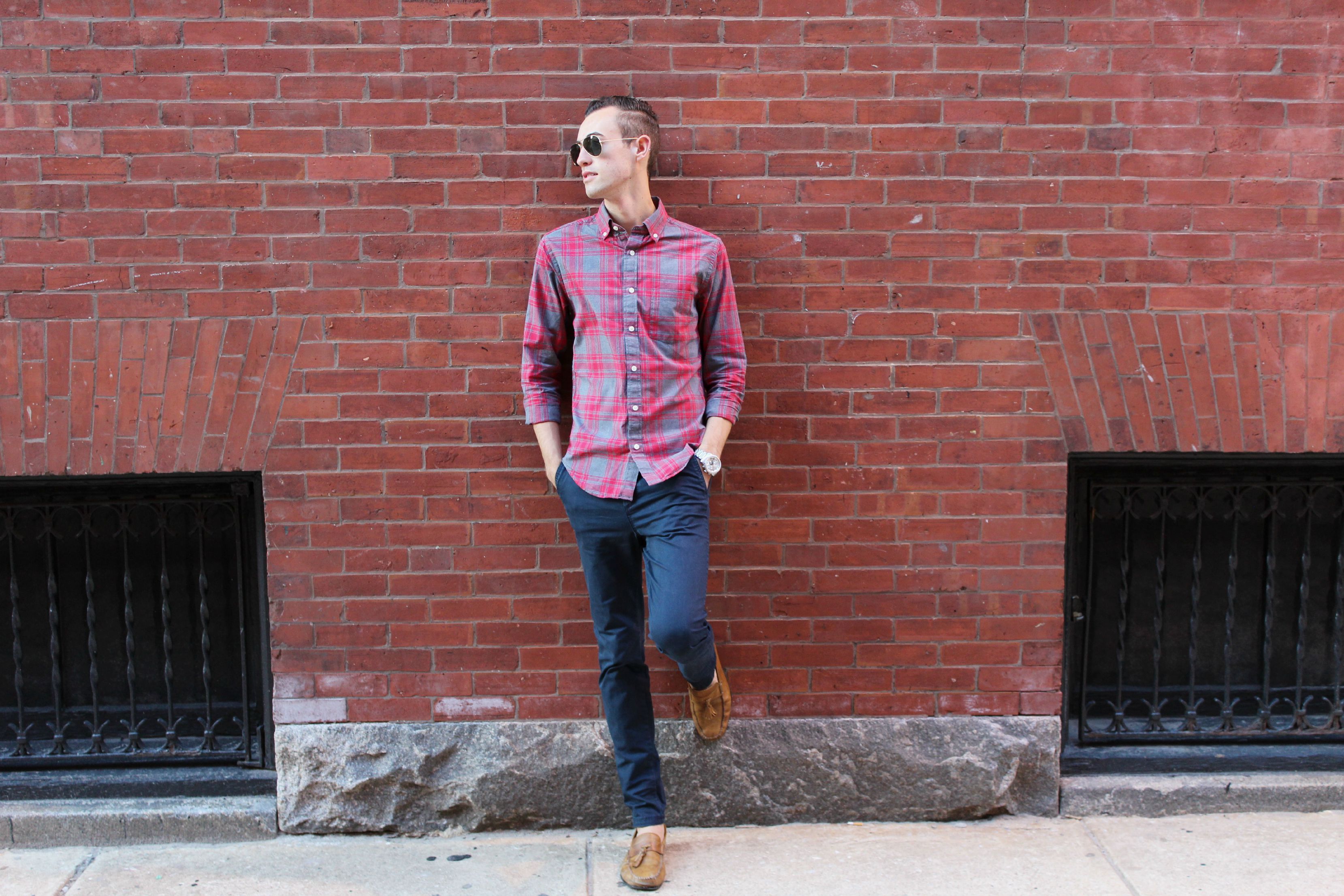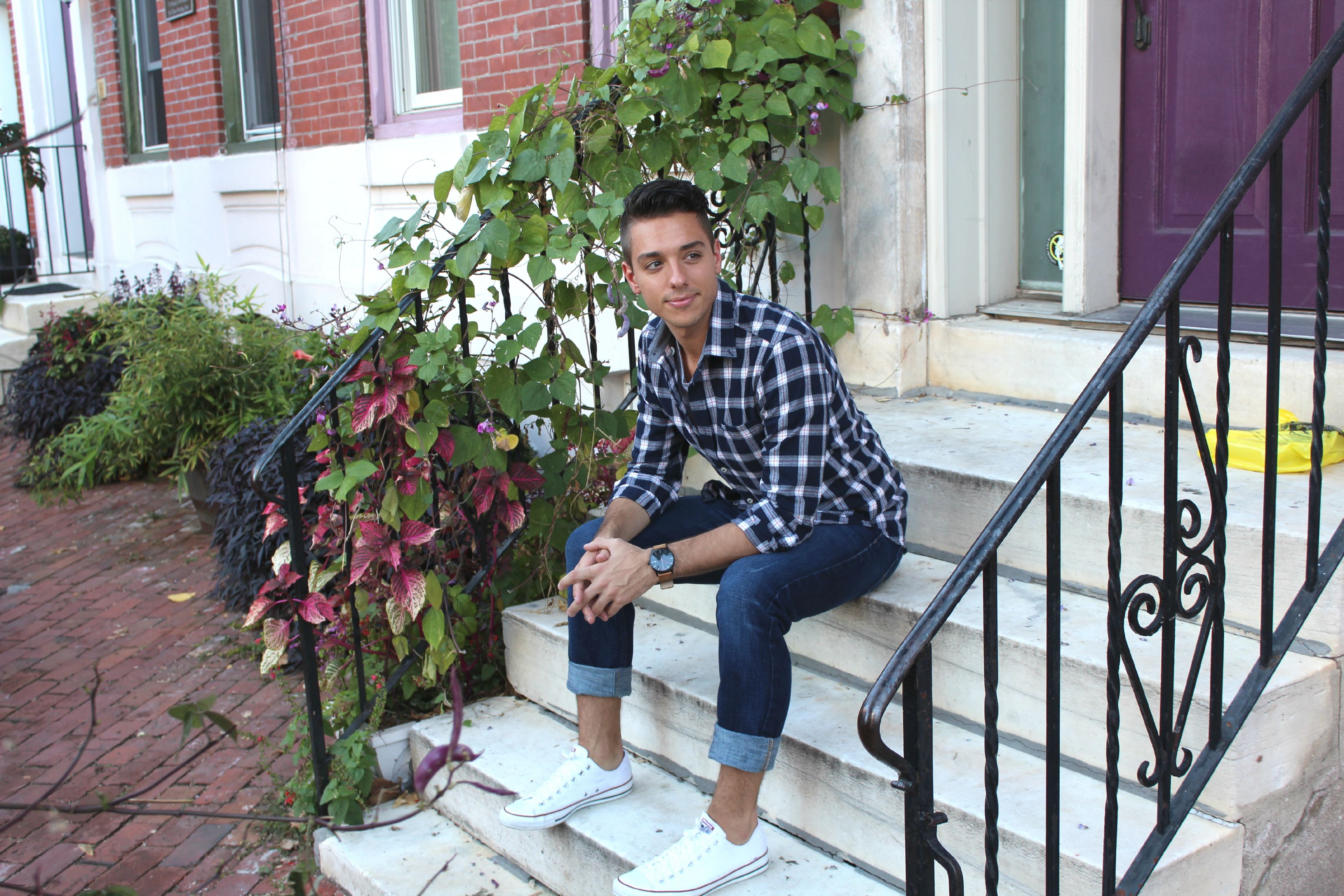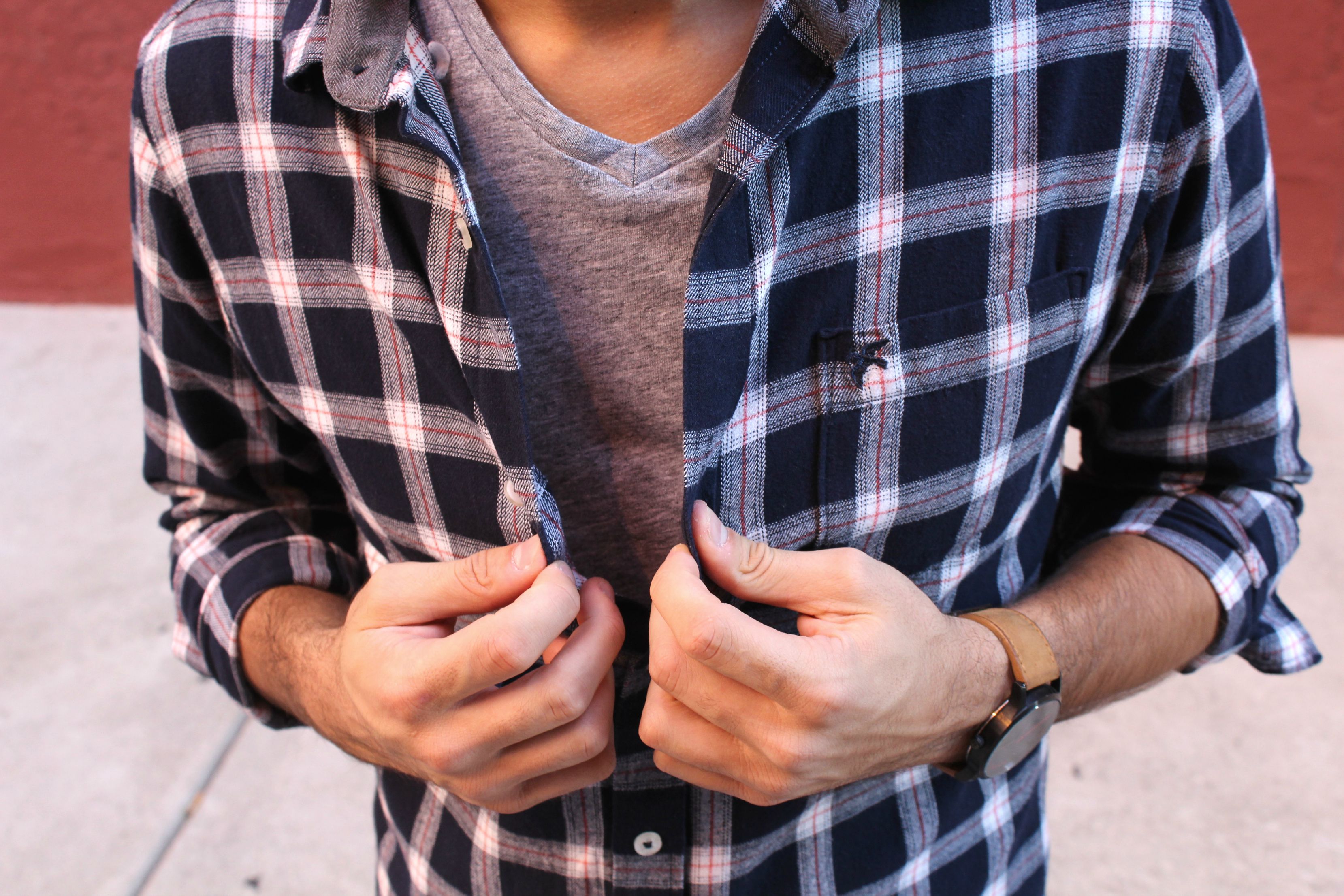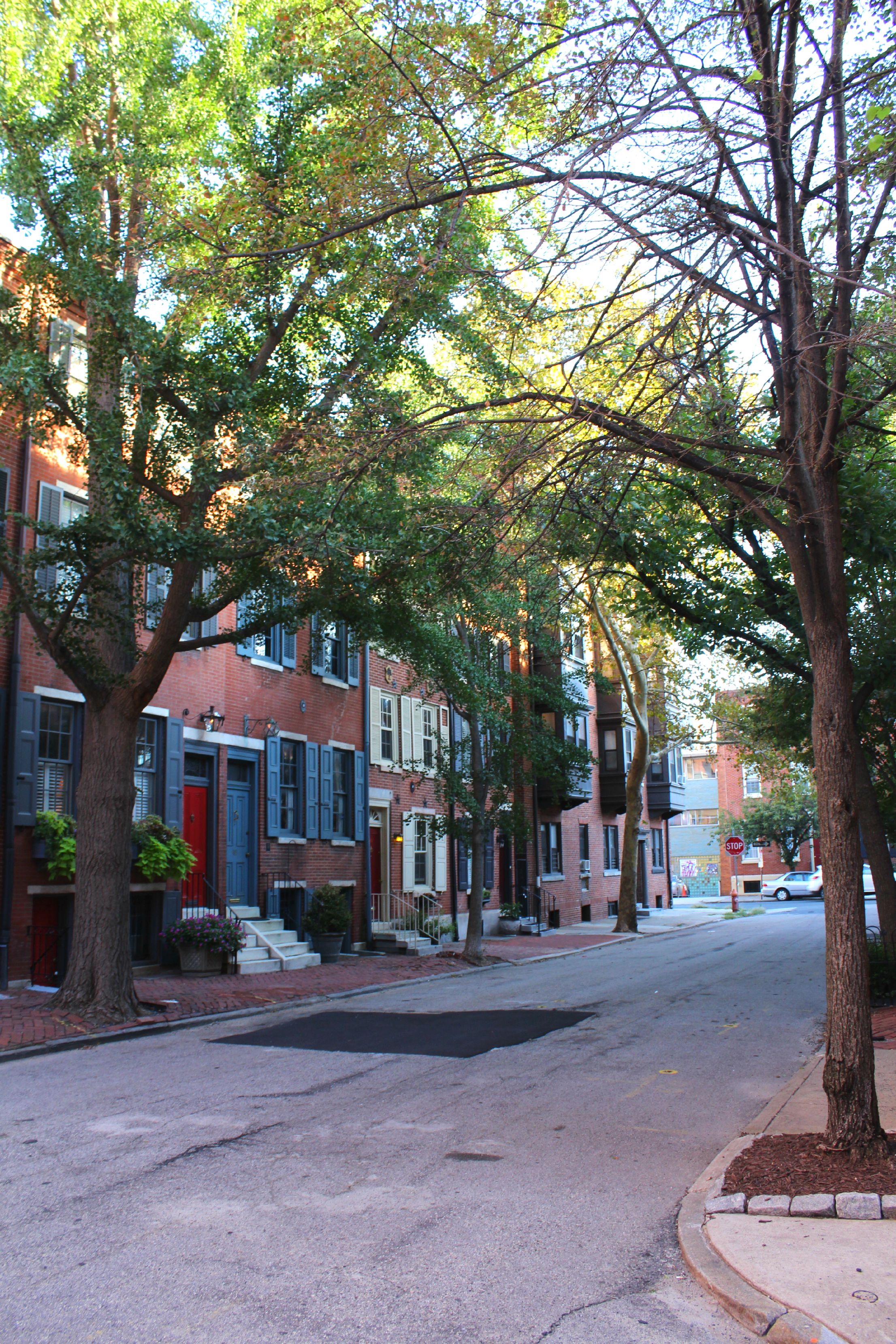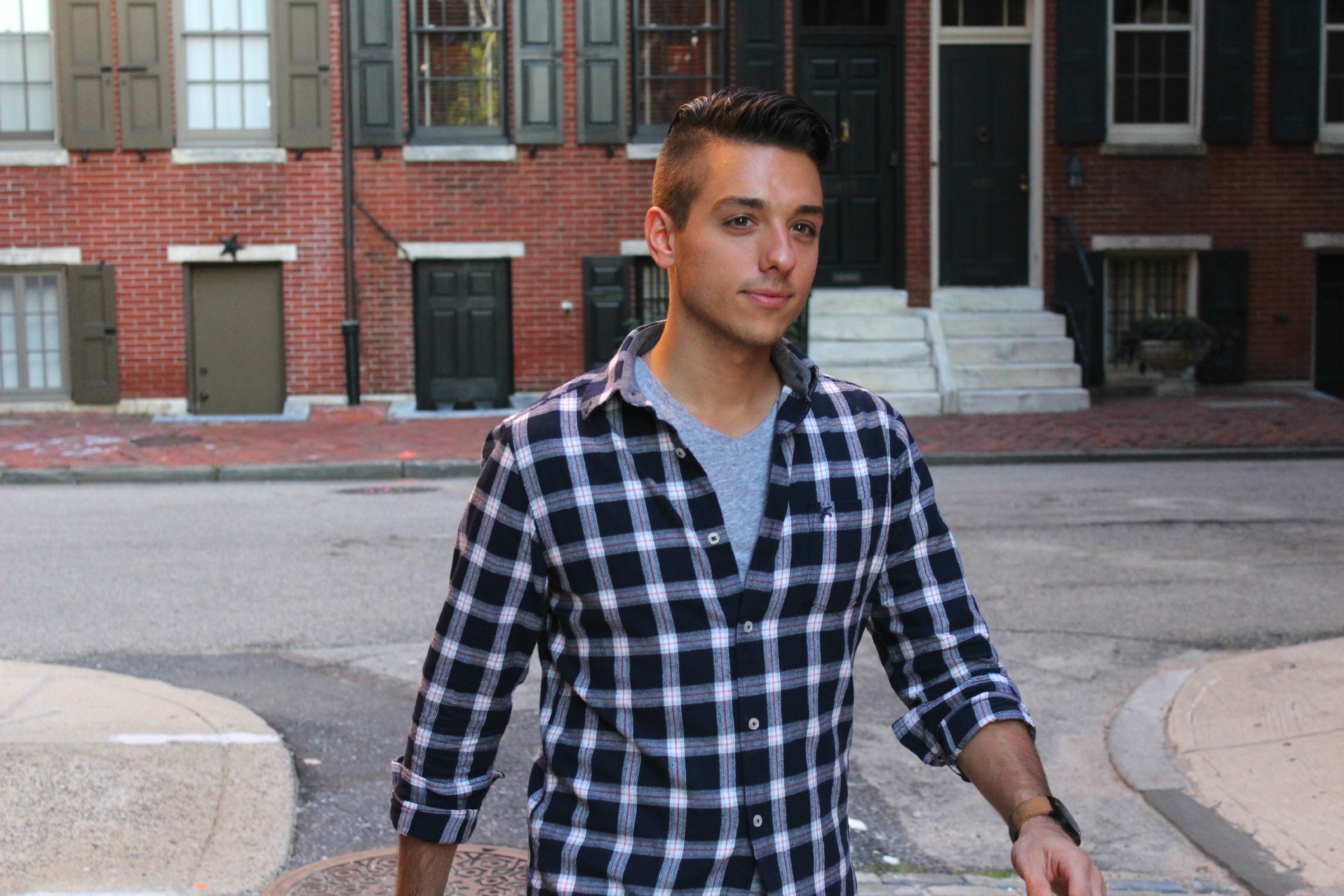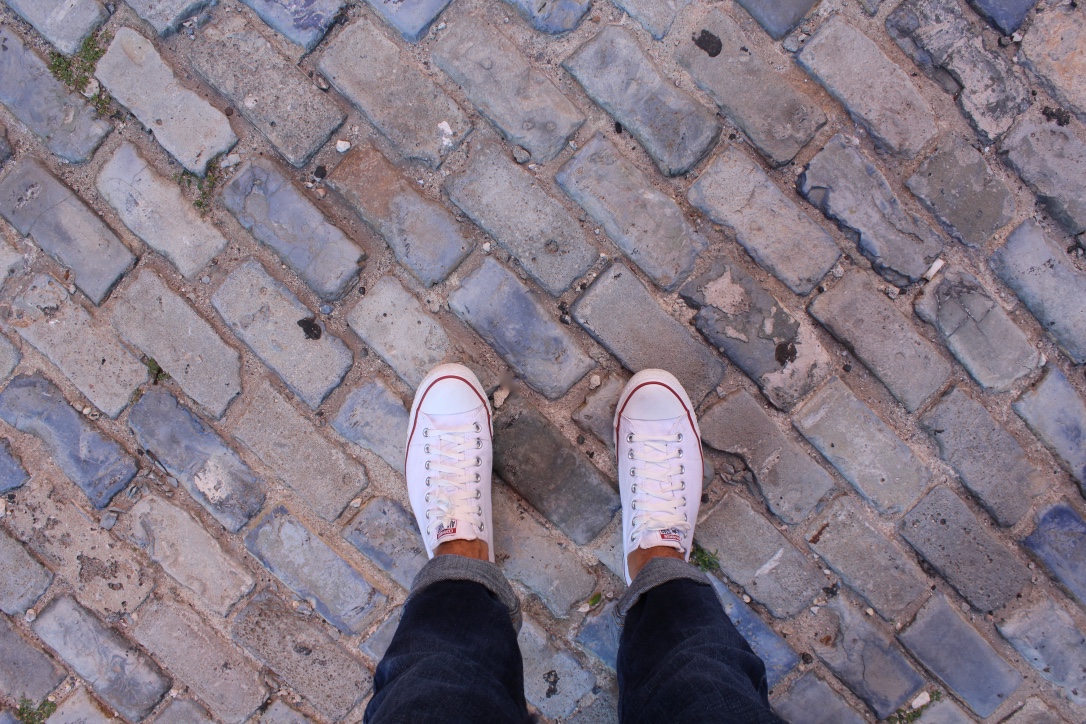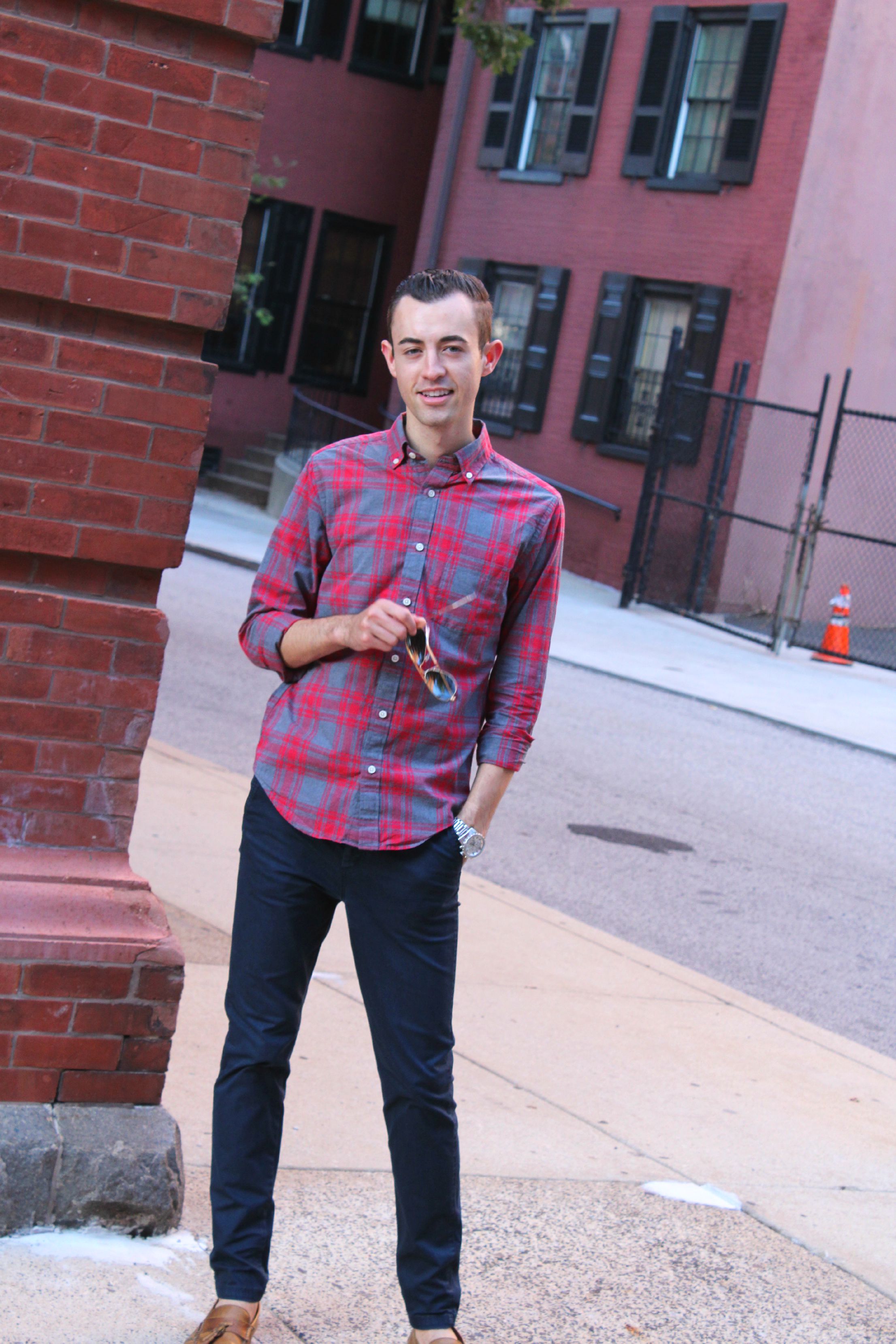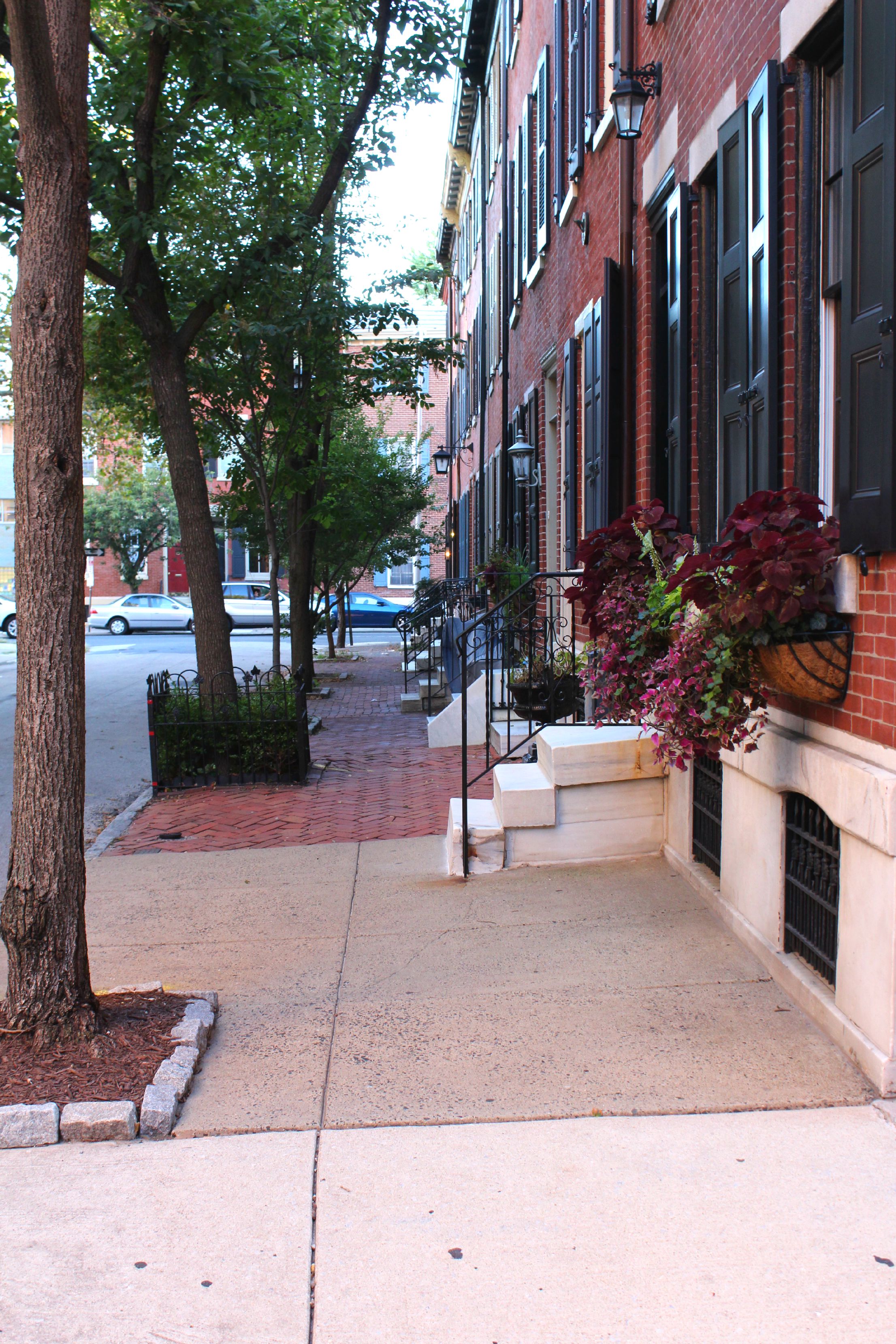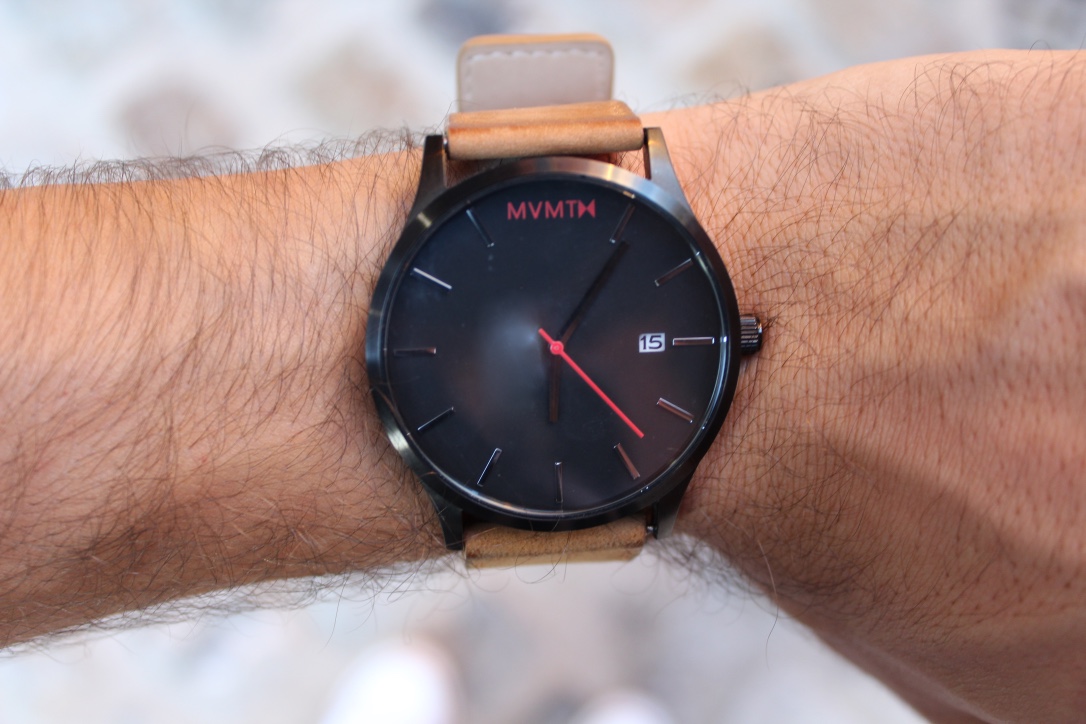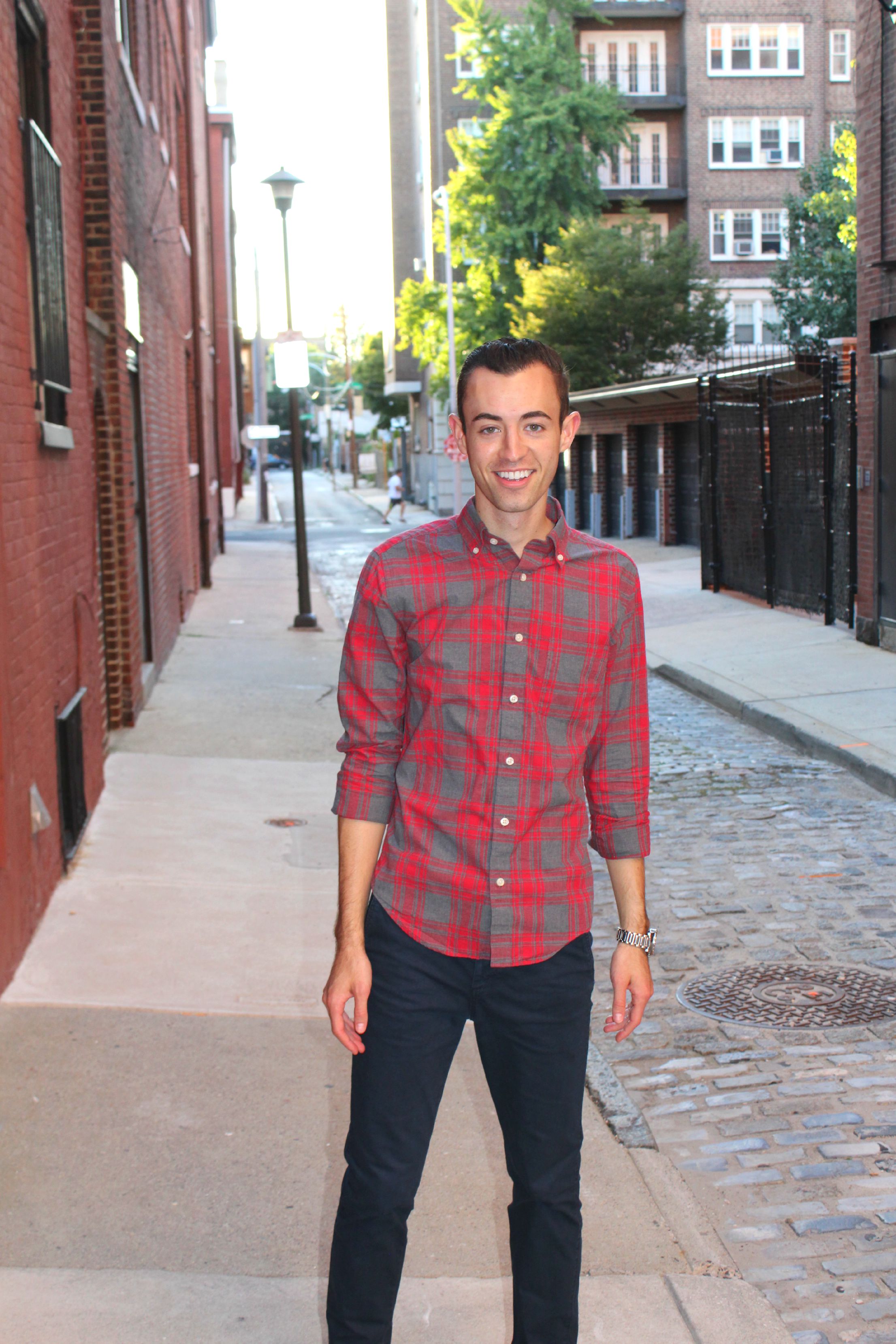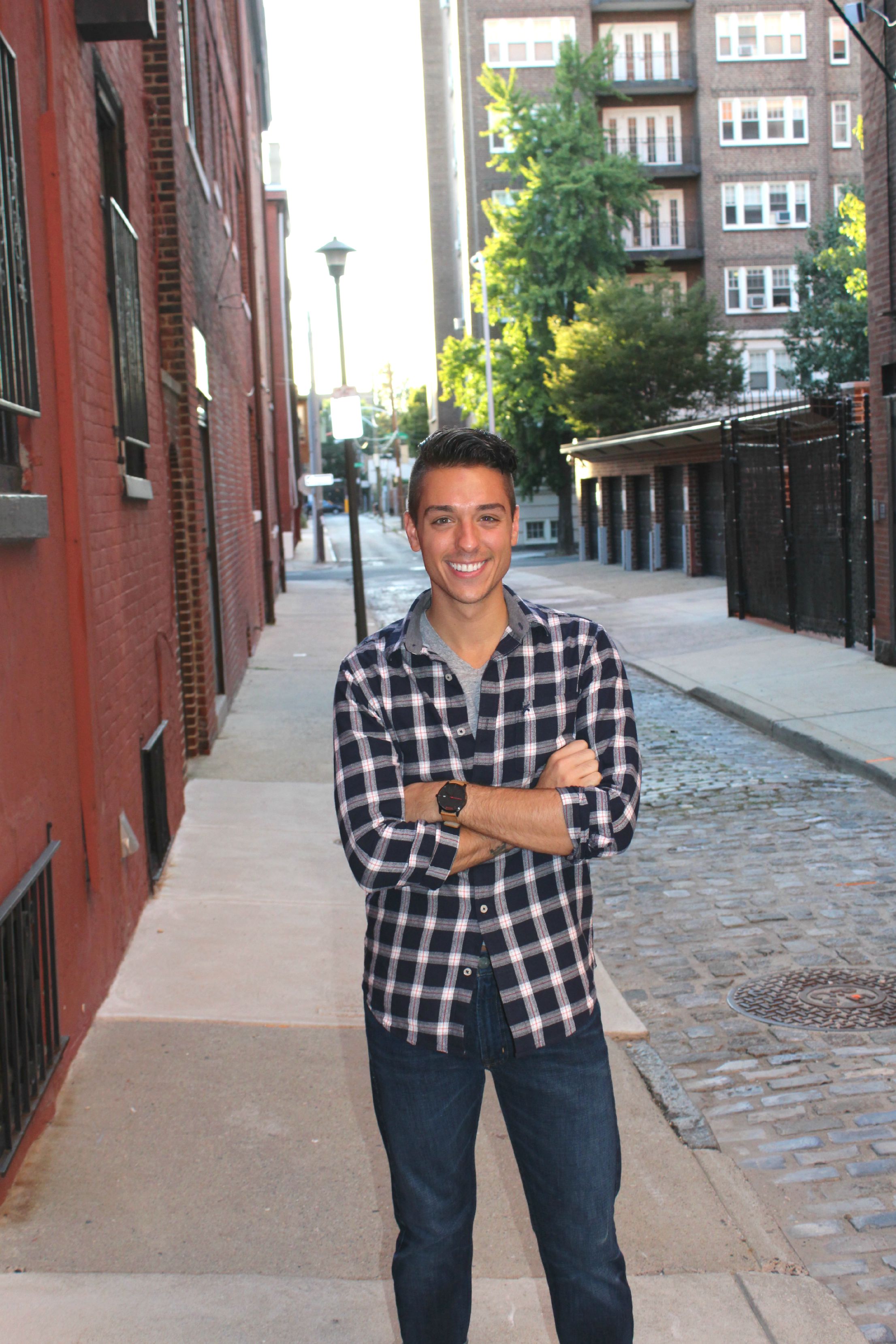 Summer is coming to a close and you can feel it in the air! It's time to break out the fall wardrobe everyone. Time for jackets, sweaters, trench coats, and…plaids! Flannels and plaid shirts are a big part of most everyone's fall wardrobe. The great thing about these pieces is that they are great for that summer to fall transition. A lot of the plaid shirts you see still have that summer feel while keeping you warm on those chilly fall (wine) nights. Fall is definitely our favorite season. The insane 90's weather stops and the cool 7o's roll in. Leaves start to fall from the trees and everyone runs to pick up the newest PSL. Nights now consist of back patio dinners and sipping wine on the roof deck. As you can tell, we really like fall. So, it's time to break out those plaids from the back of your closet and dust them off. Just think, before we know it Christmas will be upon us.
For Mike's outfit, he chose a plaid from Marshalls and paired it with a pair of rolled jeans. Since it is still in that transition period, Mike went with a basic white converse instead of a chukka boot. A MVMT watch was the final piece to Mike's outfit.
For Alex's outfit, he chose a plaid from Target and paired it with a pair of H&M slim fit chinos. Throwing on a pair of loafers helped keep the outfit in that summer/fall stage.
Where is your favorite plaid shirt from? Comment below and let us know! We are always looking for that next great deal. Until next time…