Bright skin is something everyone is trying to achieve. It's actually one of the most common skin care questions we get. Over the last year, we've taken this more seriously ourselves. We started noticing our skin was looking dull and had some discoloration. We knew we needed to incorporate more brightening products that we would eventually call our HOLY GRAIL — Vitamin C. Though we do have a ton of different products with this main ingredient, there are two standouts. In today's post, we're going to give you the lowdown on both of these products and why we love them.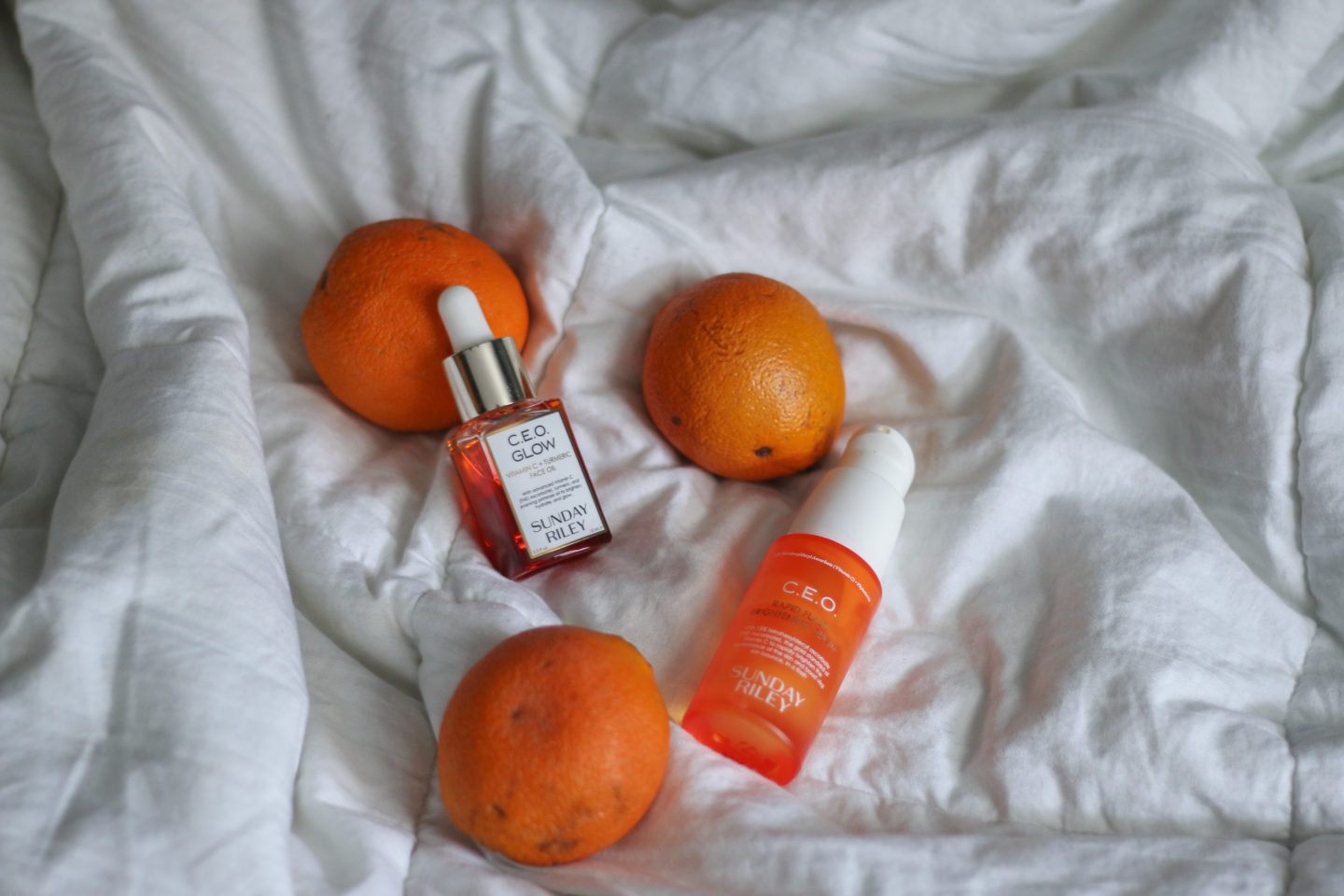 If you've been following us for a while, you've definitely seen this product. Or better yet, you've seen it all over our Instagram stories. This has been a major game changer for us. Just like we already said, Vitamin C is the key ingredient when it comes to brightening. This serum has 15% Vitamin C so we know it's the real deal. You have to be careful when you are using products that claim to have this vitamin. Make sure you are reading the details and finding out just what that means.
We love that this serum is light enough to absorb quickly but still super powerful. We can actually feel it working, as crazy as that might sound. We usually use this in the morning though you can also use it at night. If our skin is feeling super dull during the week, we'll go in AM & PM to get a greater brightening effect. Remember, your skin goes through a healing process, or "cell turnover" during the night, so if you apply before bed, your skin will be able to use the vitamin C during this process. Since starting this serum we've genuinely seen major improvements. It almost instantly adds a glow to our skin. We noticed time and time again when we would attend events we would immediately get compliments on the "glow" of our skin. The compliments always followed when using the serum. That's one of the main reasons we like to use it during the day. Mike has minor acne scarring from his teenage years and this has helped so much. Specifically, he's noticed an improvement around his jawline. It also adds a dewy look to our skin which is perfect for daytime wear. Though it doesn't make you feel sticky or oily — something we both hate during those hot summer days.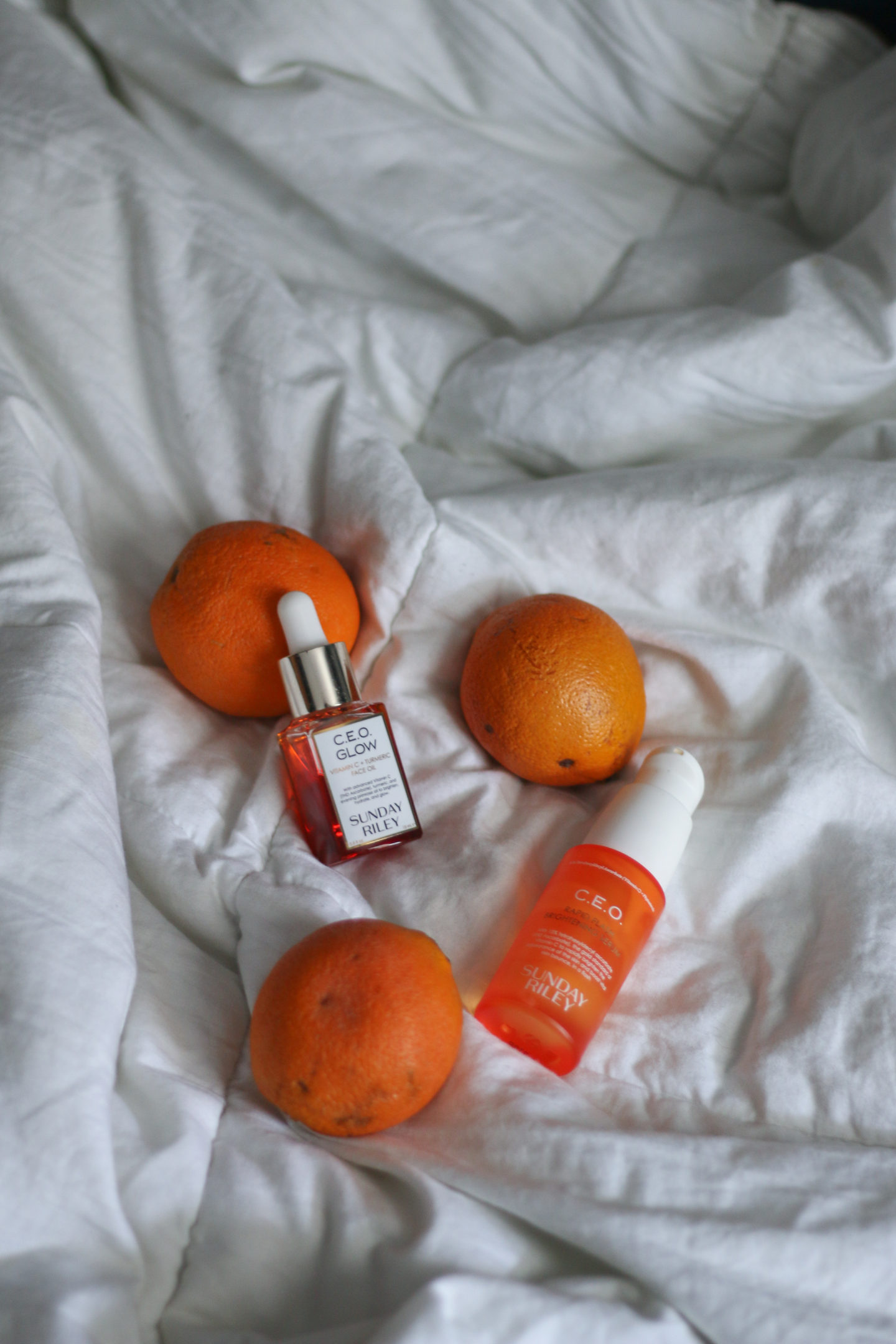 By now, we're hoping everyone knows how important oil is for your skin. If you still aren't sure, we wrote an entire blog post about the benefits of facial oil. For us, this is one of those products that hits all the marks in more ways than one. Even though we did say the serum adds a glow to our skin, this oil goes above and beyond. We actually like to mix a few drops into our moisturizer in the morning. It helps recharge our skin and boosts its radiance. This oil is packed with two major components, Vitamin C and turmeric. It helps with redness and evenness. That's why this product is such a powerhouse. It has both of those active ingredients.
The great thing about this oil is how fast it absorbs into your skin. Even though we love going to bed totally oiled up, we are not fans of looking like a greased chicken during the day walking through the streets. We are obsessed with how fast it absorbs, especially if we mix it with a moisturizer. It absorbs quickly and leaves us with calm, smooth skin.
We really do swear by both of these products. They've helped us brighten our complexion and even out our skin tone. If you're looking for a new Vitamin C product, we highly recommend trying these out.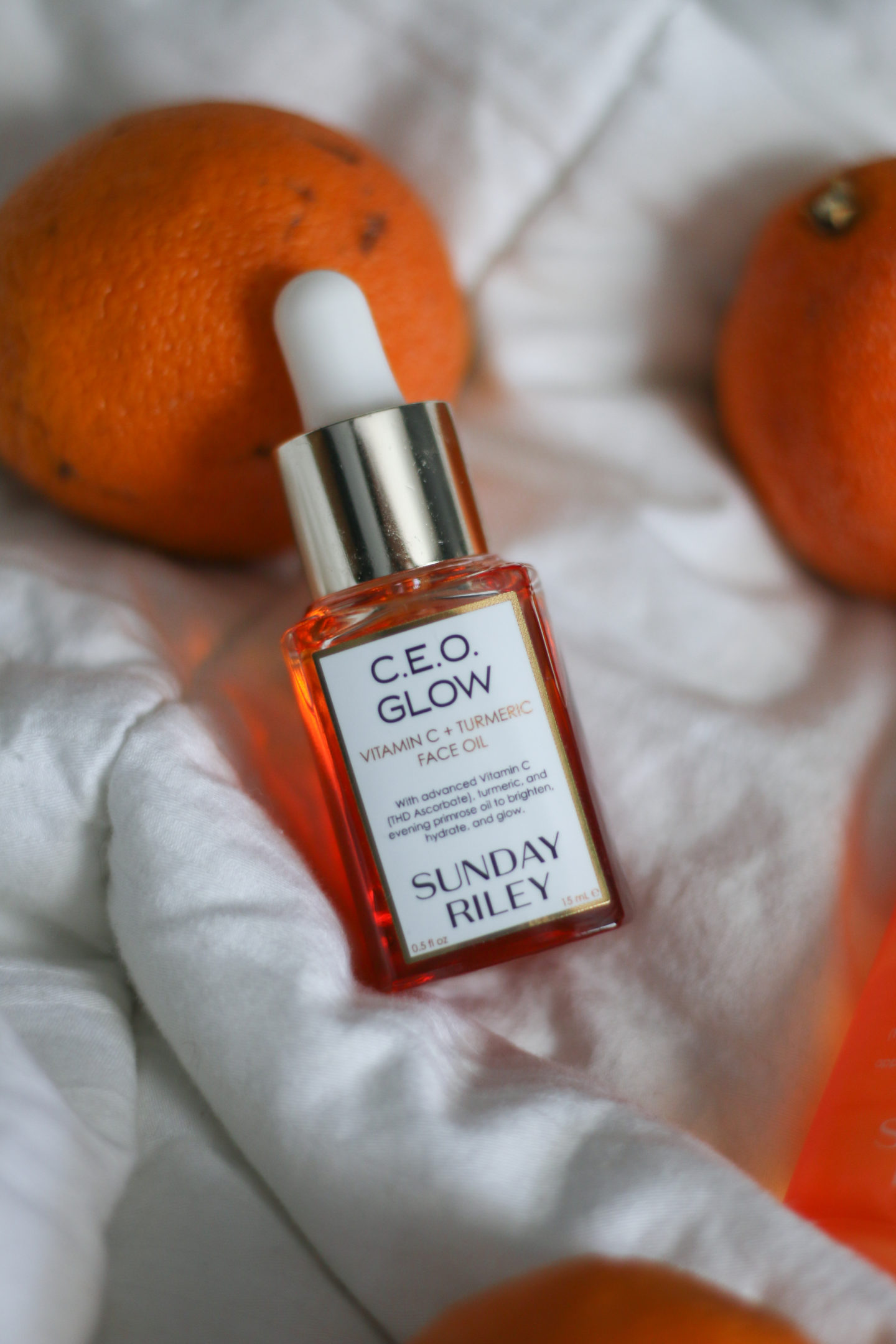 ---
SHOP THIS POST

---