Lighting can make or break a room. It's one design element we really take seriously. We love searching for interesting fixtures that add dimension to a space. We also love to incorporate lighting in unconventional ways. One space, in particular, is the kitchen. You don't typically think about adding a lamp to your kitchen. That's usually reserved for a living room or bedroom. But why not add one to your kitchen? It can actually add extra warmth and a touch of coziness to a sometimes stark space.
We recently added this Ralph Lauren lamp (found at HomeGoods) to the wood cutting board beside our stove. We first created this little vignette to hold our cooking essentials like seasonings and oil. But after a while, we felt like it needed something else. So bring on the light. Adding this lamp totally changes the feel of the kitchen — especially at night. It adds so much warmth to the room.
Even though it does add a cozy touch to the kitchen, we didn't want it to change the overall design. That meant we had to be smart about the lamp we chose. We went with small and neutral. This way it didn't change anything but instead blend in seamlessly.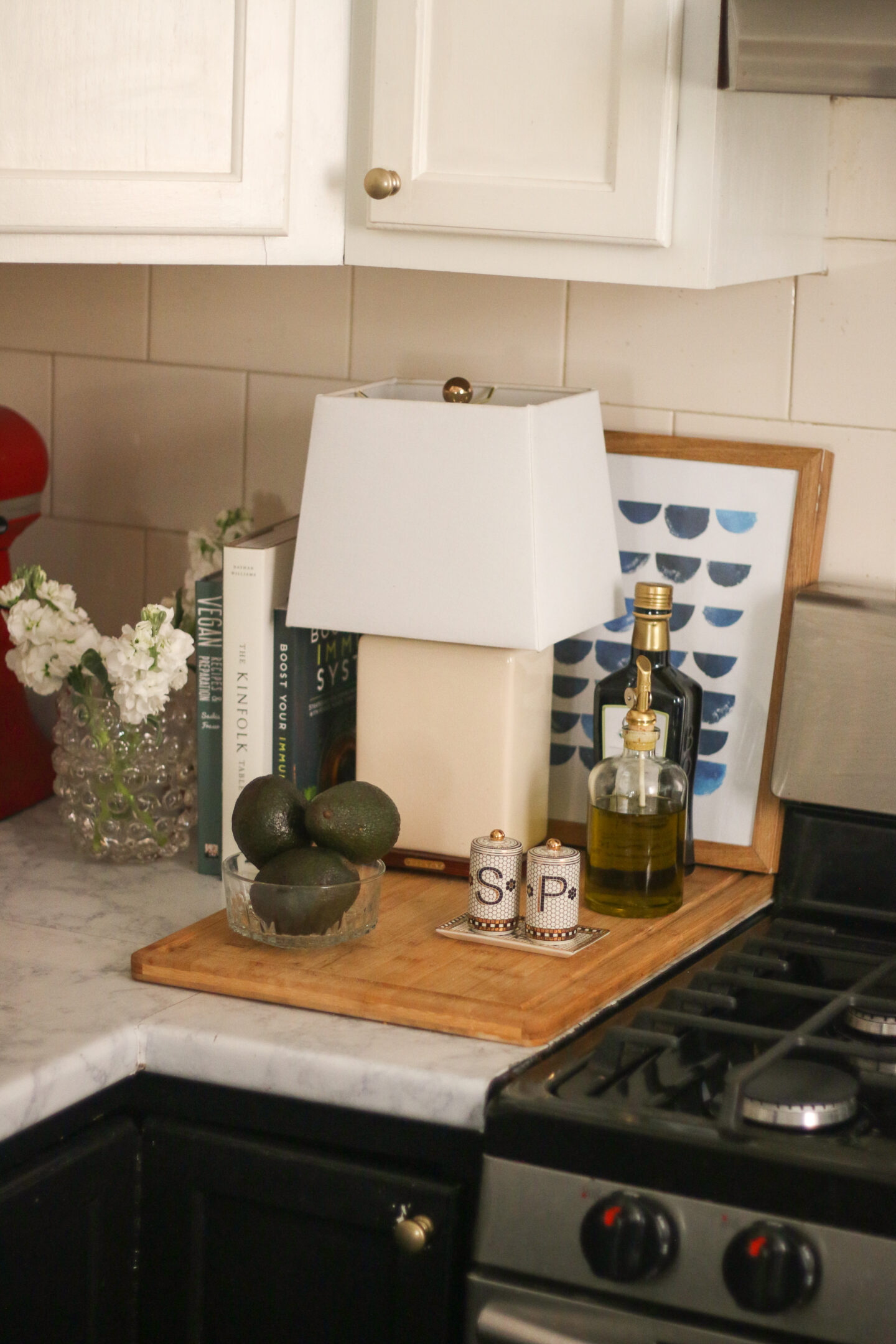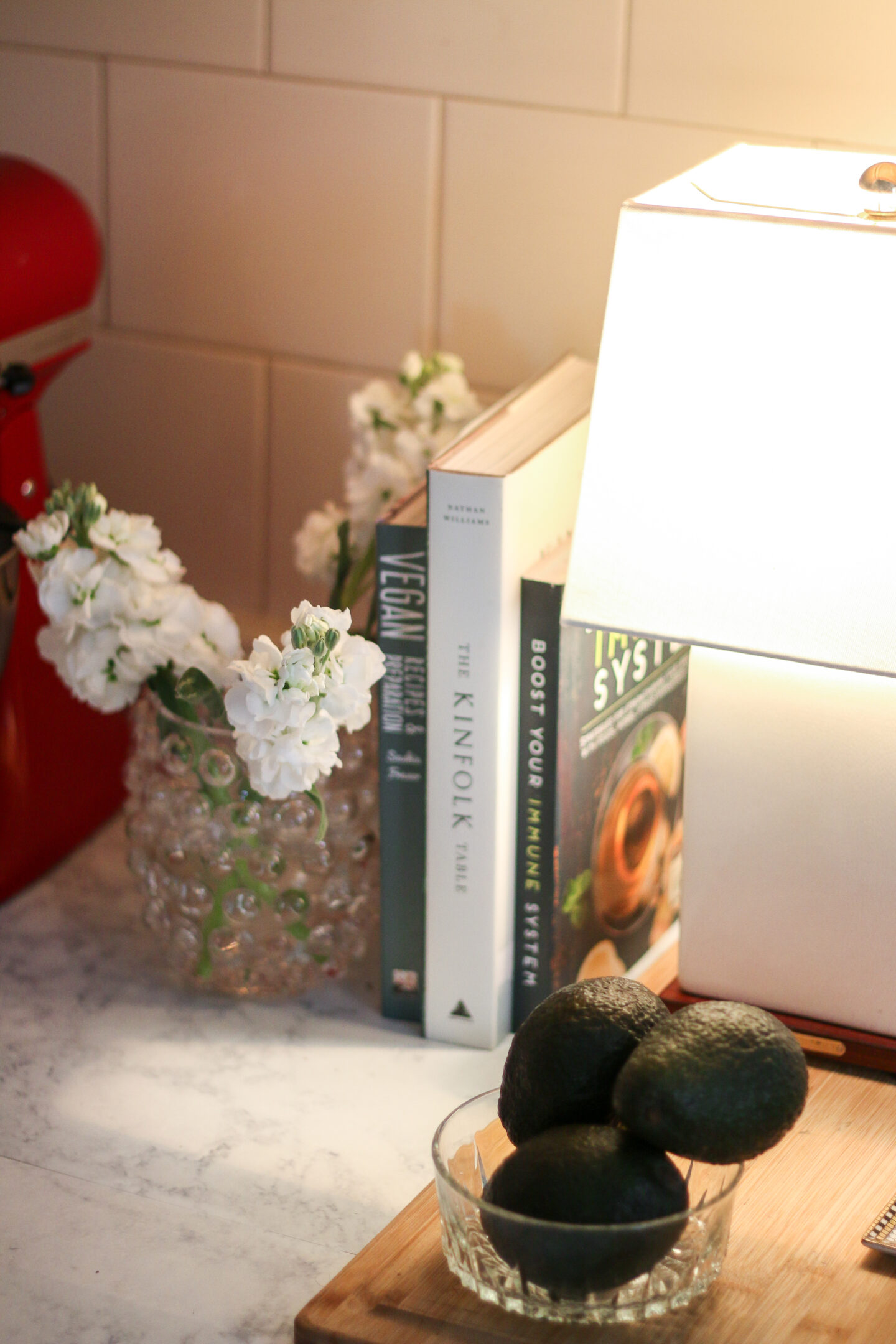 What do you think? Would you add a lamp to your kitchen? Let us know below! Until next time…