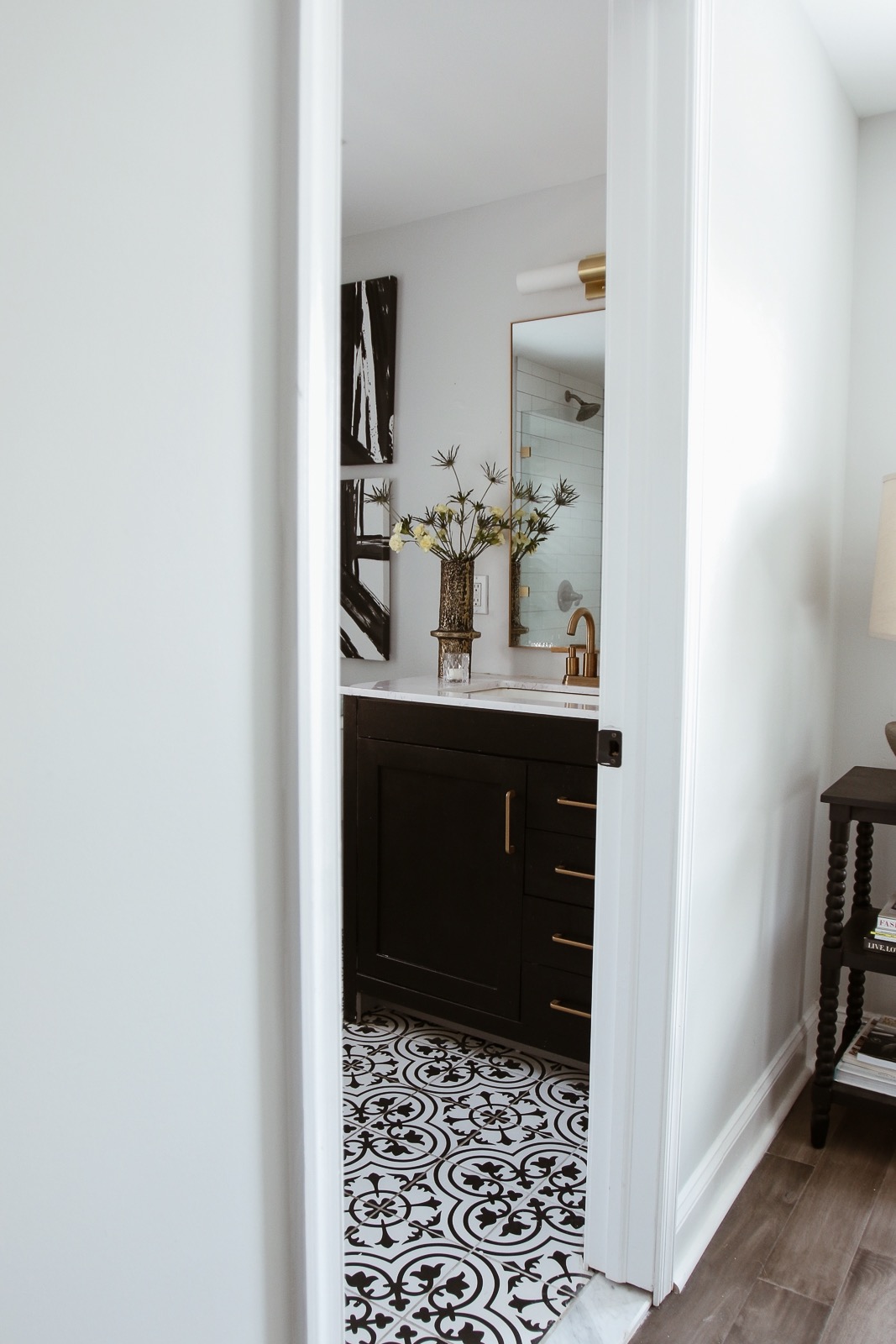 Over the past few months, we've been working on making a few changes to our master bath. Overall, we love the bathroom but needed to make it more "us". We always get questions about the floor. The tiles were already installed when we bought the house. We love how much of a statement they make. For the updates, we wanted to incorporate more black and brass. For starters, we painted the vanity black. This was a super easy (and inexpensive) way to change the space. We thought about installing a totally new vanity but realized painting the existing one would make a big enough difference. Plus, we have other things on the list we need to buy. It was an easy way to save money. We made sure we chose a paint that was going to hold up in a bathroom since it's a high-traffic area.
BEFORE: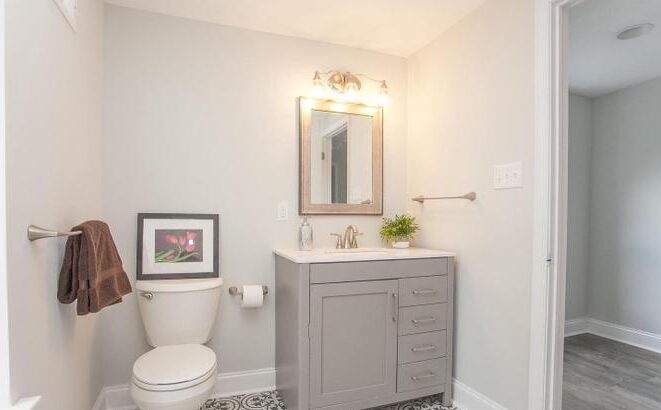 AFTER: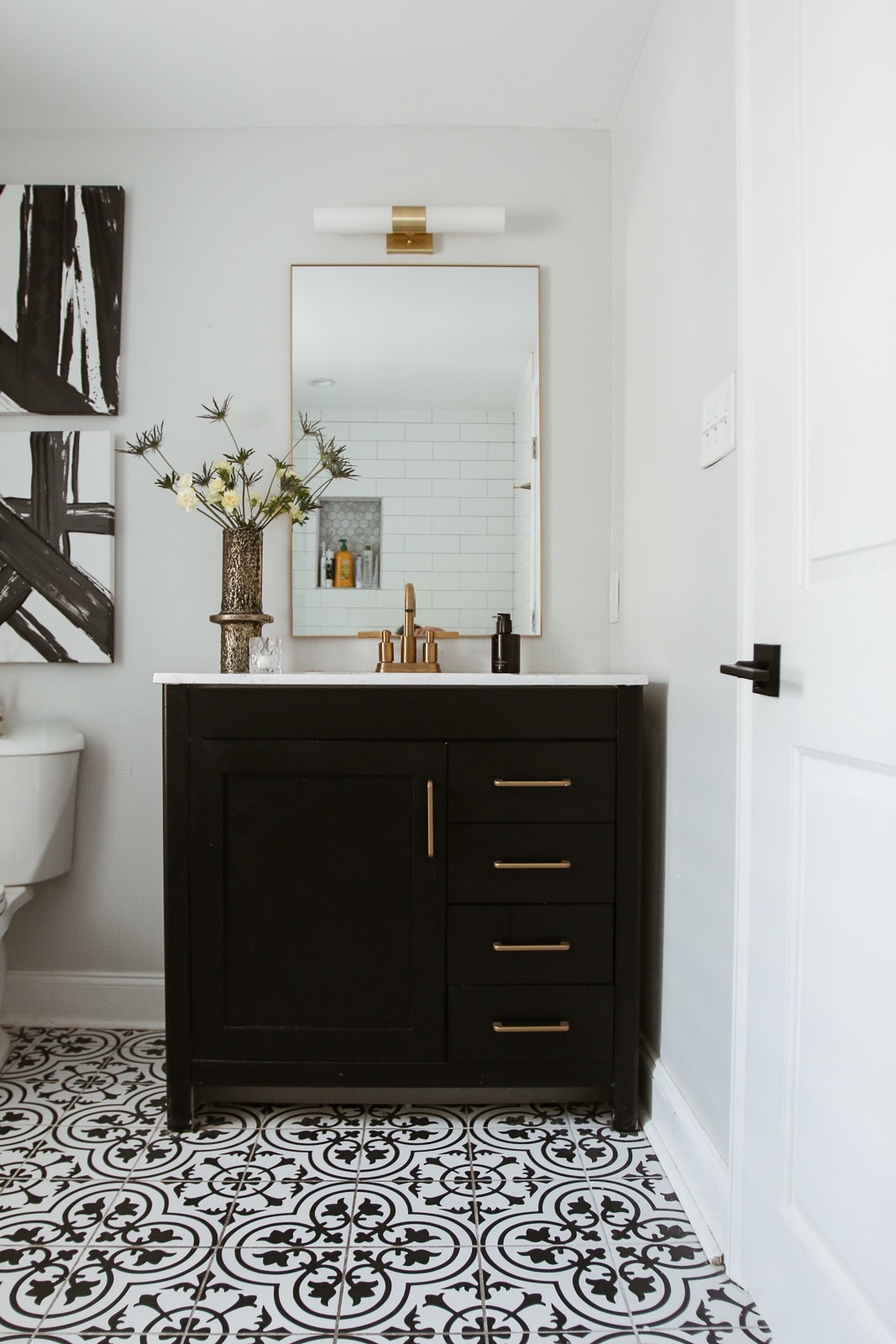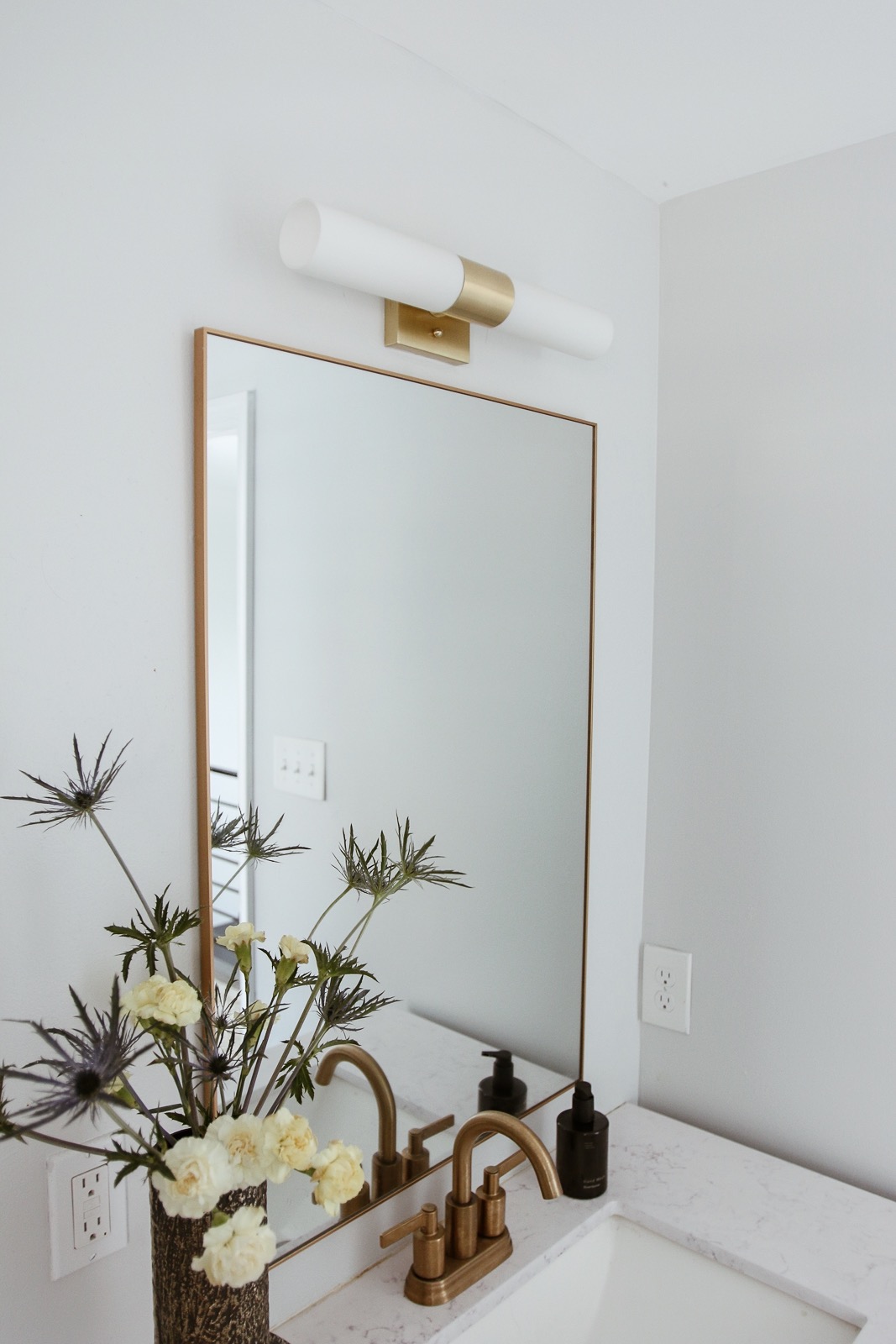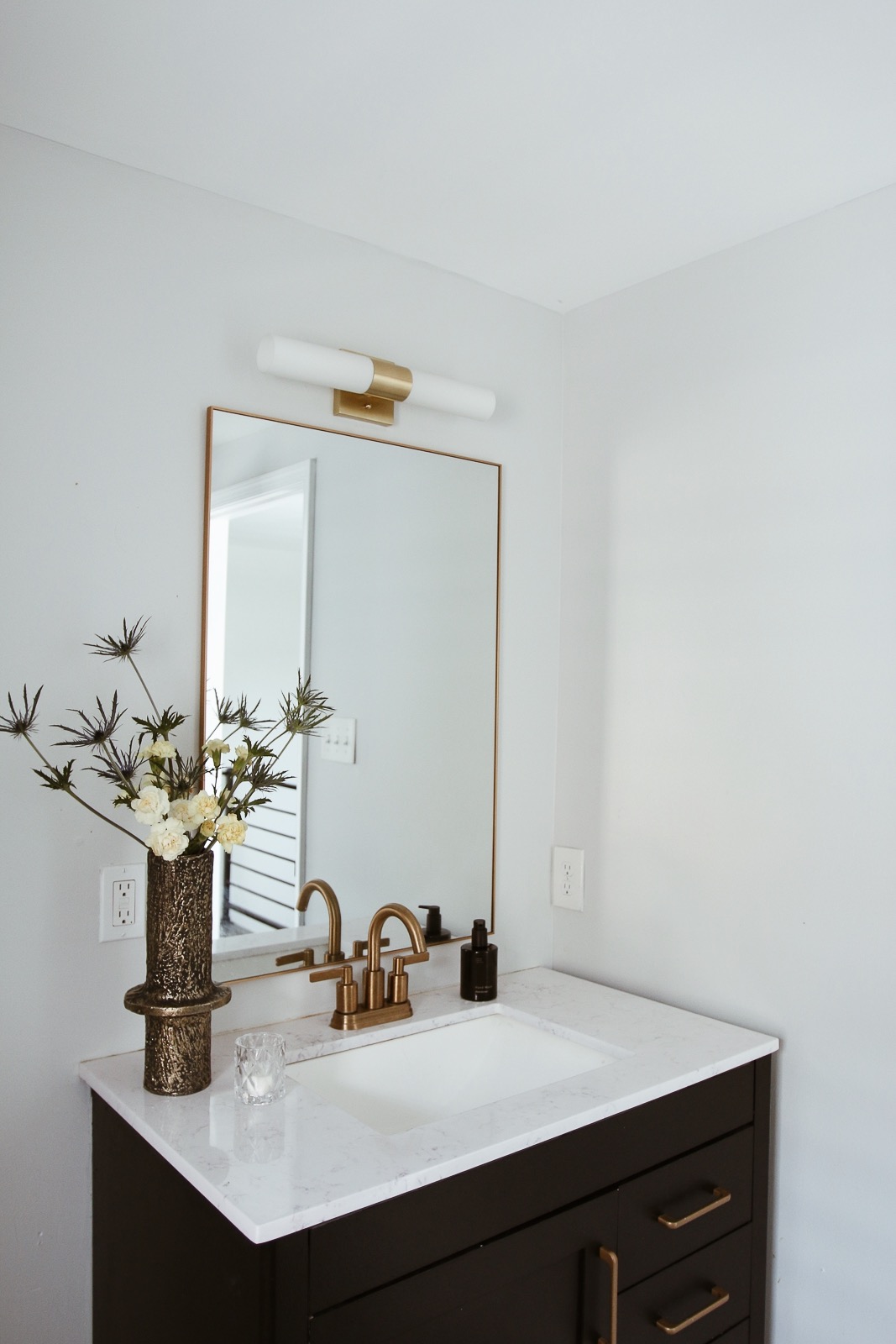 Next up, we spray painted the handles brass — another inexpensive way to change the look and feel of a vanity. This made an even bigger difference once the vanity was painted. We absolutely love the contrast between the black and brass. It all compliments the floor tiles really well.
The original faucet was the typical chrome you see in most bathrooms. We wanted something a bit more refined so we went with a brass faucet on Amazon. We actually purchased another one in matte black for the guest bath, too! The quality is amazing for the price. You'd be surprised how much a new faucet can change a space.
The other two areas we focused on were the mirror and light. Even though the vanity paint made a big difference, these two areas probably made the biggest impact. We added a really sleek brass mirror and this gorgeous light from Wayfair. With those two additions, the bathroom really came together. We wanted to show you that you don't need to spend a ton of money to make a big change in your home. Sometimes the biggest impact comes from the smallest changes. Until next time…
---

---