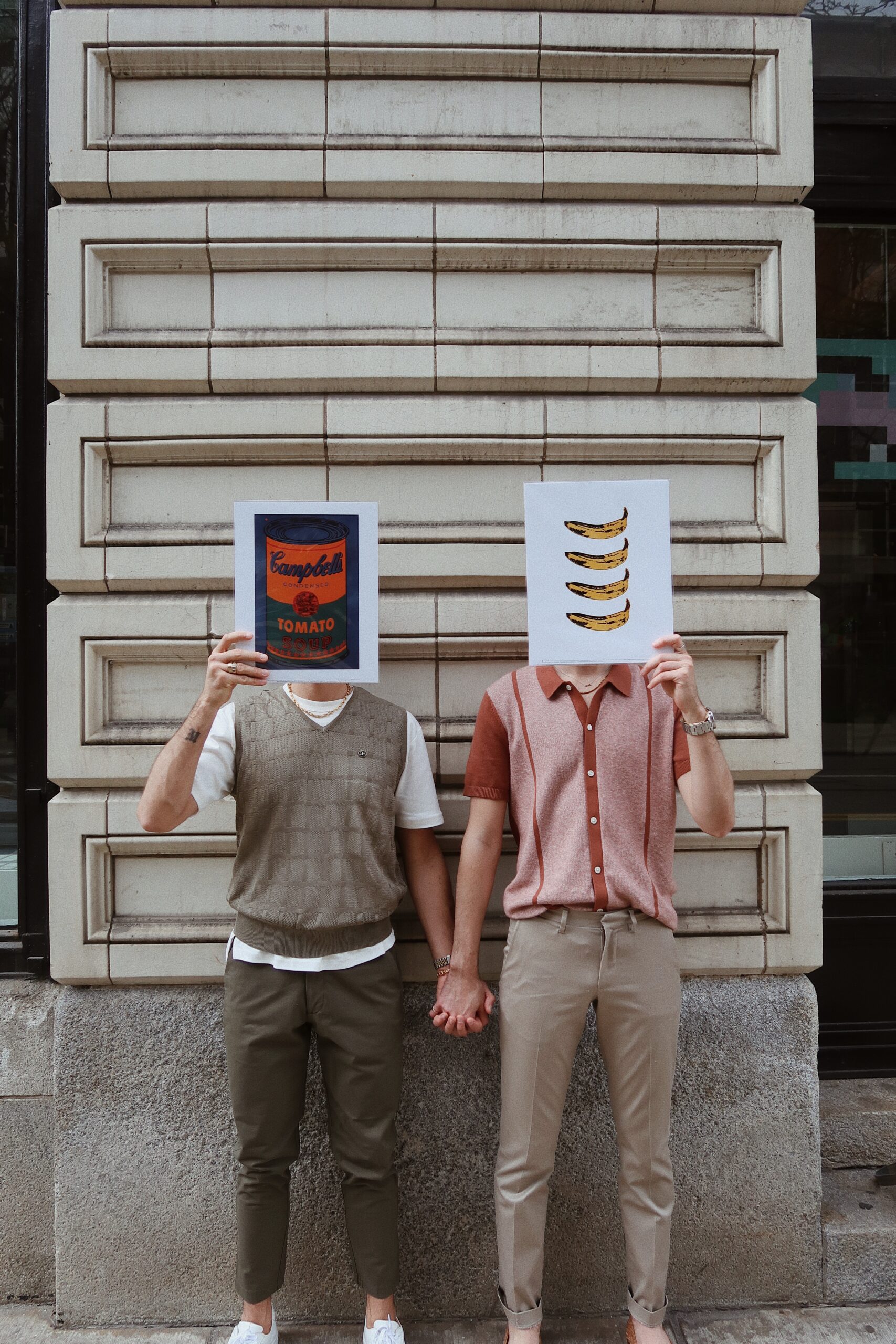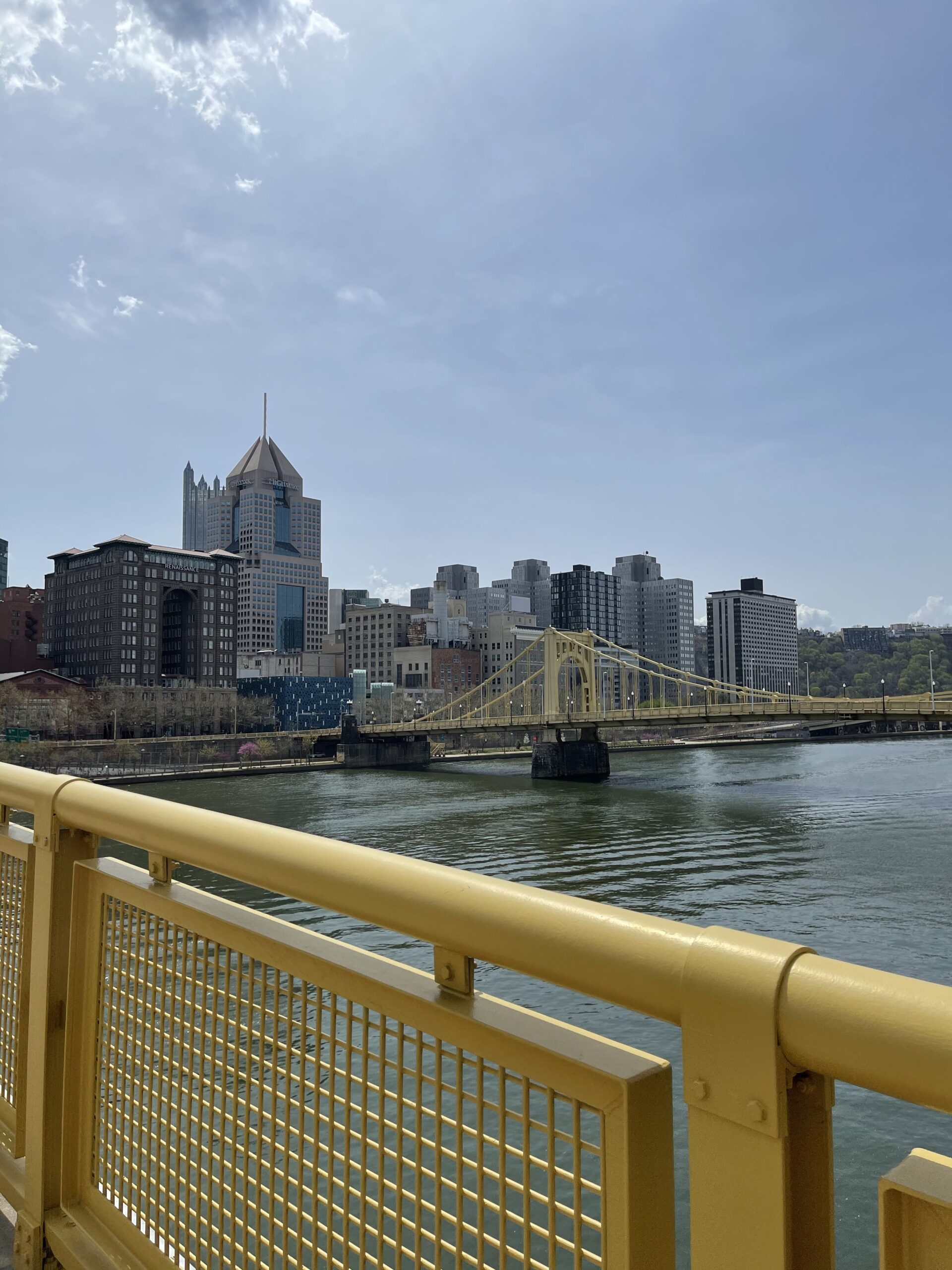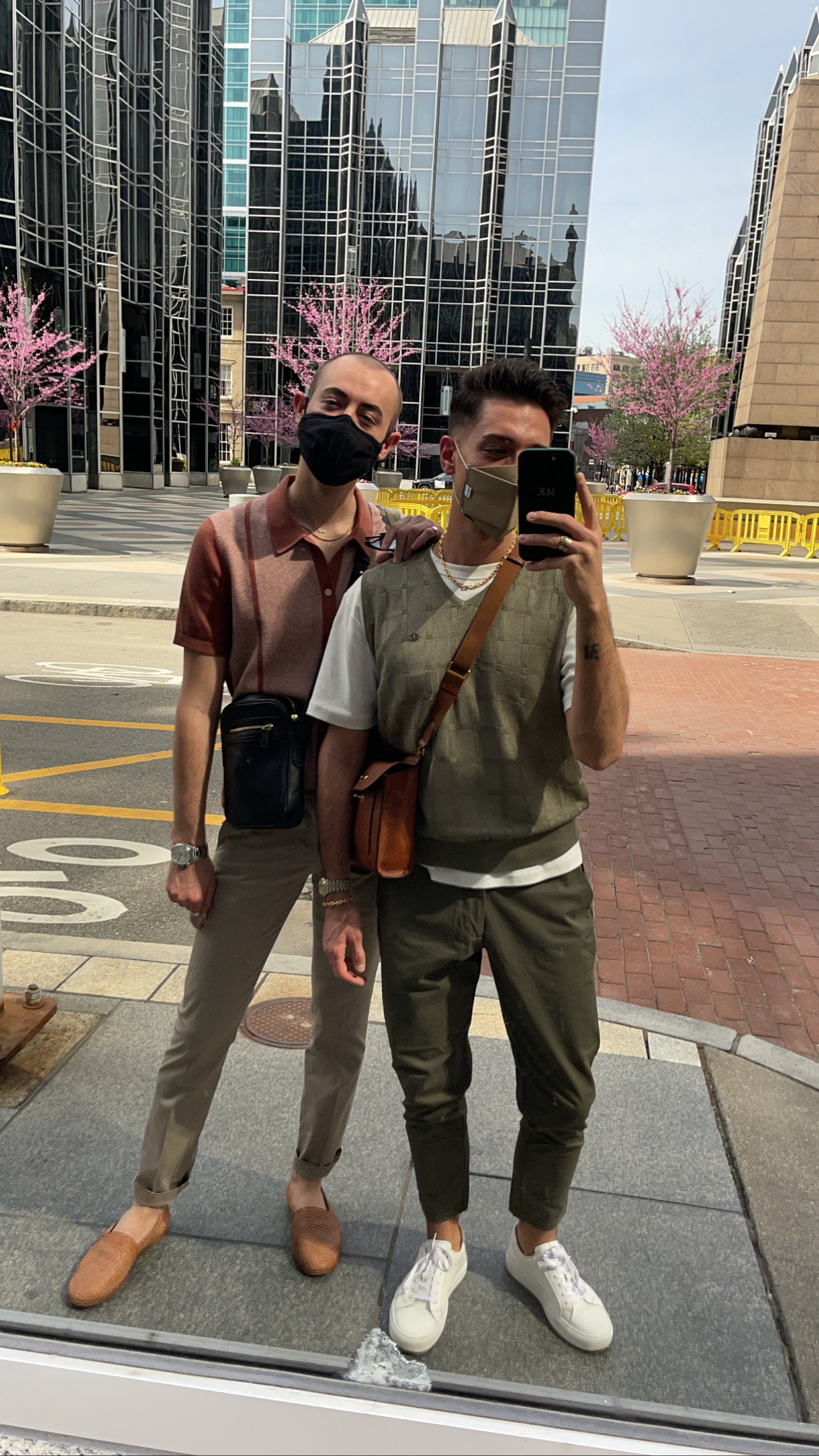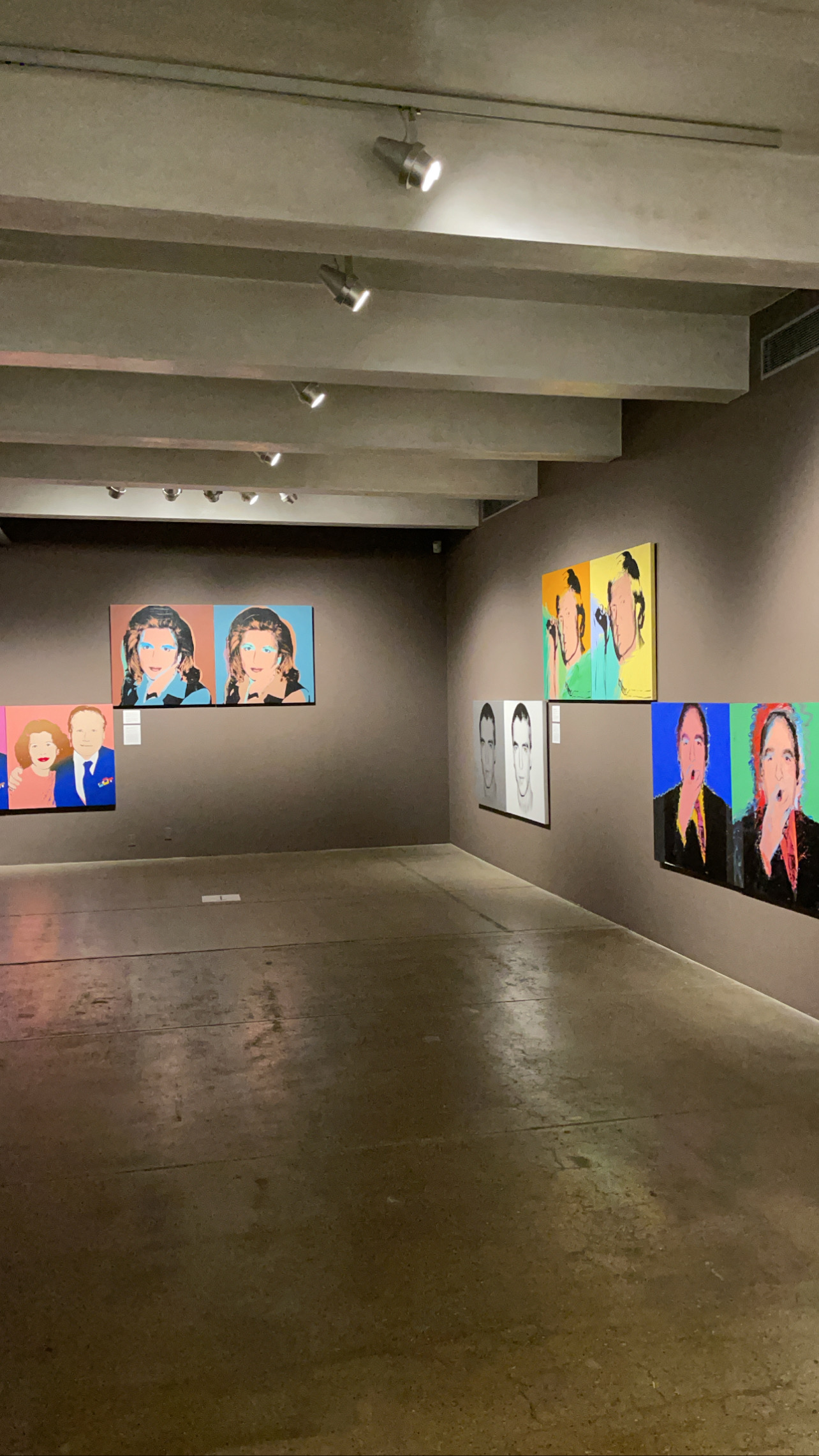 You likely already know that we traveled to Pittsburgh this past weekend. It was mainly for a work trip but we decided to stay for two nights to explore the city. It was the first time for both of us. Well, technically Alex did go when he was little for a football game but he barely remembers it. The first thing we will say about this trip is we did not realize how far the drive was from Philly. It felt like we spent days in the car. It was about 5 hours away but somehow took us longer?? We swear we just kept driving and driving. Is it dramatic that we jokingly said we wished we could have jumped on a quick flight? lol.
The main reason for the trip was to visit The Andy Warhol Museum. We talked about this a lot already on Instagram. We couldn't have been more impressed with the museum — it was truly so inspiring. Warhol had such a fascinating mind. You start on the 7th floor and as you work your way down, you see how his art changed and developed over time. We highly recommend visiting if you have a trip to Pittsburgh on the agenda soon.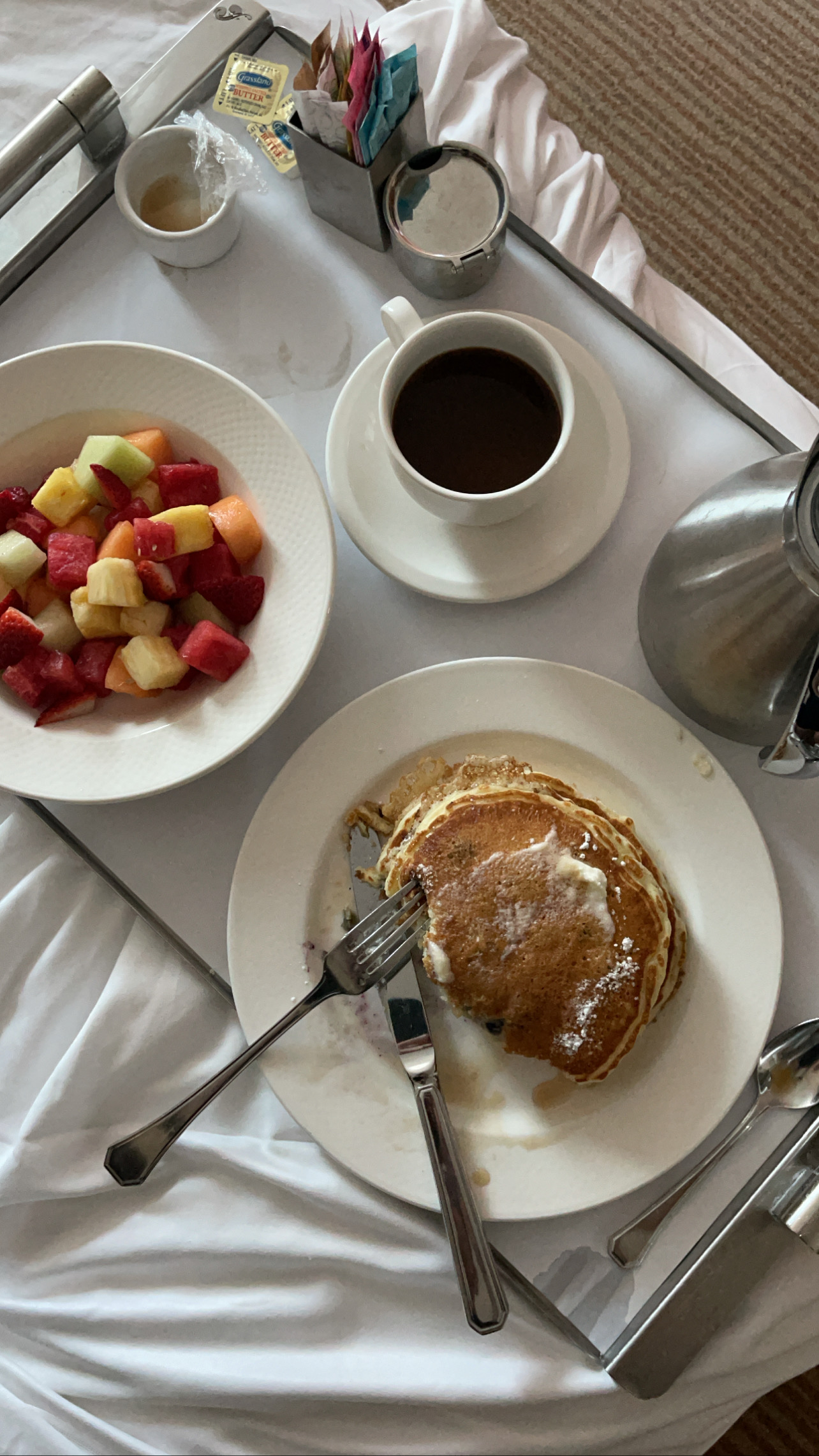 Since this was our first time visiting the city, we asked for recommendations on Instagram and wow we received so many! We obviously didn't have time to get to everything so we are going to include everything in this post. We ended up booking a room downtown at the Fairmont Hotel. We wanted to be within walking distance of the museum and central enough that we could travel to the surrounding neighborhoods fairly quickly. Next time, we won't do this. We ended up loving the other neighborhoods so much better than downtown. Though the hotel was great!
Friday night we decided to grab dinner and take it back to the hotel since we didn't arrive until after 8 pm. We were tired and wanted to get comfy cozy in bed. The first part of Saturday was spent at the museum. The walk only took about 15 minutes and the weather was incredible. We grabbed date and banana smoothies from SoFresh on our way. SO GOOD. We spent a few hours at the museum then headed back into the main downtown area to walk around a bit and check out the area. We were going to look for a lunch spot but decided to change and head to Lawrenceville. This was by far the most recommended neighborhood to visit. It was only about a 10-minute drive from downtown — super easy. The vibe of Lawrenceville was incredible. Tons of restaurants and shops. We stopped at The Abbey on Butler Street for salads and a drink to hold us over until dinner. The outdoor patio was so cute and perfect for the weather that day. We also visited Pittsburgh Furniture Company to do some vintage shopping. Super cool space that apparently has completely new inventory every two weeks! The only negative thing we will say about Lawrenceville and Pittsburgh, in general, is the lack of mask-wearing. To be honest we were pretty surprised. But we had our masks on and kept our distance.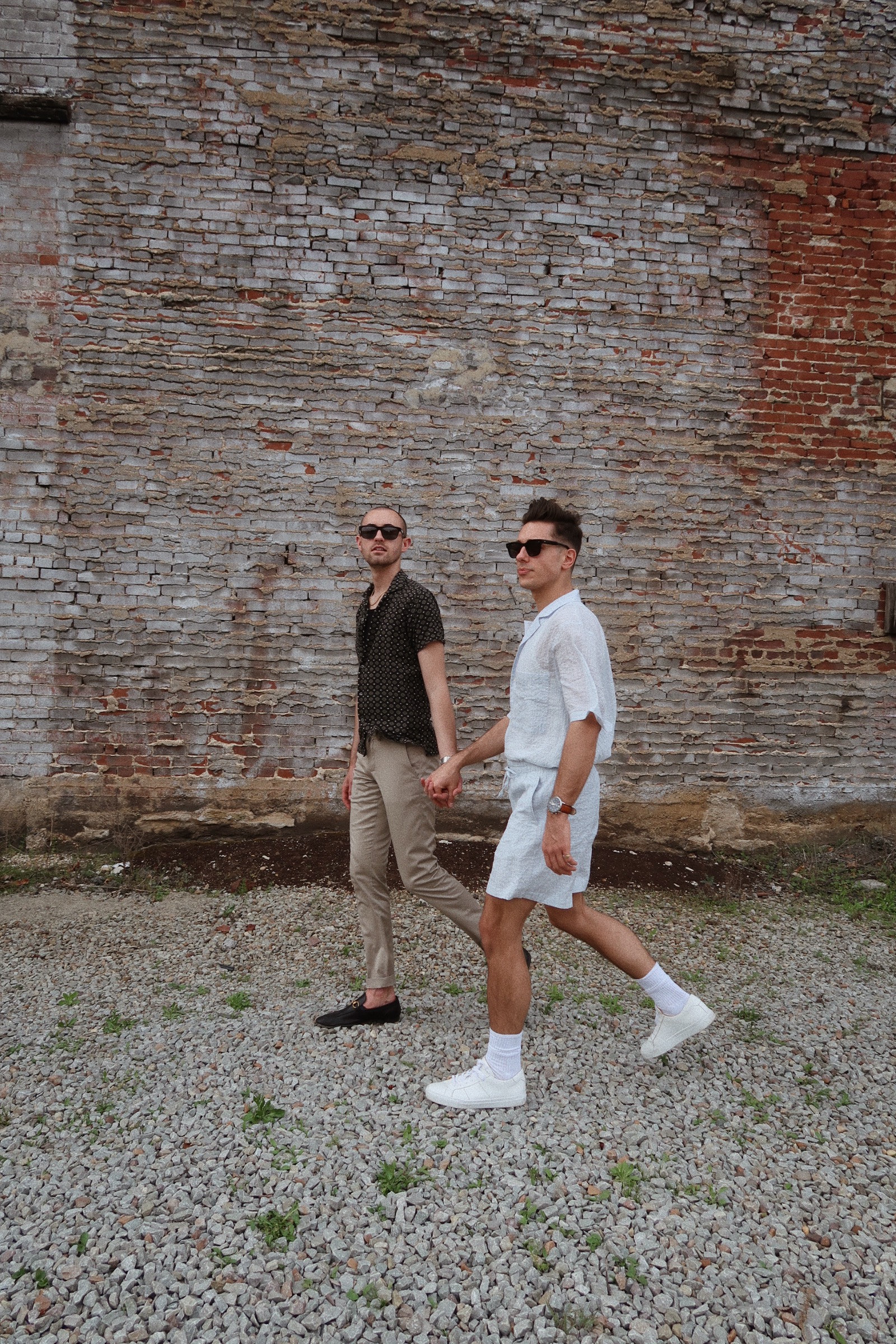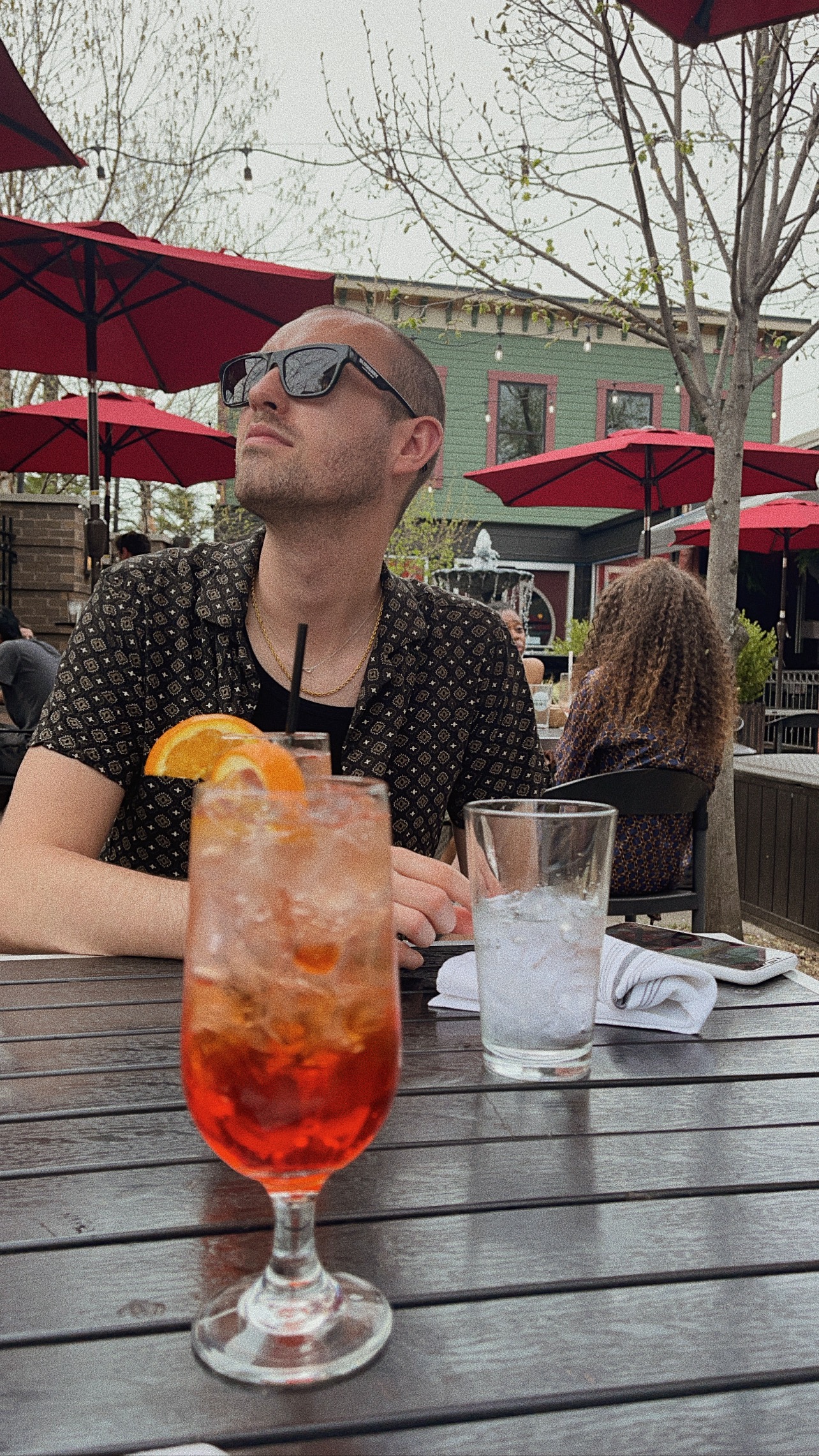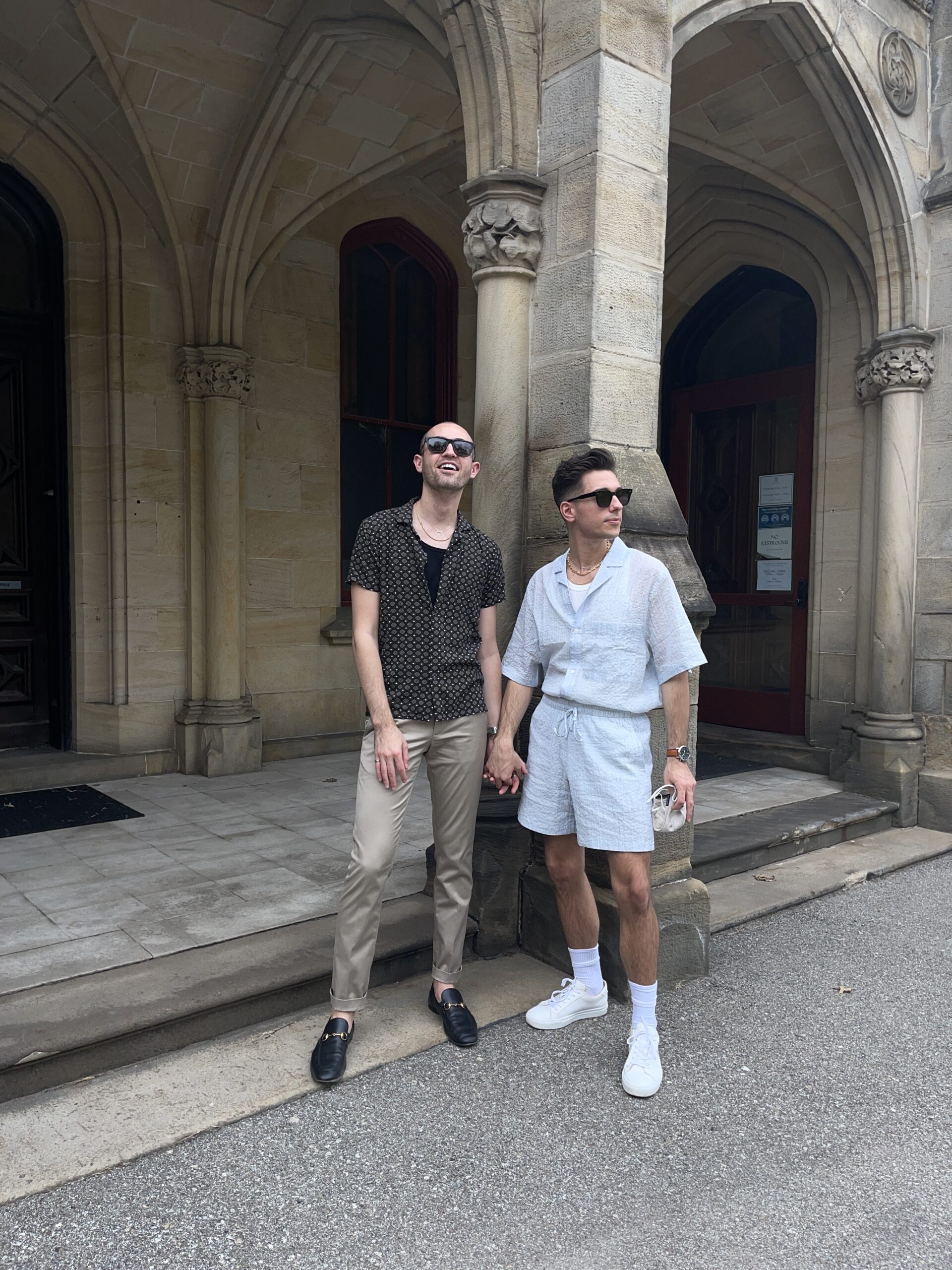 For dinner, we decided to try the restaurant inside the hotel — Floor 2. The vibe was great. We loved the design of the space and the food was delicious. The sunchoke dish was INCREDIBLE. Would we go back? Probably not. It didn't blow us away but it was still good.
We originally planned on going out for breakfast the next morning before we checked out. But we haven't stayed in a hotel in so long that we changed our minds and ordered room service. The extra time in bed was worth it! Now as we said, there were sooo many recommendations that we couldn't hit them all. Below is a list of the spots everyone sent in so you can check them out too!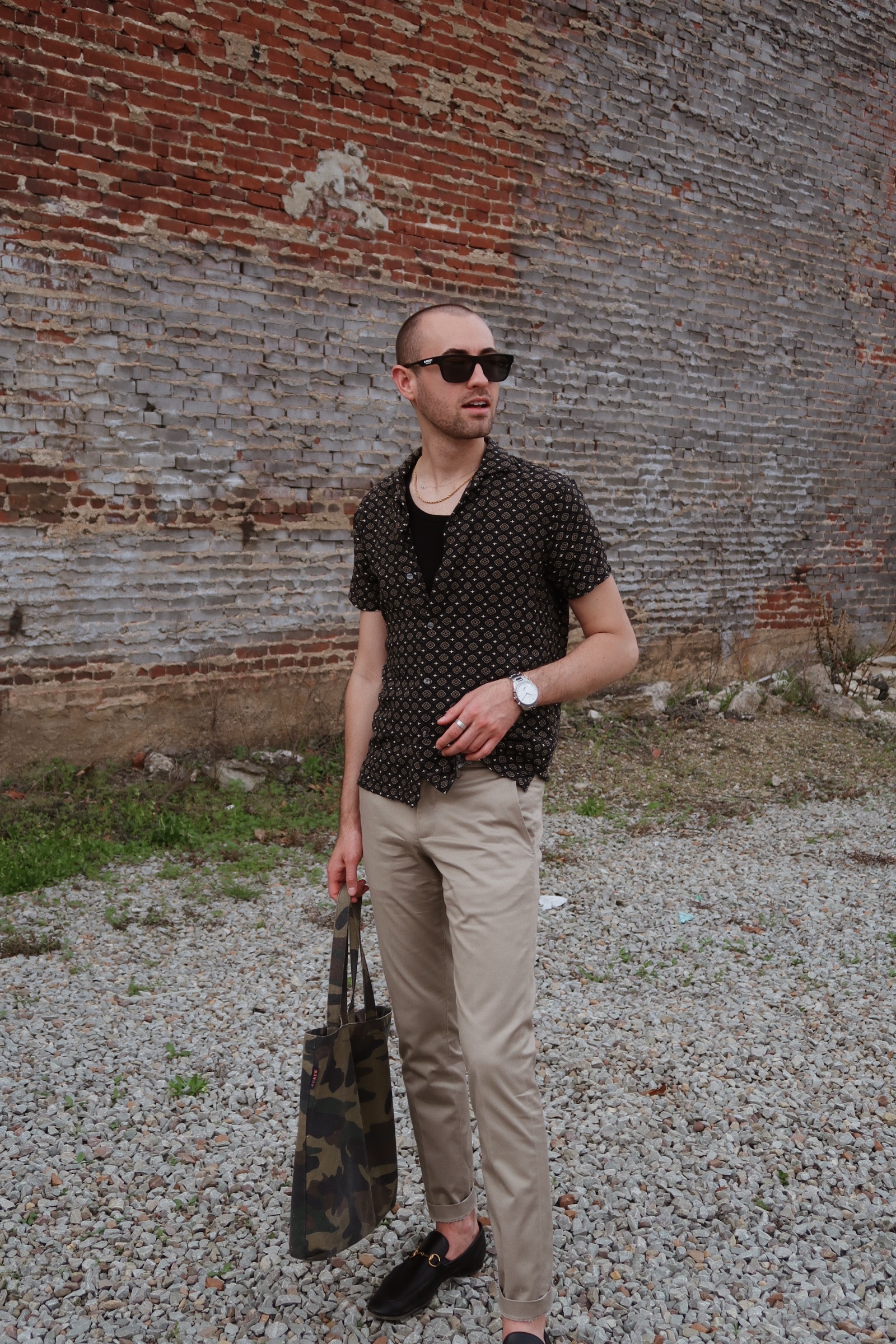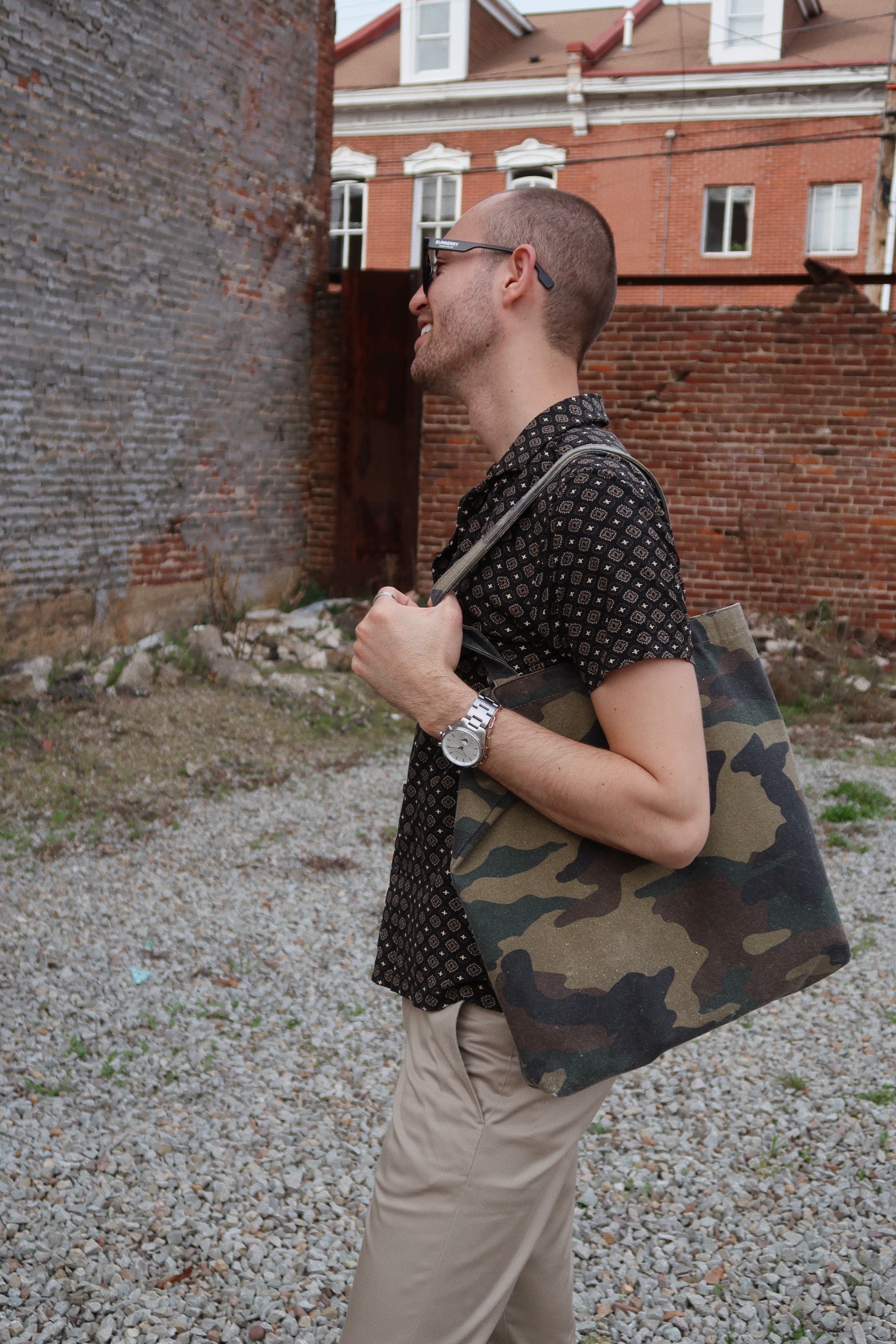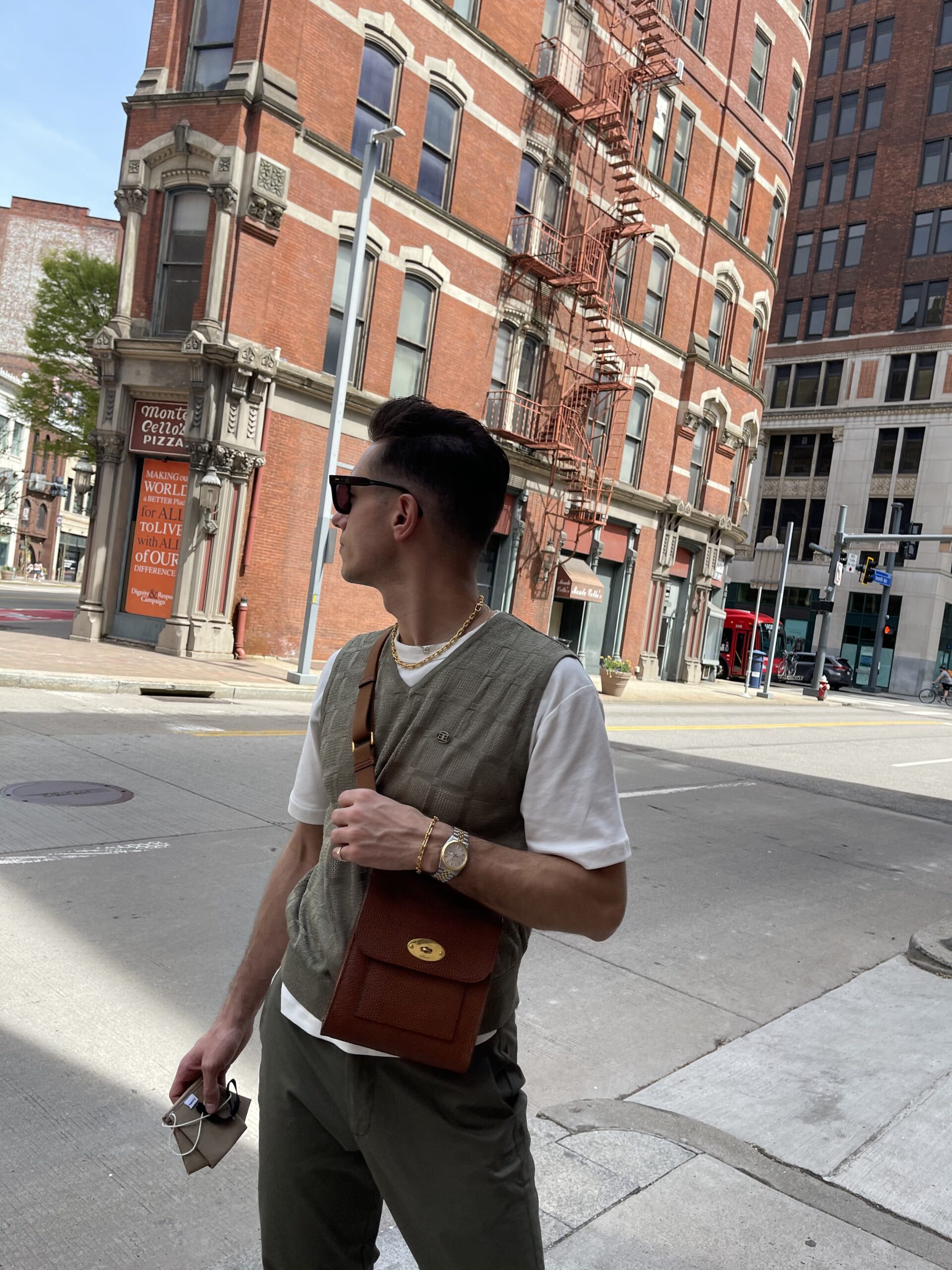 ---
More Recommendations
Restaurants
Bridges and Bourbon
Poulet Bleu
Gariasole
Bakersfield
Everyday Noodles
Dianoia's Eatery
Eleven
Altius
The Grand Concourse
Pusadee's Garden
Kaya
Piccolo Forno
Umami
Ki Ramen
The Commoner
Täko
Sienna Mercato
Condado
Nicky's Thai
Over Eden
Coop de Ville
Aladdin's
Pamela's
Gaucho
Neighborhoods
Mount Washington
Shadyside
Squirrel Hill
Lawrenceville
North Side
---