When it comes to style, things come and go. We've all gone through phases, and luckily, grown out of most of them. But obviously, there are a ton of pieces that aren't going anywhere. Ripped denim is one of those pieces. We have a ton of variations of this style of denim in our closet. From black to blue to white, we probably have it somewhere on a rack.
One of the main reasons we like this style so much is because of its versatility. Too often ripped denim gets looked at as unkempt or like someone isn't trying very hard. We totally disagree. Depending on the look you are going for, you can dress it up or dress it down. If we're running errands and want to go for the comfy casual look, we'll throw on some ripped denim, a crewneck sweatshirt and maybe some vans. On the other hand, if we're heading to an event, we can pair some light ripped denim with a crisp white tee and a blazer. It's a great way to give off the casual chic vibe — like you tried but not that hard.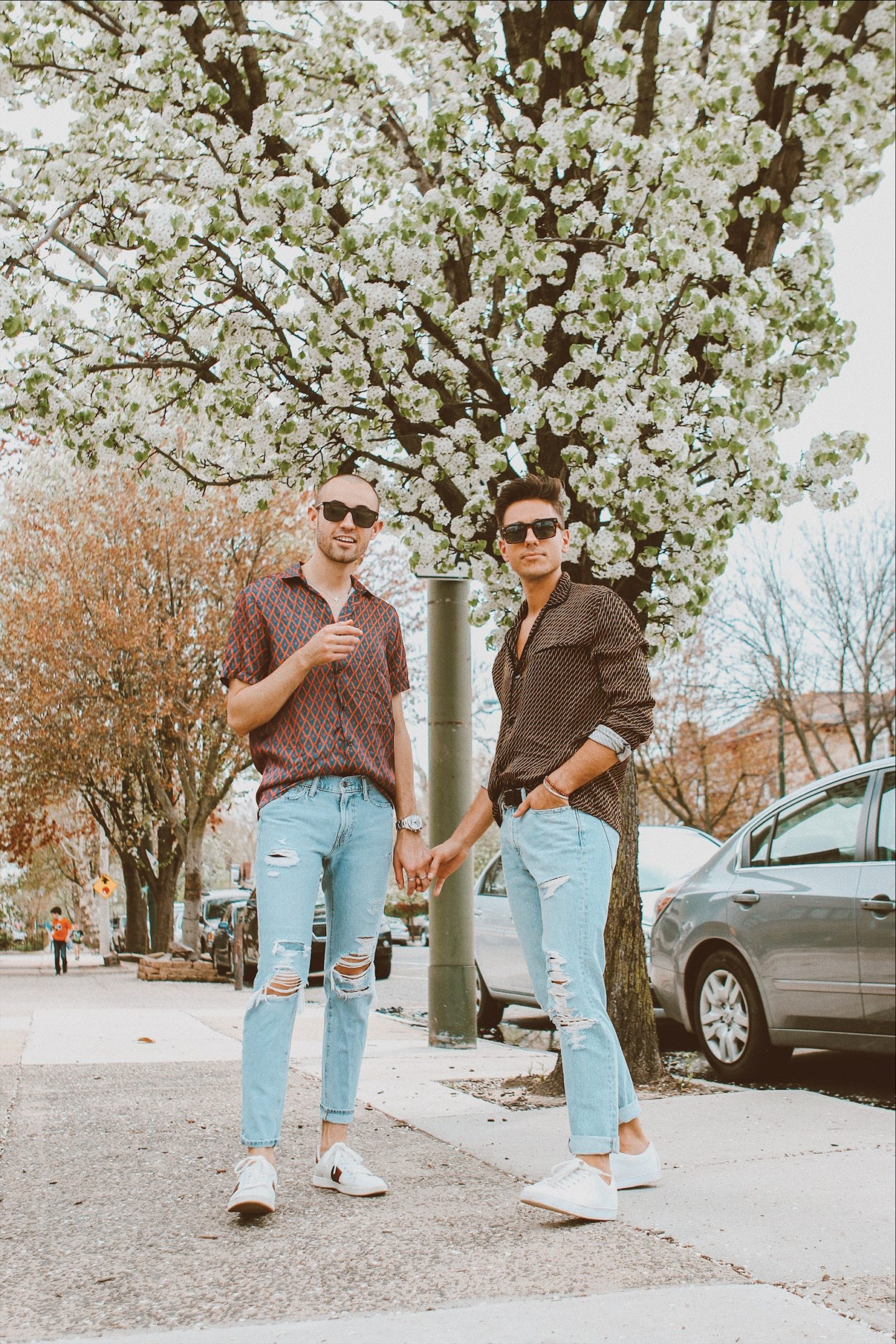 Now obviously we've all been there when you walk into a family party and your uncle makes some lame joke. Usually along the lines of, "I hope you didn't pay full price for those jeans", or maybe even, "looks like you tripped on something and split open your pants". INSERT HUGE EYE ROLL. We get it. But at the end of the day, style is personal and we are really good at ignoring those jokes. Plus, you probably looked amazing when Uncle Bill cracked that joke. Nevertheless, we get it.
If you aren't a huge fan of ripped denim, or might even be on the fence, you have options. Not all jeans have huge holes on both of the knees. We don't have any of those pants. You can find styles that have one tiny rip to full-blown distressed. There are a ton of options. We've rounded up a bunch of styles to help pique your interest.
---