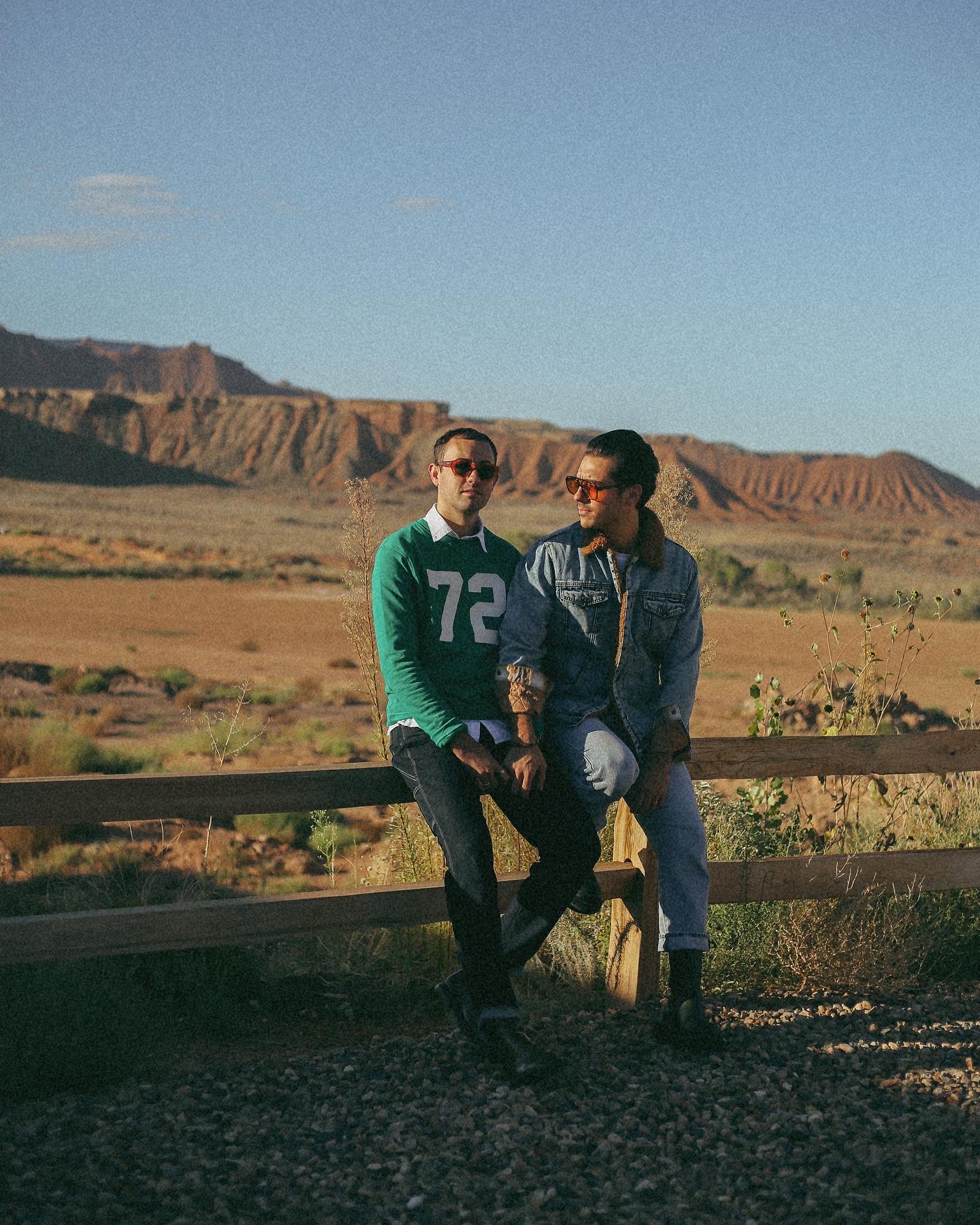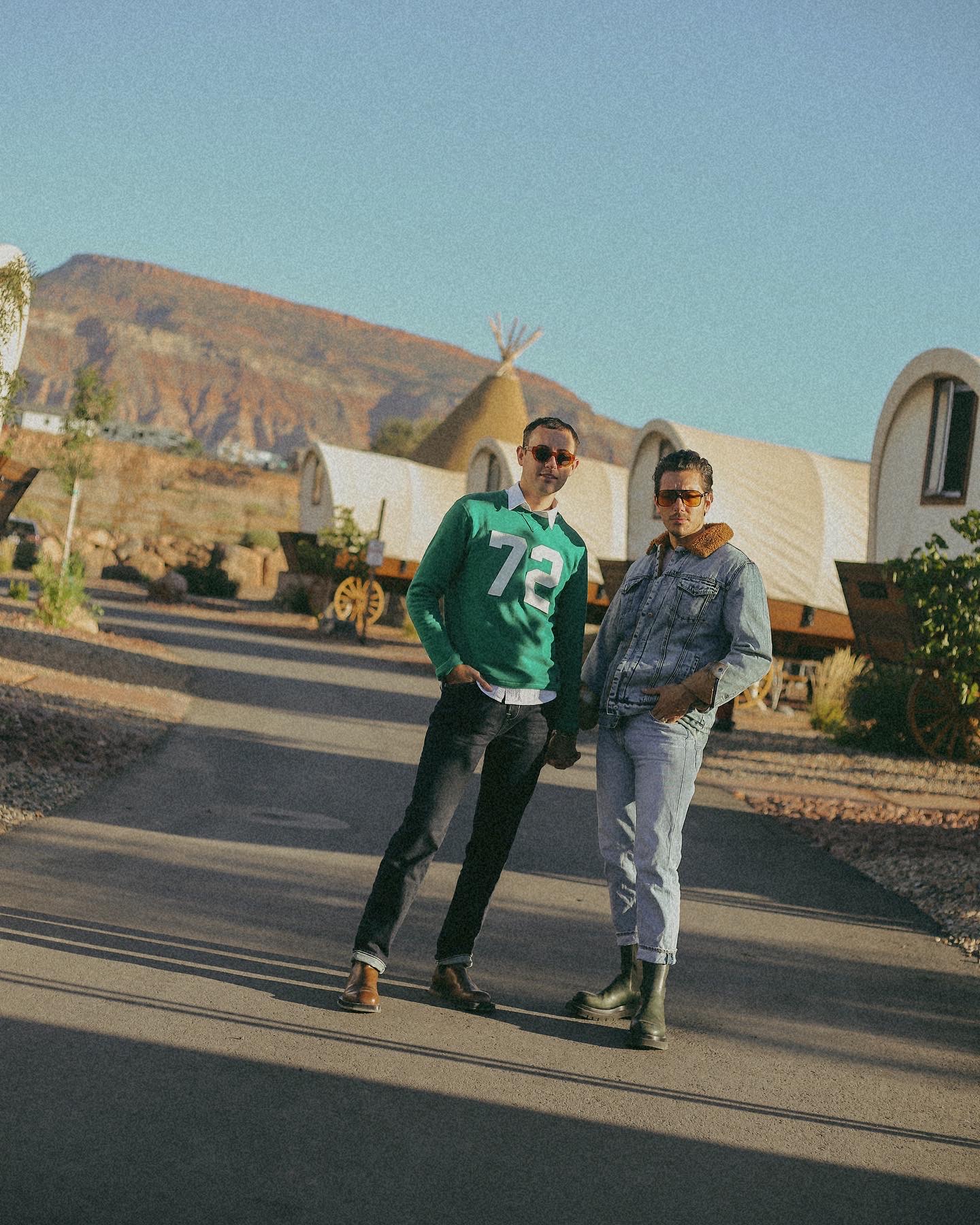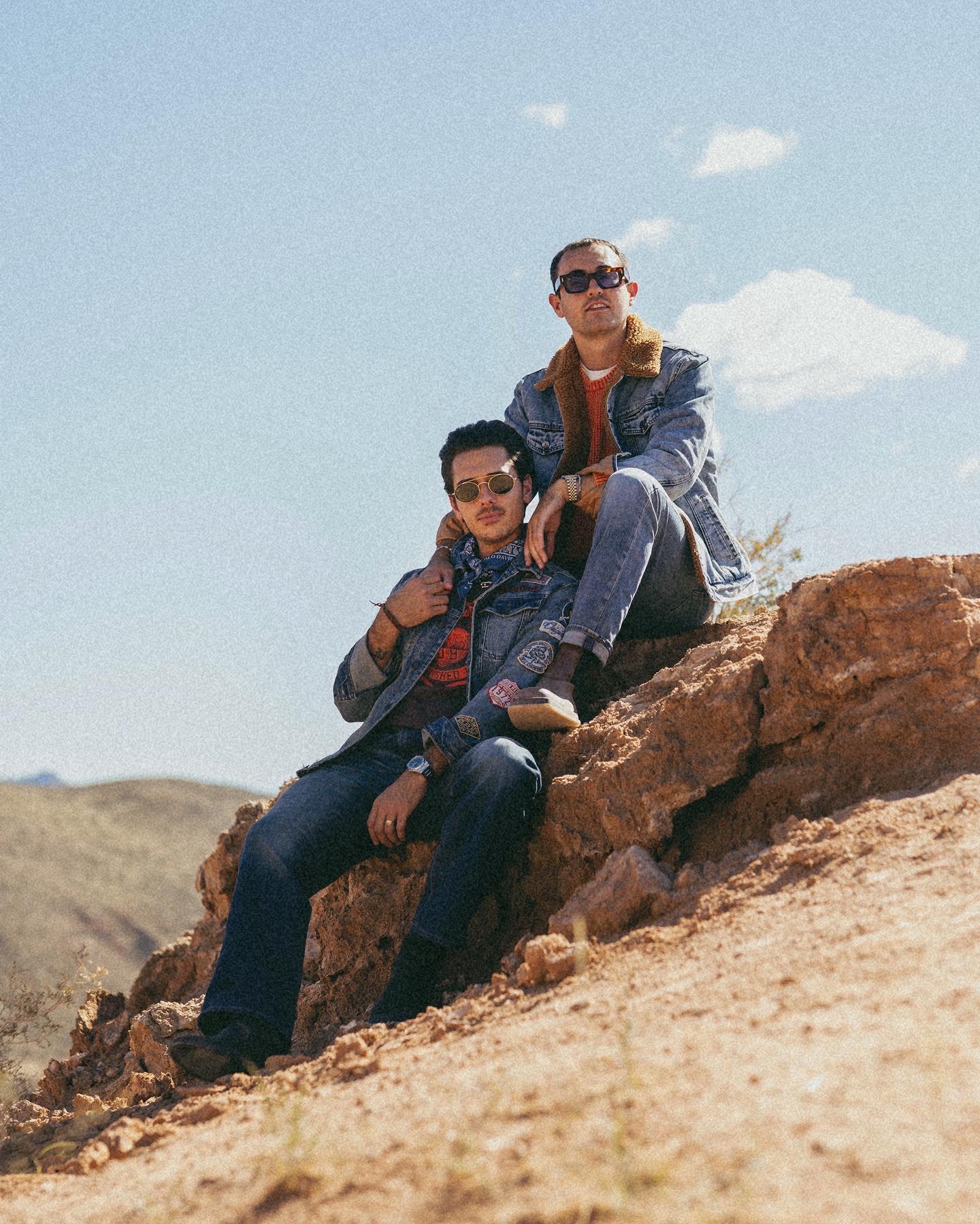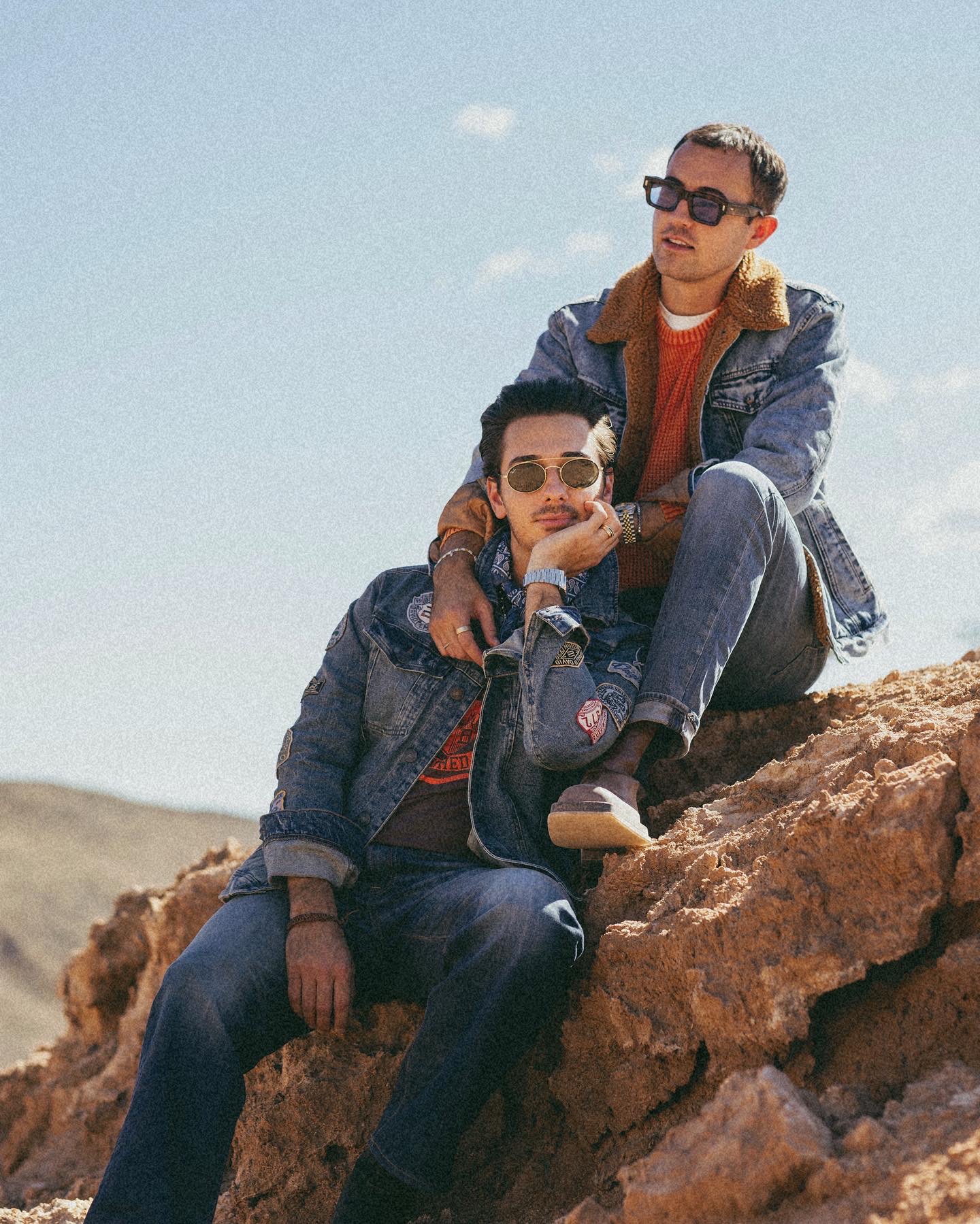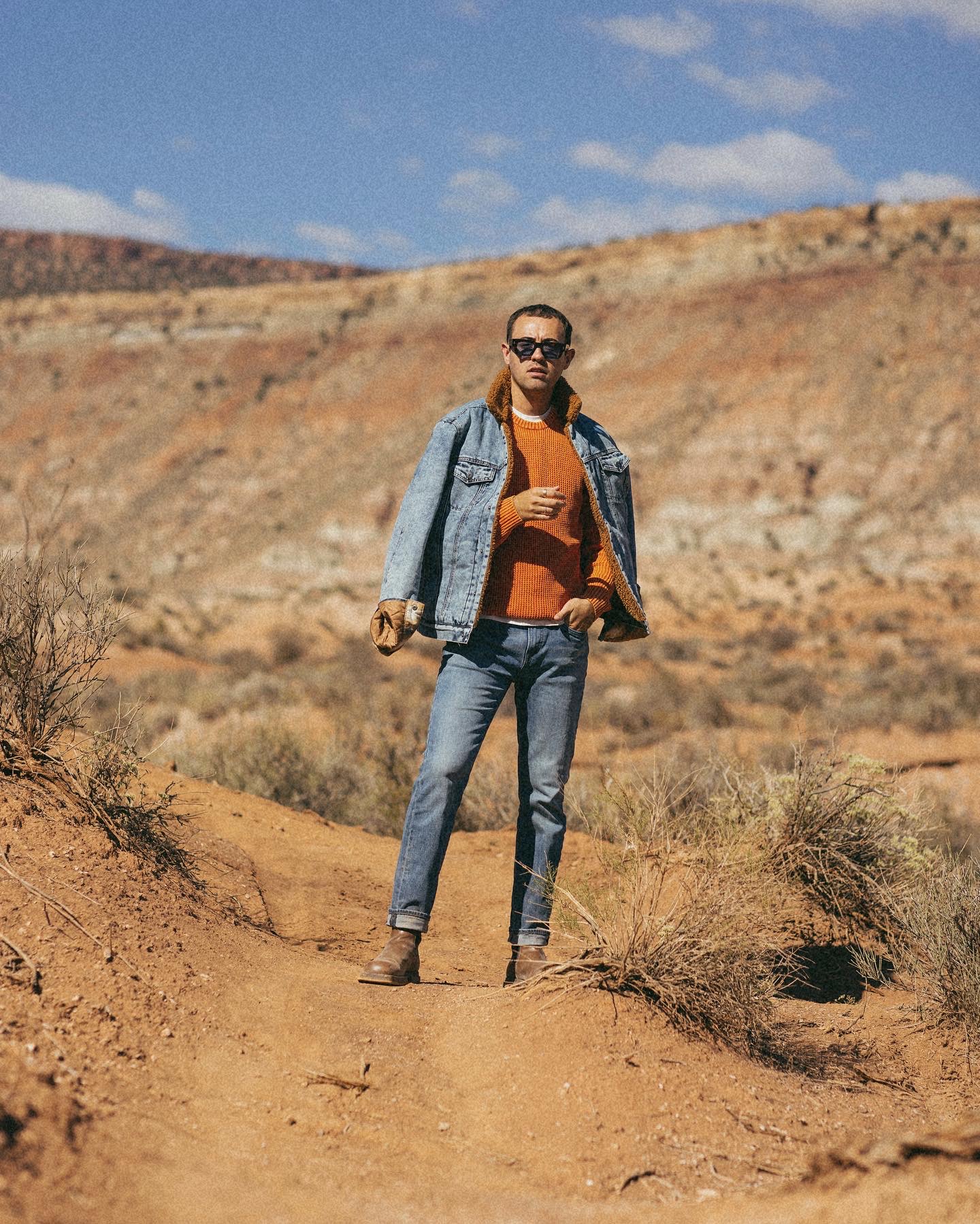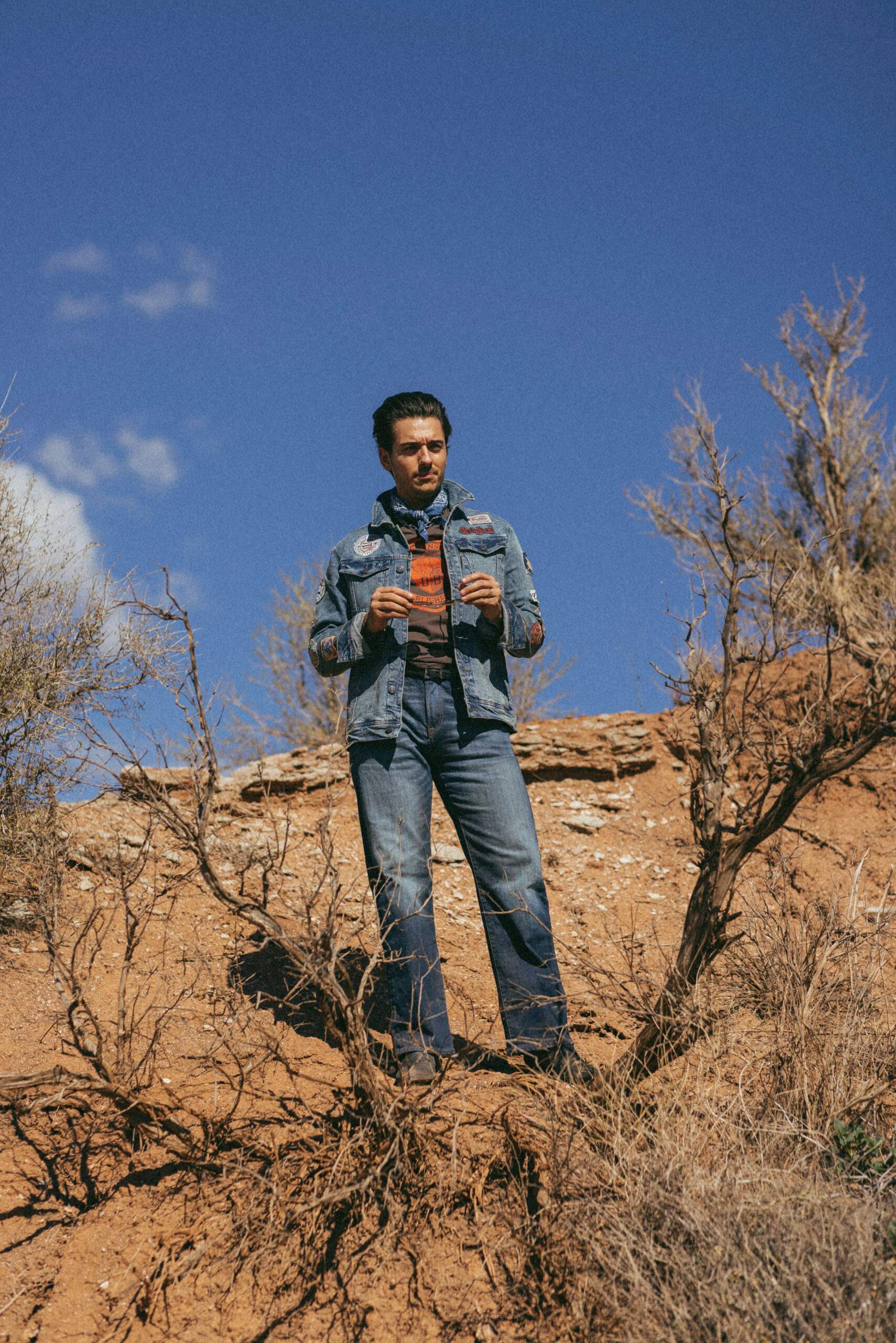 Utah has been on our bucket list for so long and it was finally checked off this past week. If you followed along over on IG and TikTok, you saw the wild adventure. We feel like we lived so many lives over the quick 48 hours spent in Zion National Park. From the moment we arrived, we couldn't wait to share it all with you.
The premise of this trip was to experience Utah with Buffalo Jeans. This was a brand trip with a group of creators from all over. We met the most amazing people from NYC, Cali, Texas, and Toronto. We honestly couldn't have asked for a better group of people. We genuinely left feeling like we made authentic connections with everyone. So much so that we're already planning a trip to Toronto for next month!
For this trip, we flew into Las Vegas and then took a bus to Utah. We actually loved this because we were able to take in the landscape while also getting to know everyone before we arrived. We stayed at the Zion White Bison Glamping and RV Resort. When we tell you this place was a dream! We've got to be honest with you, we aren't big campers. Are you surprised? BUT, give us a wagon with a full bathroom and we're all in! We felt like we were living that Oregon Trail game we all played as kids. Ugh, it was truly an incredible experience. They had fire pits, outdoor kitchens, you name it. It was the absolute perfect setup.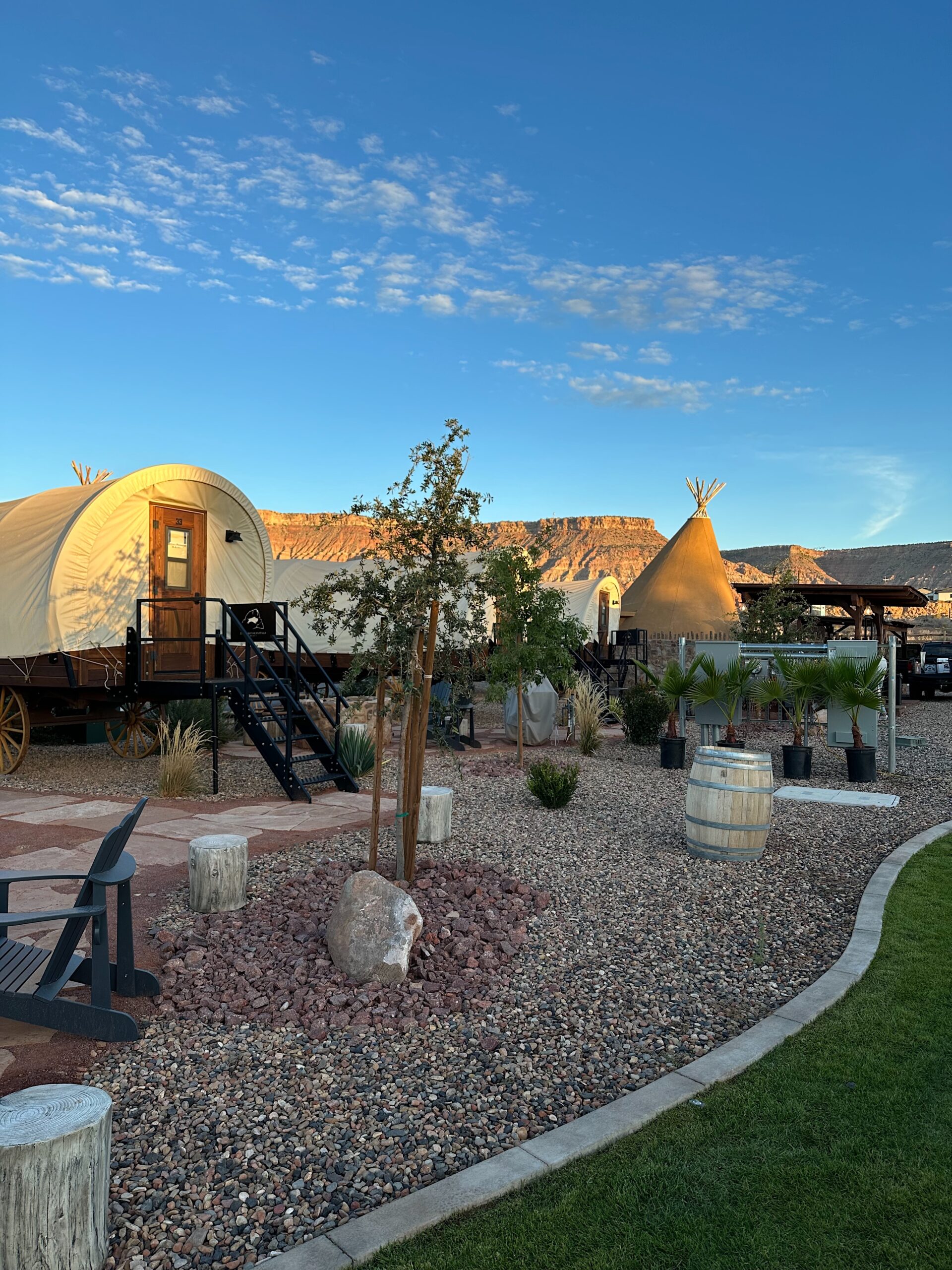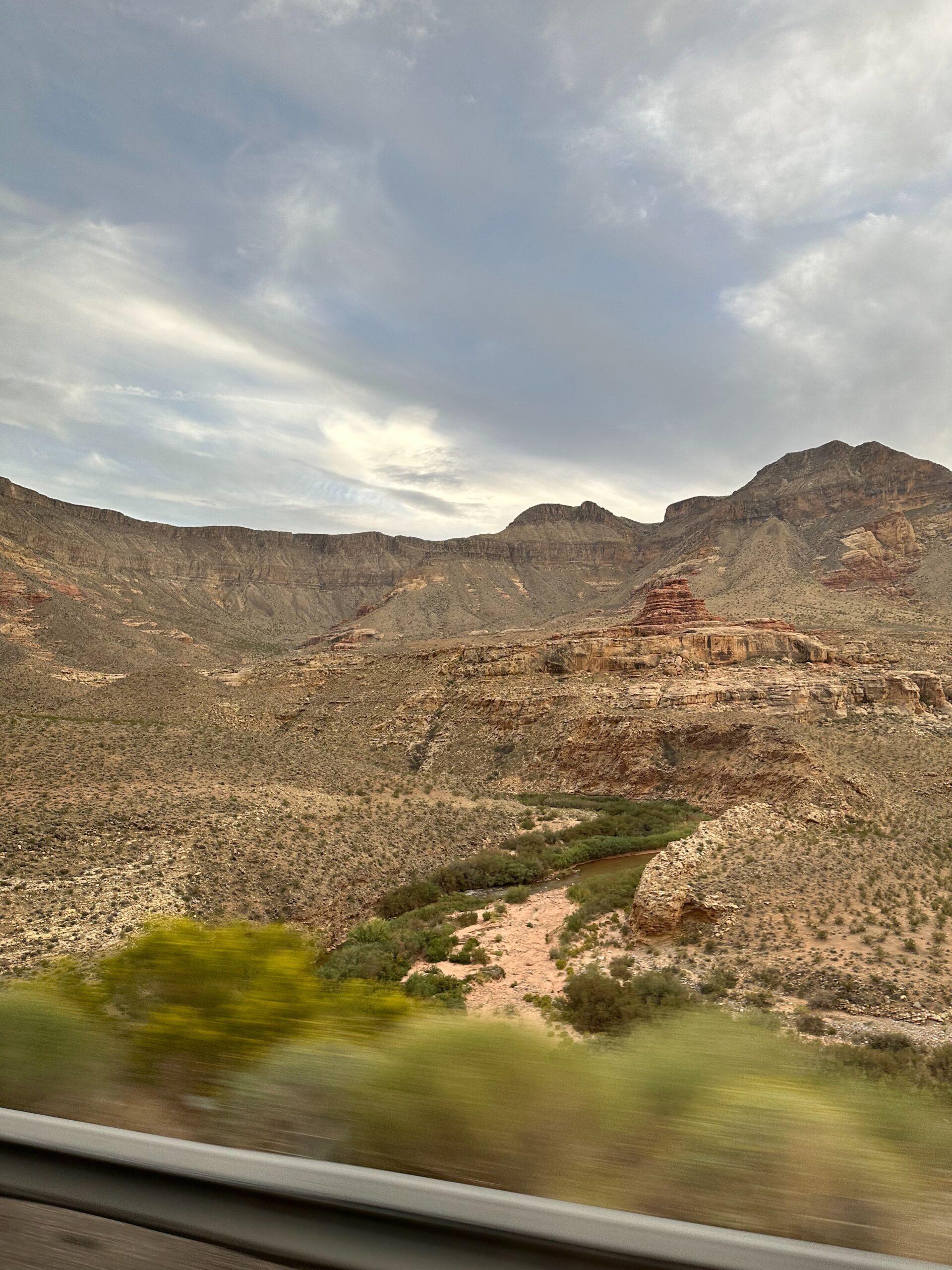 After we all arrived on Sunday evening, we showered and got ready for our welcome dinner with everyone. By the time dinner was over, we were so tired from traveling we went straight to bed. We also knew that the following day was packed with activities so we needed to get a good night's sleep.
Monday was our only true full day in Utah. But boy did we pack it all in. We started off with breakfast then headed off to our styling session with the Buffalo Jeans team. Since we had a few different activities on the agenda, we chose several outfits. The fall collection is so good! It's also their 50th year anniversary. Such a fun opportunity to be able to celebrate this milestone with everyone on their team.
After the styling session, we broke off into groups. Half of us went to Jacob's Ranch to start our horseback riding lessons while the others went to a mountain top photoshoot. We then switched, had lunch and got back together for a group horse ride. Listen. When we tell you we NEVER expected our ride to be as legit as it was. We honestly thought it was going to be a cute little moment walking through a meadow and that's it. Nope. We RODE those horses through a river, up and down hills, galloping through the desert. We can all officially call ourselves riders lol. But of course, before we did all of that, we had intense training. We first chose our horses based off energy. They really wanted us to meet each horse, look them in the eyes, and find one that we felt connected to. We then went through proper safety training and learned how to handle the horses. We genuinely learned so much! We actually want to continue riding lessons back home just because we had such a life changing experience. It's hard to put into words just how magical horses really are. Their size alone is overpowering but to think how smart and gentle they are was just incredible.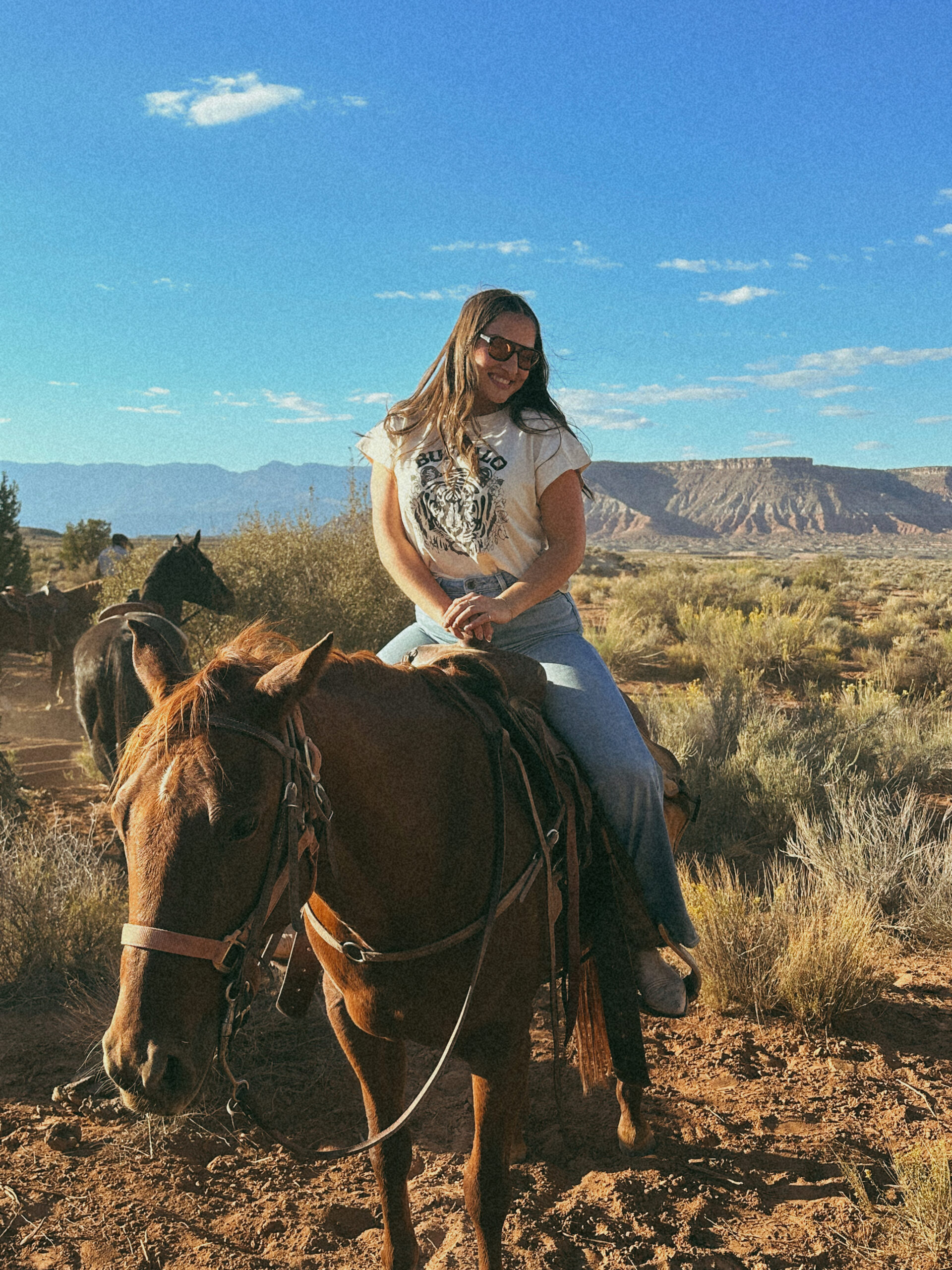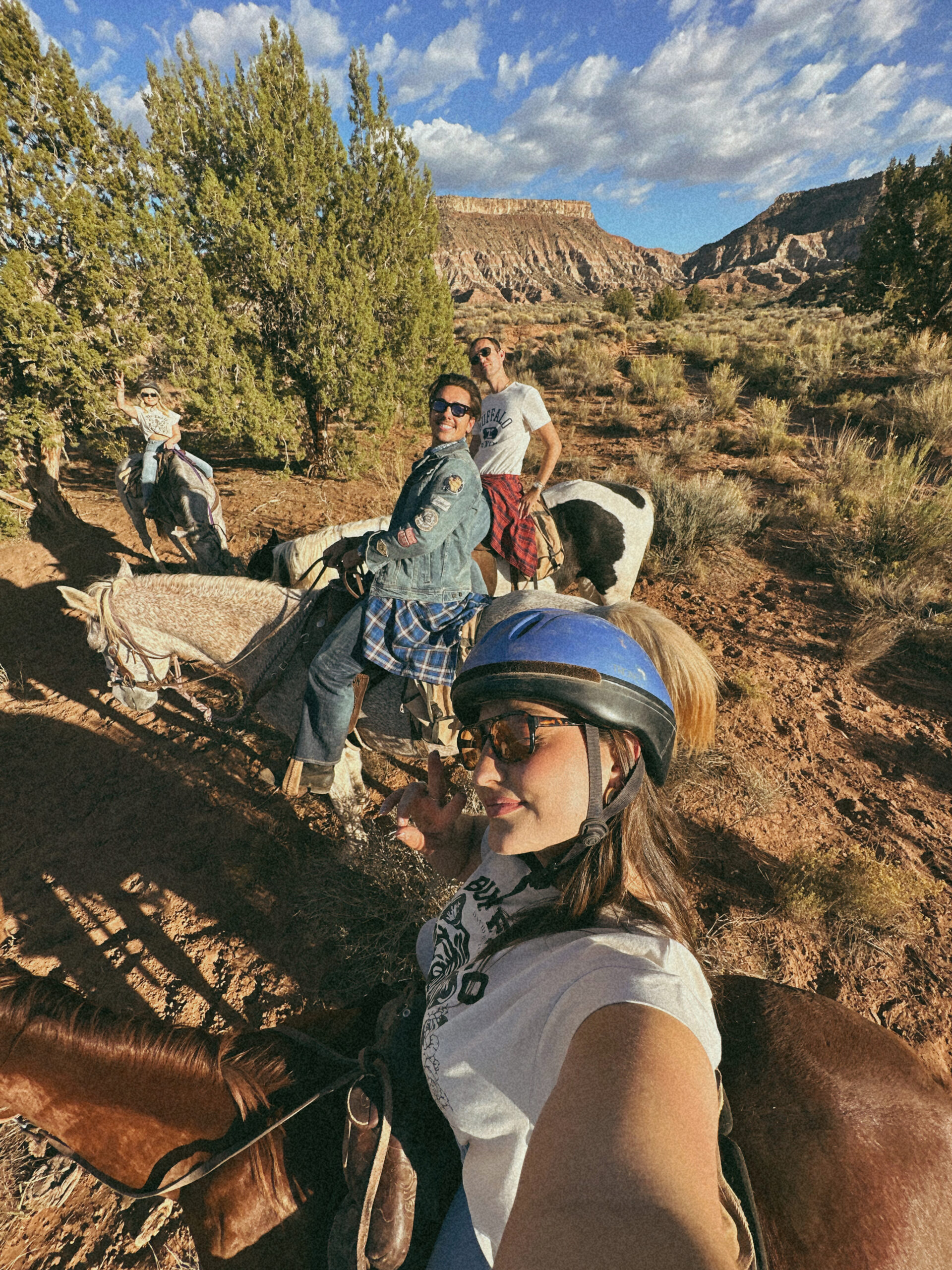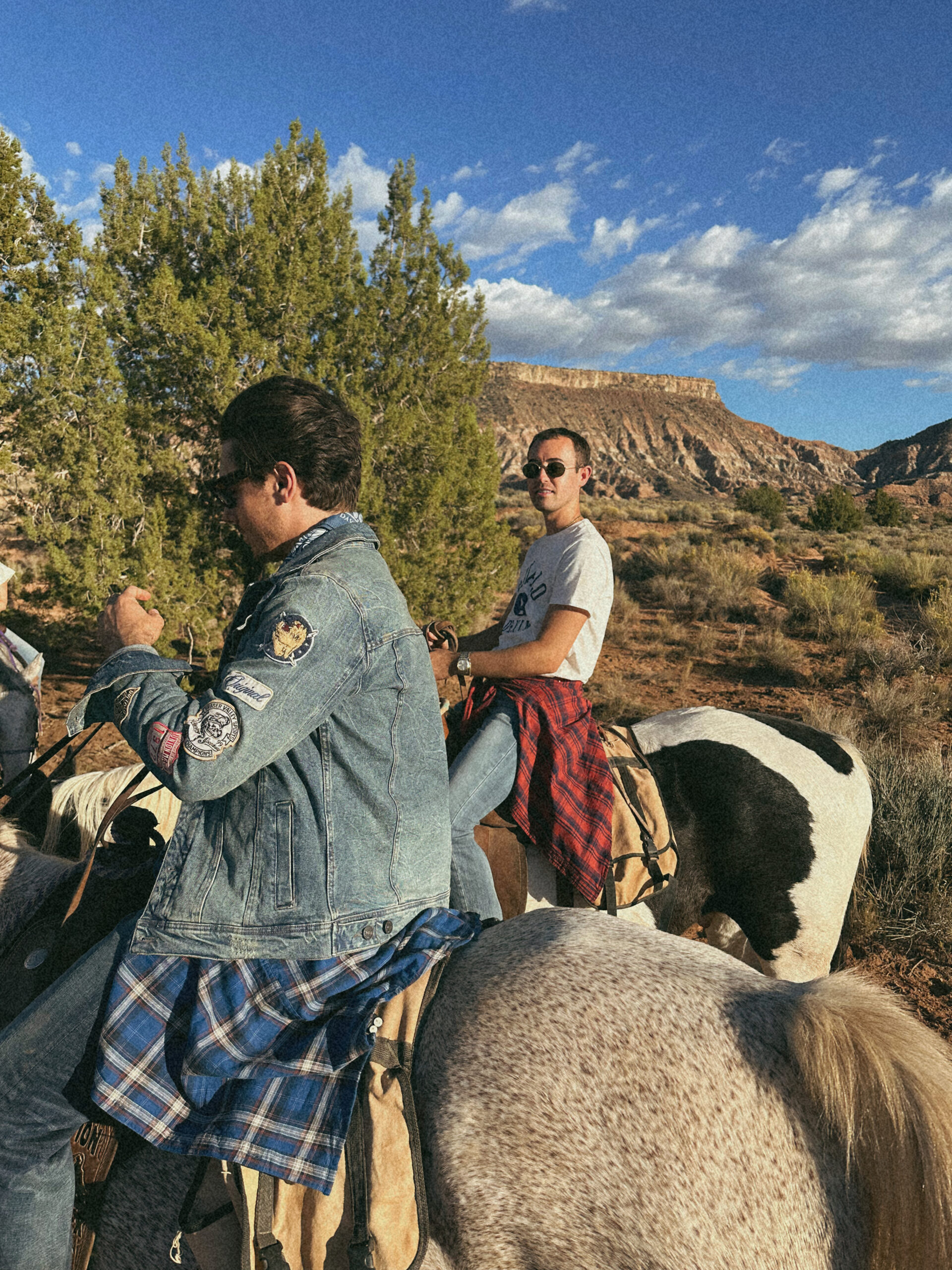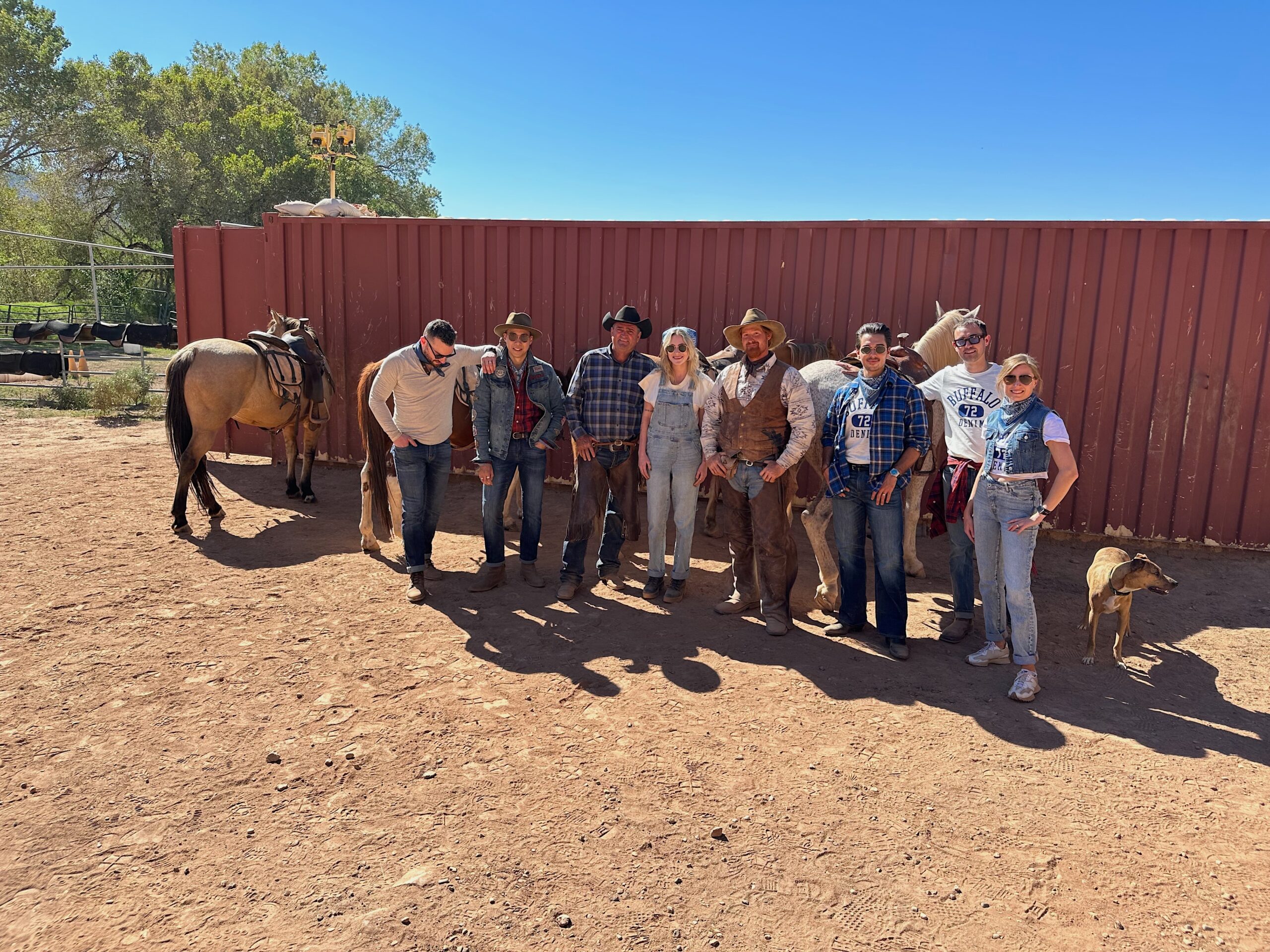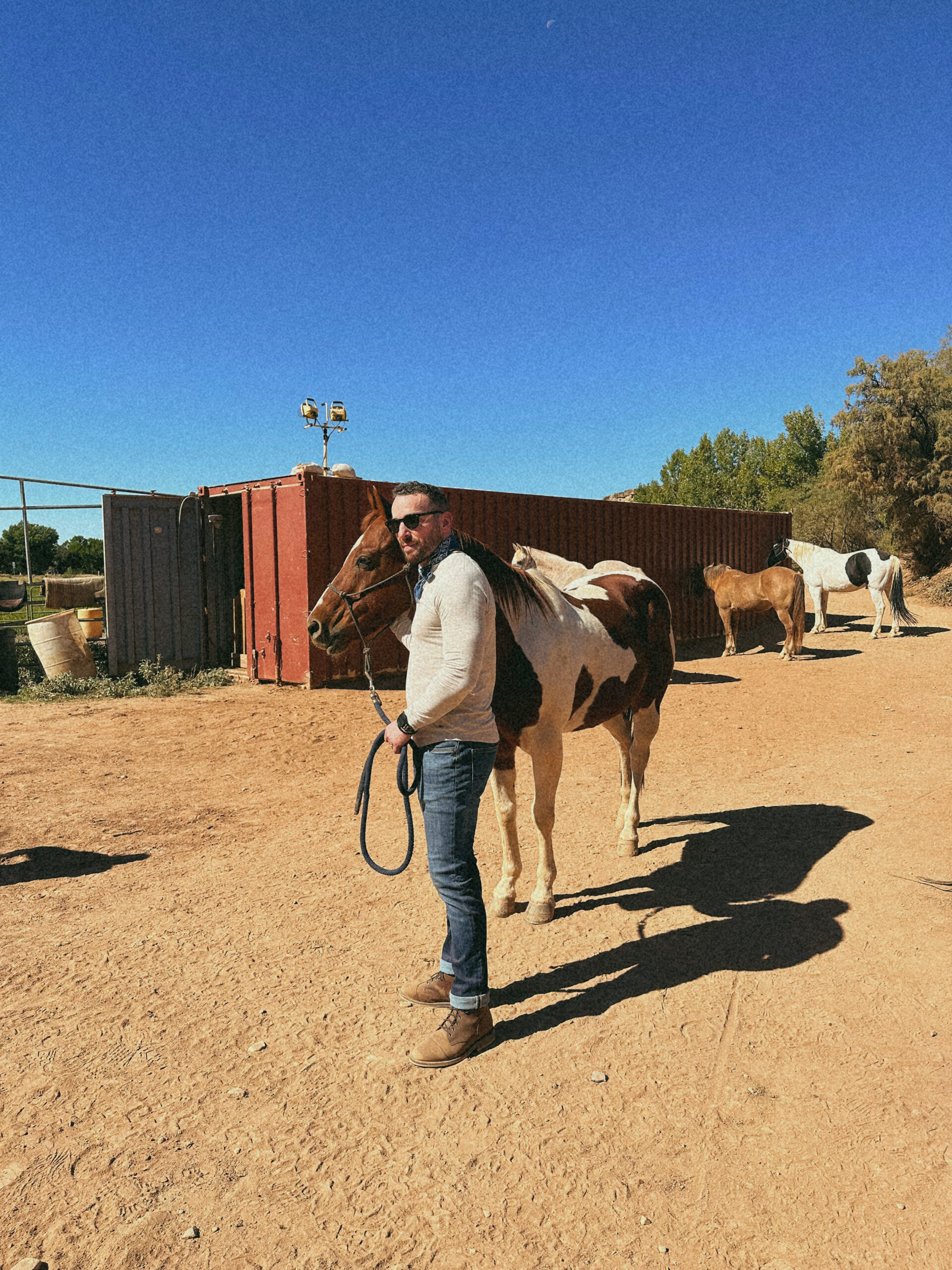 When we finished up with the ride, we headed back to shower and get ready for our farewell dinner. We also were lucky enough to enjoy some live music and s'mores by the fire. We also have to mention just how good the food was. So many amazing dishes that accommodated everyone's dietary needs.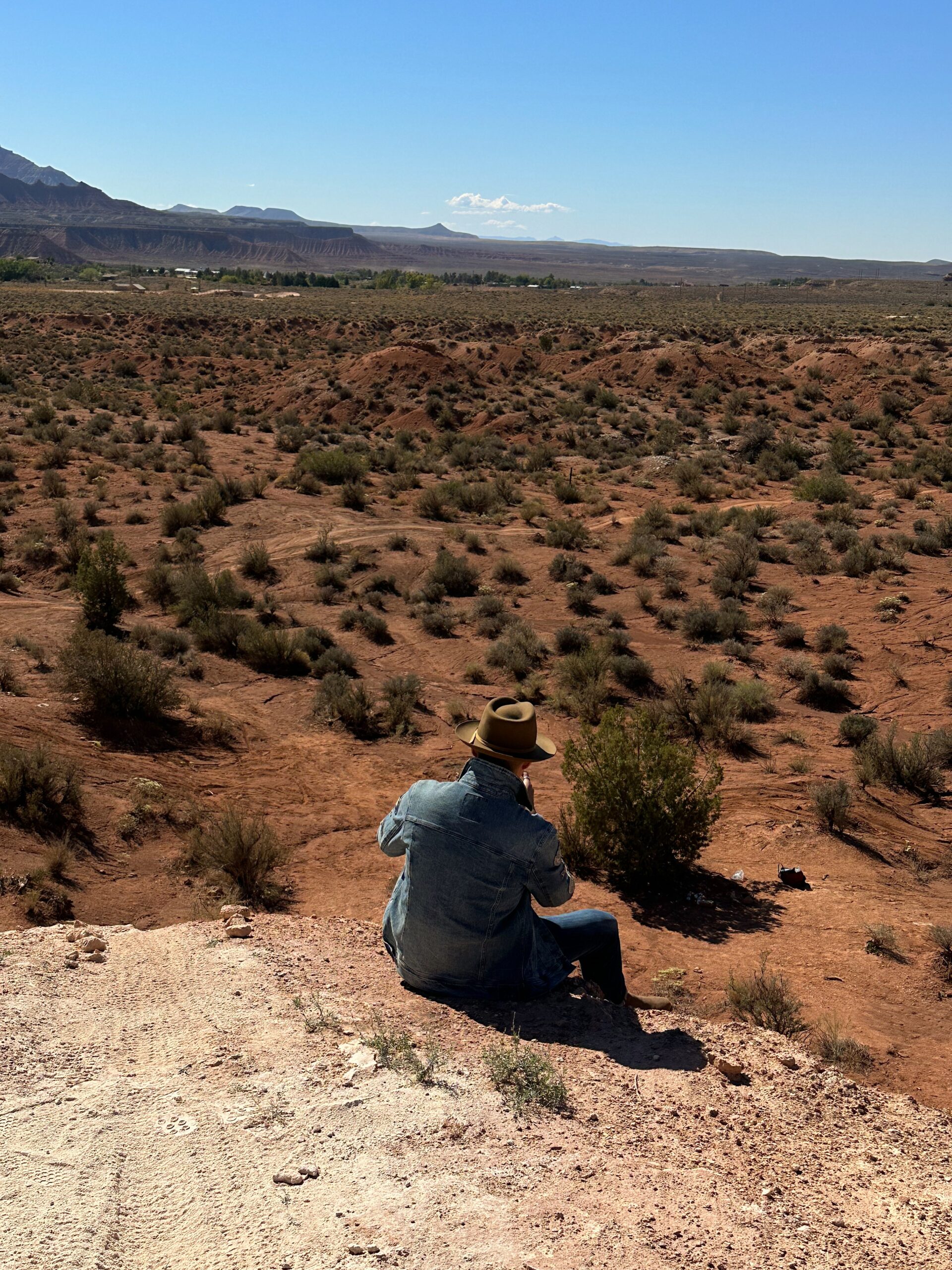 The following day, we woke up, grabbed breakfast and headed to the airport. We left this trip feeling so inspired. Being with other creators who have the same passion as you for their work feels so good. It filled up our cups and got us excited to get back home and start creating for YOU.
If you've been thinking about visiting Utah and Zion National Park, we highly recommend staying at the Zion White Bison and checking out Jacob's Ranch. You won't be disappointed.
---
Special thanks to Buffalo Jeans and Pomp and Circumstance PR for this incredible experience.
photos by Elaine. G. Fancy
---