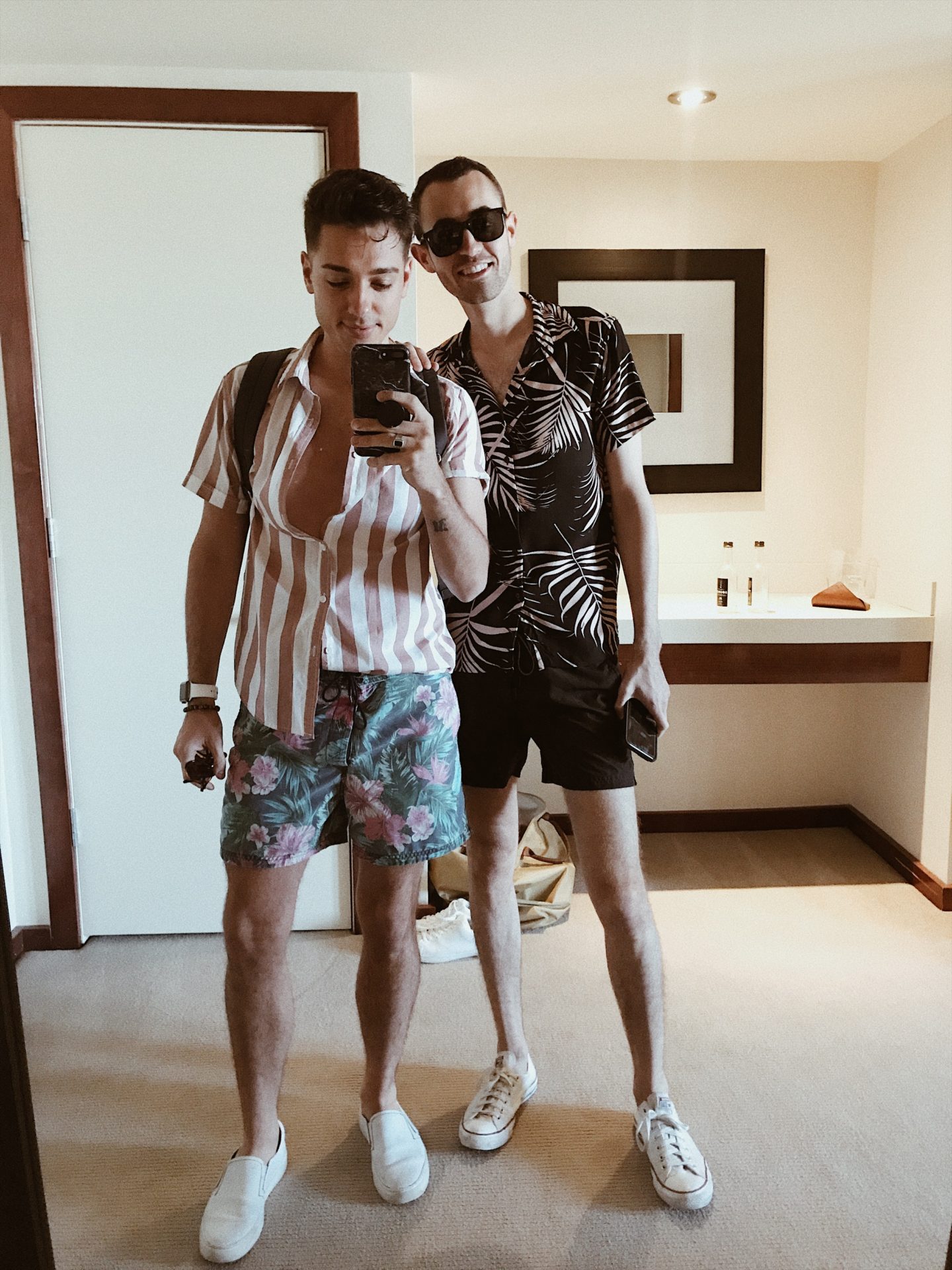 If you guys remember, we recently took a trip to Long Beach Island. Mike visited LBI years ago but didn't really remember much. So it was basically a new destination for the both of us! We were lucky enough to join Fearless Restaurants for a two-day stay at the Daddy O Hotel.
Once we checked in, we started the trip with cocktails at the hotel. Daddy O has a really cute outdoor bar and restaurant. We took some time to relax and take in our surroundings. The weather was so beautiful, which meant the perfect night to be outside.
Later that night, we headed to Plantation for dinner. If you guys are familiar with LBI, then you've heard of this restaurant. It was so good! We literally had to roll out of the restaurant. As we write this post, we can't even remember what we ordered, though we know it was seafood. Since the trip was literally two days of strictly eating, it all runs together. LOL. It's all about the takeaway feeling though and we KNOW we felt good!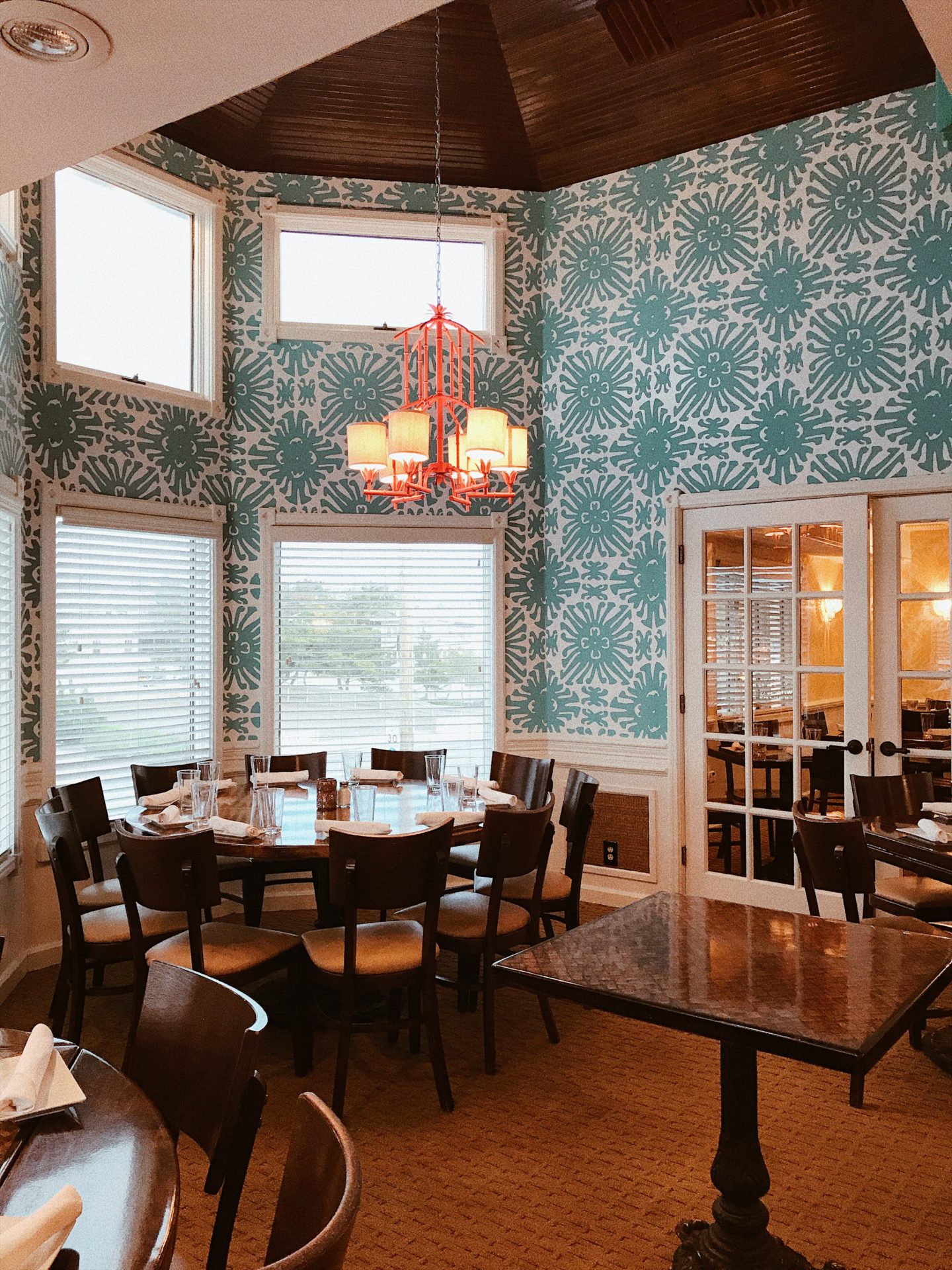 The restaurant had the classiest vibe. The manager described the restaurant as the "location you'd have lunch with Ralph Lauren" — very chic, colorful and classy. The entire aesthetic was exactly what we love.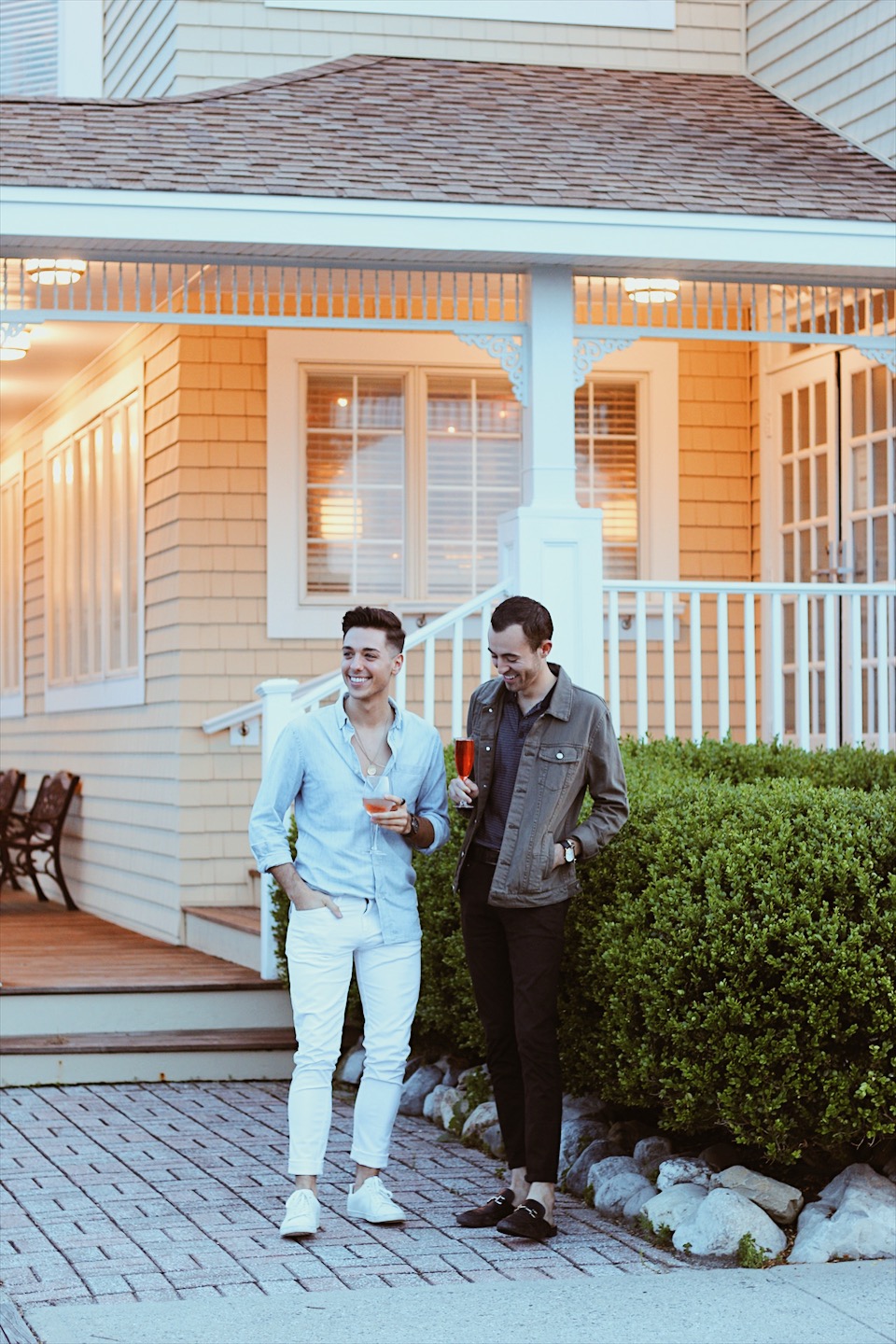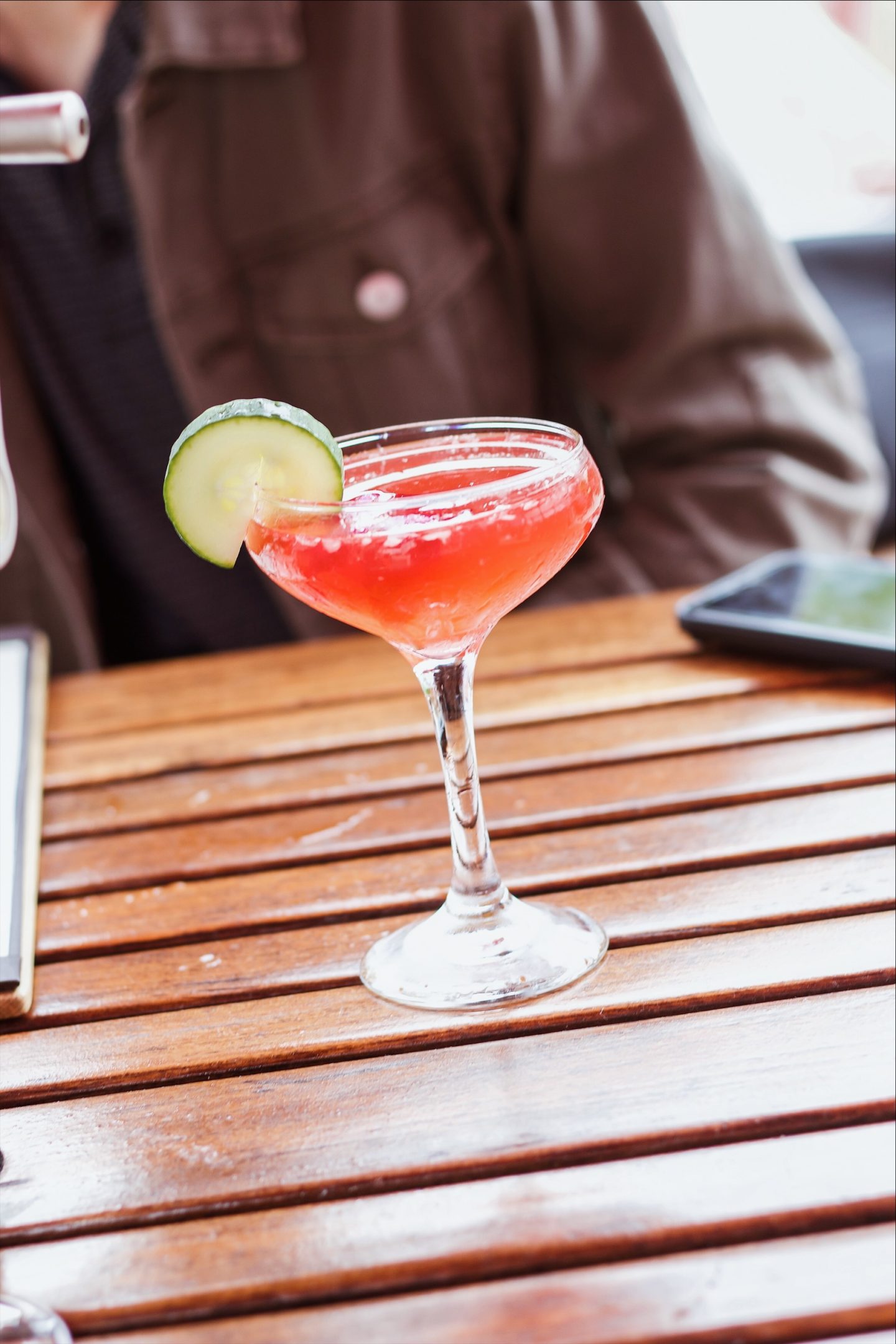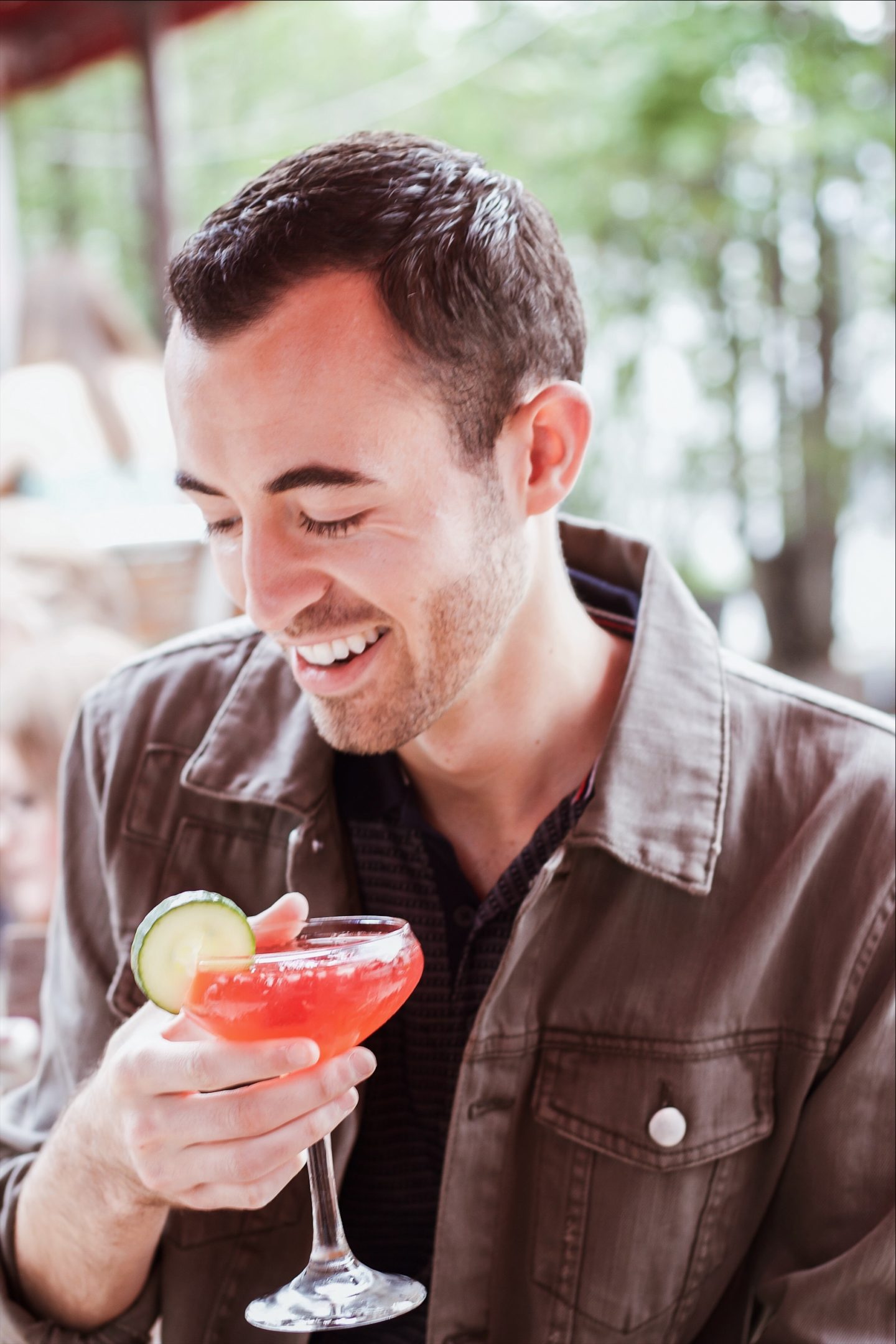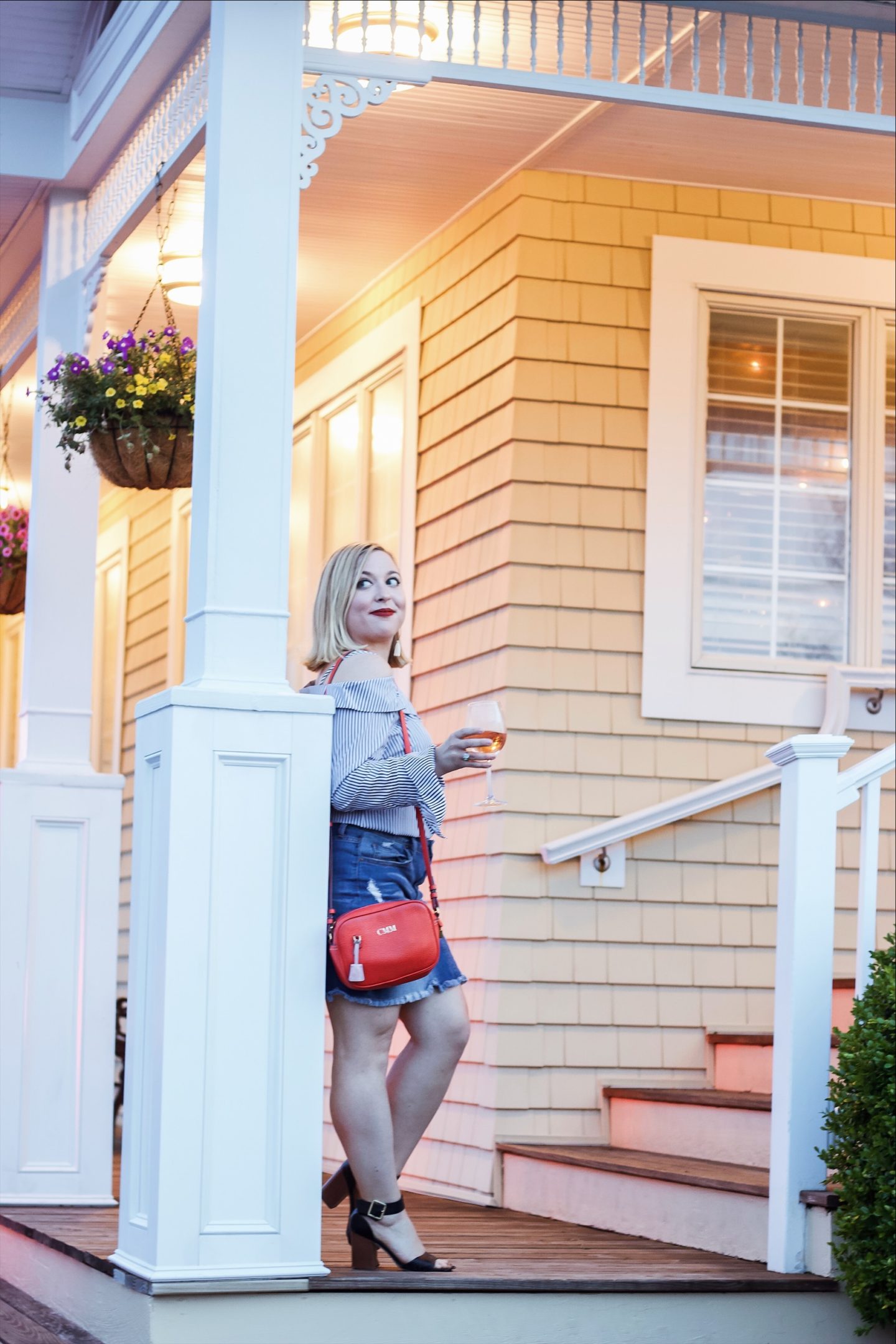 How cute is our friend Camille?! Since she was kind enough to shoot a few photos for us, we had to return the favor.
The next morning we woke up and decided to take a bike ride through the town. The hotel has complimentary beach bikes you can rent for the day. So fun, right?! Well, if you guys followed along on Instagram, you know that this bike "ride" turned into a bike "workout". So here's the story. We wanted to start off the day with açai bowls. We asked someone how far we were from the nearest açai spot and were told roughly 2 miles. That was perfect for us. We could take a casual stroll along the main strip and check out the beach houses. Side note: we plan on owning a beach house one day so we are always looking for inspiration AND motivation. Gotta dream big, right?!
So we're biking and biking and biking, for what seems like miles. We decided to pull over and put in the actual address on our phone to see how much further we had — thinking it was just up ahead. WRONG. We had already biked 2 miles and had another 4 miles to go! Guys, we are not exaggerating when we say it was far. We rolled up to the açai spot in desperate need of water and food. After we pulled ourselves together, we remembered we had to bike all the way back. OH AND ALEX'S BIKE BROKE ALONG THE WAY. Yay for a cute bike ride along the beach! But in all honesty, we did have a really nice ride. It gave us more time to explore the town and have some fun together — all while getting in an unplanned workout. We also soaked up some sun so it was well worth it.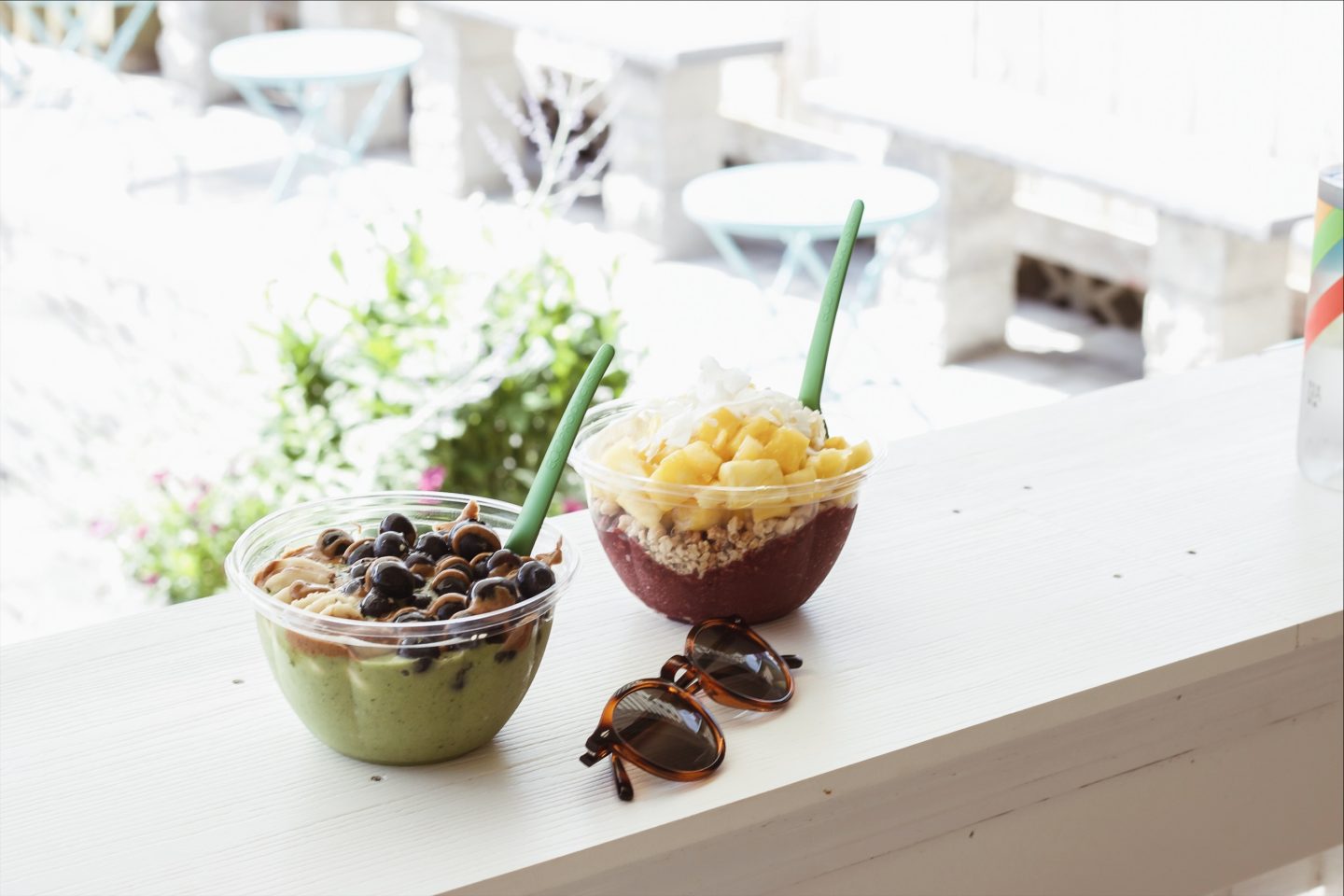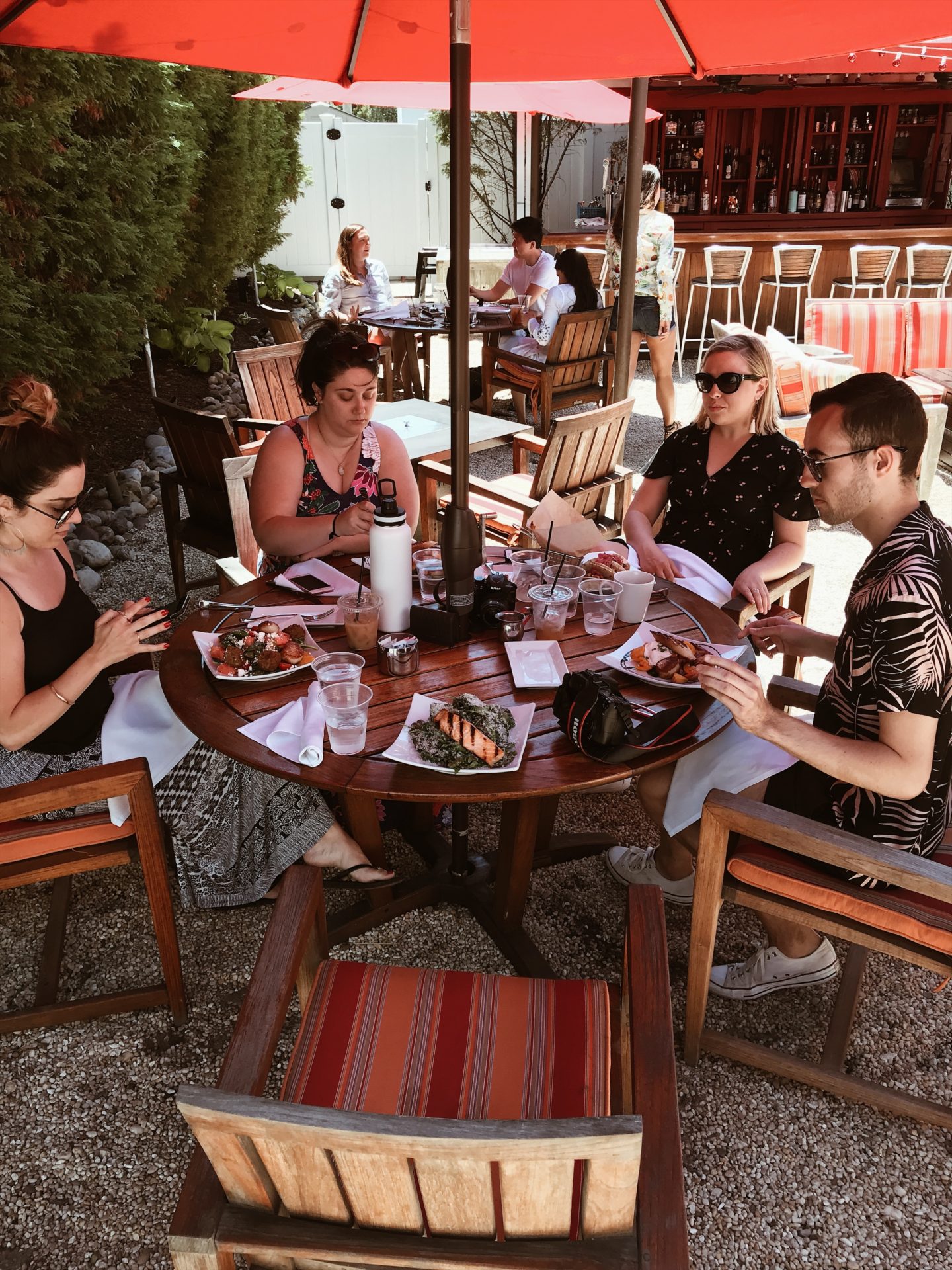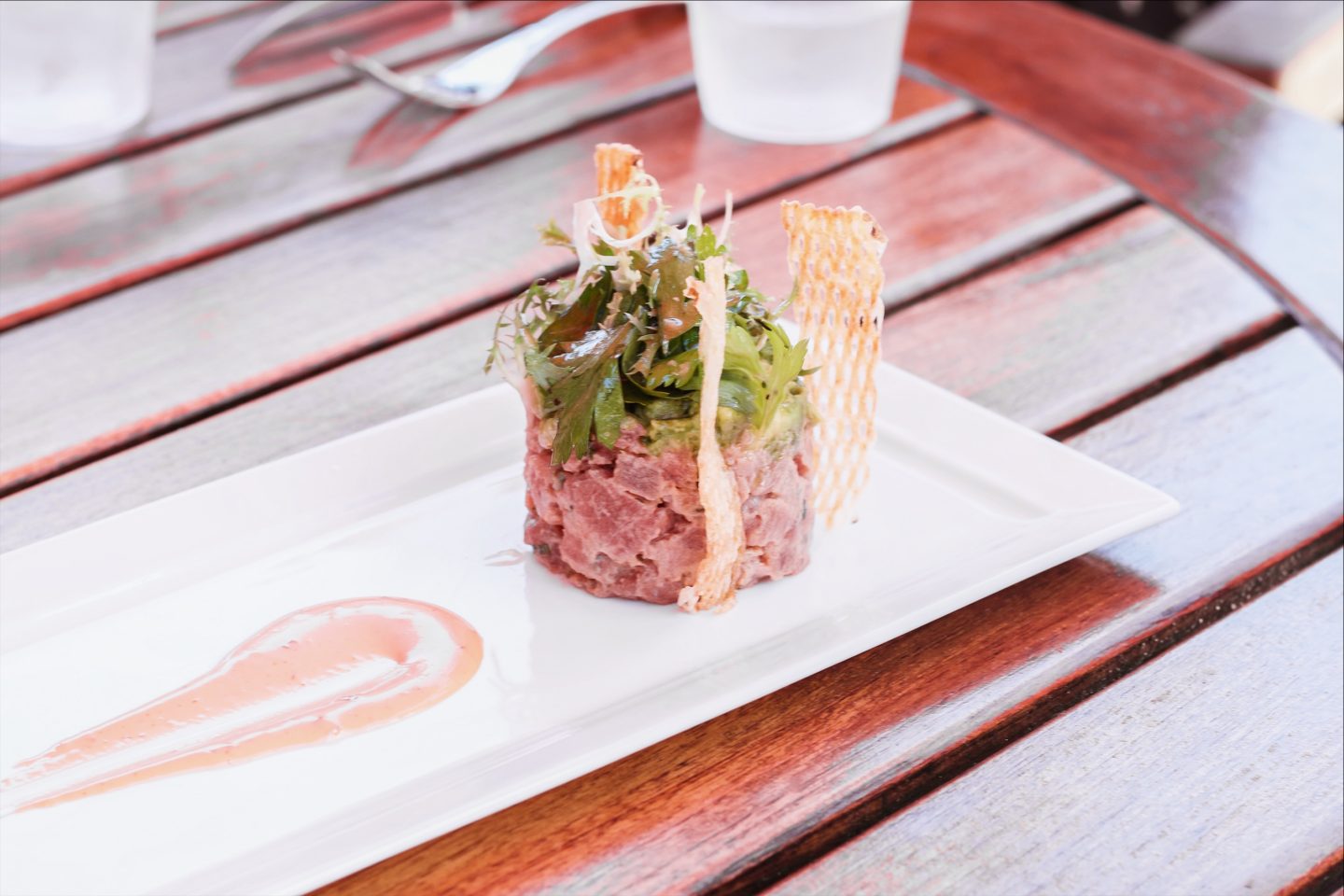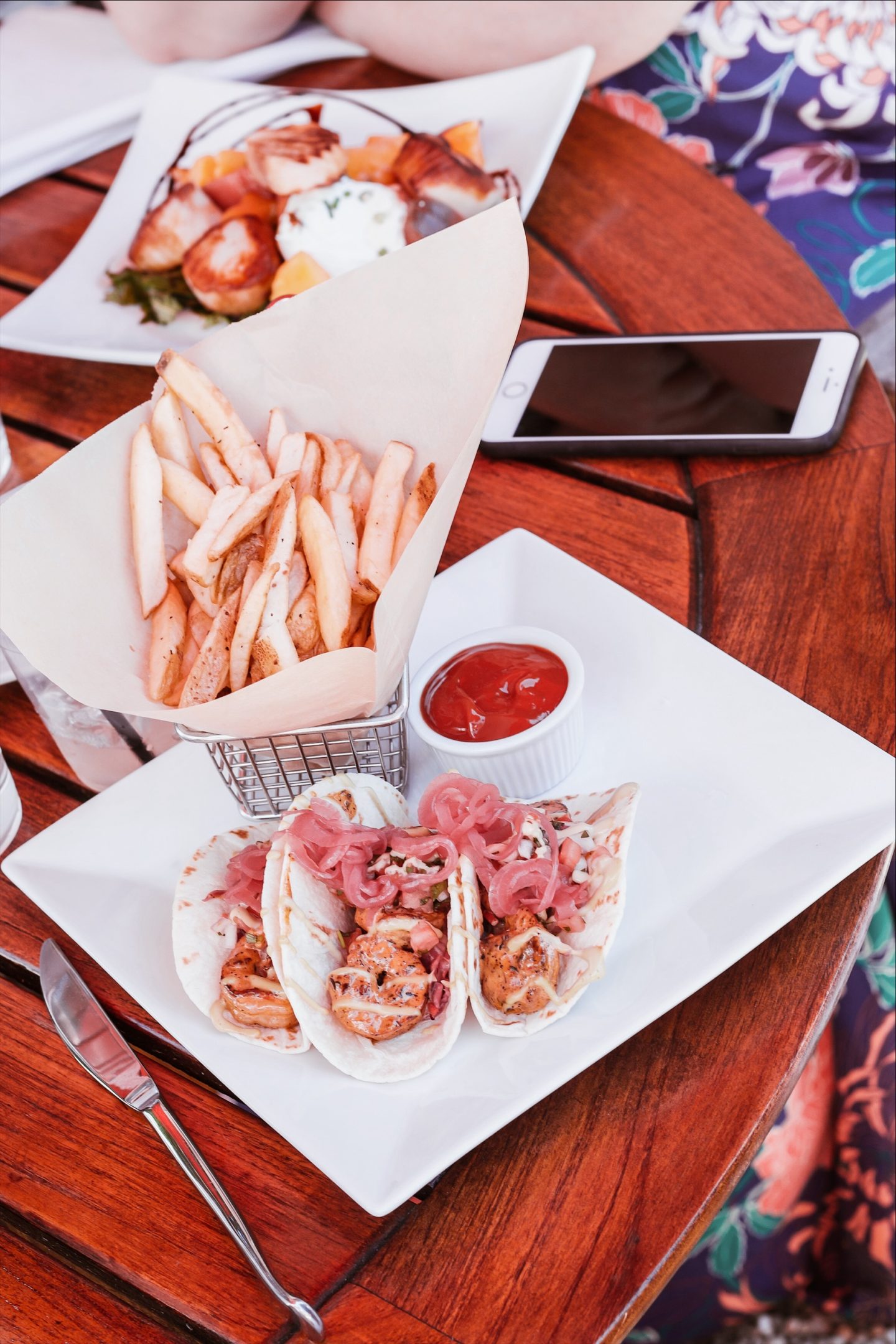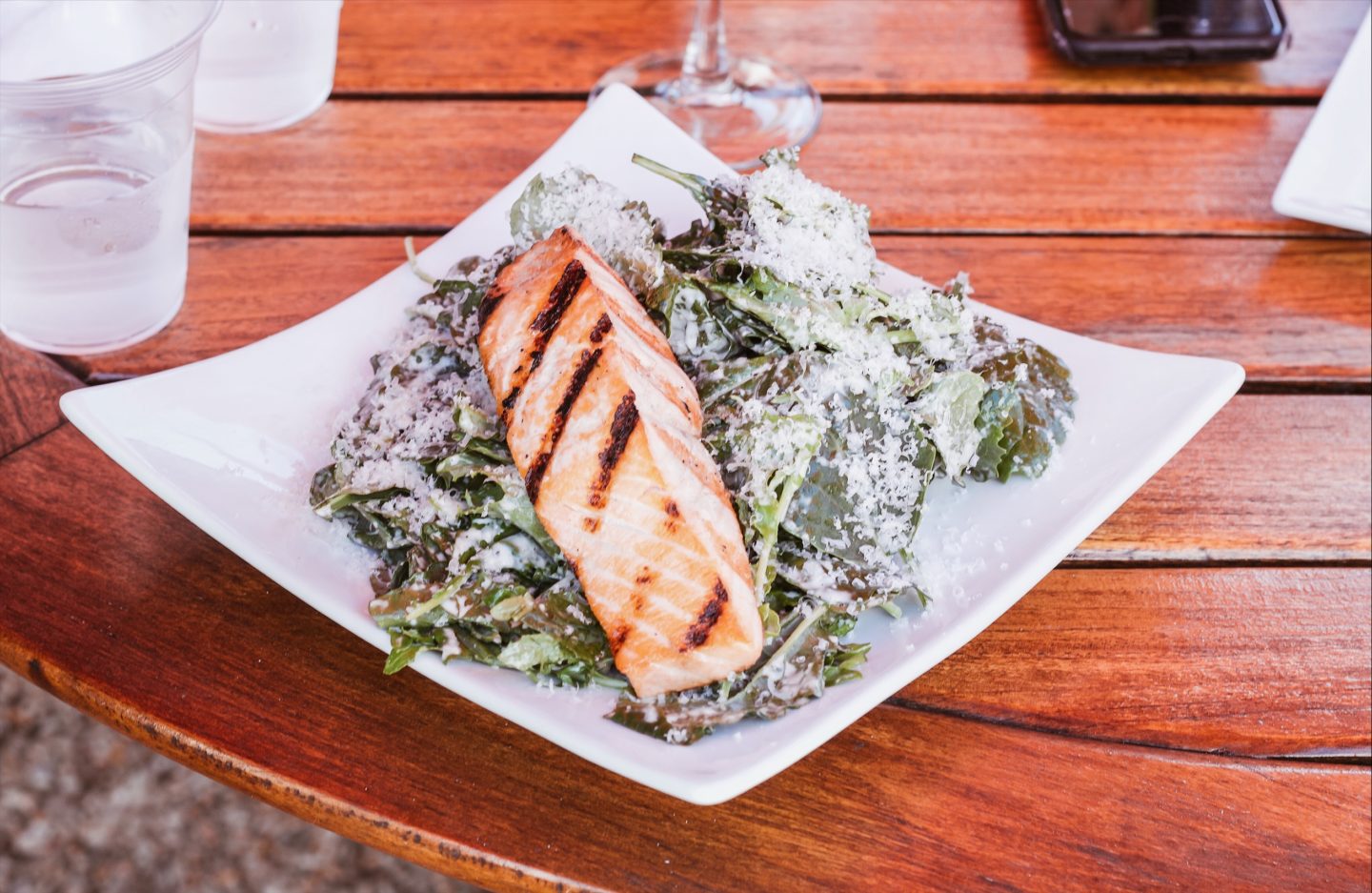 After the bike ride, it was time for lunch at the hotel restaurant. We obviously worked off the morning açai bowls so we were starving. It was seafood once again for us. Not only because we don't eat meat, but the seafood was so fresh. It helps when the ocean is just a few steps away!
The next stop was cocktails on the hotel roof. Daddy O has an amazing rooftop bar. We were able to see an entirely different view of LBI. We can only imagine what it's like at night. Just another excuse to visit again!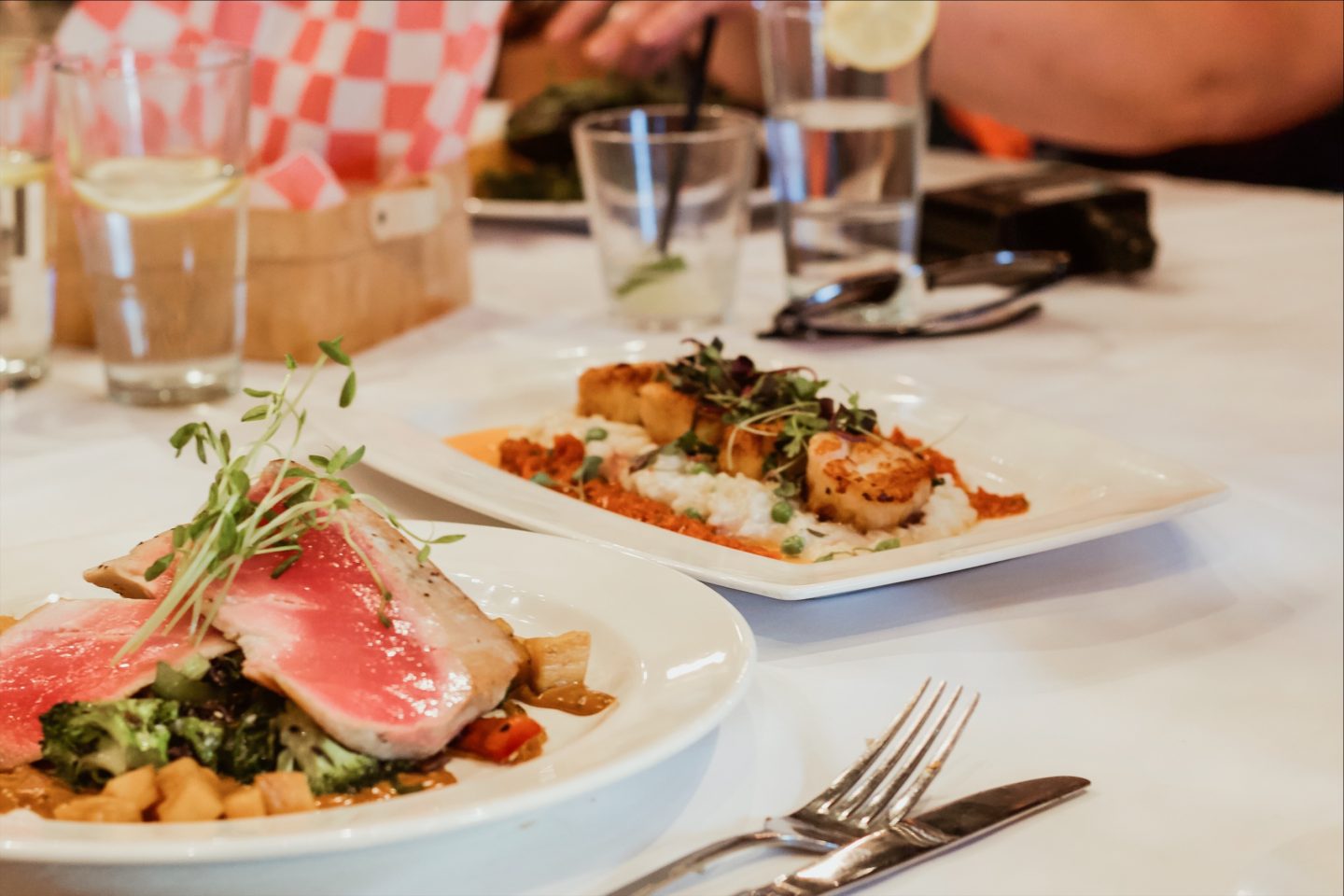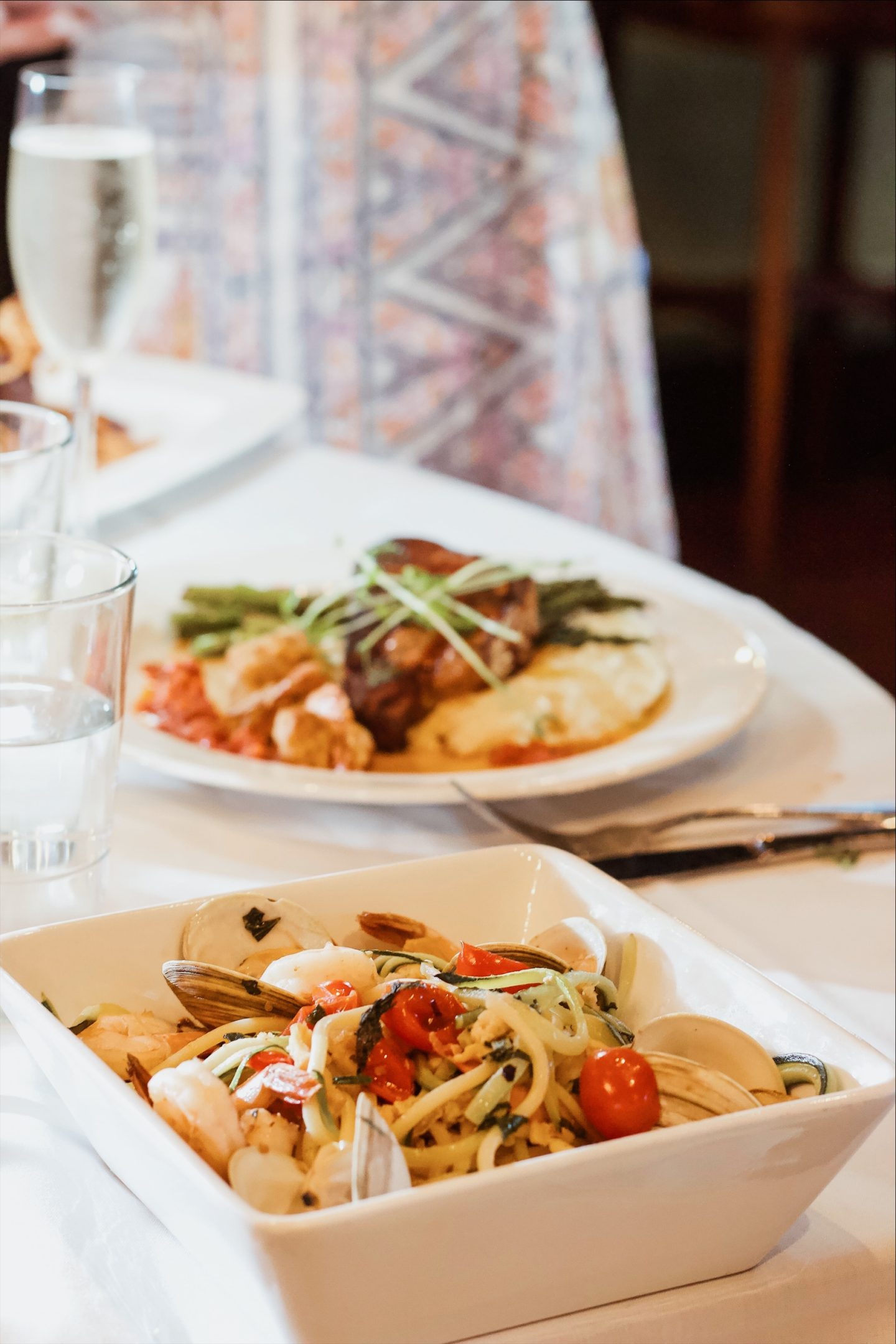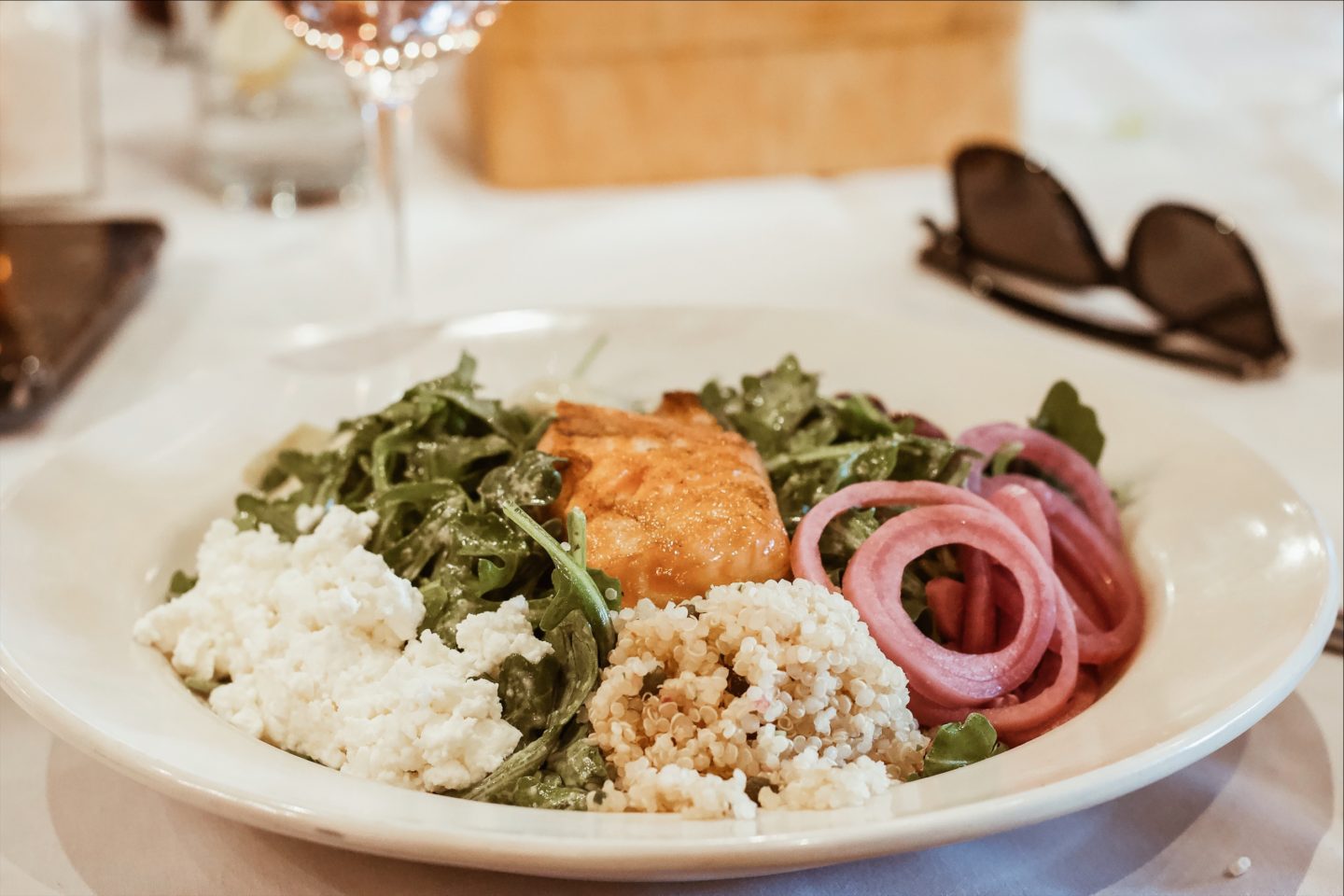 We finished the trip with dinner at Tuckers Tavern. We learned that this is a staple in LBI. Apparently, everyone loves this spot  — and we can see why. It was such a fun atmosphere. The decor is fun and laid back and they even had a live band. It's the quintessential beach bar and restaurant. Once again, we had to roll out of the restaurant after dinner. It's hard to stop when the food is so good. We know you can relate!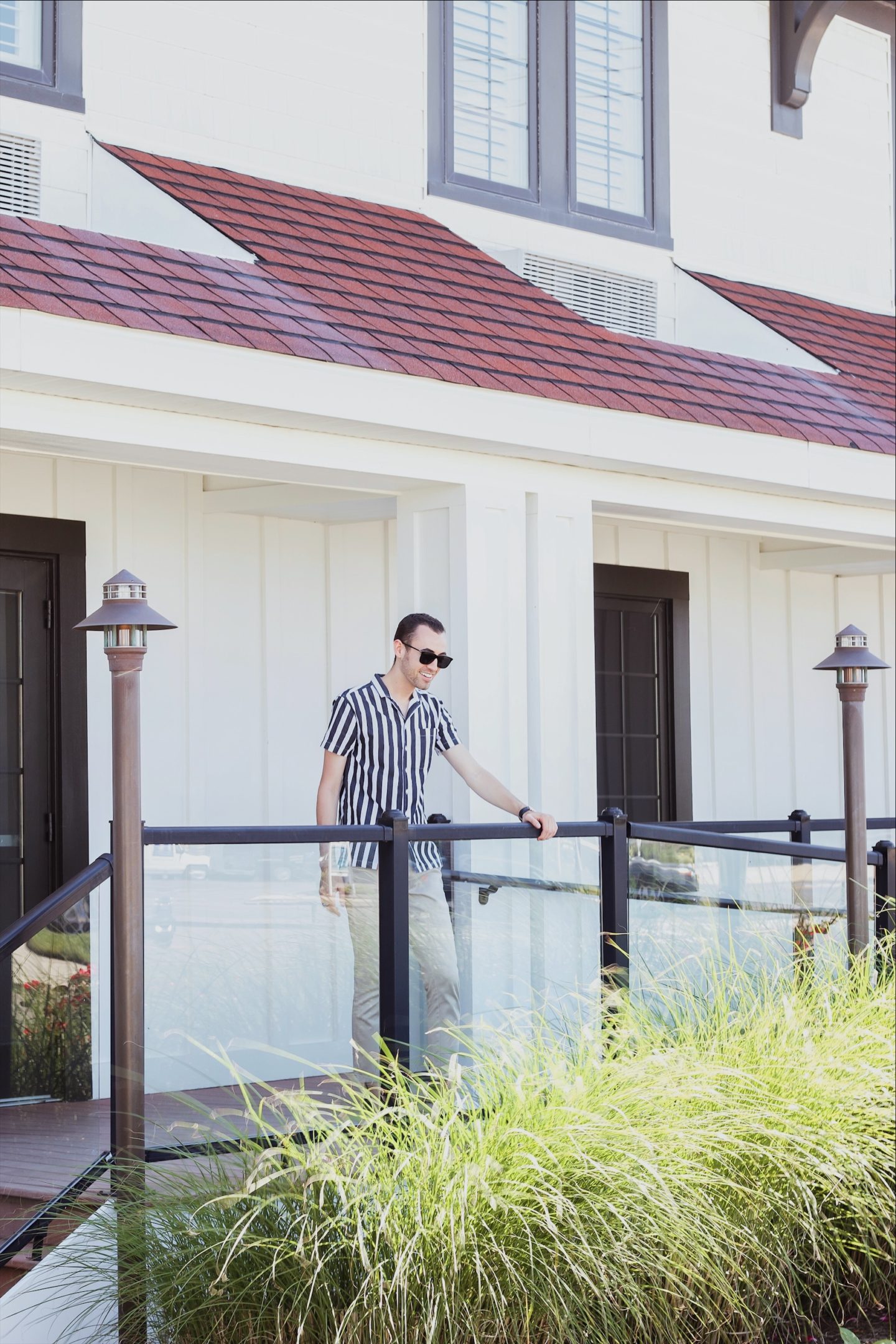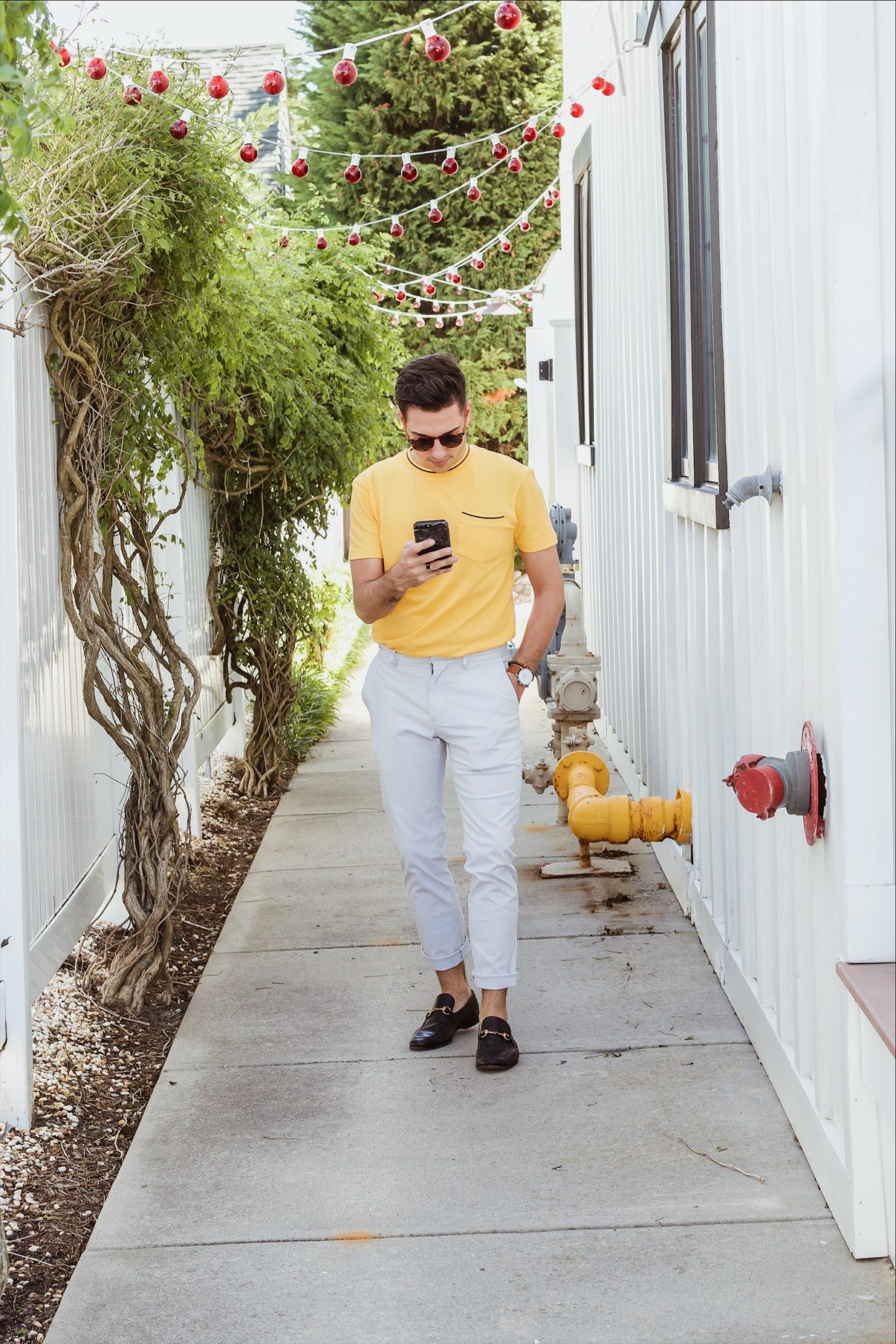 Even though the trip was short, we really did do as much as possible. We feel like we got the perfect taste of LBI. Now we need to start working on that beach house goal! FYI we have a long ways to go. But one day, right?!
Until next time…