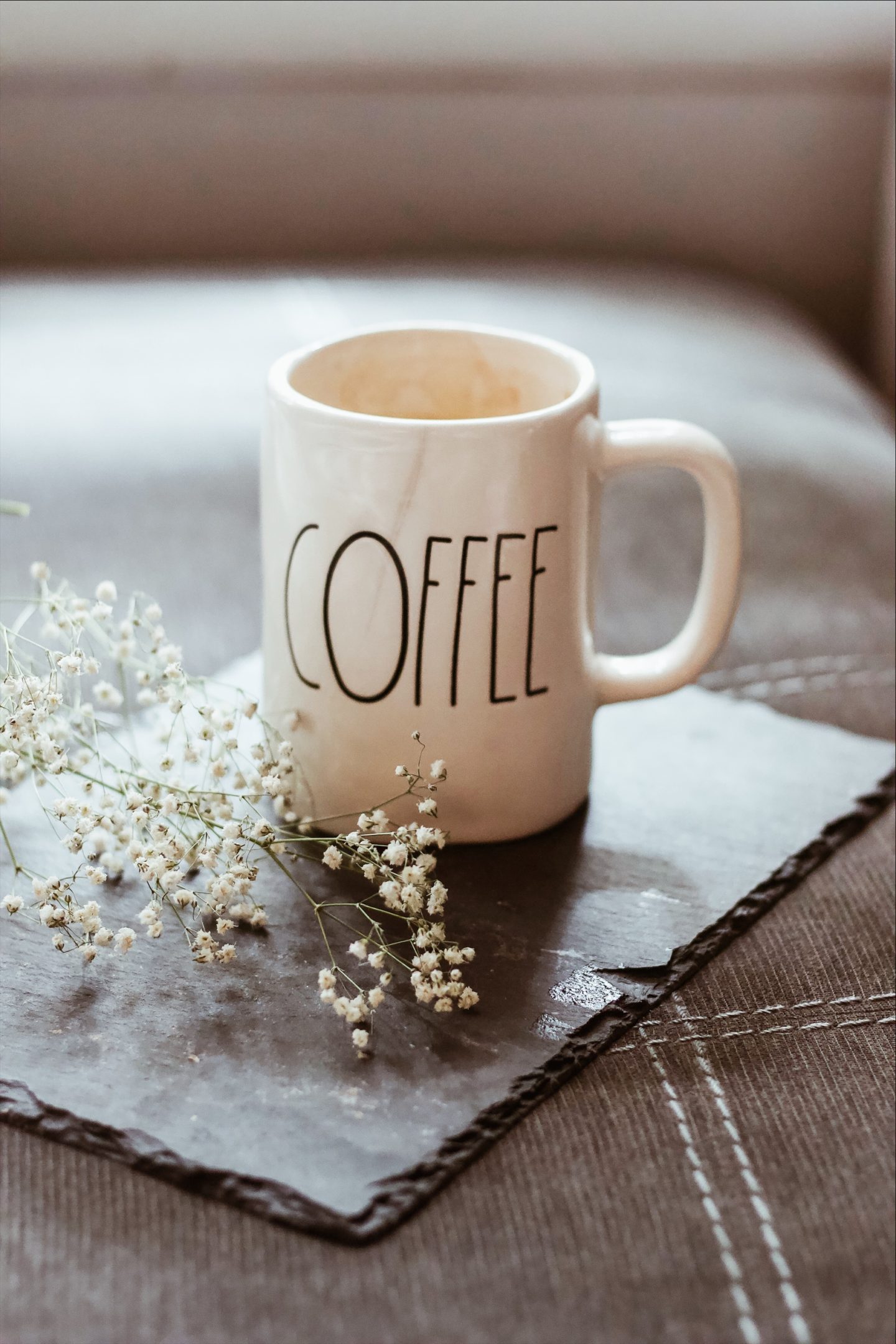 One of the MOST requested blog posts lately has been the recipe for our morning CBD coffee. We shared the recipe on Instagram story a few times but so many of you guys wanted an actual blog post. So here ya go!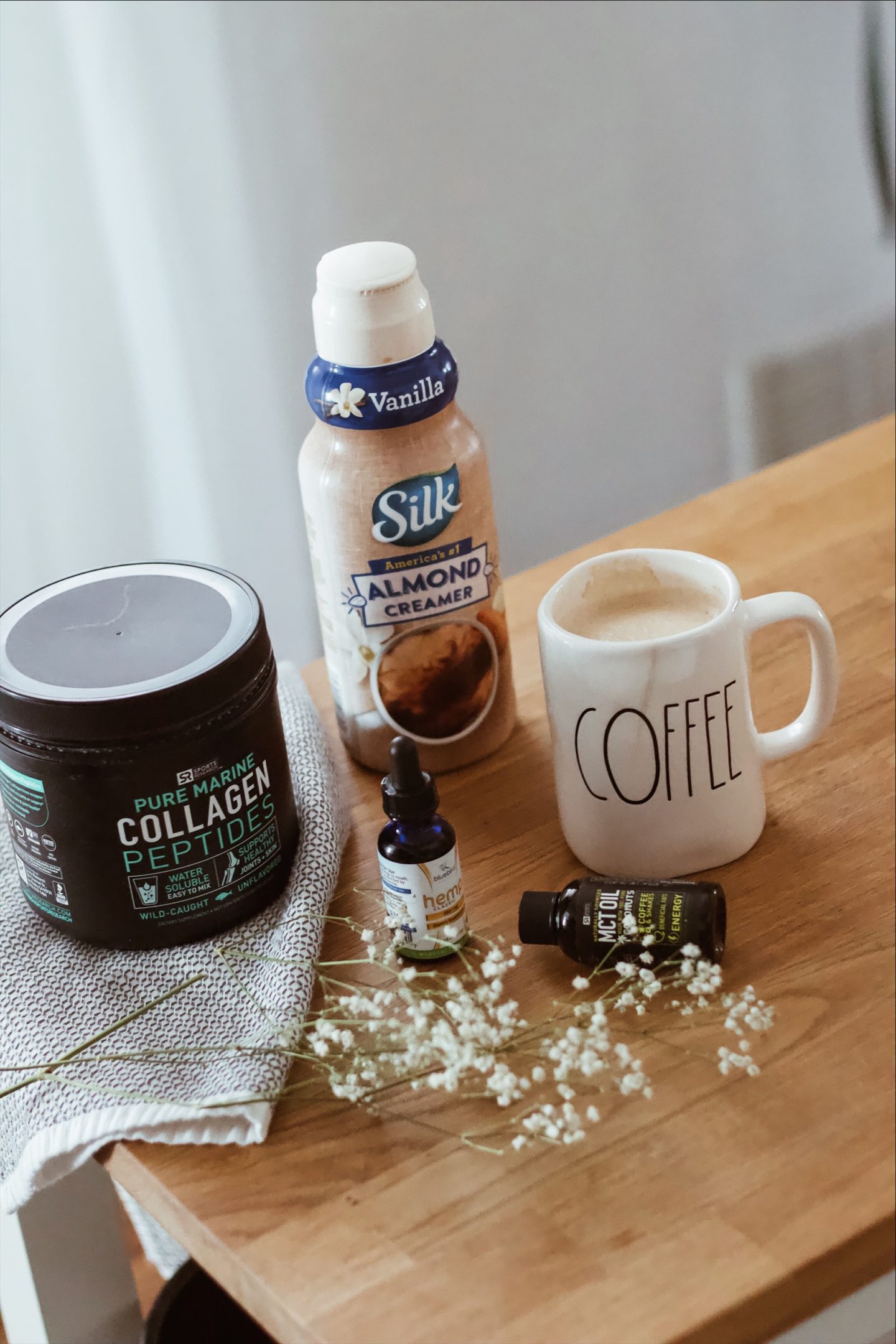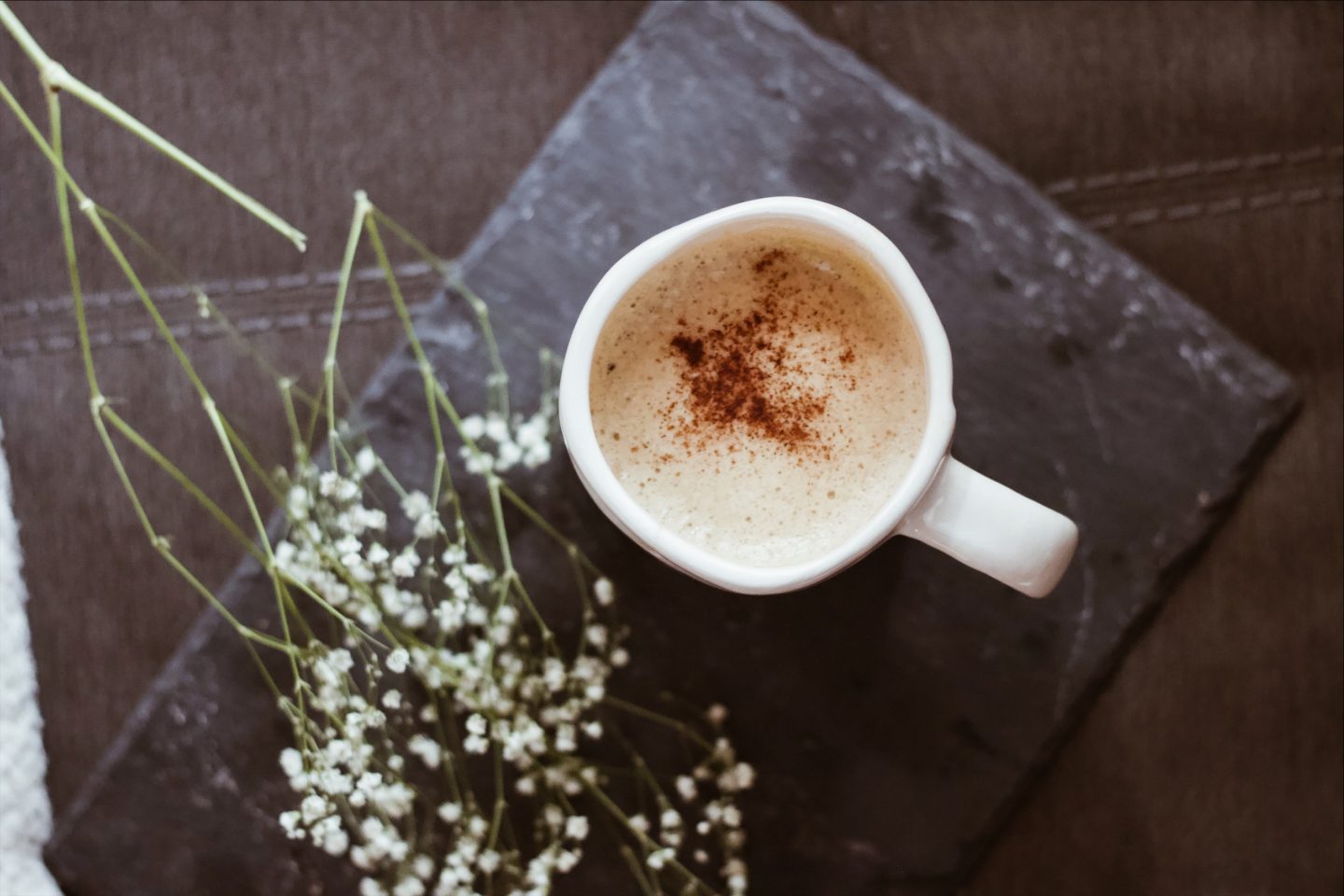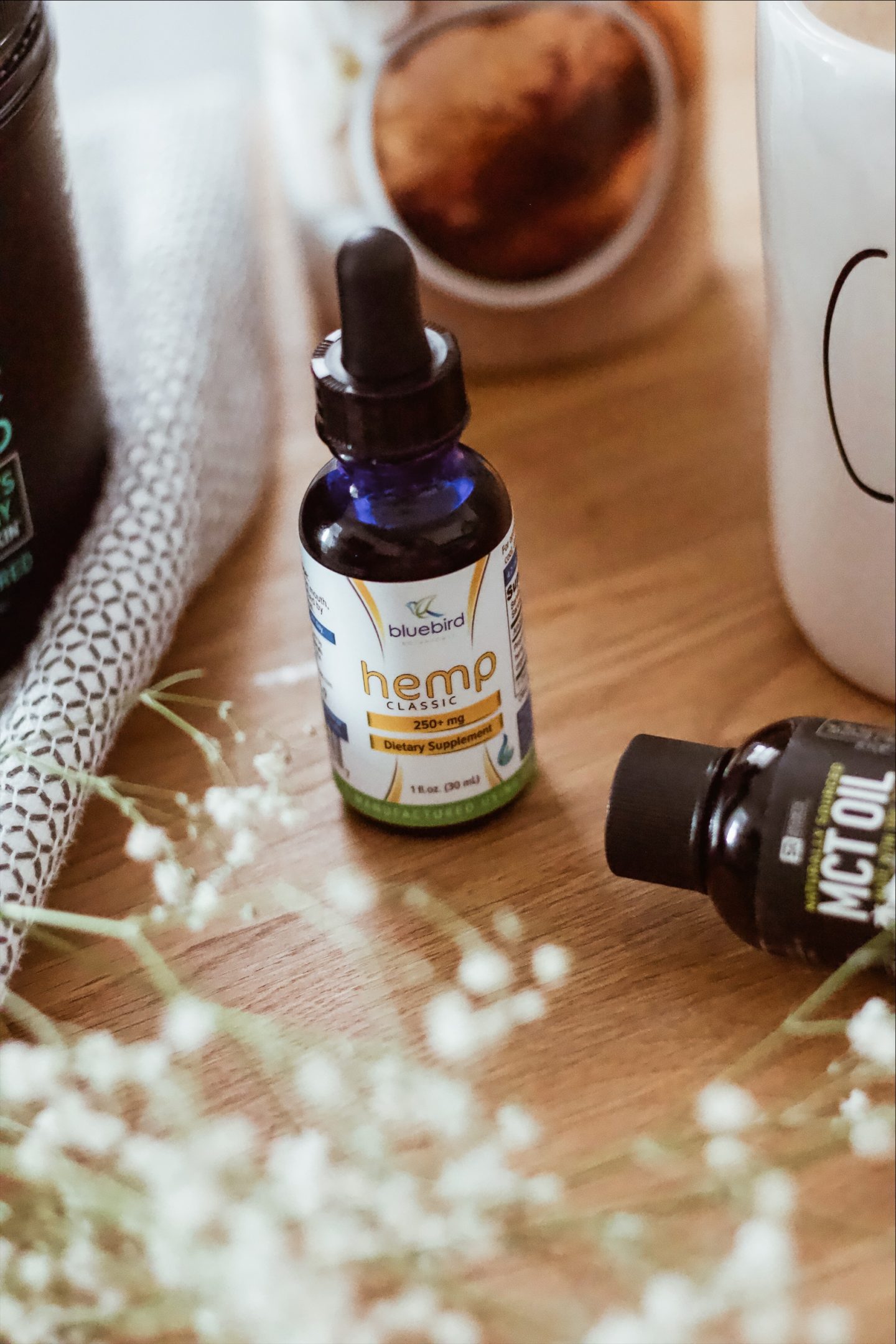 Before we go any further, we want to make one thing perfectly clear. CBD works for us. That doesn't mean it will work for you. You should always do your own research before adding something to your diet. On that note, we've had amazing results with adding CBD to our morning routine. There are a ton of benefits of this oil.
Reduces anxiety. If you don't already know, we both suffer from anxiety. This has helped us so much.
Helps with depression.
Overall well-being.
Decreases stress. Since we both work full-time jobs in addition to blogging, stress is a constant for us. We always have a million things to do after work. From blog posts to campaigns, to events, we can get overwhelmed a lot of the time.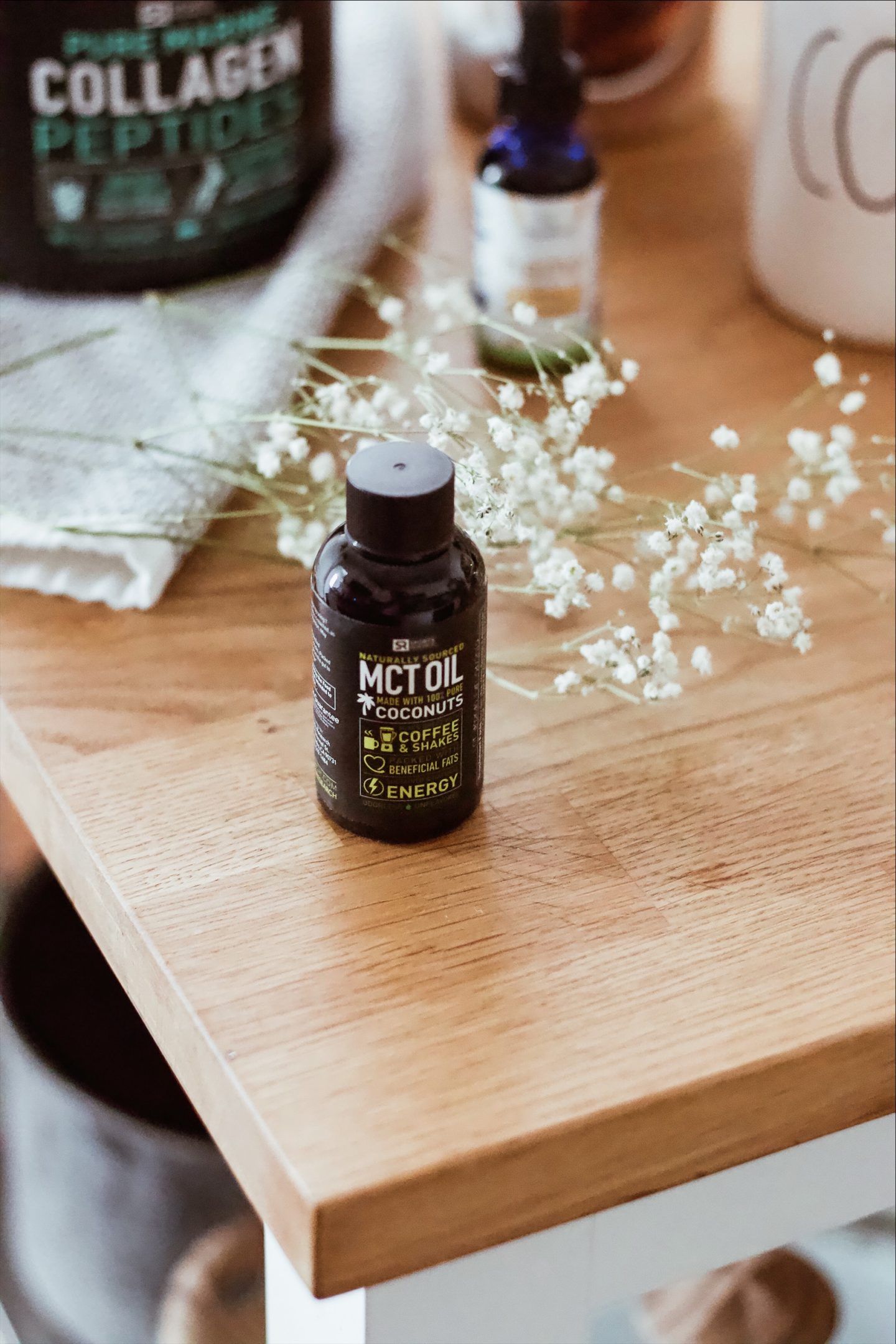 There is still a big misconception when it comes to CBD oil. So many people think it's illegal. When we tell people we use this oil, they immediately think it's bad. However, CBD oil is legal in all 50 states. Cannabis rich in THC (what makes people high) is marijuana. Cannabis with low THC is called hemp. That's what we're talking about.
Now, just because it is legal, it doesn't mean it's safe to buy anywhere. We've done a ton of research on reputable suppliers. We purchase our CBD oil from Bluebird Botanicals. When it comes to safety and quality, we know we can trust Bluebird. You really do need to be careful when purchasing online.
For our morning coffee, we like to add a few other ingredients in addition to the CBD oil. We truly do make this every single morning — as seen on the 'gram. If you do give this coffee a try, let us know what you think! Tag us on Instagram so we can see the final product.
HOW TO MAKE CBD COFFEE
Ingredients
1 Cup of Black Coffee
15 Drops of CBD Oil
Almond Milk Creamer – This is optional. Add to taste.
2 Scoops of Collagen Peptides
1 TSP MCT Oil – If you don't have MCT oil, you can use coconut oil (this is full of MCTs)
Directions
Add ingredients to a coffee mug. Stir with an electric mixer. We like to use a matcha whisk. This gives your coffee a nice frothy consistency. It's almost like you just picked up a latte from the coffee shop!
That's it! You'll be full of energy for the entire day. Cheers! Until next time…
---
SHOP THIS POST