Packing is one of the most dreaded things when it comes to traveling. For us, it's right up there with being away from Toby! *cue the tears* It can be super tough to decide what to pack and how you're going to fit everything into one suitcase. We've been trying to perfect our packing skills lately. We recently traveled and didn't stress once with packing. UNREAL. We tried to follow a method and guys, it totally worked. Now we're ready to share some tips that might help you on your next adventure.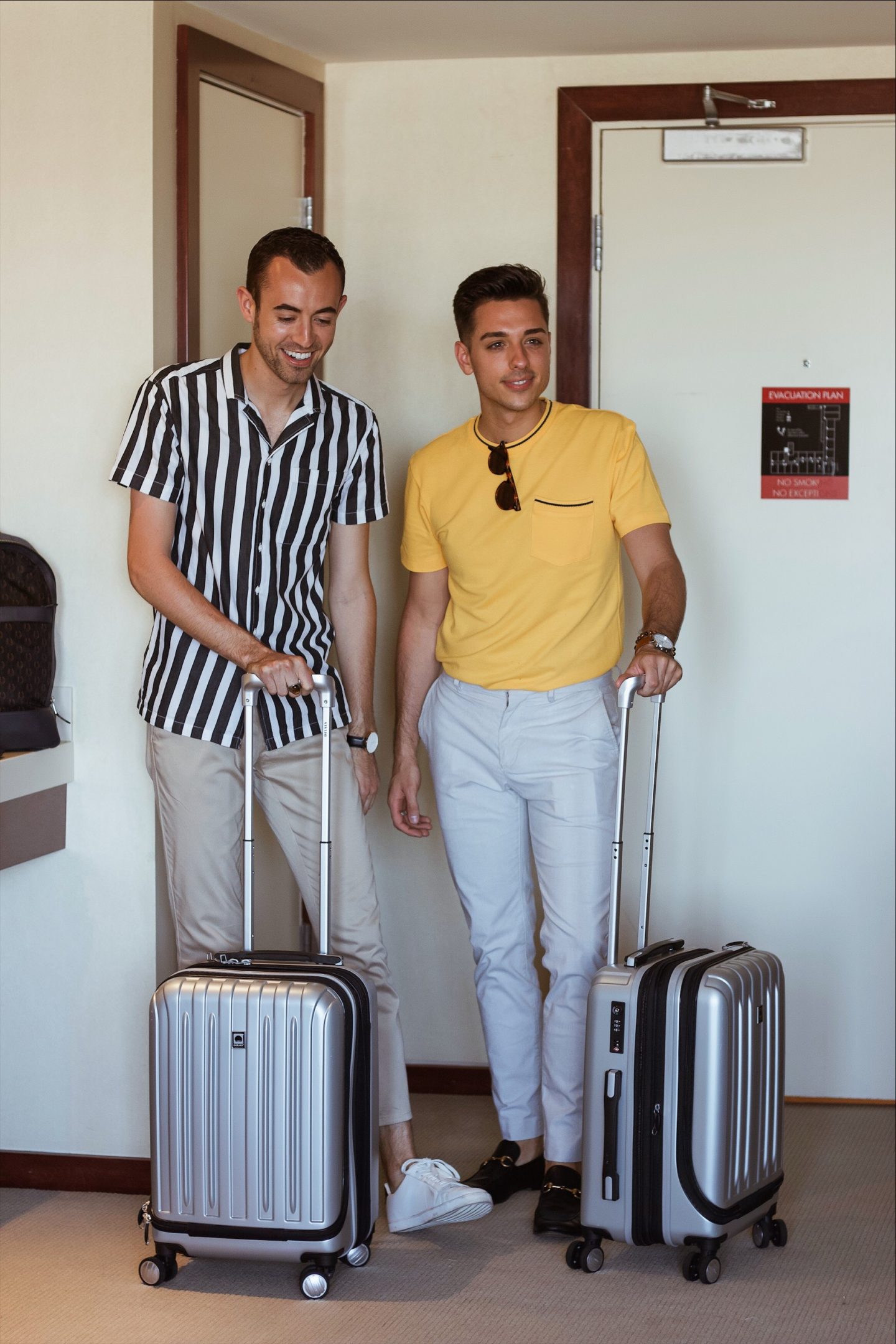 First things first, where are you going? Prepare for the climate. Look at the forecast. For one of our recent trips, we traveled to Disney World — totally different from Philly (though not so different during this recent heatwave). We wanted to pack appropriately but also prepare for the flight home. What's it going to be like when we get back? These are questions you need to ask yourself before packing. You always want to be prepared.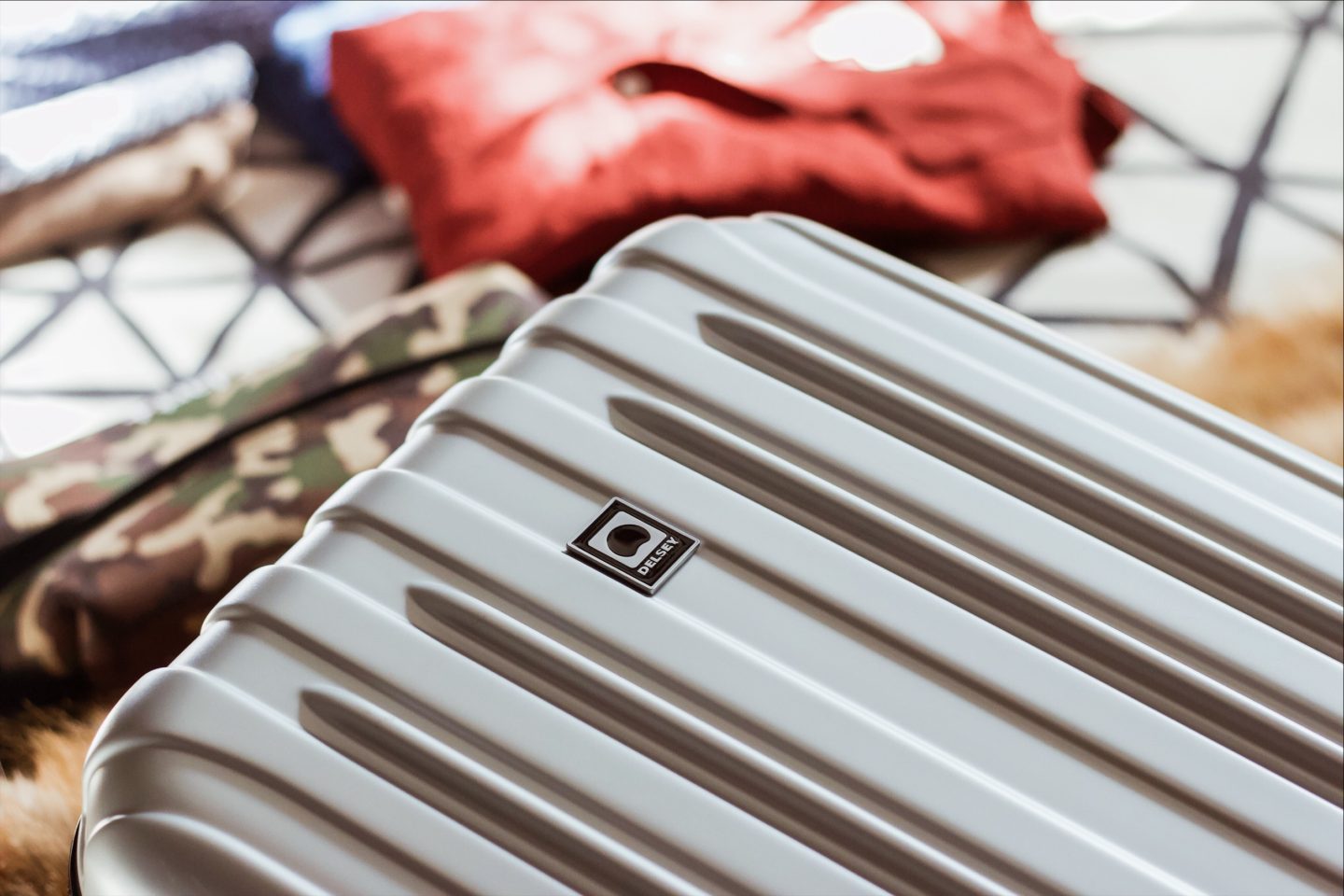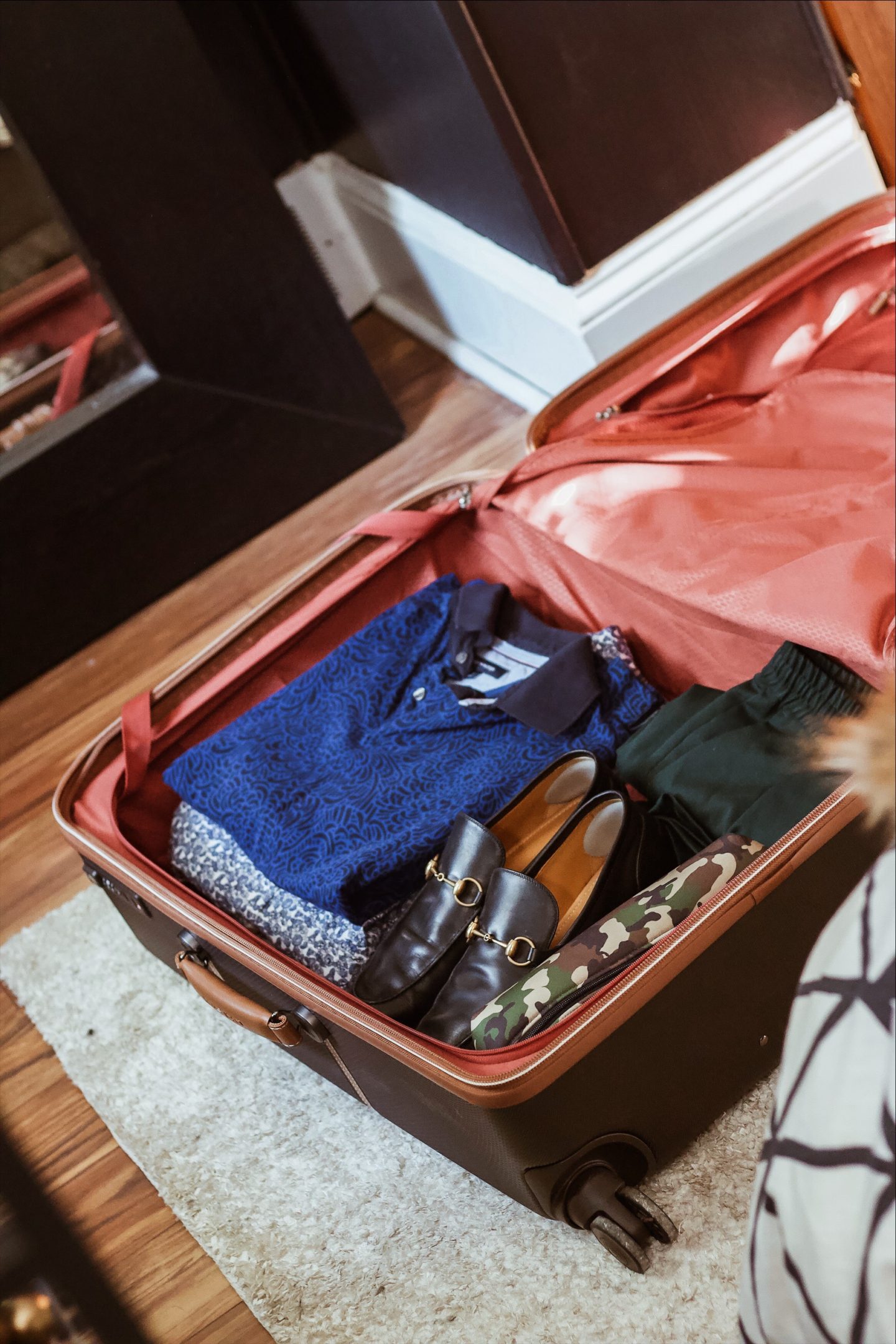 Next up, what's the luggage situation? We both have luggage from Delsey and they are perfect for traveling. They are lightweight and have tons of room — which is an obvious requirement. We love small zipper compartments — super helpful for organizing everything. We like to keep underwear and socks in a separate area to keep things organized. If not, you're going to open up your suitcase and it's going to look like a hot mess. We like having the ability to keep everything separate. It helps keep us sane when we unpack.
Now that you've handled the luggage situation, the next step is simple — START PACKING EARLY. Seriously, this seems like a no-brainer but so many people (including us) tend to procrastinate. We totally get it. Life is busy so it can be hard to set aside time to pack. Next thing you know it's the night before, your flight is leaving in 5 hours and you've packed nothing — sound familiar? We like to start a week in advance. Open up your suitcase in another room and leave it open. Every day, try to set aside 20 minutes to pack. We promise this will make your life so much easier. It works so well that it saved our butts on a trip a few months ago. We had a huge storm before we left and had to move up our trip by a day. Oh, and to make things worse, we flew out the same day we found out about the storm. Luckily we didn't stress about packing since we started early. It made the day so much less stressful.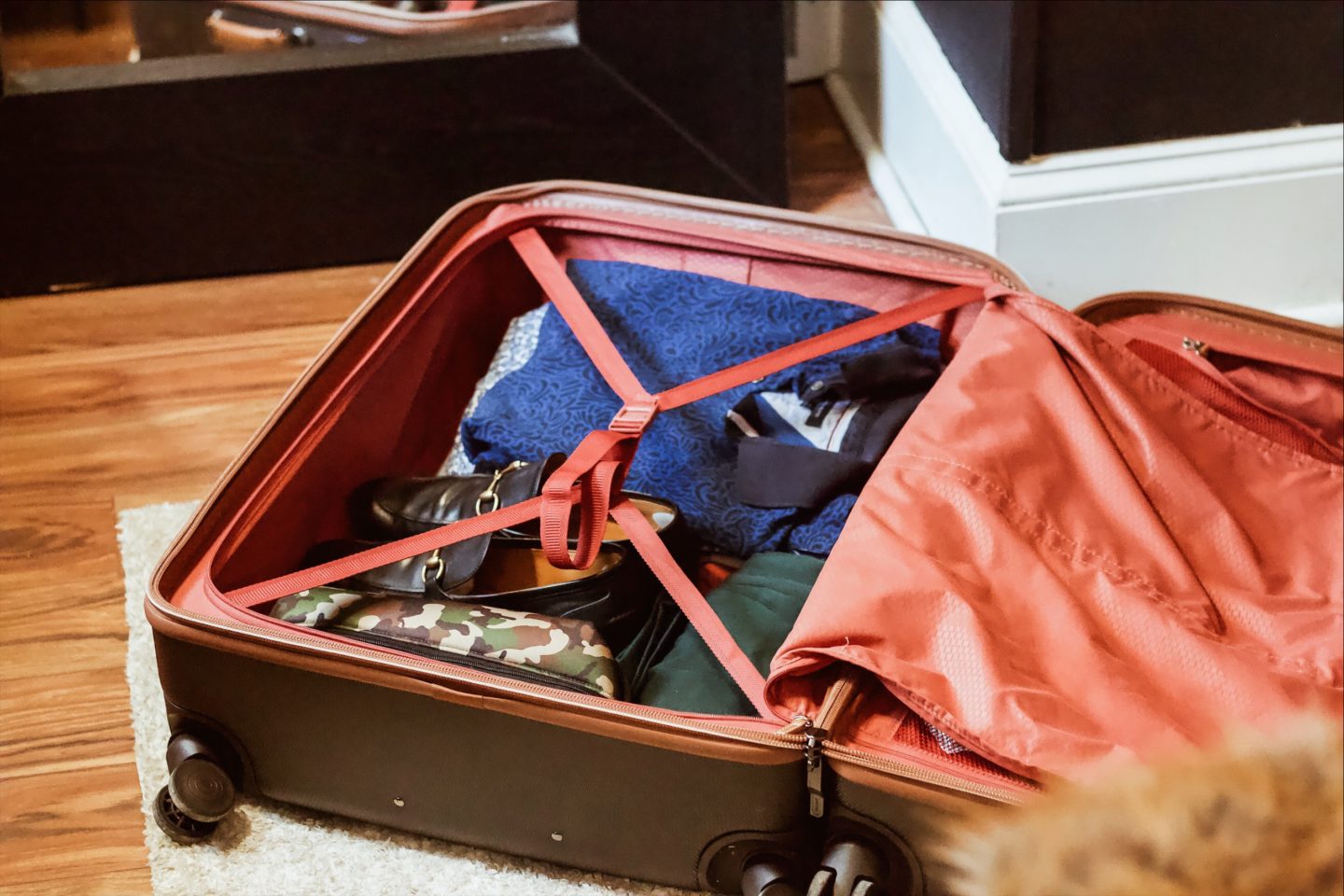 Okay, so you've checked the weather, pulled out your suitcase and you're ready to start packing early — what are you going to pack? The number one no-no is just throwing things together hoping you packed enough. We like to pack outfits. We set everything out on our closet floor. If you pack outfits, you're less likely to overpack. If you're trying to keep things light, try to reuse pants in multiple outfits. Pants can be pretty heavy — packing fewer pants will free up some space and weight. The same rule applies to jackets. Try to pack a few jackets that can be worn multiple ways. This will help mix up your looks but also save space. Don't pack a different jacket for every day. You will never have enough room for everything.
We just traveled to Disney World and these tips helped us so much — especially since we only checked one bag! We suggest trying out some of these tips on your next trip. Let us know how it works out! Until next time…