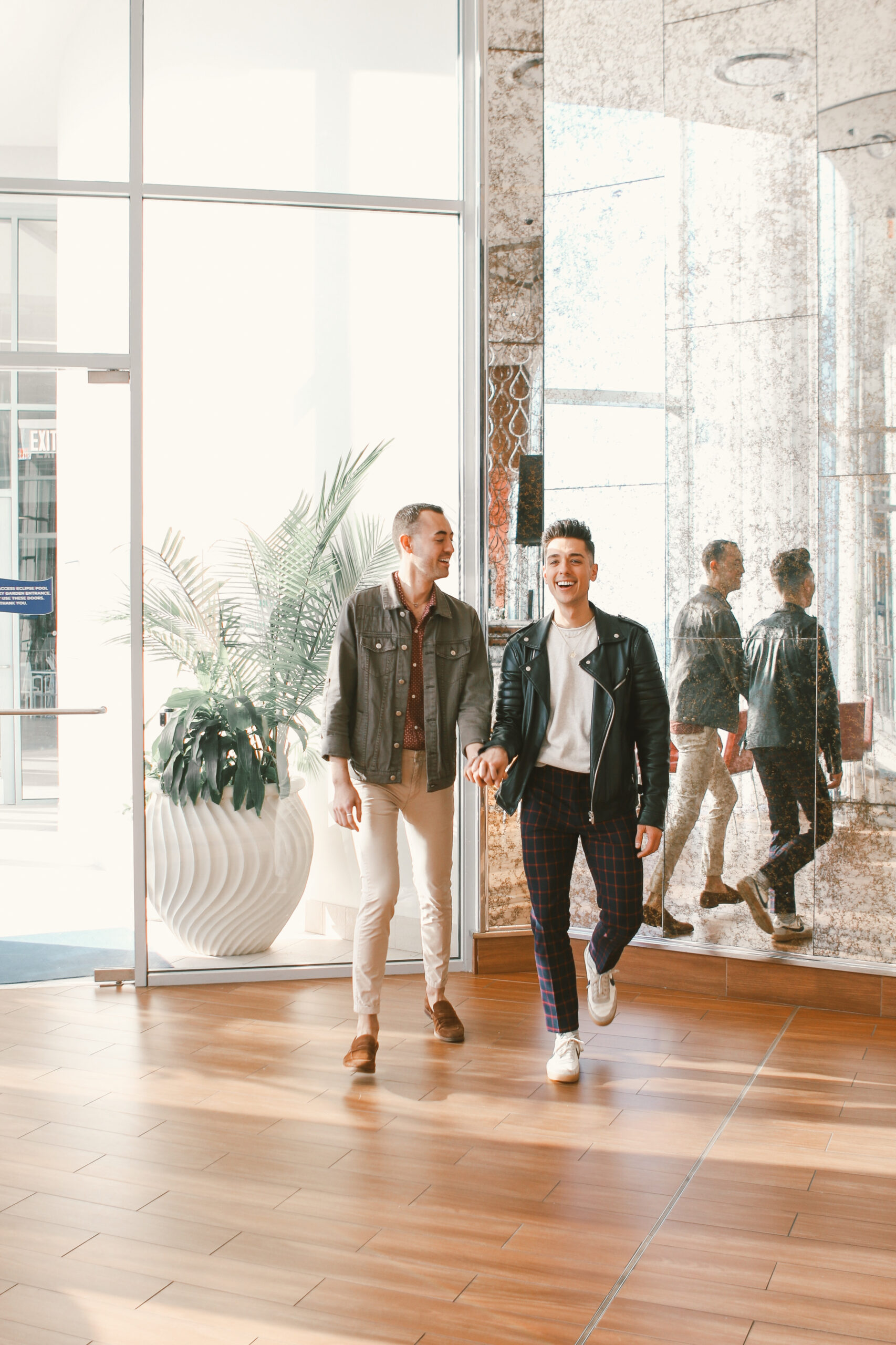 A few weekends ago we checked something off the bucket list. We traveled to Atlantic City with Do AC to see the one and only, Celine Dion! Wild, right?! It was one of those moments where we pinched ourselves. She's an icon and to check this off the bucket list was amazing. Atlantic City has changed a lot over the last few years. The city has been working really hard to revitalize the downtown area. It really is making such a comeback!
We left Philly on Friday afternoon to travel to AC. It's pretty great that we don't have to travel very far. AC is under 2 hours so it was a quick little road trip. Plus, we brought along our friend Nicole so she made things more fun. It also gave us time to listen to some Celine before the concert. Carpool karaoke! Haha.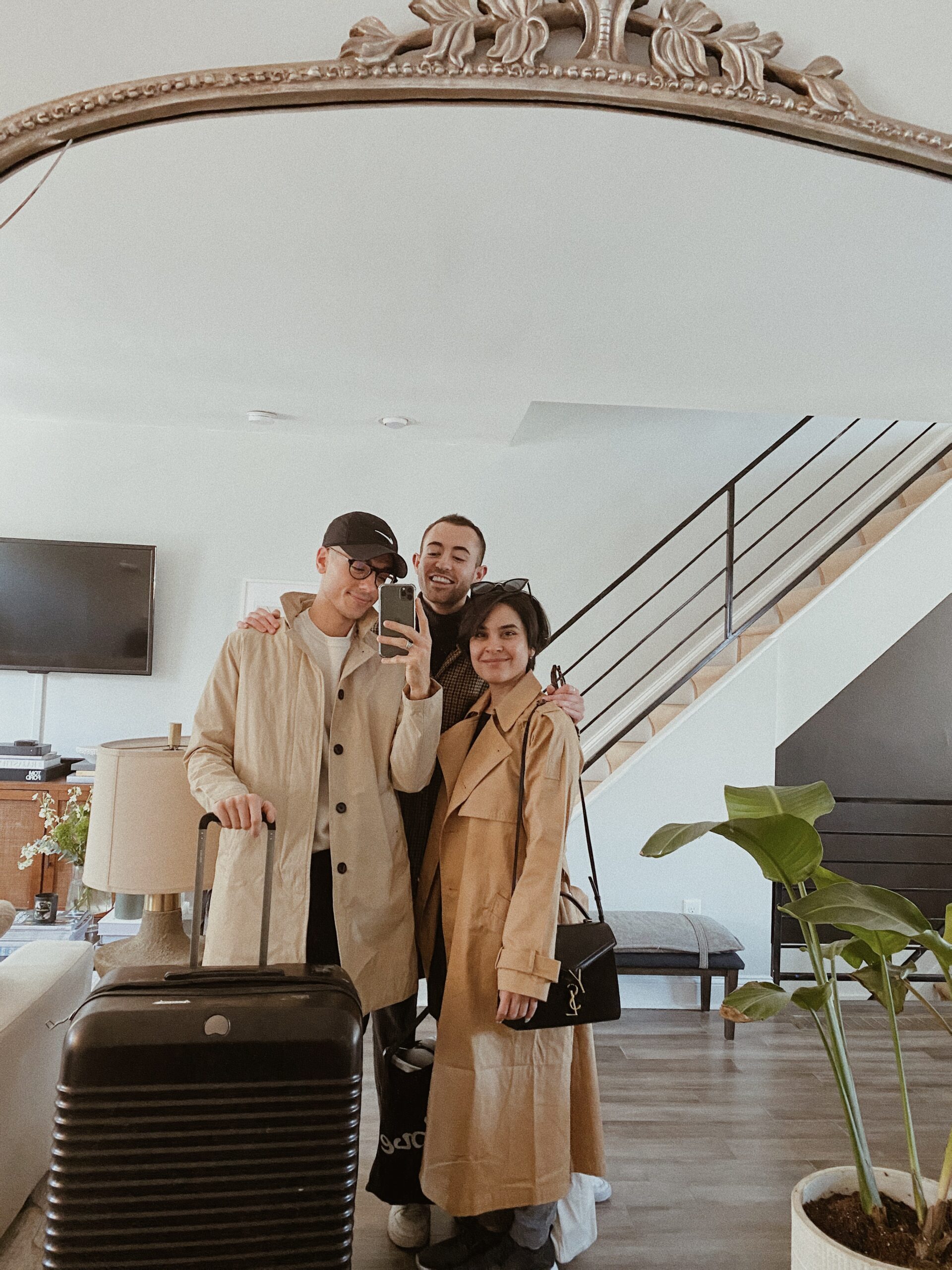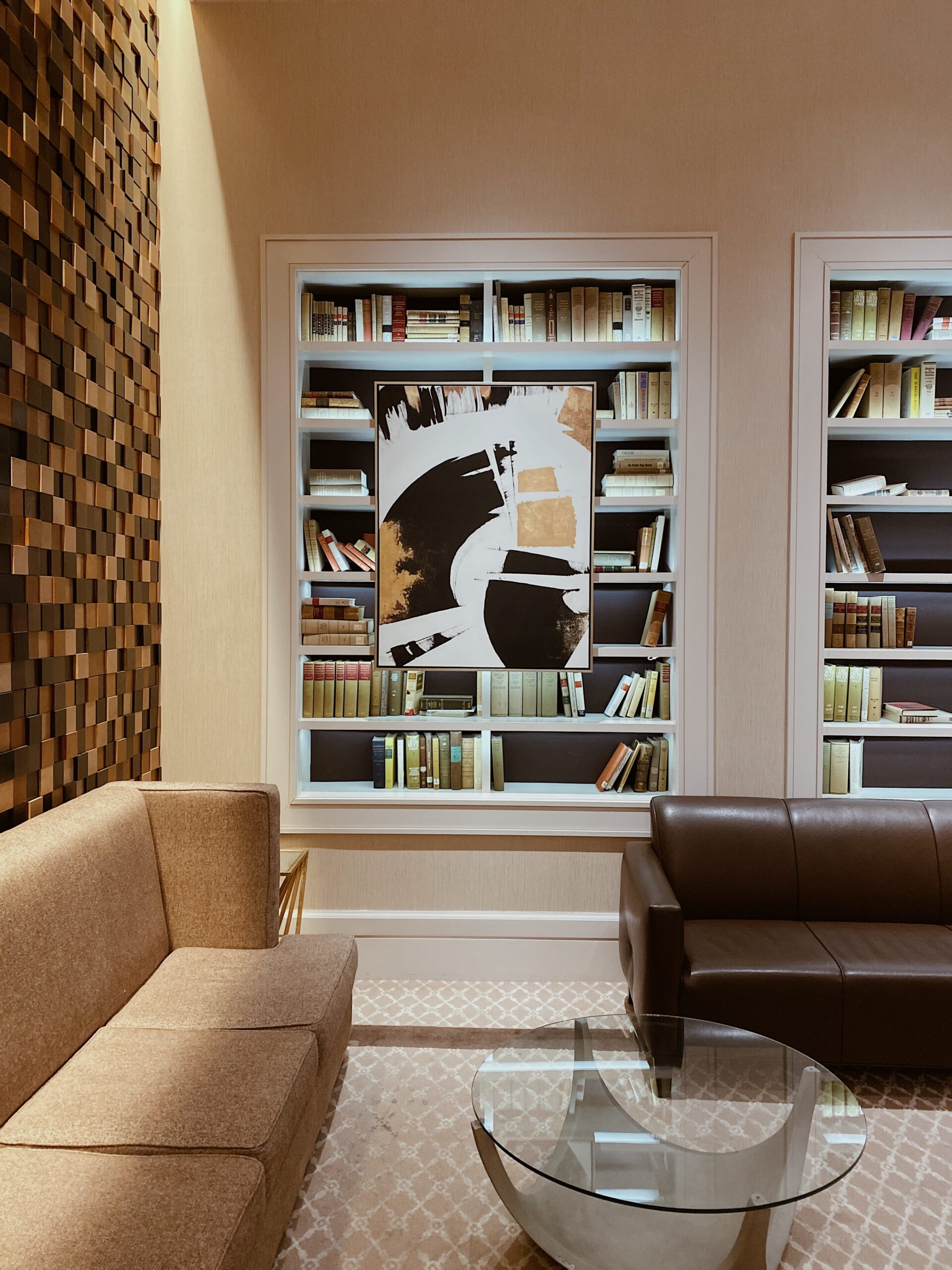 We stayed at Ocean Casino Resort both nights. We actually just stayed there last month so it was nice to be back. If you are familiar with AC, this used to be the Revel. We never stayed at the Revel so we don't have much to compare it to. Though we do know the Ocean looks totally different! Fun fact: it's the tallest building in Atlantic City!
Friday night's dinner was at an Atlantic City staple — Knife & Fork. It's actually a historic spot that's been around for a very long time. They gave us a tour and showed us how it was used during prohibition. It was like traveling back in time. Though the menu was by far the best part of the night. We both had the most incredible salmon dish. The restaurant was so accommodating to Mike's gluten allergy so he didn't have many restrictions.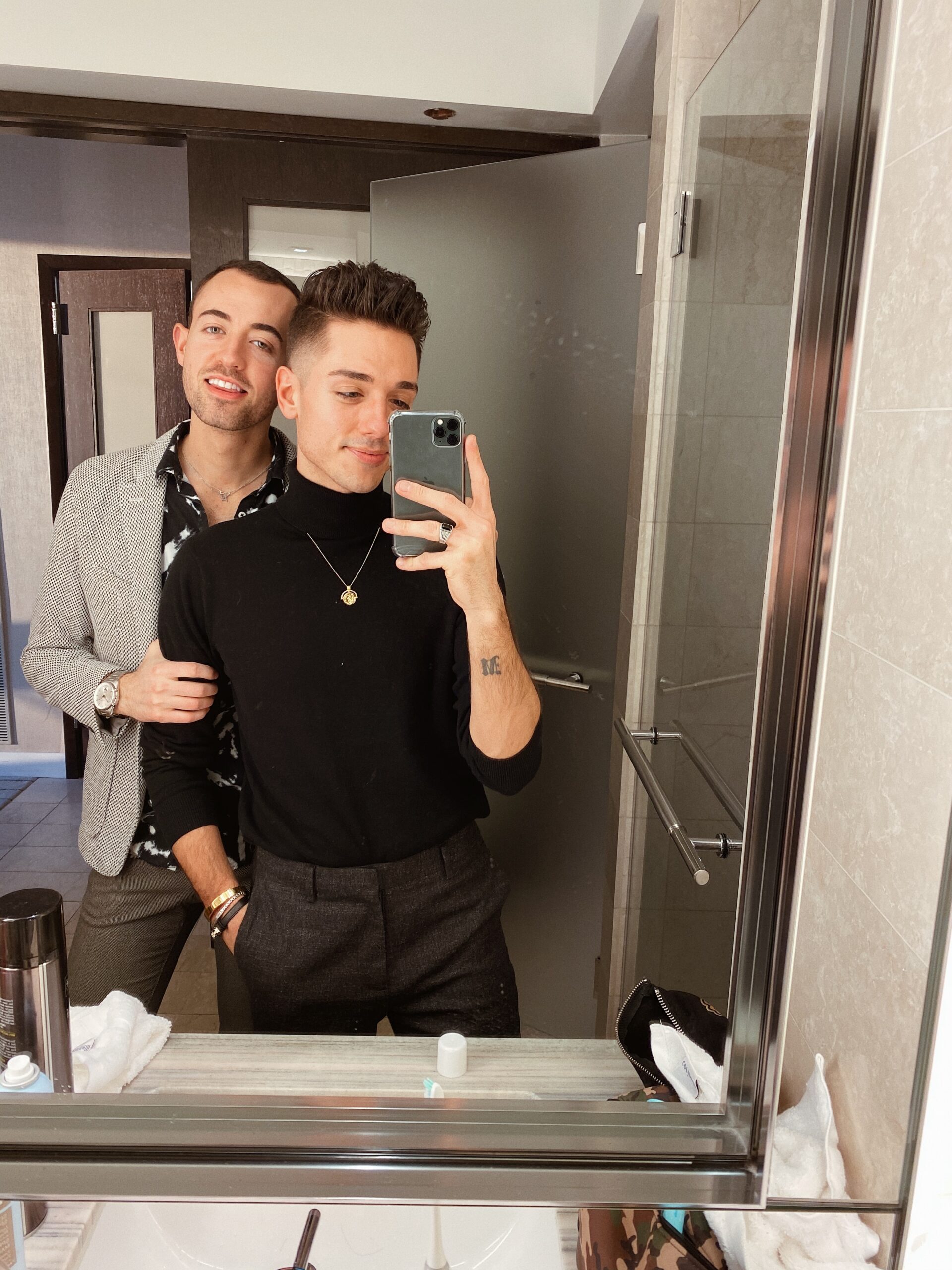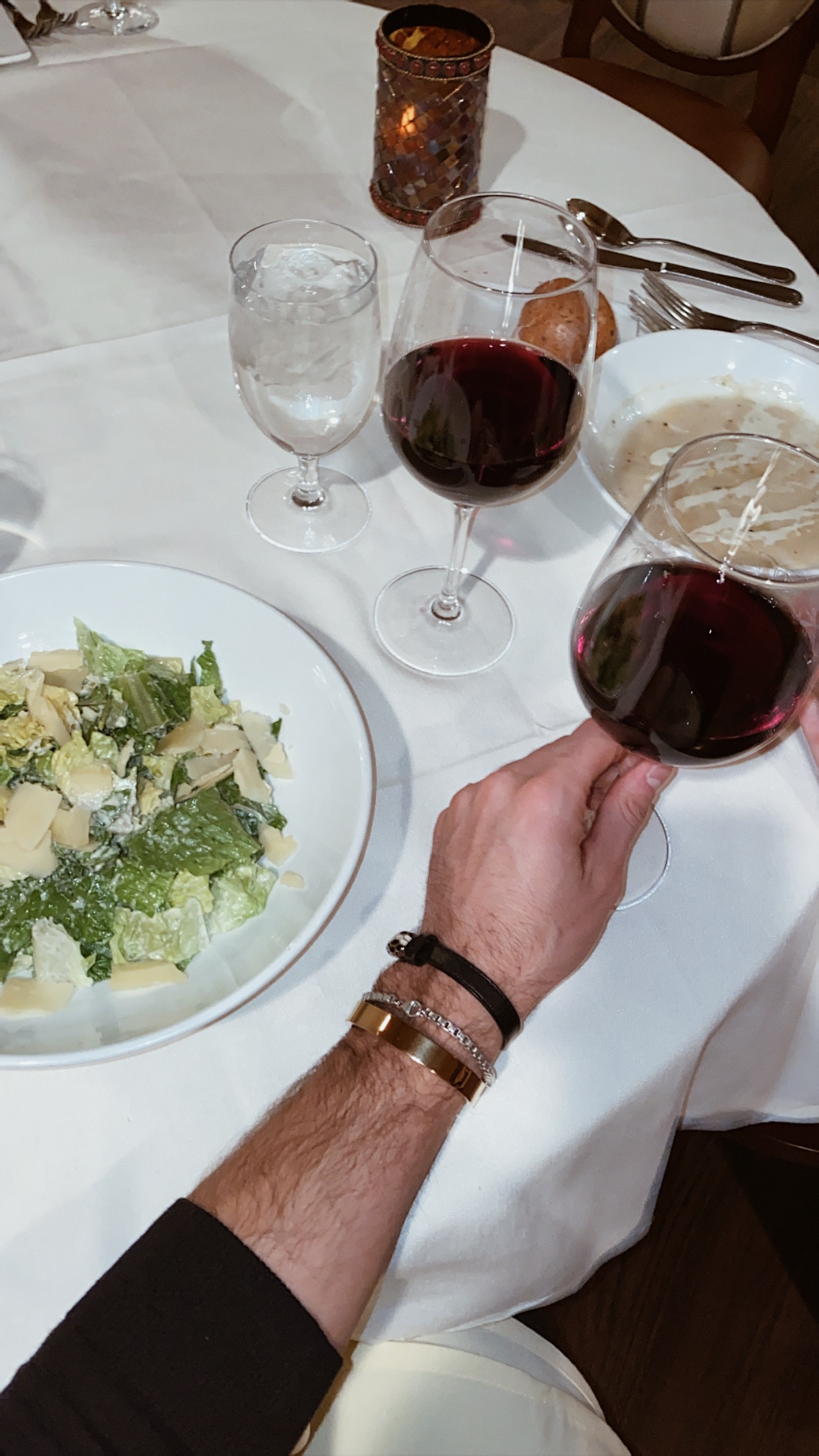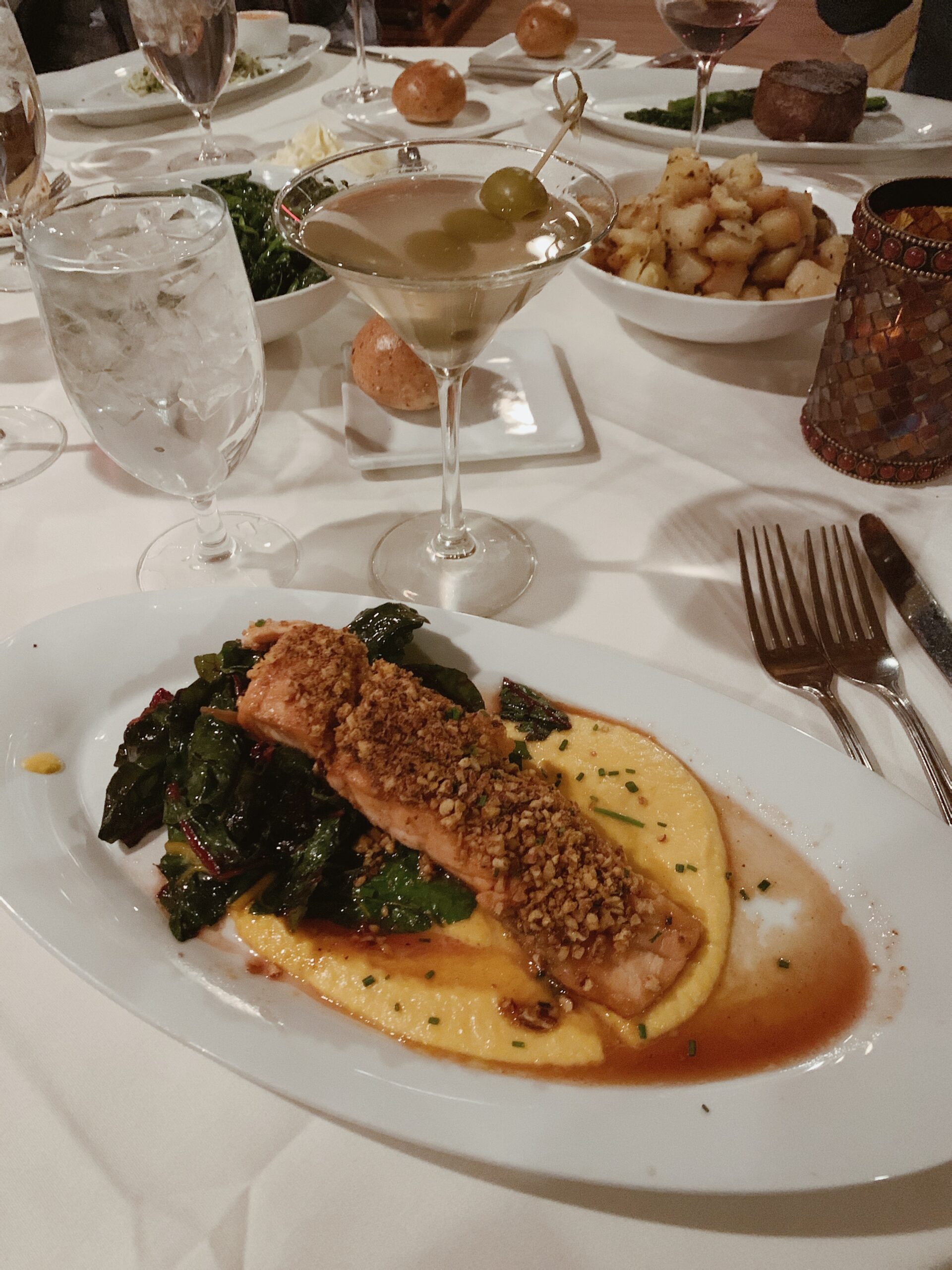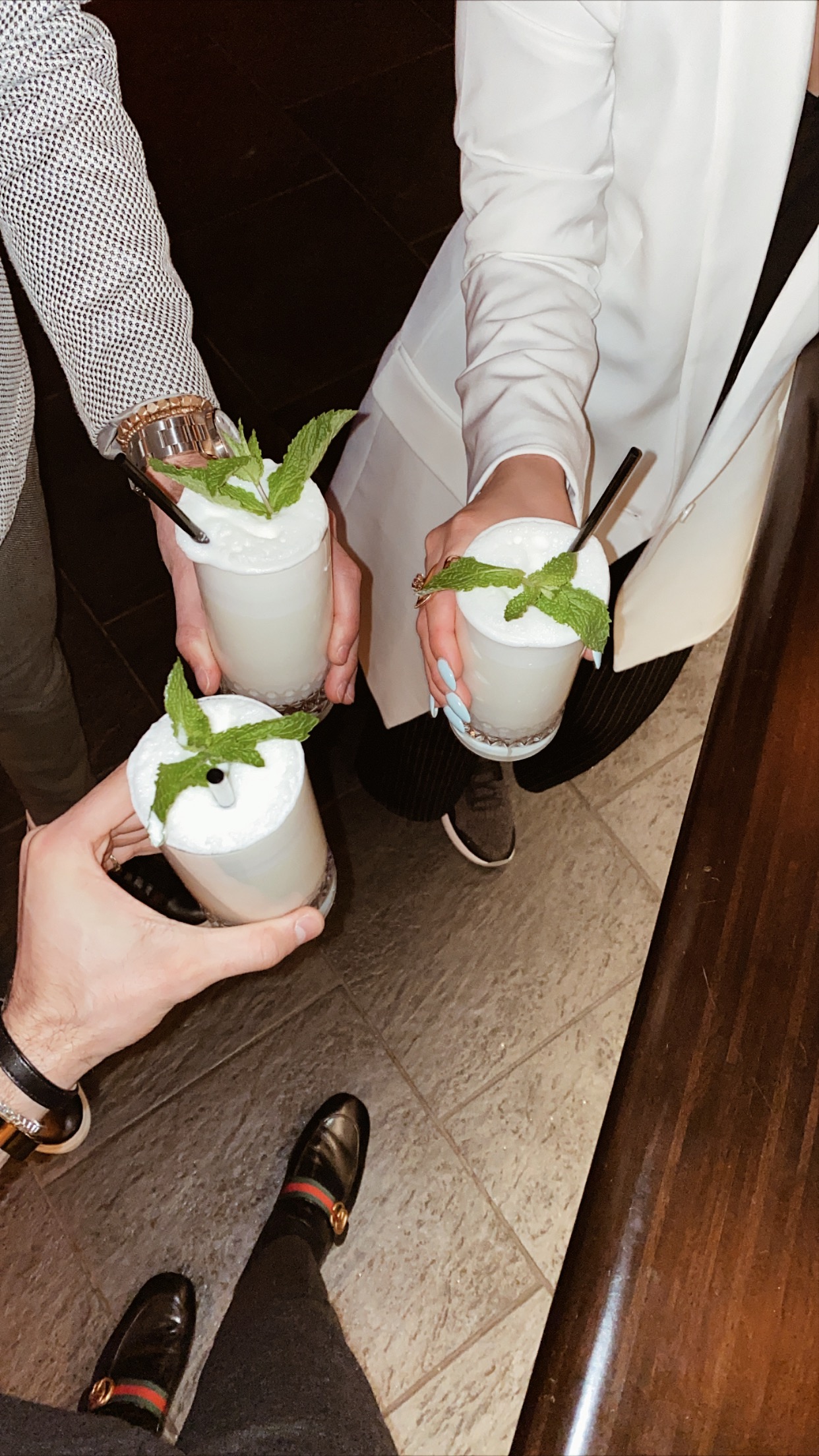 We woke up Saturday and went straight to the gym. We've been trying to be better about working out when we go away. We find ourselves going into total vaca mode aka lazy haha. But not this trip! We actually got ourselves up and moving. Mike might have pretended he was in a SoulCycle class lol.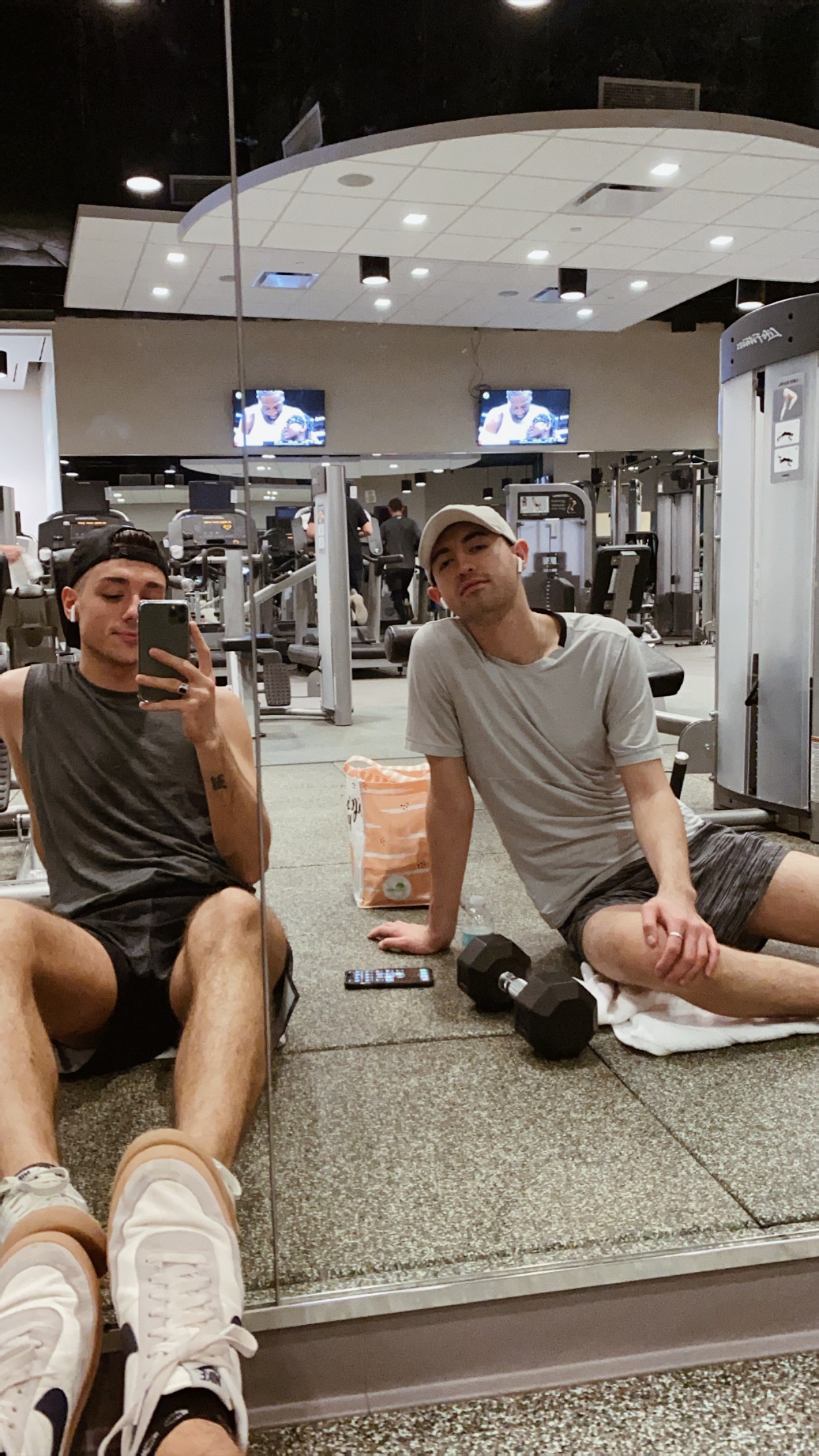 After we worked up a sweat, we headed to brunch at Harper's. When we tell you this place is good we mean it! Alex ordered the blood orange ricotta pancakes. UNREAL. We actually ate here during our last visit and it was even better this time. Highly recommend this spot.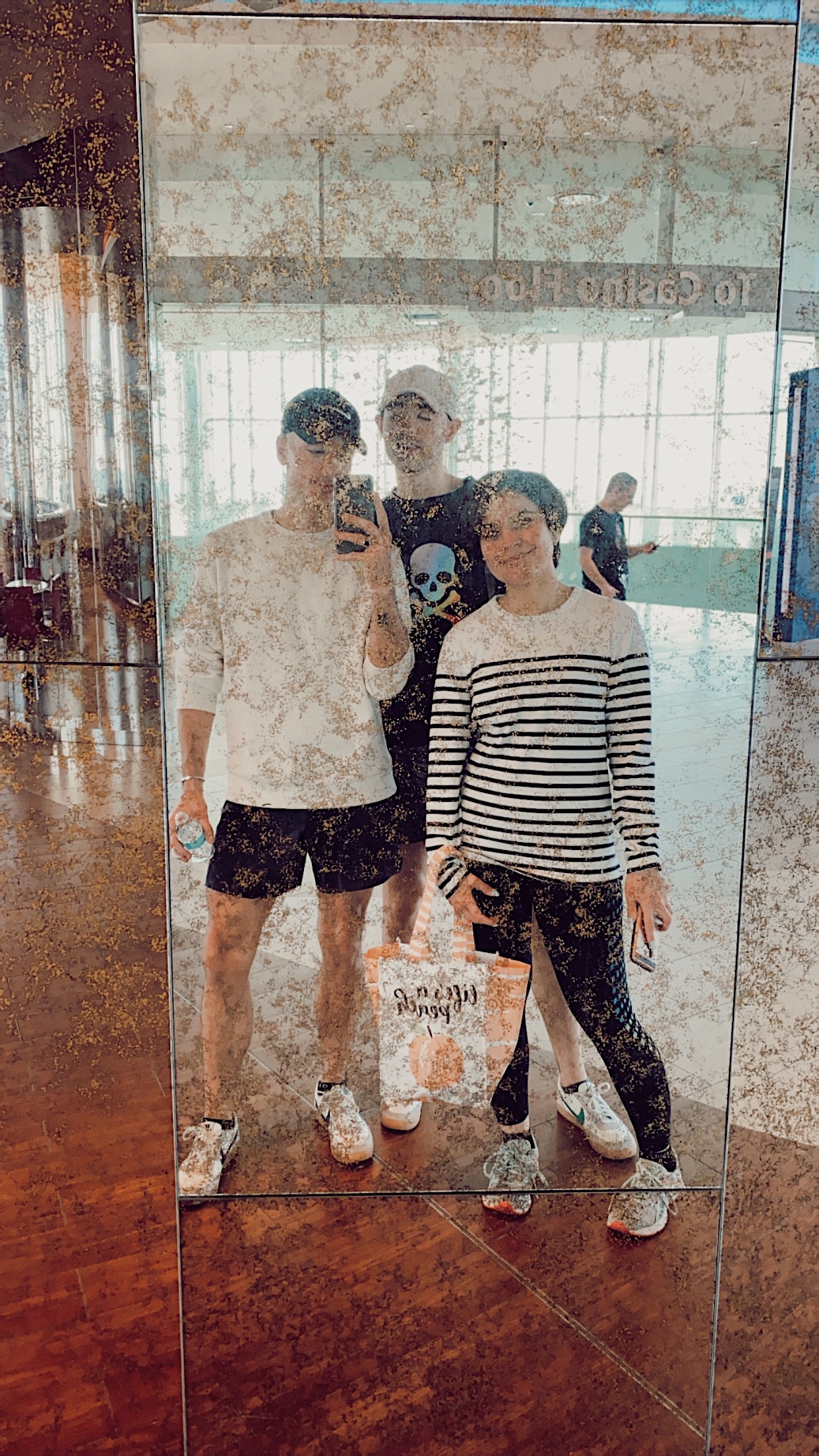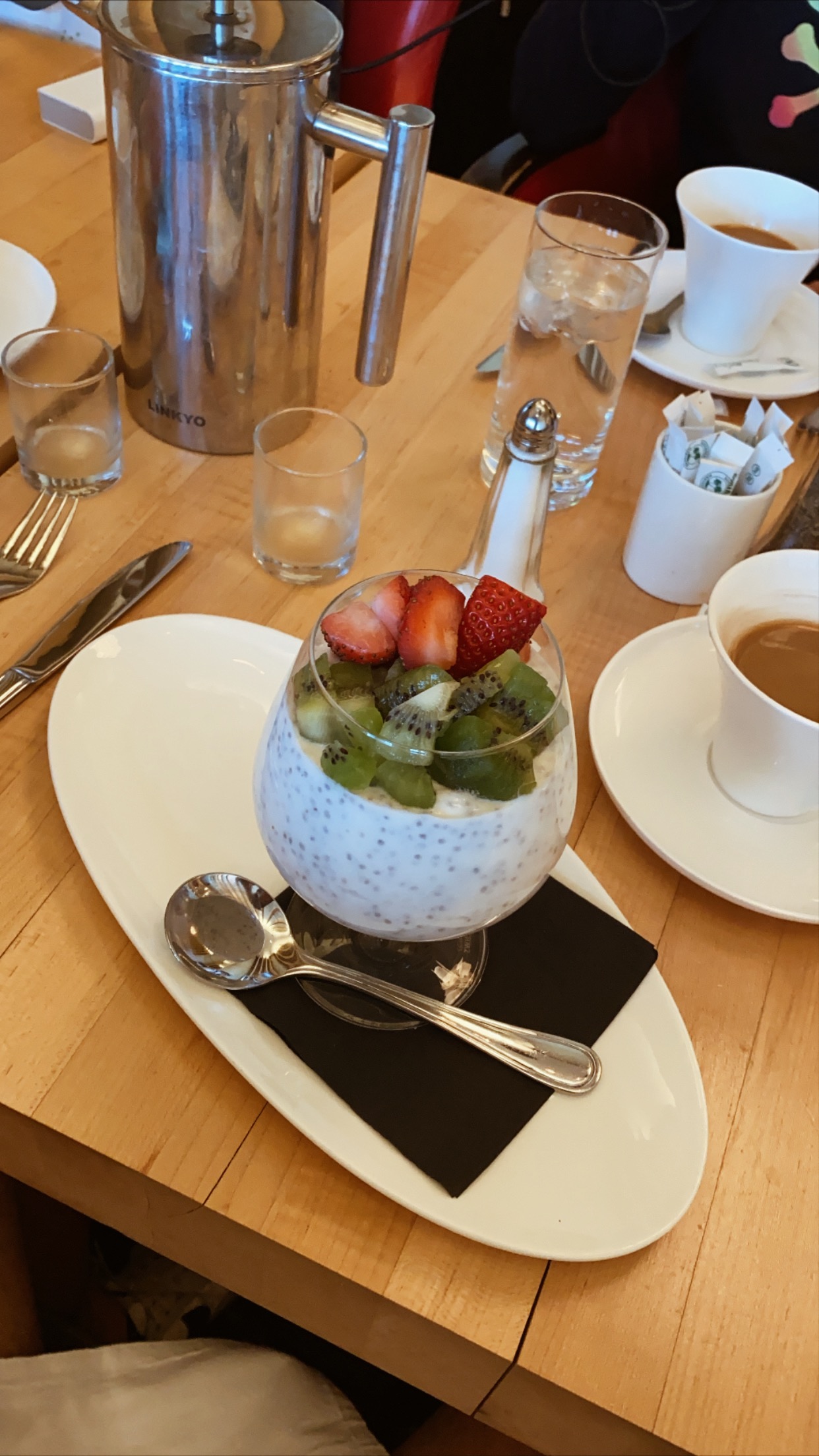 One thing we always say is to take time to rest and relax. Even if it feels a little indulgent sometimes. Life is short and we all deserve it. So we spent a few hours at the Exhale Spa & Bathhouse after finishing up at brunch. We had a day pass so we were able to enjoy the pool, sauna, steam room, and lounge. Oh, and they even had a Himalayan Salt Grotto! It was the perfect moment of relaxation after a busy week.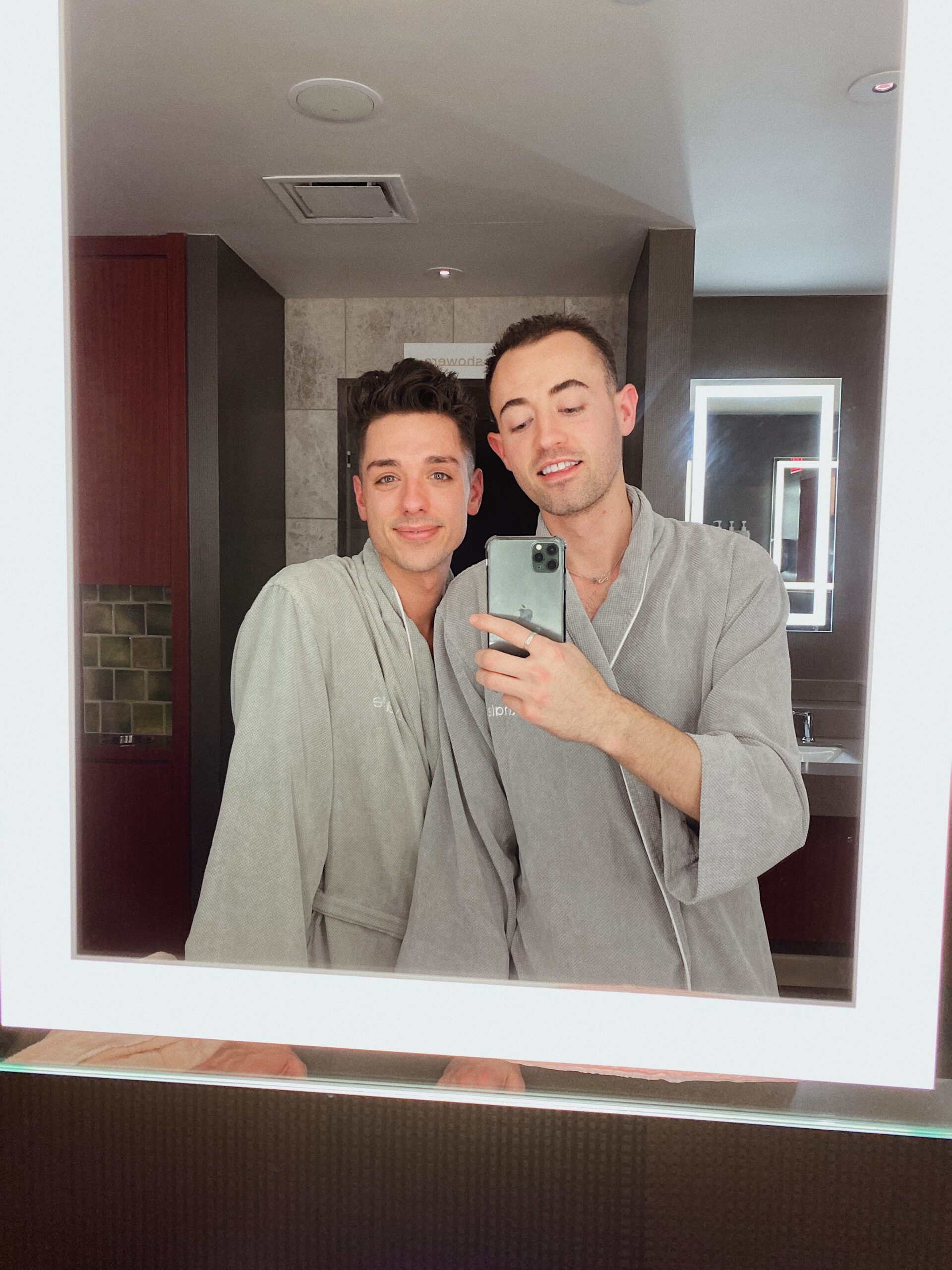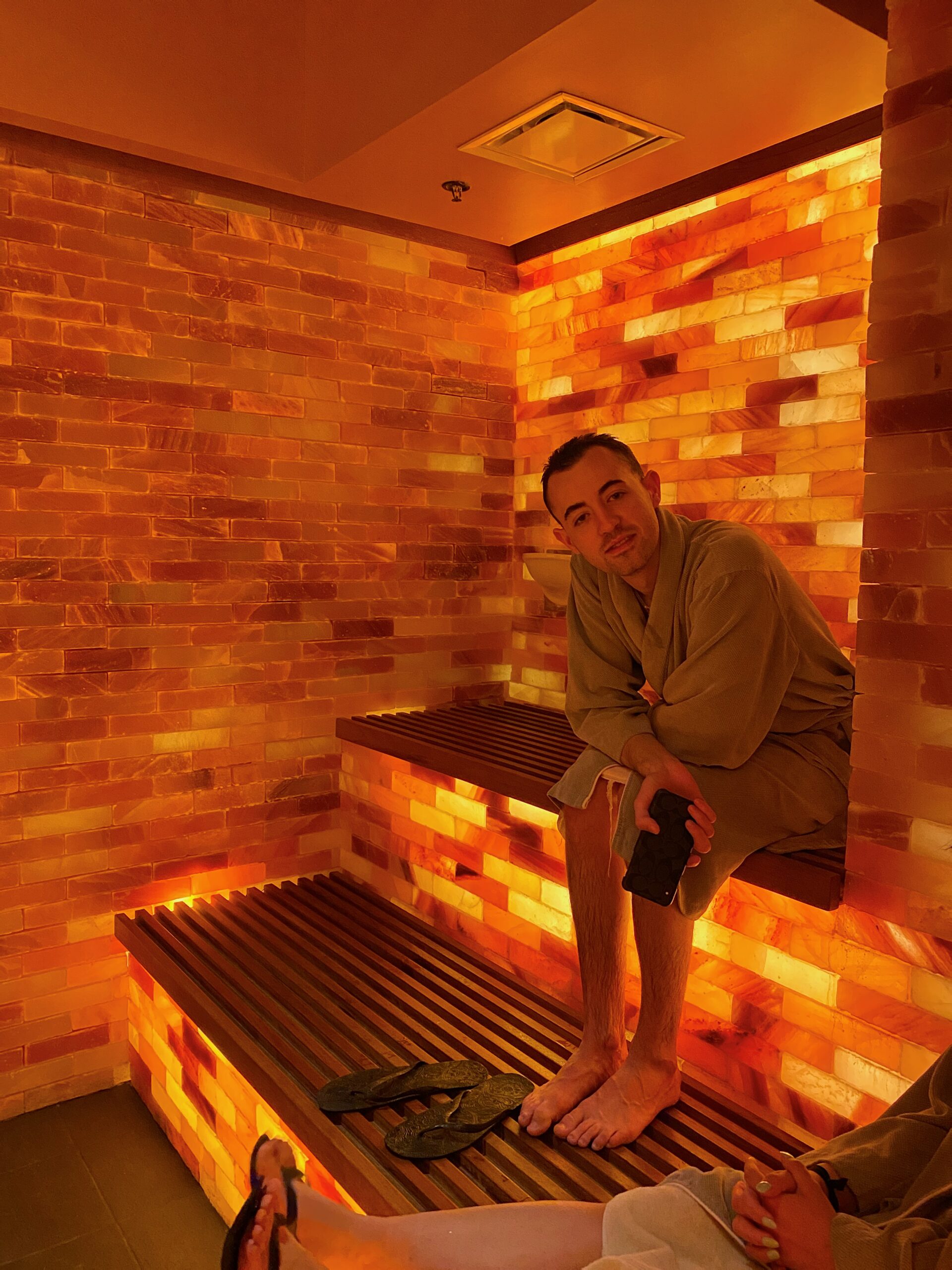 The rest of the afternoon was spent shooting, editing, and possibly sipping on a margarita. Since the concert was later that night, we had an early dinner with everyone on the trip. The Do AC crew scheduled an early dinner for everyone at Buddakan — one of our favorite spots. We've always wanted to have dinner at one of the large communal tables at the restaurant. You know how much we love an experience lol. Everything we ate was incredible. If you've never been before, we highly recommend this spot. 10s all around!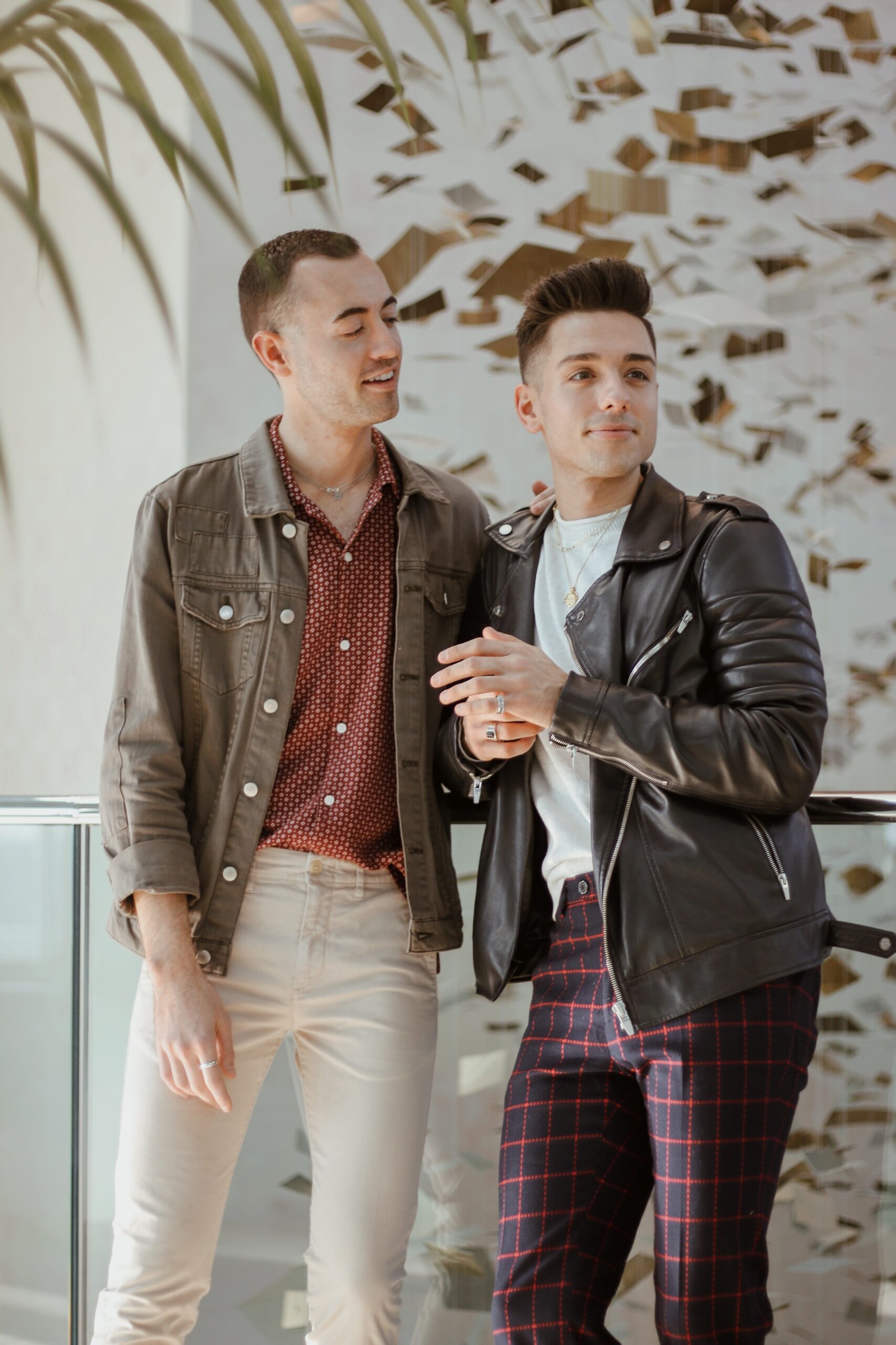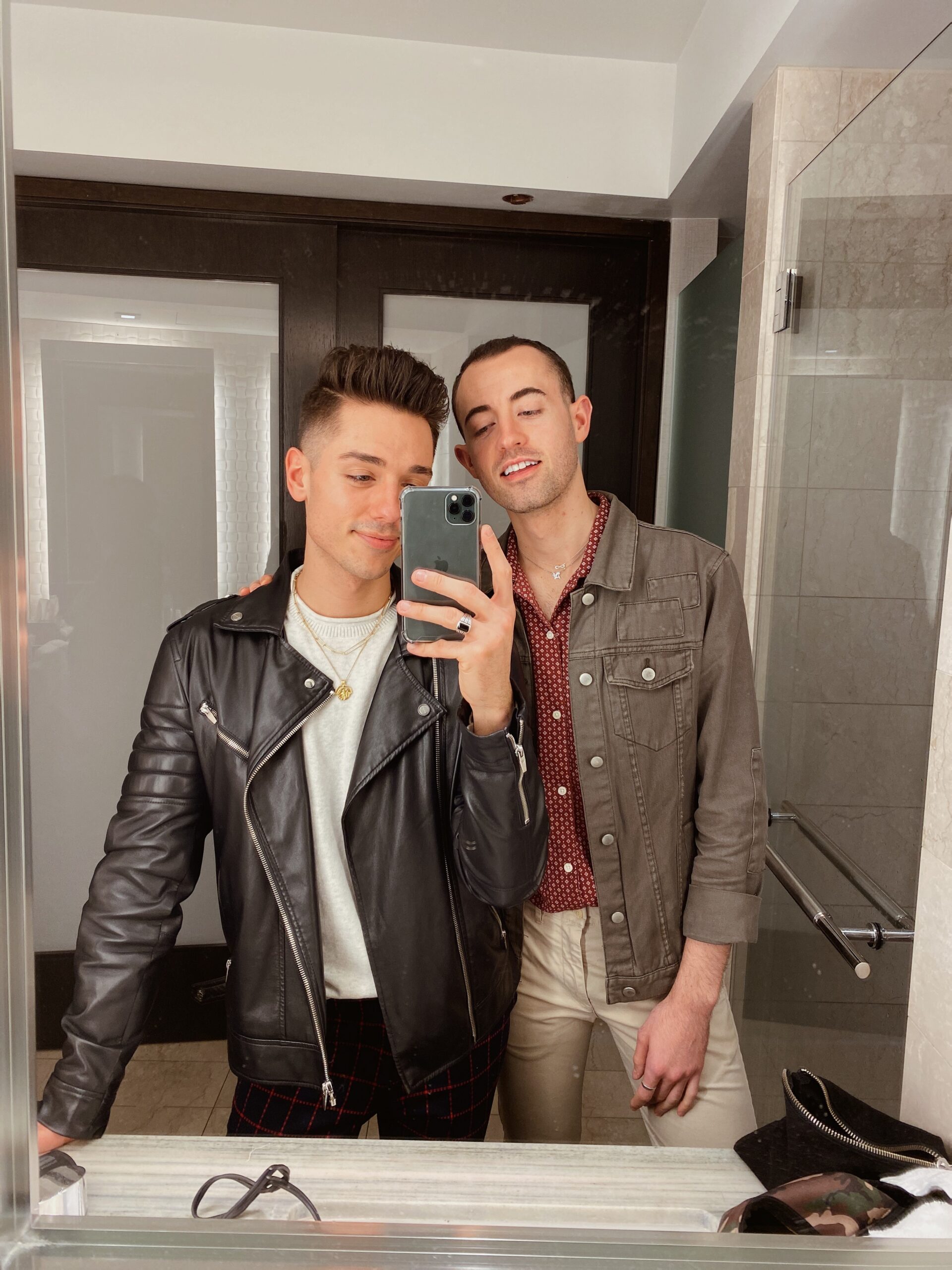 After we left dinner, we walked down to the convention center for the main attraction. We truly never thought we would see Celine Dion in concert. We've been in Vegas during the time of her residency but it was always an afterthought. We would always tell ourselves how much we regretted not seeing her. So when this moment presented itself we were thrilled. The best thing about this venue is the size. It only holds about 15,000 people. That means you really can't have a bad seat. We didn't know where our seats were since the DO AC team set everything up. We followed everyone in and realized we were on the floor. LIKE WHAT. We were shocked because we totally didn't expect that. It made the night even sweeter. She sang the perfect amount of throwbacks and new songs. It was honestly like a therapy session haha. We left the concert feeling so good!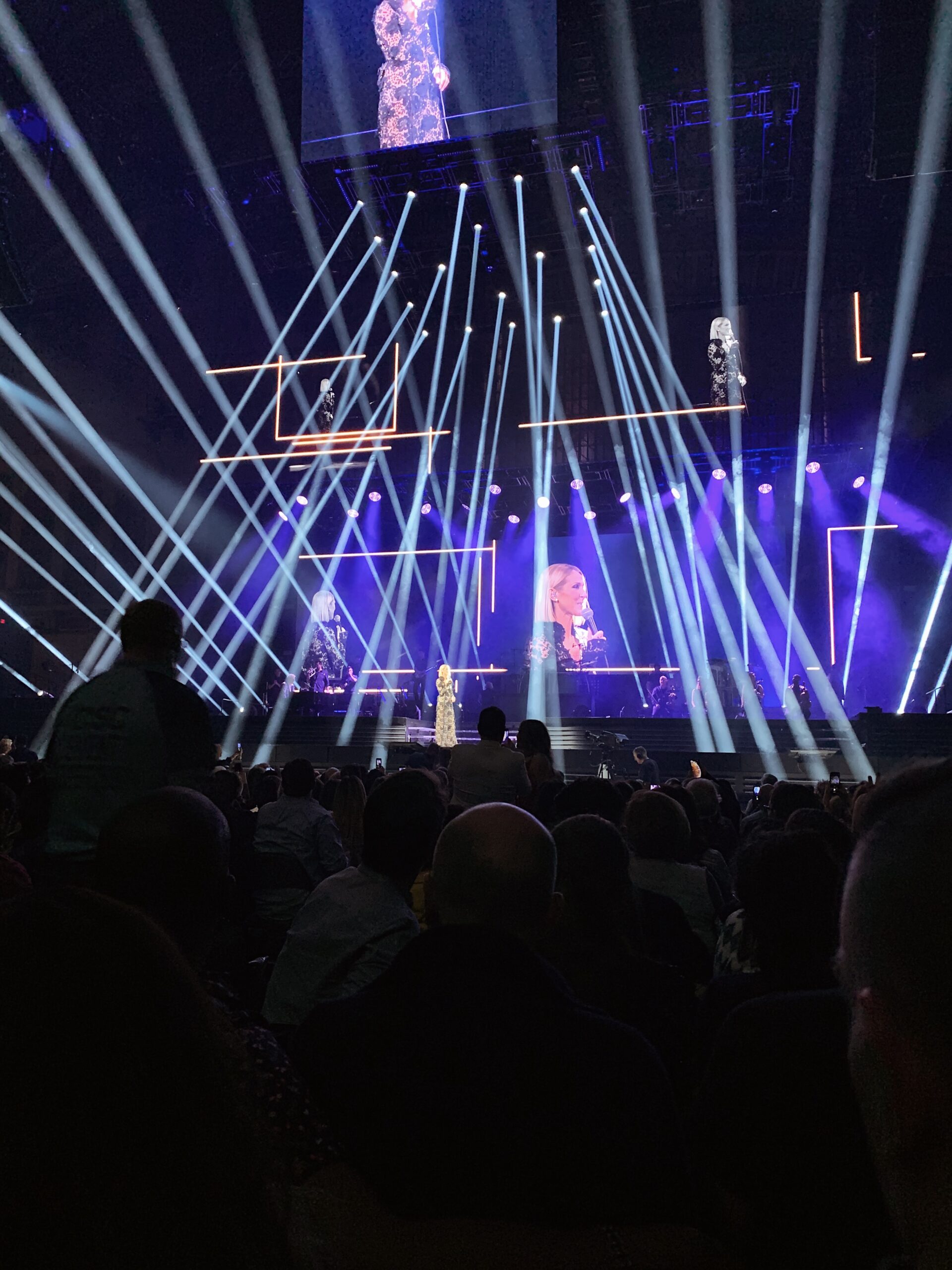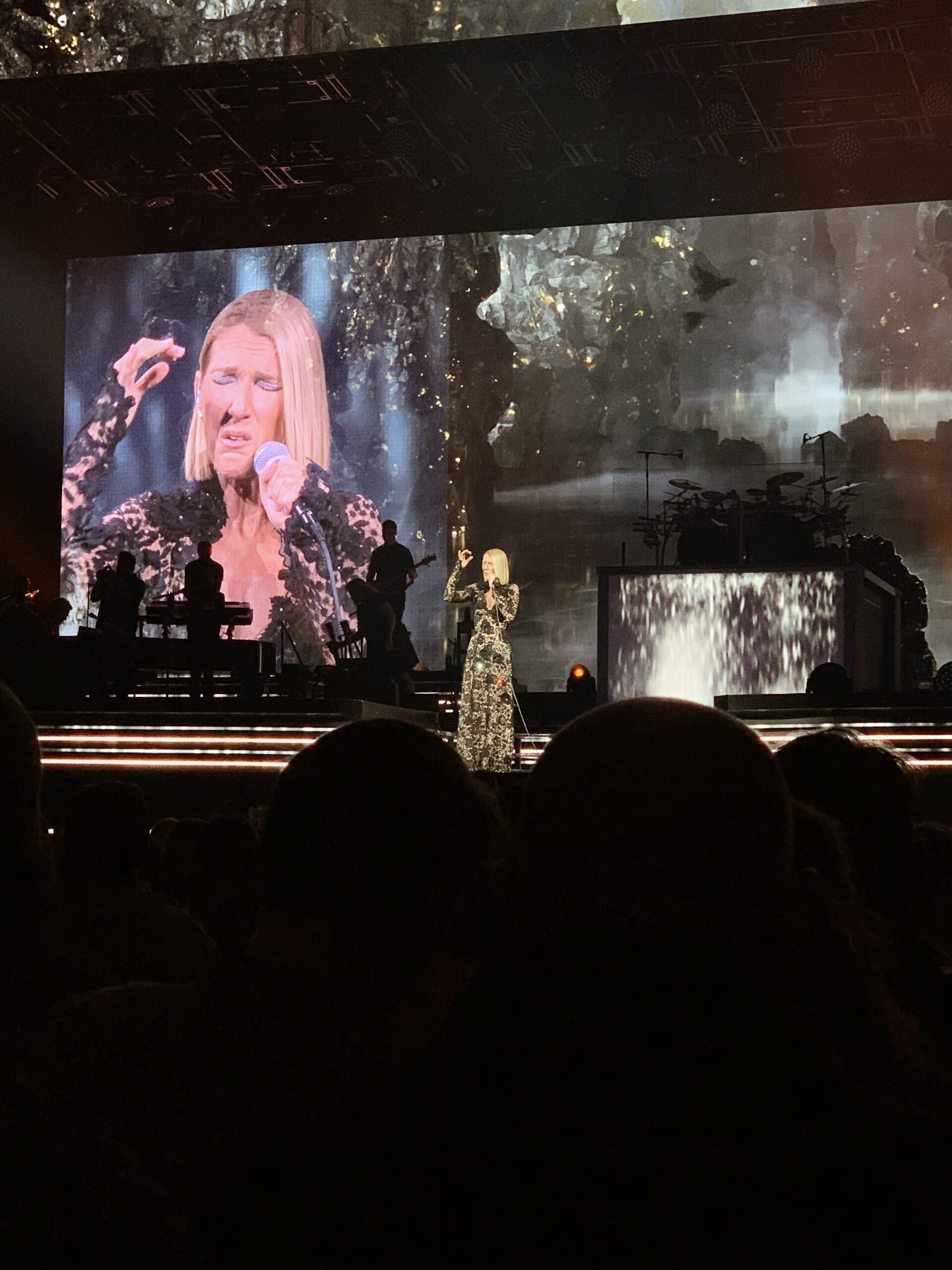 The next morning we checked out of the hotel and headed to a farewell brunch at the Chart House. They recently started a new buffet brunch that was out of this world. They truly had everything you could have imagined. We spent most of the brunch going on and on about the concert. It was fun to get everyone's thoughts on the night. After brunch, we all said our goodbyes. We were the only people from Philly on the trip — everyone else was from New York and D.C. We decided to stay in AC a little bit longer to do some shopping at the outlets while everyone else headed home. Mike shared on IG the black trench coat he found at the Coach store. Crazy deal! It was fun slowly ending the weekend with a little shopping. We eventually grabbed some coffee and headed back to Philly to see Aspyn and Toby. We definitely missed them more than they missed us lol. It was such a fun weekend. If you have the chance to see Celine Dion in concert, don't pass it up! It was seriously one of the best concerts we've been to.