Remember when we talked to you guys about facial oils last month? Well, now we're ready to turn you onto another skin care must — acids. We totally understand if your first thought might be to run away. Give us a moment to convince you. We aren't talking about the acids you used to use in high school science class. In the right concentration, acids can help treat acne, wrinkles, age spots, skin tone and so much more.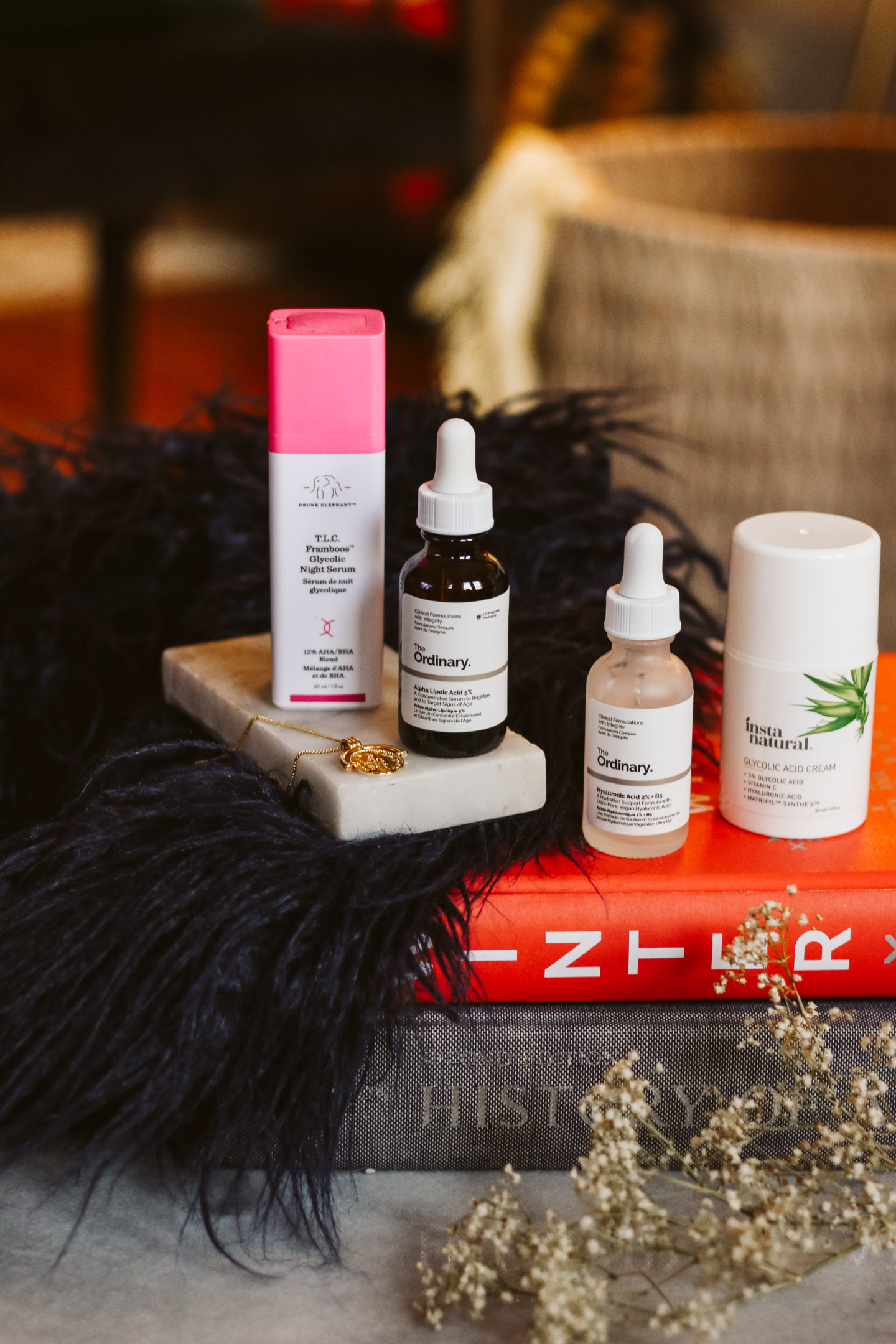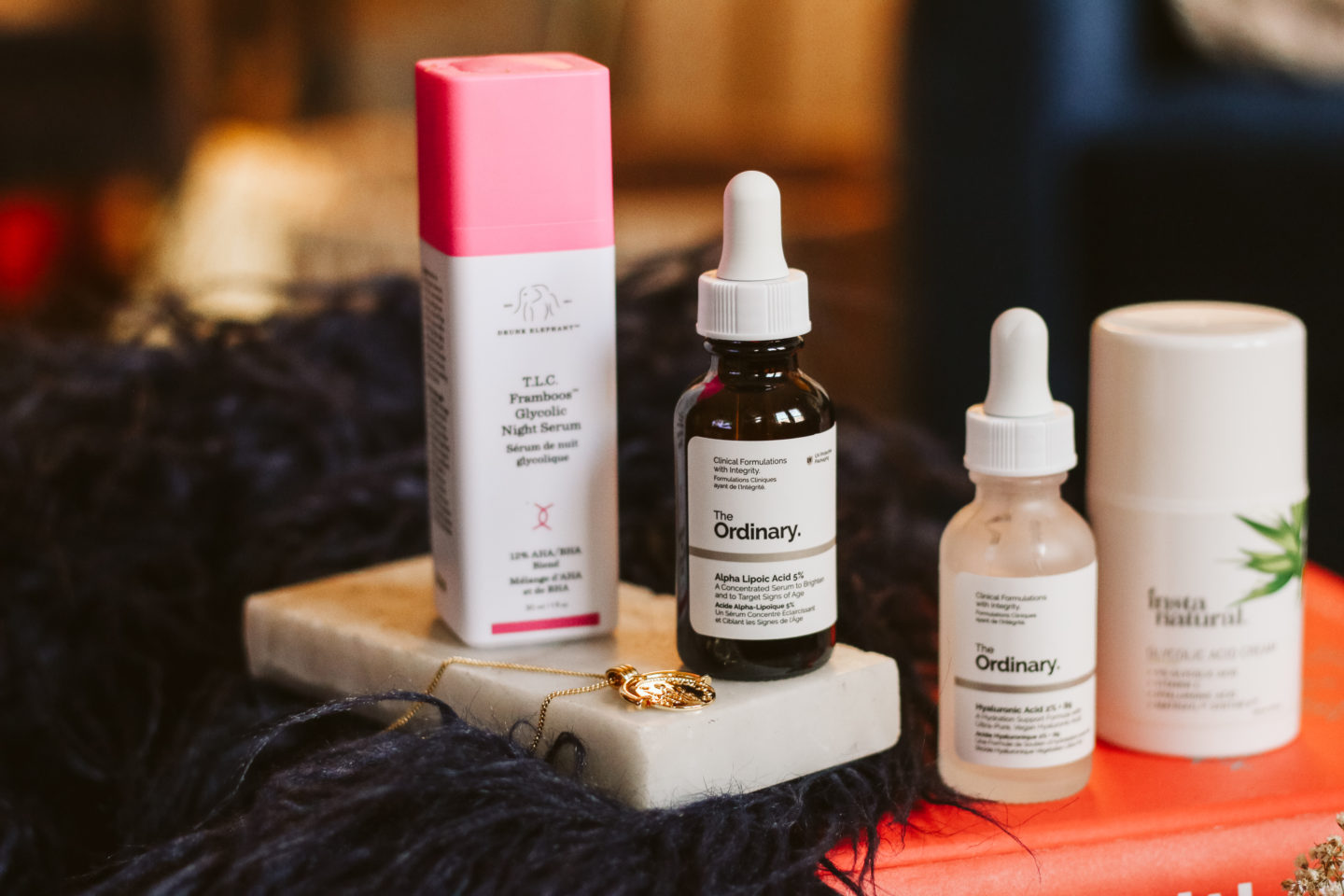 There are a ton of acids out there. It can actually be pretty overwhelming at first glance. You just need to start with the basics and go from there. Ask yourself what skin care concerns you are trying to treat. Here are a few acids we use consistently in our routine.
Glycolic Acid. This is one of the most popular alpha-hydroxy-acids used in skin care. It's super effective at getting deep down in your skin. The benefits are nearly endless for this acid.
Exfoliates
Reduces fine lines
Prevents acne
Fades dark spots
Increases skin thickness
Evens skin tone and texture
One thing to be aware of with this acid is increased sun sensitivity. The use of glycolic acid can make you more sensitive to the sunlight. Be sure to use sunscreen to prevent extra sun damage.
We're big fans of the Drunk Elephant Glycolic Night Serum. We love the texture of this serum. We've seen a huge difference in our skin texture since using this product. Though this is on the higher end, it lasts a long time. We also love the InstaNatural Glycolic Acid Cream. It's another great way to apply this acid.
Hyaluronic Acid. This is the holy grail of hydration. Hyaluronic acid can hold up to 1000 times its own weight in water molecules. It acts like a sponge by attracting moisture to boost hydration and leave you with plumped skin. You always want to follow with a moisturizer to "lock-in" everything. Even though it's called an acid, it doesn't exfoliate your skin like glycolic acid. It actually does the complete opposite. This is one acid you need to have in your routine.
We love the hyaluronic acid by The Ordinary. It's SUPER inexpensive and very effective. That's why we love this brand. It just proves the point we are always trying to make — you don't always have to spend a ton of money for quality skin care products.
Alpha Lipoic Acid. This type of acid is an amazing antioxidant. It can improve skin texture, tone, and appearance. Its anti-inflammatory effects also help reduce visible redness and blotchiness. This acid can also help shrink the look of pores, leaving you with a radiant glow. Just like the hyaluronic acid, we like to pick up this acid from The Ordinary. It's a solid choice and you can't beat the price.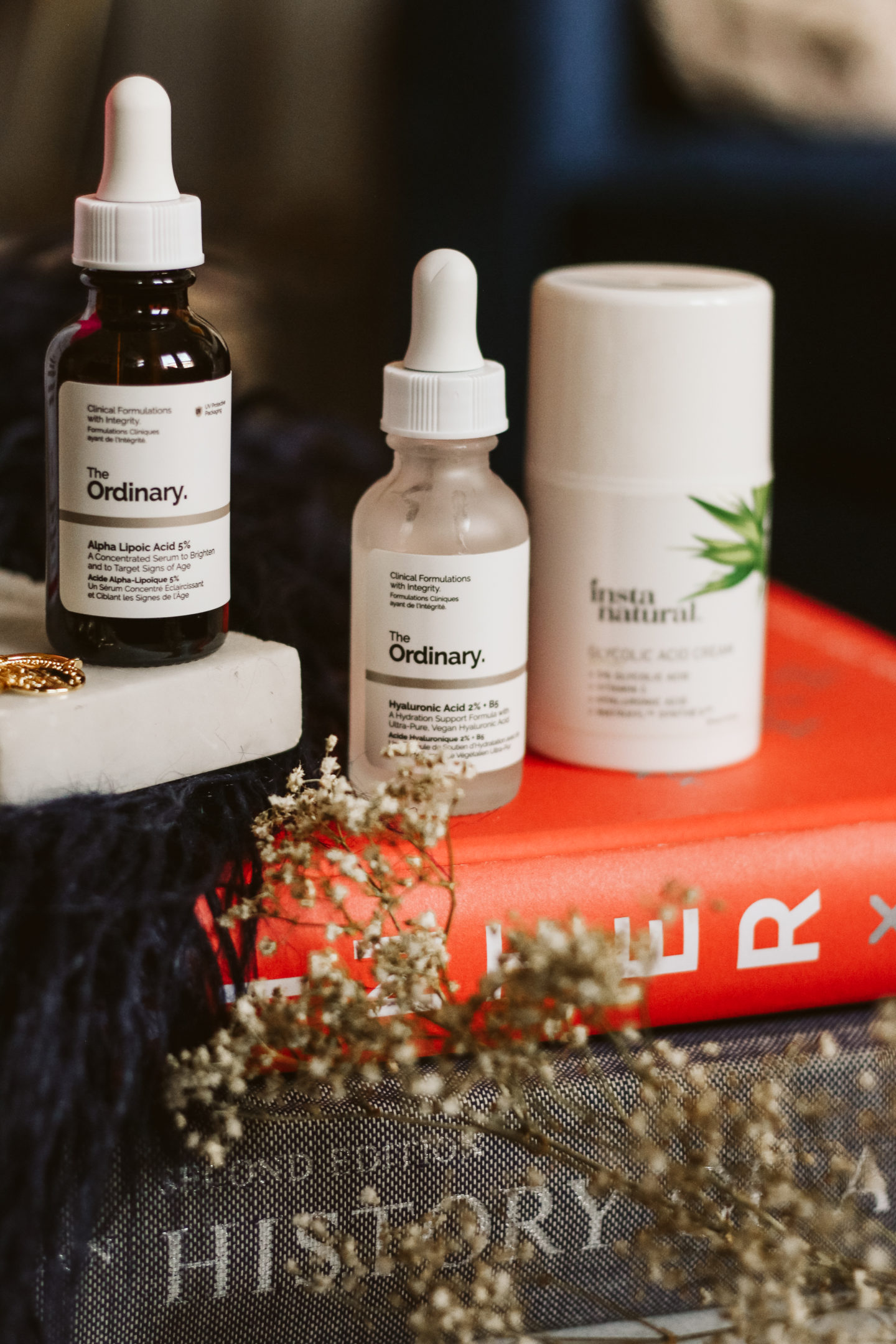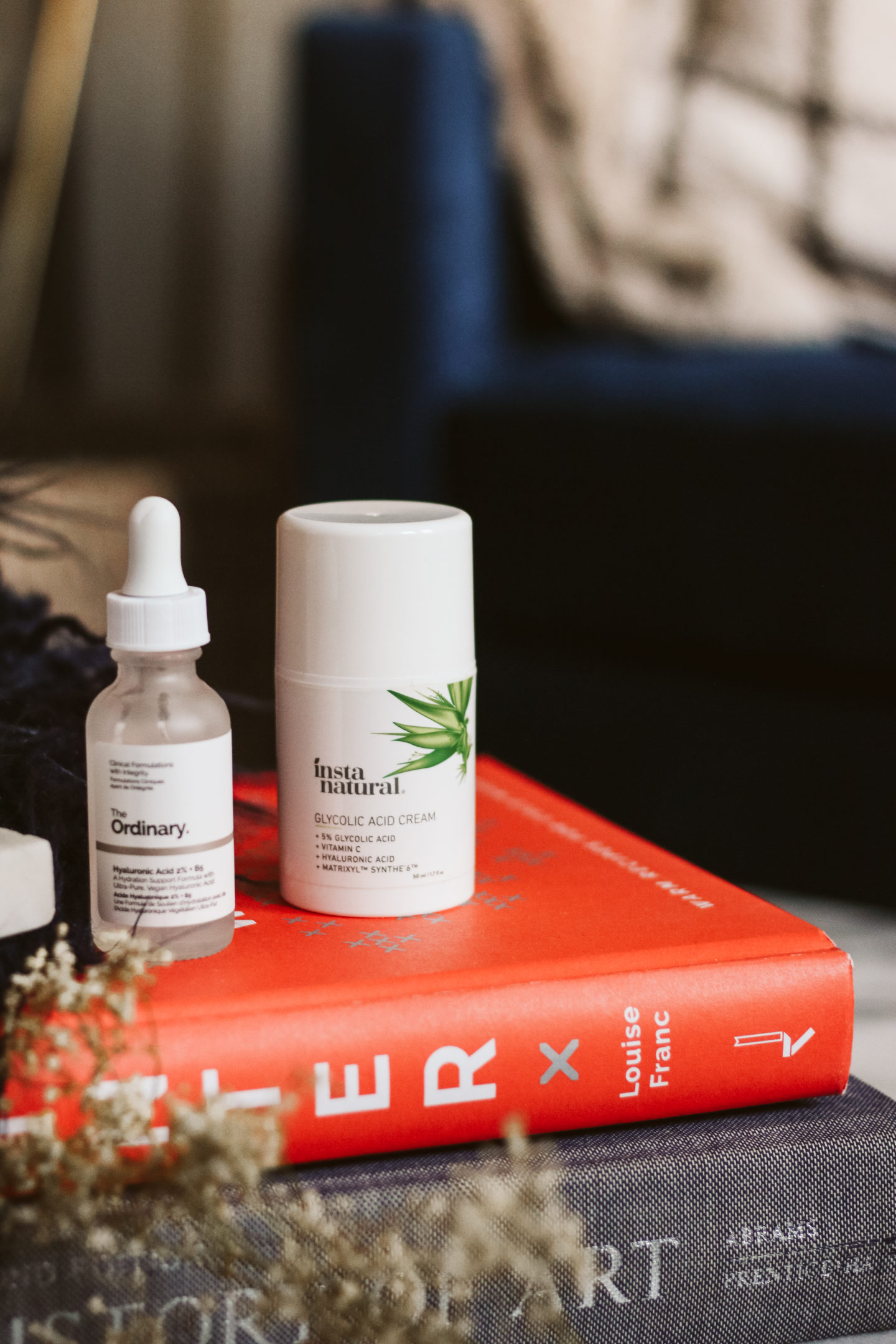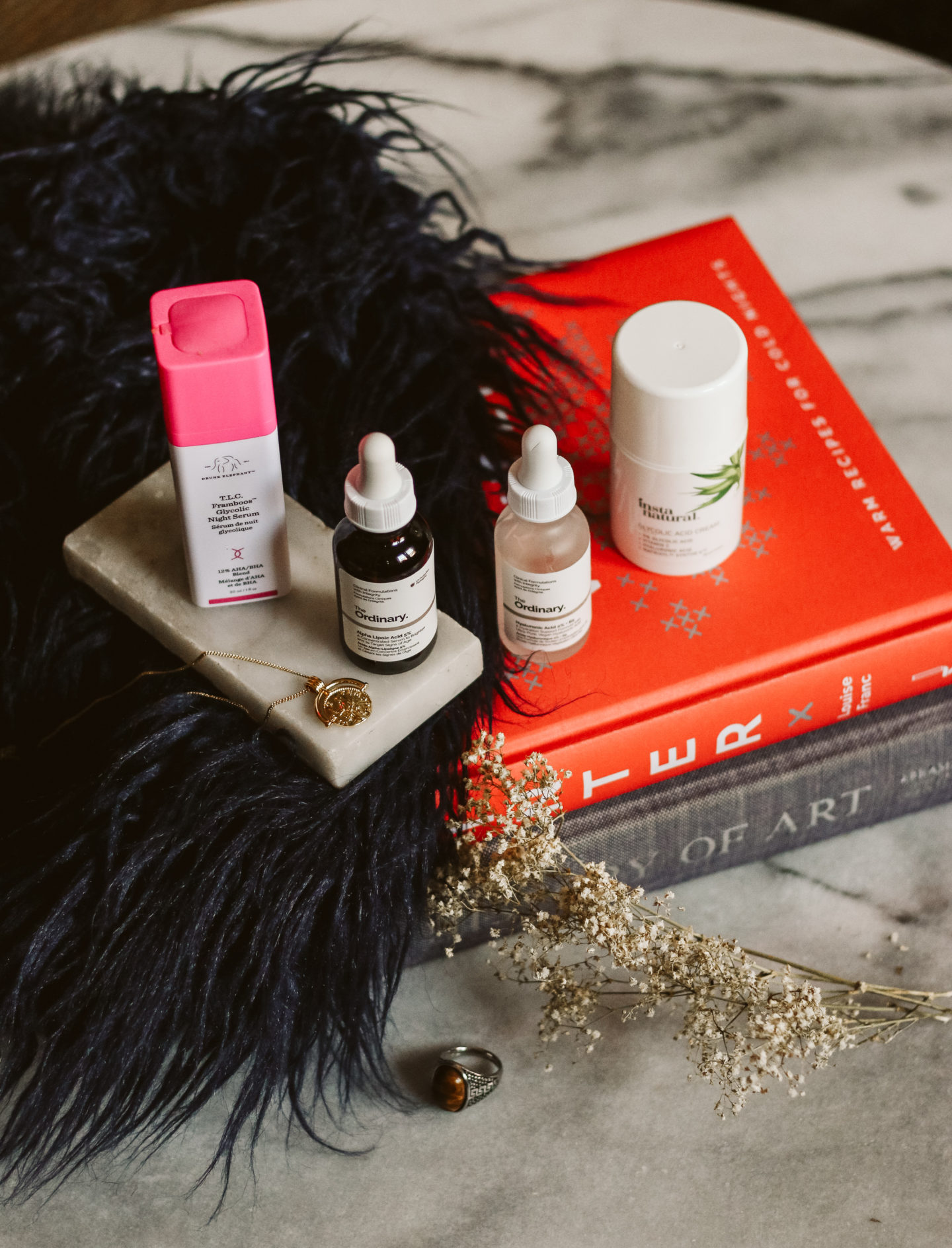 These are just a few of the acids we use on a regular basis. The benefits are nearly endless. It's just as much of an essential as every other product we use. We highly suggest adding acids to your skin care routine. No matter what skin concern you might have, there is an acid out there for you. Until next time…
---
SHOP THIS POST