We love hosting dinner parties. It's a chance to make something delicious, invite over some friends and spend some quality time together. Who doesn't want that?? It doesn't have to be a stressful experience. We know the thought of hosting can be a bit daunting. We get it. But we try to keep it simple. We have a few things we stick to that help ensure we can worry less about the dinner and more about the party.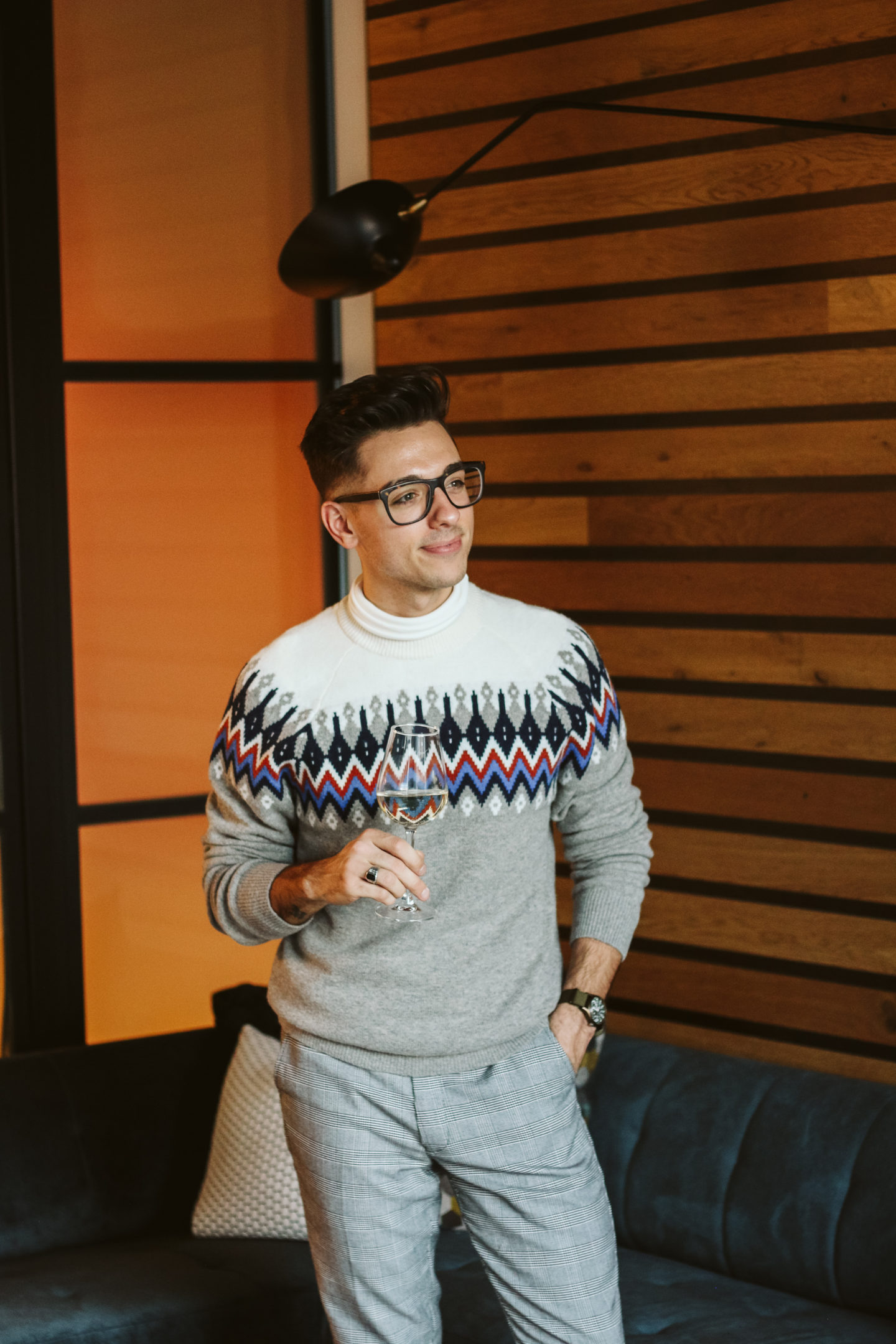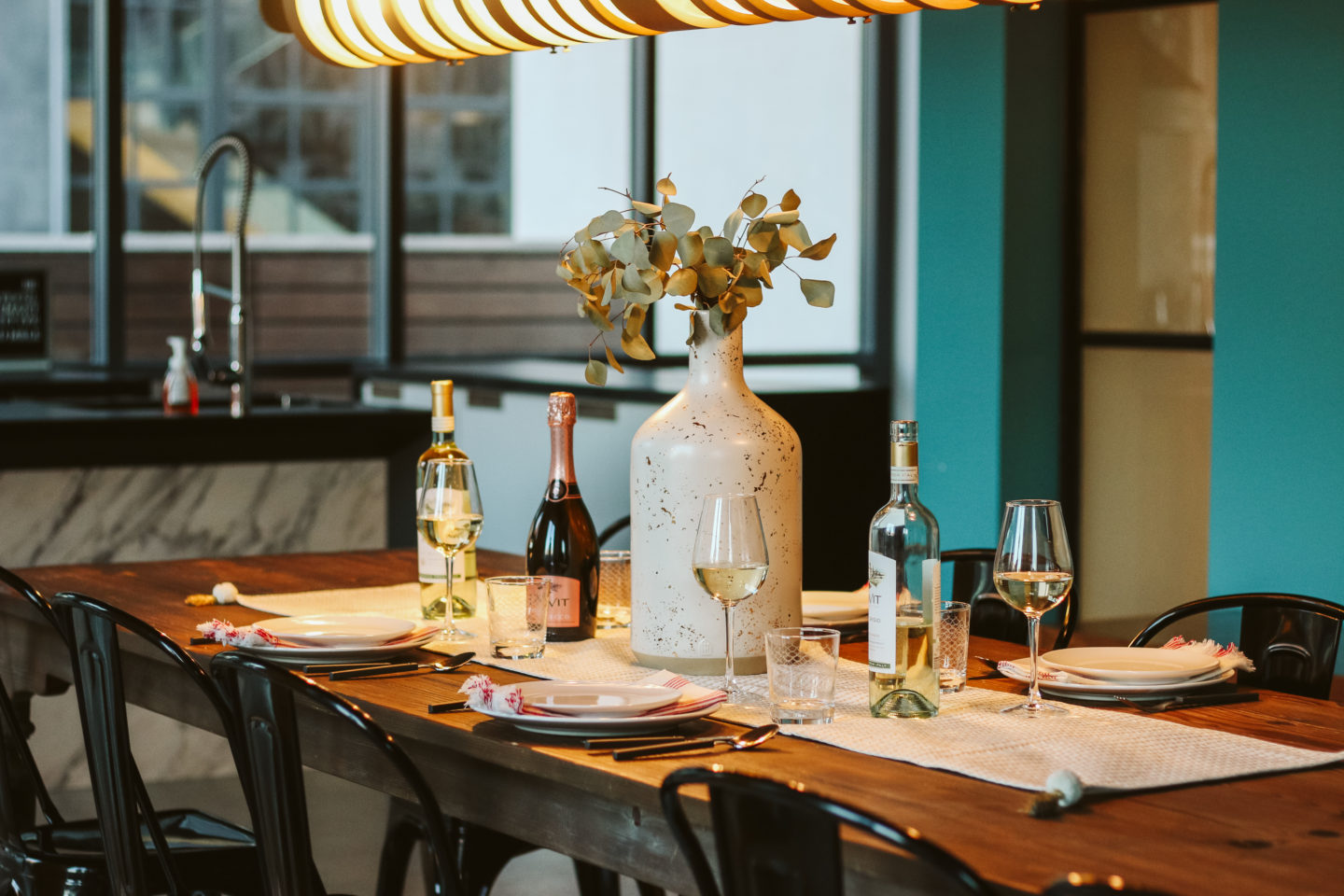 First on the list is the actual list. Who is coming over? We like to keep it small. The more people, the more stress. Seriously, we've been through this situation. We would much rather have more dinner parties than one that stresses us out. No, thanks! We like to stick to 3-5 total people, excluding ourselves. This is very manageable. You won't be overwhelmed by this amount.
For the table, we like to keep it simple and classic. Since this is not just a typical dinner, we like to make it special. That means cloth napkins, nice tableware, and beautiful table decor. We like to choose one large centerpiece that still allows everyone to see each other. Most of the time, we go with fresh greenery. It adds warmth to the space. You can also go even more classic and arrange candelabras throughout. For the color scheme, we usually keep it pretty neutral but feel free to mix and match. If you love color, now is your chance to have some fun!
We're all about the experience when it comes to most things. Glassware really does make us feel a certain way. Since this is a special dinner, break out the nice glasses — that's for both water and wine. We might sound a bit dramatic but it really does add to the experience.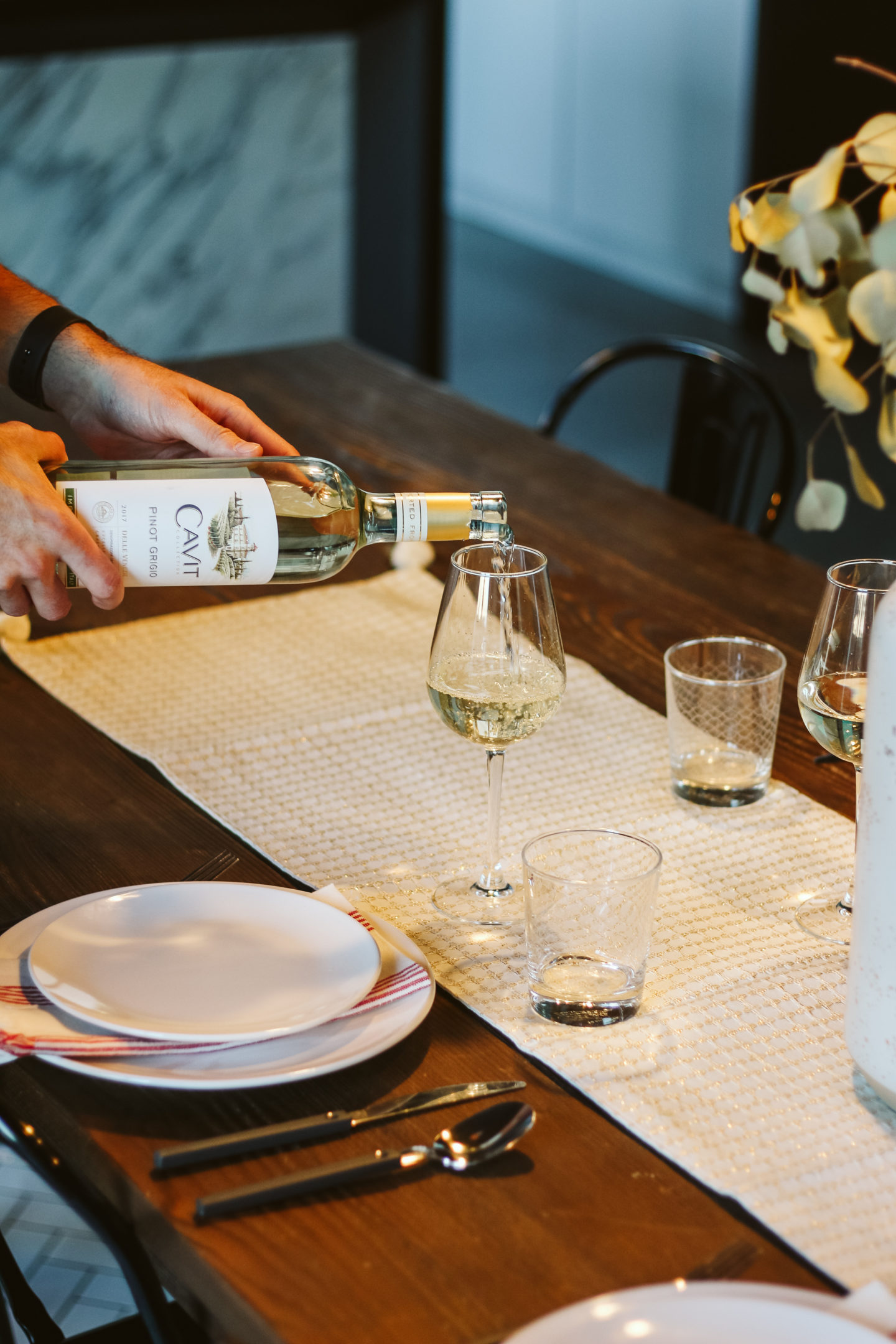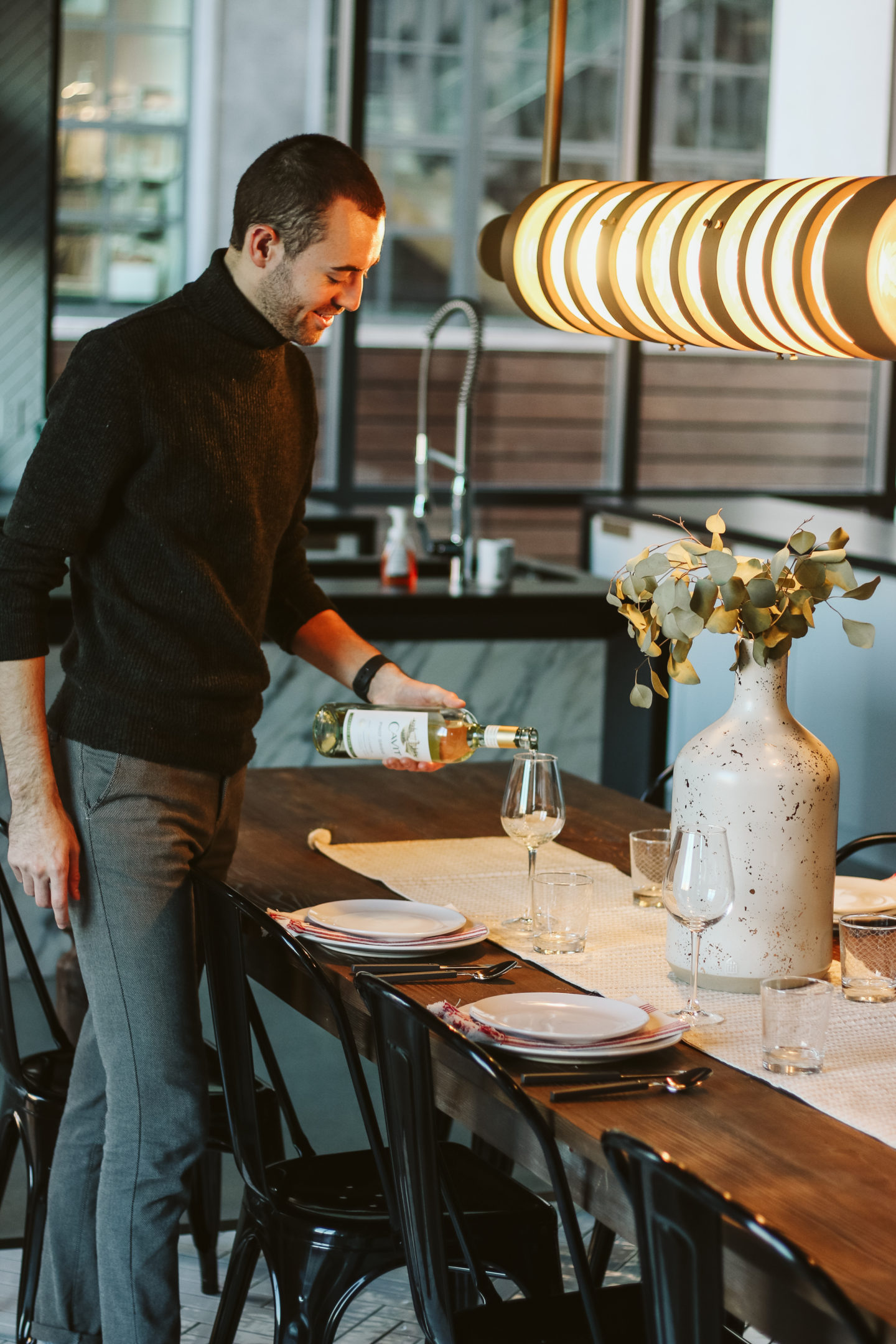 Now it's time to figure out the food situation. There are two pieces to this puzzle — starters and the main meal. Dinner parties are meant to be casual and relaxed. You want to be able to actually enjoy the company before getting straight to dinner. We hate rushing things. But in order for that to work, you need starters aka appetizers. Nobody wants a hangry guest or host! We like to stick to the basics — cheese, crackers, dips, and veggies. We create a big cheese board and allow everyone to pick what they want. It makes things simple and stress-free. We also have plenty of wine on hand. For dinner parties, we don't like to stress out over cocktails and specialty drinks. That just means more ingredients and more things to think about. Remember, sometimes less is more. We like to have an assortment of wine and prosecco on hand. Nearly everyone can find something they like. Cavit is one of our go-to wines. You can't go wrong for the price! We especially love the Pinot Grigio. Since we don't eat meat, this pairs well with pretty much any fish dish we whip up.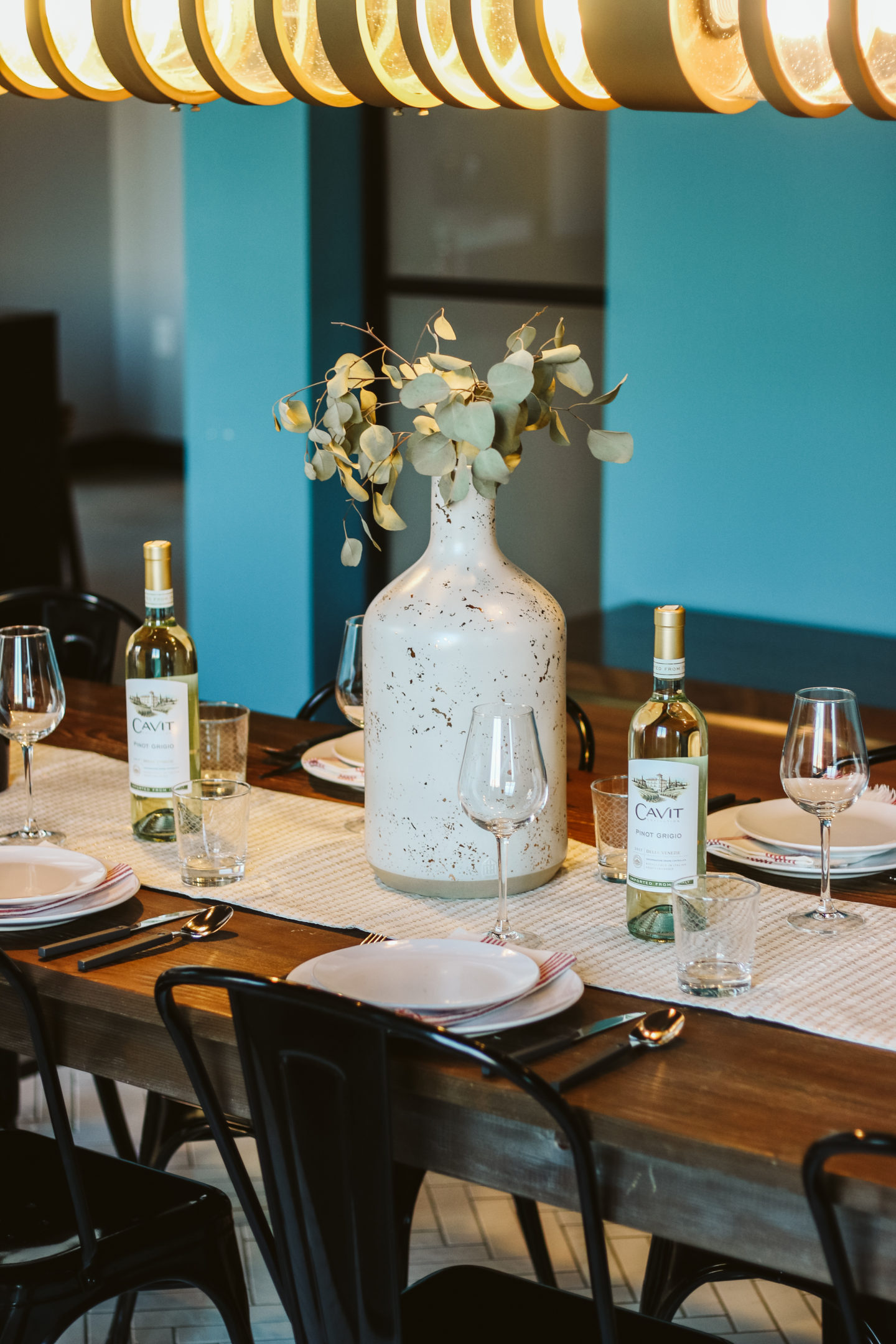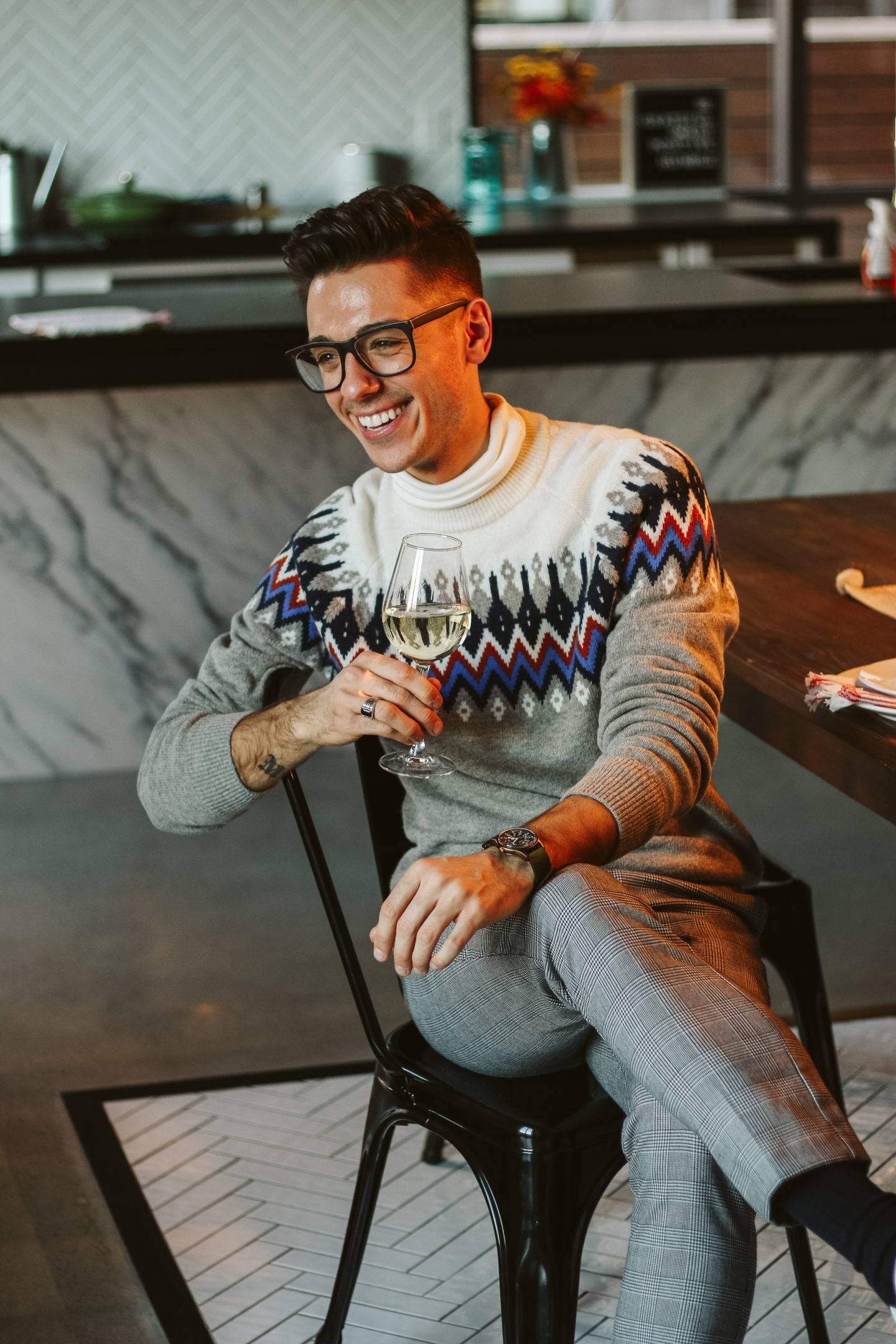 For the main meal, you do have to add a bit more thought. Mainly because you never know what everyone can eat. We like to send out a text to everyone ahead of time to confirm any allergies and food restrictions. Once we figure that part out, it's pretty easy. Don't stress out and tell yourself you need to become a professional chef overnight. Keep it simple. Choose a protein, a few sides, and a big salad. You also can't forget about dessert. We love a good dessert and wine after dinner!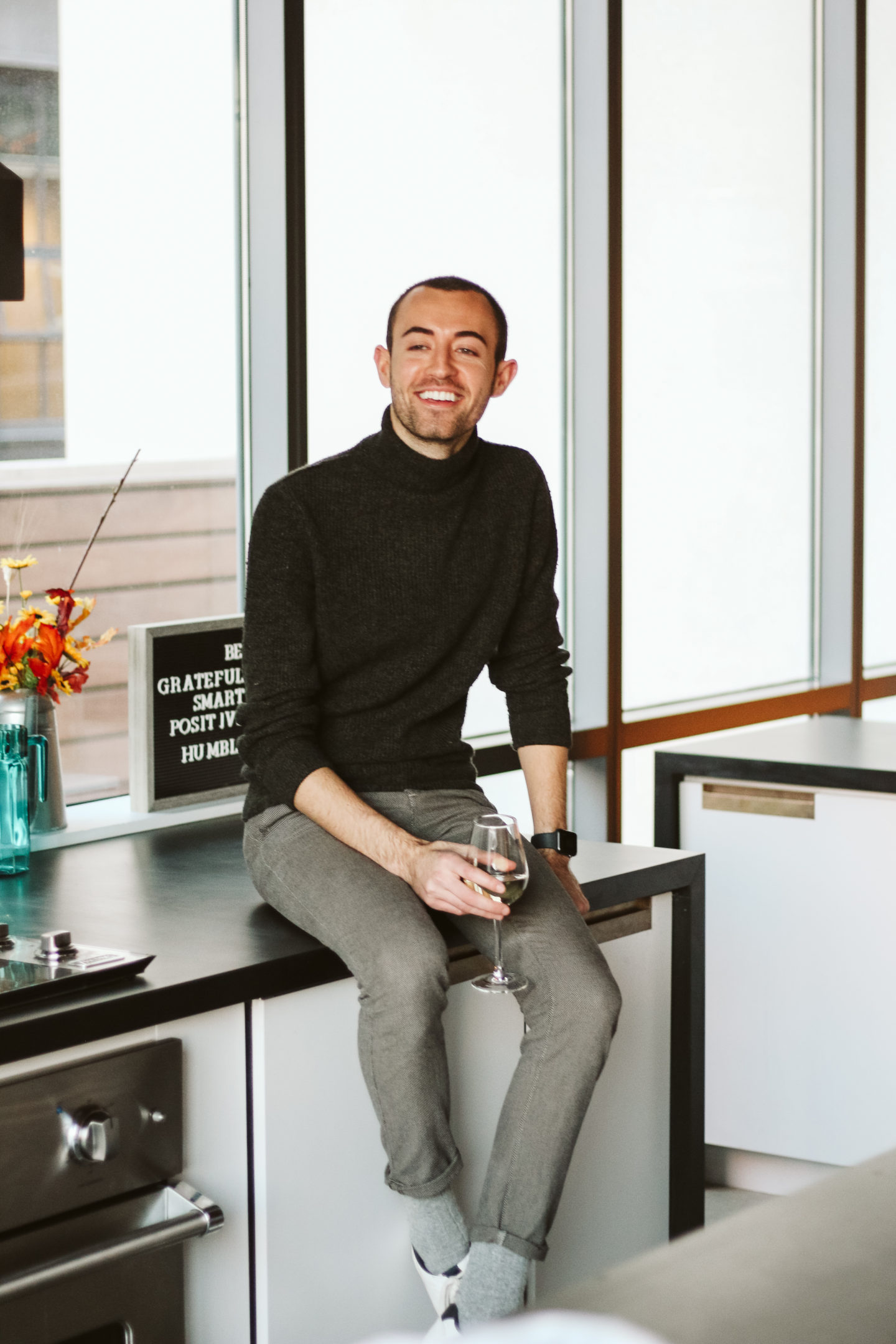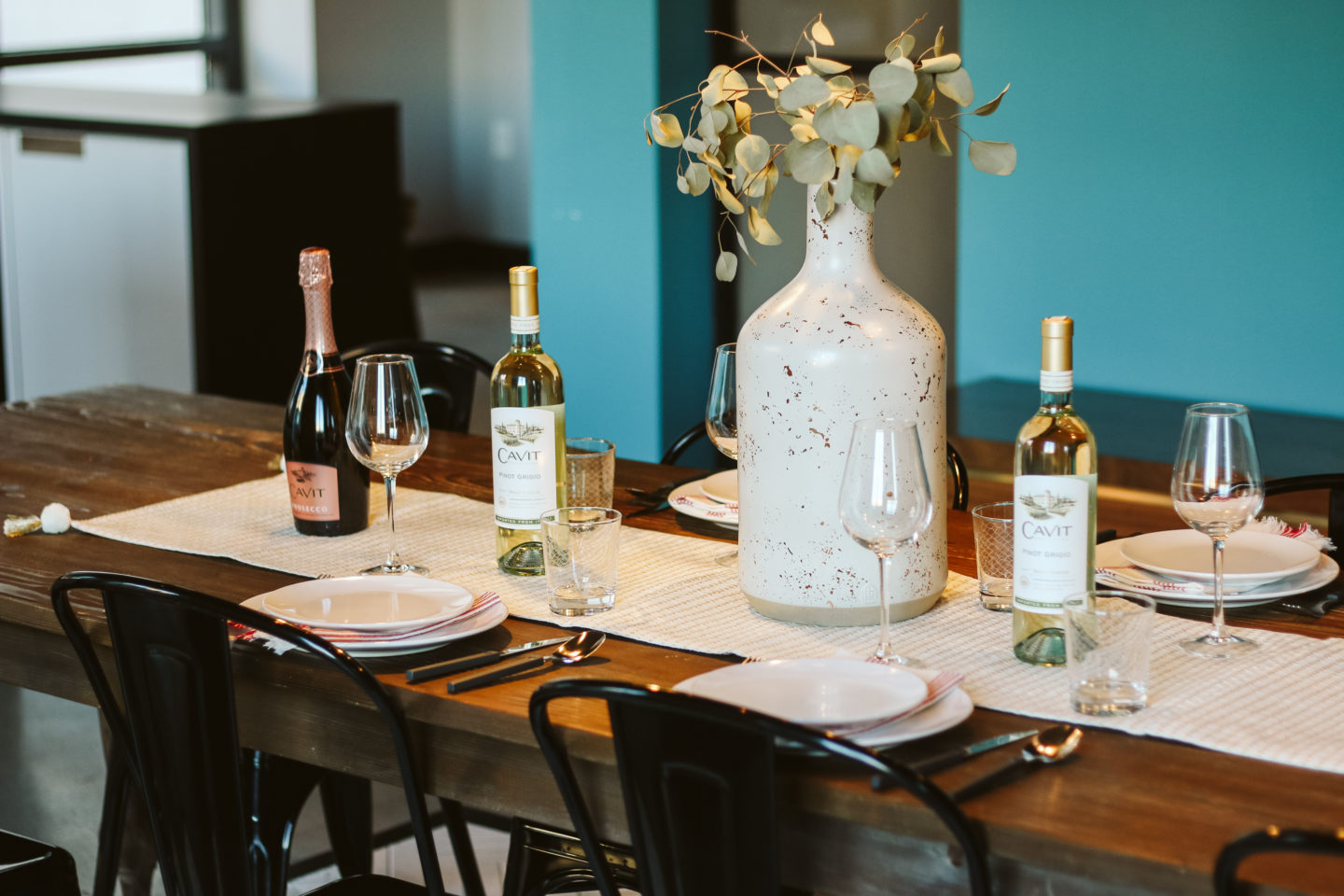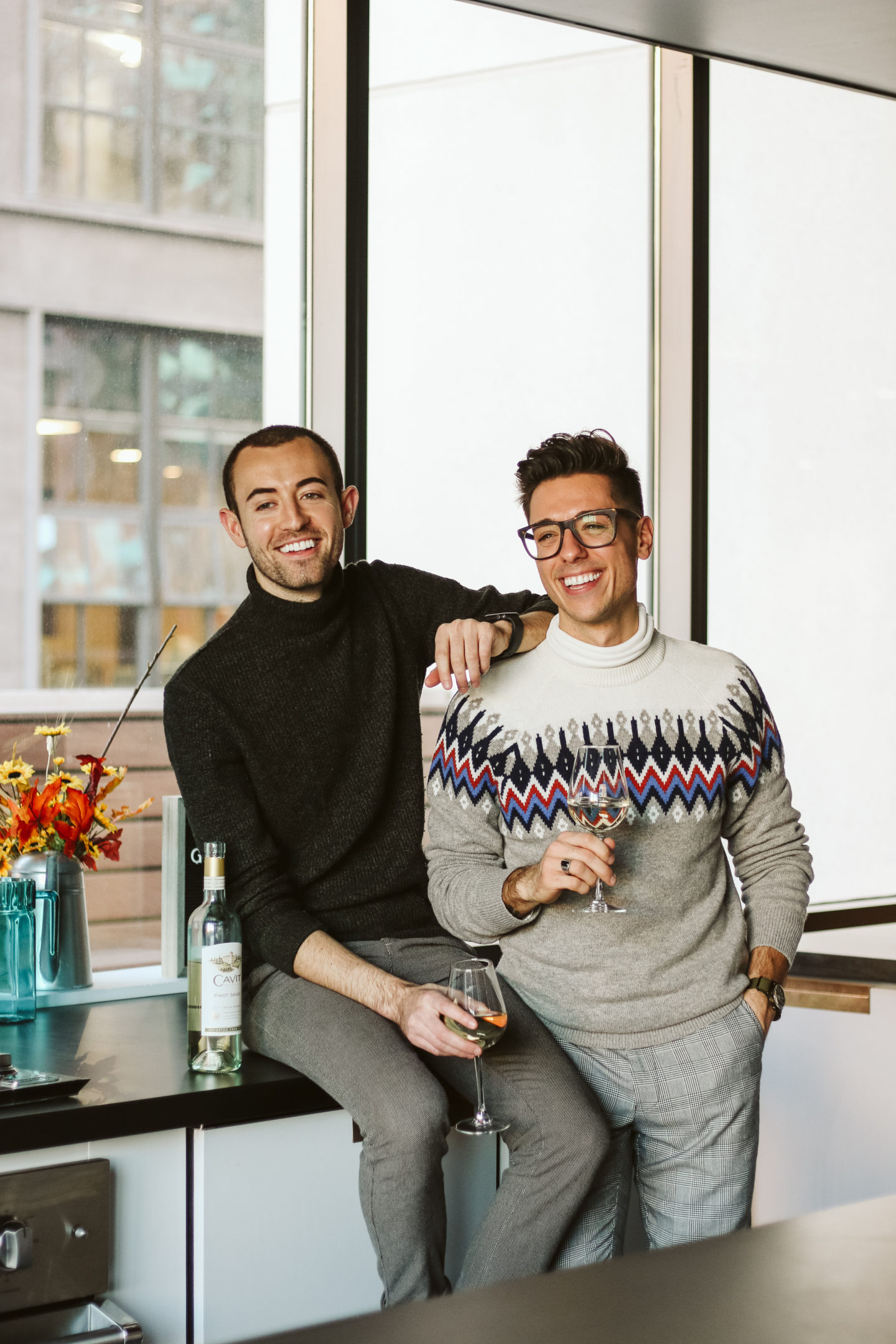 See? It doesn't have to be this stressful event. Though it does take a little bit of effort, you can create a fun atmosphere for your friends. When it comes down to the nitty-gritty, if you have food, drinks, and enough space, you'll be fine! Remember, at the end of the day, it's all about the memories you create. Until next time…
---
IN PARTNERSHIP WITH CAVIT WINES.
AS ALWAYS, ALL OPINIONS AND THOUGHTS ARE OUR OWN. 
THANK YOU TO THE LUDLOW PHILLY FOR ALLOWING US TO SHOOT HERE.