We made the most delicious dinner last night and had to share with you guys. We actually found the recipe on Facebook while sucked into a wormhole of video watching. It's the perfect dish for spring and summer! We seriously couldn't stop eating it. Scroll on for the recipe!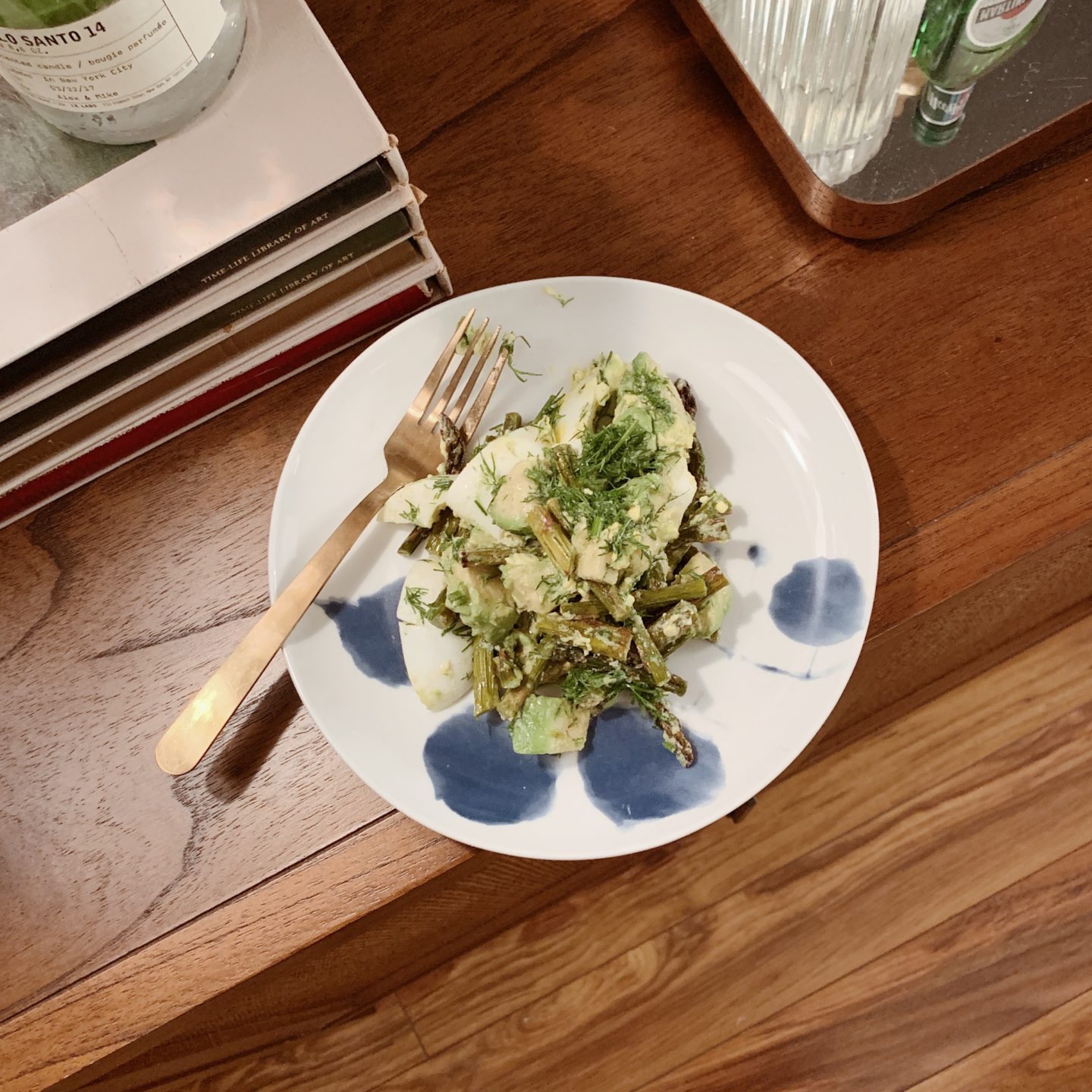 ---
AVOCADO EGG SALAD
INGREDIENTS
1 Bundle of Asparagus
4 Eggs
1/2 Cup of Dill
2 Lemons
Olive Oil (EVOO)
Salt
Pepper
DIRECTIONS
Preheat oven to 425 degrees.
Cut off ends of asparagus and place on a baking sheet. Drizzle with EVOO, salt, and pepper. Roast for 15 minutes. Once the asparagus is cooked, cut into threes.
While the asparagus is cooking, boil 4 eggs. We like our eggs soft in the middle so we boil for 6-7 minutes. Once cooked, cut into 1/4 chunks.
Finely chop the dill.
Roughly dice 2 avocados.
Combine asparagus, avocados, and eggs in a large salad bowl.
For the dressing, juice 2 lemons into a small bowl. Whisk in EVOO. The amount of olive oil depends on your taste. You will need at least 1/4 cup. Add salt and pepper.
Add dressing to ingredients and toss.
---