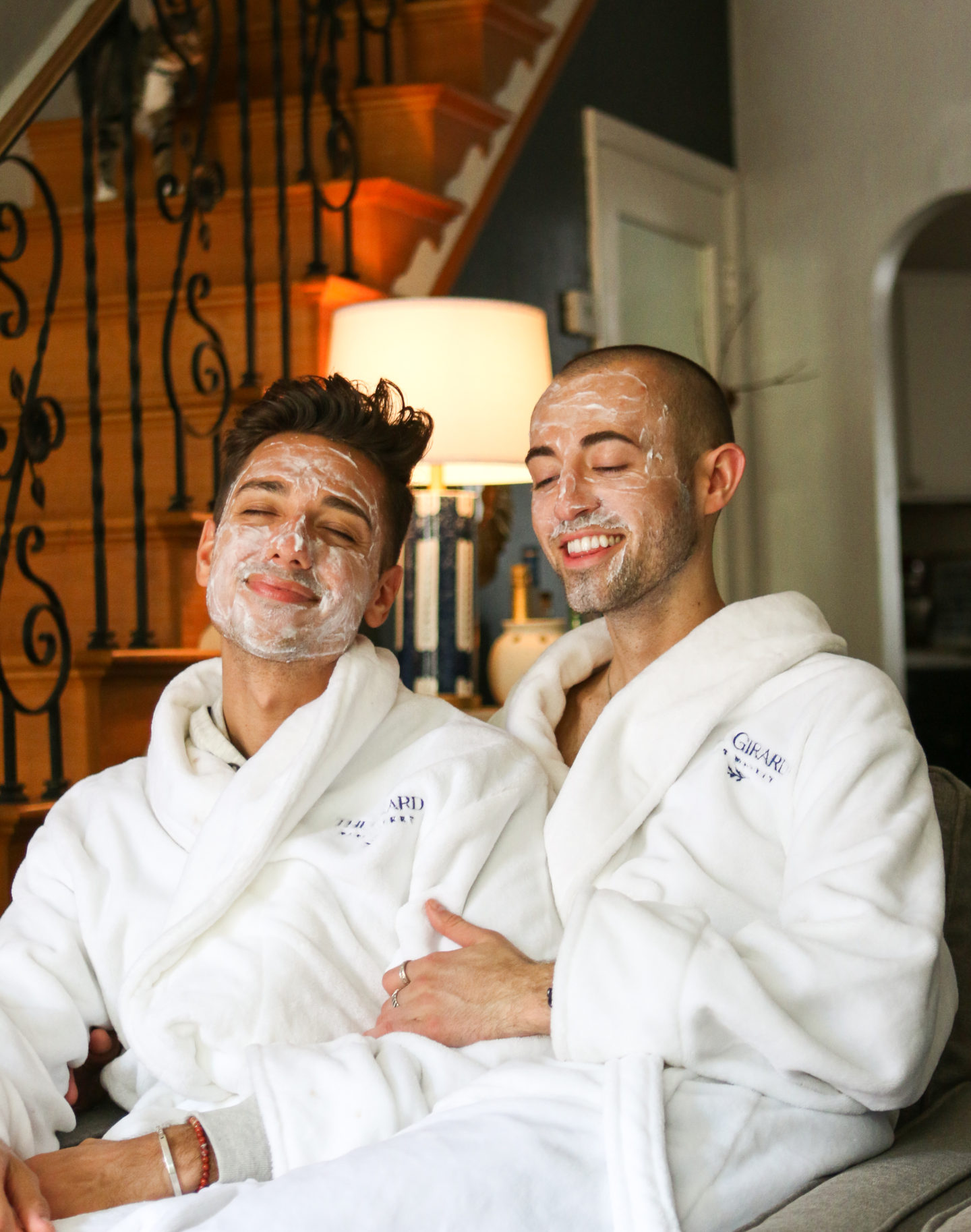 It's a new week and another edition of #MaskMonday! Hopefully, you all had a fun and relaxing weekend. By the time you are reading this post, we'll have finally watched the premiere of Game of Thrones! Are you guys freaking out?! Alex can't handle his emotions right now haha. Don't worry, we will be discussing more of this over on Instagram. For now, let's get back to this week's mask review. If you don't already know, Elf Cosmetics came out with a skin care line. All of the products are super affordable and received a lot of hype. We decided it was time to try out some of the products — specifically, the Whipped Plumping Mask.
What the package claims
"This fluffy, whipped mask helps to hydrate, smooth, and plump the skin with nourishing ingredients like Cucumber Extract, Sugar Maple Extract, Aloe Vera. The creamy, airy texture glides on and sinks into the skin for a bouncy, plump, radiant complexion" – Elf Cosmetics
It sounds good, right? Let's start with the texture. It's a really smooth formula. We like how creamy and smooth the mask is when applying. It's also super light — which we expected since it's a whipped mask. It's like when you have whipped yogurt compared to the original. You can tell the difference.
As far as the ingredients, it has some really good ones. Cucumber, hyaluronic acid, and aloe vera are a few of the main ingredients. These are all really good at calming, hydrating and plumping your skin. Most of you already know how much we love hyaluronic acid. It's a skin care game changer!
So far everything sounds good. The only problem is we don't actually think it does all of those things. We do notice a bit of a glow and boost in hydration after each use, but not a significant plump to our skin. Seeing as how that's the main purpose of this mask, it strikes out for us. We totally understand that you need to consistently use a product to see results. But after using this mask for a few weeks, we expected to see something. Though we do like how soft and hydrated our skin feels after rinsing it off. Since it is super affordable, we don't feel like we wasted any money. Will we be purchasing this again? Most likely no. We just don't think it lives up to the hype.
Now, we really do like the overall brand. We really appreciate that it is cruelty-free and uses a lot of good ingredients. We also love the price point. We always say you don't have to spend a ton of money to get a quality product. The brand has a few other good products, we just don't think this one is worth it.
If you've tried this mask, let us know in the comments below! Until next time…