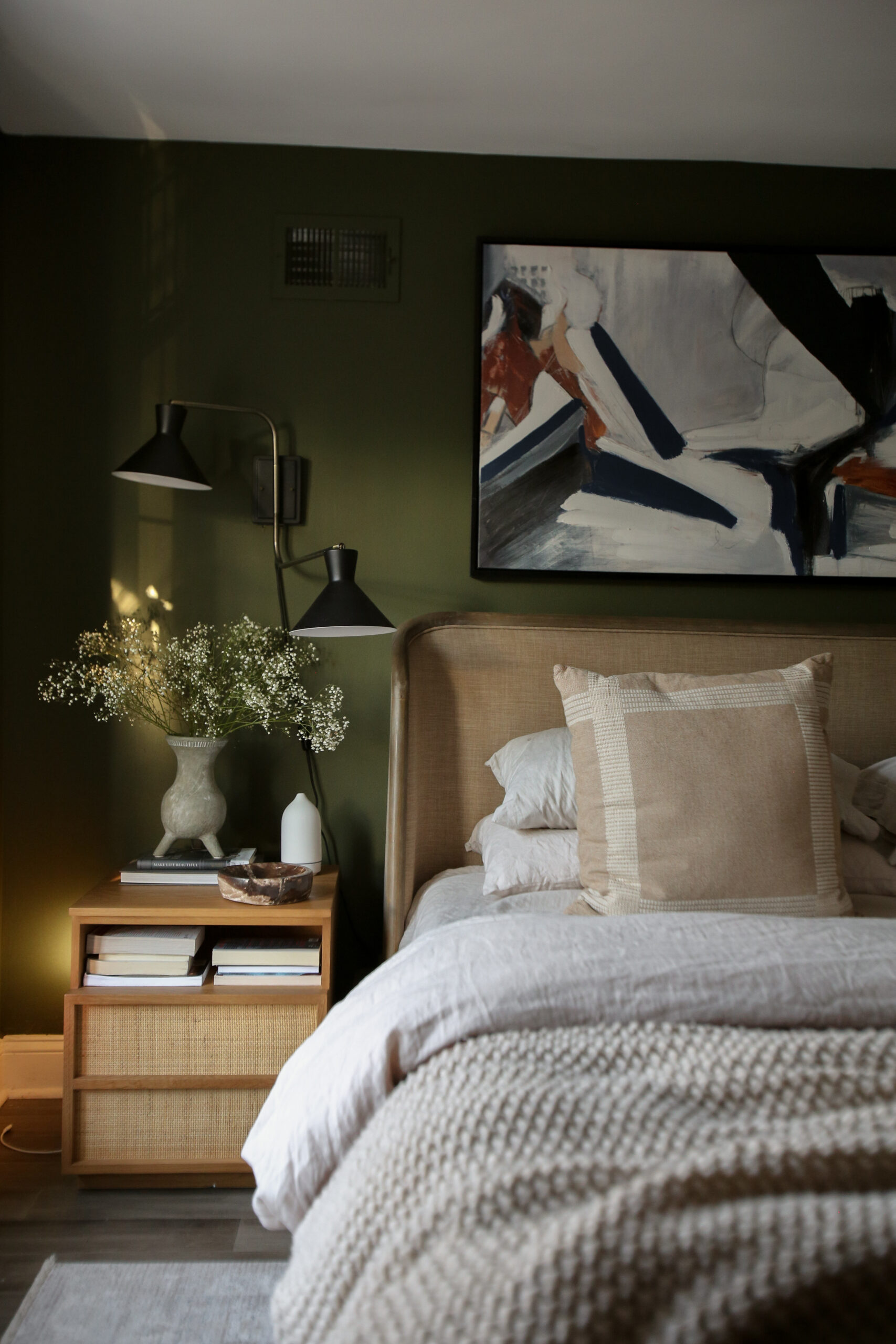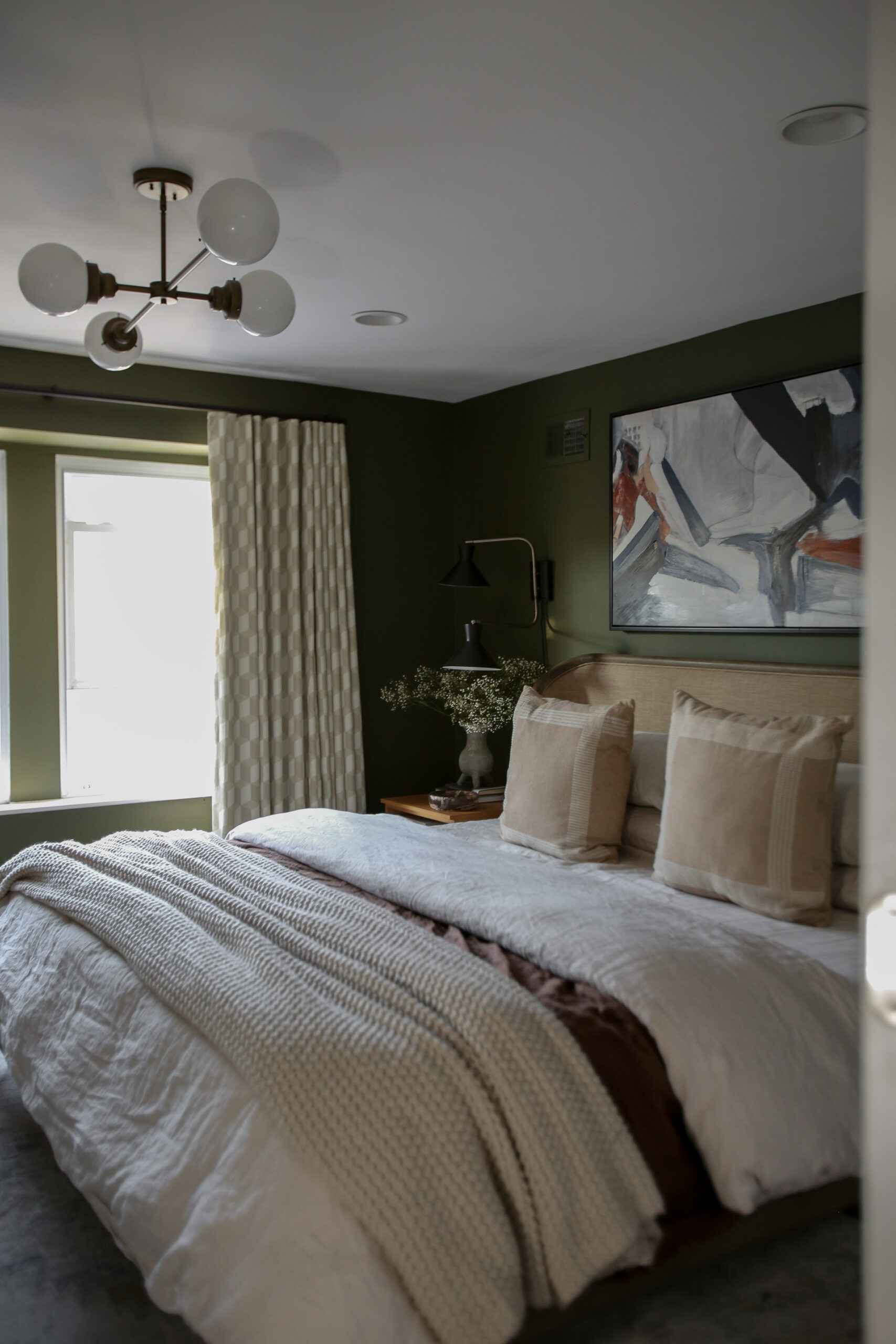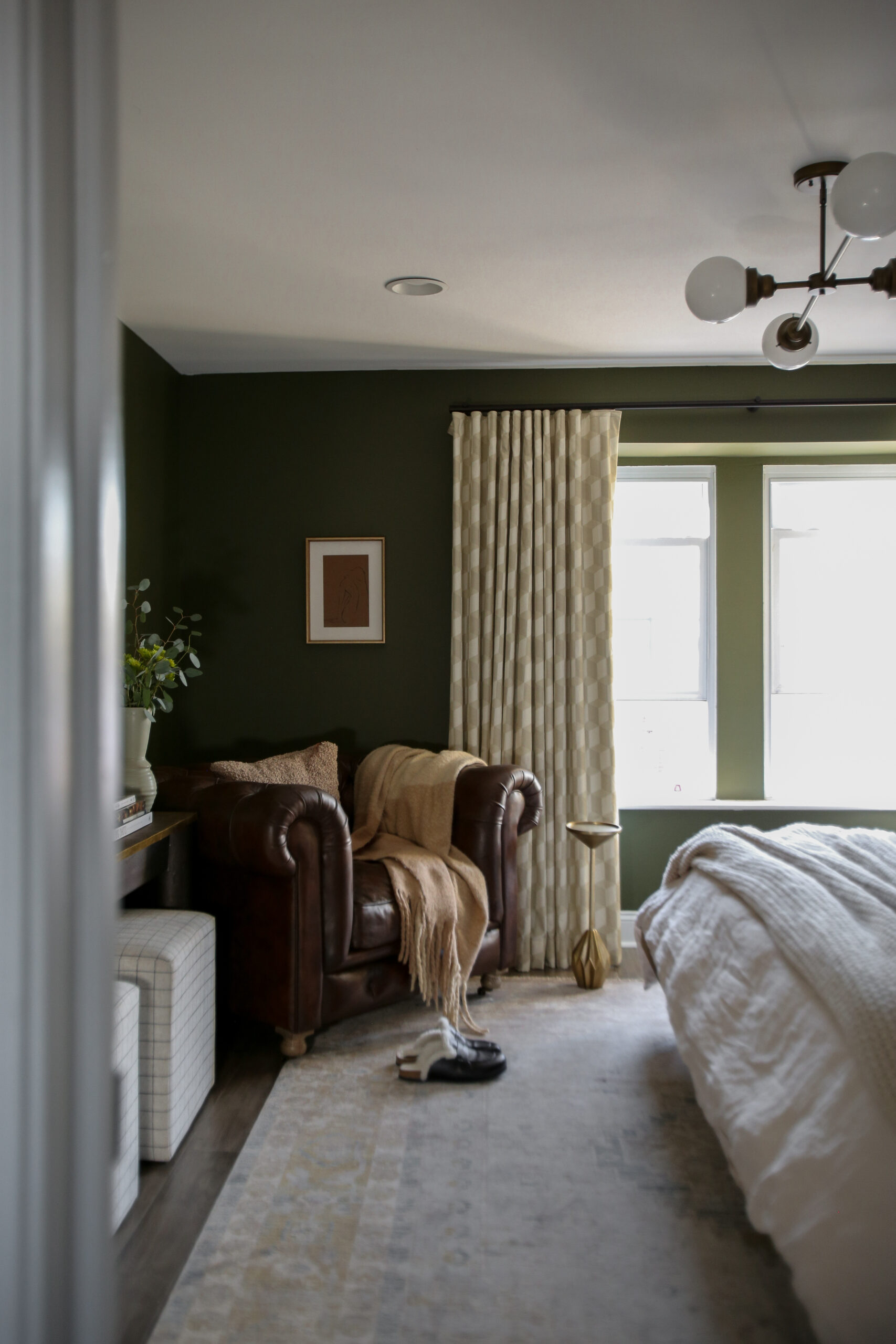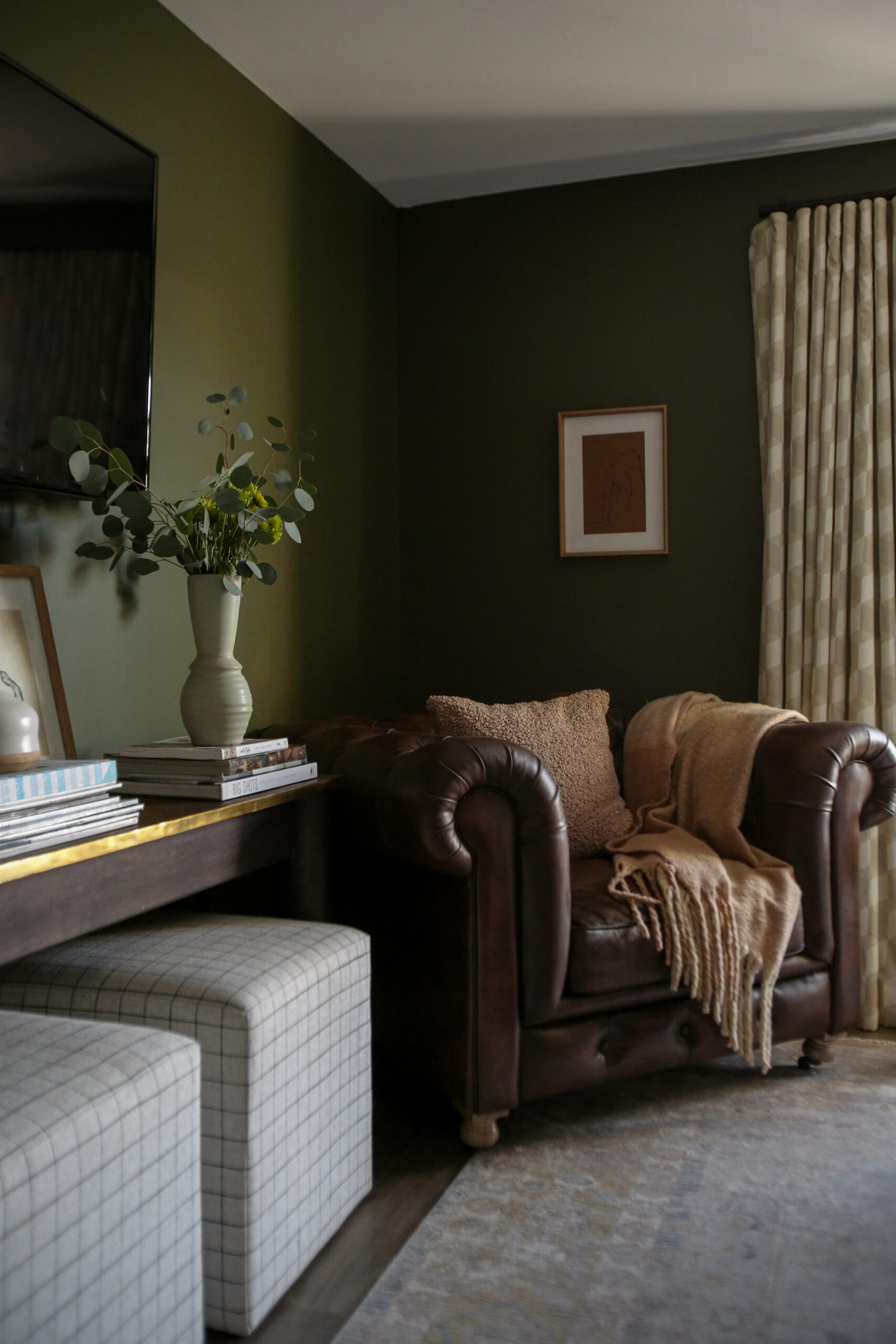 Since moving into our home a little over two years ago, we haven't really done much to our bedroom. We did paint the room a beautiful green color (Russian Olive) but that's it. Painting the room really made a great impact on the space — creating a very cozy, warm, and inviting room. Going into this new year, we wanted a refresh — mainly with the furniture pieces. The pieces we had in our room were quick, inexpensive purchases or taken from our old home. Over the past year, we've really started to hone in on our design style. We've learned a lot about what we like and don't like. It's been like a game — trying things here and there until something sticks. We've learned that we love warm and earthy tones — natural elements with modern touches. Now for our bedroom, we wanted to create an oasis. A cozy space where we could decompress at the end of the day. We partnered up with our friends at Joybird for a bedroom refresh! We hope to inspire you to create a space that will ultimately get you excited to wake up and go to bed each and every single day.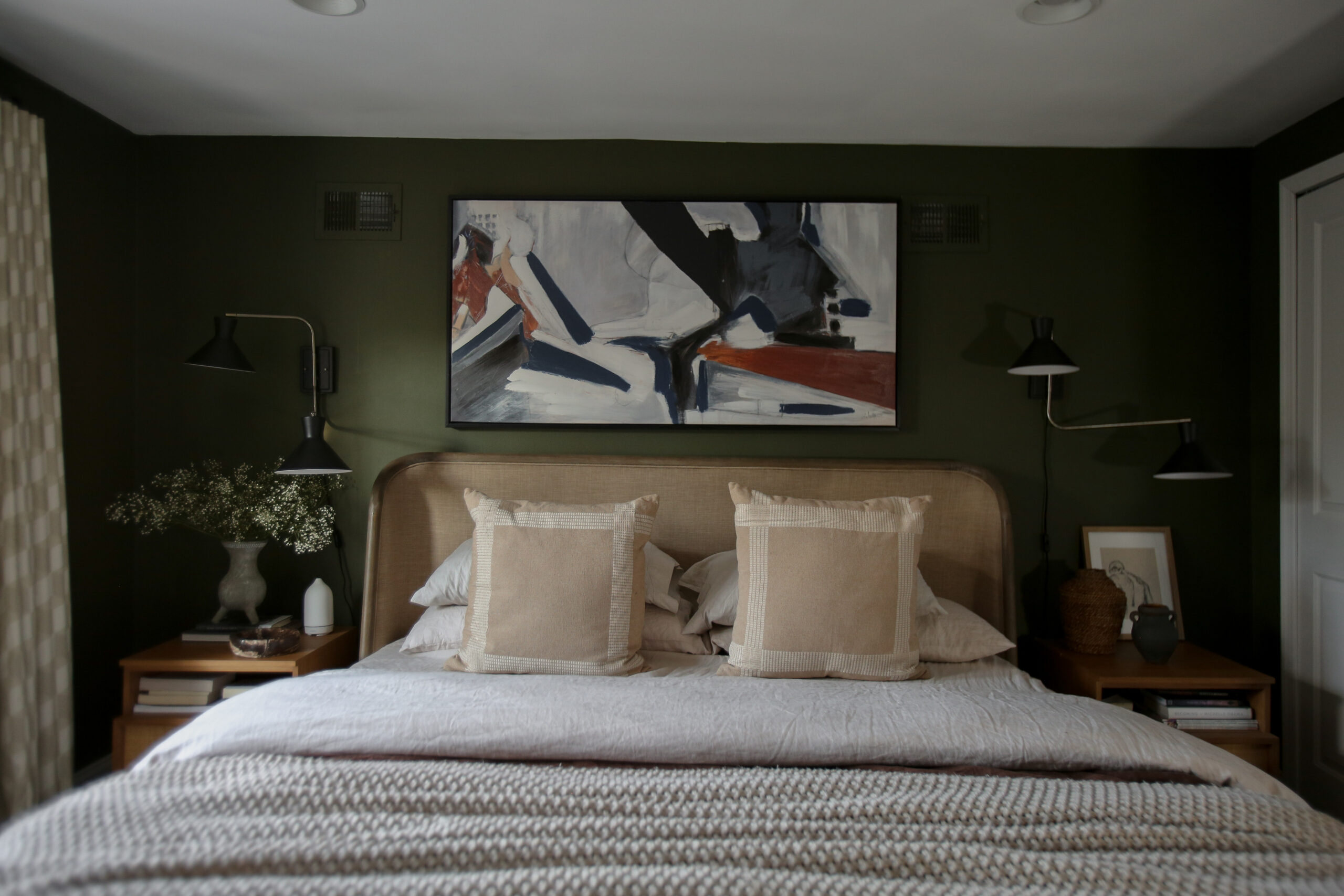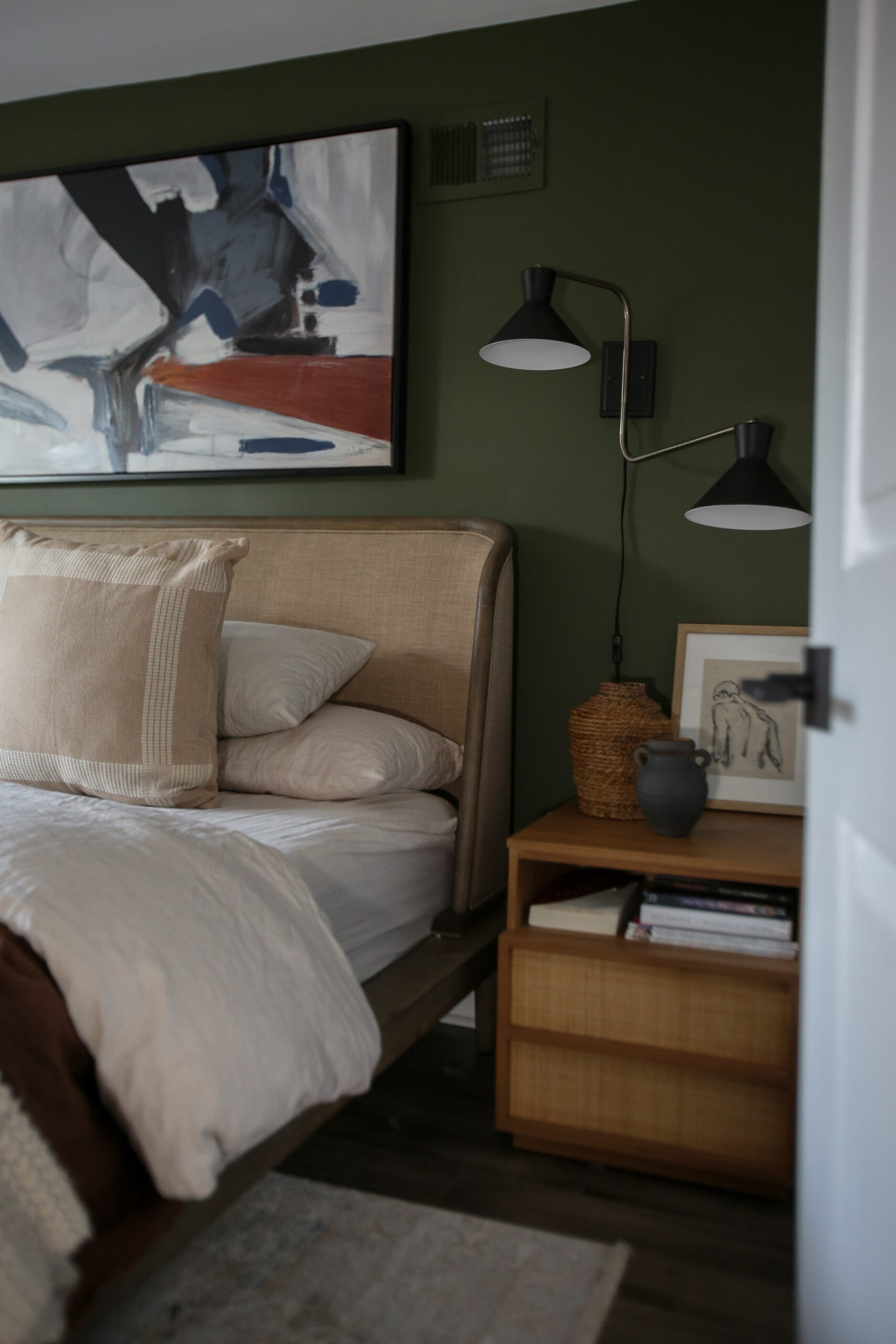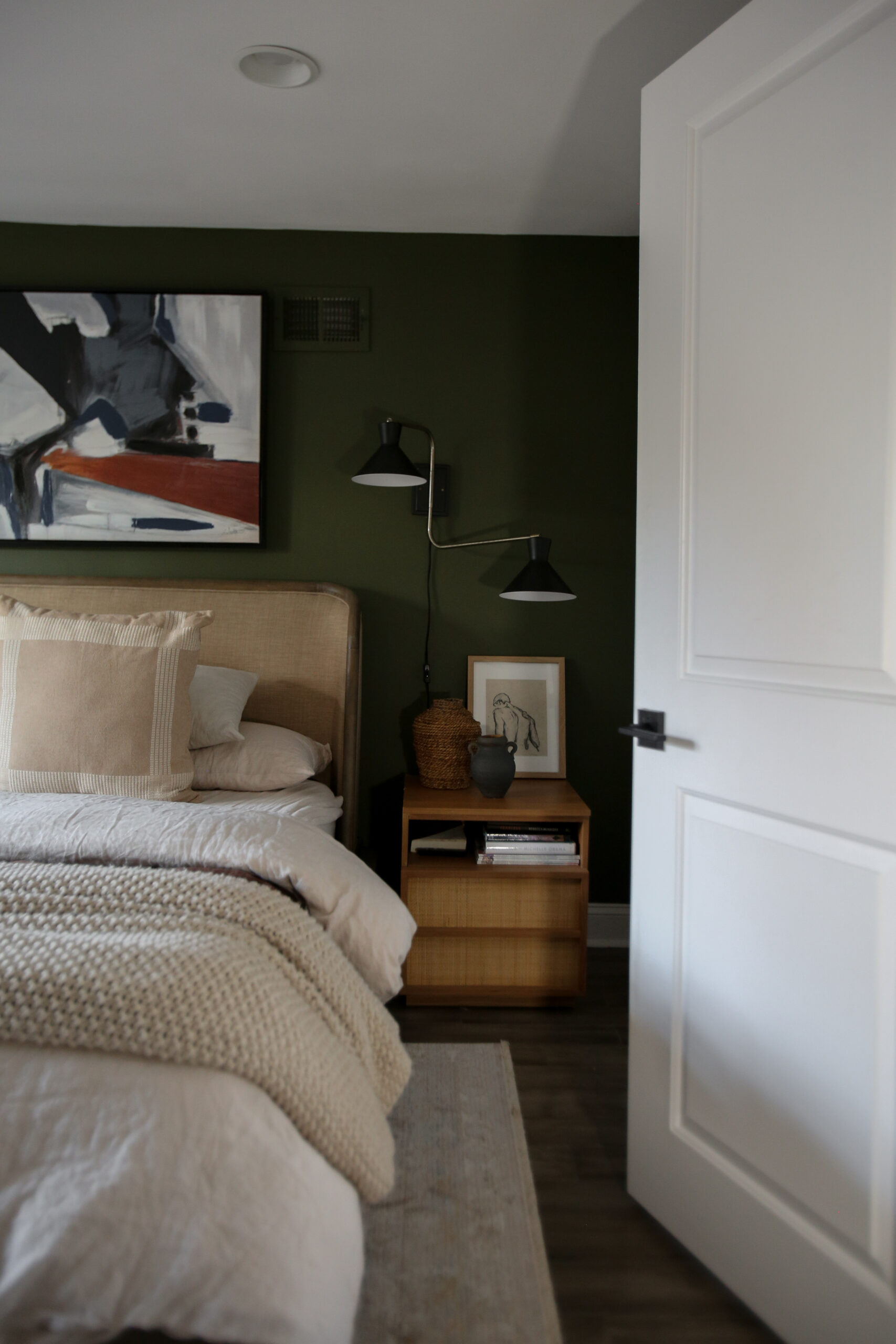 WHAT WE ADDED
We love the tall, shelter style upholstered headboard. It creates such a cozy statement in the room. A combination of wood and linen that will leave you wrapped in comfort! The rounded edges break up the sharp lines in the room. A very warm and earthy piece that grounds the rest of the bedroom.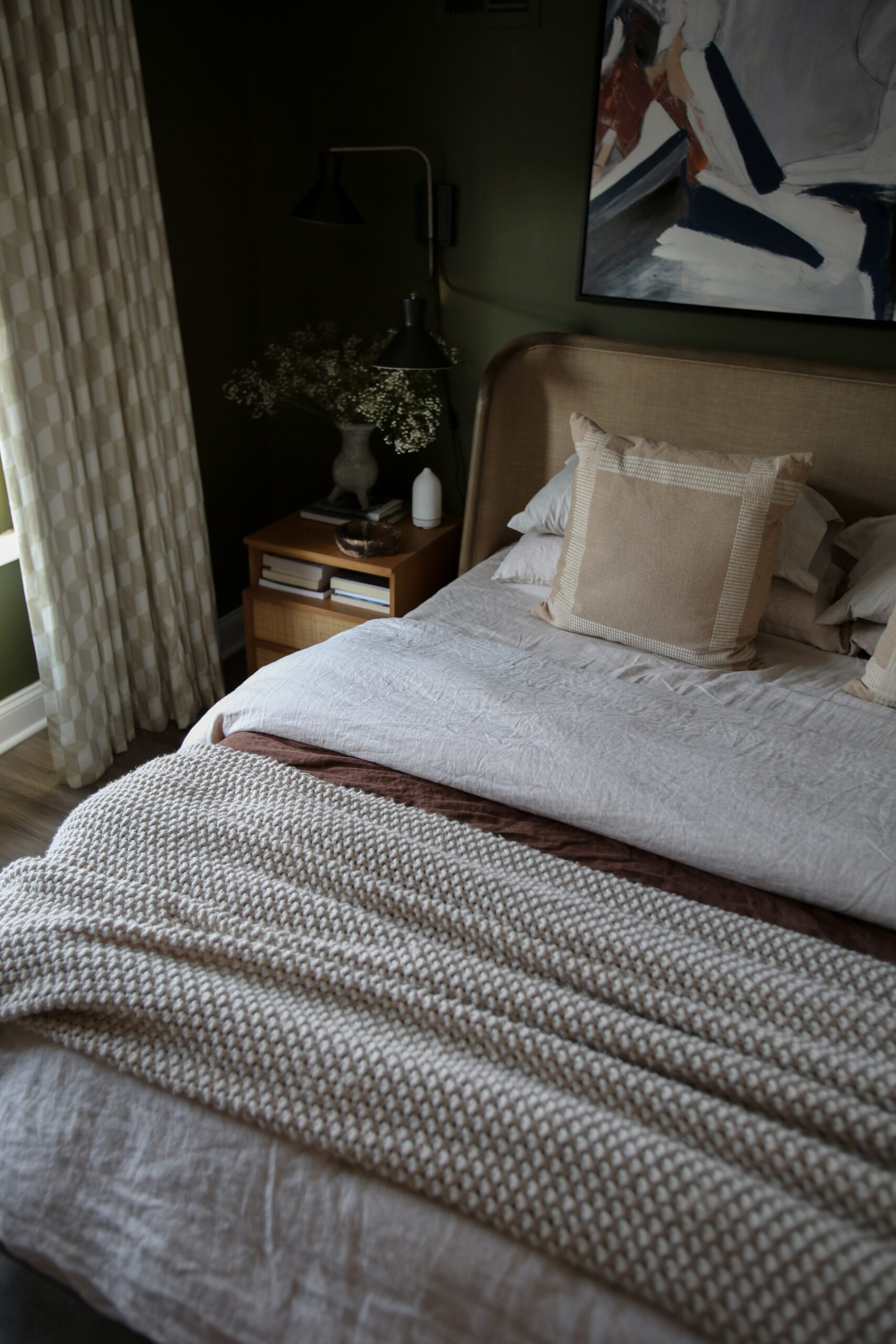 These beautiful night stands made from beech wood with a natural oak finish are a current favorite of ours. The front of the drawer is natural cane that provides a bit of texture. They really are the perfect size for our room. Not too big and not too small. We love styling our night stands so it was imperative to maintain our wall sconces from amazon. This allows us to style the whole table without sacrificing space. Each table features one deep drawer and a single shelf which totally sold us on this piece. The drawer is very deep but gives the illusion of two separate drawers from the front. Simple and beautiful. What do you think?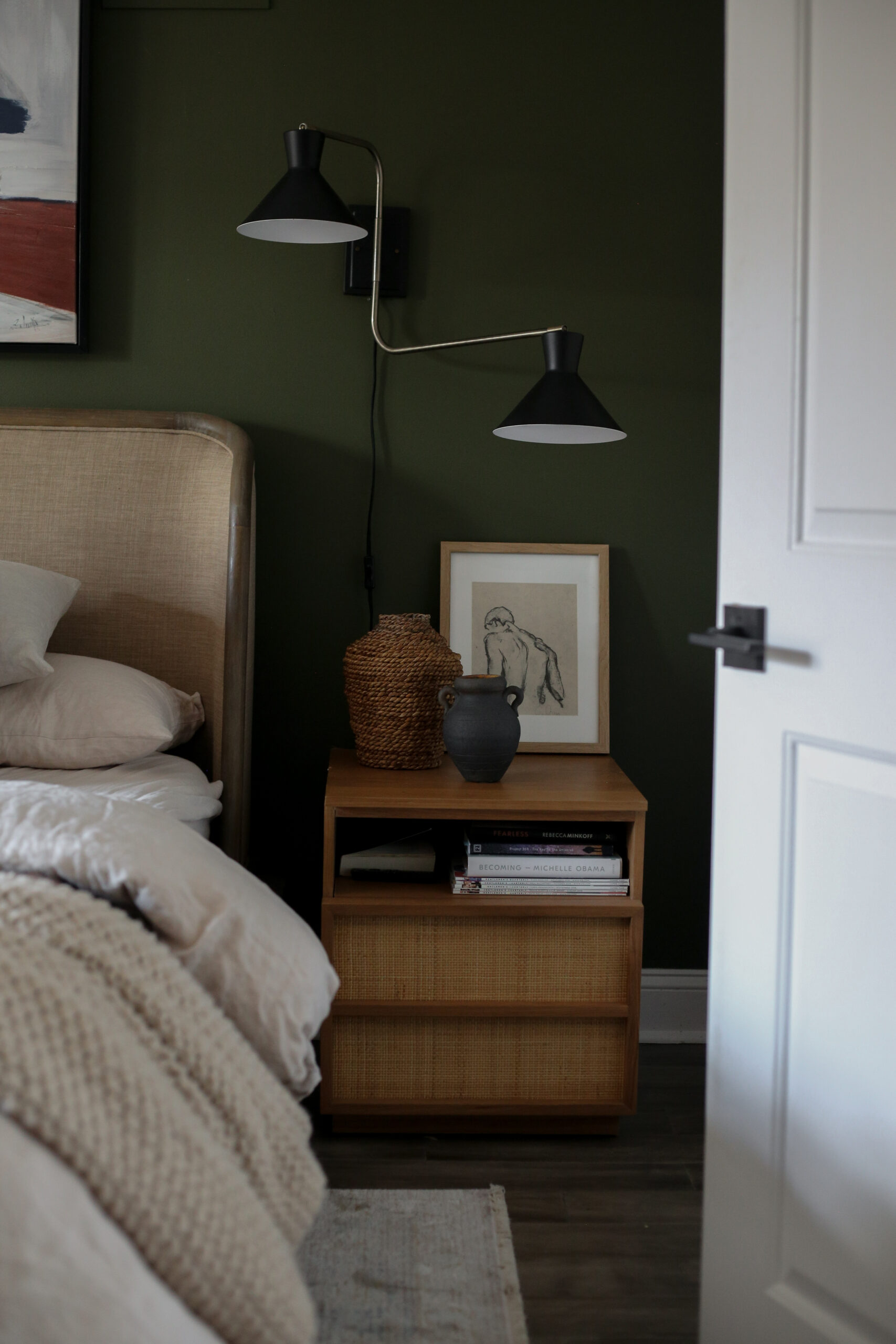 This chair is by far our favorite part of this bedroom refresh. It's very different than something we would normally pick but we're very happy with our decision. The dark leather is incredible and yet again, adds another material to the room. We love adding a variety of materials, shapes and textures to a space. It's the perfect spot to cozy up with a book or mediate in the morning. We have already used it so much! We added this small drink table from West Elm beside the chair where we can rest our glass of wine or Negroni at night.
Let us know which piece is your favorite! Until next time….