The time has finally come. As you guys know, we've been working on our backyard for the past few months. To give you a quick backstory, the backyard used to be a hot mess. Seriously, it was so bad. When we first moved in, we knew the backyard was going to be a big project. We moved into the house towards the end of the year, so we didn't initially do much of anything outside. Winter came and really added to the mess. Once spring rolled around, we wanted to start the project. Though we hit a bit of a snag. The wall and door leading to the outside needed major repairs. The weather had caused so much damage that the entire wall needed to be torn down and rebuilt. Unfortunately, that didn't happen for quite some time. BUT, the work was finally completed and we were able to actually start the backyard project earlier this summer.
BEFORE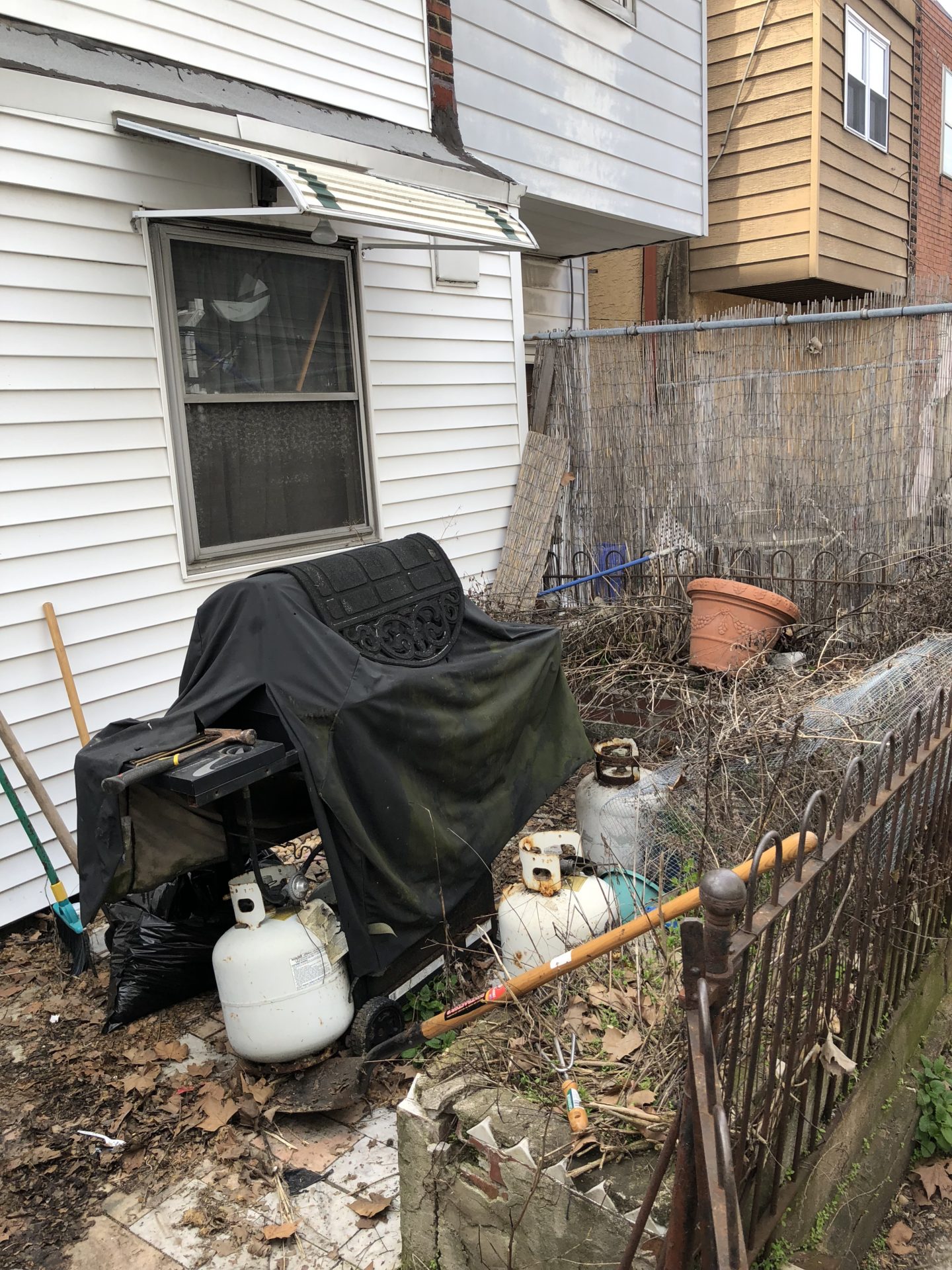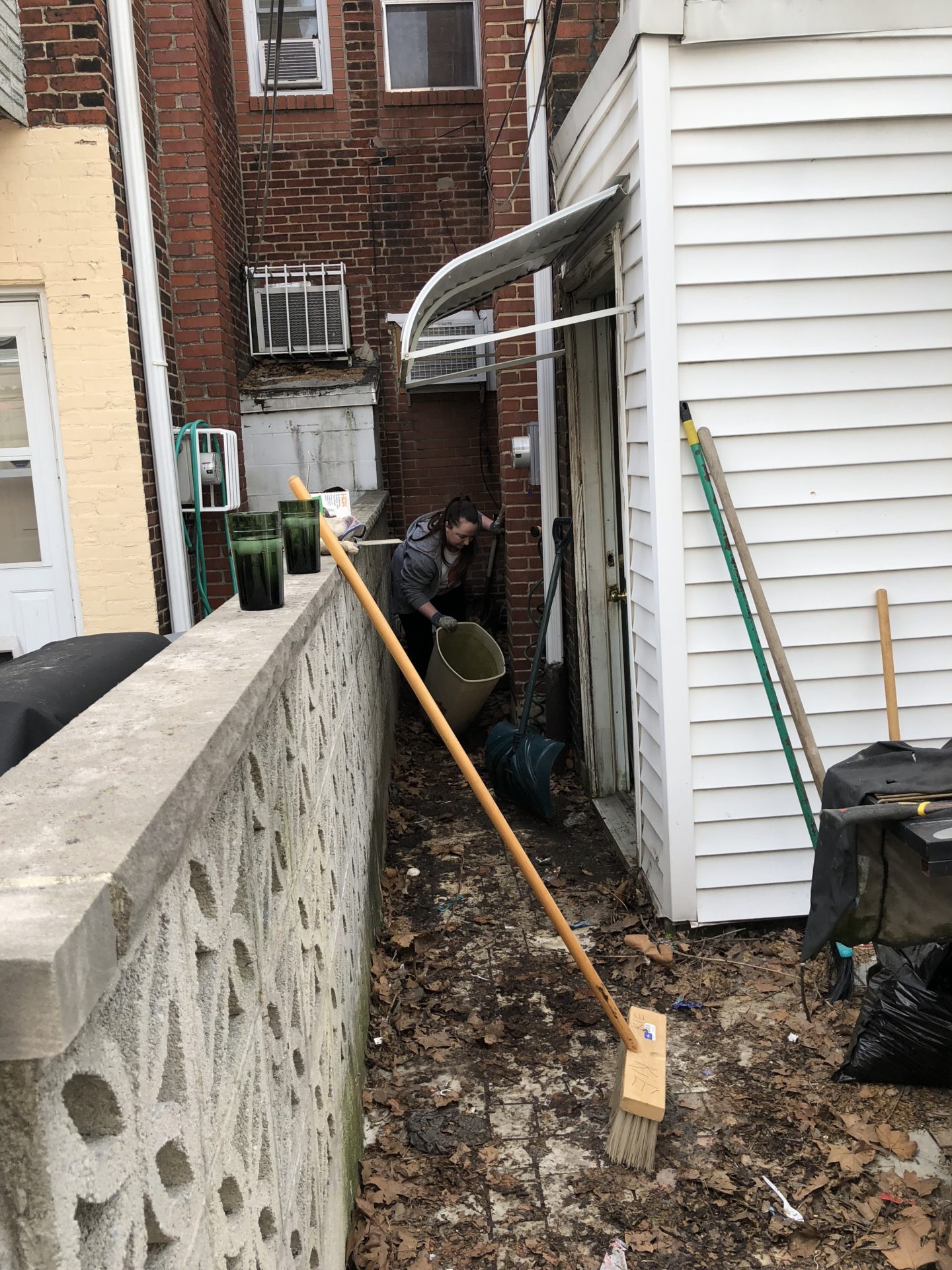 Like we said, we knew it was going to be a big project. The patio was filled with overgrown weeds, an old grill, and even a sink. Lol rough, right?! But we had a vision and tried to look past all of the bad. That made us even more eager to clear out the entire yard. We spent an entire weekend loading up a truck full of trash, weeds, and pretty much everything else. It was a lot of work but the satisfaction of actually seeing a blank space was so worth it.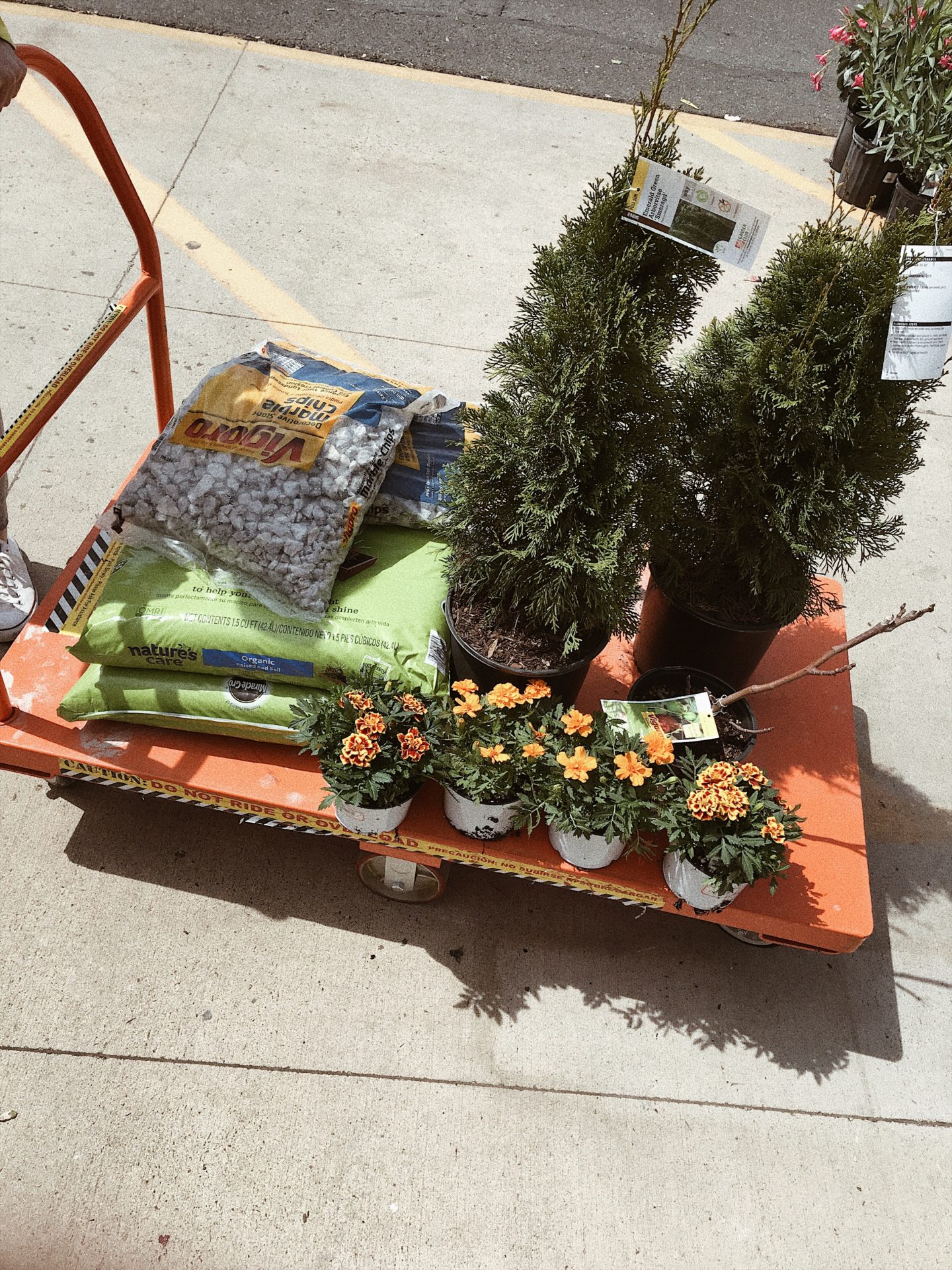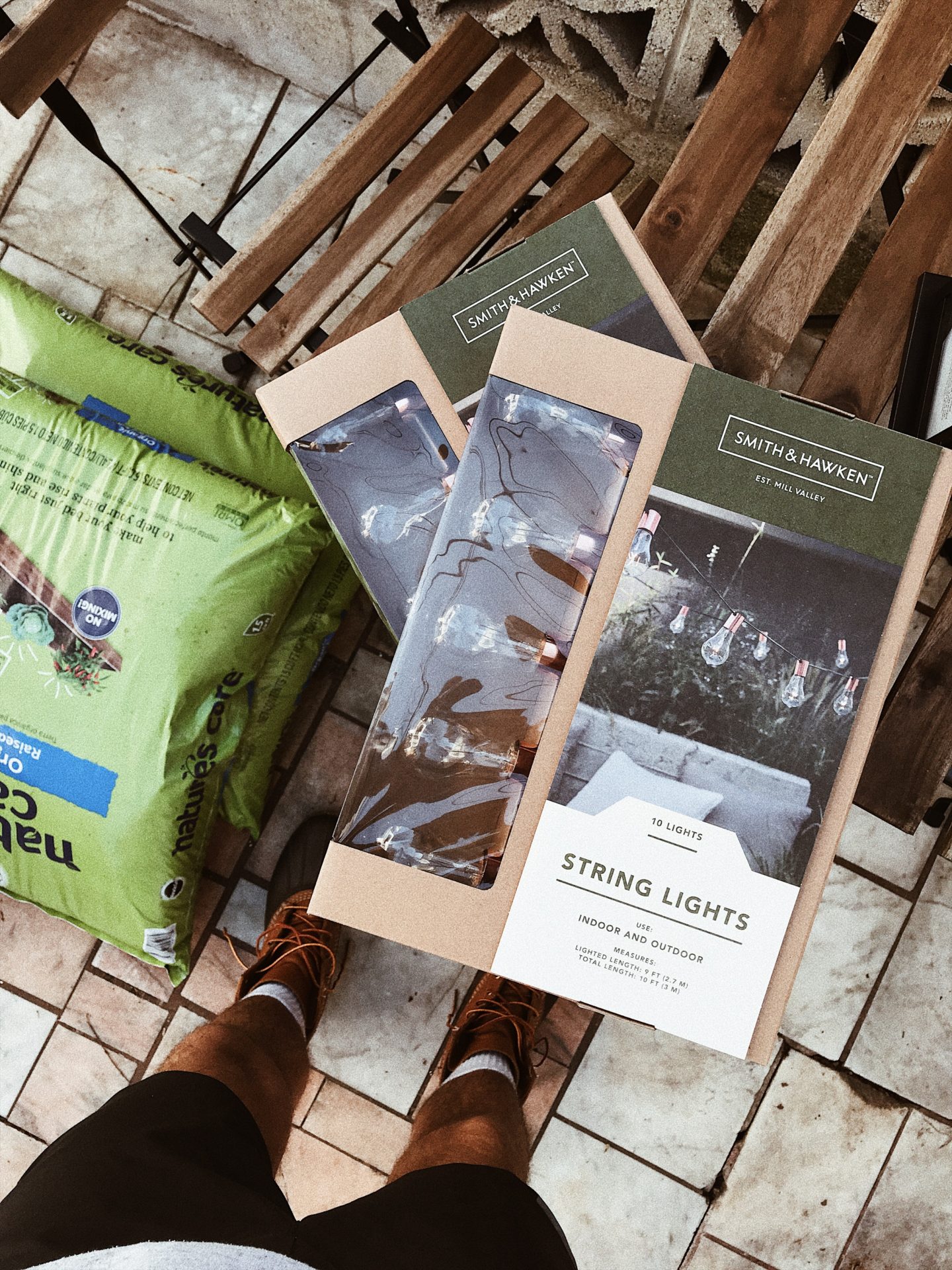 The hidden gem in all of this mess was the built-in garden. We pulled out all of the old plants and weeds and started from scratch. We've always wanted a garden. The thought of being able to run outside and pick some fresh basil sounded amazing to us. So, we did just that. We planted basil, mint, parsley, and rosemary. We also planted a fig tree! Fun fact: we are obsessed with figs.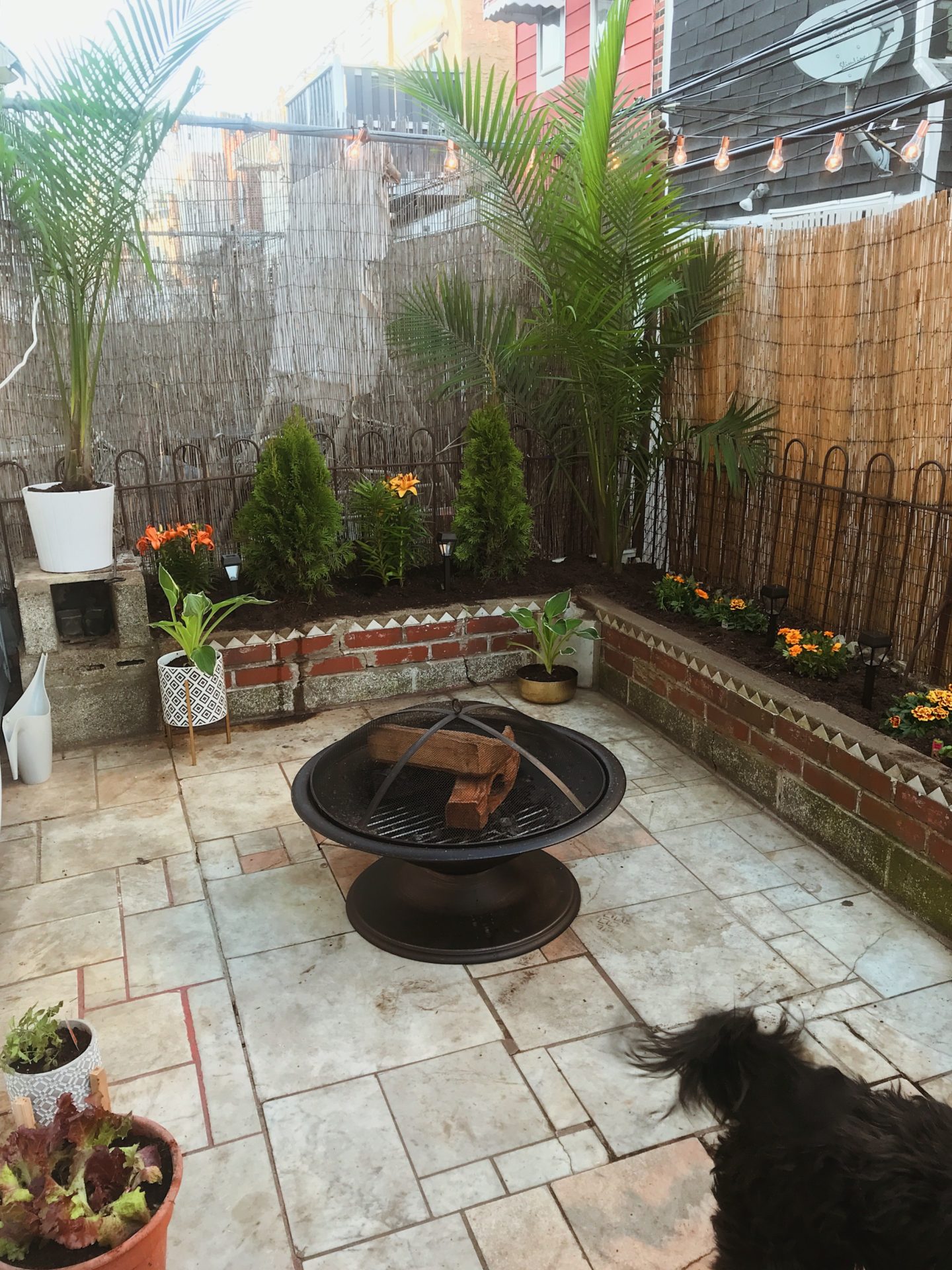 We knew we needed to have something to anchor the space. That's where the palms come in. We added two majesty palms to the space. Yes, we do realize they won't survive outside during the winter. We plan on relocating them inside during the cold months. We don't want to lose these babies since they've grown so much in the past few months. We also added some marigolds and two privacy bushes. This helps keep the space secluded and cozy.
Alright, now it's time to get to our vision. We knew we wanted the space to be sleek and simple. For us, that meant black and white, with a few pops of blue. Black and white are just iconic when it comes to outdoor spaces. You seriously can't go wrong with this combo. We started with an outdoor rug. This was going to be the anchor for the decor. This was the first black and white item we incorporated into the space.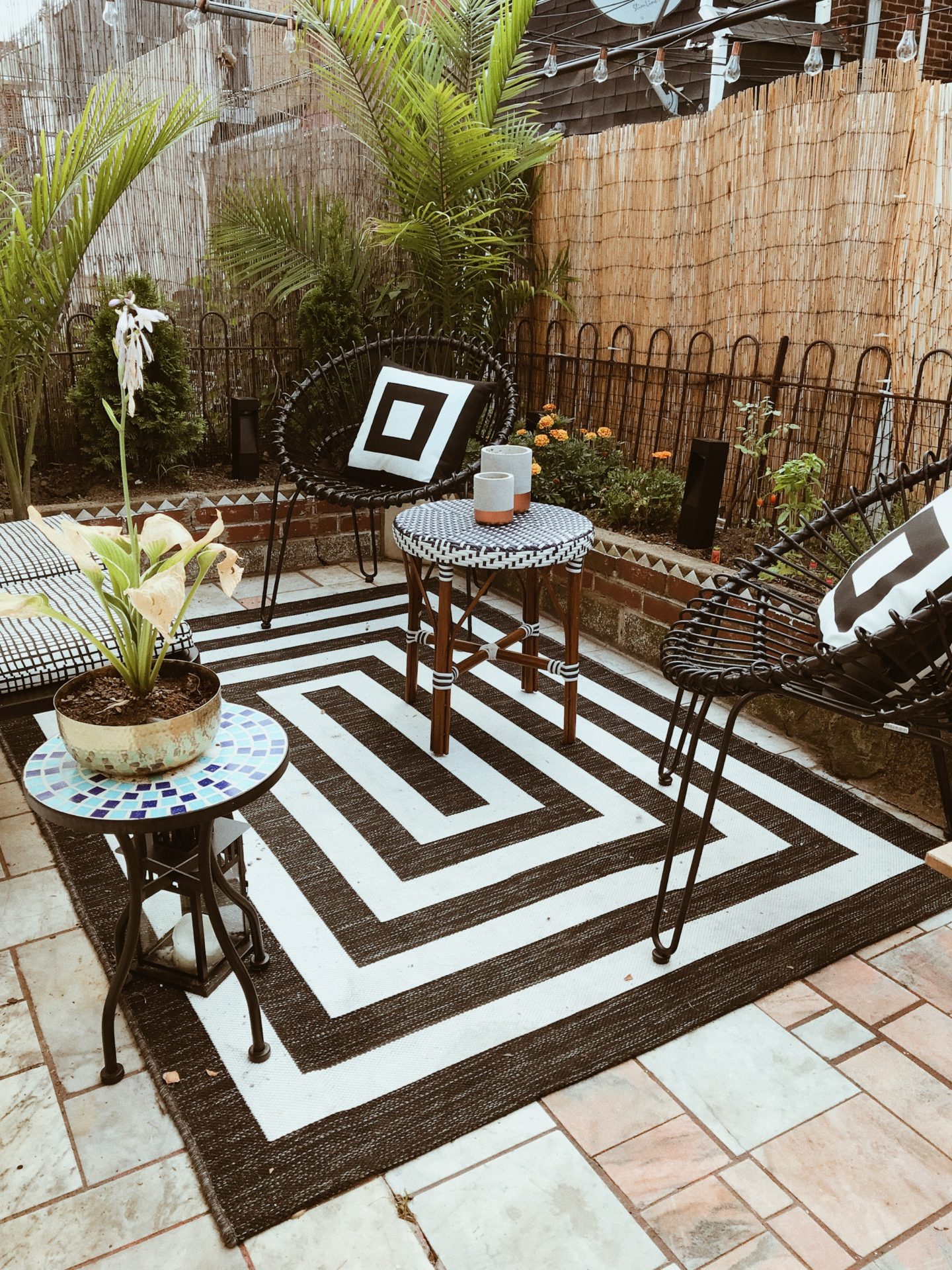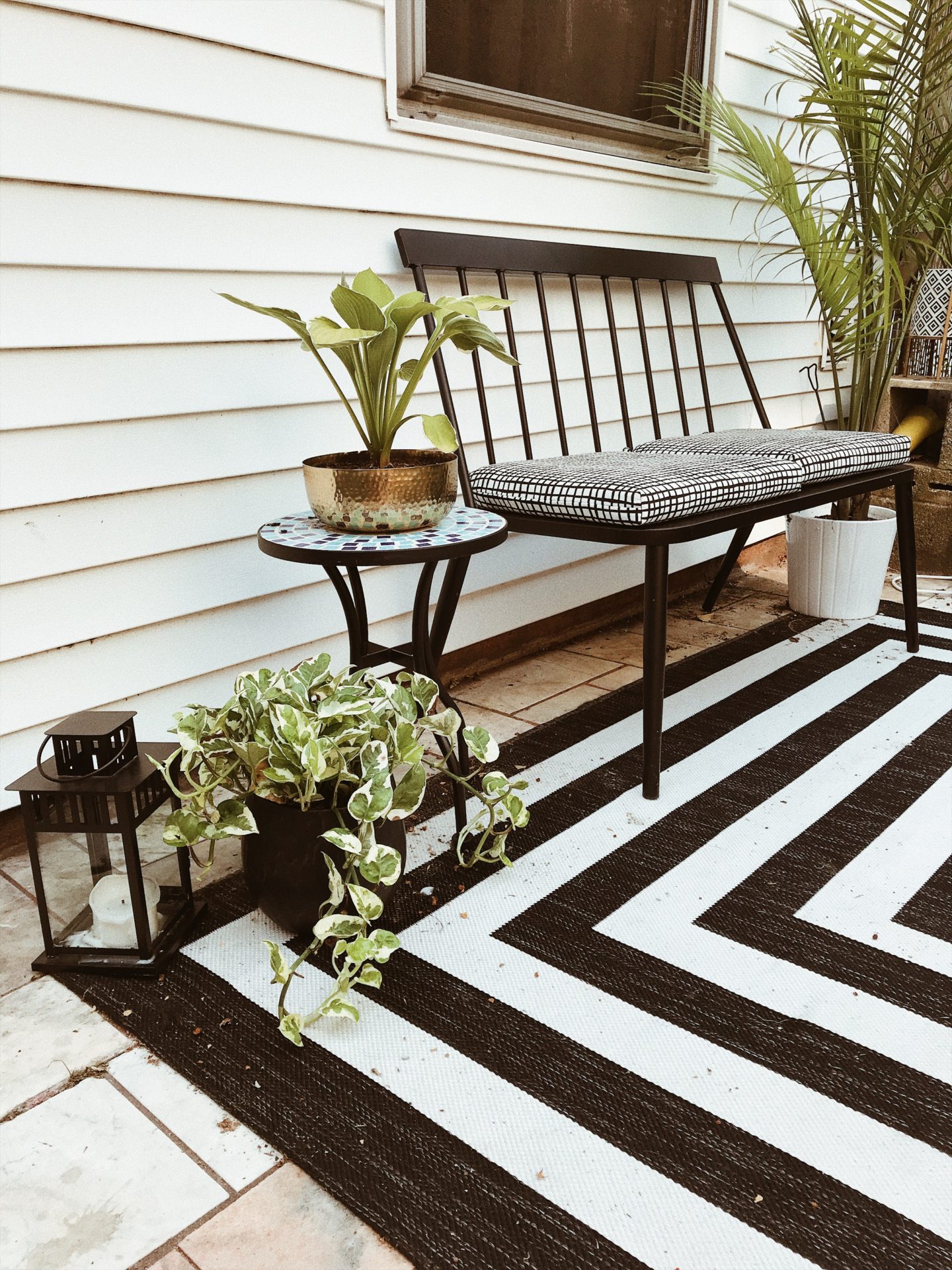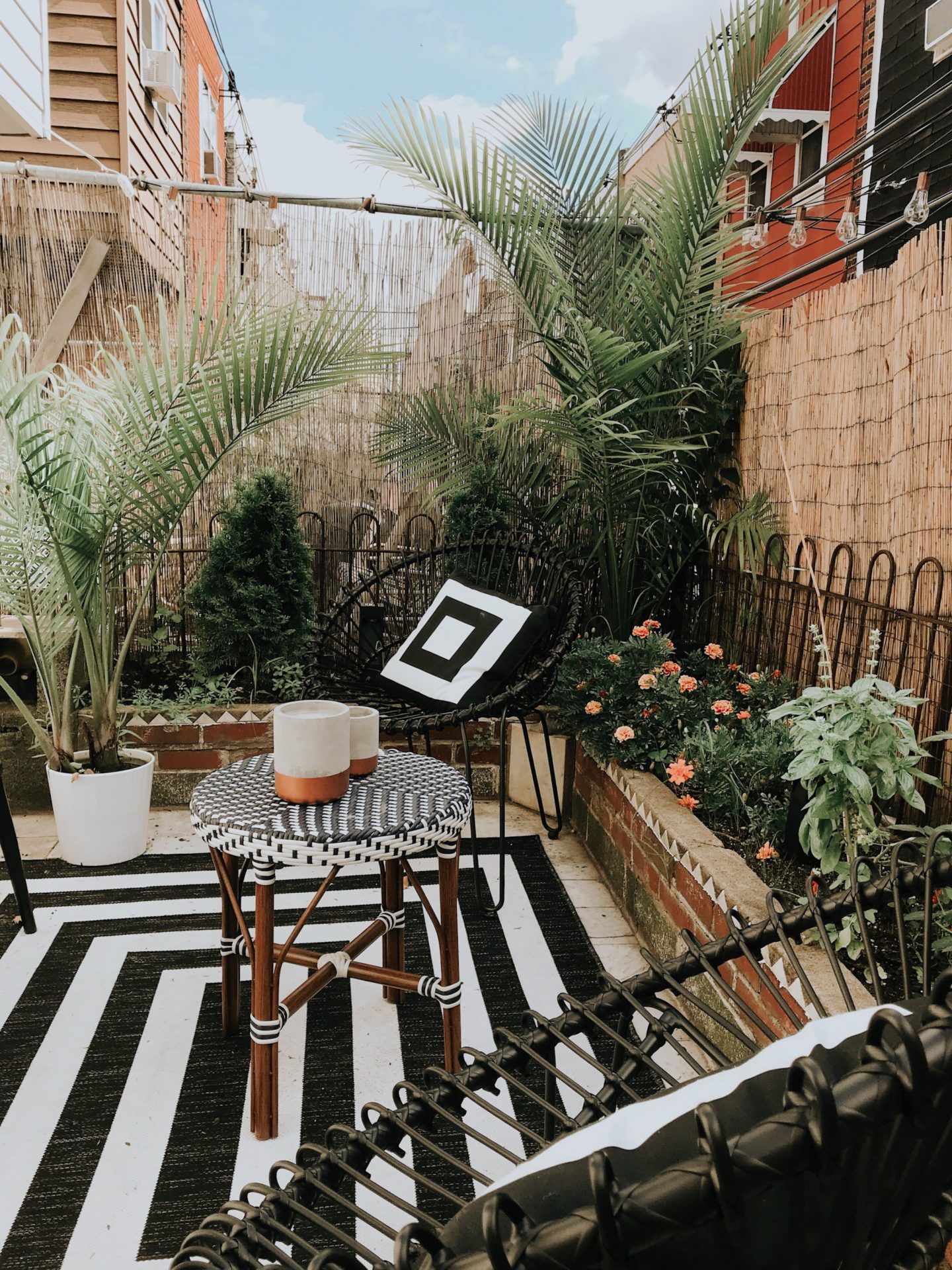 Since it isn't a huge space, we knew we couldn't add a ton of furniture. We found this amazing bench at Target — specifically, from the Project 62 collection. We also added some cushions for comfort. As far as the bucket chairs, do they look familiar? If you guys remember, they used to be in our living room. That was until we found the chairs we had been wanting for the longest time. Since the bucket chairs are actually intended to be outside, we made the switch. They work perfectly in the space. Even with all of the seating, we wanted a separate space to dine. We found the perfect café set at IKEA. Super inexpensive and fits perfectly. Now we have a cute little spot to enjoy dinner and rosé.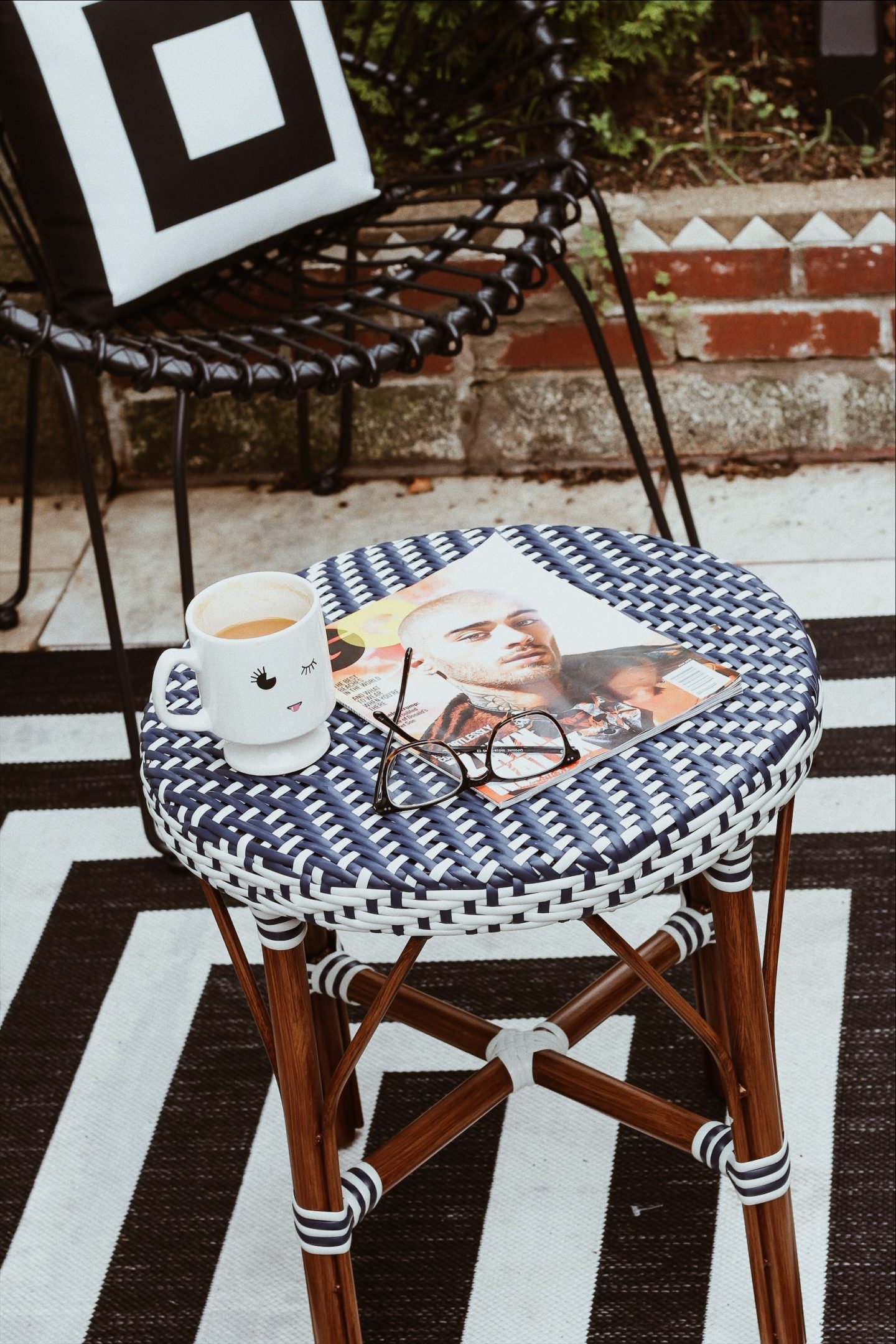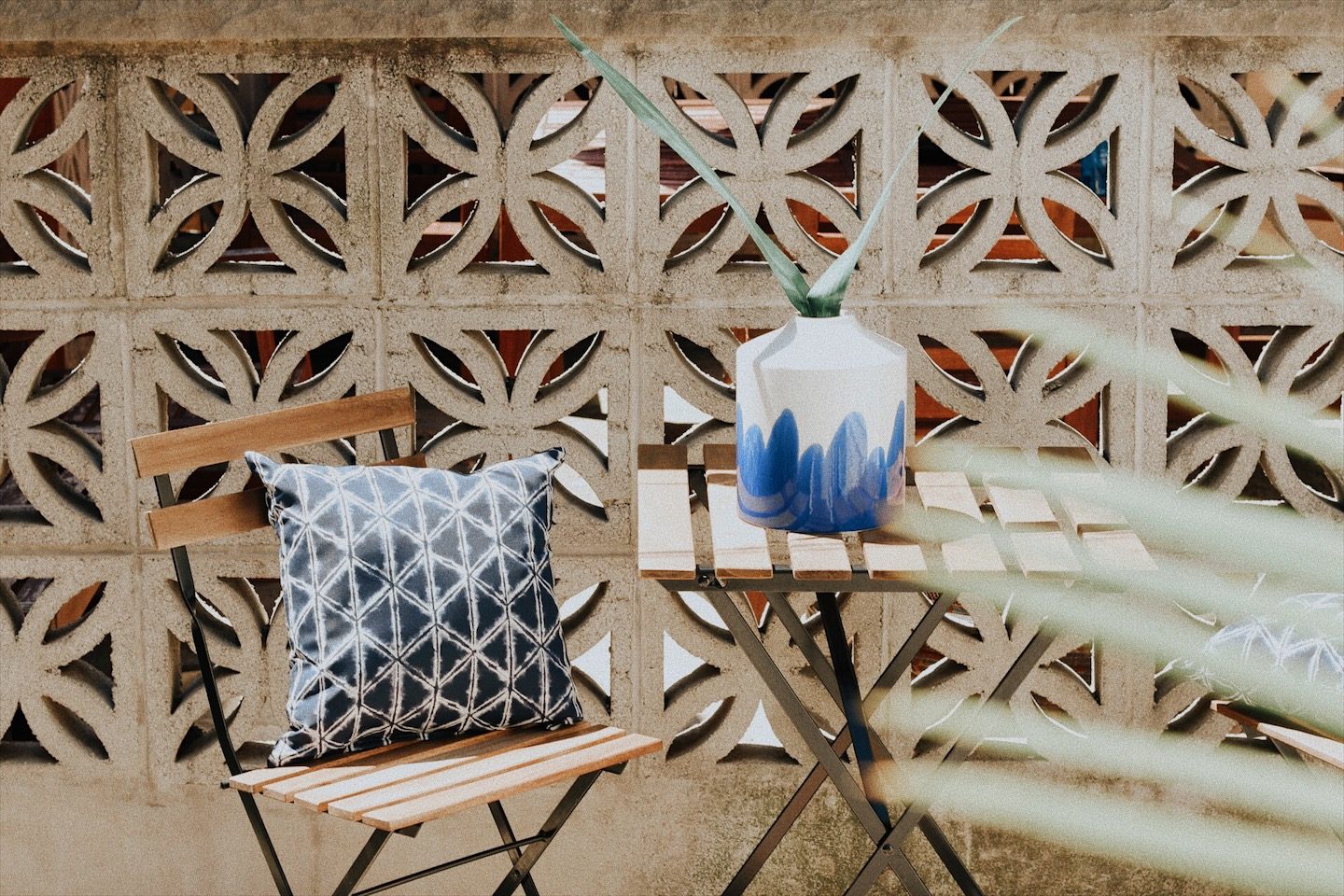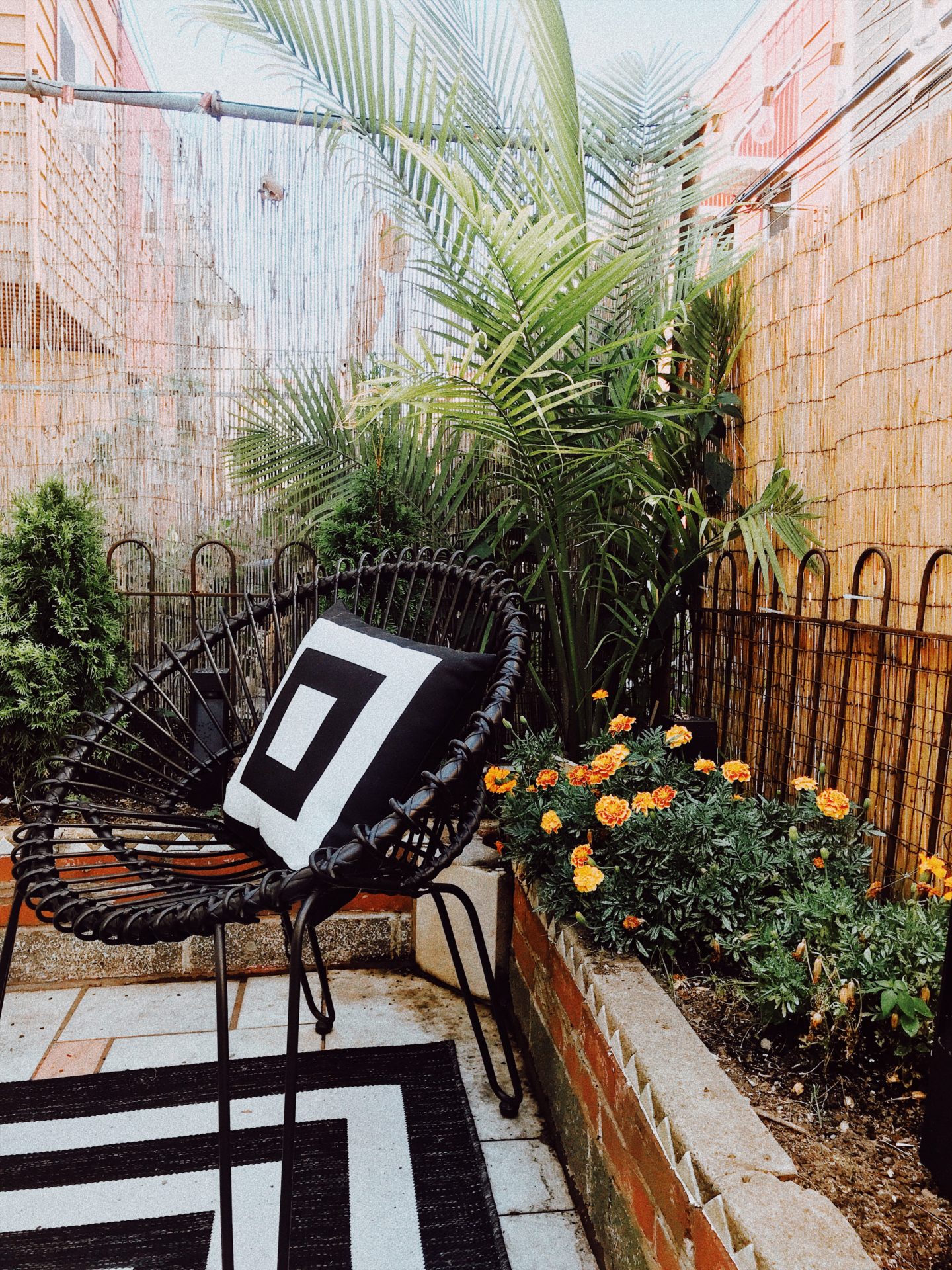 Well, what do you guys think of the final space? We are so happy to finally have an outdoor space we love. Let us know what you think in the comments below! Until next time…
---
SHOP THIS POST