One area we really love decorating, especially during the holidays, is our dining room table. We have an extendable table so we usually open it all the way up during the holidays. Aside from the fact that we need the extra seating, we love having more space to be creative.
We knew that no matter what we decided to do, it had to have height. We love a dramatic tablespace! Adding height to the table adds so much drama and dimension. But you have to be careful. You don't want something so tall and bulky that you can't see the person across from you. We originally chose to go with a frosted twig arrangement. We thought this would still allow plenty of focal space, while still giving us the height we wanted. But we didn't like how it looked once everything was put together. We decided to change it out for a frosted wooden Christmas tree. This still adds height but is much less bulky. This is a perfect example of designing. Sometime you'll have an idea in your mind but when you see it in person, it's not what you anticipated. Don't be afraid to get creative and switch things up.
Floral arrangements are also a great option. We have a red floral arrangement that looks so good with the white base. It's another great option if you are a big fan of red! But you can choose any color. We went with the red because it really gives us those holiday vibes!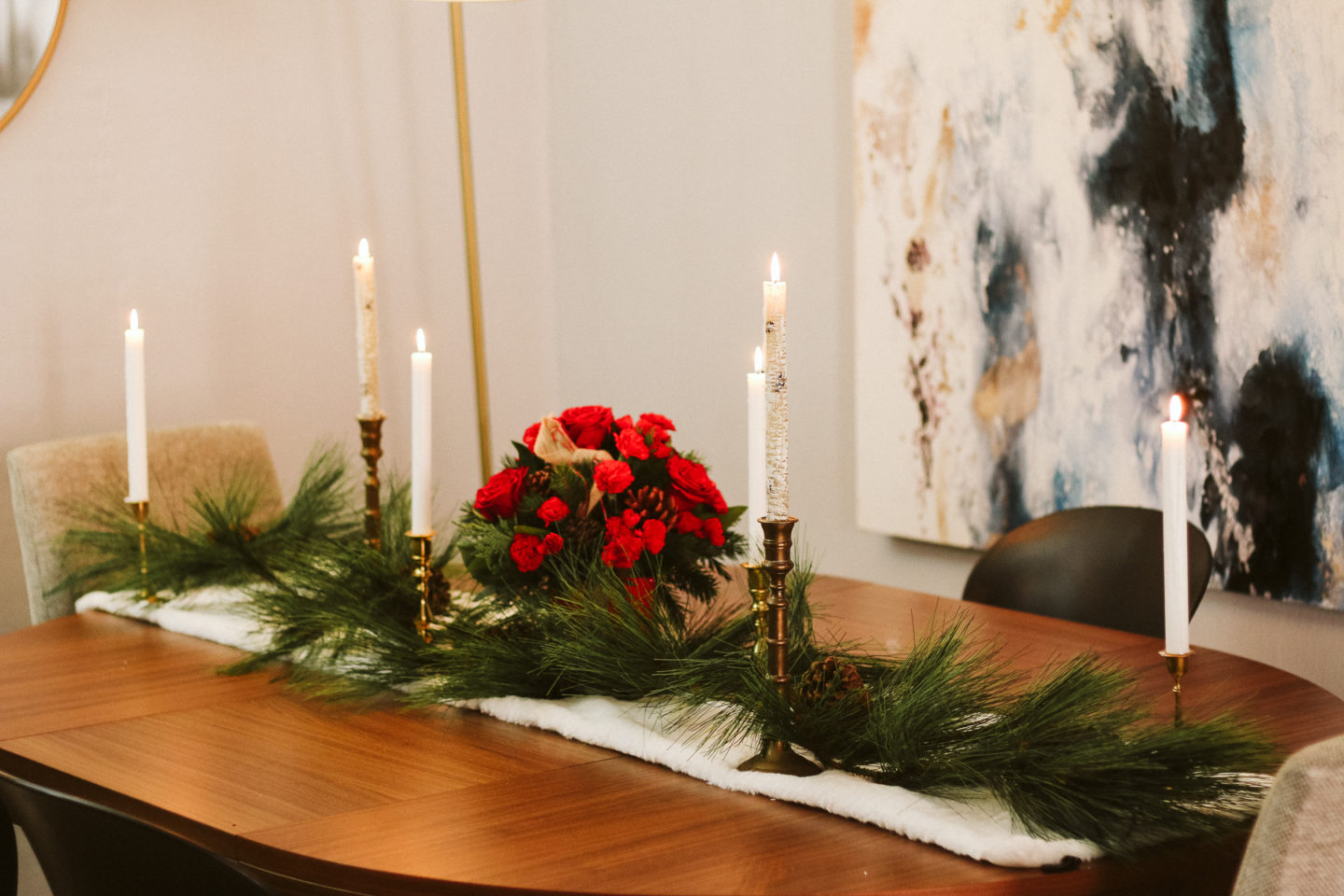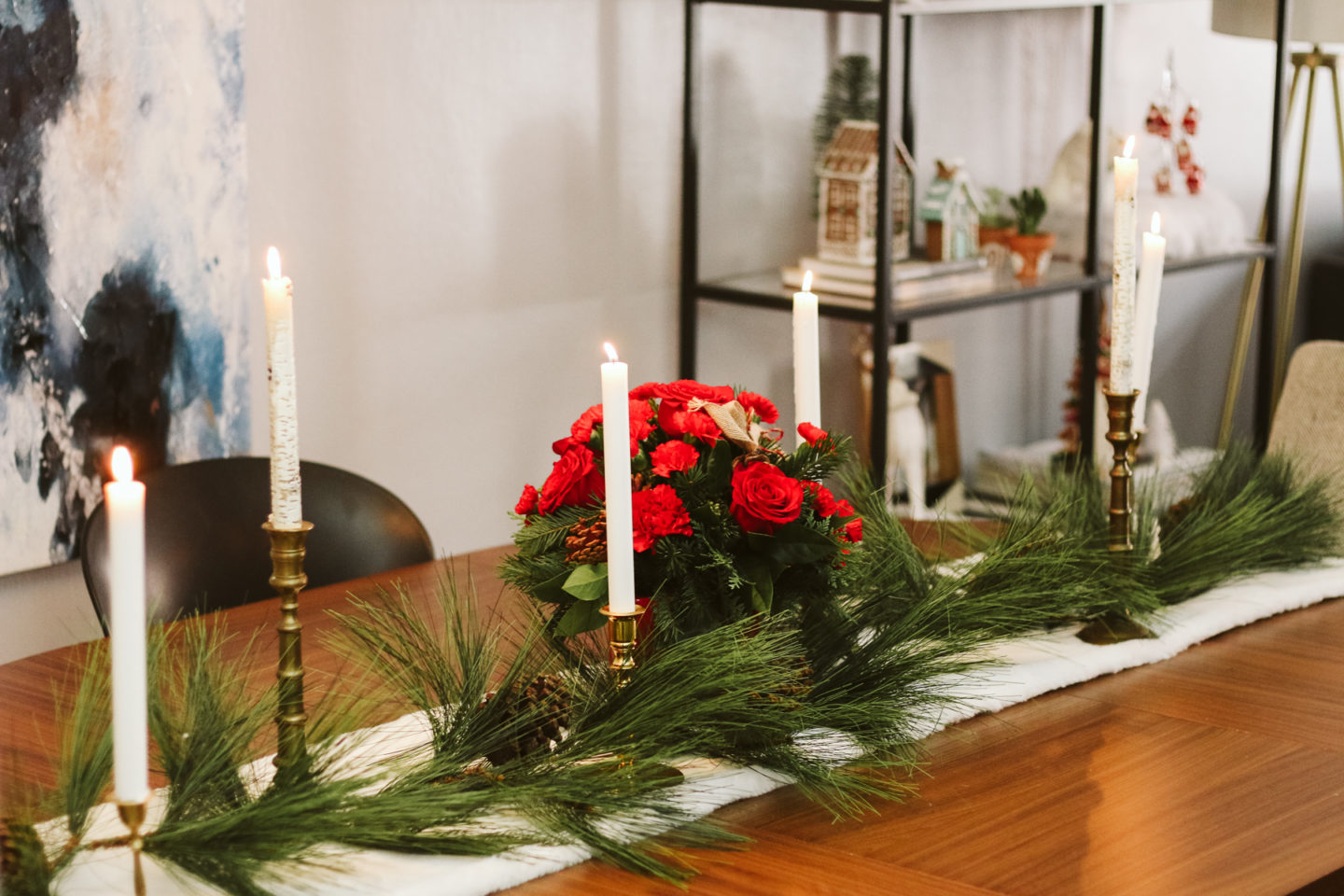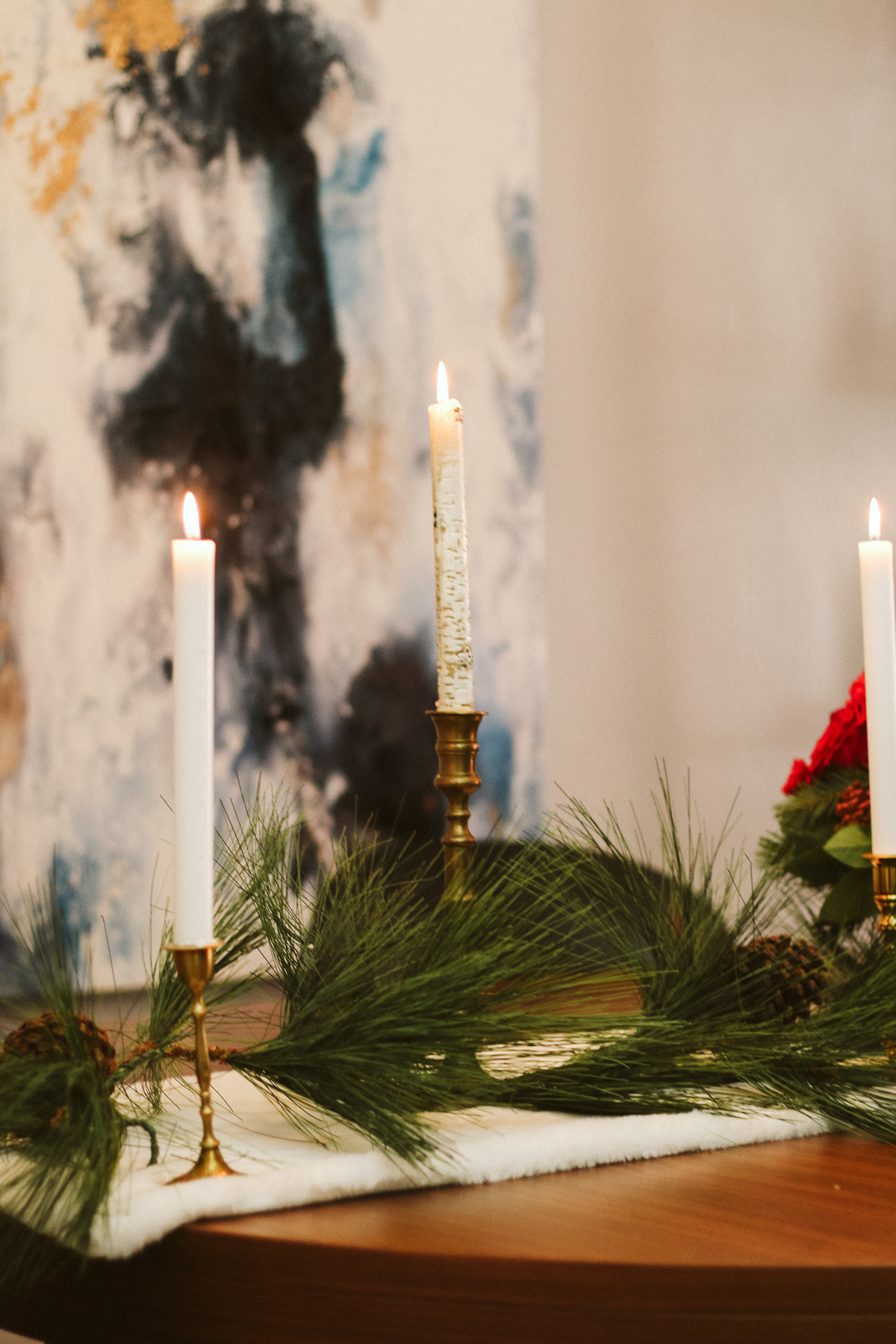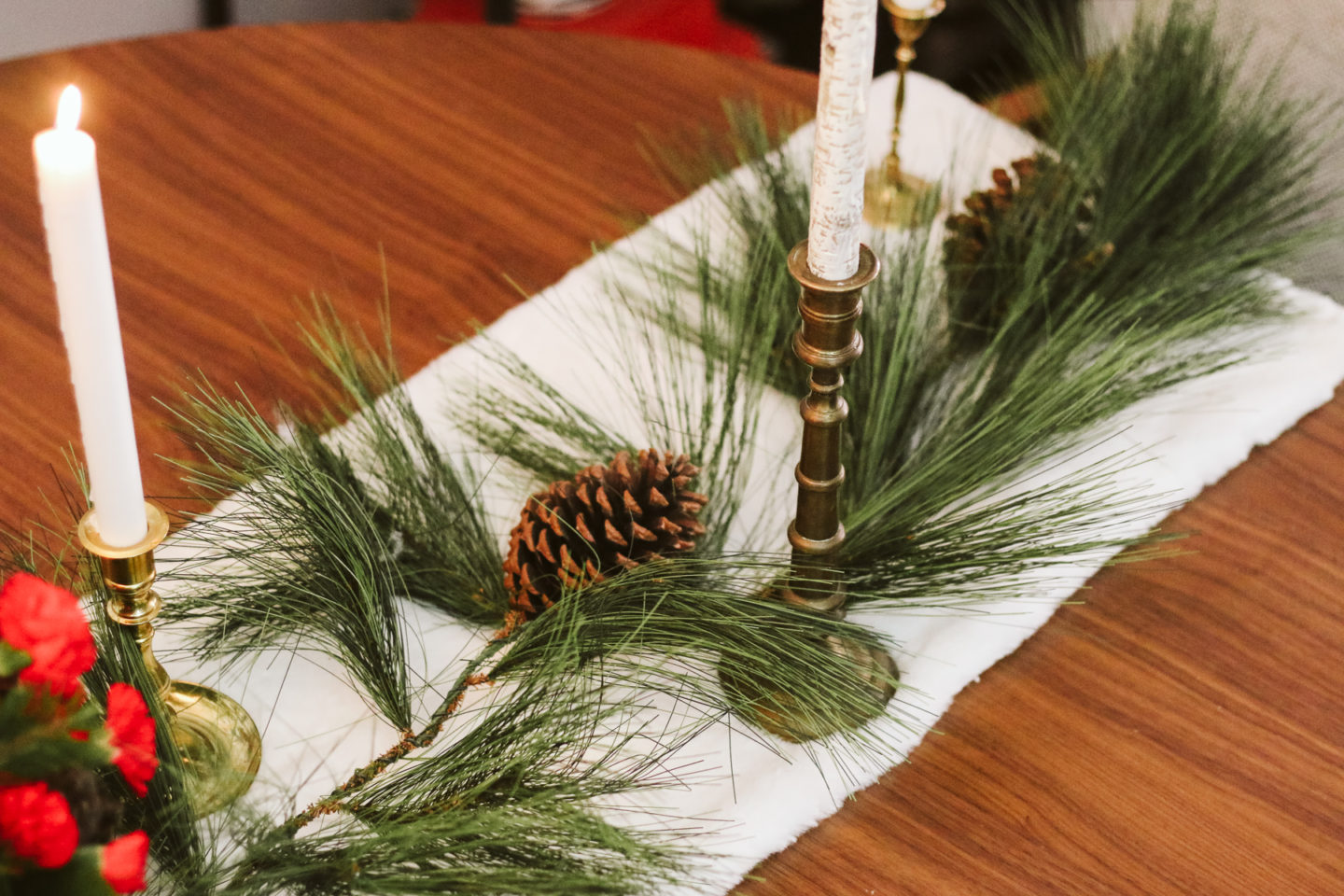 For the runner, we went with a white faux fur. This added a bit of luxe without going too glam. We wanted to create a base of "snow" for the tablescape. Last year we used buffalo snow but this year, we wanted to do something different. It added a solid base for everything.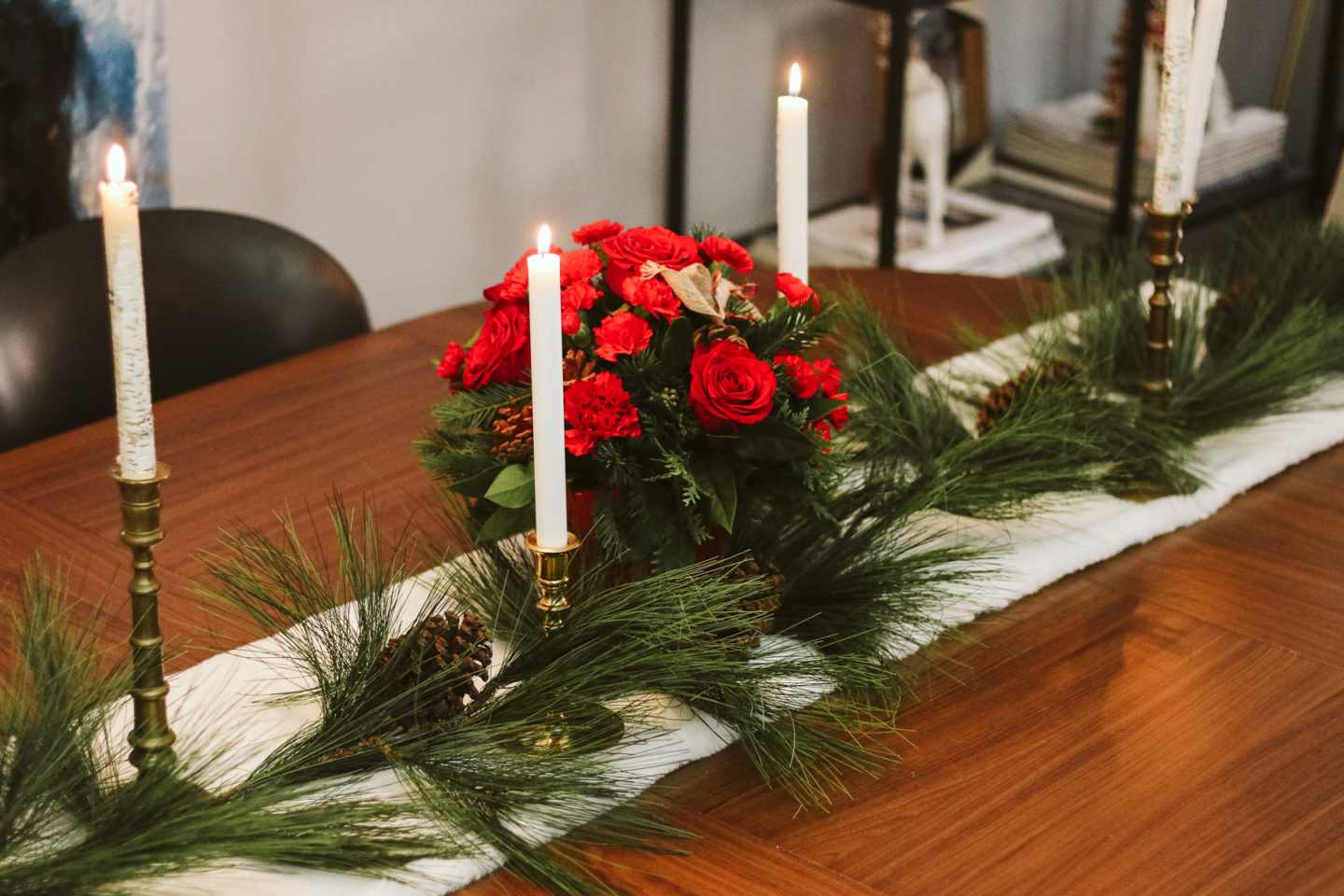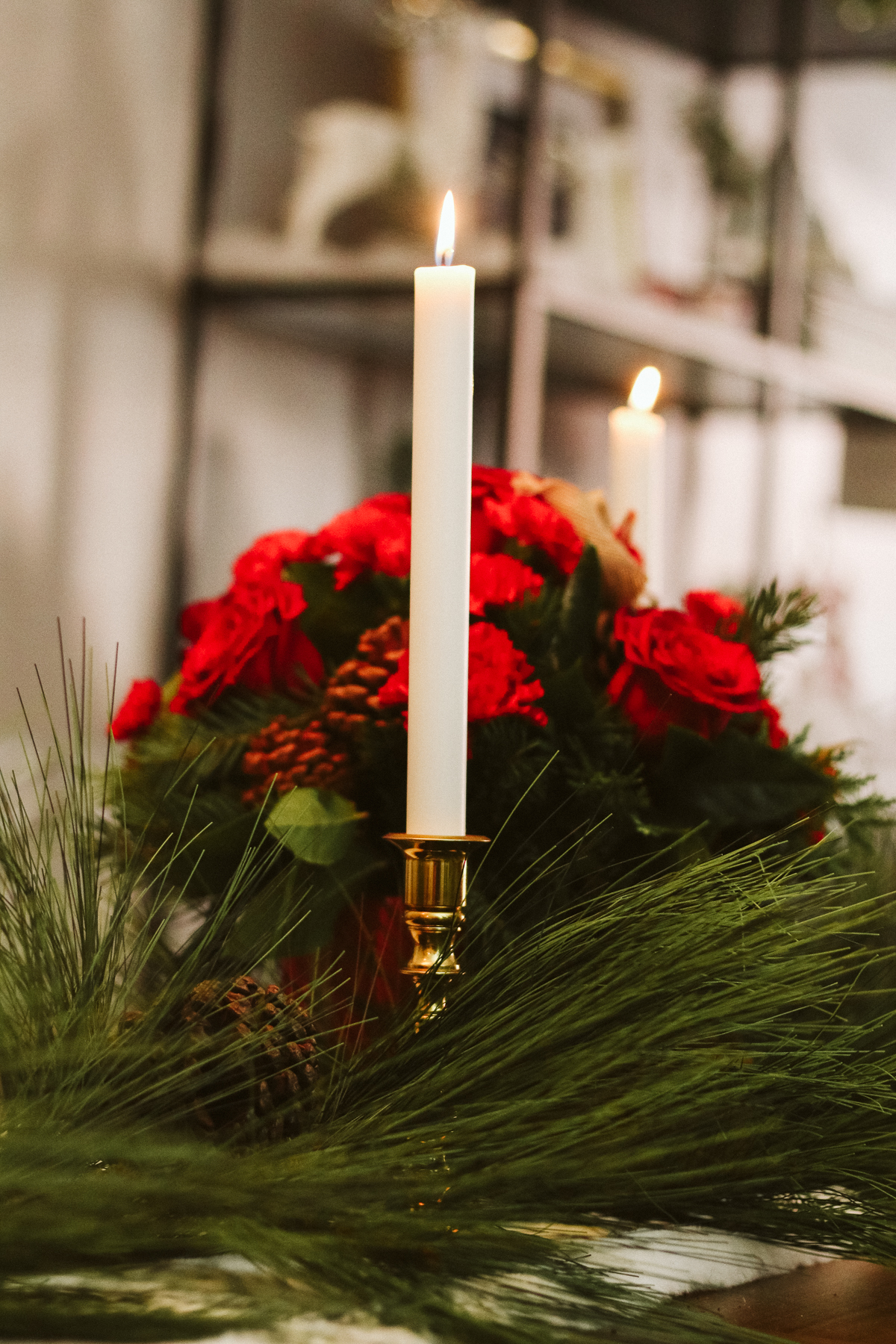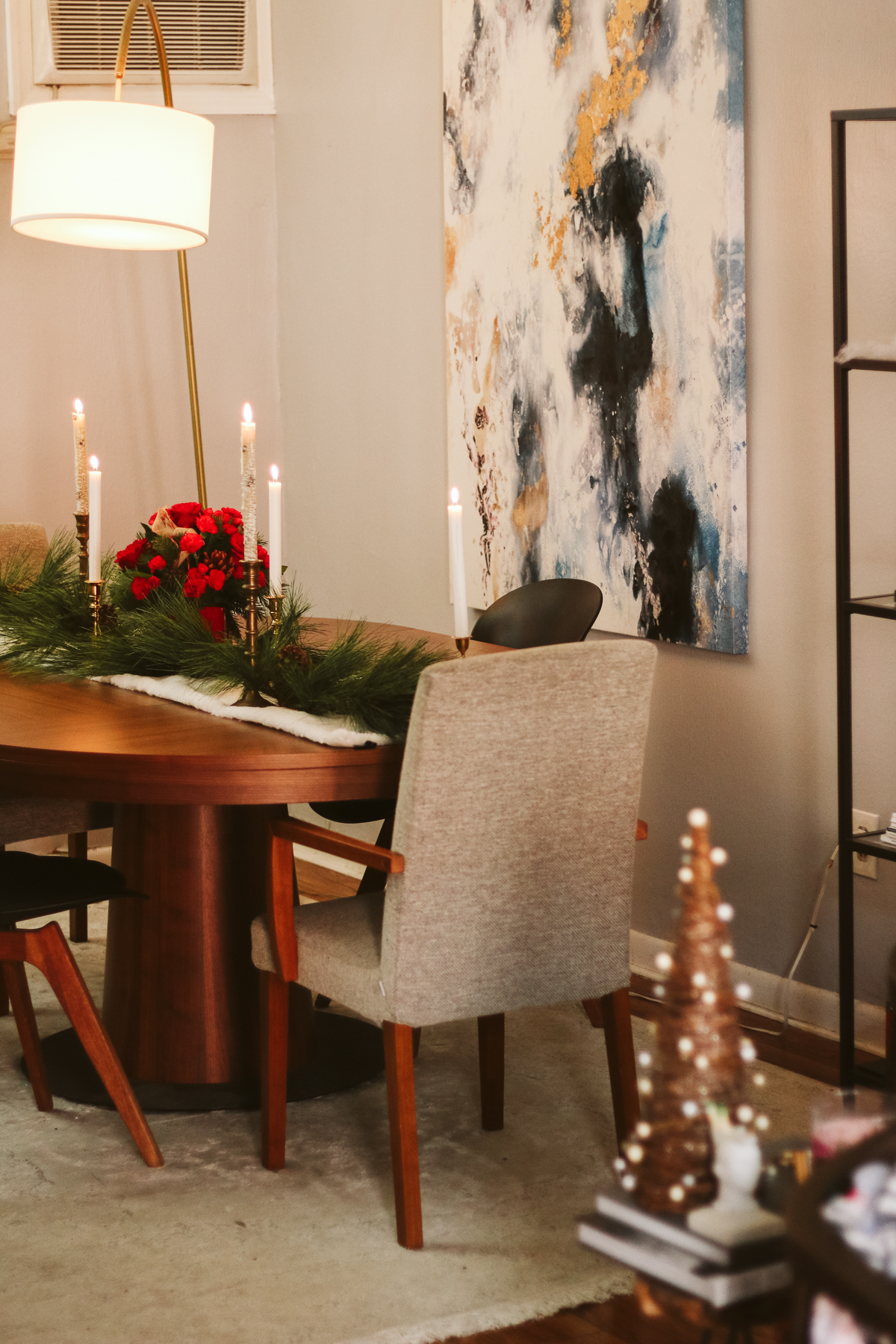 The next step was the garland. We picked up a strand of fake garland to spread across the runner. We knew we wanted the twig arrangement in the middle but weren't sure what to do throughout the rest of the space. We still wanted some height but not as much. That's when we thought of the candles. We used an assortment of brass candle holders to add another texture. Pro tip: Shave down the base of the candles to help them fit perfectly. It's a lifesaver!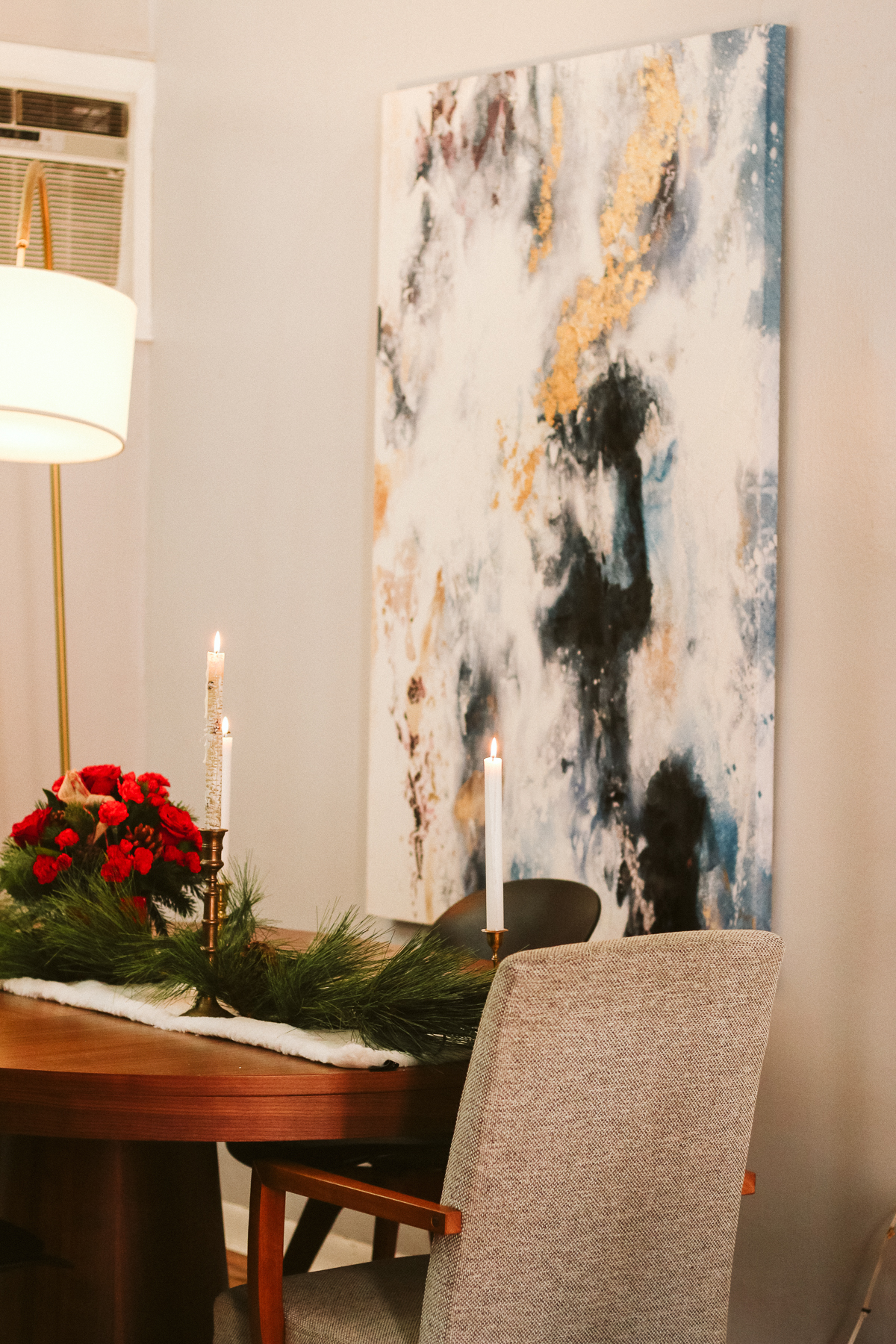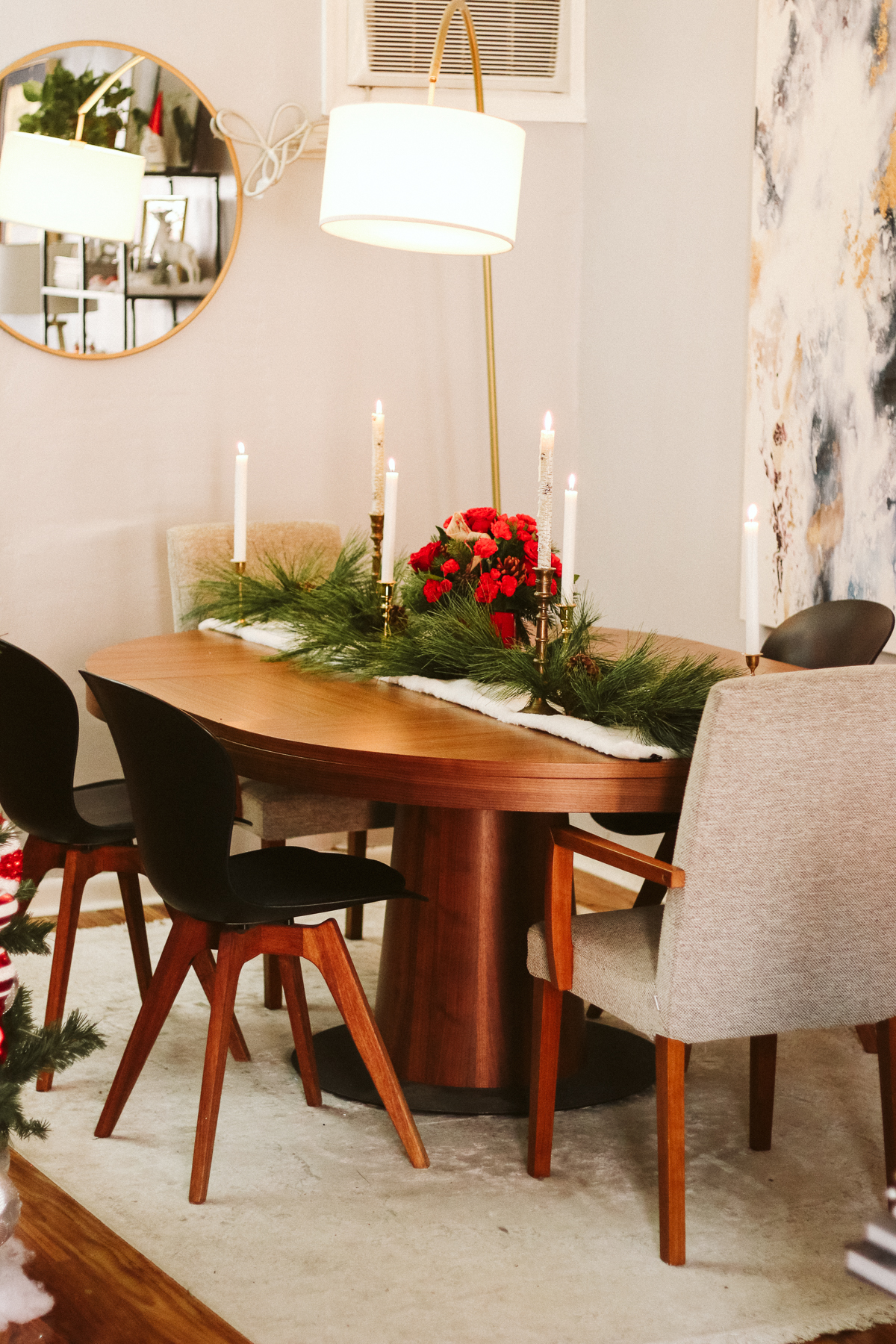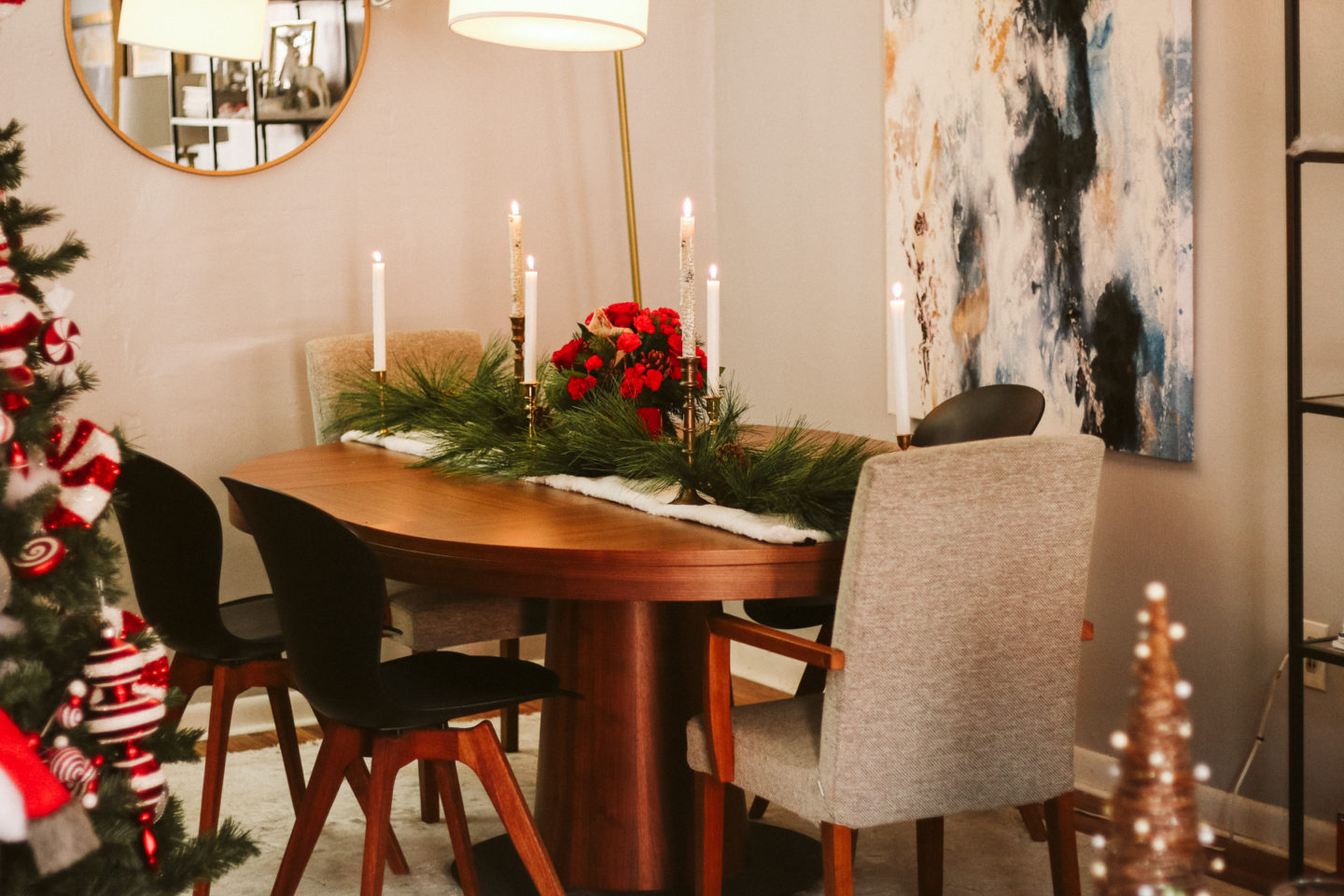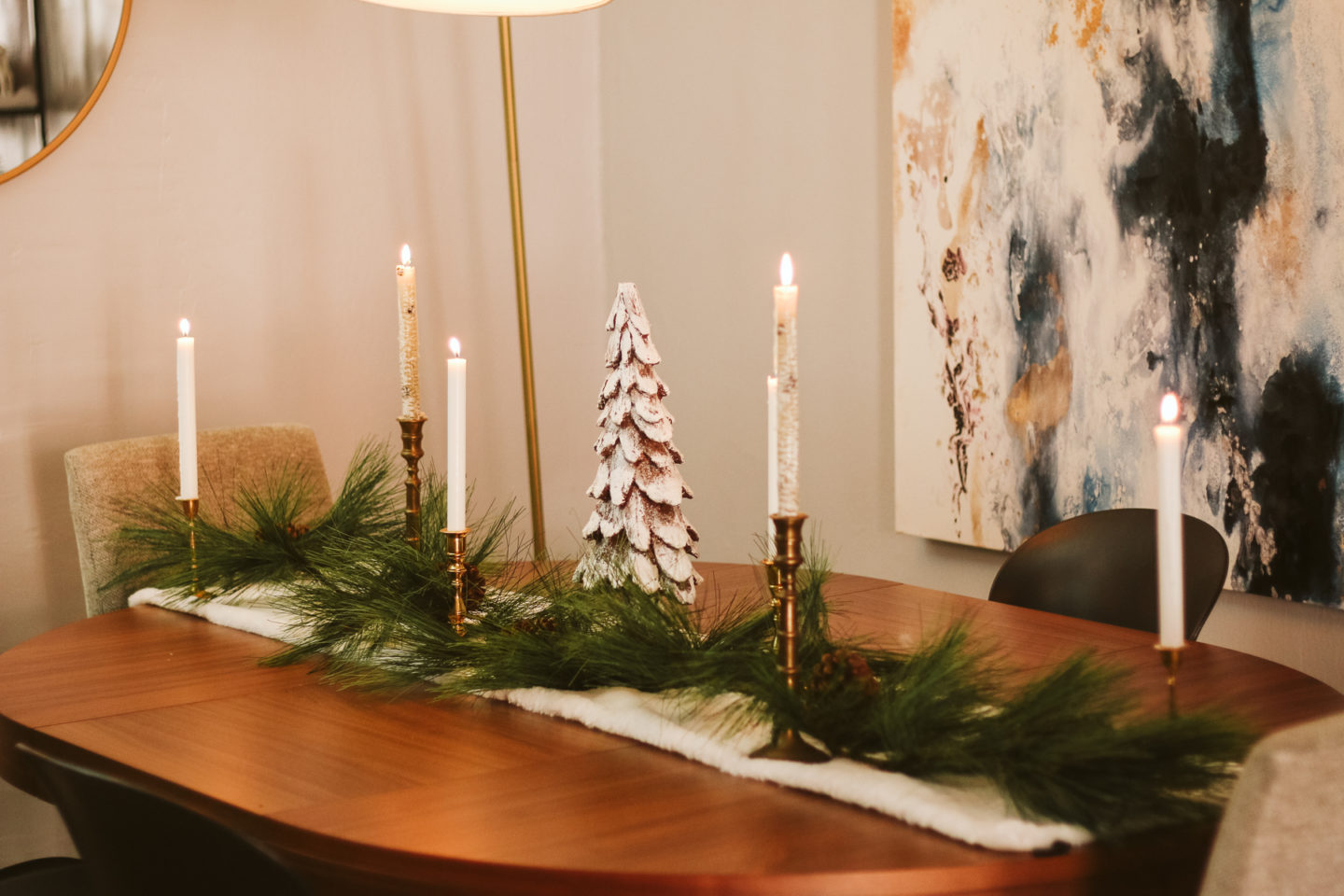 We are so happy with how it all came together! It's still a bit dramatic without going overboard. That's exactly what we wanted. So, what do you think?? Let us know in the comments below!