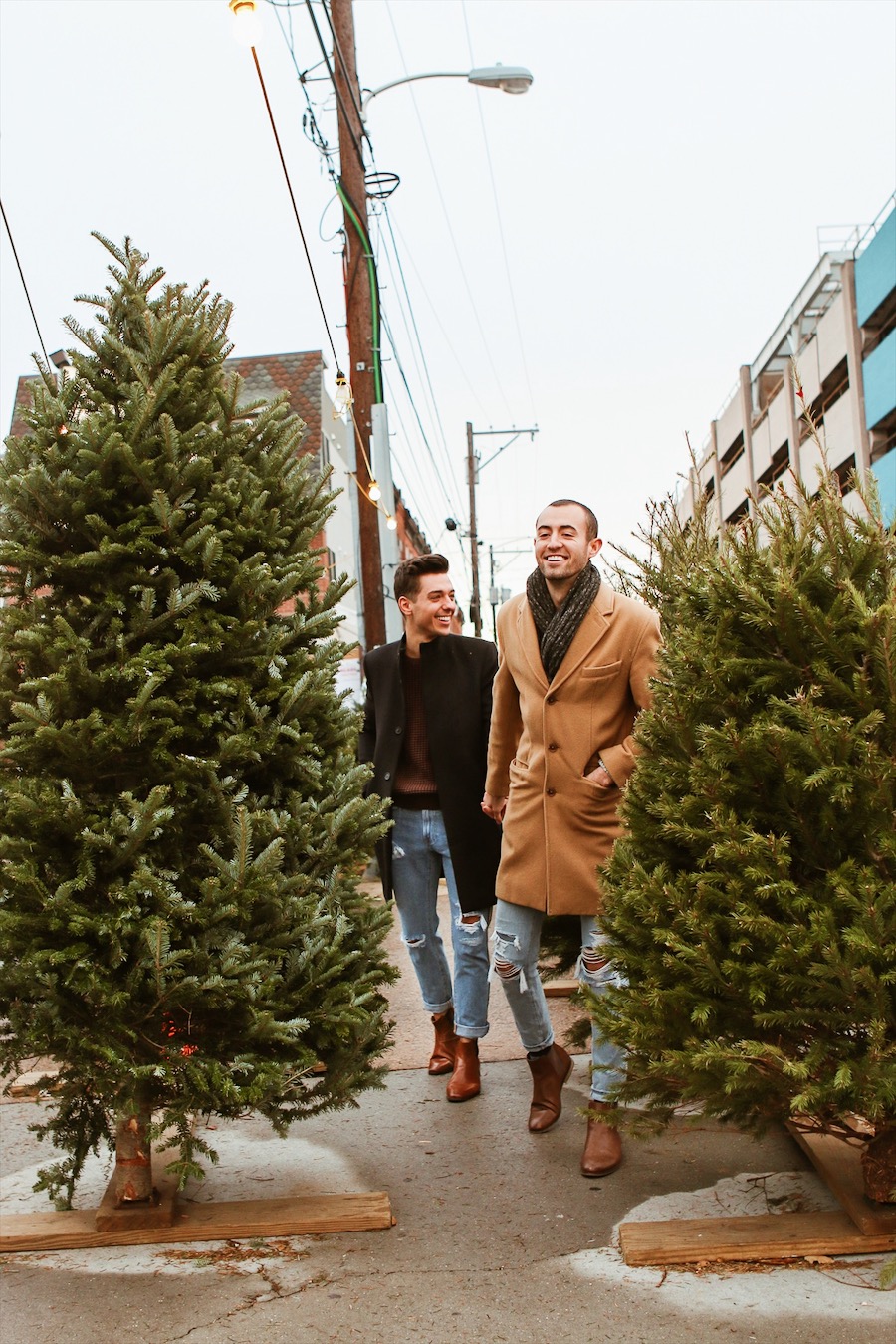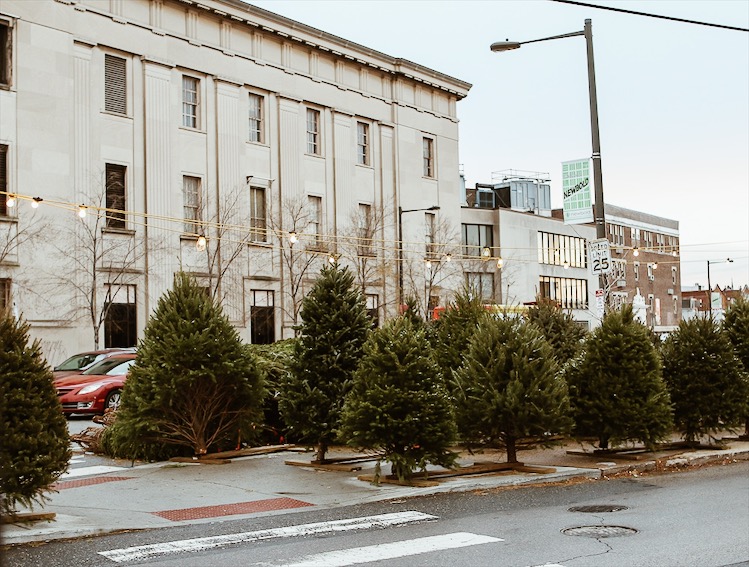 So are you guys in holiday mode yet?! We hope so! If not, hopefully, you will be by the end of #Blogmas. Today's post should definitely help — especially if you live in Philly! We are all about doing as many holiday activities as possible. Luckily, Philly has a TON of things to do during this season. That's something we love about living here. No matter the season, there is always something to do. We've rounded up a ton of holiday activities in the Philly area. Get ready to spread some cheer!
Christmas Village. This is truly our favorite thing to do during the holidays. You can shop and eat through over 80 vendors from all over. We also find so many holiday gifts here. To make it even better, they have a HUGE light installation in the shape of a gift. You need to see this in person!
Dilworth Park. We love spending time in Dilworth during the holidays. From the HUGE Christmas tree to ice skating, it's all so much fun. Plus, there's plenty of food and drinks! Who doesn't love a good hot toddy?!
Macy's Christmas Light Show. This is one of those old traditions you just have to do during the holidays. This light show has been going on since 1956. The free show is every two hours in the middle of the store. You can also walk through Dickens Village — another fun stop!
Tinsel Bar. This is an actual holiday-themed bar. ARE YOU KIDDING. Do we need to say anything else?!
Peddler's Village. Surprisingly, we haven't been here yet BUT plan on going in the next week. Everyone says this is a must-visit spot during the holidays, so we couldn't forget to add it to the list.
Franklin Square Holiday Festival. The Electrical Spectacle Holiday Light Show is amazing AND free every night. You can also play mini-golf, eat good food and drink local beer. It's perfect.
Longwood Gardens. This is one holiday spot worth the drive outside the city. Seriously. The conservatory is transformed into a winter wonderland. The lights are truly amazing. You can also warm up by the fire pits and listen to carolers. It's breathtaking!
Blue Cross RiverRink Winterfest. If you love ice skating during the winter, you need to come here. You can also grab some sweet treats from Franklin Foutain, cozy up by a fire pit and eat some crab fries.
Miracle on South 13th Light Show. We've already visited this spot several times! We can't get enough of the 1600 block of south 13th street. The homeowners go all out with decorating. You can probably see these lights from space!