Who's ready for a treat?! We are so excited to share this guilt-free holiday cupcake recipe with you guys. We got so many messages about this when we gave you a sneak peek on Instagram last week. Well, we're finally able to share it with you! This recipe does contain nuts so beware allergic friends. But it is gluten-free! We also can't take full credit for this recipe. Shout-out to Minimalist Baker for the cashew icing recipe! Scroll on for the details.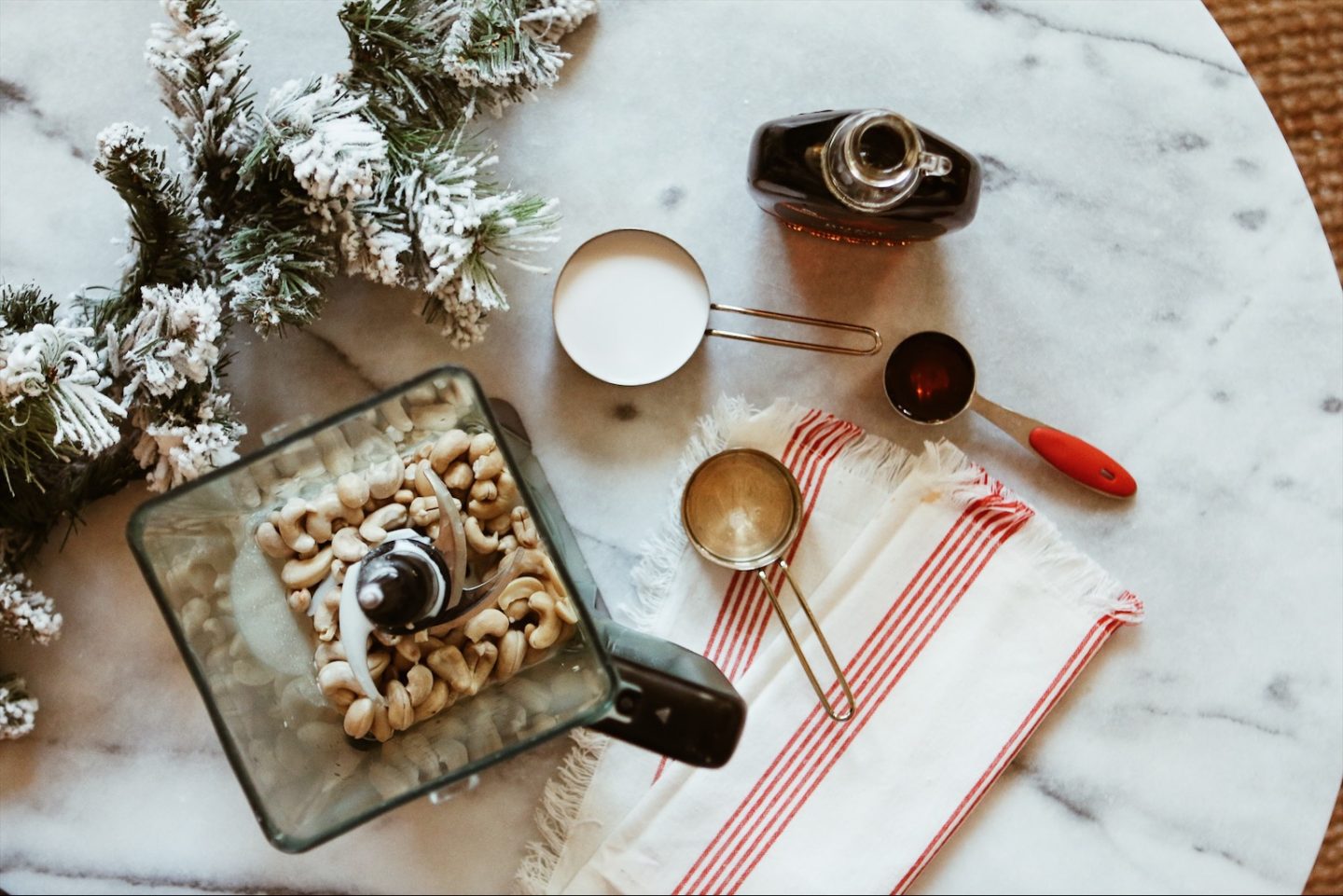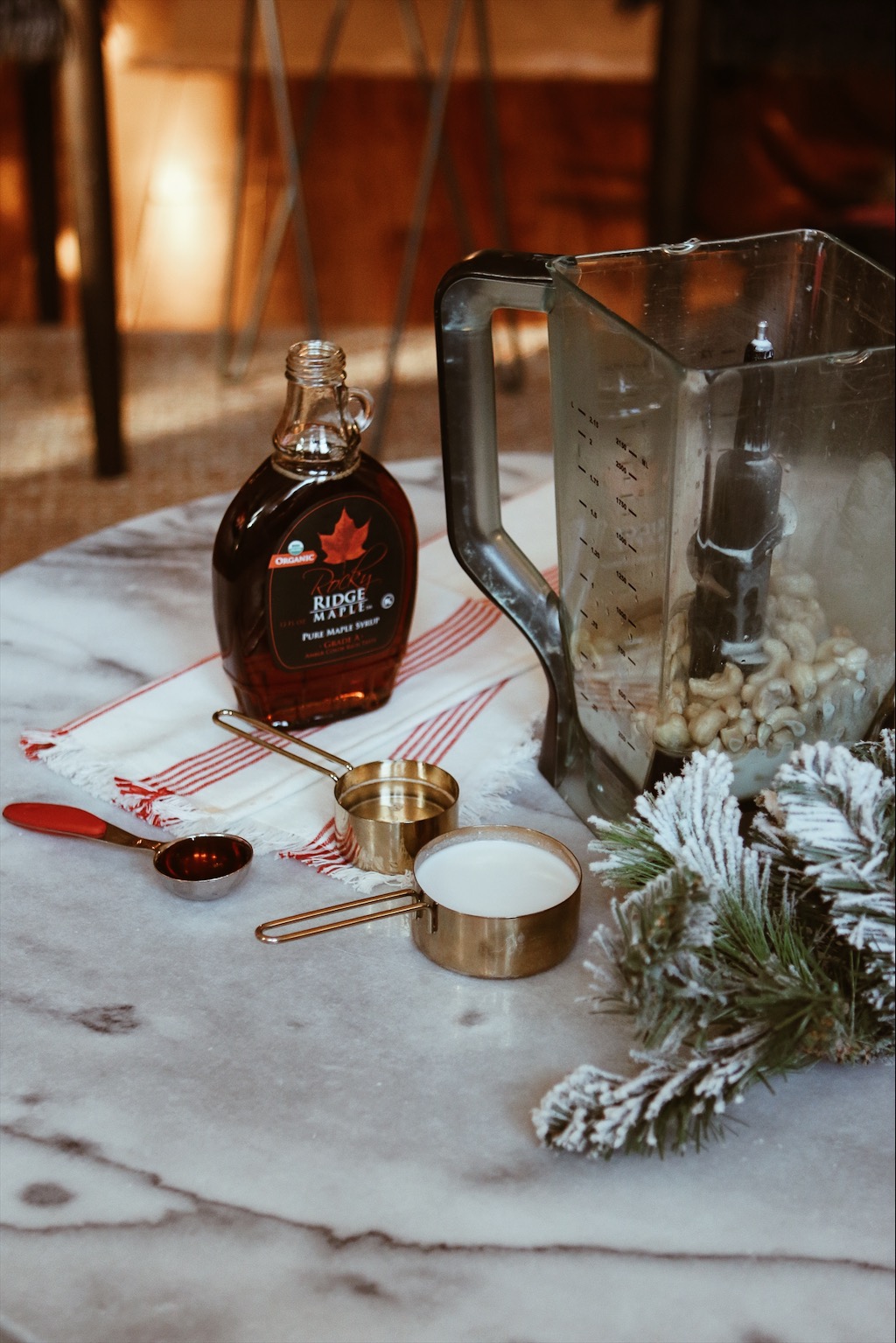 First things first, let's make the icing! This recipe is vegan and super easy. We've always wanted to try making icing with cashews and this one came out great. Here's what you'll need.
Cashew Icing
1 1/2

 

cups

 

raw cashews

 

(soaked in hot water 1 hour)

1/2

 

cup

 

full-fat coconut milk or cream

3-4

 

Tbsp

 

maple syrup

1/4

 

cup

 

melted coconut oil

1/4

 

tsp

 

lemon zest

1-2

 

Tbsp

 

lemon juice

1

 

tsp

 

pure vanilla extract

1/4

 

tsp

 

sea salt
Directions
Soak cashews in very hot water for 1 hour. Drain thoroughly and add to a blender. To the blender, also add remaining ingredients.

Blend until creamy and smooth.

Taste and adjust flavor as needed. Feel free to add more maple syrup or vanilla for sweetness.

Transfer frosting to a medium mixing bowl. Place in the freezer and chill for 45 minutes. Then remove from freezer and whisk. Freeze for another 45 minutes – 1 hour and whisk again. Then leave in the freezer until semi-firm to the touch (cheesecake texture // ~ 2-4 hours) and use a hand mixer (or whisk) to blend until creamy and smooth. Depending on how firm your frosting is, this may take a little work at the beginning as it softens. If too thick, microwave in 15-second increments until blendable (or leave out at room temperature to soften).

Your frosting is ready to use!
Now it's time to make the cupcakes! This recipe is super easy and takes hardly any time at all.
What you need:
Gluten-free Cake Mix
4 Eggs – 3 egg whites and 1 full egg
1 Cup of Water
1/3 Cup of Coconut Oil
Directions
Combine ingredients in mixer. Once mixed, place batter in a cupcake pan.
Bake at 350 degrees for 17-20 minutes
Once the cupcakes are cool, top with icing. We also added some treats on top — cashews and blueberries. The blueberries add the perfect pop of flavor! We also added these cute little holiday toppers to make this dessert even more festive. So cute, right?! You guys are going to love these. Give this recipe a try for your next holiday party! Let us know what you think. See you tomorrow!