We love having a bar cart. It's not only a place to store the obvious drinks, but also a chance to design another area in our home. We usually always add a few holiday touches each year but not as many as we'd like. This year, we decided to really add some holiday cheer! We did want to stay in the theme as much as possible but did add some other touches. We also had to move the bar cart to a different area in our house. The main reason we did this was to shoot the photos lol. You guys know we always complain about the lack of lighting! But after we moved the bar cart to the new spot, we kind of liked it. It also freed up some space by the tree. We decided to leave it here during the holiday season.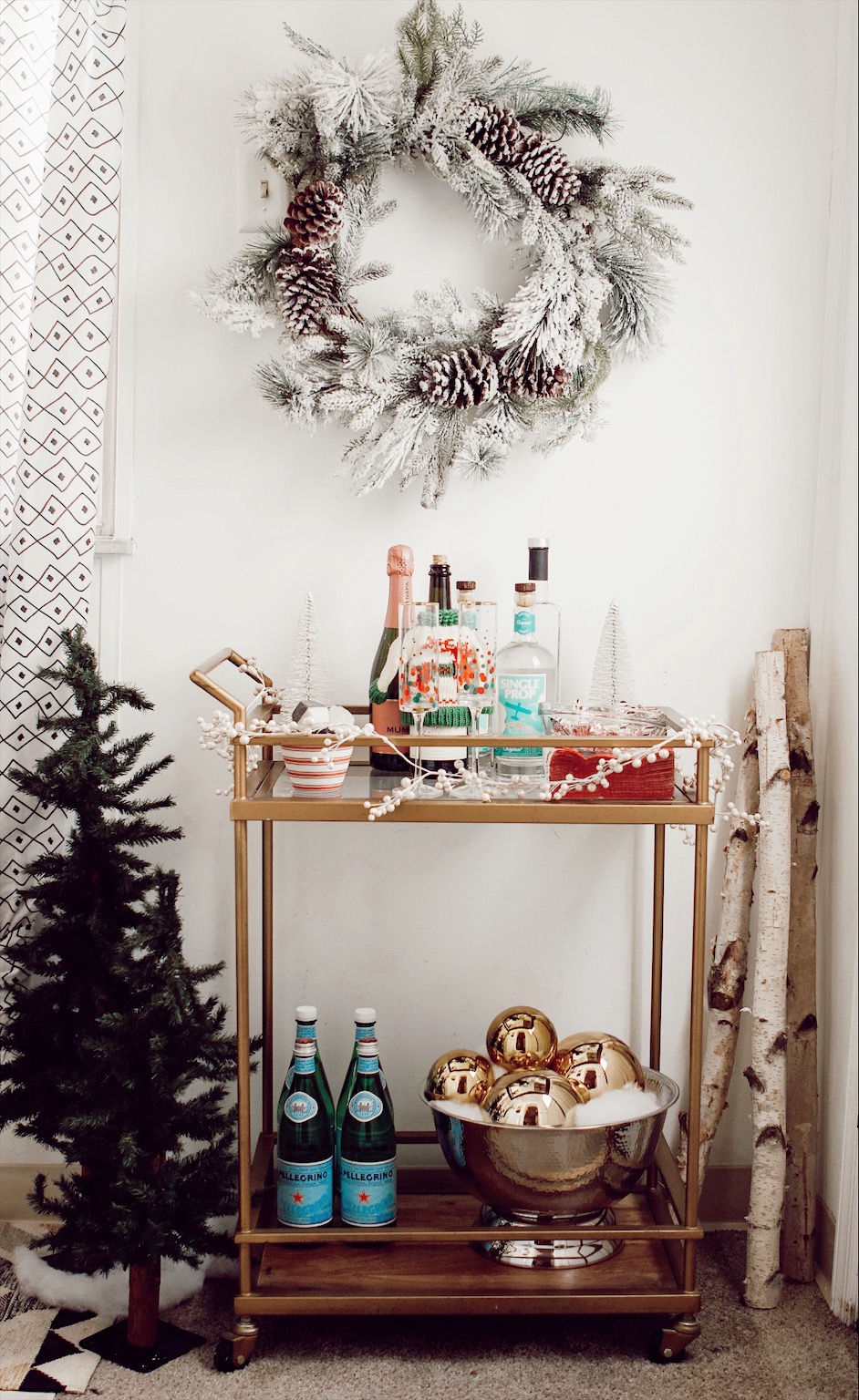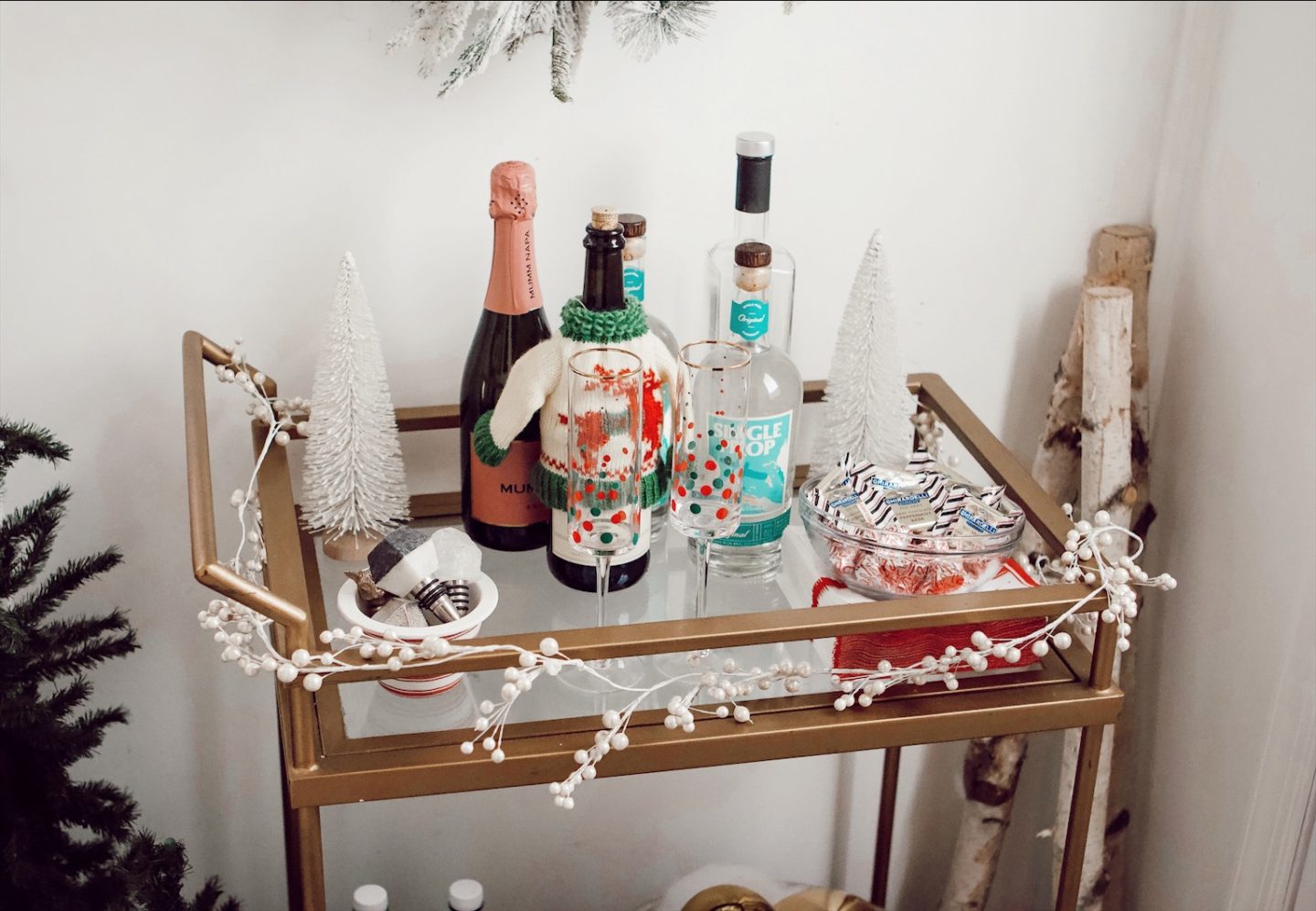 Since we did move the bar cart to a new spot, we had some more room to get creative! First, we started with the blank wall. Yes, we totally get that we are talking about the bar cart. But for us, it's about the whole environment. We not only wanted to create a holiday bar cart, but also a holiday bar space! The frosted wreath was perfect for the wall. We actually had this from last year!
We also wanted to frame in the bar cart. We added two trees on the left and birch logs on the right. The logs are from Crate and Barrel. We got them last year and knew we wanted to use them again in this year's theme. By placing them vertically, it adds some more height to the space and really gives us winter vibes.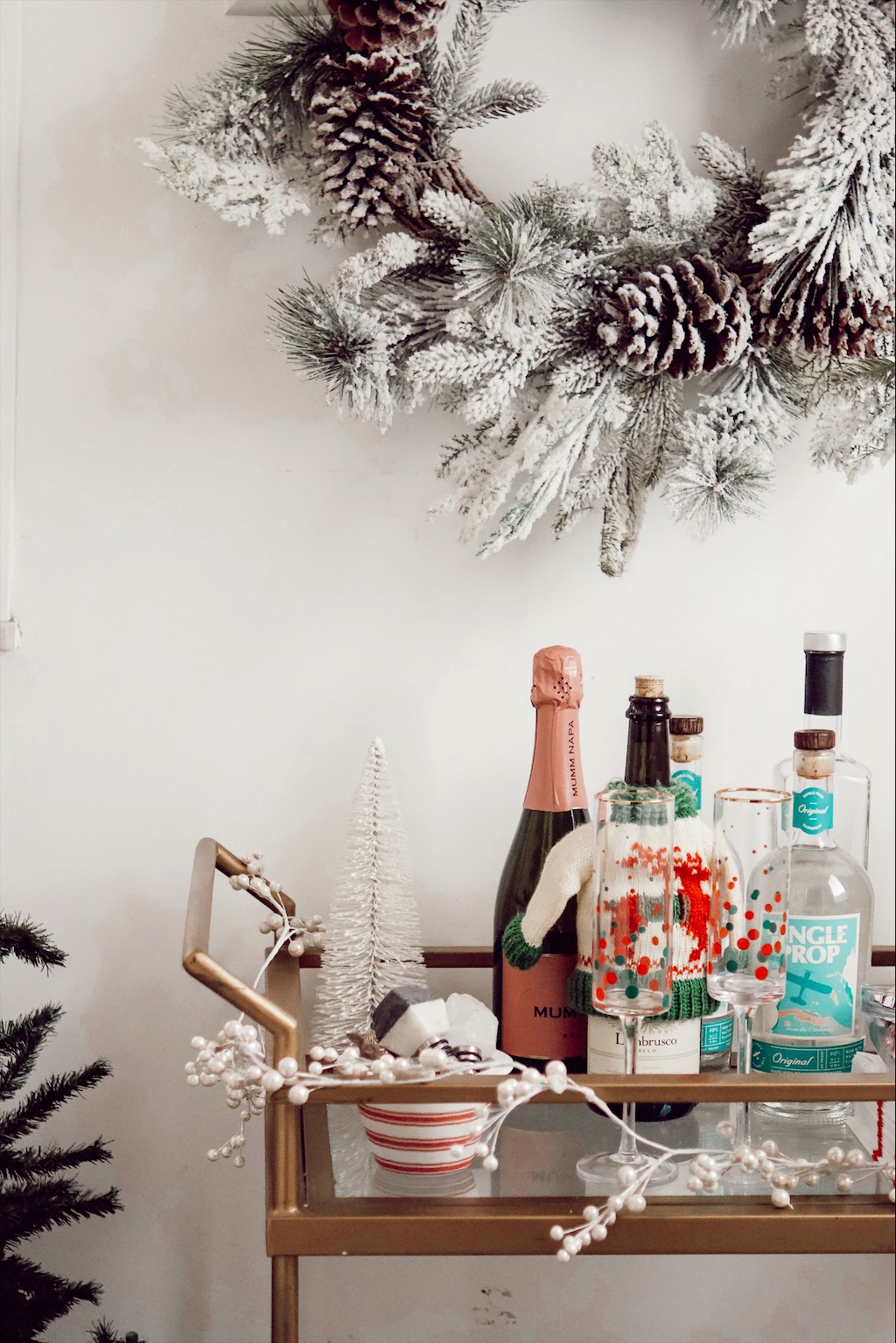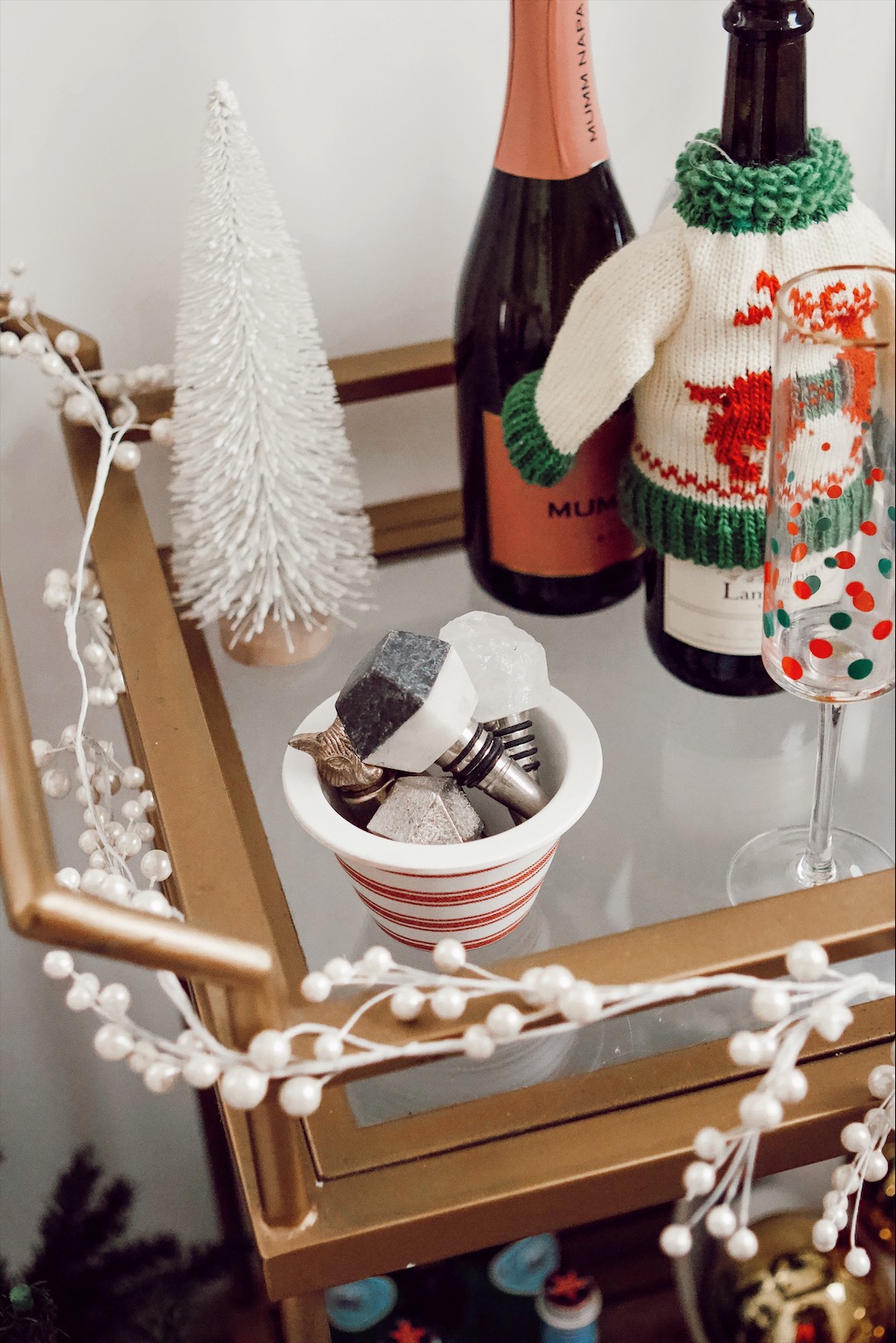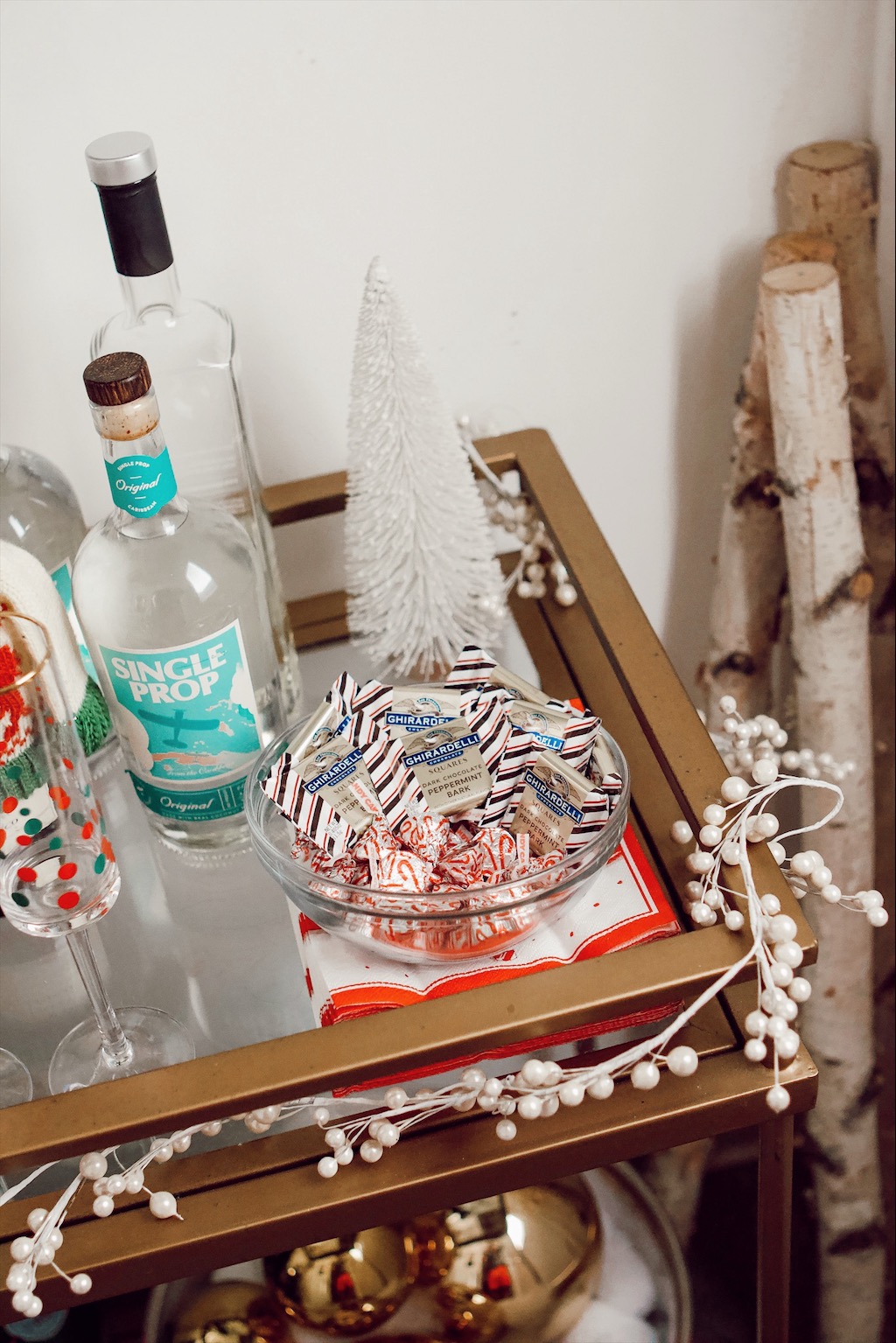 Now for the actual bar cart, we started with white holiday berries. Or at least that's what we call them. We wrapped them around the entire top of the cart. To tie in the candy theme, we added a bowl of peppermint candies. The bowl may be empty right now but we aren't saying it was us, okay? We also added some red and white holiday napkins. For the open spaces on the top, we filled it with the necessary alcohol – rum, vodka, champagne, and wine. We dressed the wine bottle in a cute holiday sweater because why not?! LOL. More holiday cheer!
The champagne glasses are from HomeGoods. They were such a good find — the last two in the store! We knew they would be such a cute addition to the space. We also added white Christmas trees on each side of the alcohol. It kind of creates some boundaries without being too much. Plus, they are all white! ON THEME.
For the bottom of the bar cart, we wanted to keep it fairly simple. We knew the one side would hold sparkling water but we didn't know what to put on the other side. That was until Mike had this fun idea to incorporate ornaments into the design. We used a huge silver punch bowl and filled it with buffalo snow. Then, if you remember from IG stories, we used the large gold ornaments Mike picked up from CB2. We are so happy with how it turned out. It was such a simple DIY project that adds the perfect touch. Plus, we love the oversized look!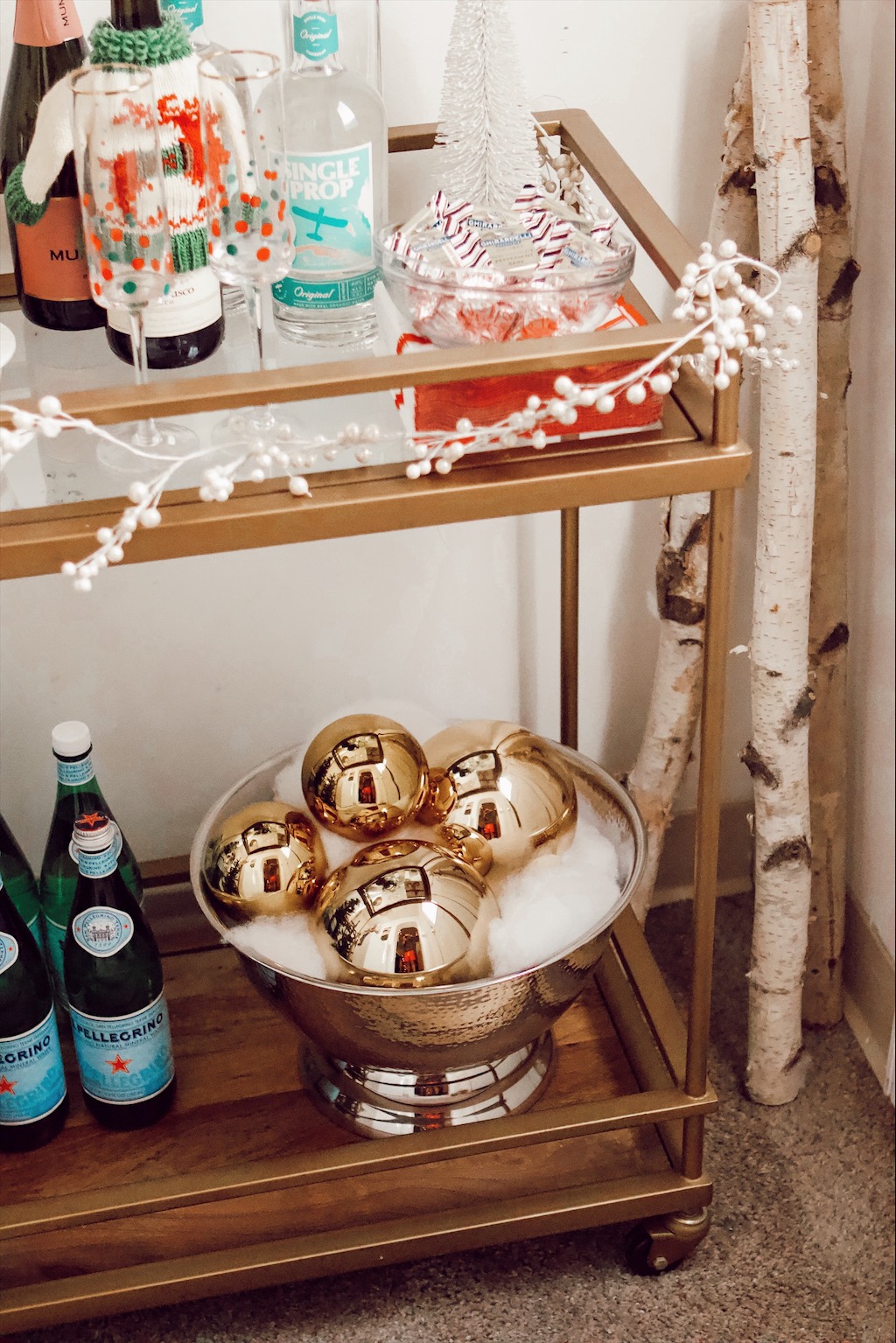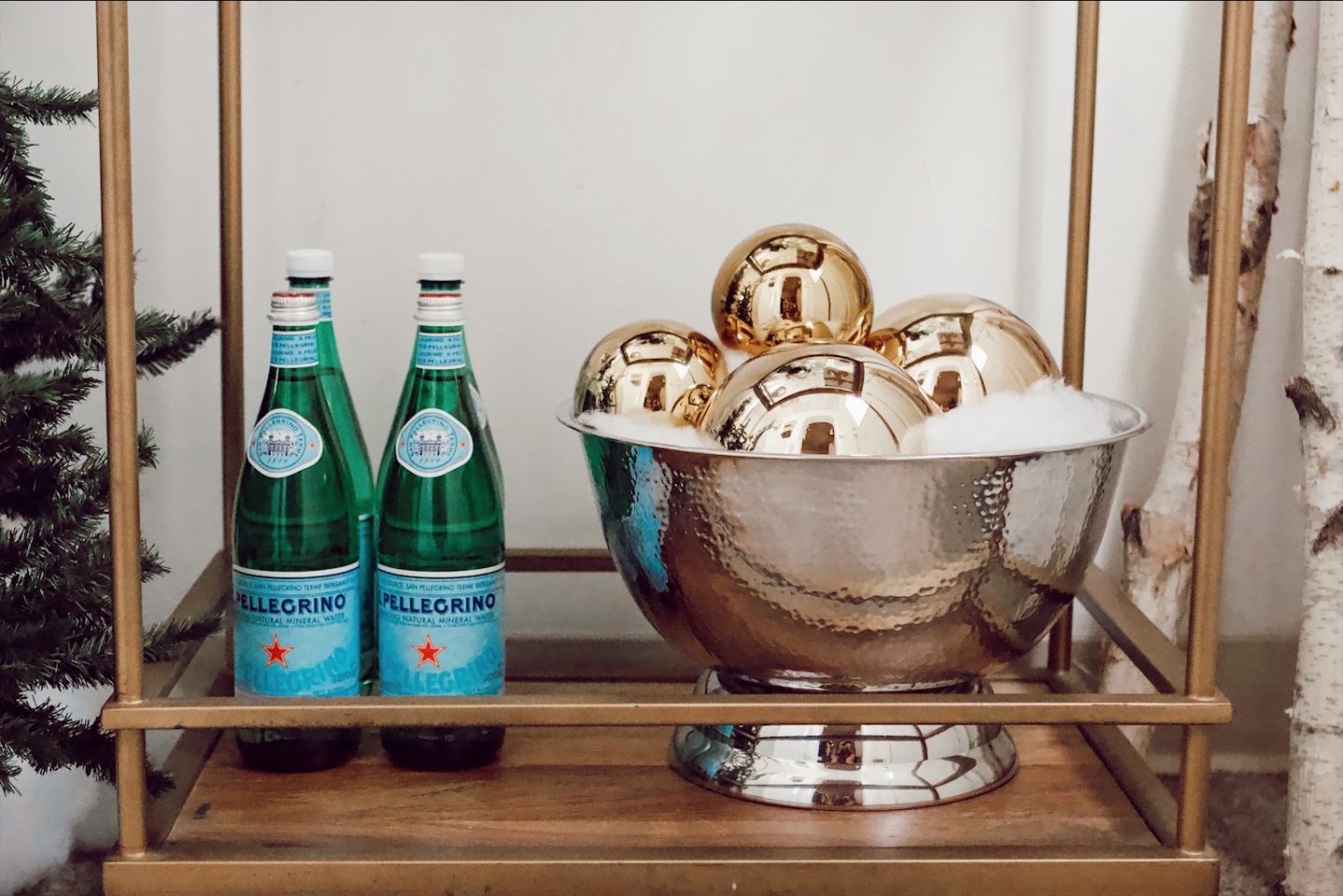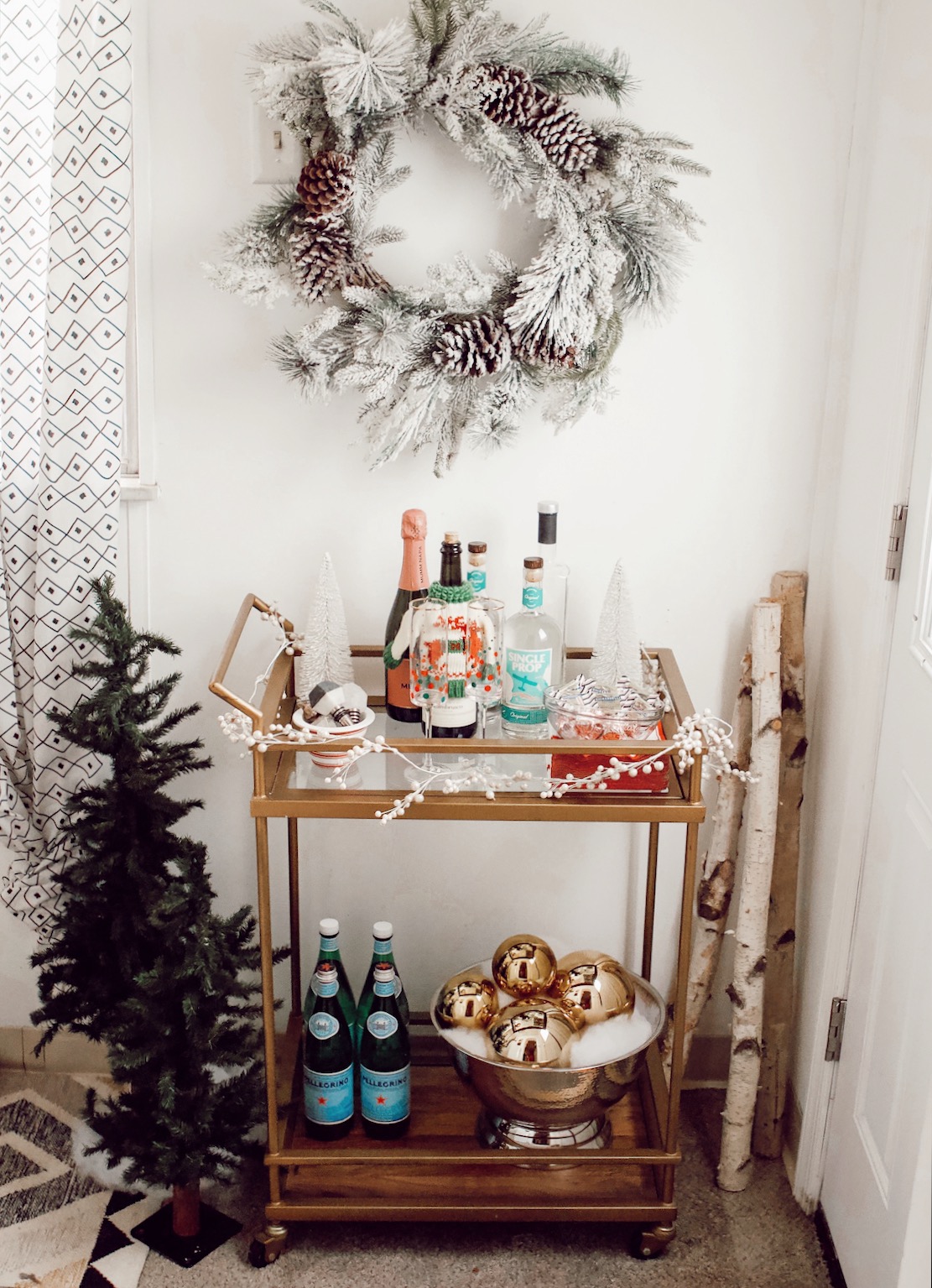 Well, there you have it — our holiday bar cart! What do you think?! We would love to hear your thoughts. Leave a comment below! See you tomorrow!