The best time of the year is finally here! We are so excited to start our favorite series on the blog — Blogmas. If you're new to following us, you might not be familiar with this series. Blogmas is 12 days of consecutive holiday blog content. From holiday decor to recipes to gift ideas, we try to cover a little bit of everything. We've been busy planning all of this for the past few months. To start things off, we're giving you the obvious — our Christmas tree. We already gave you a peek at this on Instagram. But now we're going to break down exactly what we did and where we found everything.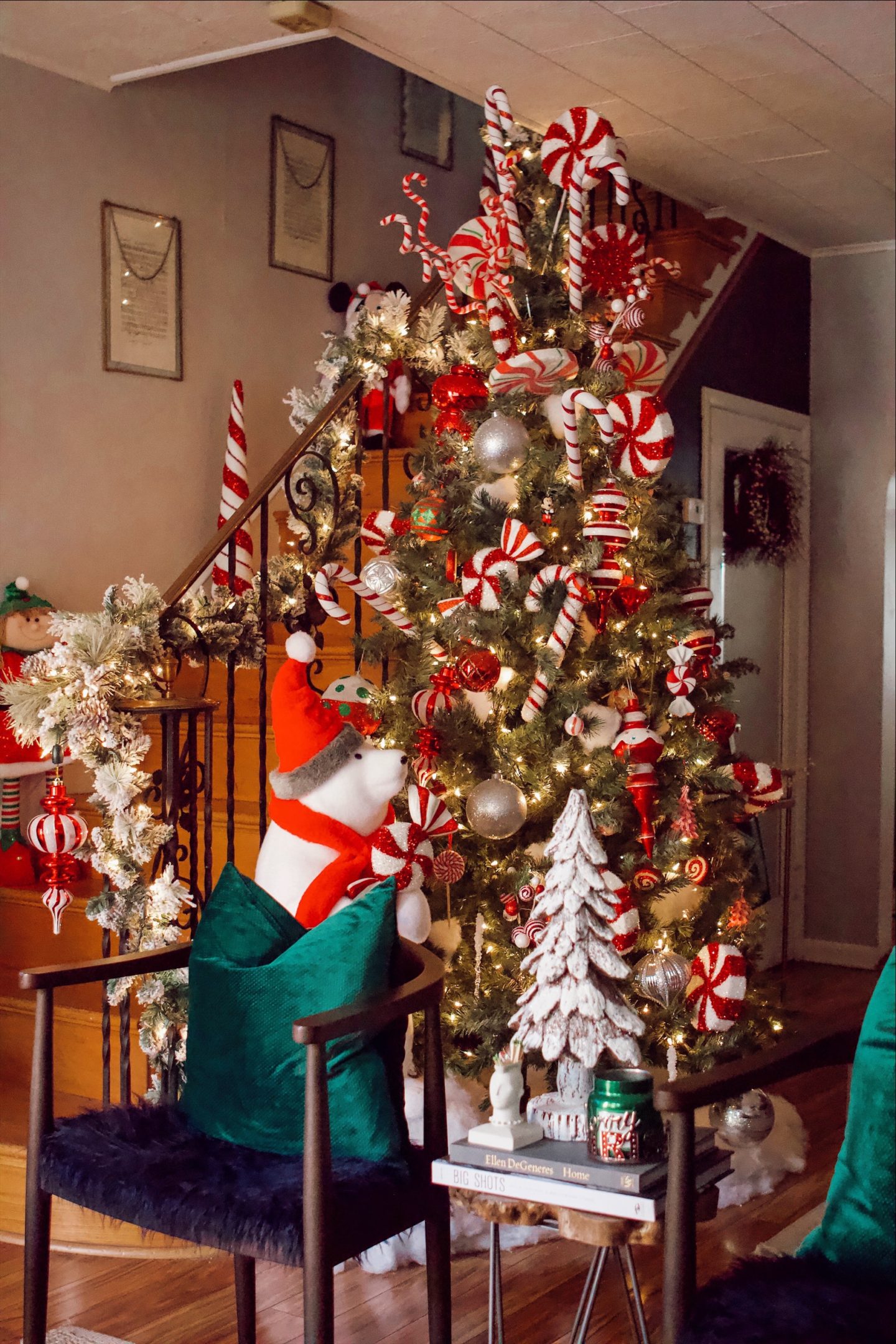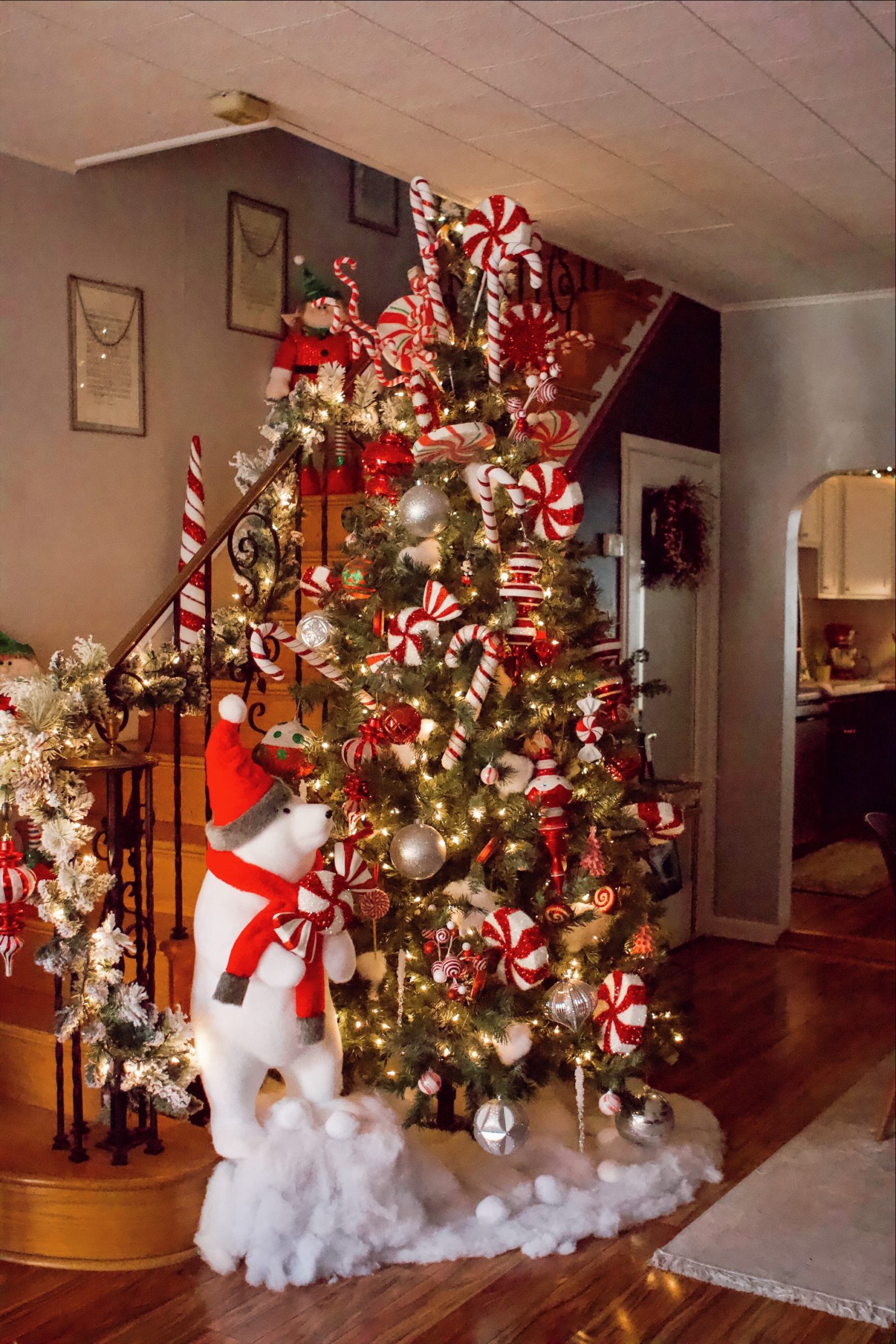 We're all about a theme when it comes to decorating. Last year's holiday theme was Winter Wonderland. We didn't use any color. That meant all whites, silvers, and creams. This year, we went the complete opposite direction. We really wanted color. Hence this year's theme, Peppermint Candyland! We wanted to use tons of red and white. How much more 'Christmas' can you get, right? Oh, and for everyone wondering, yes, this is a fake tree. We really just don't want to deal with the maintenance of a real tree. But the thought is so nice. Maybe next year?
The main stores we shopped at this year were Wayfair, Christmas Tree Shops, A.C. Moore, Target, and HomeGoods. We always try to use a lot of the pieces from the previous year. If they don't fit in with the theme, we just store them for the next year. This year, we did have to get a decent amount since we've never done anything like this before.
We started with the big pieces — candy canes and peppermints. We got these on CRAZY sale. Seriously, we couldn't believe it. We also wanted something big at the base of the tree. Mike was set on finding a big polar bear. We finally found one that didn't cost an arm and a leg at Christmas Tree Shops. $60! This is the anchor in the whole design. To us, this screams winter vibes. Plus, he has a red scarf and hat so he is right on theme. We also added a peppermint candy in his arms to really pull in the candy vibes. Isn't he so cute?!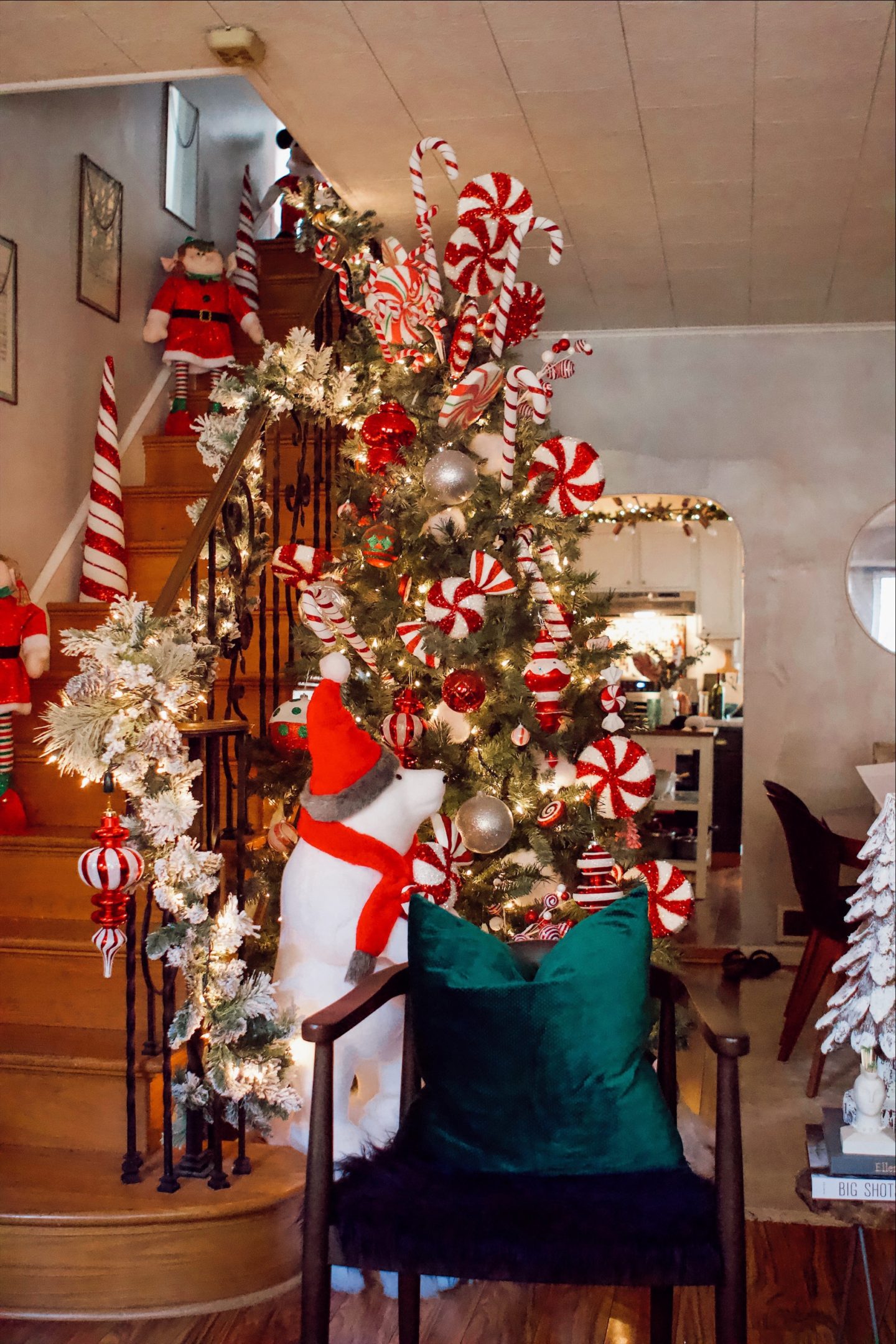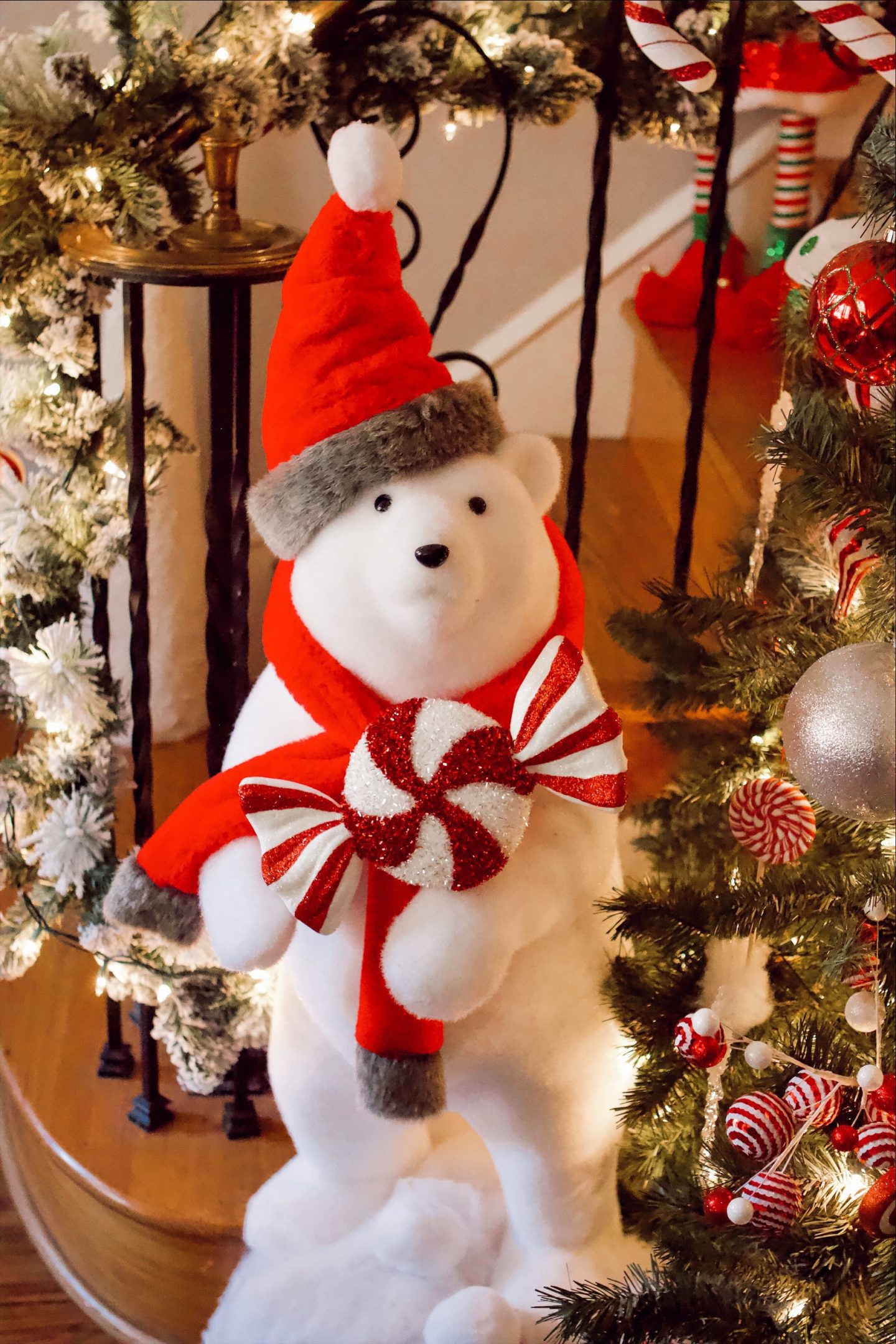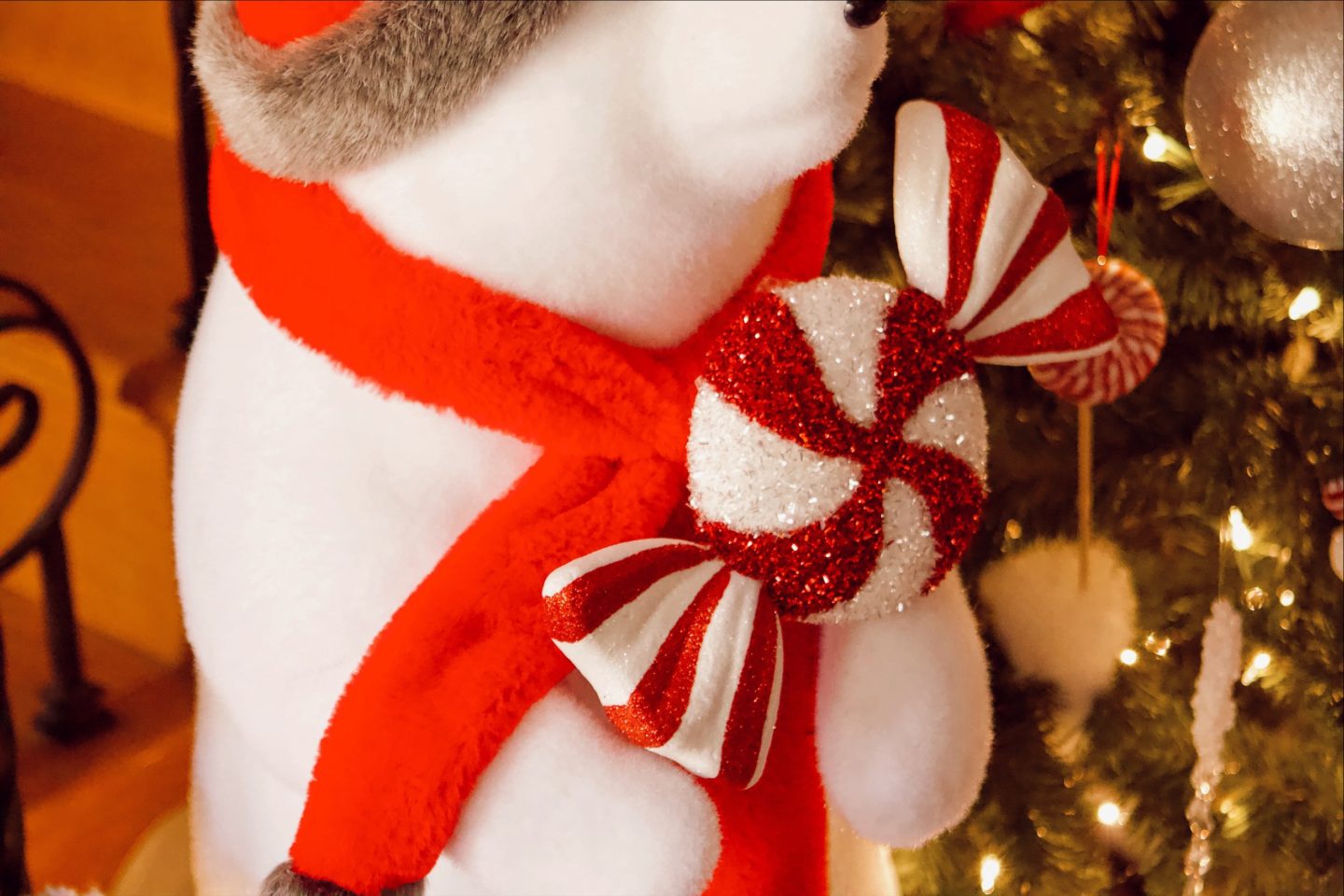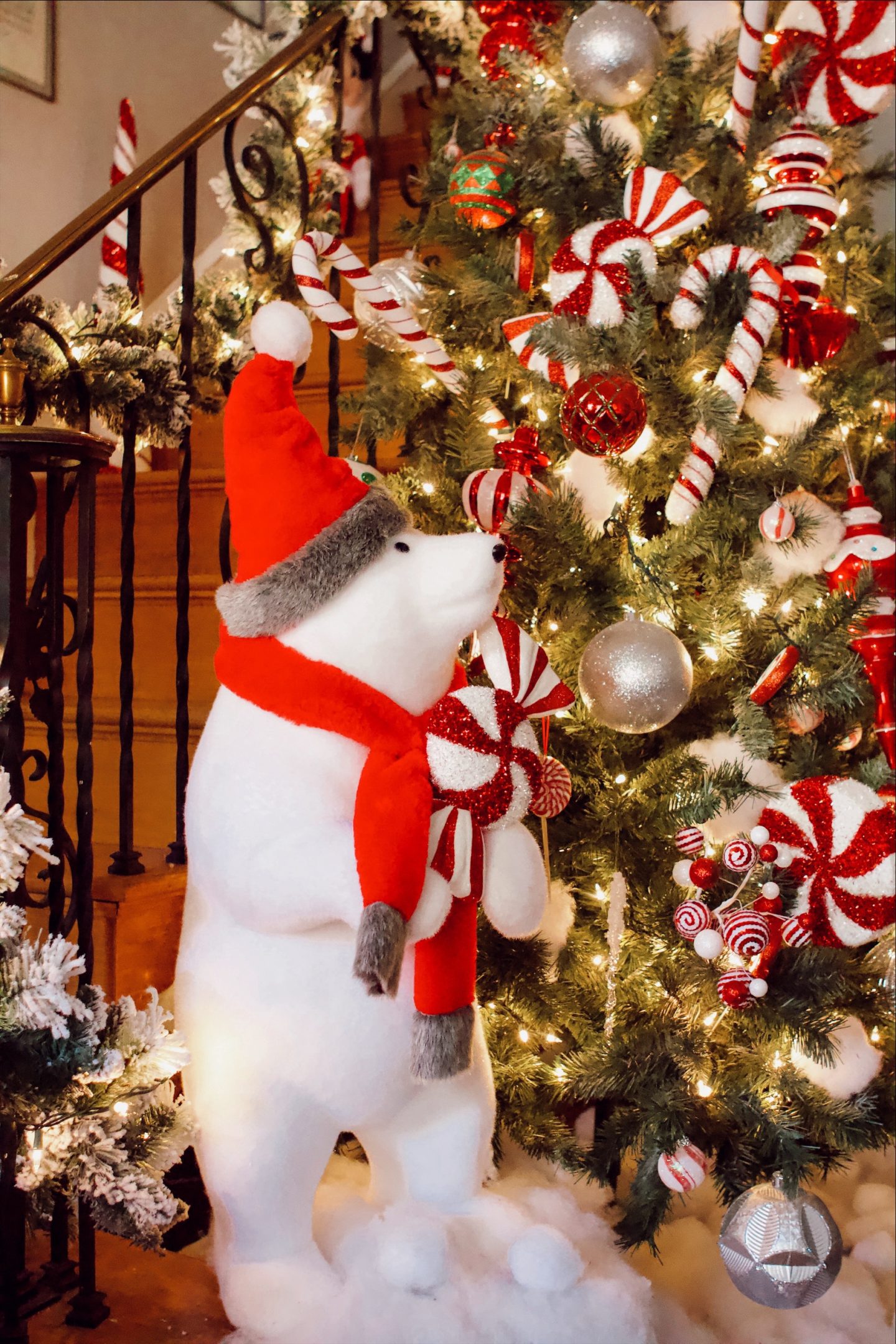 After we added the big pieces, we filled the rest of the space with smaller red and white ornaments. Mike even added a few Mickey touches because he is truly obsessed lol. For the top of the tree, we created a cluster of the big candy canes and peppermints. It's kind of like a candy star!
We've really been inspired by candy themes over the last few years. But we didn't want it to become too cheesy. That's why we decided on two types of candy and no more. We figured this would make it more clean and classy. We've also been so inspired by Kris Jenner. She had a theme like this before and it looked amazing. We can't hide how much we love her! LOL.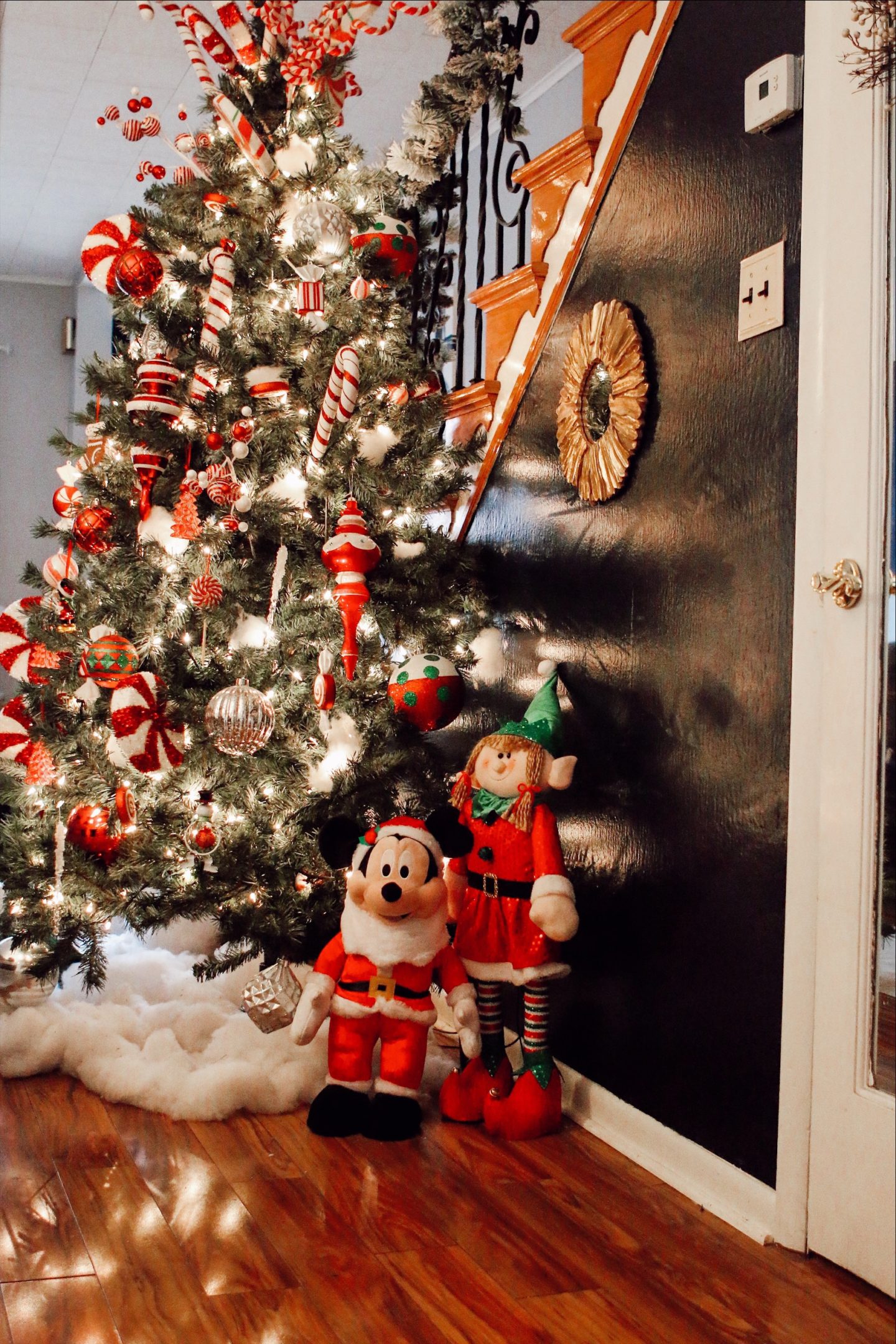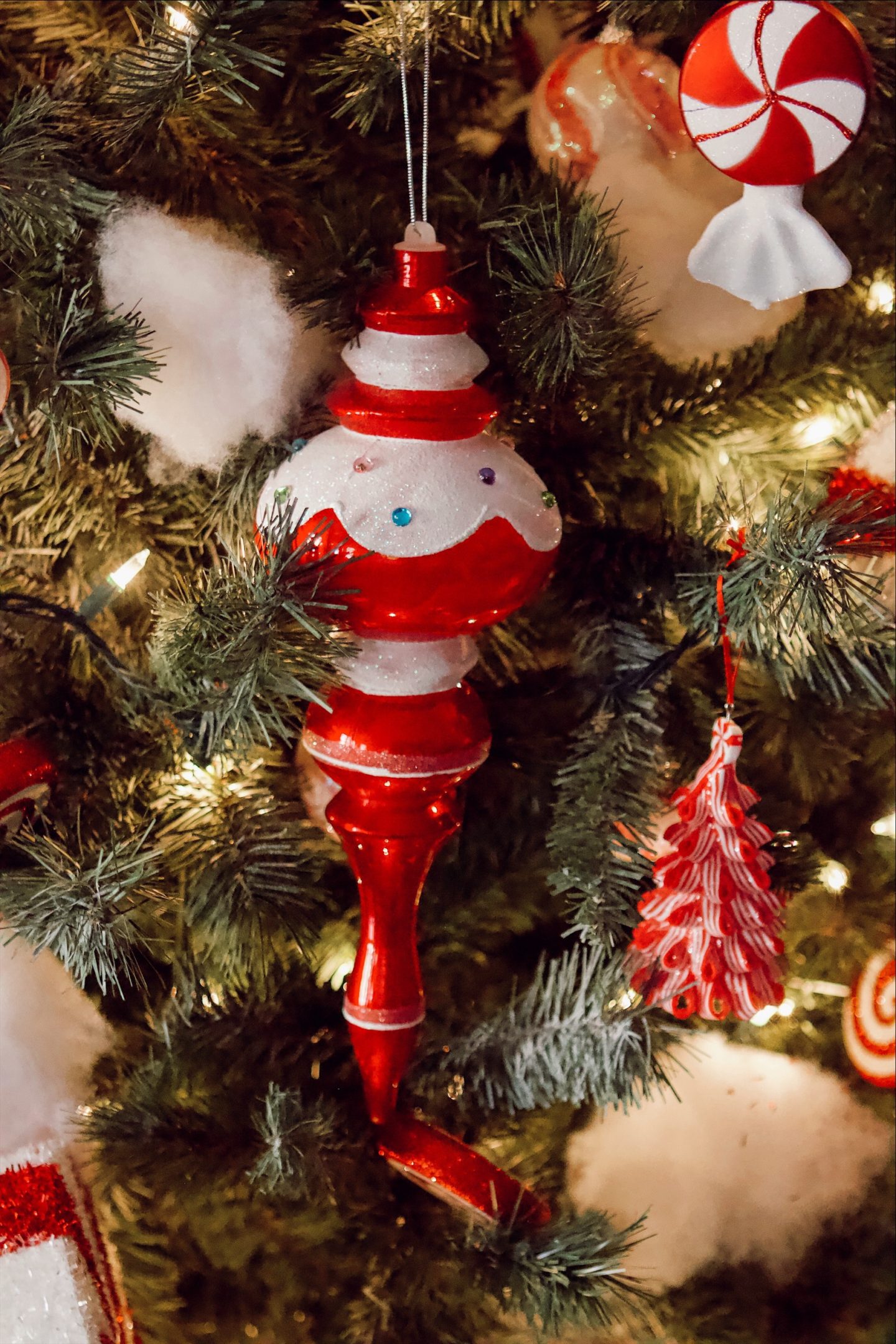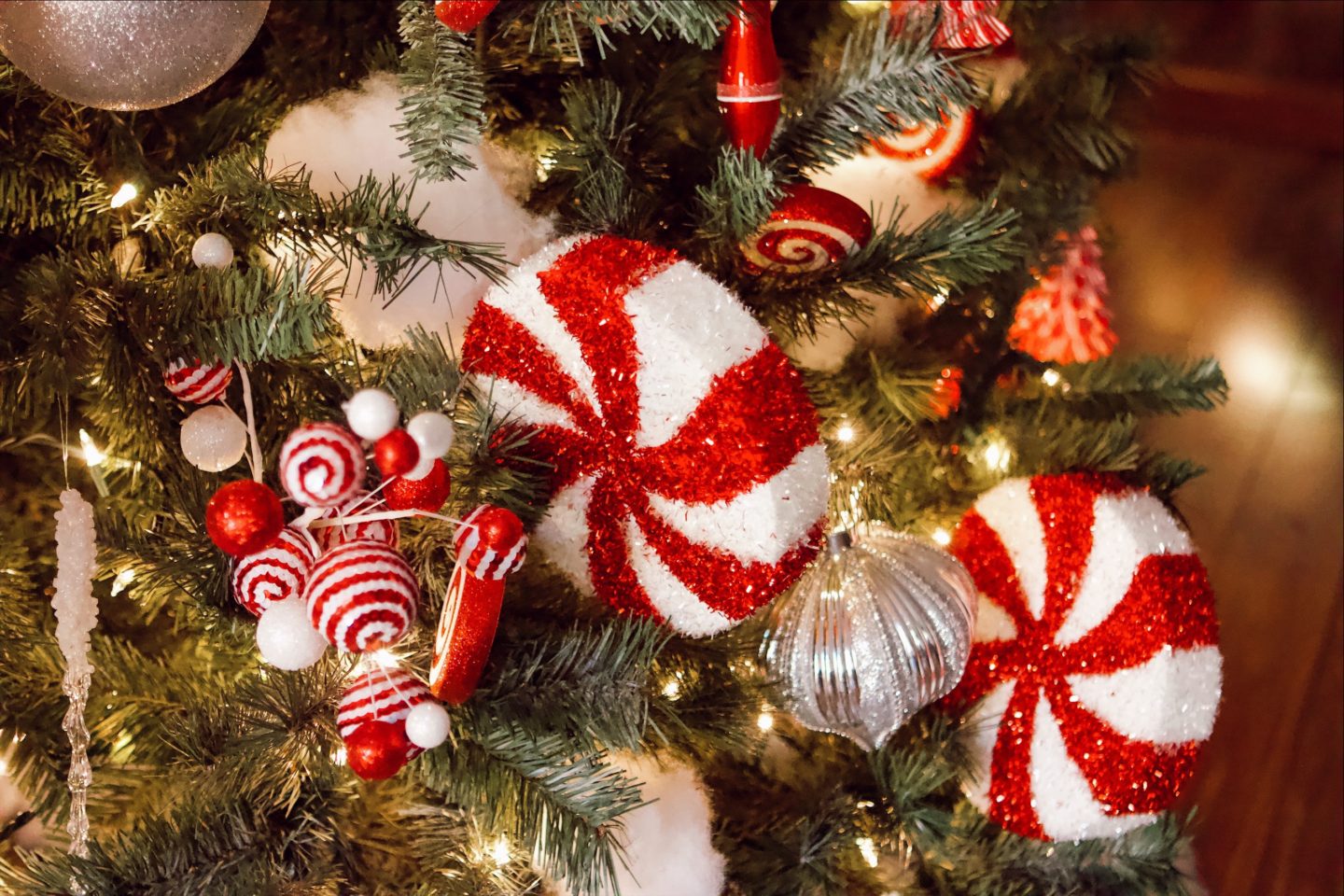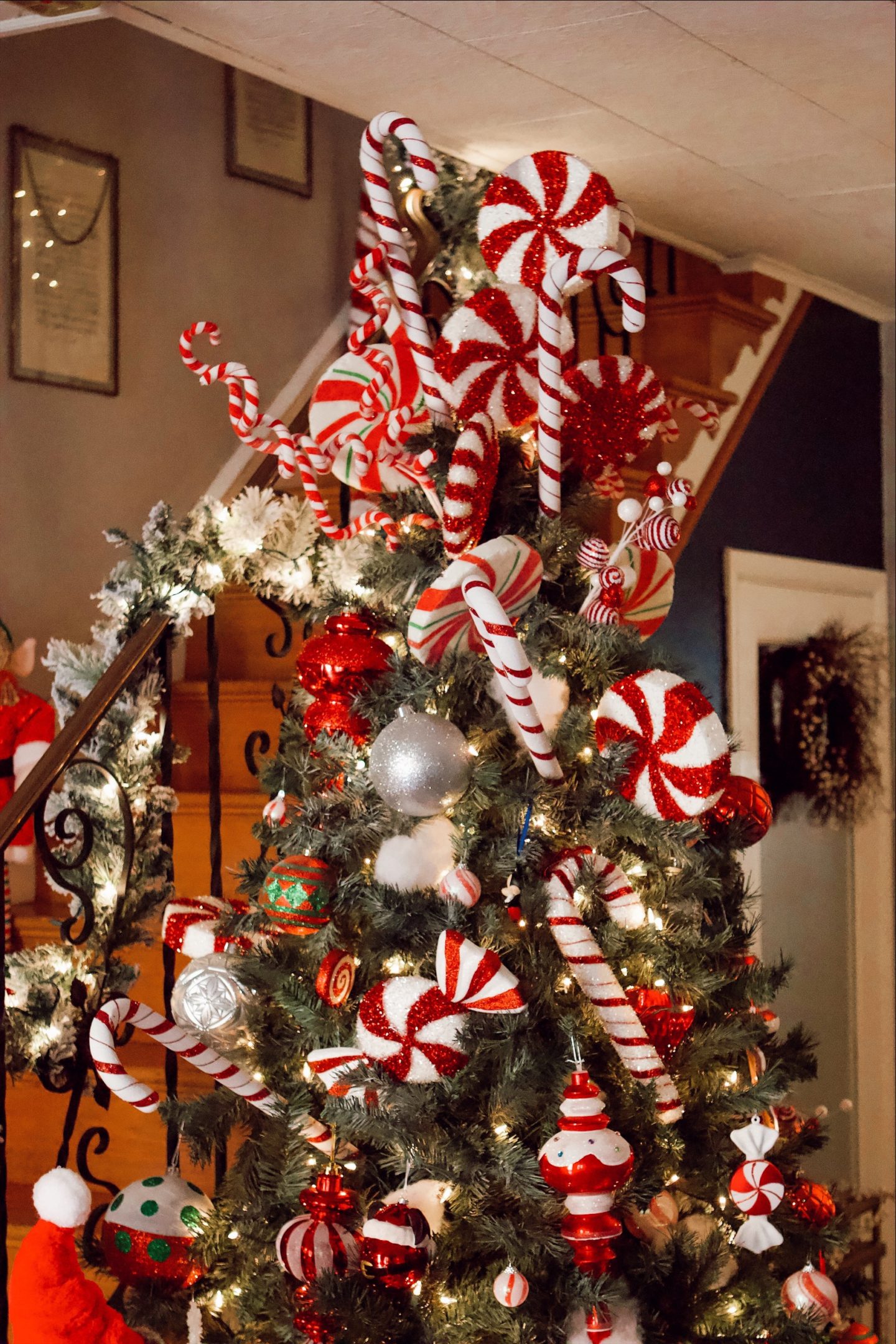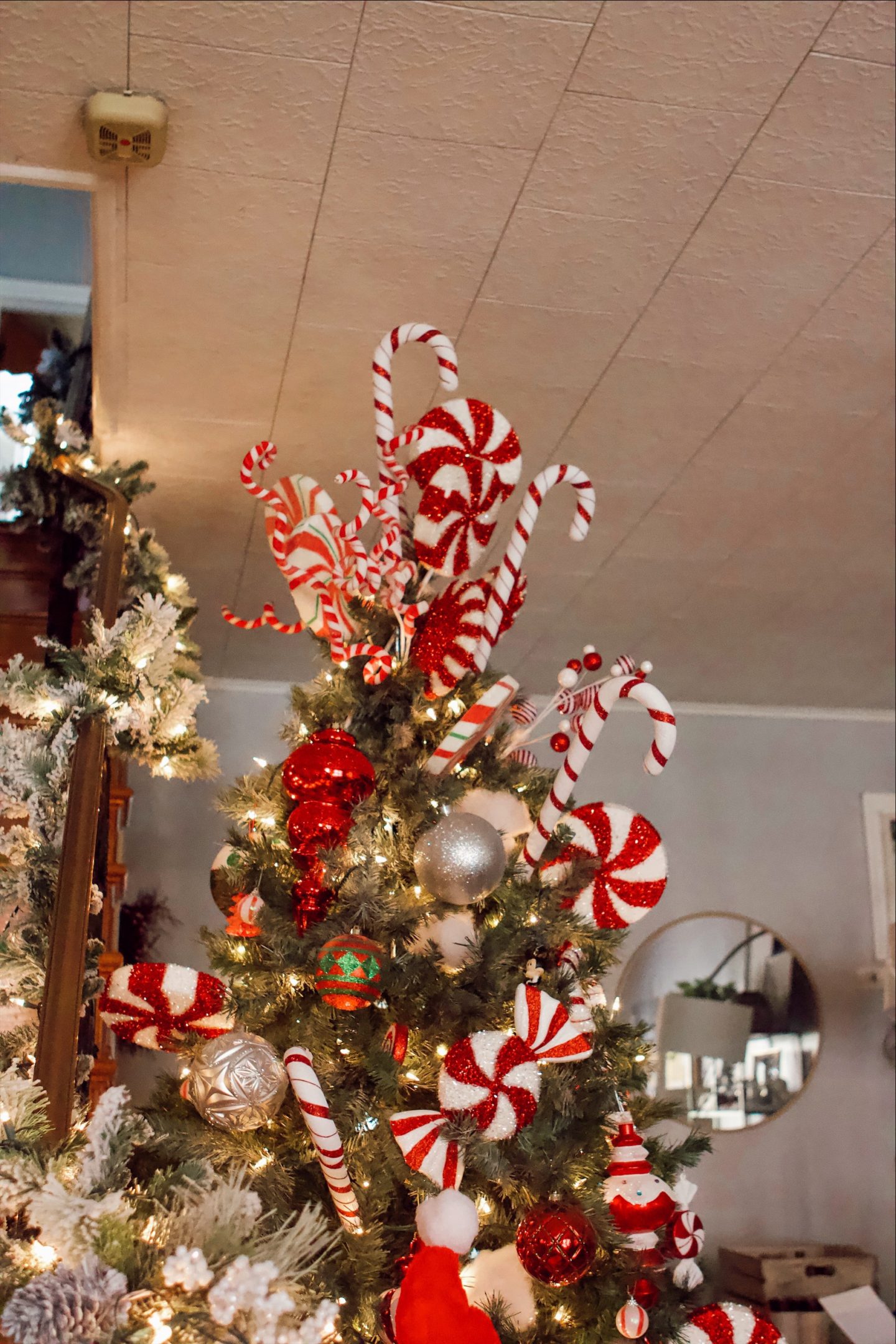 We are so happy with how it all came together. It's exactly what we envisioned. What do you guys think?? Let us know in the comments below! We hope you are just as excited for Blogmas this year. Stay tuned for tomorrow's post!