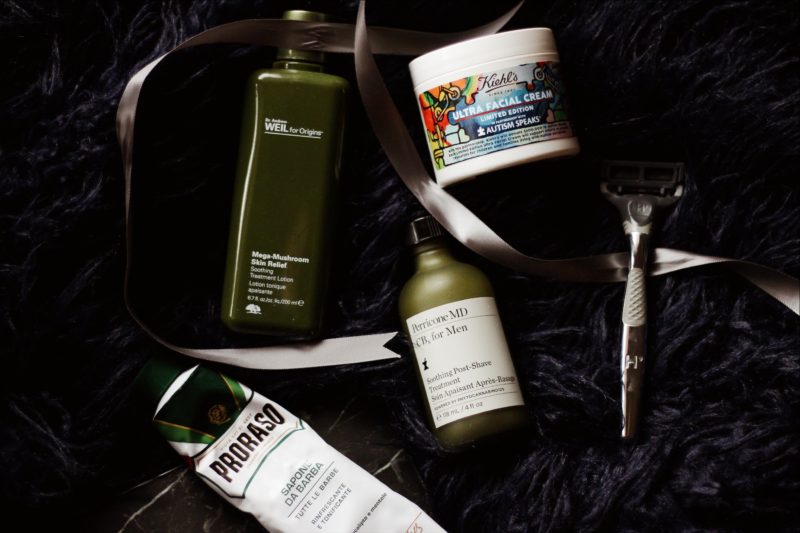 Raise your hand if you HATE razor bumps and ingrown hairs. Guys, we are throwing our hands straight up in the air! We both have pretty sensitive skin and razor bumps are a problem. Our skin likes to rebel after we're finished shaving. We've tried a ton of products that claim to help with this common issue. You guys have probably tried just about everything we've used. But, we've finally found a combination that really works for us. We literally go through this exact routine every single time we shave. Our skin has reacted really well to this combo so we figured it was time to share! Of course, not everything will work for you but we do suggest trying it out.
OUR SHAVING ROUTINE
This is the most important part of any shaving routine. You need to start with a high-quality razor. We've tried so many razors and really fell in love with Harry's. We both use The Winston razor. It has 5 blades, a lubricating strip, and a trimmer. The handle is heavy-duty and feels good to hold. It's a solid razor that isn't super expensive. We love it!
Origins Dr. Andrew Weil Origins Mega-Mushroom Skin Relief Soothing Treatment Lotion
This is a newer product that we recently discovered. GUYS, this stuff is amazing. After we finish shaving, we take a cotton pad and pat this all over our skin. We don't like to rub it across our skin because the cotton pad can be irritating. Remember, we're trying to calm our skin. The key ingredient in this product is mushrooms. We love how this helps soothe our skin and prevent irritation and redness. Our skin feels so cool after using this treatment lotion. It's a vital step in calming down our skin, especially since shaving is pretty abrasive. We highly recommend giving this a try!
Perricone MD Soothing Post-Shave Treatment
After we finish applying the treatment lotion, we apply this post-shave treatment. It's super lightweight and helps cool and calm our skin. It absorbs quickly and feels so good. We love how it helps soothe our skin, especially if we accidentally nicked ourselves. C'mon, it happens to the best of us. It's also full of powerful antioxidants to help stressed skin feel soothed and refreshed. Like we said, shaving can be super irritating. That's why it's so important to give your skin some extra TLC after you're finished.
This is the last step. Finishing things off with a good moisturizer is key. We LOVE this face cream. It's lightweight but super hydrating. Our skin feels so soft and smooth. The best part is that it lasts all day. Literally, our skin feels just as good at night as it did in the morning. It's our go-to moisturizer.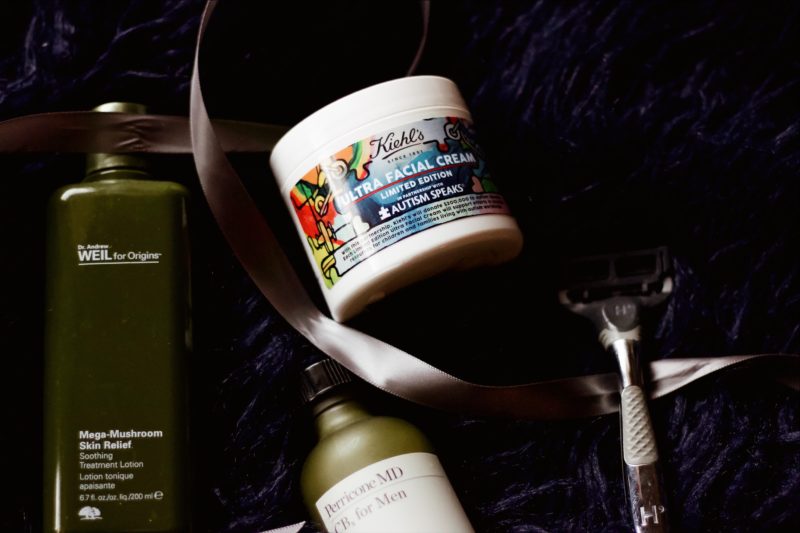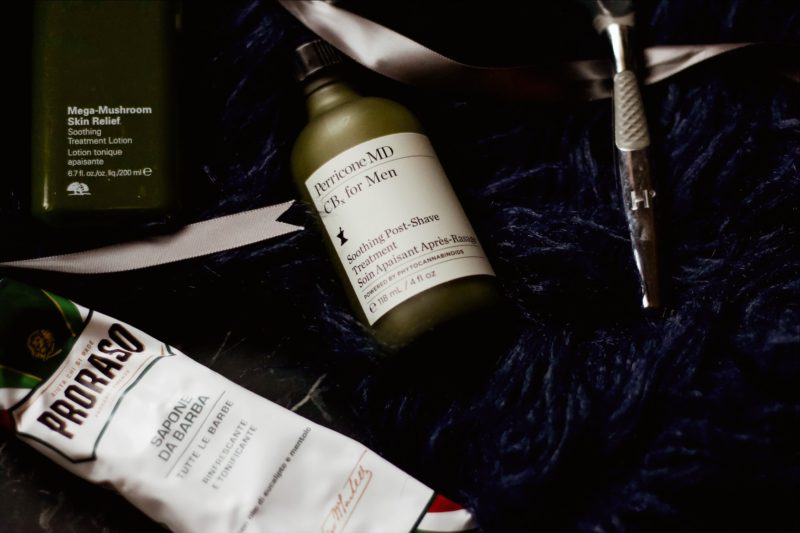 That's it! We do this every time we shave to prevent razor bumps and irritation. What do you guys think? Let us know in the comments below! What products do you use?
Until next time…
---
[jetpack_subscription_form]