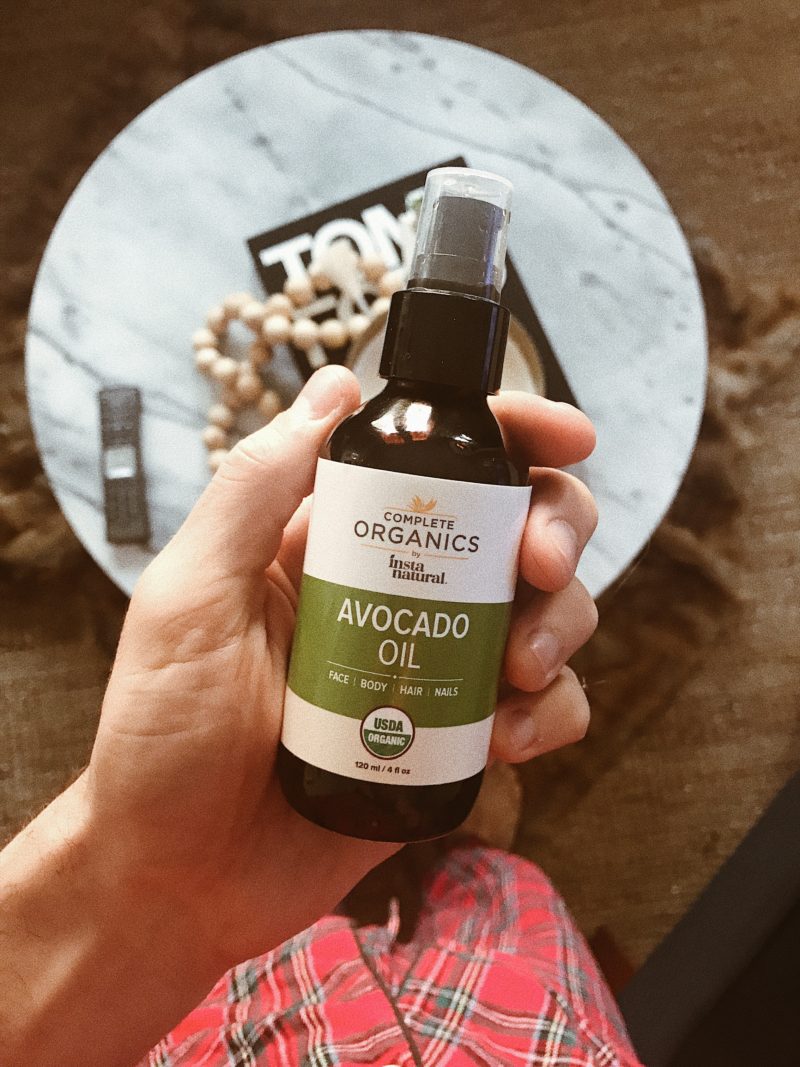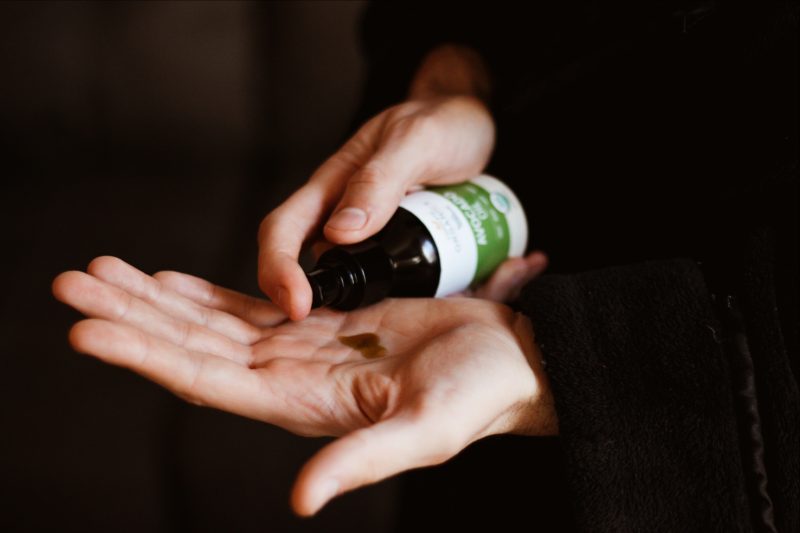 Alright guys, you know how much we love avocados. We literally eat them every single morning. You already know this if you're following us on Instagram. We have a serious obsession. But did you know that you can use avocados more than one way? It doesn't have to just go on toast with salt, pepper, garlic, and…omg we are getting so hungry writing this. UGH. We love using avocado oil in our skin care routine. We've known about this oil for a while but have been using it a lot more lately. Aside from also being an awesome substitute for olive oil, avocado oil has amazing skin benefits. Seriously, prepare to be hooked.
We've been using the InstaNatural Organic Avocado Oil but you can use just about any avocado oil. Though we do suggest going for the organic option. Alright, so the first thing you'll notice about this oil is its thickness. It's not your average oil — which is a good thing. Avo oil (we're sick of spelling it out lol) is amazing at nourishing dry, sensitive skin. Something we can all relate to in this cold weather. We love mixing one pump of avo oil with our moisturizer in the morning. Even though it is on the thicker side, it absorbs really well and keeps us feeling moisturized all day long. When it comes to nighttime, we like to apply 2-3 pumps of oil onto our skin. We then use a facial roller to penetrate our skin and get the maximum benefits. Side note: we plan on doing a blog post dedicated to facial rolling. Stay tuned.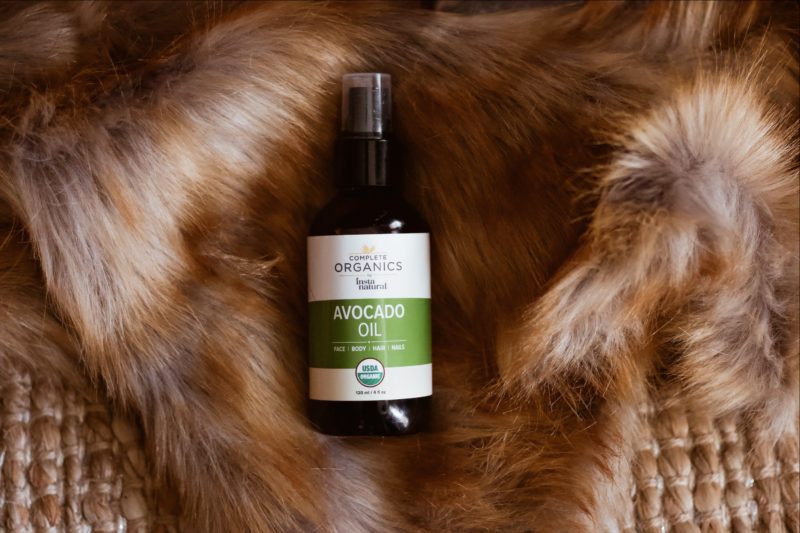 More benefits of Avocado Oil:
Soothes and nourishes the skin
Reduces redness and irritation
Boosts collagen production
Increases skin elasticity
When we wake up in the morning, sometimes our skin feels dry af. That's when we break out the avo oil. This is before we've done our actual skin care routine. We'll apply some oil on our skin and go on with our morning routine (coffee, breakfast, etc.). This is just another way we give our skin some extra love in the morning. Remember, cold temperatures dry out your skin. You always want to make sure you are replenishing lost moisture and nourishing your skin. Dry skin leads to wrinkles, fine lines, and a ton of other things you don't want.
If you're looking to add a new oil to your collection, we suggest giving this a try. Be sure to let us know what you think in the comments below! Until next time…
---
[jetpack_subscription_form]